David Dossin has an entire room in his house dedicated to Star Wars, and what an incredible collection it is! He even modified some of the items himself, making them even more unique. We had an opportunity to hit him with a few questions about his Star Wars lair.
When and how did you start collecting?
I've always bought little Star Wars things but I really started my collection in 2016 when I moved into a new house where I finally had a room to myself. I then decided to transform it into a room for a home theater with the Star Wars theme. Since then the small collection has grown bigger and bigger.
What do you collect?
Mainly helmets and Star Wars lightsabers but if other things related to the universe interest me and match inside my Star Wars lair, I buy them.
What is it that you love the most about Star Wars?
Difficult to explain, I love almost the whole SW universe. The characters, the story, the plots. Loving Star Wars is inexplicable. I grew up with the movies and for as long as I can remember I've always loved it.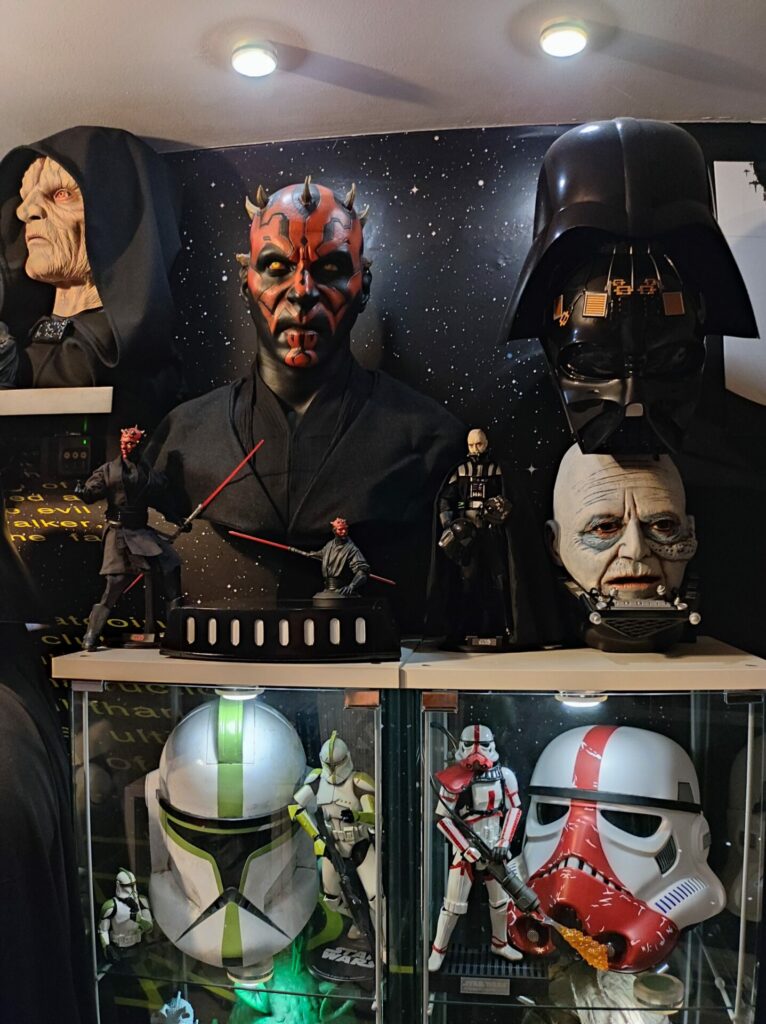 Which item in your collection is the most special to you and why?
If the object is part of my collection it is because I appreciate it so I like everything in my collection. But if I have to remember one or two, they are the ones that I modified or painted myself from A to Z. I am thinking here of a modified helmet or even my Pit-Droid. I painted it by hand and introduced the lighting into its head myself, so in a way it's unique in the world. No one will ever have the exact same droid as me.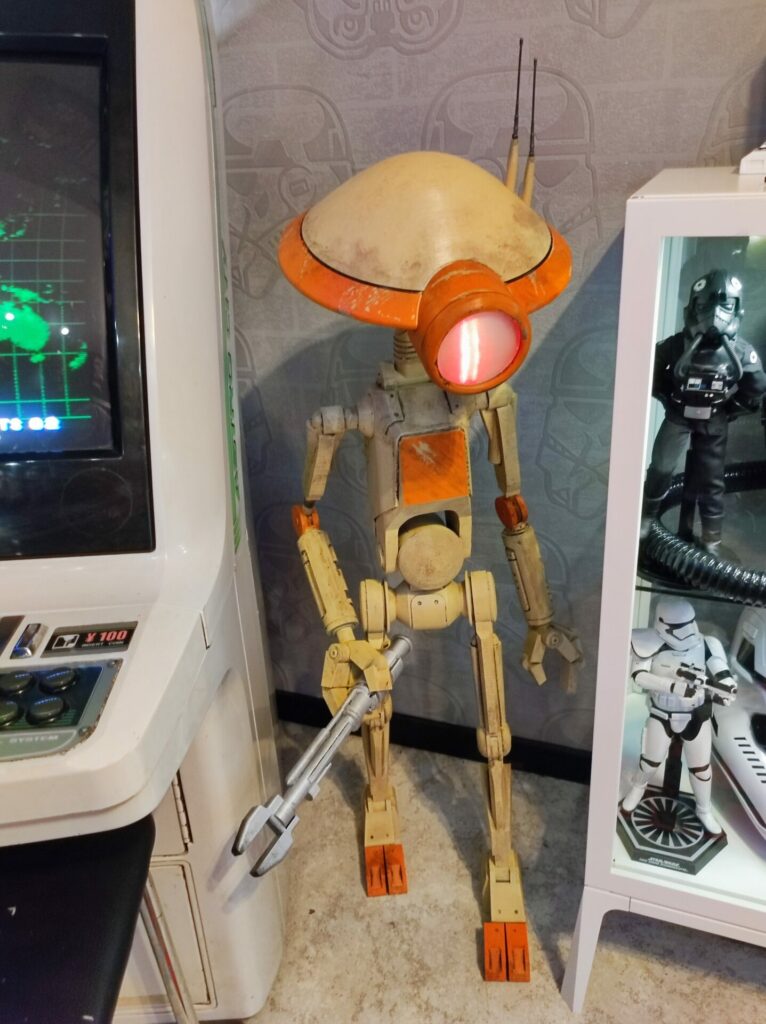 What's the best part about being a collector?
To see the astonishment and surprise in the eyes of the people who enter my Star Wars room for the first time. They tell me every time it's amazing when my collection is quite modest in my eyes.
How do you organize your collection?
I organize it mainly according to the space that I have available and I am seriously running out of it! For the rest I have a little rule that I try to respect each time. The helmet or mask of a Star Wars character should always be accompanied, if possible, by his 30 cm figurine.
How many Displates do you have in your collection?
11 which represent the 11 films released in theaters so far. (9 from the Skywalker Saga + 1 Rogue One and 1 Solo.) The two last ones I got show Luke's firing window during the Death Star attack and The Mandalorian series. So I currently have 13 Star Wars Displates.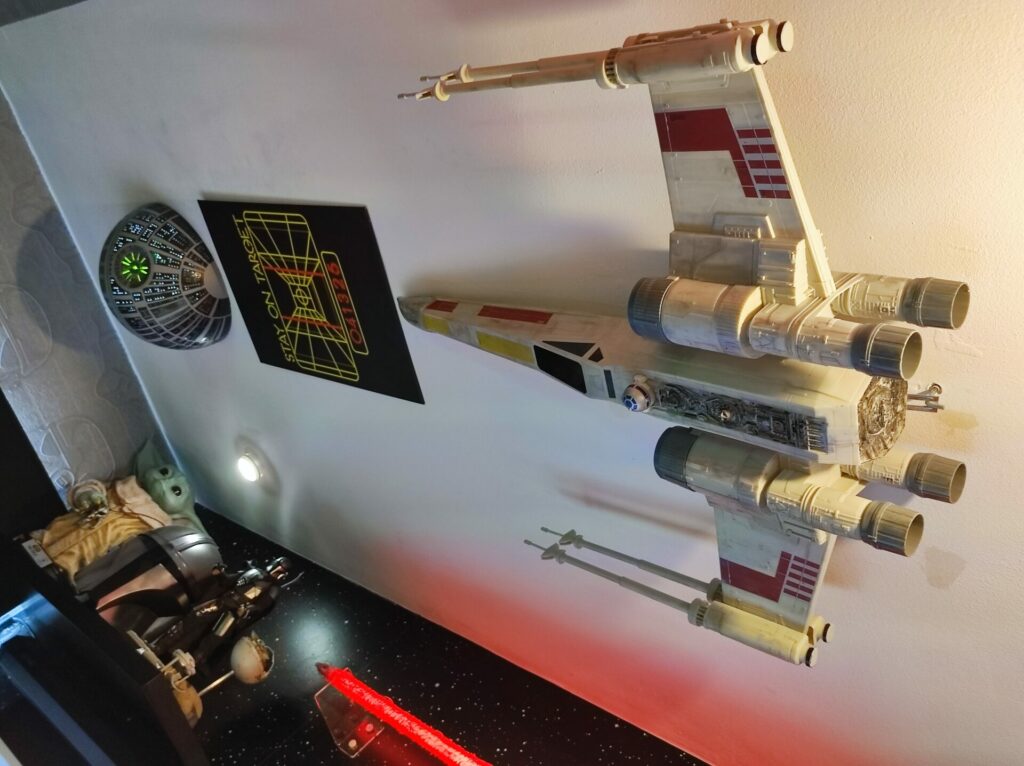 What do you like most about Displates?
It's a great way to decorate a wall and above all it's much classier than a simple poster. Metal is cool.
If you, too, are looking to pay tribute to all things Jedi with Star Wars interior decor, be sure to check our article on awesome Star Wars room ideas!
All photos used in this post are © David Dossin, used with permission.