Marc Voß started seriously collecting Star Wars memorabilia in 2006 when he bought his first life-size bust of Darth Maul. Over the years, he has transformed his home into a Tatooine-esque treasure trove of Star Wars props, life-size statues, and busts. If living in a cabin in the middle of the Dune Sea sounds like a dream, you'll want to read everything about his amazing ensemble!
When and how did you start collecting?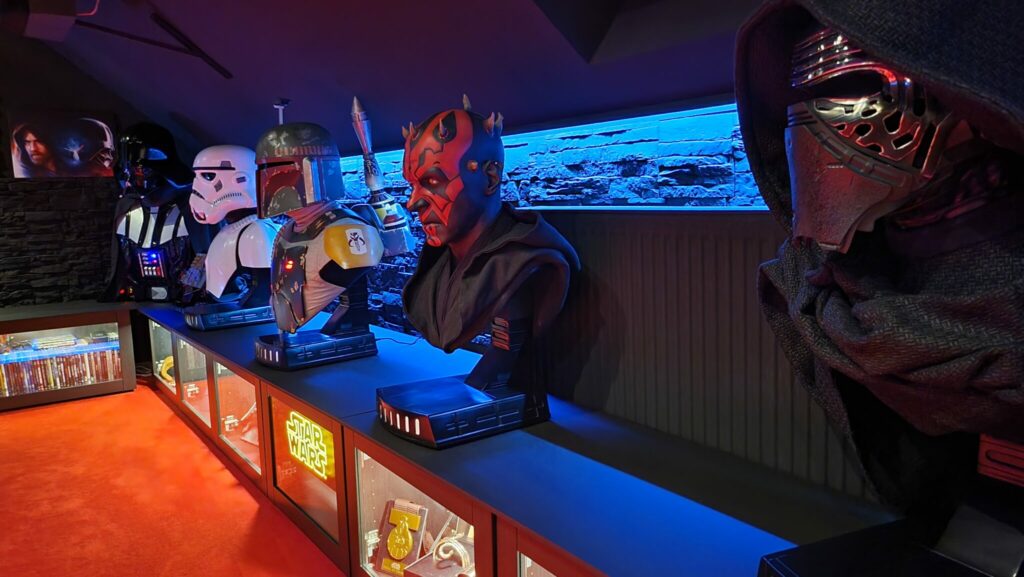 I started collecting as a child, first Kenner action figures. In 2006, Sideshow's Darth Maul life-size bust came out, and that's when it all started for me. The first purchase as a serious collector. 
What do you collect?
I'm collecting life-size statues, busts, props, replicas, and helmets from the Star Wars universe.
What is it that you love most about Star Wars™?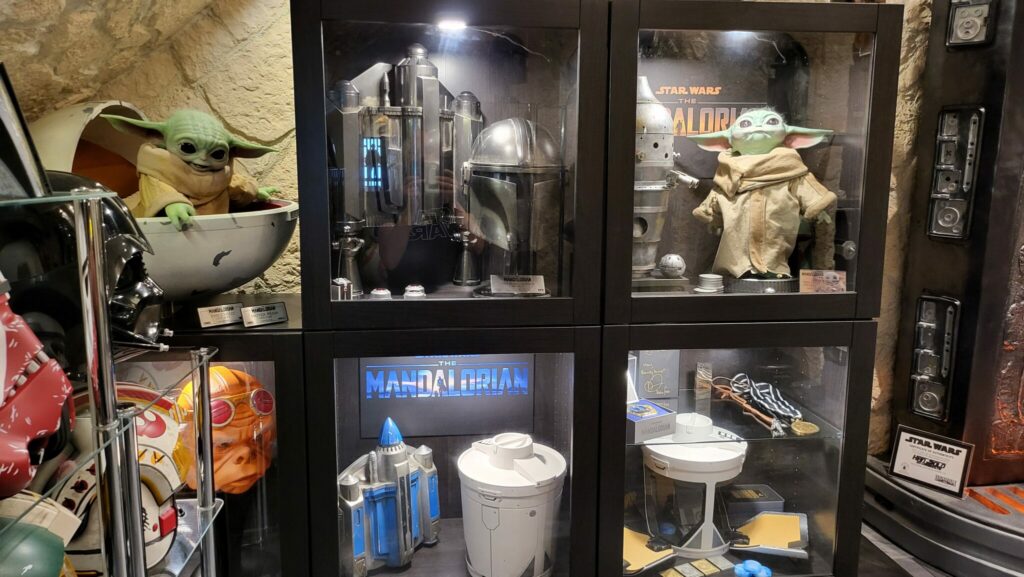 It fascinates me how it continues to pull in new generations of fans. They all have this one thing that connects them, a passion for this world. It is like a place where you can go when you've had a bad day or just want to have fun. Star Wars characters and their fight between good and evil are like an old fairytale. 
Which Star Wars™ movie is your favorite?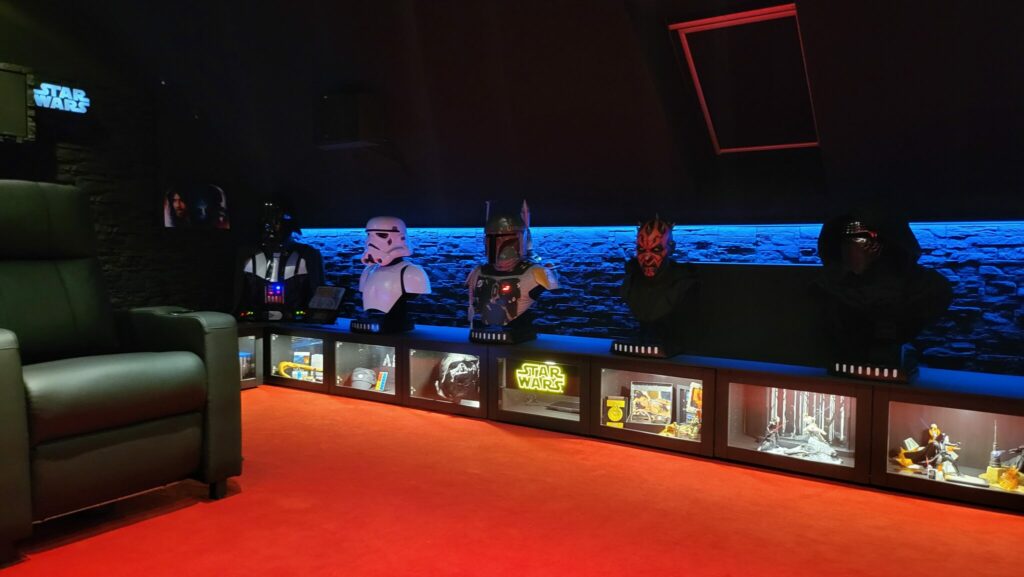 "The Empire Strikes Back." I think there is no better Star Wars movie than this one, just because it's where my favorite character, Boba Fett, shows up for the first time. The mystical way in which he is presented here is just so interesting. Simply amazing.
Which item in your collection is the most special to you and why?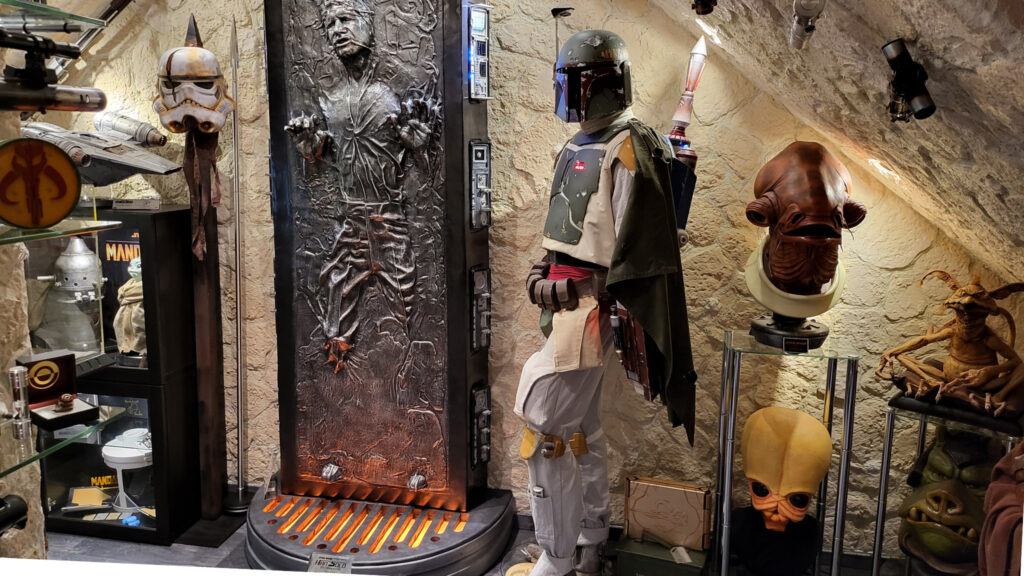 It's the Boba Fett Return of the Jedi Special Edition Cosplay.
It took me four years to complete it. Every piece is handmade, and most contain electronic or lighting components.
My vision was to have a movie-accurate Boba Fett replica in my house, and I think I came pretty close. It is the only piece I would never sell. There's so much money and heart put into it.
Do you have any weird or super rare items in your collection?
Most of them are limited editions, so they are all rare. But the Gamorrean Guard life-size bust by Sideshow is the rarest of them. 1 out of 300.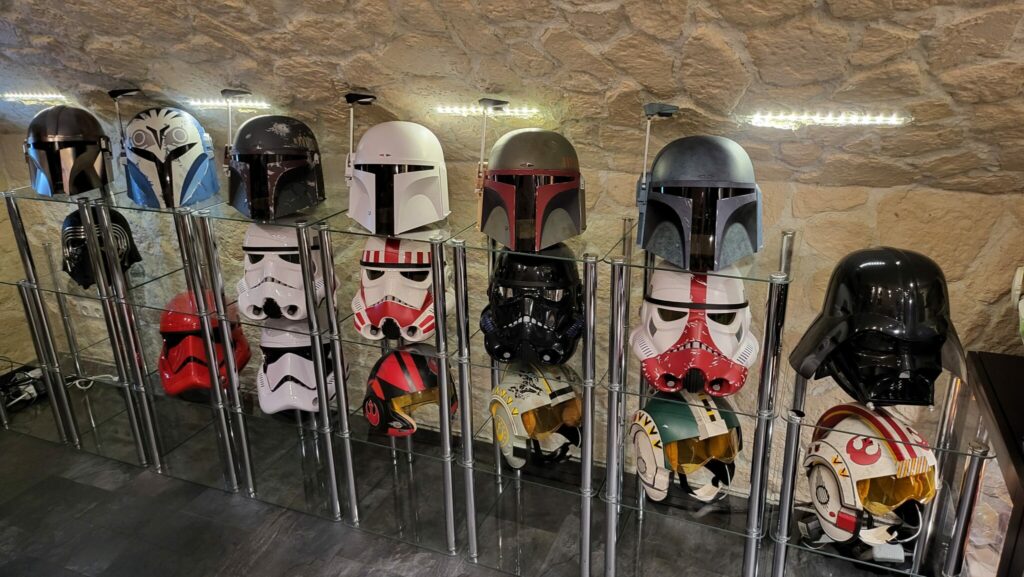 What's the best part about being a collector?
Tough question! I think the best thing is connecting with so many other fans. The inspiration you get from others helps you come up with new ideas. Finding someone who shares the same passion can be tricky, but when I presented my collection online for the first time I was shocked! There was so much positive feedback and ideas. It was simply a fantastic experience.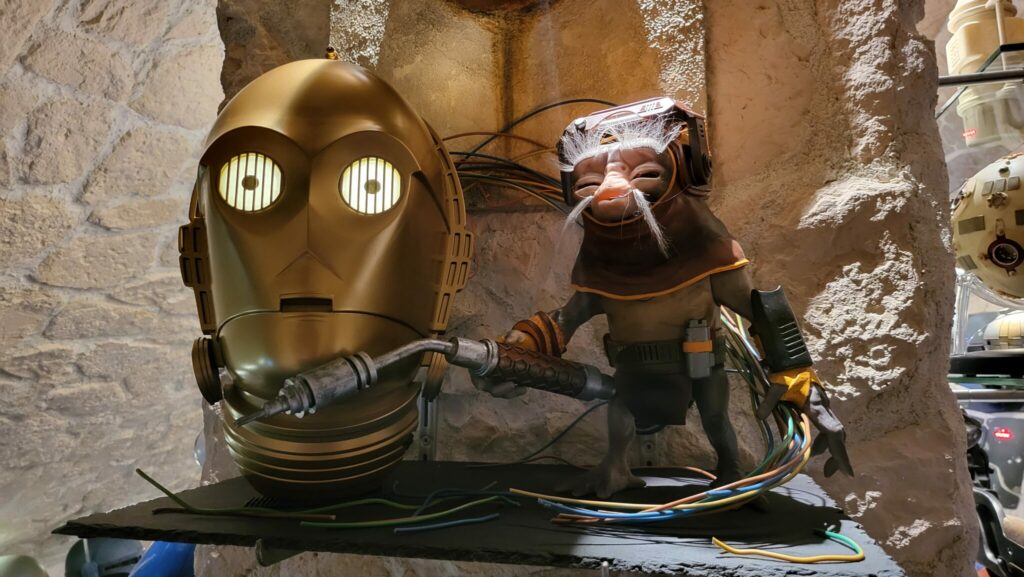 Also, it's amazing to be part of the Star Wars world. 
How do you organize your collection?
First, there are two rooms: my home cinema and my Star Wars collector's room.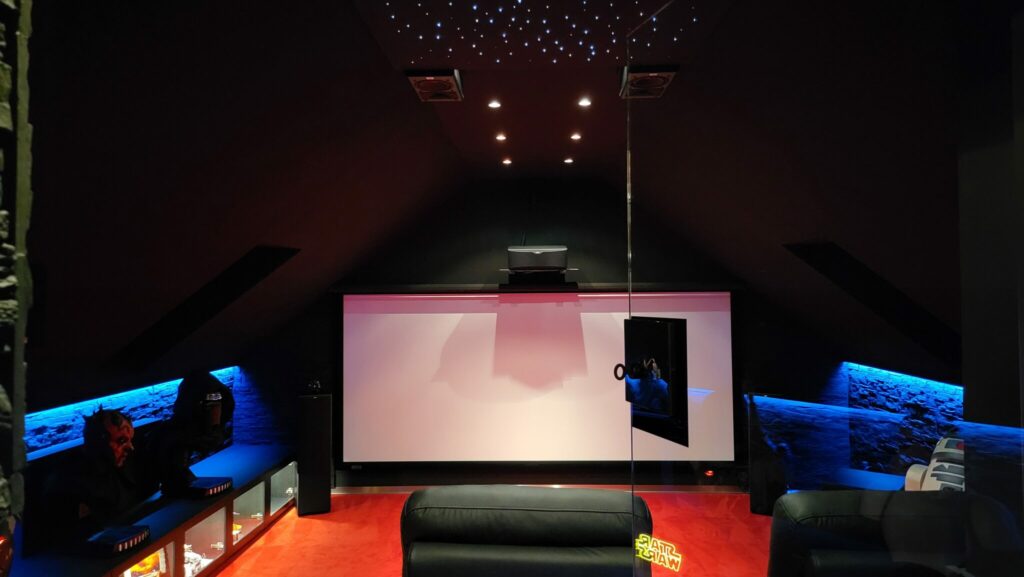 The limited edition helmets are displayed on the left-hand side.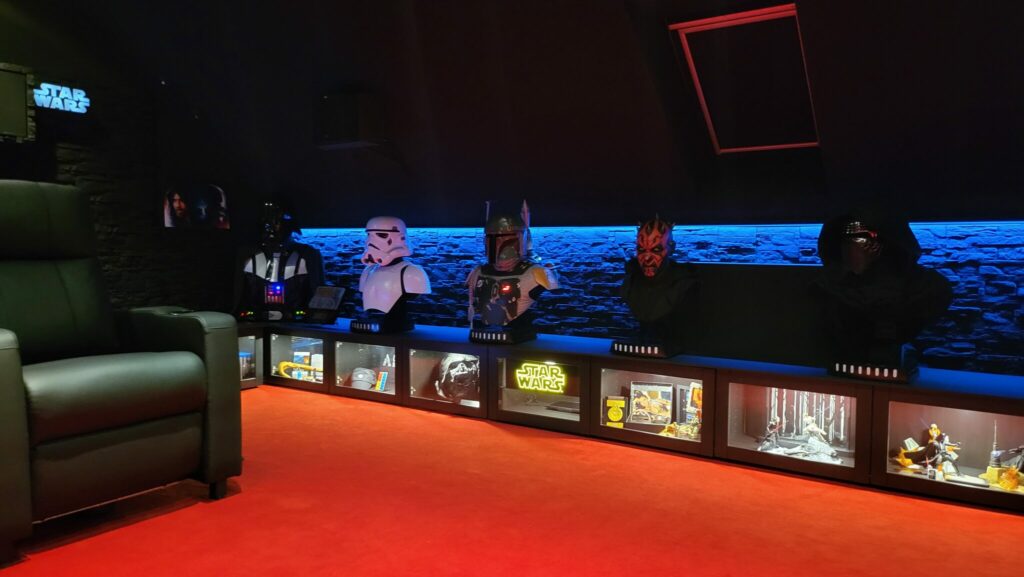 Going around the corner, there are Star Wars Hasbro Black Series Helmets hanging on the left wall, with the Emperor's cane and the Darksaber above them. In the back left corner, there's the Mandalorian Display, where I present only the replicas from the series.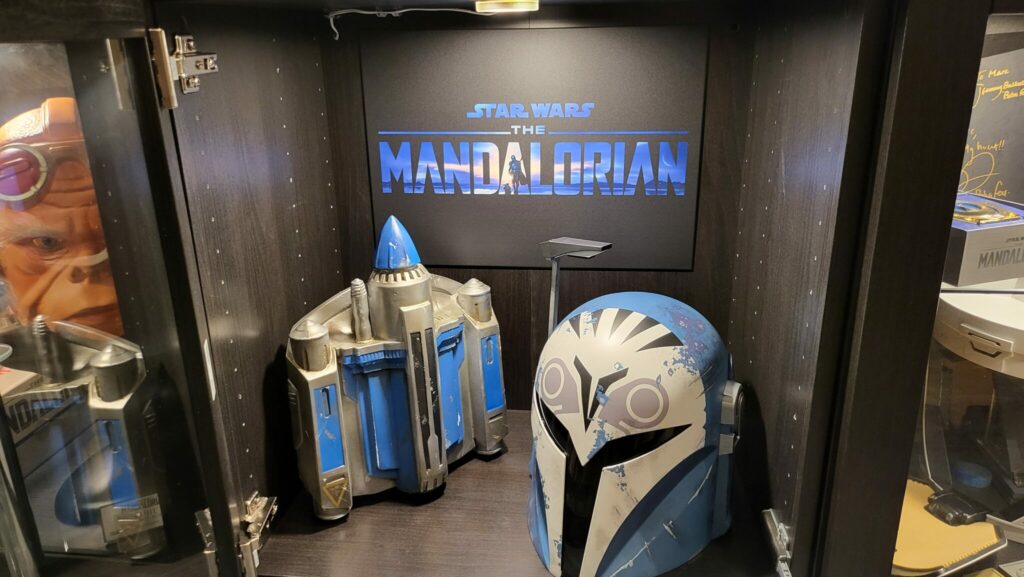 Turn to the right, and you'll see the highlight – Han Solo in Carbonite and life-size Boba Fett. Then there are life-size busts of some Star Wars creatures and the life-size Jawa cosplay in the back right corner. The right hallway is decorated with the life-size busts by Sideshow and one cosplay Ewok mask. The wall above them is adorned with some lightsaber handles by Master Replicas, Hasbro, Black Series, and Galaxy's Edge.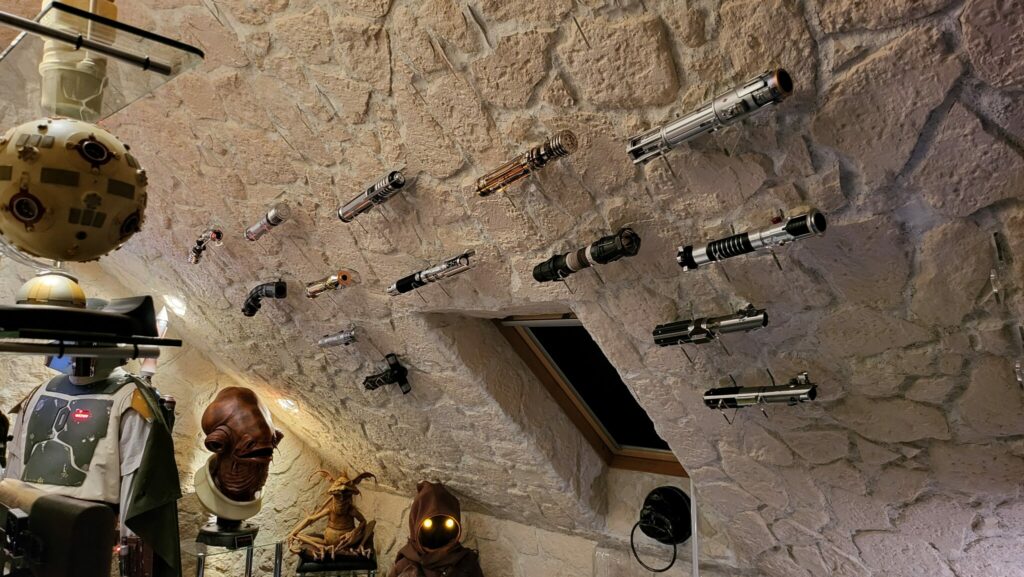 In the middle of the room is a column containing multiple props and replicas.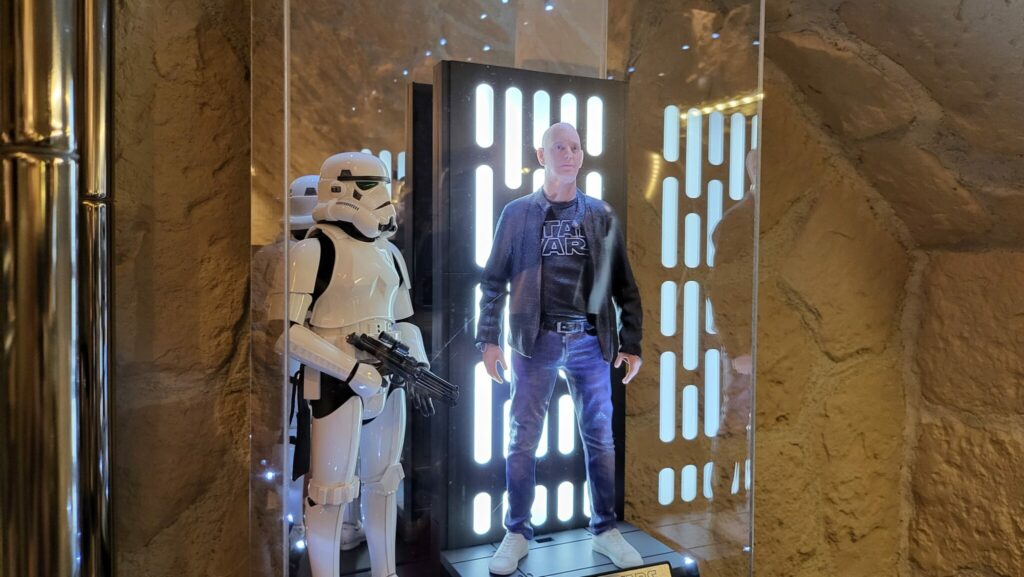 Also, there are Sideshow busts of Boba and Jango Fett and the Clone Trooper, the Slave 1 Code 3 Signature Edition, and two C-3PO busts. The latest piece in my collection is the life-size Babu Frik diorama. 
Sideshow's newest Star Wars life-size busts are displayed in the cinema room. They are standing on cubes which also contain multiple props and replicas. The life-size pit droid and R2D2 are also in this room.
Do you have any Displates in your collection? If yes, what do you like most about them?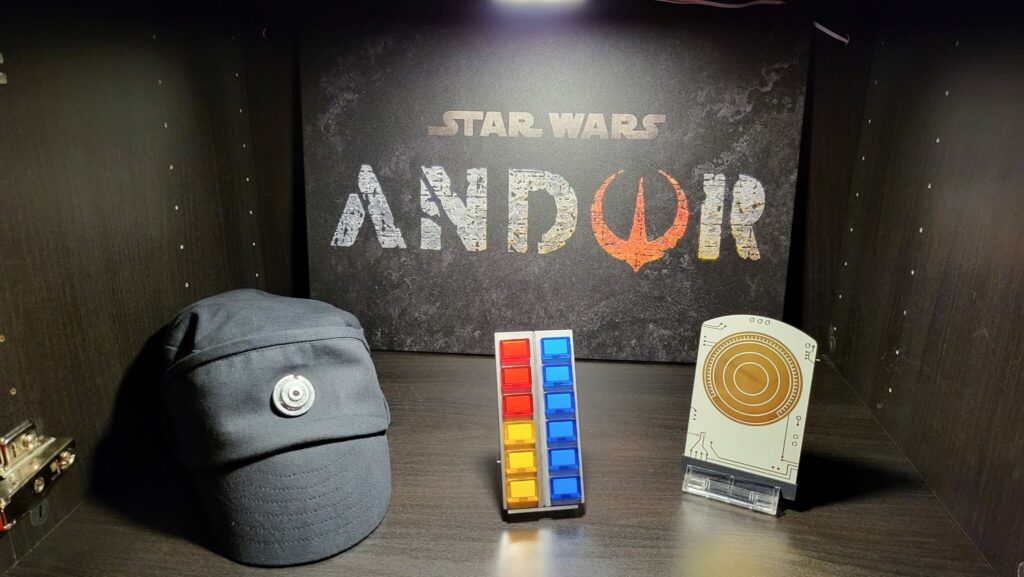 Yes, I have four in total. And they are an excellent addition to the collection. The quality of the printing is outstanding. They are so easy to handle. Five minutes and they were on the wall, fantastic! I think they bring in such good detail to everything; just look at the photos, and you will see what I mean by that; also, the matte finish fits so well.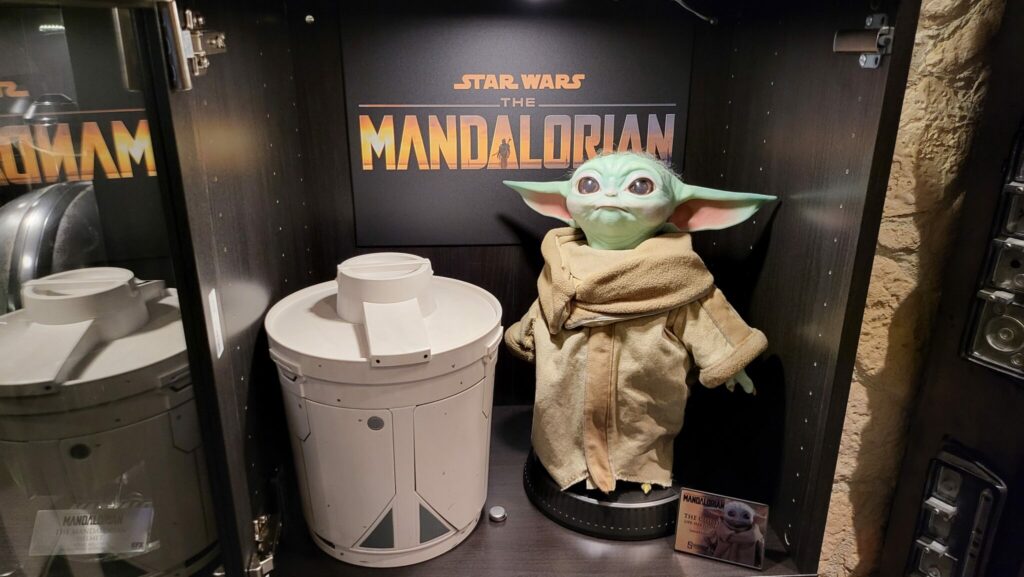 They are worth every cent! Just take a look and see for yourself ;). 
Anything else you would like to share?
May the Force be with you! This is the line that connects us all.
Over to You!
Watch the video below to get a full tour of Marc's collection room. And don't forget to follow him on Instagram @vossisheimkino for even more Star Wars collectibles!
All photos used in this post are © Marc Voß, used with permission.