Ready your Floo Powder because we're taking a trip to @knockturn.alley_! We sat down with the collector behind this famous address to learn more about her passion for all things Harry Potter. Nothing like the seedy corner of the wizarding world we all know from the books; hers is a trove of collectibles any Potterhead would love. Take a look!
When and how did you start collecting?
In 2015, I went on my first overseas trip to the US and visited Universal Studios in Hollywood. The Wizarding World hadn't opened yet, but a gift shop was already open in the park. I explored and settled on purchasing the Elder Wand. At the time, Australia did not have much merchandise you could simply buy off the rack, and I remember feeling absolutely exhilarated that I owned a real Elder Wand!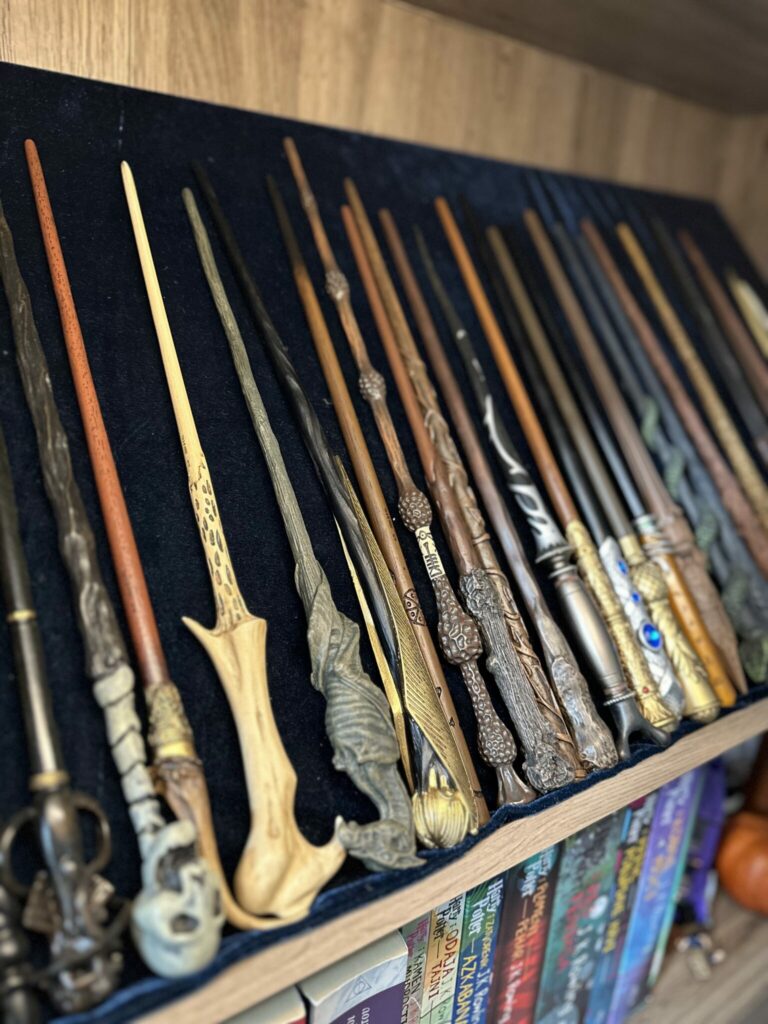 I've been chasing that feeling ever since. In the years to come, I hunted for Horcrux replicas, movie replicas, book sets, ornaments, and more wands to add to the collection.
What sort of items do you collect?
I love to collect screen-accurate replicas, book sets, clothing, Christmas ornaments, and wands. In the last few years, I have been most interested in chasing down rarer items and complete book sets in different languages.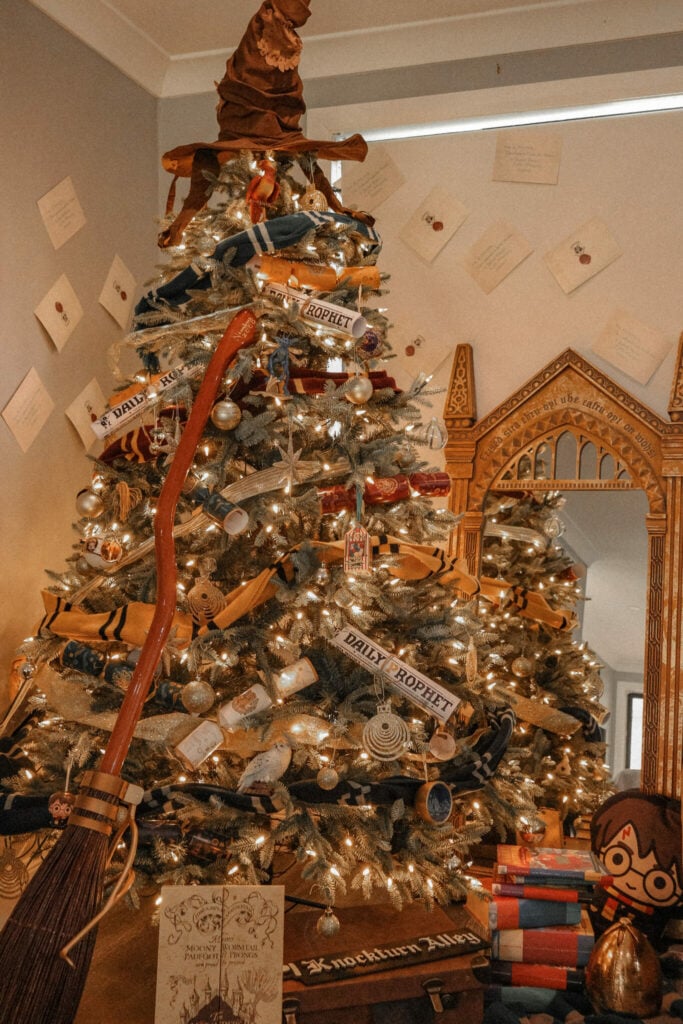 What do you love most about Harry Potter and the whole Wizarding World?
I was always obsessed with Harry Potter growing up, whether it be the books or the movies. I was always looking for a way to escape to the Wizarding World and follow along in Harry's adventure.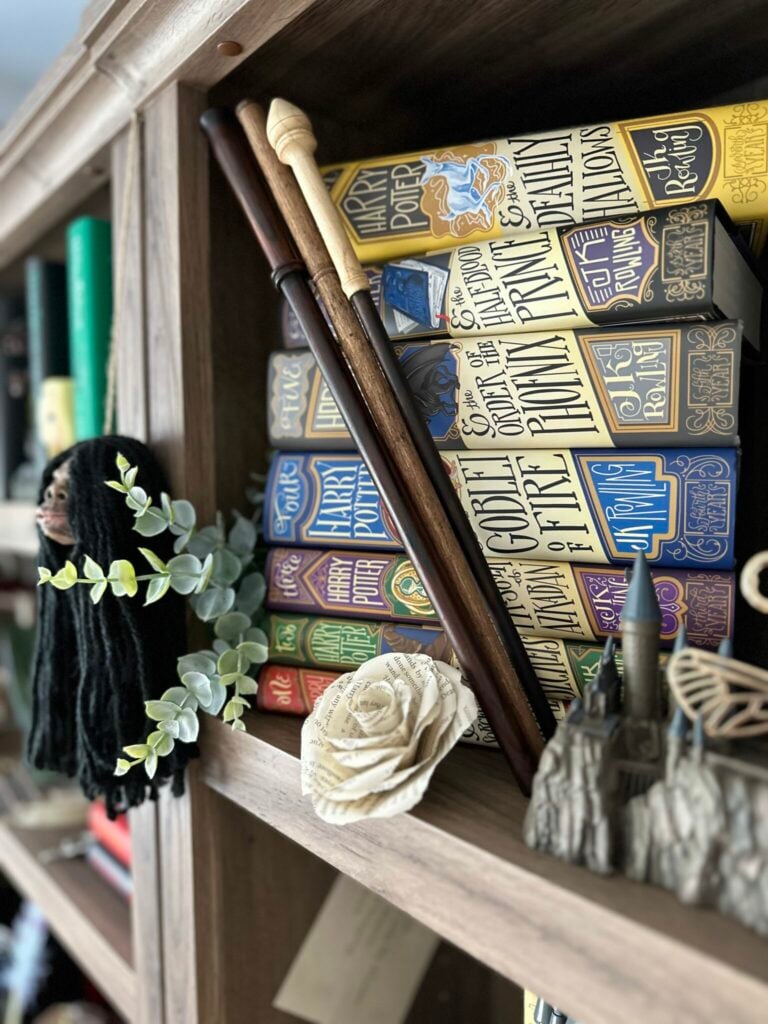 I think what I always loved most was the idea of Harry and his friends running around Hogwarts and solving any mysteries that came their way. As a kid, I always wished I could be a part of this magical universe too.
Which of the Harry Potter books and movies are your favorites?
My favorite book has always been "The Prisoner of Azkaban," closely followed by "The Half-Blood Prince," which I learned to appreciate a lot more after rereading it as an adult.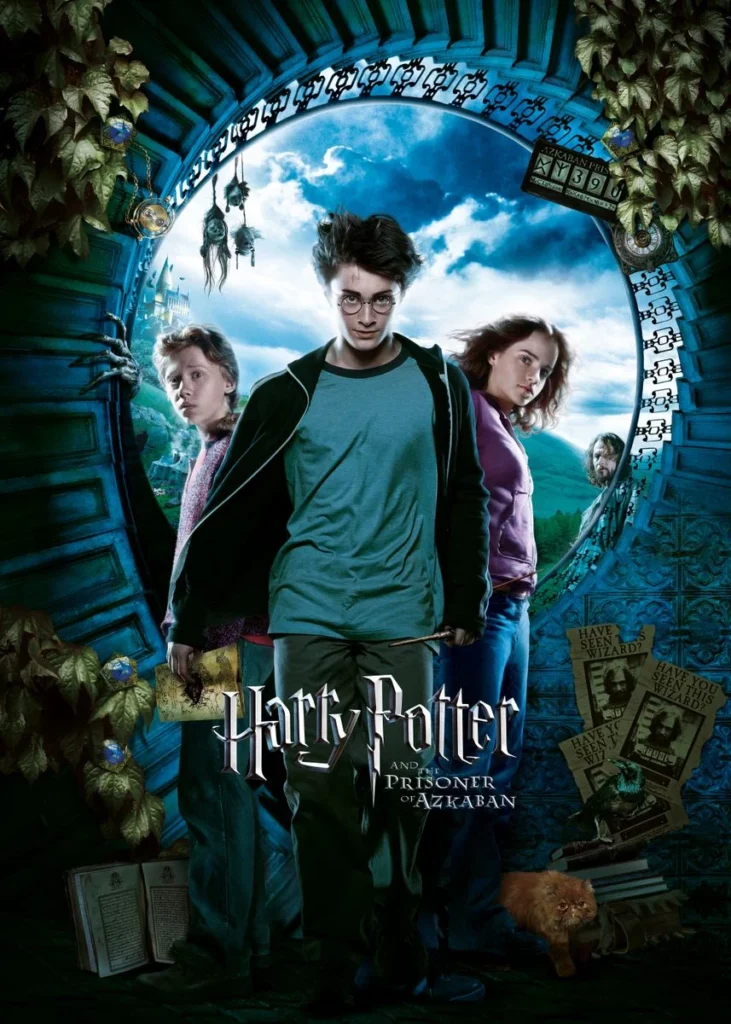 As for the movies, my favorite is either "The Prisoner of Azkaban" or "The Goblet of Fire"—but I will often put on "The Philosopher's Stone" as it's truly a comfort watch for our household.
Do you have a favorite character from the Wizarding World? One that you can relate to?
Severus Snape. I'll preface by saying he's not a character I relate to. He's just a character I've spent a lot of time thinking about and have grown most attached to.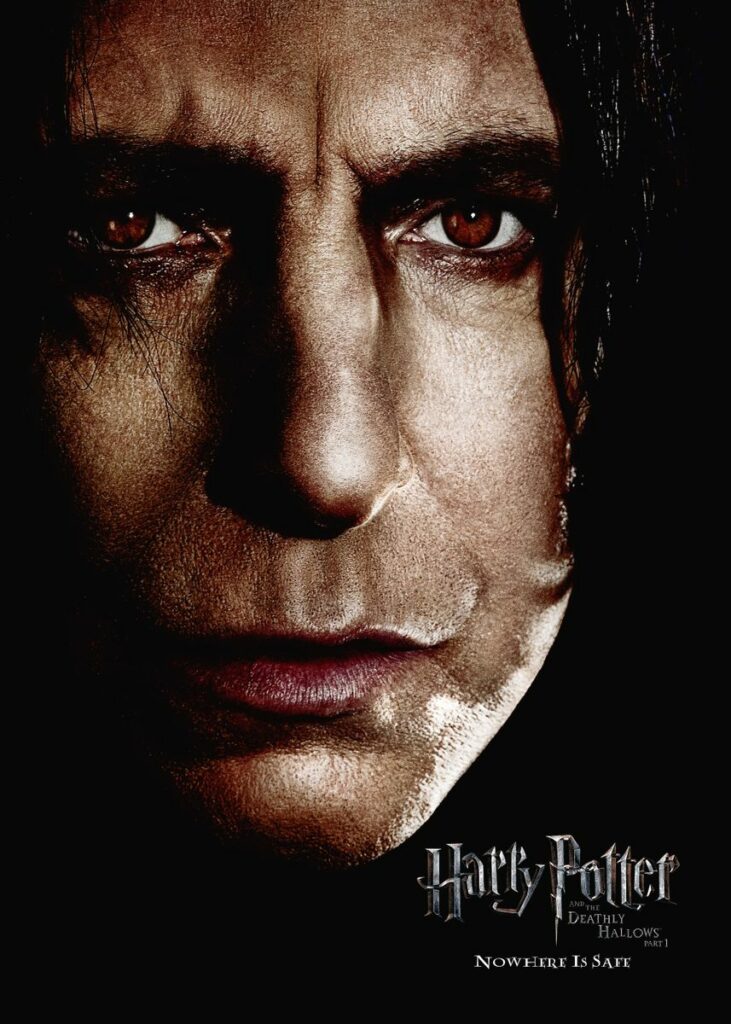 Snape can be quite a controversial pick, as people often label him a bully. And yes, he sure was a bully at times, no denying that! He was cold, bitter, and sarcastic but also ambitious, skilled, and determined.
To break it down, Snape was on a dark path, one that he found himself on after a life of abuse at home and school, circumstances which made him bitter about people and life in general. But when push came to shove, he risked everything to switch sides, and once he did, he stayed committed. Would it not have been easier to stay on the side of evil, on the side of power at that time?
Despite the path he was on, he found it in himself to decide what was right and what was wrong. In the end, he sacrificed a lot for the greater cause—in the books, there weren't very many instances where he didn't put others before himself.
Snape was bad and had done bad things in his past, but he committed to making the right choices for the good of all in the end. And as Dumbledore said, it's our choices that show what we truly are.
Which item in your collection feels the most special to you?
I love my (almost) life-sized Mirror of Erised. It's my favorite item to look at: it gives me all the feels when I'm reminded of Harry sitting in front of it in the first book/movie, seeing his parents for the first time!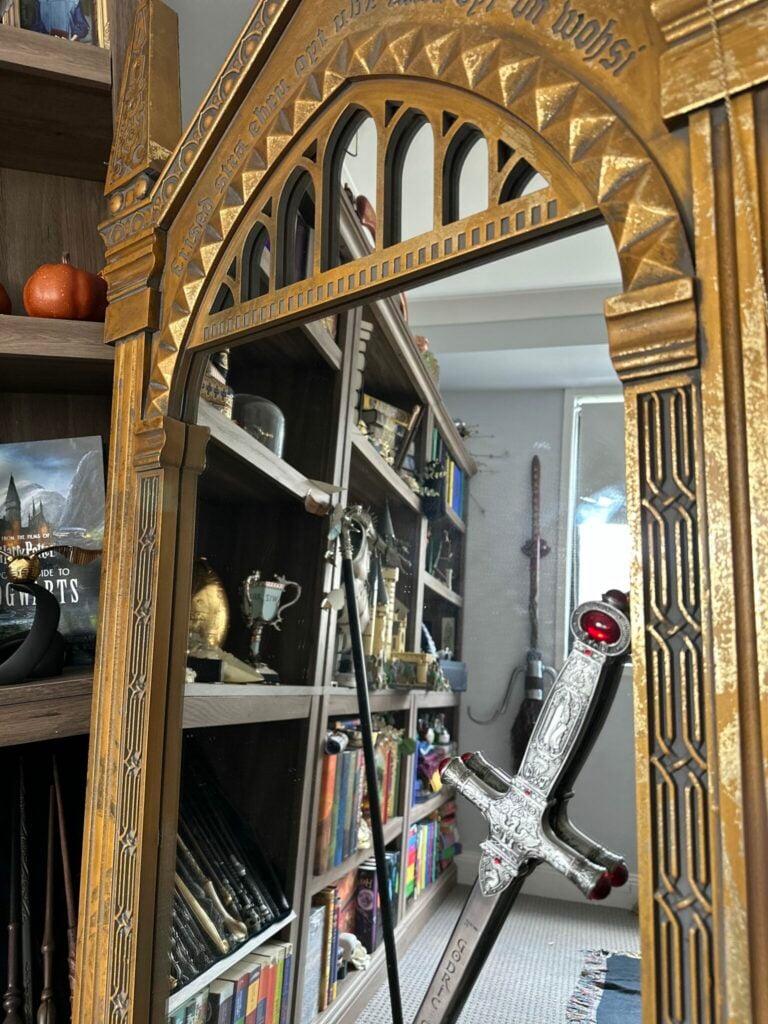 Do you have any weird or super rare items in your collection?
I recently acquired a Holy Grail item—the Cursed Opal necklace featured in "The Half-Blood Prince" movie.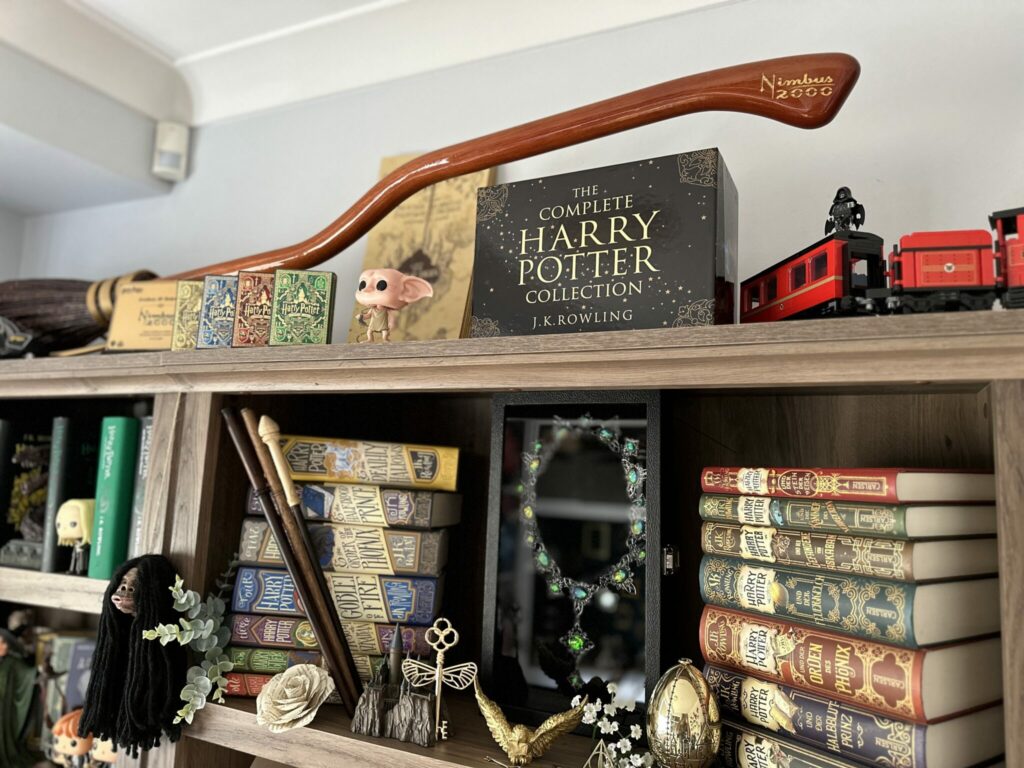 You might remember in the movie/book, Draco gives Katie Bell a cursed necklace intended to be passed onto Dumbledore in an attempt to assassinate him. This item was sold at Wizarding World in Orlando at the opening of Diagon Alley in 2014. It was available only for a short time and then discontinued. I'm uncertain as to how many were made or are still out there; however, it is quite a rare piece and probably worth a lot, should they ever pop up for sale online.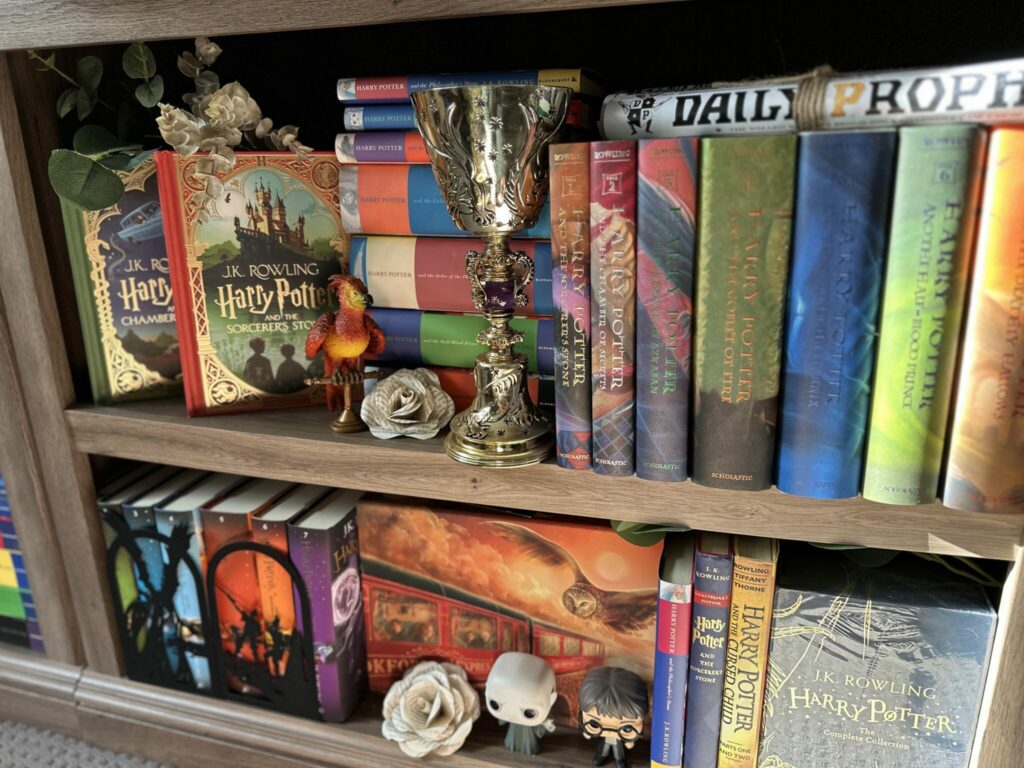 I also have a discontinued collectors edition of "The Tales of Beedle the Bard," sold in 2008, and a life-size model of Nimbus 2000.
What's the best part about being a collector?
What made me truly fall in love with being a collector is the online Wizarding World community. I've only really known a few people who collected like I did before meeting the Potter community and connecting with people online who share the same passion has been great.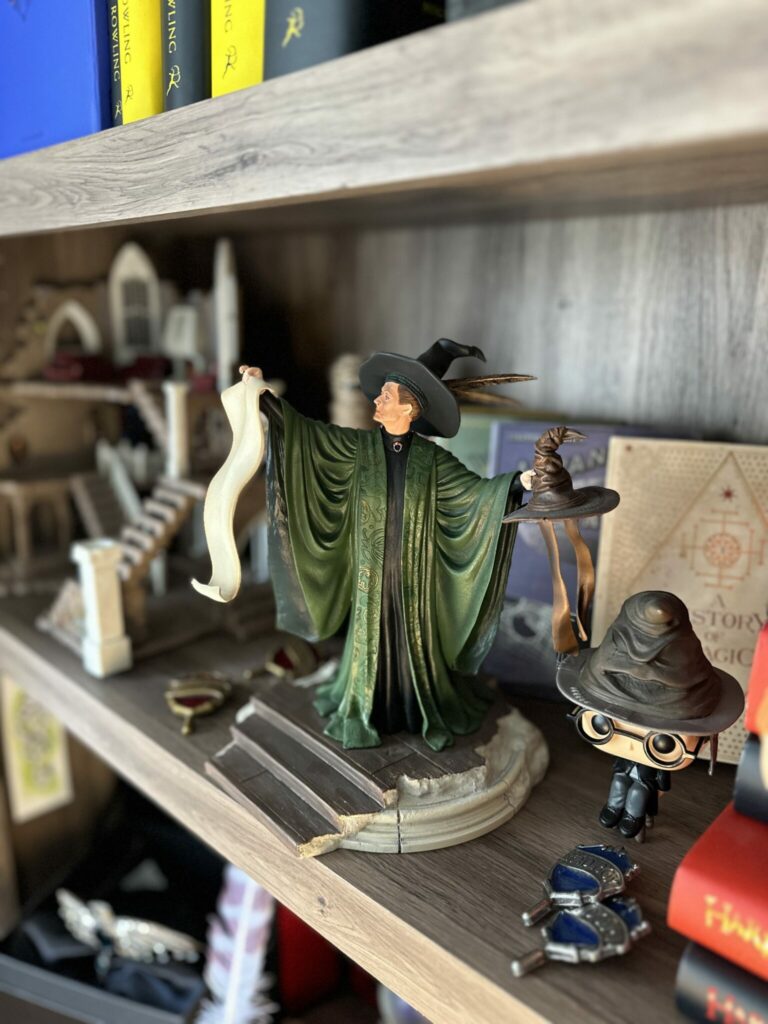 I started my Instagram account in 2020 when the pandemic hit. I felt bored and helpless when we were locked down, much like the rest of the world. I threw myself into Knockturn Alley and met some amazing people from all around the world. I have made some great friendships and amazing connections with other like-minded fans and collectors, and they have inspired me a ton.
Apart from that, I love the hunt. Being on the search for the next item is always such a rush!
How do you organize your collection?
I don't have a particular reason for how my collection is organized at this time. I just display it the way I think it looks most aesthetically pleasing. I often put artificial foliage around my collection to fill empty spaces and give it a nice feel.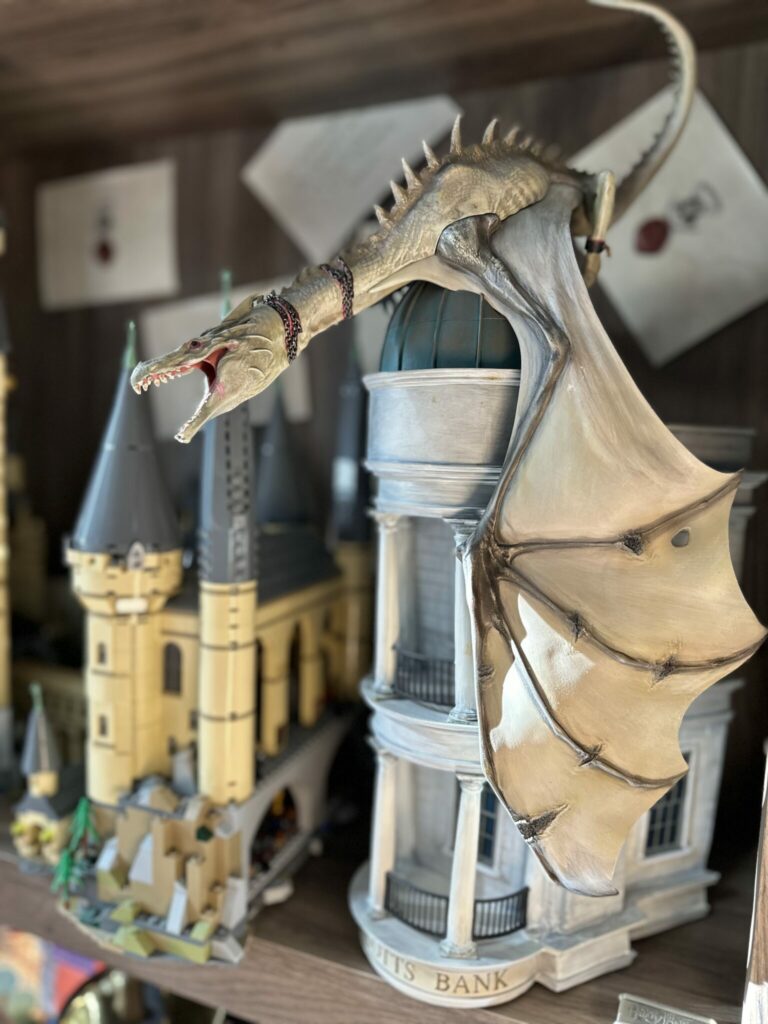 Do you have any Displates in your collection?
No, I don't actually have any Displates yet. However, I am looking to rearrange my room and add some artworks to the wall to jazz up the rest of the space, and I think they would be a great addition.
Looking for Harry Potter wall art to add some magic to your home? Check our officially licensed Wizarding World posters printed on metal and mounted on magnets—wicked!
Anything else you would like to share?
Follow along on my collecting journey at @knockturn.alley_ on Instagram! I often share a bit of the collecting chaos as well as my travels, and I am always up for meeting other Potterheads like me.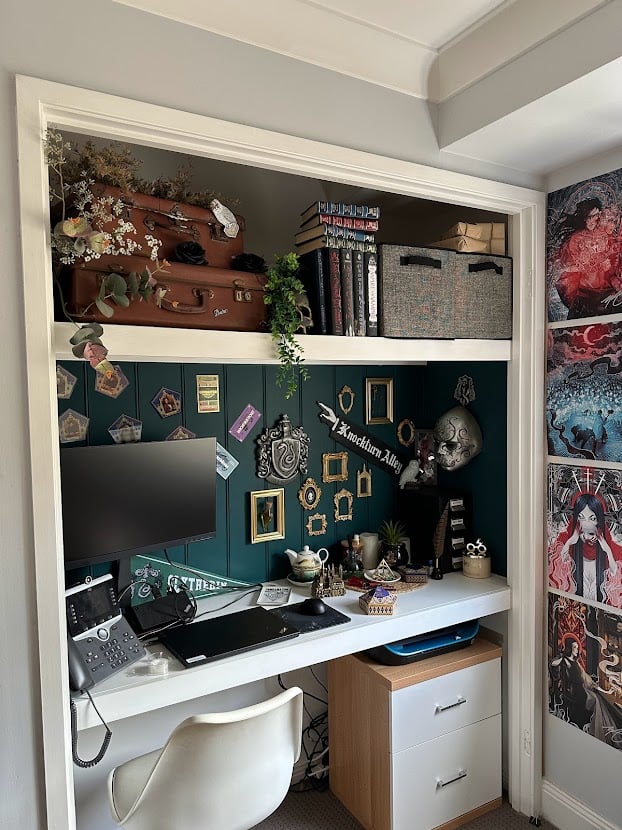 A big thanks to Displate for allowing me to participate in this interview and share my collection with you all! ✨
All photos used in this post are © @knockturn.alley_, used with permission.