In 1874, a group of unacknowledged young painters banded together to mount a historical exhibition that would change the course of art forever. At this time they were not known as Impressionist artists just yet. They called themselves the Anonymous Society of Painters, Sculptors, and Printmakers, and were a gang of artistic misfits about to shock the world with their new style of painting.
And shock they did. Breaking away from the rigid restrictions of academic painting, they chose to paint contemporary landscapes and scenes of modern life, paying less attention to fine finish and detail and instead trying to capture moments as they happened. Their artworks horrified the critics, who were used to scenes portraying religious, historical, or mythological settings, and who saw their style as gross and unpolished.
Despite this, Impressionism went on to become one of the greatest artistic movements in history, paving the way for modern art. Who were the bold individuals who dared to oppose the Parisian Academy? The names Monet, Renoir, Degas probably ring a bell. But what about Sisley, Cassatt, or Morisot?
If you've ever wondered about the "who's who" of Impressionism, here are the 10 most famous Impressionist artists and their best-known works.
#1 Camille Pissarro (1830–1903)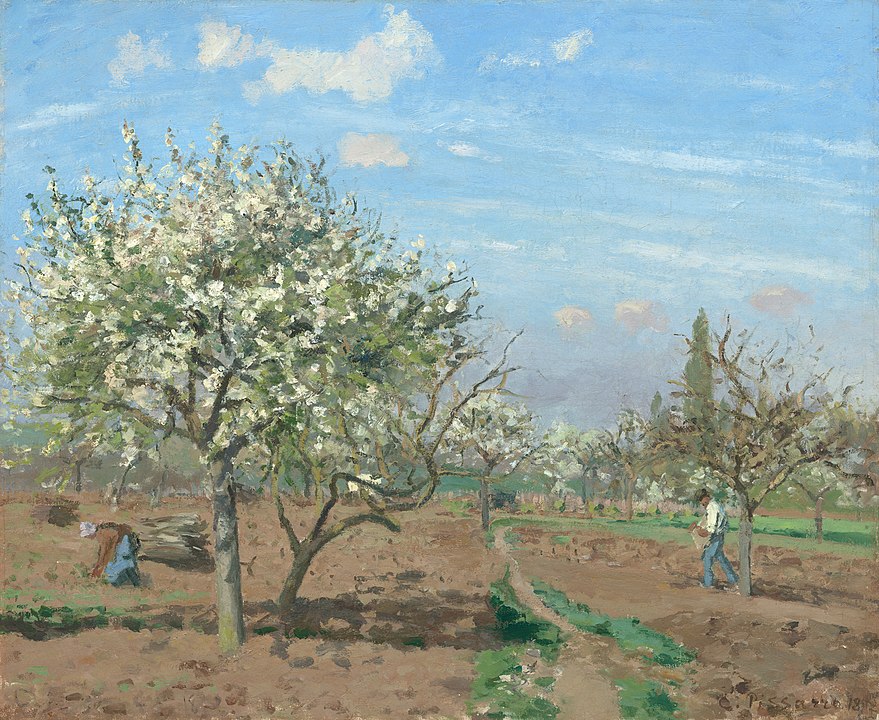 Born to a Jewish family on the island of St. Thomas in the Caribbean, Pissarro moved to Paris in 1855 to pursue an artistic career. By the 1860s, he had become associated with the Impressionists. A mainstay of the movement, he was the only artist to exhibit in all eight of the exhibitions that the Impressionists staged during the 1870s. In addition, as the oldest of the group, he acted as a father figure and a mentor to his colleagues, especially Paul Cézanne.
Artist trivia: Alongside Claude Monet and Alfred Sisley, Pissarro popularized the practice of painting outdoors known as Plein air painting, focusing mostly on rural landscapes and farm scenes. Unfortunately, in his old age, he developed a chronic eye infection and was forced to remain indoors to work on his craft.
#2 Édouard Manet (1832–1883)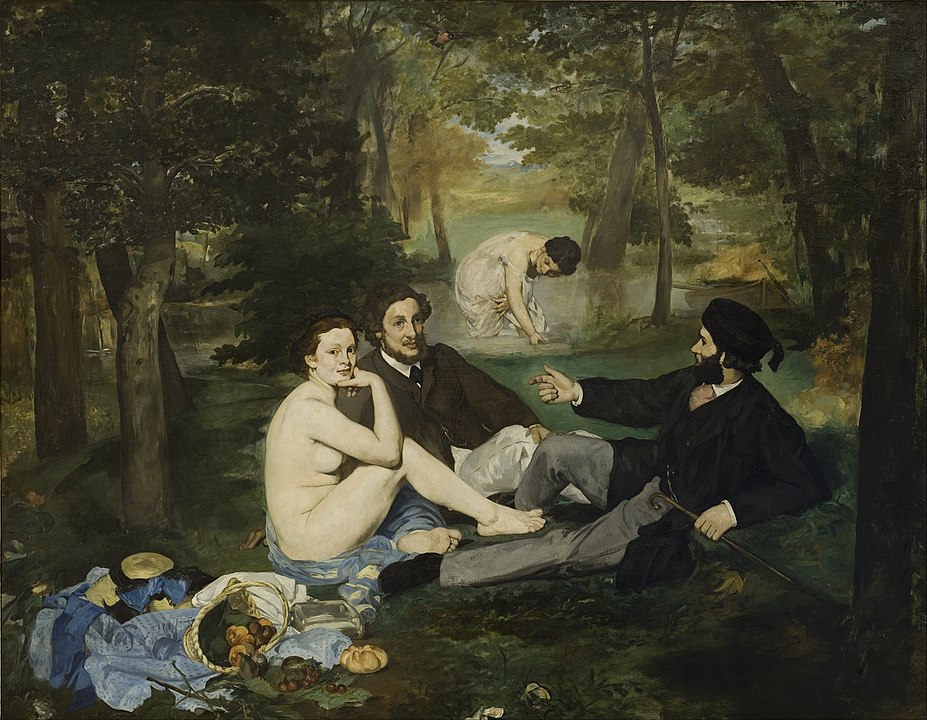 Often credited with bridging the gap from Realism to Impressionism, Édouard Manet broke boundaries before the Impressionists began to paint in their unique style. In 1863 he caused a scandal with his famous work Luncheon on the Grass, followed by Olympia two years later. Although now considered one of the founders of Impressionism, he did not formally ally himself with the movement, preferring to be seen as an independent artist.
Artist trivia: Depicting two fully clothed men picnicking with a nude woman, Manet's Luncheon on the Grass was deemed an abomination. Although the naked woman was only one aspect of the painting, she became the focal point of the piece with her brazenly direct gaze shocking the viewers. While the painting caused a huge uproar when the artist first presented it, it went on to be hailed as the first modern work of art.
#3 Edgar Degas (1834–1917)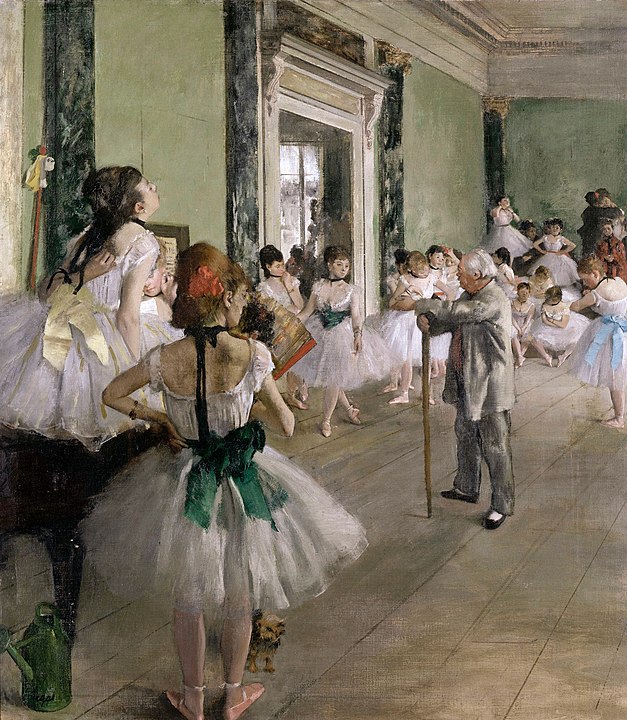 Instead of focusing on light and nature, Edgar Degas was fascinated with movement and people. Unlike Camille Pissarro, Claude Monet, and Alfred Sisley, he showed little interest in painting leisurely Plein-air landscapes, favoring scenes of milliners, laundresses, and ballerinas — painted from radical perspectives. Once marginalized as a "painter of dancers", he is now considered one of the most complex and innovative artists of his generation.
Artist trivia: While Degas is regarded as one of the founders of Impressionism, he would've probably hated it were he alive today. Fiercely protective of his style, he preferred to be called a realist and refused to associate himself with other movements. Even so, his unconventional compositions and scenes of everyday life place him, albeit uncomfortably, within the Impressionist tradition.
#4 Paul Cézanne (1839-1906)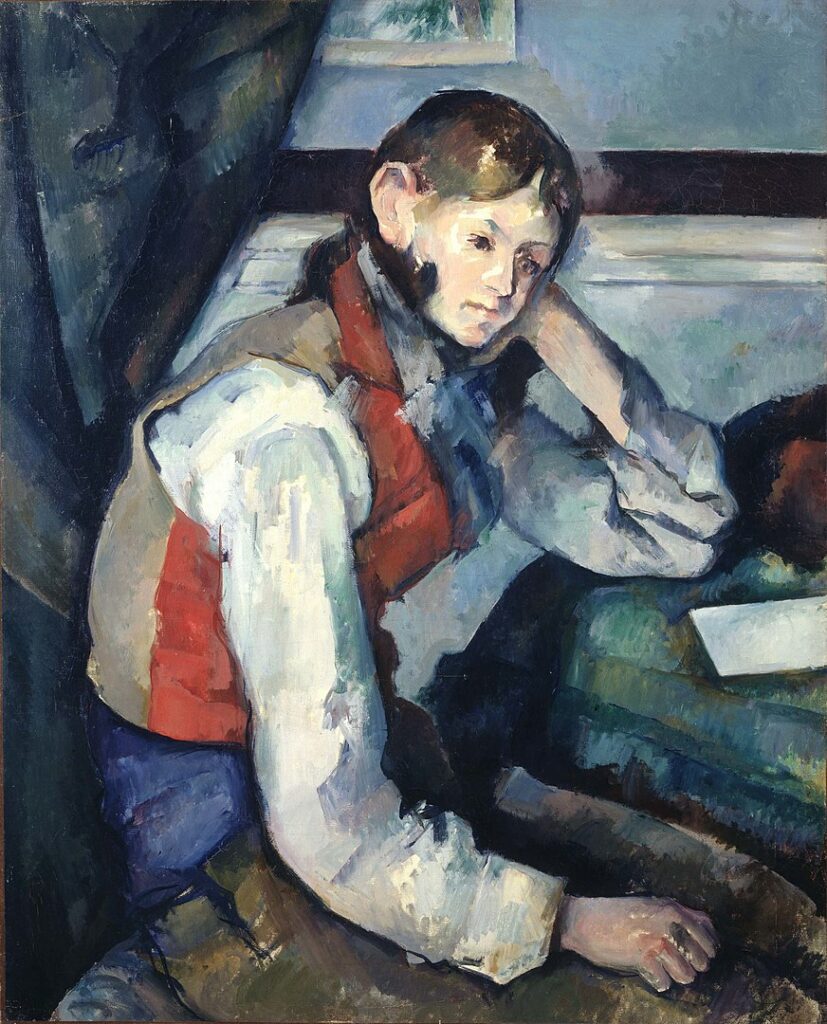 Paul Cézanne created his own unique brand of Impressionism which foreshadowed many of the new painting styles that would emerge in Europe. Misunderstood and discredited by the public during most of his life, he is now said to have formed the bridge between late 19th century Impressionism and early 20th century Cubism. Suffice it to say, both Matisse and Picasso referred to him as "the father of us all".
Artist trivia: The Boy in the Red Vest is a great example of Cezanne's innovative work blending Impressionism and Classicism. The first owner of the painting was none other than Claude Monet, who had as many as fourteen of his paintings hung on the walls of his bedroom and studio. Whenever his work was not going well, he would allegedly drape his Cezannes, unable to paint in the presence of such genius. "I felt a pygmy at the foot of a giant," he once explained.
#5 Alfred Sisley (1839-1899)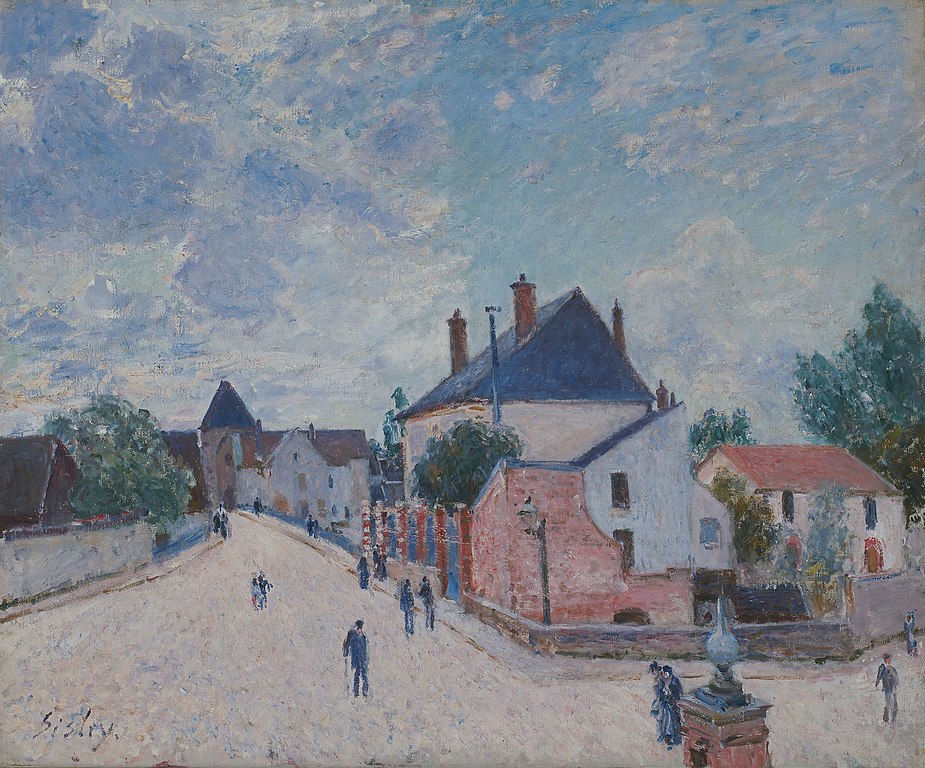 Despite being the most consistent Plein-air painter of the Impressionist movement, Alfred Sisley remains one of its most underrated members and is sometimes called the 'forgotten Impressionist'. Born to English parents in France, he was overshadowed by some of his more famous French contemporaries, such as Claude Monet and Pierre-Auguste Renoir. Sisley lived out his career in poverty, and to this day, has been relatively neglected by scholars and curators alike.
Artist trivia: Unlike his peers, who pushed and changed Impressionism, Sisley never evolved his style. Instead, he concentrated on refining his work, capturing the changing effects of light, painting directly from nature with short lively brush strokes. Perhaps the most loyal Impressionist of all, some researchers claim it is precisely this stubborn fidelity that made his landscapes feel generic and forgettable.
#6 Claude Monet (1840–1926)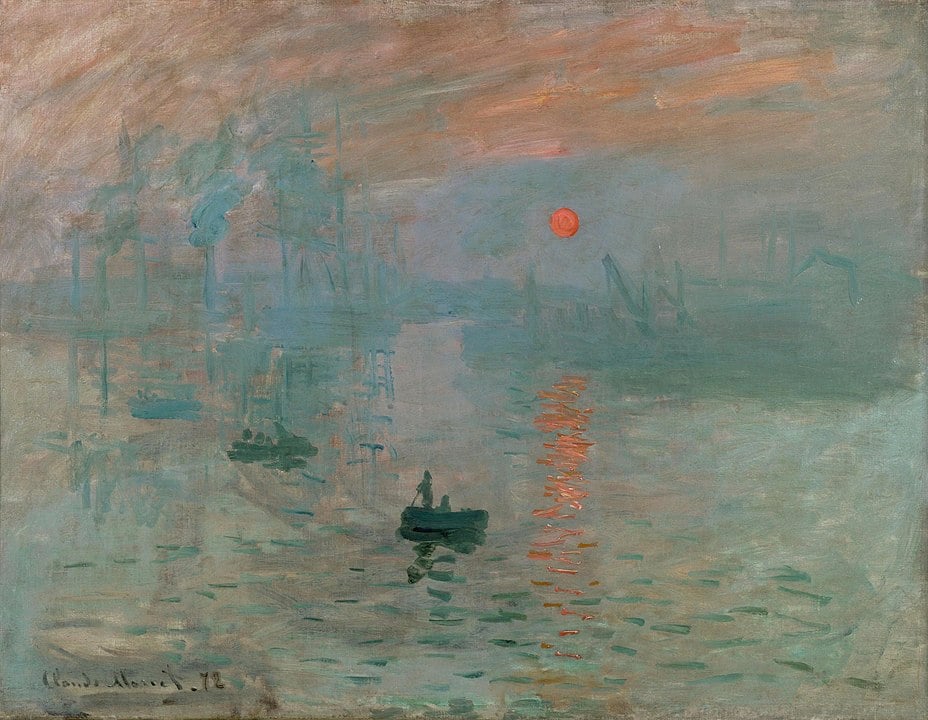 Impressionism has come to be associated with one name in particular, Claude Monet. While the French painter was already an established artist by the time the revolutionary movement exploded on the Parisian art scene in the 1870s, it was his painting Impression, Sunrise that lent its name to the entire Impressionist movement and helped propel it to fame.
Artist trivia: Monet chose the title of his groundbreaking canvas in some haste, not wanting to call it a simple "seascape". Seizing on the somewhat random title, a hostile newspaper critic accused the painter of producing a mere "impression" rather than a finished artwork. Although the term Impressionism was meant as an insult, it was soon embraced by Monet and his friends, who rebranded themselves as the Impressionists.
#7 Berthe Morisot (1841–1895)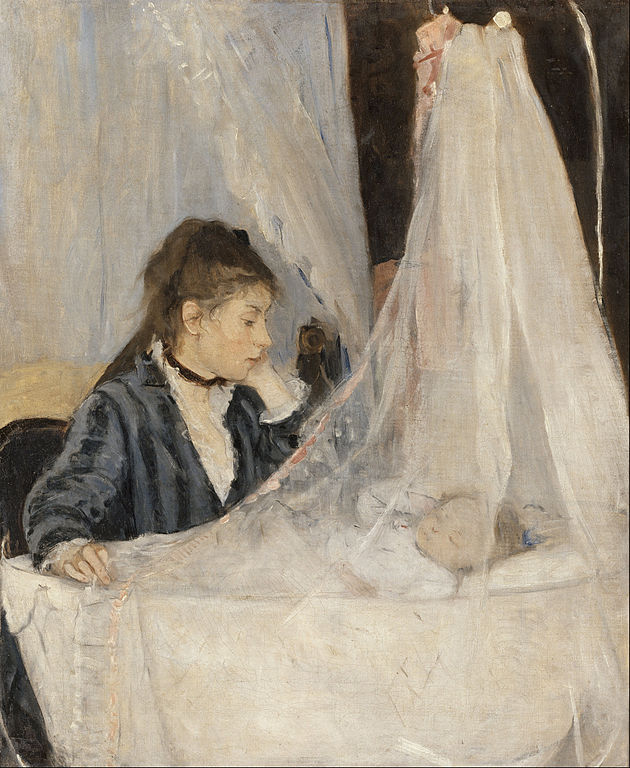 While her name might not ring many bells today, Berthe Morisot was a central figure in the Impressionism art movement. Revered by her peers Edgar Degas, Edouard Manet, Claude Monet, and Pierre-Auguste Renoir, she fell into obscurity after her death, written off by many for painting mostly domestic scenes. Luckily, like many forgotten female artists, she was rediscovered in the 20th century.
Artist trivia: As a woman, Berthe Morisot was denied much of the subject material favored by her male counterparts. Since she could not wander around public places alone or take day trips into the countryside to paint, her subject matter was largely confined to family life. One of her most famous paintings, The Cradle, now exhibited at the Musée d'Orsay in Paris, depicts her sister, Edma, watching over her daughter's sleep.
#8 Frédéric Bazille (1841–1870)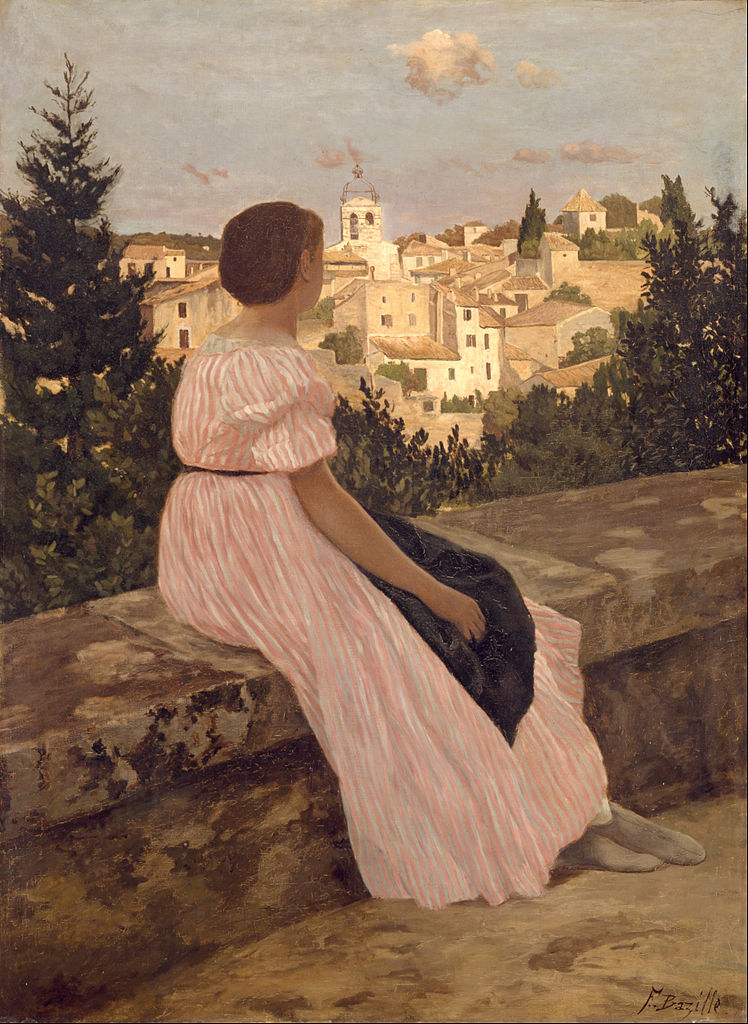 Frédéric Bazille was a reluctant medical student before his wealthy parents permitted him to study painting. While in Paris, he met Monet and Renoir, with whom he became lifelong friends. After failing his medical exam in 1864, he began painting full-time. Unfortunately, the budding artist died in combat during the Franco-Prussian War, bringing his promising career to an abrupt and tragic end.
Artist trivia: Due to his untimely death in 1870, at the age of only 28, Frédéric Bazille's artistic output was relatively limited. However, during his short life, he created some fine examples of figure painting. One of his best-known works is The Pink Dress, an oil-on-canvas featuring Bazille's cousin Thérèse. Unlike most portrait paintings of the time, she faces away from the viewer, gazing at the sunlit landscape. Bazille referred to this method as "painting figures in the sun".
#9 Pierre-Auguste Renoir (1841–1919)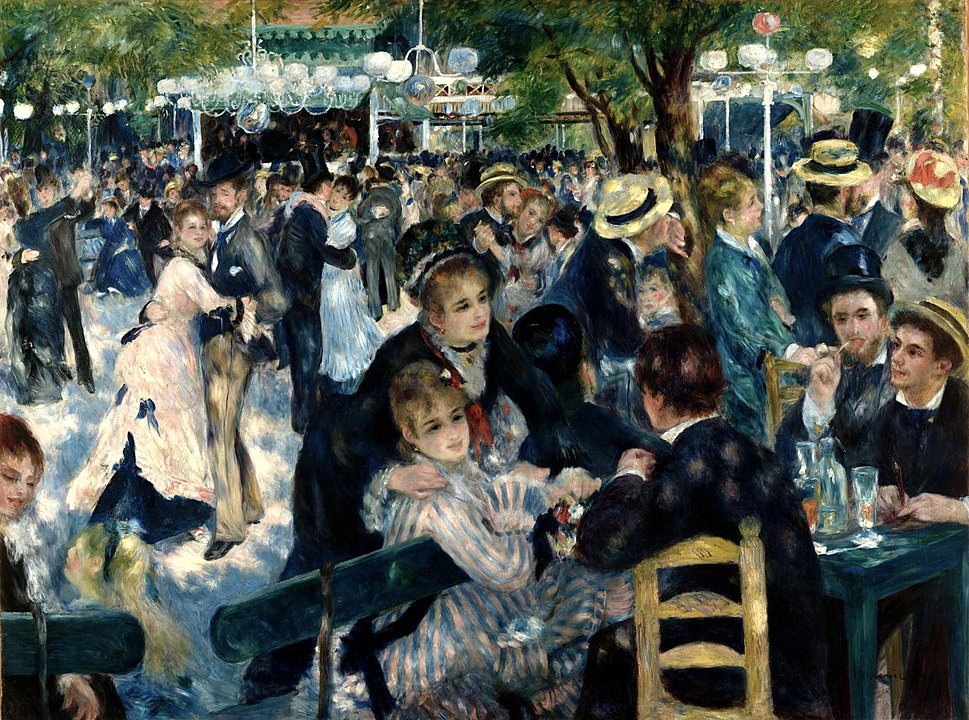 The son of a tailor and a seamstress, Renoir came from humble beginnings. He began his artistic career as a porcelain painter but soon started copying paintings at the Louvre and eventually entered the studio of Charles Gleyre, where he met Frédéric Bazille, Claude Monet, and Alfred Sisley. Their resulting friendship determined the course of his painting: he went on to become a leading Impressionist best known for his pictures of Parisian society and lush depictions of female sensuality.

Artist trivia: Renoir has many recognizable works, but perhaps the most famous of his paintings is the iconic Bal du moulin de la Galette (1876). Housed at the Musée d'Orsay in Paris, it depicts an ordinary scene of working-class Parisians at leisure and has all the qualities of a typical Impressionist work: an outdoor setting, vibrant colors, loose brush strokes, and play of light.
#10 Mary Cassatt (1844–1926)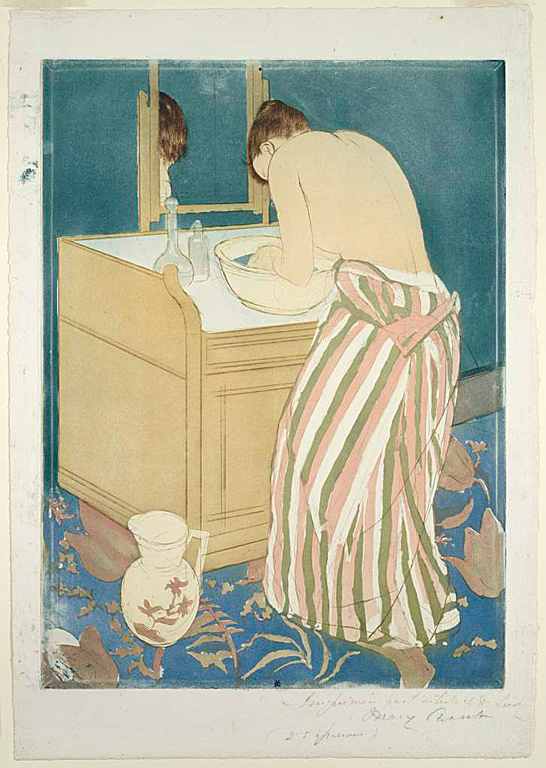 Another female Impressionist, Mary Cassatt, was unique to the movement for several reasons. Not only was she a woman, but she was also the only American artist invited to exhibit with the French painters. Like Morisot, Cassatt focused mainly on portraits of women and children in the private sphere, and just like her colleague, she was later shunted to the side because of the subject matter of her work.
Artist trivia: In 1890 an exhibition of Japanese woodblock prints known as ukiyo-e fanned the craze for Japonism among French Impressionists. Emulating the woodblock style, Cassatt created Woman Bathing (La Toilette), a print of a woman bathing at a basin set on a vanity. On seeing La Toilette, Edgar Degas, a known admirer of Japanese art, remarked, "I don't believe a woman could draw that well. Did you really do this?"
It's a Wrap!
What the contemporaries found unfinished and messy in the work of the Impressionist painters was exactly what later generations came to value most in it. From Paris to New York, museum visitors everywhere admire Impressionism for its ability to show the fleeting nature of the visual experience through playful lights, color patterns, and bold brushwork.
Looking to liven up the walls of your home or office with fine wall art? Seek out your own art treasures and check our collection of fine art posters!
Are there any other famous Impressionist artists or paintings you think we should include on our list? Let us know in the comments!
If you made it this far, you might also enjoy other articles from our series: