Shopping for a Gotham geek can be a tricky business, especially if you are not into comics and superhero stuff yourself. But worry not! We are here to help you navigate the minefield that is Batman gifts for Father's Day, Christmas, and every occasion in between.
Since his first published appearance in 1939, Batman has managed to be the hero the world needs and deserves time and time again. Despite his obvious lack of superpowers, Bruce Wayne has become the definition of a superhuman. Working only with his anger and thirst for justice, he has become a symbol of hope for the citizens of Gotham and an icon of fear for its criminal masterminds.
Batman's fandom has lived on for decades, so there's plenty of merchandise out there for fans to either buy for themselves or for their friends to buy as gifts. From a Bat-Signal replica to comic books, action figures, toys, and more keep reading for our selection of Batman gifts that any die-hard fan will love.
For more superhero shopping recommendations, check out awesome gifts for Marvel fans, Star Wars gifts for Jedis of all ages, and the best Star Wars gifts for men.
Batman Wall Art
A Batcave is incomplete without DC Comics wall art. At Displate, we honor The Dark Knight with an extensive range of officially licensed Batman posters featuring Batman, Robin, and a gallery of Gotham's super villains such as The Joker and Harley Quinn.
Batman Bookends
After a long night of patrolling Gotham City from the shadows, this miniature Batman has his priorities straight: keeping your books upright and neat on the bookshelf. A great gift for book nerds, these superhero bookends will make you want to get more books to store!
Batman Hoodie
Leave the Batsuit in your Batcave. Tonight you're wearing a black hoodie sporting the Batman logo. We can't promise that you will be Batman while wearing it, but we can't promise that you won't, either!
Batman Bottle Opener
Sometimes it takes the strength of the Dark Knight to open your bottle. That's where this solid metal Batman bottle opener comes in handy. Oh, and it doubles as a fridge magnet too!
Bat LED Neon Sign
There's nothing cooler than having a Bat LED neon light hanging above your bed! Featuring the Batman logo, it sends out a soft glow for a great design addition to any bedroom, kids' playroom, or gaming den.
LEGO Mobile Bat Base
Since it's not possible to purchase your own full-size Batcave truck (trust us, we checked), Batman fans must build their own. The LEGO Batcave truck might be slightly smaller and less functional than a real one, but it's much more affordable.
Batman Blanket Throw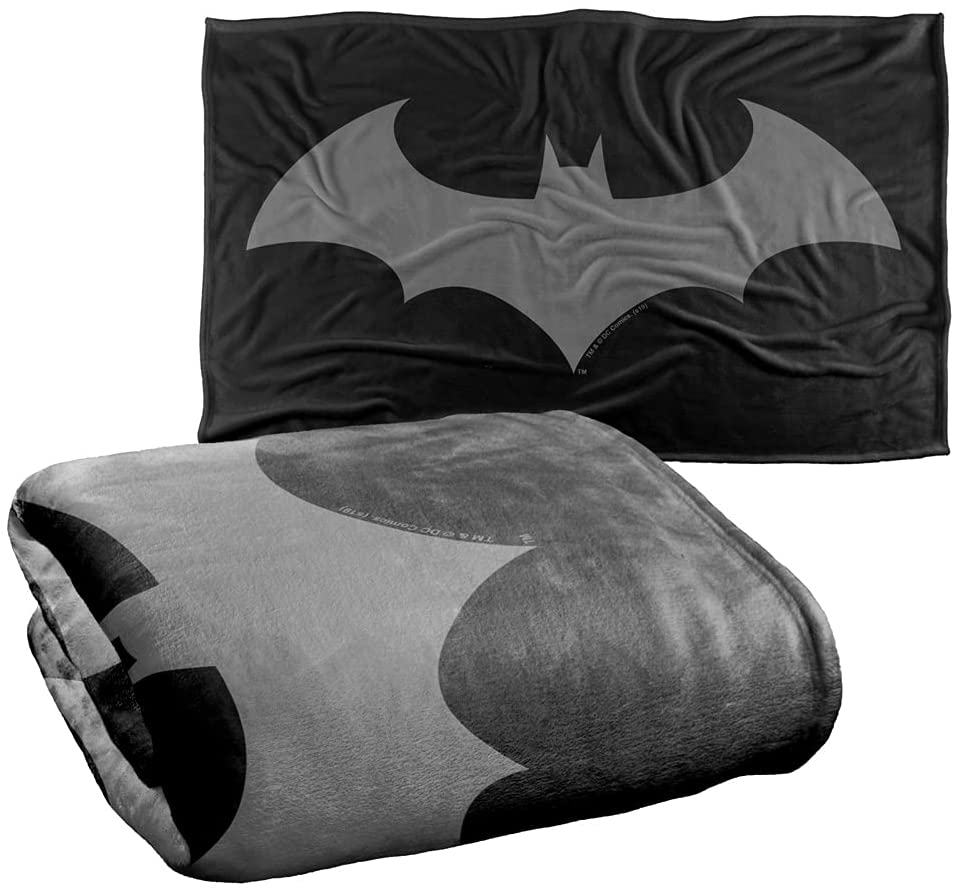 Okay, so it won't repel bullets, turn into a glider or make you disappear into the shadows — but this fleece blanket is unbelievably cozy! Featuring the Batman logo in all its soft and comfortable glory, it is sure to win the heart of anyone who is a fan of The Bat.
Batman Toaster
What better way to start the day than with a hearty breakfast? Have some fun with your morning meal by eating a couple of slices of toast that have the Batman logo on them. Not only will it fill your stomach, but it will also put you in a heroic mood!
Batman Dark Knight Socks
Add some superhero style to your sock drawer with these Batman Dark Knight Crew Socks. Featuring a knit 360 design of the Caped Crusader, these foot warmers make a great addition to any fan's wardrobe.
Batman Cookie Cutter Set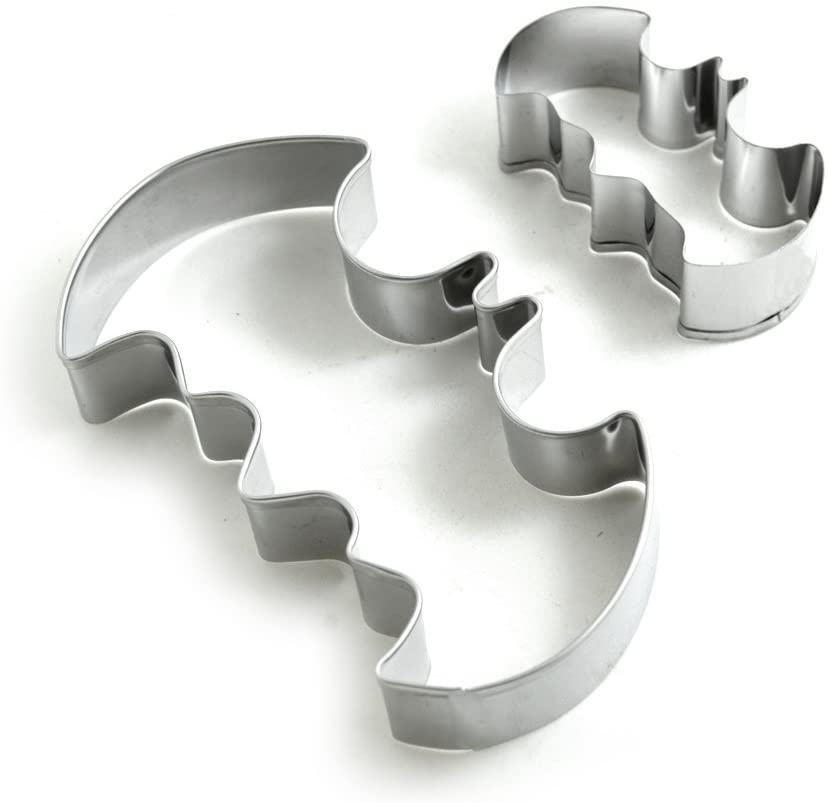 With this Batman Cookie Cutter Set, you know that justice will be served — along with some tasty treats! Even if you're a newbie, you're bound to feel like a baking superhero when a batch of Batman-shaped cookies comes out of the oven.
Batman Mug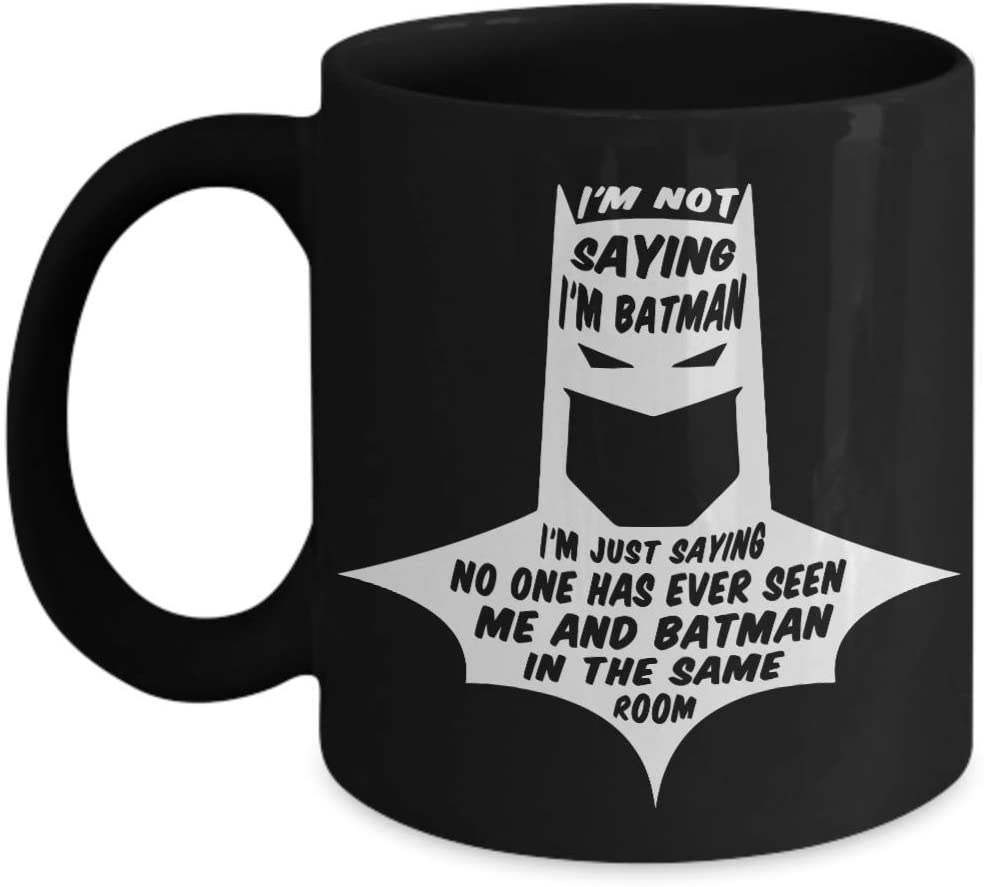 With the hilarious words "I'm not saying I'm Batman, I'm just saying nobody has ever seen me and Batman in a room together", this mug is perfect for any Batman fan that needs their daily caffeine fix.
Batman & Joker Pop Set
Whenever you spot Batman, the Joker isn't far behind. Help the Dark Knight stop his archvillain before he spreads terror to Gotham City! Funko Pops are popular collectibles amongst DC fans and affordable ones too! You can own this here set without a loan from Bruce Wayne.
Batman Greeting Card
Celebrate the birthday boy or girl with this Batman greeting card featuring an intricate pop of Gotham City, Batman, and the Bat-Signal. A gift in itself, it is sure to bring a smile to any Batman fan out there!
Gotham City Cocktails
Have you ever wondered what Bruce Wayne indulges in when he spends a night out on the town? Here are 70 unique food and drink recipes inspired by the heroes, villains, and locations of Gotham City for you to find out!
Batman Ice Cube Tray
What does Batman put in his drinks? Just ice. Get it, justice? Turn boring ice cubes into awesome Batman symbols with this neat little ice tray! A perfect housewarming gift for a Batman-obsessed friend or family member who's looking to complete their Batcave.
Batman Rubber Duck
Here's a fun comic book twist on the classic yellow rubber duckie. Inspired by your favorite Caped Crusader, this bath duck features a Batman outfit and the iconic logo across its chest. You know your tub will become a safer place from now on.
Batman Notebook
For a Batman fan who has unswervingly practical tastes, opt for this handsome hardcover notebook. Perfect for scribbling stuff, taking notes, writing to-do lists, and making doodles. It's a super useful gift that still feels unique. Also, the Dark Knight has rarely looked so menacing as he does in this cover!
Bat Leather Key Holder
Alfred, have you seen the Bat-keys? Alfred? Why does he always tidy my keys away?! Keep the keys to your Batmobile at the ready with this bat-shaped key holder. Crafted from robust leather, it is a perfect Batman gift idea that is both affordable and thoughtful.
Cosplay Batman Cowl
Is the guy in your life a little too invested in the Batman fantasy to the point where he actually thinks he is Batman (okay, not really, but he loves to pretend)? Why not surprise him with a wearable Batman cowl, so he can look and feel just like the Caped Crusader! It's the first step in making the best superhero costume ever.
Batman Pen
Na na na na na na na na na na na na na… BATMAN! Ditch those boring old pens now and get this super cool Batman pen. Taking notes will never be the same! Gift a pair to someone who is a DC fan or buy one for yourself.
Batman: Arkham City Escape
Something for a Batman fan who's also a board game lover. The Batman: Arkham City Escape board game pits Batman against all of his greatest enemies — from The Joker to Poison Ivy — as they try to escape Arkham City. For more board game shopping recommendations see our list of amazing gifts for board game lovers.
The Bat-Signal Replica
Any Batman lover would be thrilled to have their very own Bat-Signal, and this 5 inch, die-cast version of the famous device is as close to the real thing as you're going to find for your loved one. It also comes with a mini-book detailing the history of the Bat-Signal in the comics!
Batman: Year One
Many consider Batman: Year One one of the greatest Batman graphic novels of all time, right next to Batman: The Dark Knight Returns. Initially published in 1987, it focuses on Bruce Wayne as he begins his vigilantism as the Caped Crusader. A must-read for every Batman fan.
Batman Action Figure
Add the Caped Crusader action figure to your Batcave collection today! Equipped with a Bat Sickle, he's ready to stand vigilantly on your shelf to scan for any villains who might threaten you during your day.
Batman: The Complete Animated Series
Here's another fan favorite and one that a lot of us remember growing up. Batman: The Animated Series has maintained its status as one of the greatest animated shows of all time, revealing exciting new details and richness with each re-watch. A great gift for the animated Batman fan on your list.
Batman Laptop Sticker
It's Batman! Guarding your precious electronics from the dread of night. Whether you're looking to add some flare to your laptop or simply hide an unsightly scratch, a Batman laptop sticker is a cool and inexpensive way to give your device an upgrade.
Batman: Arkham City
Recognized as the best Batman video game in history, Batman: Arkham City revolves around Batman's imprisonment in Arkham City. Trapped inside the facility, the Dark Knight is forced to fight the most powerful criminals in Gotham. A great Batman gift for a comic fan who also happens to be a video game geek.
Batman 2-in-1 Transforming Vehicle
Keep the streets of Gotham City safe with this deluxe Batmobile and Batboat 2-in-1 transforming vehicle. A perfect Batman gift for kids, it features sleek detailing, bringing Batman's iconic car to life.
The Ultimate Batman Training Manual
So you want to be Batman? Learn how to throw a Batarang, execute a backflip, survive a poison gas attack, and much more with The Ultimate Batman Training Manual. A great Batman gift for any aspiring crimefighter out there.
Bat Necklace
Holy bling, Batman! For the Batgirl in your life that has everything, they're sure to love this Batman pendant necklace. Cute birthday, Christmas, Valentine's, or anniversary gift for your sweetheart, this necklace is just the thing any DC Comics fan will love.
Over to You!
Batman undoubtedly is one of the most famous and loved characters of the DC comics book world, and dedicated fans don't mind spending a little extra money on the coolest gifts inspired by the Dark Knight. We hope our Batman gift ideas will help you make your loved one feel special.
Are you looking to deck out your home with your favorite comic characters? Whether you pledge allegiance to DC or Marvel Comics, be sure to check Displate's officially licensed selection of comic book posters!
Can you think of any Batman gift ideas we've missed? Let us know in the comments below.