Ah, the Renaissance! (Took me a while to learn how to spell it.) A rebirth of the classics, and a time when art was considered more than just a craft, this is the period when some of the most famous Renaissance artists created their most awe-inspiring works. From Donatello's lifelike sculptures and da Vinci's enigmatic Mona Lisa, to Botticelli's willowy Venuses and Michelangelo's ceiling, this glorious era produced a number of astounding artworks that we all love and admire – but how much do we know about the masters who conceived them?
For those of you who wonder who the greatest Renaissance artists are, here's our list of the top 10 artistic giants of that time presented in the order of their birth, along with some fascinating facts about their masterpieces. So, if you're curious to know who posed for the birth of Venus, whether Jan van Eyck invented oil painting, and what Raphael is most known for, read on!
#1 Donatello (c. 1386-1466)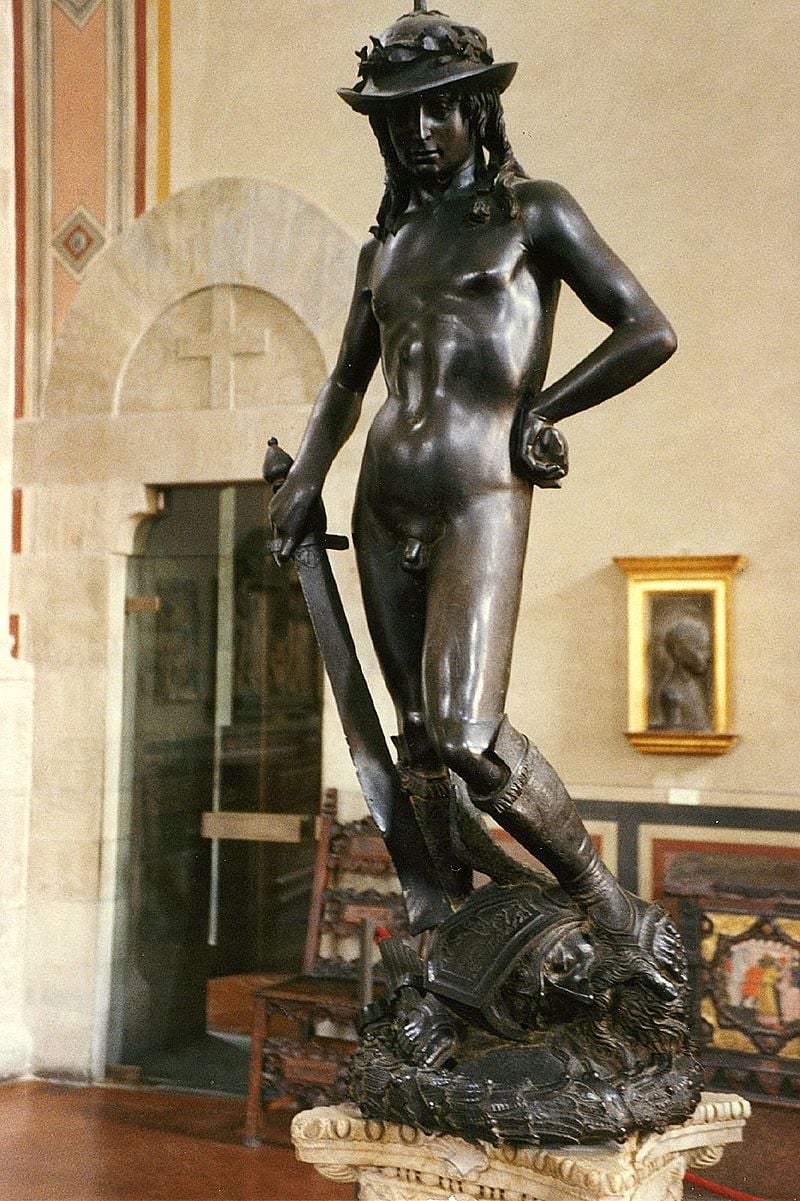 Donato di Niccolò di Betto Bardi, known as Donatello, is a famous early Renaissance Italian artist and a master sculptor, whose work exercised a lasting influence upon the painters of the age. He made a name for himself by creating realistic pieces of art that perfectly captured the human form.
Fun fact: A bronze masterpiece and a famous example of Early Italian Renaissance art, Donatello's David also happens to be the first free-standing nude sculpture created since antiquity!
#2 Jan van Eyck (c. 1390-1441)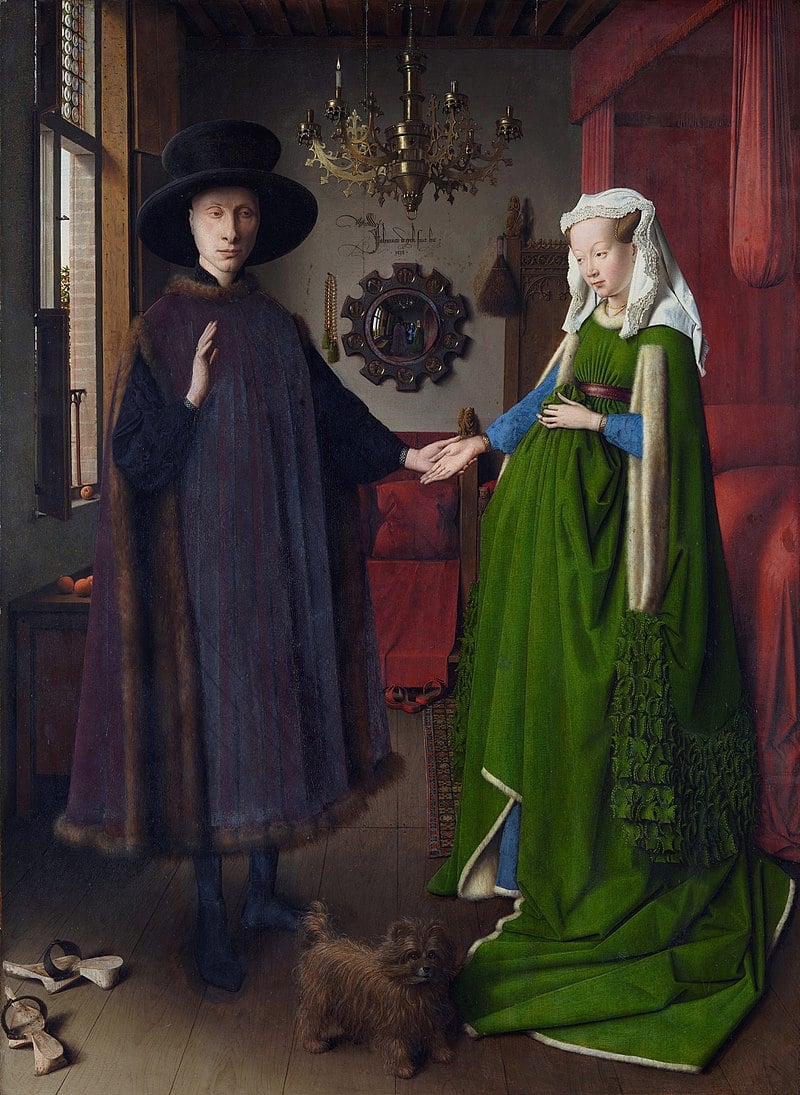 Jan van Eyck is a Netherlandish painter often regarded as the first master of oil painting (sometimes mistakenly credited with inventing the technique). He is best known for his portraits and religious compositions, including the Ghent Altarpiece, otherwise known as The Adoration of the Mystic Lamb, and the Arnolfini Wedding Portrait.
Fun fact: Unlike medieval artists who largely remained anonymous, van Eyck was one of the first painters to sign his works with his name, "JOHANNES DE EYCK". His signature was often followed by his personal motto, "Als ich kan" (As well as I can), usually written in Greek characters.
#3 Sandro Botticelli (1445-1510)
Born Alessandro di Mariano di Vanni Filipepi, Botticelli is sometimes described as the greatest humanist painter of the Early Renaissance. Throughout his long career, he was commissioned to paint many different subjects, including portraits and Biblical scenes, but today he is celebrated mainly for his mythological compositions The Birth of Venus and Primavera.
Fun fact: The woman portrayed in the Birth of Venus was allegedly Simonetta Cattaneo, a great beauty and the wife of Marco Vespucci. It has been speculated that Botticelli was hopelessly in love with her. Whether that was true we don't know — but we do know that he never married, and apparently expressed a strong dislike of the idea of marriage.
#4 Leonardo da Vinci (1452-1519)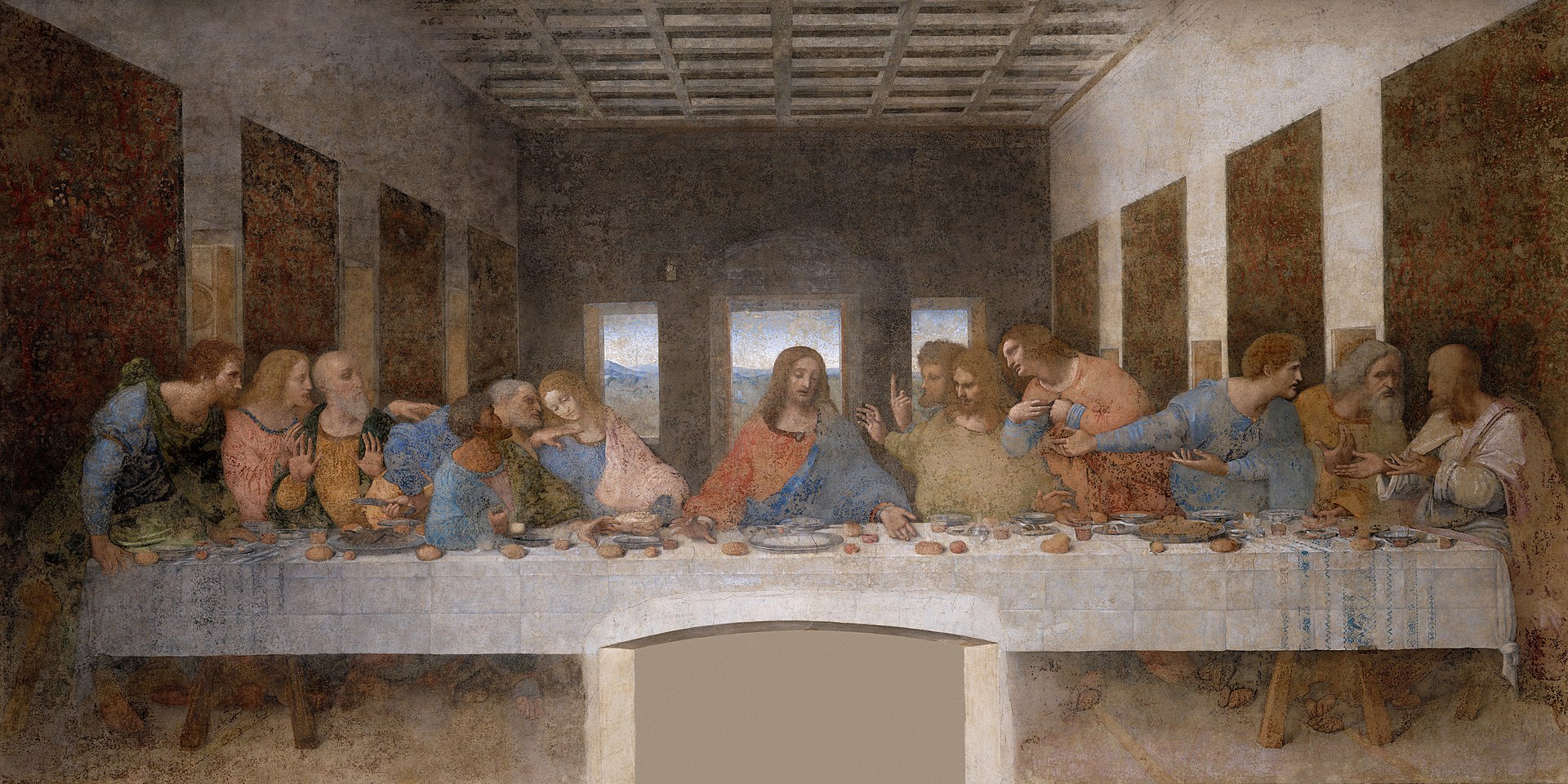 One of the most famous Renaissance artists and the quintessential Renaissance man, Leonardo da Vinci is considered by some to be mankind's greatest genius. Apart from The Last Supper and The Vitruvian Man, his masterpieces include the Mona Lisa, perhaps the most celebrated painting in the history of art which has inspired countless reproductions, interpretations and conspiracy theories.
Fun fact: The current version of The Last Supper barely resembles what da Vinci completed in 1498. Over the past five hundred years, the painting's condition has been seriously compromised by its unfortunate location, tumultuous history as well as the materials and techniques used in its creation. As a result, only about 20% of its surface remains original Leonardo work, whilst 20% has been lost, and 60% is the work of generations of restorers.
#5 Albrecht Dürer (1471-1528)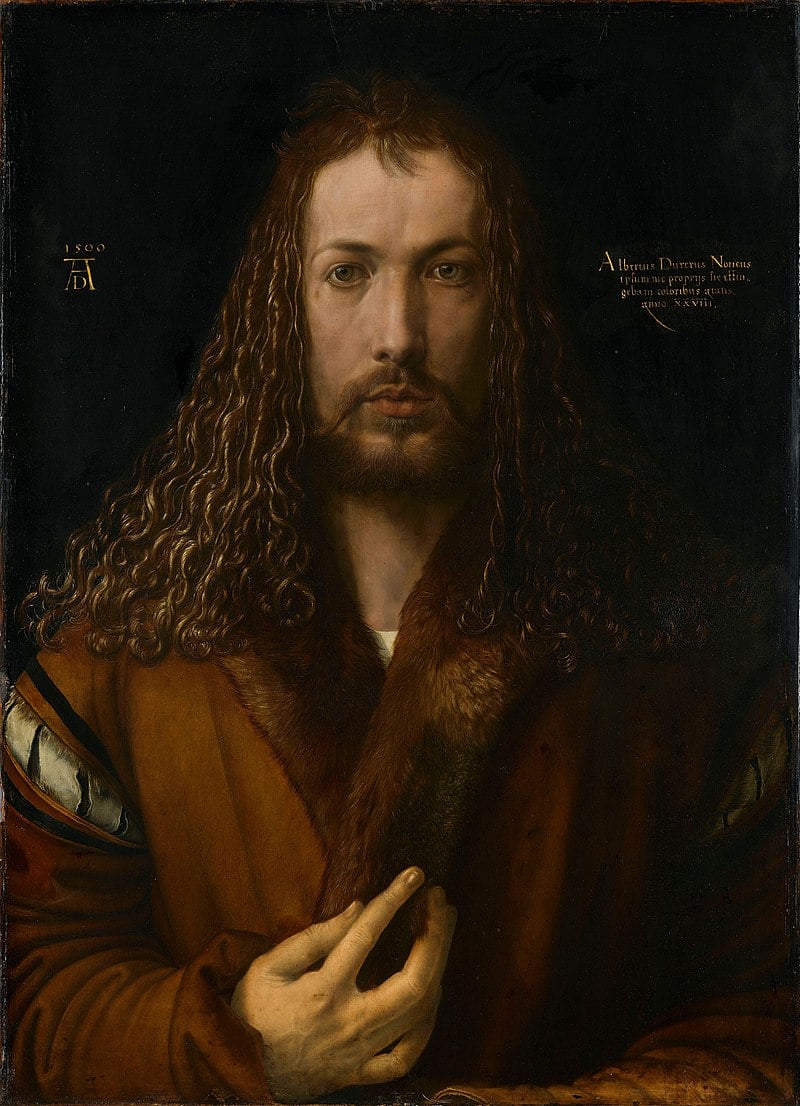 Albrecht Dürer was an accomplished German painter and engraver and one of the leading figures of the Northern Renaissance. The most famous artwork by Dürer and one of the greatest masterpieces of the Renaissance period is his Self-Portrait at the Age of Twenty Eight reminiscent of many earlier representations of Christ.
Fun fact: Although he did not sign his works with his full name, Dürer did use a monogram consisting of a small D nestled between the legs of a larger A. This distinctive mark took on so much value that it was notoriously forged by painters copying his work. Dürer even took one of these forgers to court, prompting the first known copyright action in art history.
#6 Michelangelo (1475-1564)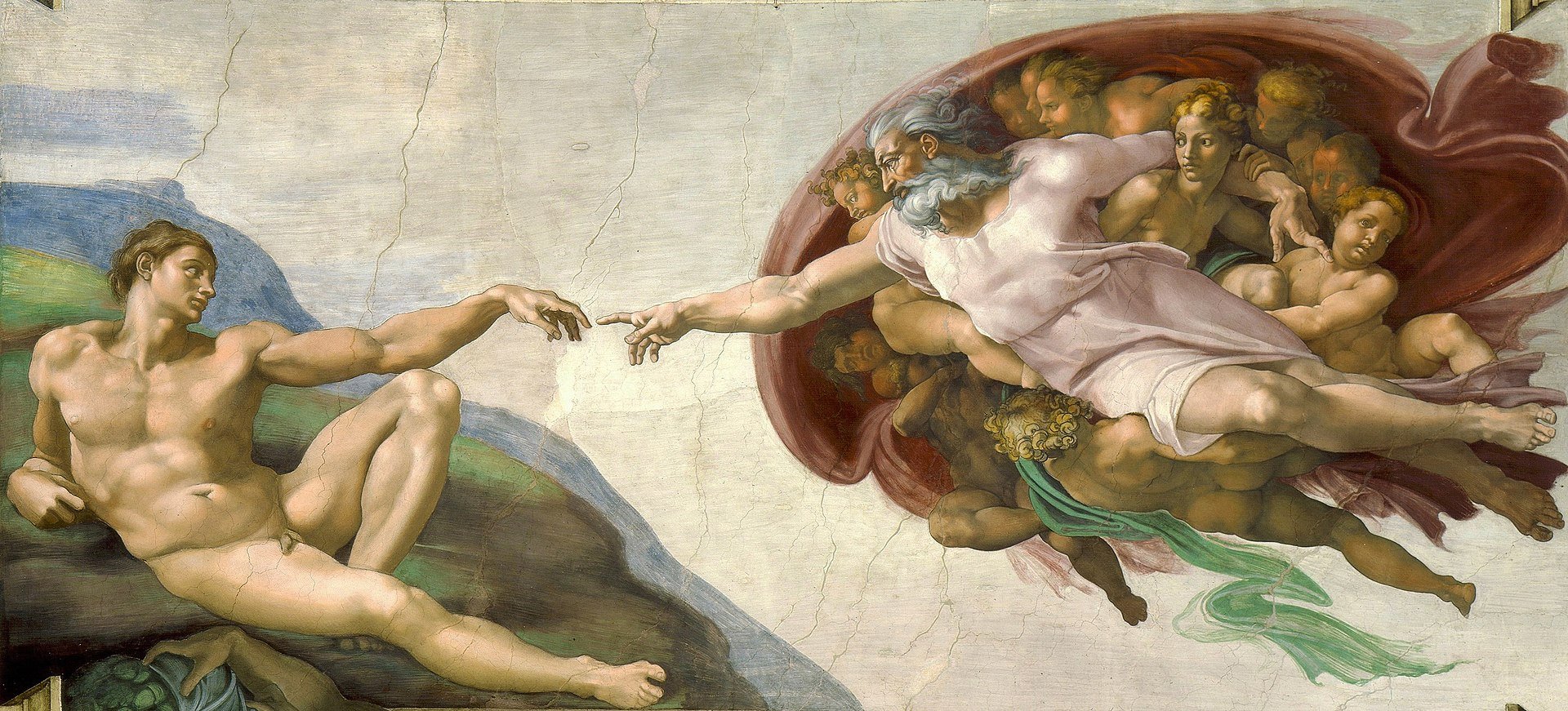 Michelangelo is undoubtedly one of the world's greatest talents who requires little introduction. Nicknamed Il Divino ("The Divine") by his contemporaries, he was considered the greatest living artist in his lifetime. His depiction of The Creation of Adam, in which the hands of God and Adam meet​, is one of the most famous Renaissance paintings and the most iconic images ever created.
Fun fact: In 1972, Michelangelo's Pietà was severely damaged in a notorious hammer attack by a mentally unstable tourist. The attack broke off Madonna's nose and forearm as well as part of her eyelid and veil. It took 10 months of restoration before the Pietà was finally put on display again — this time behind a layer of bulletproof glass.
#7 Raphael (1483-1520)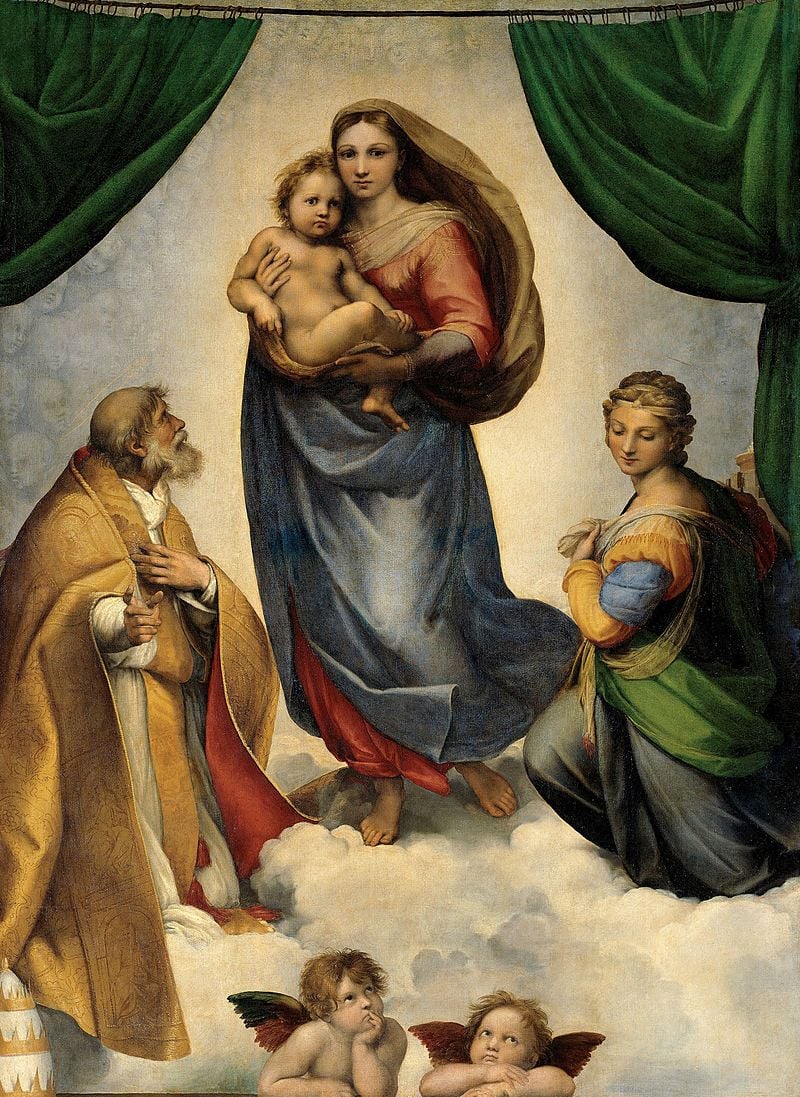 Our list of the most famous Renaissance artists would be incomplete without Raphael. Born Raffaello Sanzio, he was an Italian painter and architect of the High Renaissance best known for his Madonnas and large figure compositions in the Vatican, including The School of Athens with Aristotle and Plato engrossed in conversation at the center of the picture.
Fun fact: Two winged cherubs beneath the depiction of Virgin Mary in the Sistine Madonna are perhaps the most famous cherubs ever painted. In fact, their popularity is so great that they have been reproduced on everything from paper table napkins to umbrellas.
#8 Titian (c. 1488-1576)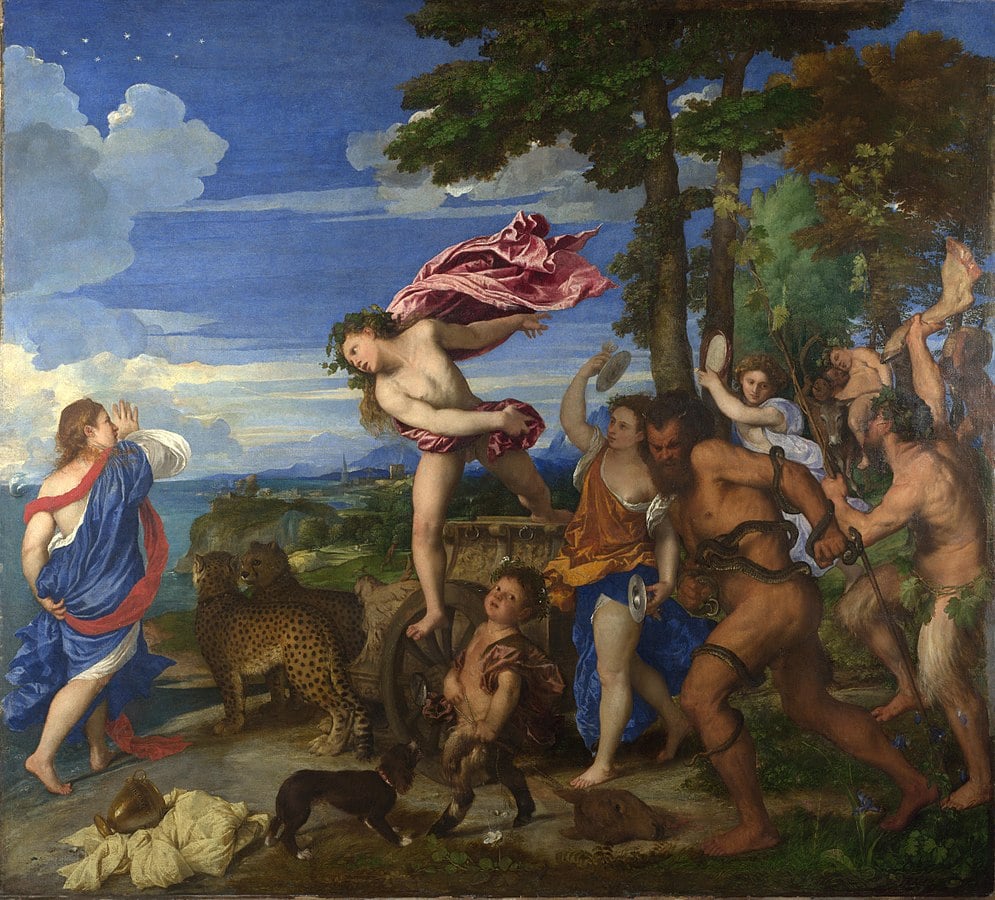 A true master of Renaissance art and an exceptionally gifted portraitist, Titian was recognized during his lifetime as the most talented painter in Venice. During a career spanning 70 years, he created numerous portraits, landscapes, mythological scenes and devotional pictures, inspiring generations of artists right up to the present day.
Fun fact: With age, Titian became more and more self-critical. A consummate perfectionist, he would keep some paintings in his studio for as long as ten years — constantly improving them, making endless changes and additions.
#9 Tintoretto (1518-1594)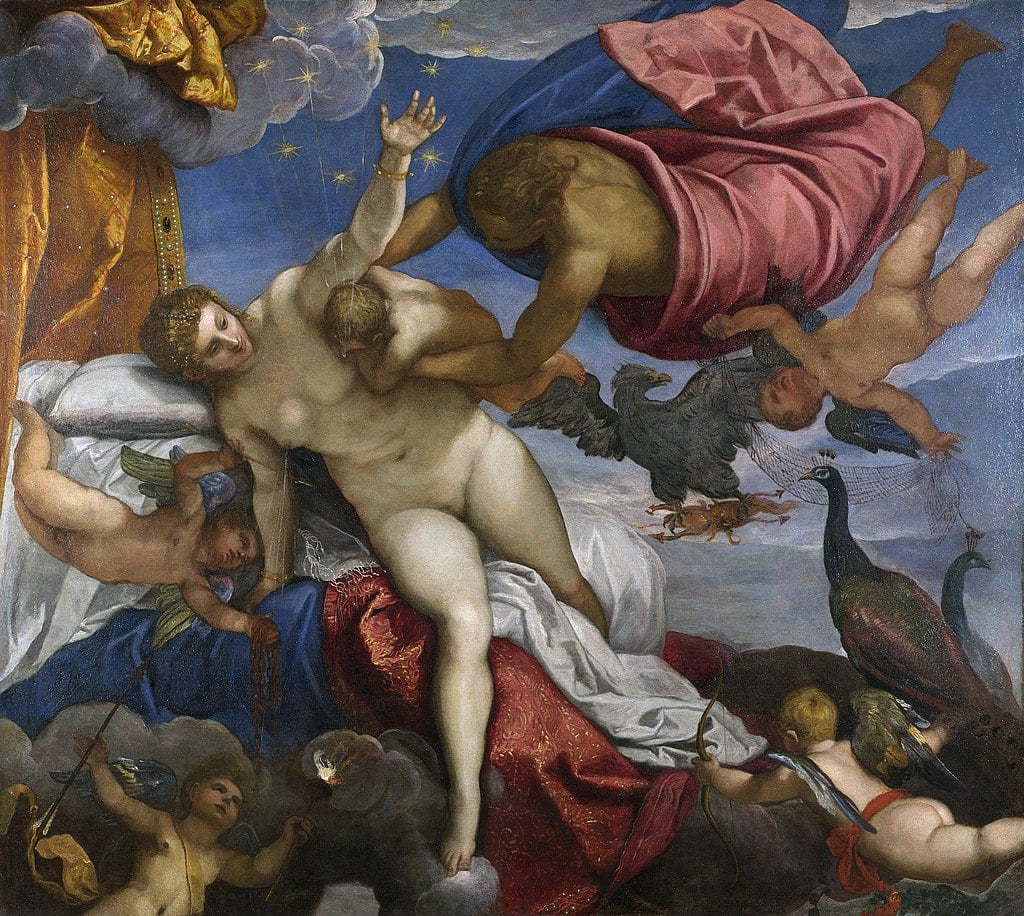 Jacopo Robusti, known as Tintoretto, was a great Italian Mannerist painter of the Venetian school and one of the most prominent artists of the High Renaissance. He was nicknamed Il Furioso ("The Furious") for his energy and dramatic use of perspective and light. His byname Tintoretto literally means "little dyer", or "dyer's boy", a reference to his father's occupation.
Fun fact: In the original version of the painting of The Origin of the Milky Way, the milk spilled from Juno's breast flowed upwards to create the stars and down to be transformed into lilies, but the lower part of the painting, which would have represented this, has been lost.
#10 Caravaggio (1571-1610)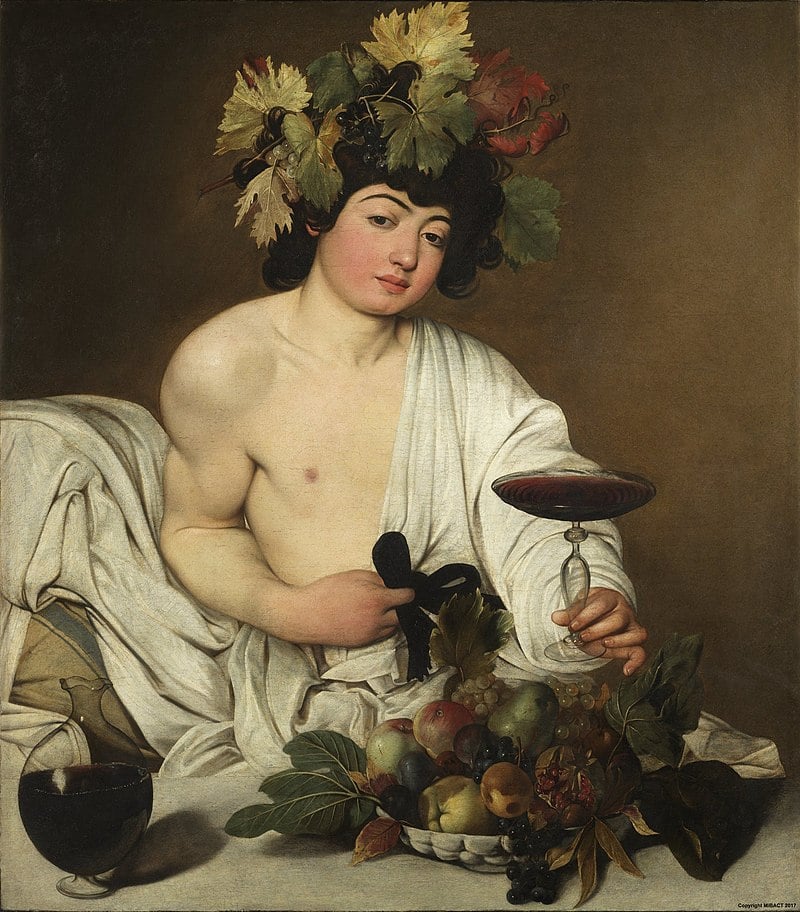 Though technically not a Renaissance artist, Caravaggio was a visionary whose work is recognized as a bridge between the Mannerism of the High Renaissance and the lavish style of the Baroque era. He profoundly influenced painters such as Peter Paul Rubens, Jusepe de Ribera, Gian Lorenzo Bernini, and Rembrandt.
Fun fact: The fact that Bacchus is offering the glass of wine with his left hand has led to the speculation that Caravaggio made use of a mirror while painting his artwork. Moreover, upon restoration of the painting, a tiny reflection of a man, believed to be Caravaggio himself, was discovered on the wine carafe!
Over to You!
The Renaissance provided more groundbreaking artworks than any other period of history. While you may not have time to properly appreciate the vast array of accomplishments associated with this revolutionary period, you can begin by familiarizing yourself with some of the artistic superstars of the time.
If you enjoy art and the finer things in life, then you'll probably love having some art posters from Displate in your home!
Are there any other famous Renaissance artists you think we should include on our list? Let us know in the comments!
If you made it this far, you might also enjoy other articles from our series: