Modern artists and their unlikely creations have long puzzled, stirred controversy, and stretched our definition of what art should be. Who wants to look at a urinal placed on a plinth in a gallery? And what's with the fur-lined teacup posing as art?
Admittedly, modern art was a major diversion from centuries-old craft techniques of the past. With the advent of photography, artists had to move beyond just portraying reality and began experimenting with color, form, shape, abstraction, different mediums, and different techniques, paving the way for the contemporary art of today.
If you're curious to know who the most famous modern artists are, here are 13 household names you cannot afford to ignore.
Is Modern Art the Same as Contemporary Art?
But before we jump to our list of top 13 modern artists, let's briefly explain what modern art is and how it's different from contemporary art. Despite the confusion in the popular press and online media outlets, the two terms are not interchangeable. (Yes, the art world has its own separate definitions for both contemporary and modern times.)
Modern art is defined as artworks created sometime between the 1860s (some say the 1880s) and the late 1960s. It is called modern because it challenged the traditions and techniques that came before it. It ran through a whole slew of "isms," including Impressionism, Cubism, Surrealism, and Abstract Expressionism. Van Gogh's Sunflowers, Picasso's Les Demoiselles d'Avignon, and Warhol's Campbell's Soup Cans are all examples of well-known modern artworks.
Contemporary art is frequently classified as having started after modern art, sometime between 1960 to 1970. It is defined as the art of our lifetime or the "art of now" and is created by artists who are still living. Contemporary art shifts the focus away from aesthetic beauty to the underlying concept of the work. With movements such as Minimalism, Conceptual Art, Postmodernism, Feminism, and Performance Art, it is often an experiment in pushing boundaries and asking questions about what art is and can be.
OK, enough of the art history lesson, and back to the topic at hand!
13 Famous Modern Artists Everyone Should Know
#1 Claude Monet (1840-1926) – The Icon of Impressionism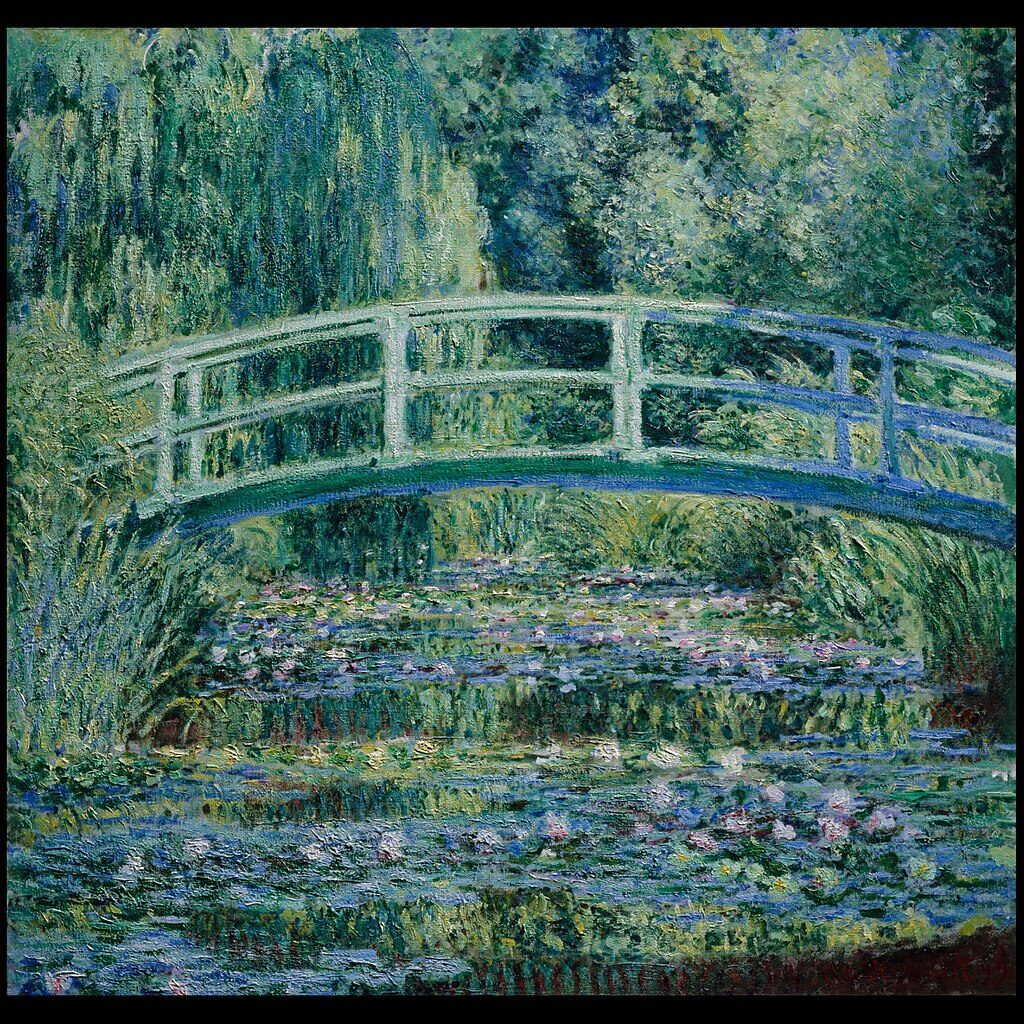 Claude Monet was a French painter dubbed the Father of Impressionism; an art movement considered the first avant-garde movement of the Modernist period. Best known for his nature and landscape paintings, in his later years, he spent most of his time painting his flower garden at his home in Giverny, with its Japanese footbridge and a pond full of lilies.
Artist trivia: As Monet's garden expanded, he took on six full-time gardeners to tend to it. Each morning, one of them would paddle a boat onto the pond, washing and dusting each lily pad. Once the lilies were clean, Monet proceeded to paint them, trying to capture the light reflecting off the water.
#2 Paul Cézanne (1839-1906) – "The father of us all"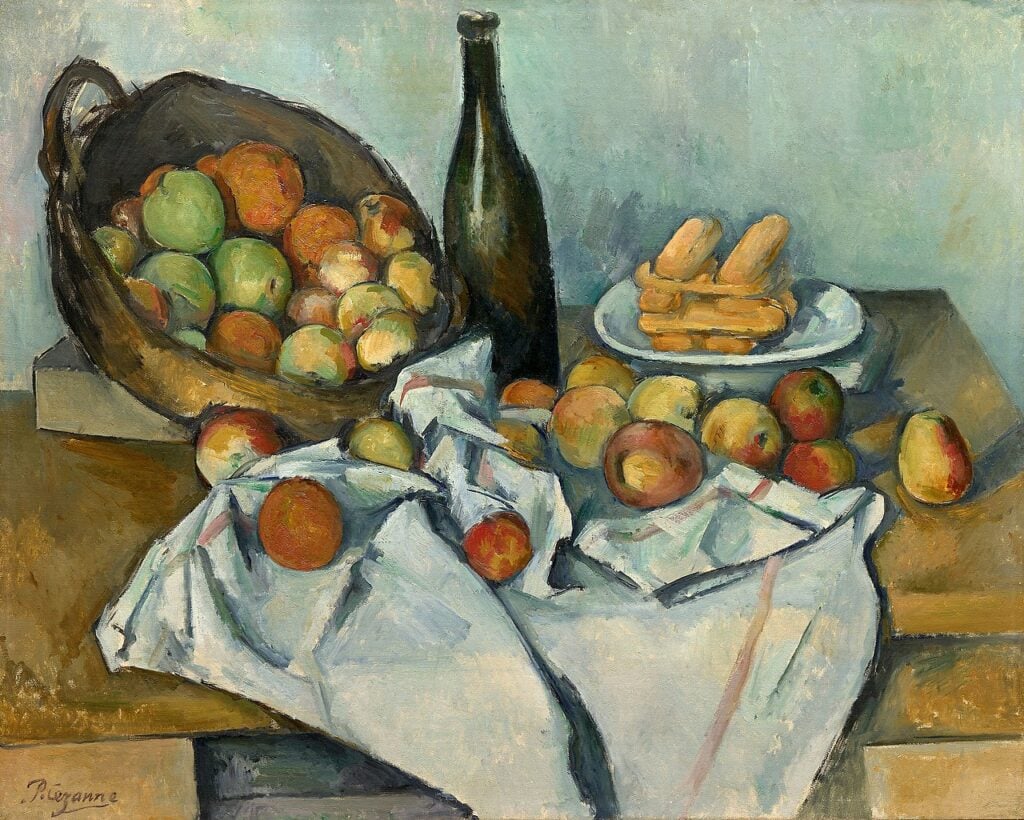 Acclaimed as the father of Post-Impressionism, Cézanne is also celebrated as the forefather of Fauvism and a precursor to Cubism. His contributions to the development of these groundbreaking art styles make Cézanne one of the key figures in the history of modern art. Suffice it to say, both Matisse and Picasso referred to him as "the father of us all".
Artist trivia: At school, Paul Cézanne became friends with Émile Zola, who was bullied and teased by his classmates. On one occasion, in defense of his friend, Cézanne got into a fight in the school courtyard. The following day, as a token of his gratitude, Emile brought him a basket full of apples, which later became a recurring theme in Cézanne's art.
#3 Vincent Van Gogh (1853-1890) – The Misunderstood Genius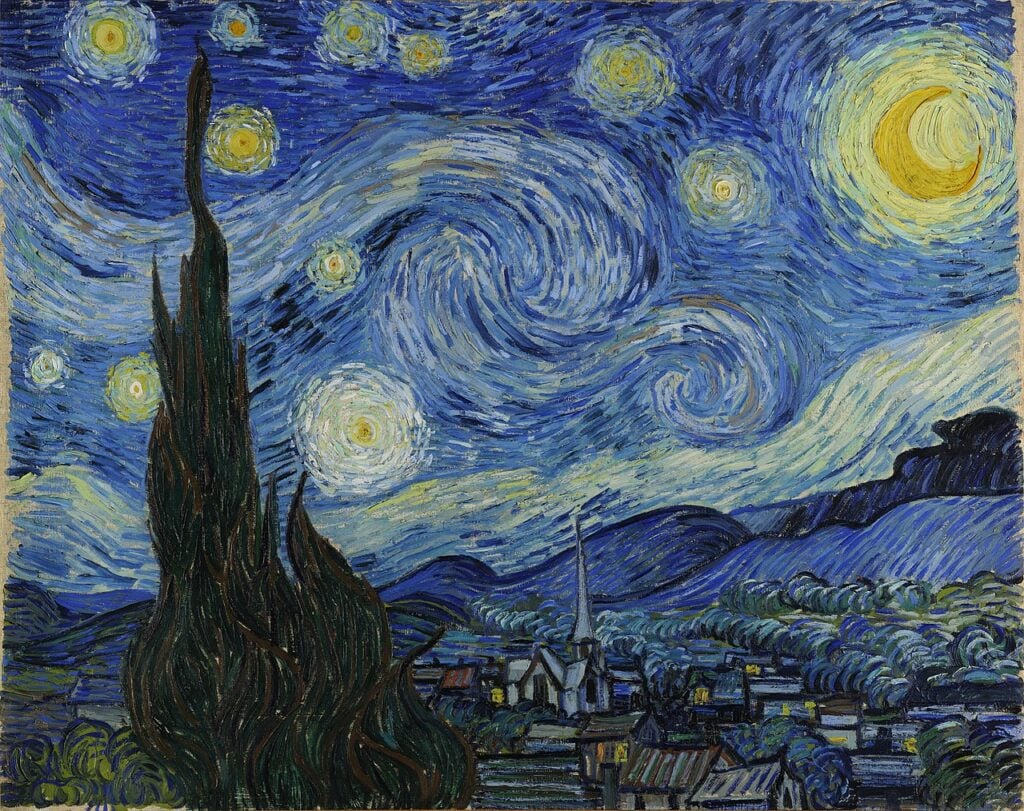 Van Gogh is a creative icon and one of the most famous modern artists of the 19th century. Unappreciated in his time, he only sold one painting in his lifetime: The Red Vineyard, which went for 400 francs in Belgium seven months before his death. In contrast, his most expensive painting sold posthumously was Portrait of Dr. Gachet, which took 148.6 million dollars in 1990.
Artist trivia: Starry Night, arguably van Gogh's most famous work, was painted in an asylum at Saint-Remy-de-Provence, France, where he voluntarily admitted himself to recover from his 1888 nervous breakdown, which resulted in the ear-cutting incident. The painting depicts the view from his bedroom window and has been part of the Metropolitan Museum of Art's permanent collection since 1941.
#4 Henri Matisse (1869-1954) – The Great Colorist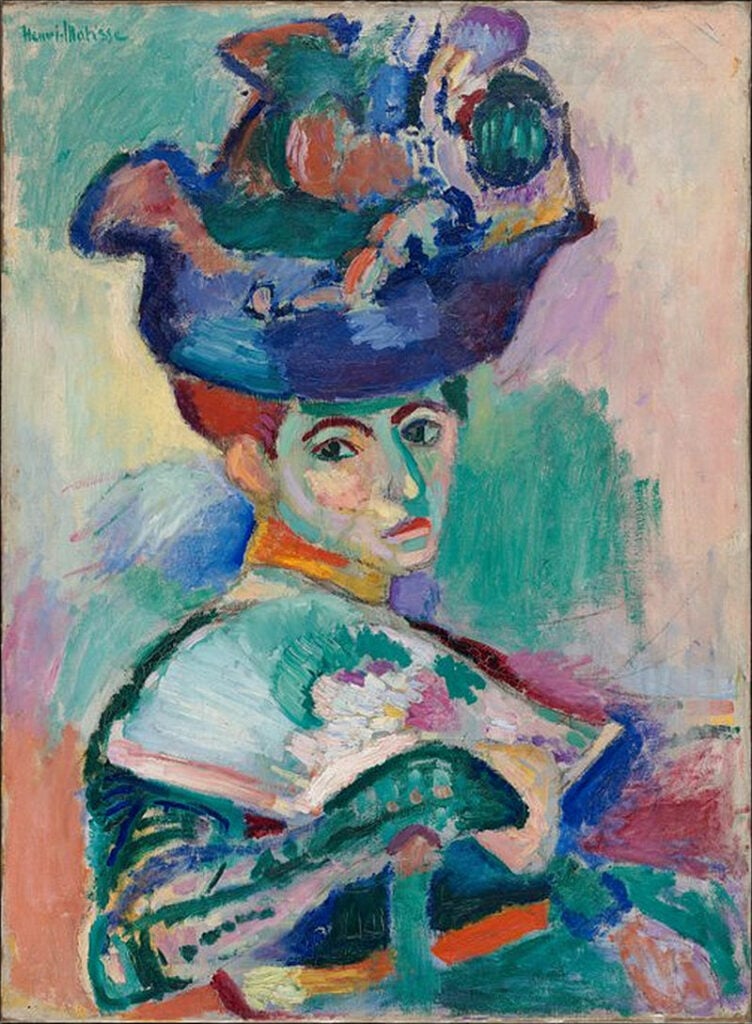 Widely regarded as the art world's first pure colorist, Matisse was a key figure in the Fauvist movement of the early 20th century. His stylistic innovations fundamentally changed the course of modern art and inspired several generations of younger painters. He formed an uneasy friendship with Picasso and was the only painter the Spaniard considered a rival and a master of line.
Artist trivia:
Matisse loved animals. He had three cats named Cousi, Minouche, and La Puce, which he fed brioche every morning. Besides his cats, Matisse kept pet doves purchased from vendors along the Seine. In his final days, Matisse gifted his precious birds to Pablo Picasso. In fact, it was one of his doves on which Picasso modeled his Dove of Peace, chosen as the emblem for the First International Peace Conference in Paris in 1949.
#5 Edvard Munch (1863-1944) – The Man Behind the Scream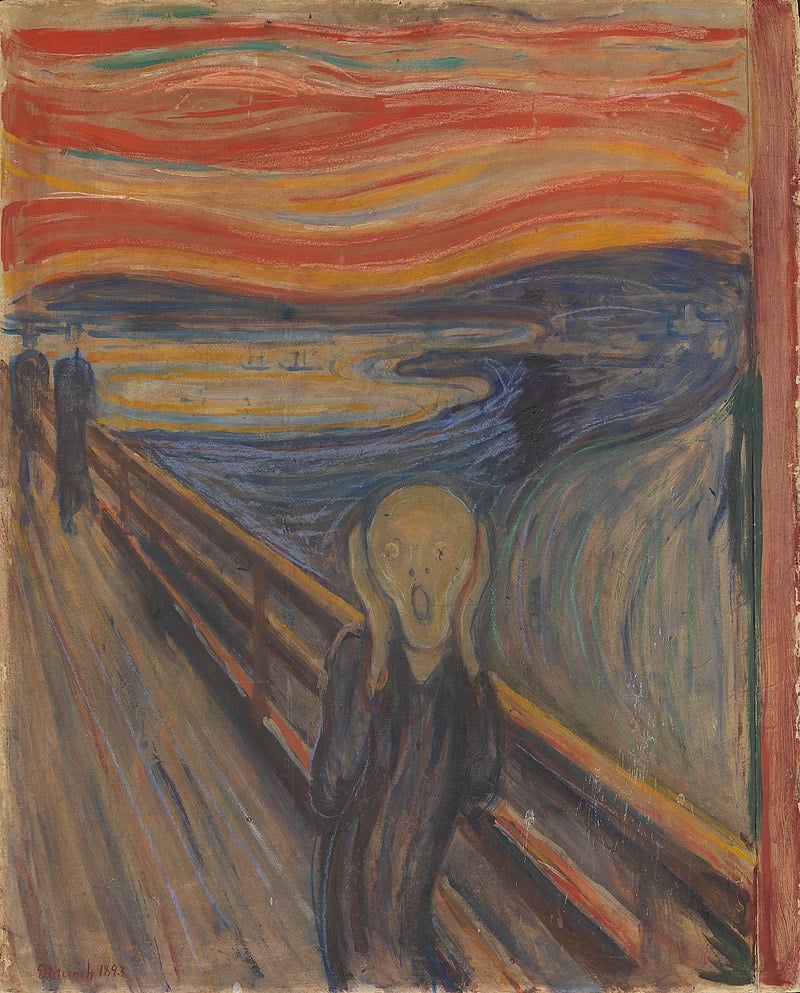 Munch was a Norwegian painter who bridged the major movements of 19th-century Symbolism and 20th-century Expressionism. Born amid poverty and disease, he was a sickly child who later in life suffered from alcoholism and bouts of mental illness. His 1893 Scream has become one of the most iconic images of art, with the agonized figure seen at the center symbolizing anxiety of the human condition.
Artist trivia: On January 22, 1892, Munch noted in his journal: "I was walking along the road with two friends—the sun went down—I felt a gust of melancholy—suddenly the sky turned a bloody red (…) and I felt a vast infinite scream [tear] through nature." The scene described in this entry is often cited as the probable inspiration for his most famous painting.
#6 Wassily Kandinsky (1866-1944) – The First Abstractionist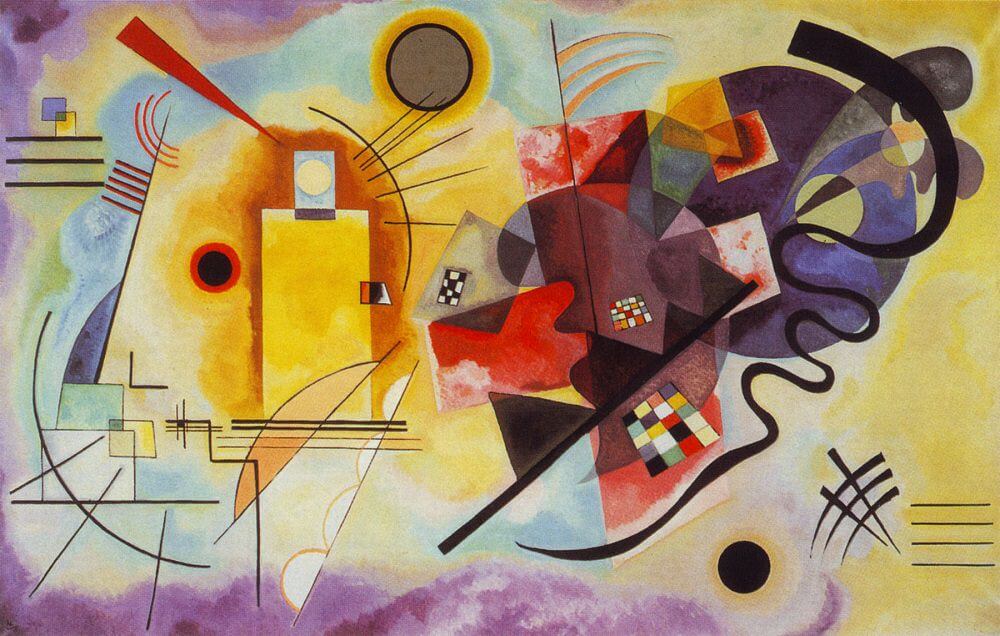 An influential Russian painter and art theorist, Kandinsky is credited with being the first artist to create a purely abstract work. It was a 1910 untitled watercolor, now in the Center Pompidou in Paris. He famously wrote: "Color is the keyboard, the eyes are the harmonies, the soul is the piano with many strings. The artist is the hand that plays, touching one key or another, to cause vibrations in the soul."
Artist trivia: While he was a Bauhaus professor, three of his first "Compositions" were seized by the Nazis and displayed in the now-infamous "Degenerate Art" exhibition in 1937. Forced to leave his teaching post, he spent his final years in Paris, knowing that significant portions of his life's work had been destroyed in Germany.
#7 Pablo Picasso (1881-1973) – The Father of Cubism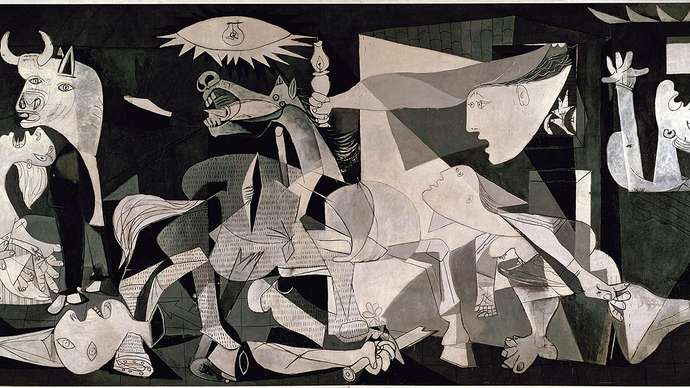 Pablo Picasso is undoubtedly one of the most influential figures in modern art. With a career spanning 79 years, his large and varied body of work is often divided into periods: early work, the Blue Period, the Rose Period, the African Period, Cubism, Neoclassicism, Surrealism, and later work. Marcel Duchamp told an interviewer in 1933 that "the modern artist must hate Picasso in order to make something new."
Artist trivia: Guernica, one of the most famous modern paintings, depicts the aftermath of a German air raid on a town in Spain during the Spanish Civil War. The legend says that when a Nazi officer saw the painting, he asked Picasso, "Was you who did it?" and the artist responded, "No, you did!"
#8 Marcel Duchamp (1887-1968) – The Dada Master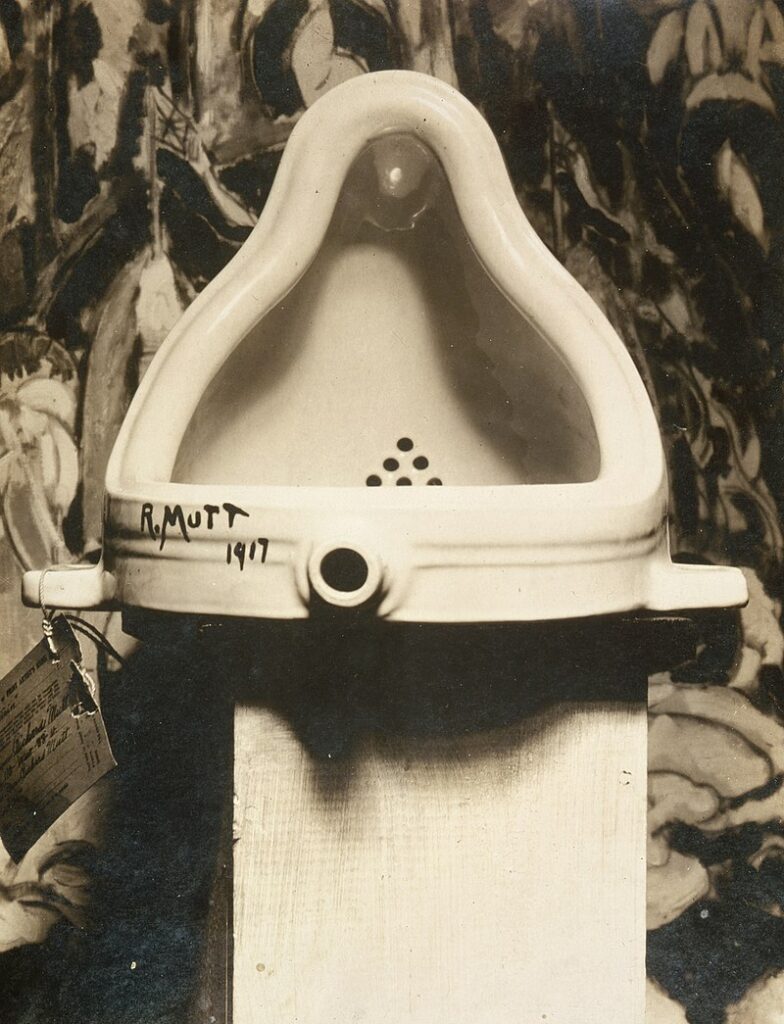 Best known for his readymades, mass-produced objects from typewriter covers to coat racks which he signed and declared art, Duchamp was associated with Cubism, Dada, and conceptual art. His prototypical piece and most notorious work, a porcelain urinal named "The Fountain," was voted the most influential artwork of the 20th century by a panel of 500 experts in 2004.
Artist trivia: Although a fearless experimenter and provocateur, Duchamp never took any drugs, steering clear of the Parisian opium dens at the turn of the 20th century. Later in his life, he was once slipped LSD without his knowledge. According to his wife, it was the only time she had to take off his shoes before he went to bed.
#9 Salvador Dalí (1904-1989) – The Creative Prankster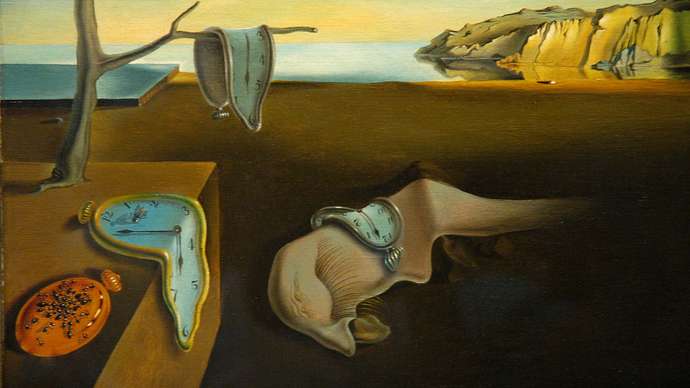 A pioneer of the surrealist movement, Salvador Dalí was an eccentric genius known for his wild art and pointy mustache. His paintings depicted a dream world in which commonplace objects are deformed, exaggerated, or juxtaposed in unexpected ways. Perhaps the most famous of those enigmatic images is The Persistence of Memory, in which limp melting watches rest in an eerily calm landscape.
Artist trivia: Yoko Ono allegedly offered Dalí 10.000 dollars for a strand of hair from his famous mustache. Suspecting that she might be a witch, the artist feared that she would cast a spell on him. However, he wasn't one to turn down a check, so he got creative and sent her a piece of dried grass instead.
#10 Frida Kahlo (1907-1954) – The Mother of Selfie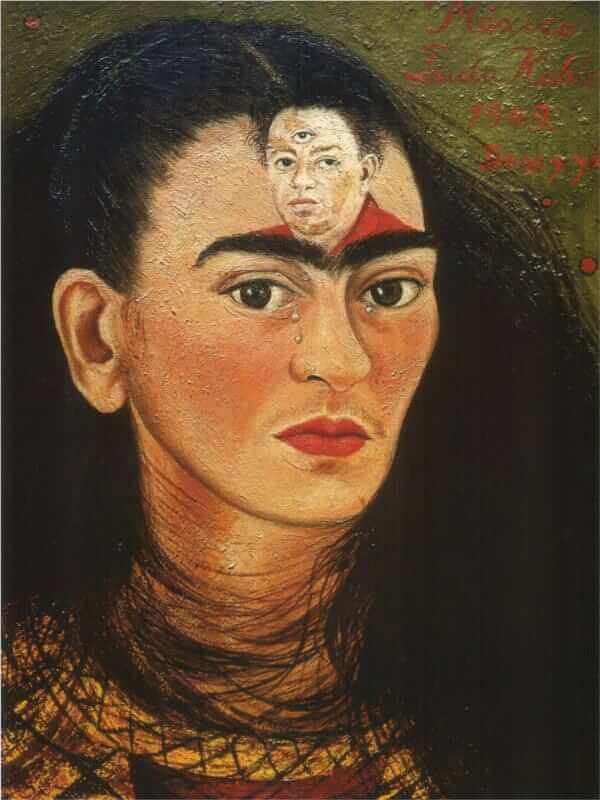 Frida Kahlo is undoubtedly one of the most famous modern artists and perhaps the most renowned female painter, best known for her self-portraits. She had a rocky marriage with the artist Diego Rivera, and she explored that tempestuous relationship in her art. While Kahlo was moderately successful during her lifetime, she rose to superstar status in both the art world and popular culture after her death.
Artist trivia: With a staggering sale price of USD 34.9 million, Frida Kahlo's sorrowful self-portrait Diego and I is the most valuable Latin American artwork ever publicly sold. The painting was created amid rumors that Rivera would soon abandon her for a Hollywood starlet and exemplifies Kahlo's ability to channel the pain of her turbulent marriage into her work.
#11 Francis Bacon (1909 – 1992) – The Artist of the Macabre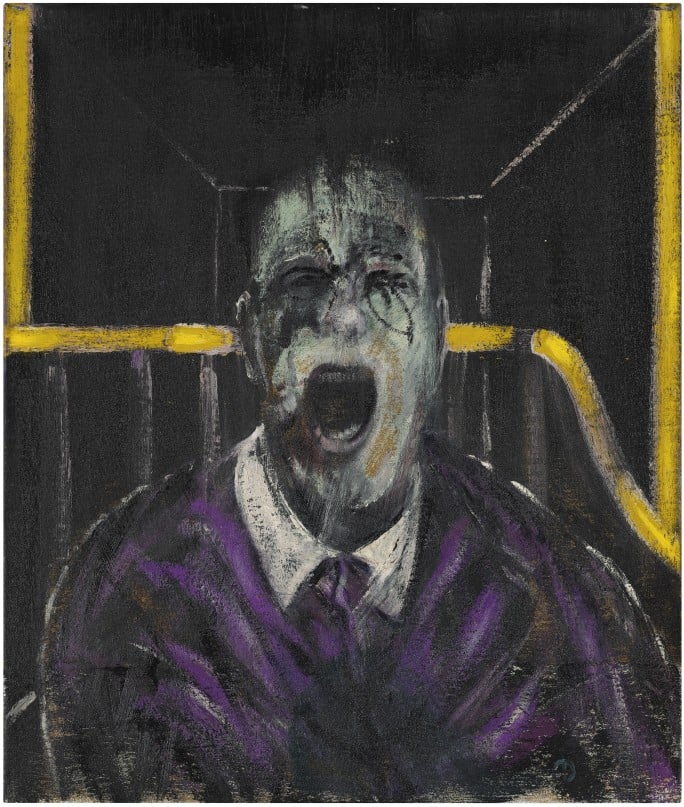 Largely self-taught as an artist, Francis Bacon is renowned as one of the most important painters of the 20th century. He rejected the abstract art movement in favor of a distinctive and disturbing realism. He is best known for his harrowing, raw images, often interpreted as traumatic expressions of the post-war British psyche.
Artist trivia: Growing up, Bacon had a strenuous relationship with his parents – especially his father, who struggled with his son's emerging homosexuality. When he was 17, Bacon's father threw him out of the family home for wearing his mother's clothes. While Bacon did not attempt to change his ways or make himself more amenable to his father, he was permanently scarred by his rejection.
#12 Jackson Pollock (1912-1956) – Jack the Dripper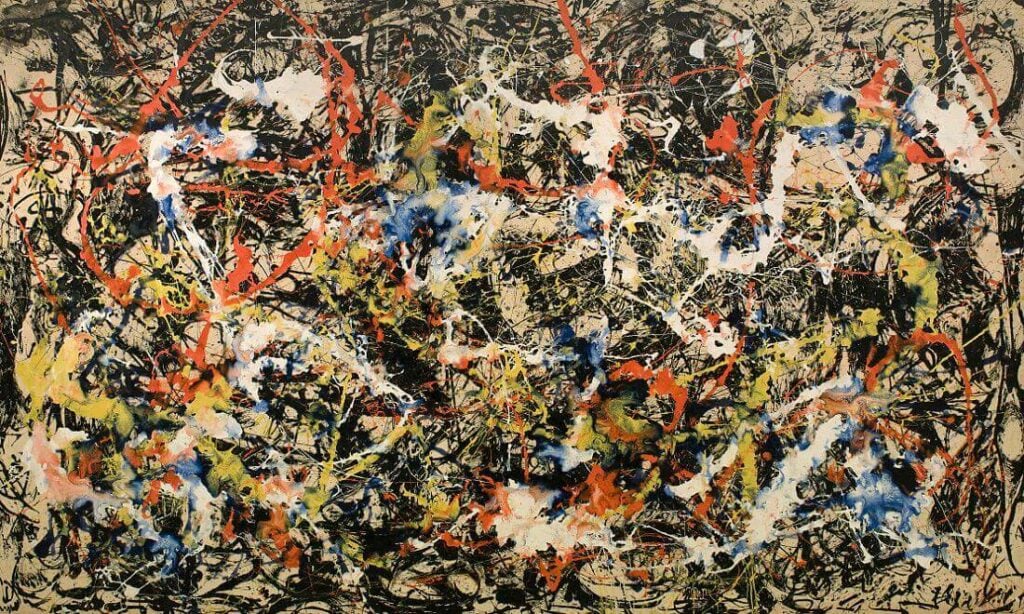 A famous 20th-century American artist, Jackson Pollock was the leading force behind the abstract expressionist movement in the art world and one of the pivotal artists in the transition between modern and contemporary art. Pollock's name has become synonymous with the large-scale abstract paintings that he famously created on the floor of his studio by pouring and dripping paint onto the canvas.
Artist trivia: Jackson Pollock was famously unstable, having struggled all his life with depression and alcoholism. He overcame his addiction for a two-year period, which resulted in an astonishing burst of productivity before he relapsed. Pollock's life ended at the age of 44 when he crashed his car into a tree just one mile away from his home while driving under the influence.
#13 Andy Warhol (1928-1987) – The Pope of Pop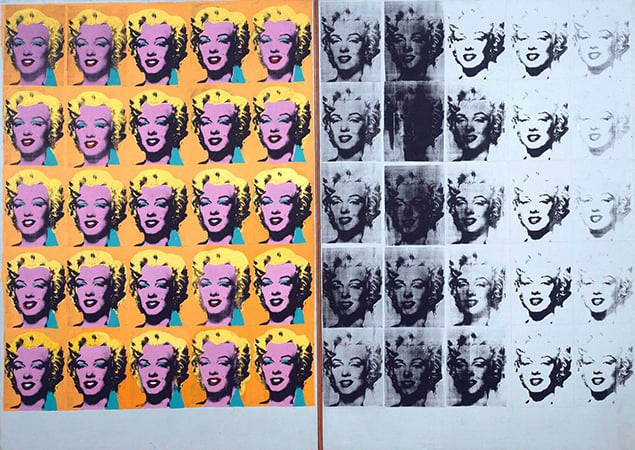 A precursor of the Pop Art movement of the 1960s, Andy Warhol earned a lasting reputation as a cultural icon. According to the art movement he invented, elements and symbols of popular culture and mass consumption could be on par with fine arts, as evidenced in Warhol's Marilyn, which became the emblem of pop art. He is famous for his bright, colorful paintings and prints of subjects ranging from celebrities to everyday products such as soup cans.
Artist trivia: Andy Warhol was born Andrew Warhola, the youngest son of Andrew and Julia née Zavacká, immigrants to the USA from Miková, a village near the present-day Slovakian-Polish border. Andrew Warhola Jr became known as Andy Warhol after one of his early illustrations in Glamour Magazine was mistakenly credited to one Andy Warhol, a name which he decided to use from then on.
Over to You!
Our overview contains some of the most famous modern artists who exerted an enormous influence on the course of modern art. From Claude Monet and his dreamy landscapes to Frida Kahlo and her raw self-portraits, modern masters and their artworks still drive crowds to museums, incite heated debates, and set splashy auction records.
Got blank, boring walls? We've got you covered! Check out our amazing choice of high-quality art posters! Hang your favorite masterpiece on that empty wall and bring more art into your life!
Are there any other famous modern artists you think we should include on our list? Let us know in the comments!
If you made it this far, you might also enjoy other articles from our series: