Female artists have long been overshadowed by their male colleagues, with many unknown or forgotten to history. Although some of them have enjoyed a resurgence of attention in recent decades, most of their names remain little-known today.
In an effort to change that, we shine some spotlight on 10 great female artists overlooked by history and highlight their contributions to the world of art.
#1 Caterina van Hemessen (1528–1588) – The Unknown Pioneer
One of the earliest identifiable women painters, Caterina van Hemessen was a Flemish Renaissance painter best known for her female portraits and religious compositions. She was most likely apprenticed by her father, a prominent Mannerist painter, Jan Sanders van Hemessen. Later in life, she became a master in the Guild of St. Luke, where she taught her own students.
Artist trivia: Van Hemessen is often credited with creating the first self-portrait of an artist depicted seated at an easel. This groundbreaking canvas shows her in the early stages of painting a portrait and is now part of the collection of the Kunstmuseum Basel.
#2 Artemisia Gentileschi (1593-1653) – The Baroque Master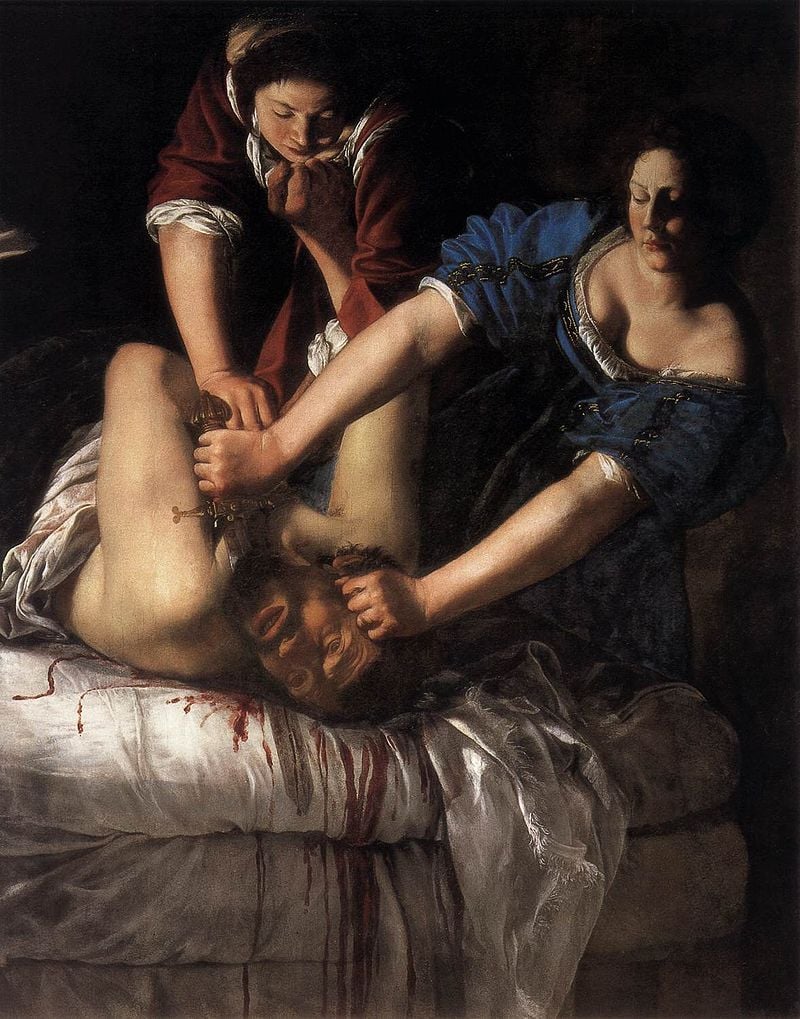 In an era when women had few opportunities to become professional artists, Artemisia Gentileschi managed to establish herself as a successful painter and was the first female to become a member of the Accademia di Arte del Disegno in Florence. Distinguished by dramatic subjects, vivid colors, and contrasting lights and darks, her works have recently enjoyed a deserved rebirth of interest and admiration.
Artist trivia: Late in her teens, Gentileschi was raped by her father's friend and a fellow painter Agostino Tassi. Unsurprisingly, as was often the case at the time, her reputation was called into question. However, young Artemisia stuck to her account even after she was tortured during her testimony. After the trial, Tassi was convicted but never served his sentence.
#3 Louise Elisabeth Vigée Le Brun (1755-1842) – The Royal Portraitist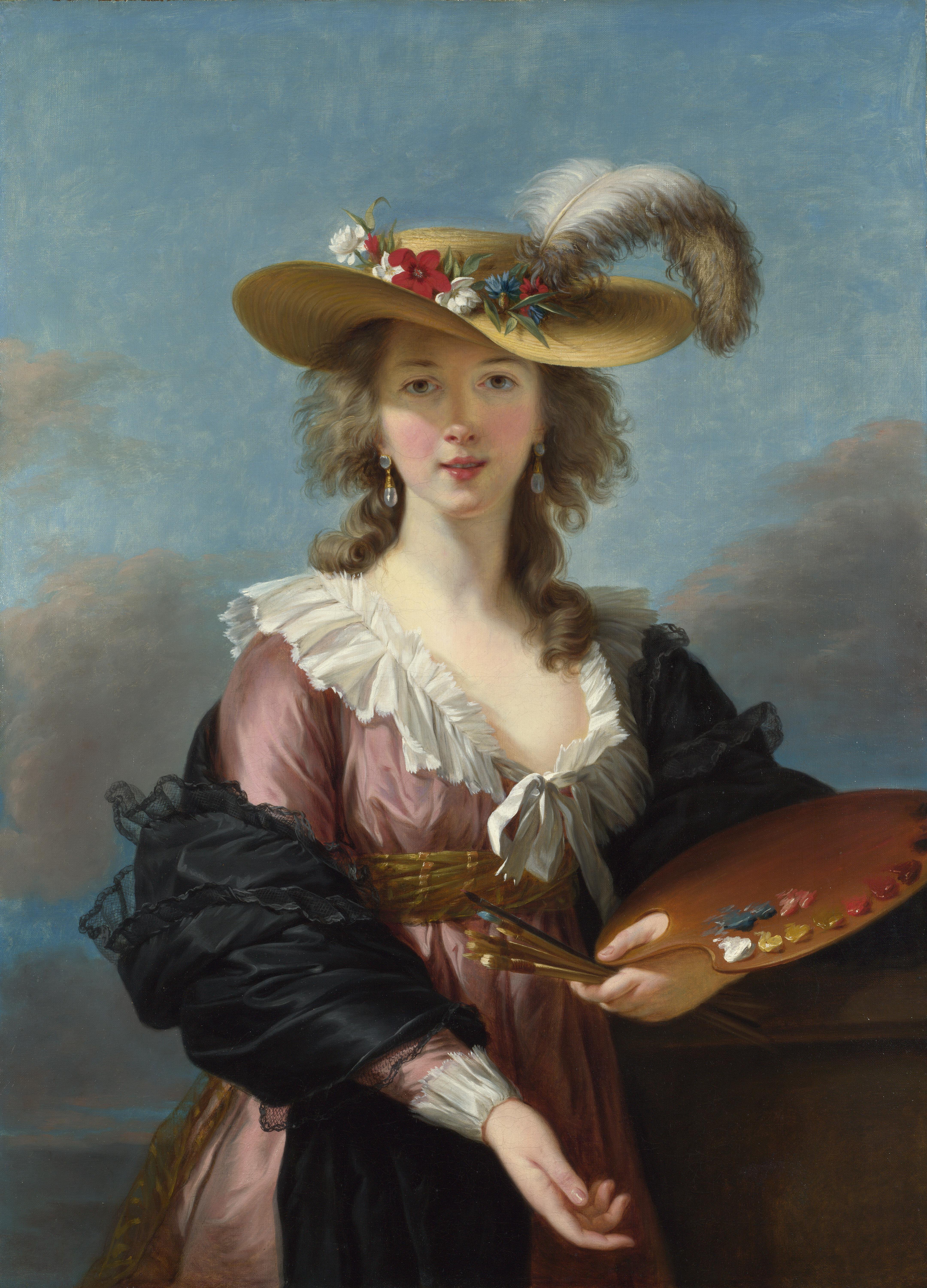 Louise Elisabeth Vigée Le Brun was one of the best-known and most fashionable portraitists of 18th century France. She had a particular position as a protégée of Marie-Antoinette, whom she painted a total of 30 times. In fact, it was royal intervention that led to Vigée Le Brun's admittance to the Académie Royale in 1783 as one of only four women members permitted.
Artist trivia: Because of her close ties to the queen, Vigée Le Brun was forced to flee France during the French Revolution. However, she managed to orchestrate a successful career abroad, portraying the elites of Italy, Austria, and Russia, before returning to France in 1802, once her name had ultimately been struck from the list of enemy émigrés.
#4 Rosa Bonheur (1822-1899) – The Brilliant Cross-dresser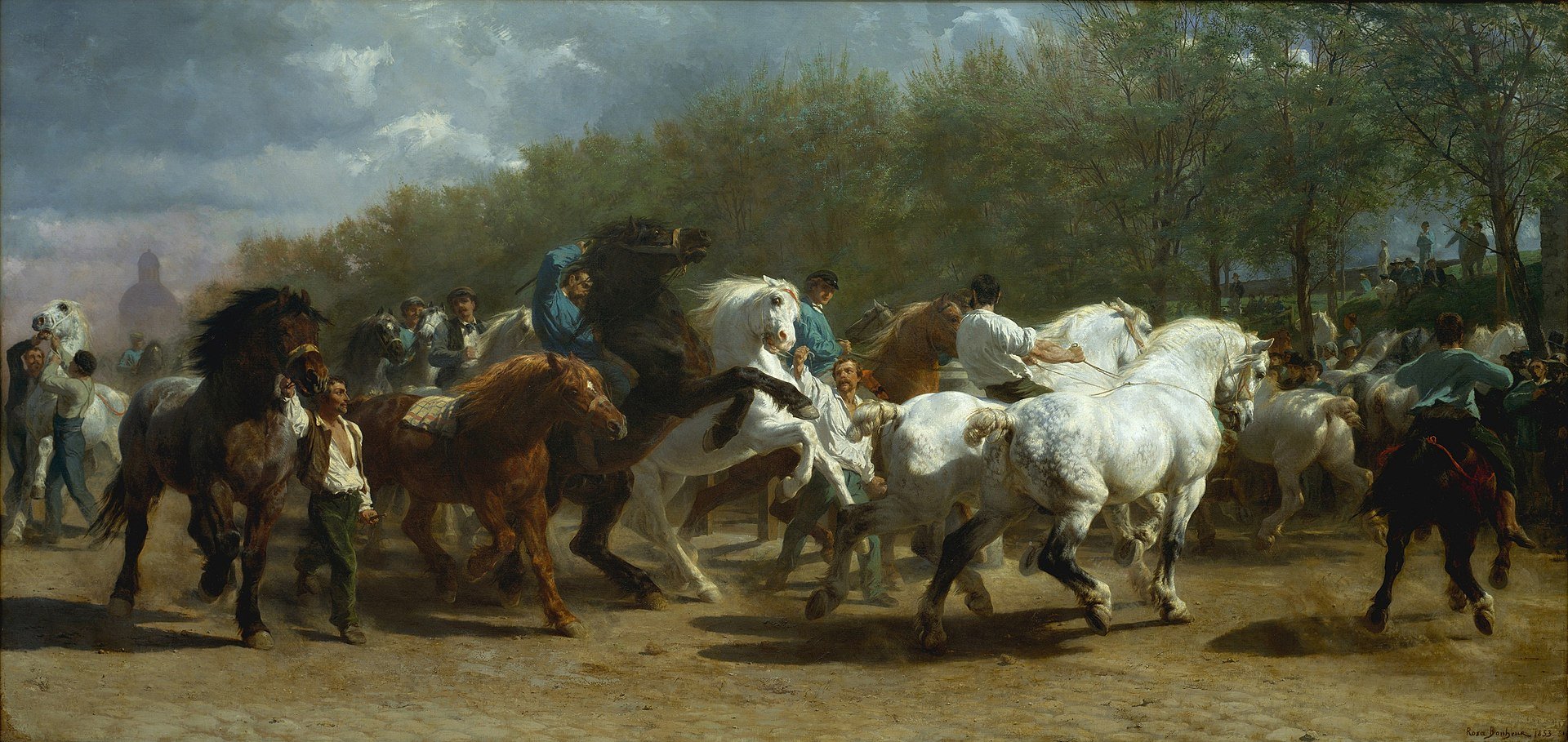 Rosa Bonheur achieved unprecedented fame and recognition, and became the most renowned female painter of the 19th century. The fabulously defiant Victorian-era animalier, she specialized in painting horses and livestock. Her masterpiece is doubtlessly her monumental Horse Fair, taking up an entire gallery wall at The Metropolitan Museum of Art in New York.
Artist trivia: In a century that did its best to keep women in their place, Bonheur defined herself outside of the social and legal codes of her time. She earned her own money, wore male clothes, smoked, and lived with female companions. Referring to her notorious indifference towards men, she memorably declared "As far as males go, I only like the bulls I paint."
#5 Mary Cassatt (1844-1926) – The Forgotten Impressionist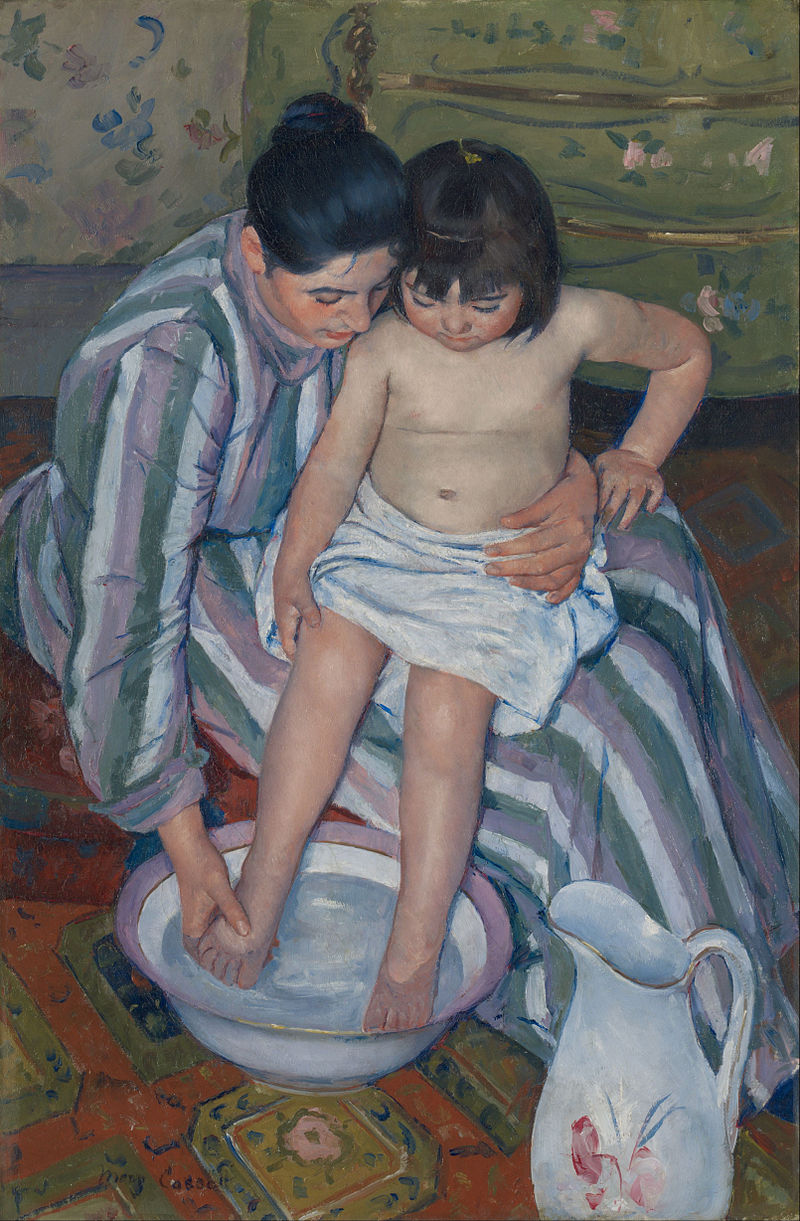 The only American artist invited to exhibit with the French Impressionists, Cassatt was a woman ahead of her time. She escaped the conventional constraints of her family and enrolled at the Pennsylvania Academy of Fine Arts to study among her male peers. Disappointed with her art education in the US, she then fled to Paris, where she helped develop Impressionism alongside Claude Monet, Édouard Manet and Camille Pissarro.
Artist trivia: Cassatt never married or had children, yet she excelled at painting sensitive depictions of mothers and children. Her paintings of mother and child groups achieved popular success, most likely because they filled society's need to idealize women's domestic roles.
#6 Hilma af Klint (1862–1944) – Hilma Who?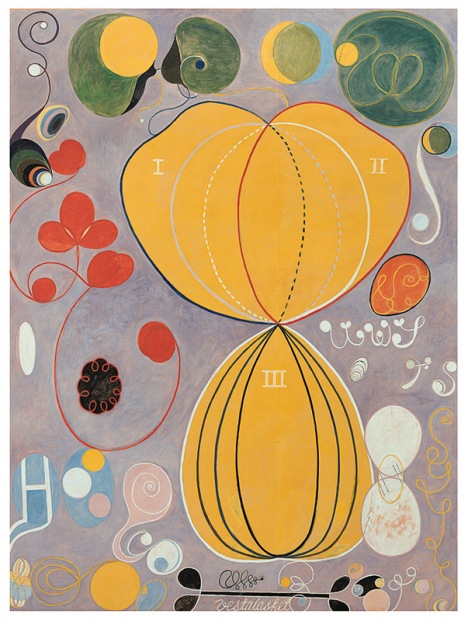 Born in Sweden in 1862, af Klint was among the earliest women to study at the Royal Academy of Fine Arts in Stockholm. She began creating radically abstract paintings years before Vasily Kandinsky, Kazimir Malevich, and Piet Mondrian supposedly invented the concept of abstract painting. Nevertheless, it is only recently that art historians have picked up their pens and started rewriting the history of modern art, finally giving the forgotten pioneer her well-deserved due.
Artist trivia: Fascinated with occultism, young Hilma participated in spiritual séances where she allegedly spoke with spirit guides. In 1906, her communications led to her spirit guide commissioning her Paintings for the Temple, which were deemed her most ambitious series. She later described this as "the one great task that I carried out in my lifetime."
#7 Georgia O'Keeffe (1887-1986) – The Modern American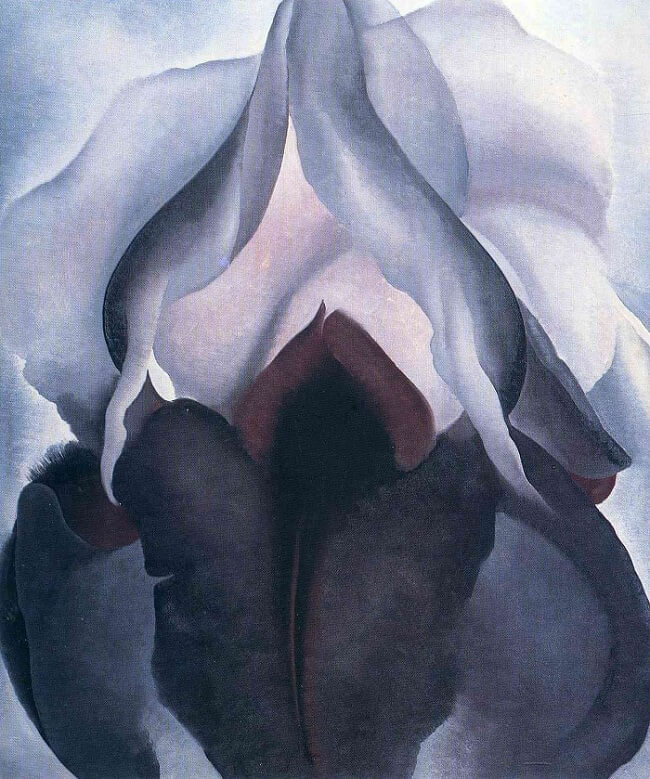 One of the founders of modern art and a central figure of American Modernism, Georgia O'Keeffe asserted her independence from her traditional art training by creating abstract drawings that defied easy classification. While best known for her erotic close-up depictions of flowers, she also drew landscape paintings and abstract works.
Artist trivia: In her 70's, O'Keeffe's eyesight began to fail. Although the familiar tools of paint and brush were lost to her, her desire to create was not. She famously said, "I can see what I want to paint. The thing that makes you want to create is still there." So, she began experimenting with clay sculpting, and continued with it until her death at 98.
#8 Tamara De Lempicka (1898-1980) – The Baroness with a Brush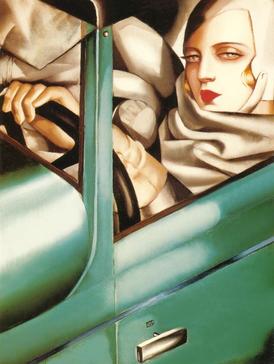 Tamara De Lempicka was a glamorous Polish painter who was one of the most memorable female artists of the Art Deco period. In 1929, she painted her most famous piece, Self-Portrait (Tamara in a Green Bugatti), as cover art for a German fashion magazine. This work has been known as one of the best examples of Art Deco portrait painting.
Artist trivia: De Lempicka enjoyed a hedonistic lifestyle of the Roaring Twenties. She took both male and female lovers, which might explain why her mostly female nude paintings have such intense erotic energy. She was also closely associated with other bisexual icons of the time, such as Vita Sackville-West, and Colette.
#9 Frida Kahlo (1907-1954) – The Mother of Selfie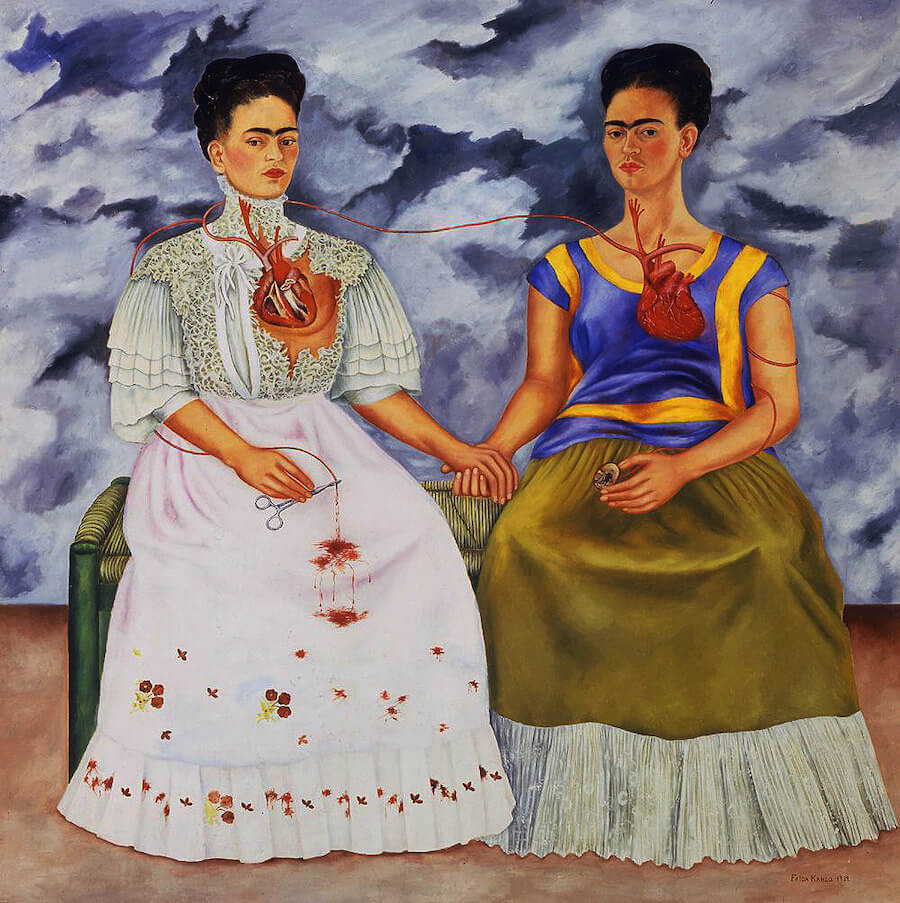 Once an obscure Mexican surrealist, Frida Kahlo is now a cult figure celebrated for her raw and emotional self-portraits, iconic fashion sense, and her outspoken personality. She struggled with the consequences of polio and a bus accident for much of her life, suffering from frequent relapses of pain, which she then transformed into art. Her husband, painter Diego Rivera, once described it: "Never before had a woman put such agonised poetry on canvas as Frida."
Artist trivia: Frida Kahlo loved animals. Along with a few Mexican hairless dogs, she owned a pair of spider monkeys named Fulang Chang and Caimito de Guayabal, an Amazon parrot called Bonito (who would perform tricks for pats of butter), a fawn nicknamed Granizo, and an eagle named Gertrudis Caca Blanca (Gertrude White Shit).
#10 Marina Abramović (1946) – The Godmother of Performance Art
The self-proclaimed grandmother of performance art, Marina Abramović is best known for her provocative performance works, employing her own body as both subject and medium. Born in Belgrade, Yugoslavia (now Serbia), to strict and demanding parents, she overcame her harsh childhood and grew up to become a legend in the world of contemporary art.
Artist trivia: When her mother passed away, Abramović traveled to her home to make an astounding discovery. "I found all of my books," she recalls. "I've made like 56 of them from various exhibitions. And she actually took all of the pages where I was naked and tore them out. So the books of like 600 pages, now have 35. She could not show them to the neighbors otherwise!"
Over to You!
These 10 remarkable women broke the mold and defied societal expectations, blazing the trail for generations of female artists to come. Excluded from schools and academies, barred from guilds and societies, their access to cultural institutions was at no time or place the same as men's, yet, against all odds, they overcame the obstacles and achieved success.
Are your walls a blank canvas? Seek out your own art treasures and check our collection of fine art posters!
Are there any other famous female artists or famous paintings by women you think we should include on our list? Let us know in the comments!
If you made it this far, you might also enjoy other articles from our series: