Canadian by birth and Japanese by heart, Ruby Art is a self-taught artist from Quebec. We recently caught up with her to ask a few questions, and get a glimpse into her world and fascination with all things Japan. Mixing traditional art skills with her digital painting process, she creates art influenced by anime and manga. Here, she tells us how she took her passion from a side hustle to a full-time job and shares her tips on running an art business.
Ruby Art will also be dropping an exclusive design for Black Friday, available for a limited time only, so keep an eye out!
Continue scrolling to discover the artist behind the work.
It takes a long journey to become a full-time artist. What did yours look like?
My journey to become a full-time artist was kind of unexpected. I started by doing digital painting on the side while studying computer science at University. Back then, I was traveling to do a few shows every year to showcase my art. I've uploaded my art online and started to manage a Facebook and Instagram account that kept growing. Turns out, things have gotten bigger with time and ended up being my main gig.
One of the biggest inspirations for your art is Japan. Where does this huge passion come from?
I started watching anime at a young age, and all the stories and scenery are strongly influenced by Japanese culture. As time went on, I became interested in this country for its culture and food. I'm always down for good ramen.
Does anything else affect your work so strongly?
I've been influenced by video games and other artists as well. The scenery and watching others' art online keep giving me a lot of new ideas. I've always been fond of new ways to express my art, and digital art quickly became fascinating to me.
As a full-time, freelance artist, how do you keep yourself motivated to draw every day?
The flow of my work is not always consistent. Some periods of the year I draw more, and sometimes I don't draw at all for days, even weeks. I've learned to let go and do other things I enjoy to recharge my creative batteries in a way. I learned that it's better for me to do other things I enjoy while my creativity recovers. When I get back to it, I produce better work than if I forced myself into it. Creativity always comes back by itself, so I prefer not to rush it, that's how I found to keep enjoying it.
Apart from creating art, what else makes you happy?
Spending time with the people I love and taking care of my dog Hachi is really fulfilling for me. He's got quite a temper, it's a Shiba Inu, so I knew what I was getting into, but his cuteness makes up for it. I also enjoy traveling, playing video games, cooking, yoga, meditation, and hiking.
What do you consider your biggest success so far?
I've managed to have a life filled with things that I really enjoy doing, along with a lot of flexibility and freedom. This was something I was really striving for when I was younger, and I'm really grateful to have it now. It's important for me to keep my life balanced, it's a challenge every day, and I never take it for granted.
You have been running your art business for 7 years now. Could you share a few tips on where to begin and how to stand out?
Being present in social media and online is something crucial. It's important to be consistent with it because it takes patience to grow an audience. My favorite platform is probably Instagram. This is definitely where I'm the most active cause I like to post stories, post and video there, it's friendly and intuitive. This is what worked for me but there are many other platforms that other artists use. It depends on what you're doing and what kind of audience you're looking for.
And what made you join Displate's community of artists?
Actually, I've got a few friends that kept telling me that I should really get into Displate's a few years ago. I'm really happy that I joined the platform back then, the community keeps growing, and the products are amazing. I've even got the chance to get my work featured in Limited Editions a few times this year and got my own copy complimentary from the website.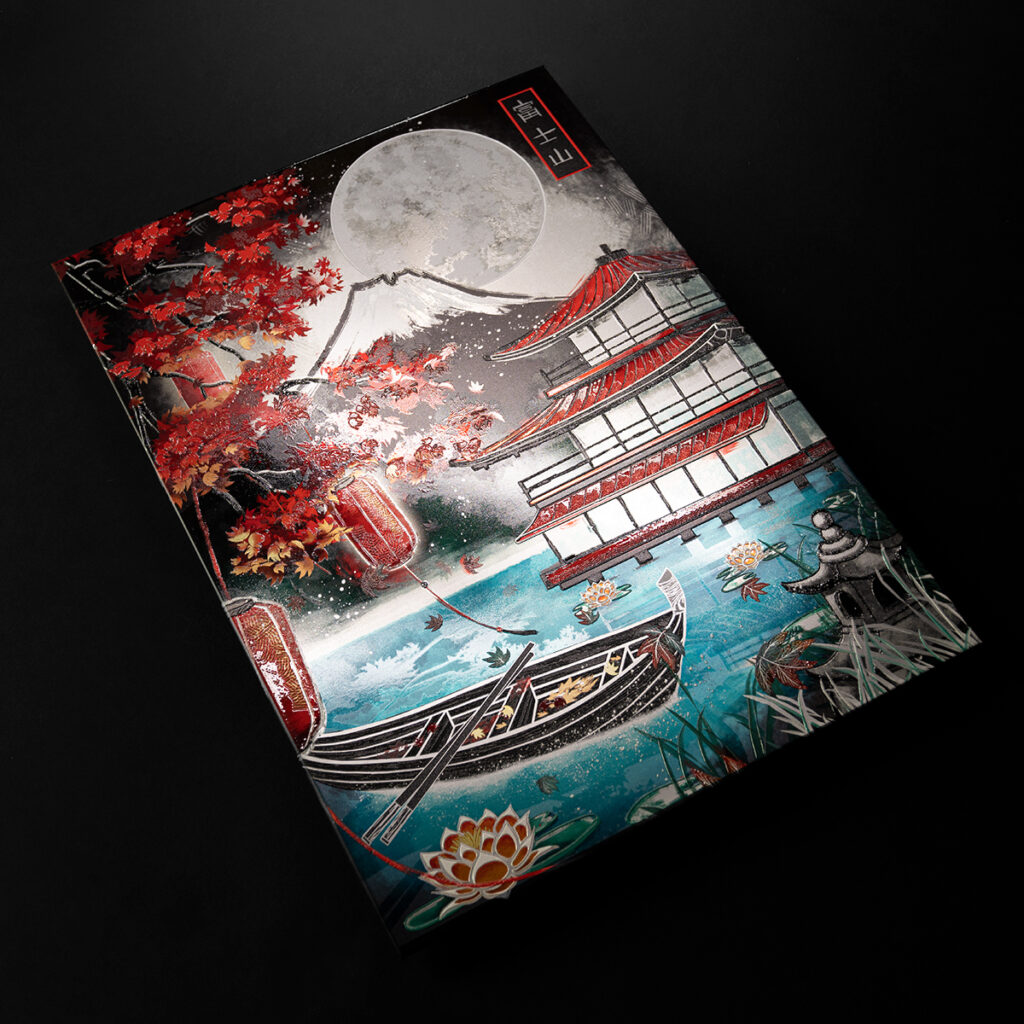 How do you imagine your future as an artist?
Difficult to say, but I always strive to get better at everything I do, so I hope that my art will keep improving and reach people. There are a lot of ideas in my head that I haven't explored yet, and thinking about it makes me even more motivated to see what's next.
Instagram: @rubyart1