Although the worldwide festival of all things associated with Star Wars, May the 4th, has come and gone, there is still time to bedazzle that special man of yours with a carefully selected gift, and our list of Star Wars gifts for men can give you a heap of inspiration.
We are certain that you have been in this situation before: one of the men in your life that you care about a great deal is a huge Star Wars nerd whereas you are not. With more and more Star Wars titles coming out nearly every year, picking a present that is relevant enough can be hard to wrap your head around. Fear not, this is where we come in with our meticulously selected list of gifts that will satisfy even the pickiest men among Star Wars fans.
Scroll through our selection of great Star Wars gifts for men and make your pick!
Best Picks For Star Wars Gifts for Men
Darth Vader Etched Glass
Out of all Star Wars characters, Darth Vader is most likely the one who inspires the most extreme emotions. Every diehard Star Wars fan remembers the first time they experienced the plot twist related to this character and the emotions connected with it. Darth Vader makes for a great talking point among men who are Star Wars fans, and this drinking glass etched with his likeness will certainly inspire exhilarating discussions during parties.
Star Wars: Squadrons
This critically acclaimed video game is the newest addition to the great Star Wars games family. It's a first person space combat shooter that came out for all major platforms developed by Major Studios and published by Electronic Arts. If your special man is both a Star Wars fan and a gamer, this title will surely get him very excited, considering how few modern games of this type are there on the market. Every Star Wars fan has their own favorite starship simulator, and so does your man. We are sure that when he tries Star Wars: Squadrons, this title will become his new best-loved one.
Star Wars Death Holiday Sweater
Cheesy holiday sweaters have been a meme even before memes were a thing known to nearly everyone. Although most people's first reaction to seeing one is to cringe, we know very well that it is usually caused by jealousy. Which Star Wars fan wouldn't like to become a talking point at a party just because of a seemingly embarrassing piece of clothing? Get your man this wonderful Death Star Holiday Sweater and make him shine during family gatherings!
R2-D2 Lunch Bag With Lights and Sound
Has your man been carrying his work meal in plain boring paper bags? It's time to change this miserable situation with a spectacular gift: a Star Wars inspired R2-D2 Lunch Bag that flashes and beeps just like the original one. With this lunch bag, there will be no room for confusion at work, nobody will ever take your man's lunch "by mistake". Unless of course the office lunch thief decides to deprive your own Star Wars geek of the lunch bag itself. And honestly, who can blame them?
Millenium Falcon Waffle Maker
Does your man feel the force in the kitchen? After making a bunch of eye-catching waffles shaped like his favorite Star Wars starship, he will be able to make the Kessel run in less than twelve parsecs, scientific accuracy be damned!
Storm Trooper Wet & Dry Electric Shaver
This special edition Phillips electric shaver is the perfect gift for any Star Wars fan who likes to keep his face nice and clean shaven. Stormtroopers are not known for their precision so perhaps this is not the most fortunate likeness to put on your shaver, but trust us when we say that it works perfectly and looks amazing.
Rebel Symbol Silk Tie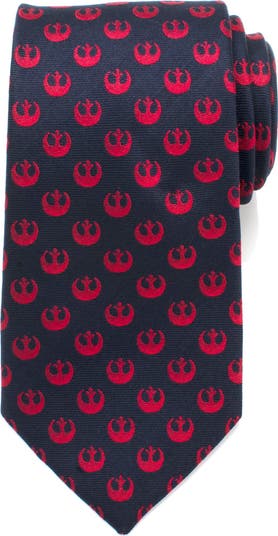 At first glance, this neck tie looks just like any other expertly crafted jacquard silk tie. However, a true Star Wars fan will quickly notice the distinctive pattern which adorns this neckpiece. The subtle pattern makes perfect sense, after all the Empire has eyes and ears everywhere. This makes parading your Rebel allegiance a risky business.
Lightsaber Hand Blender
Here's another one of our super useful Star Wars gifts for men. This blender lets your chosen man become a Jedi (or a Sith if he so desires) in the kitchen. Using this immersion blender truly lets you feel the force, adding a little bit of fun and spice to your everyday cooking activities. It's great for making sauces, soups, and smoothies. If your man is not the cooking type, perhaps this fun looking blender can inspire him to take his first steps in this area?
Star Wars Chewbacca Men's Plush Slippers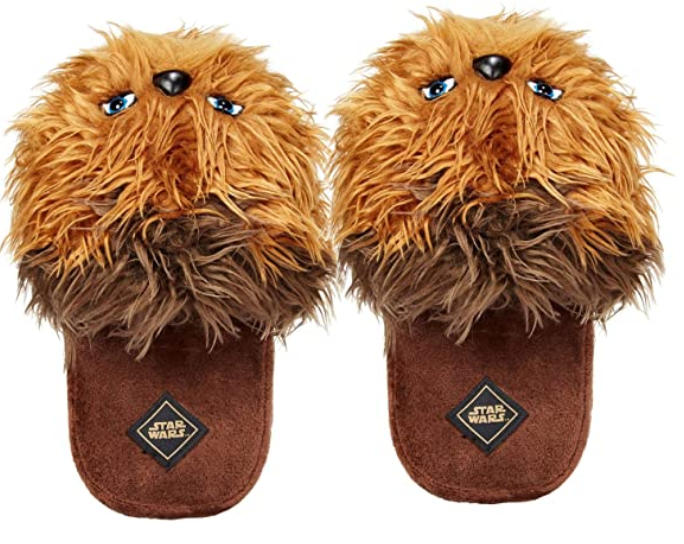 If your man suffers from cold feet or if you suffer from being touched by said cold feet, this is the perfect gift for your significant other Star Wars lover. This pair of warm and fuzzy slippers are sure to keep your man's feet warm even in Hoth-like conditions. And with Chewbacca's face protecting them, they are not only practical but stylish and hilarious as well.
Luke Skywalker Battle Simulation Helmet
This might look like a simple replica of a movie prop but it's so much more than that. Featuring an integrated stereo speaker system and a set of flashing LED lights, this high tech toy will immerse your own Star Wars fan into an adventure unlike any other. With attention to details that every Star Wars lover is sure to appreciate, this helmet can make your man feel like he's piloting an X-Wing or a snow speeder. Show him your love and let him relive his favourite movie scenes at home.
Bounty Crew Socks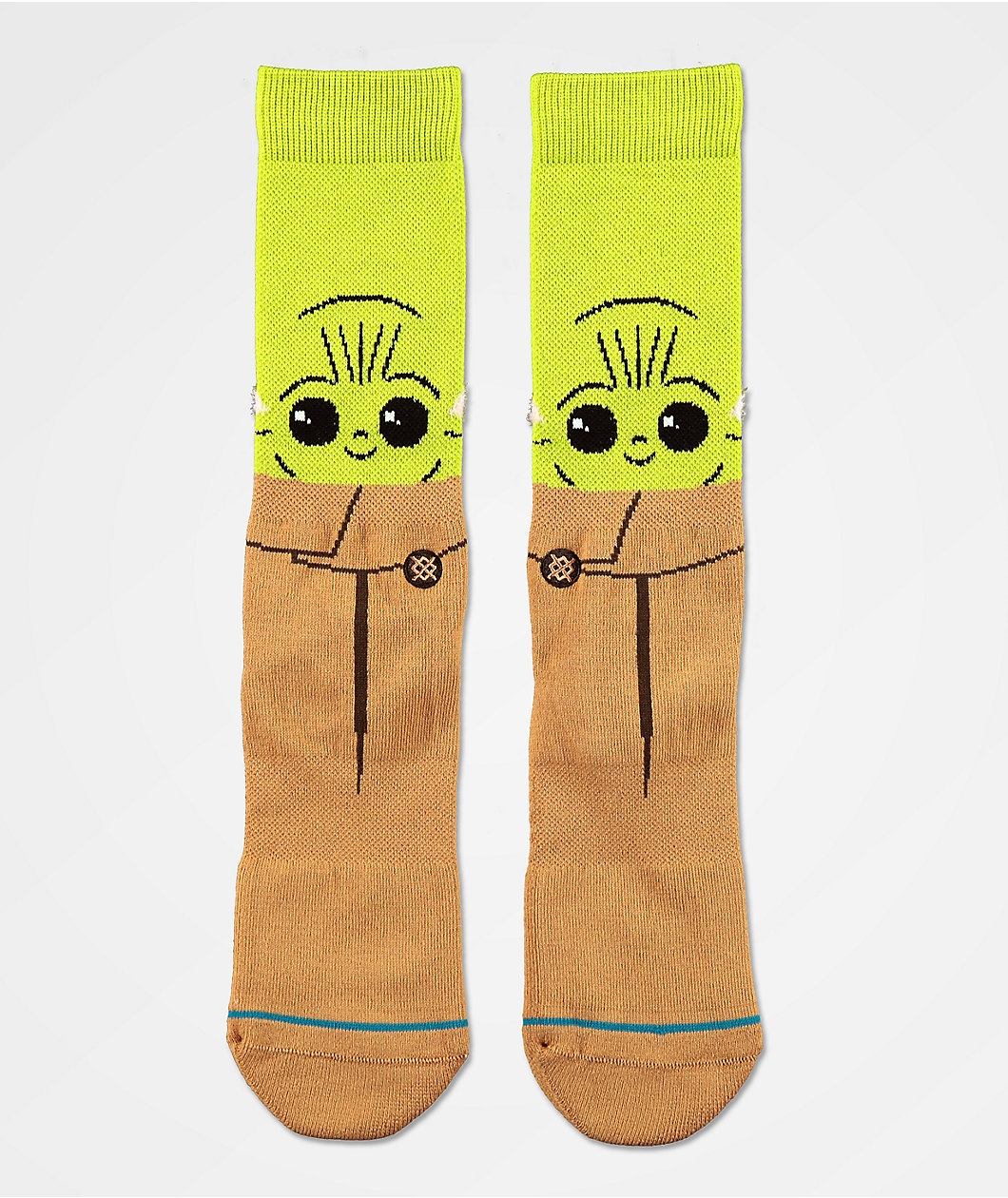 The Mandalorian Disney show gave a fresh spin to the Star Wars franchise by letting Star Wars fans around the world experience an adventure never seen before in the saga. You too can put a similarly fresh spin on your man's feet by getting him this wonderful pair of socks prominently featuring The Child, a fanbase favorite character. Help your man keep his digits warm in the upcoming winter months while watching reruns of Star Wars shows and movies.
Stan Smith Star Wars Shoes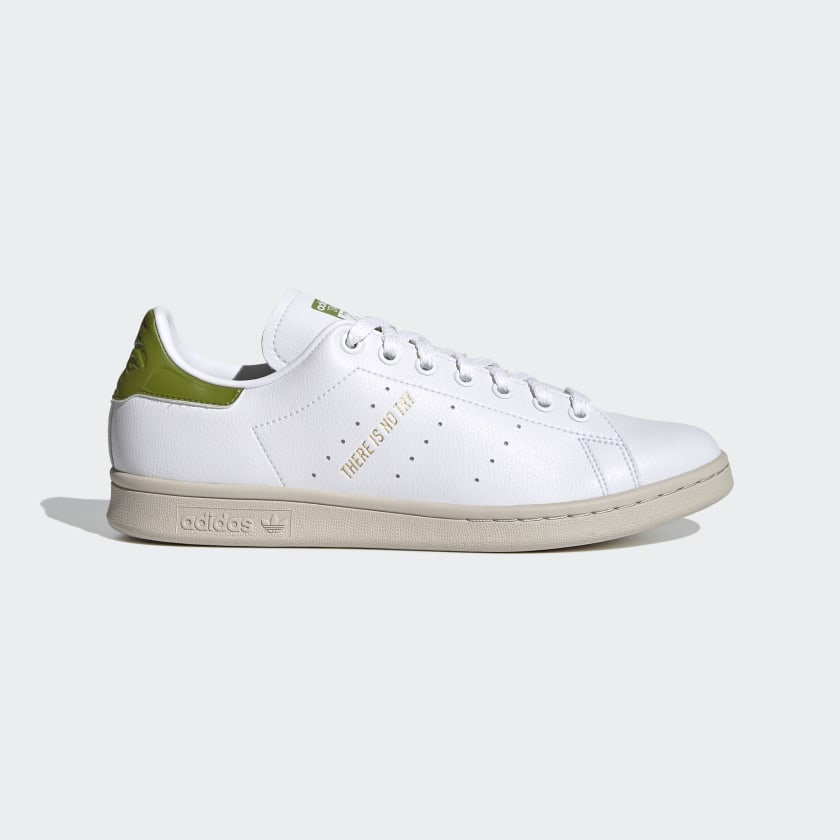 These evergreen sneakers come with a Disney license, designed in a way that is sure to please most male Star Wars fans. These shoes are made with attention to details that Adidas (the manufacturer) is known for, with a delightful lace closure and a durable rubber sole. This product features no virgin polyester, made mostly of recycled materials called Primegreen.
Star Wars Engraved Cutting Board
This handmade walnut and tiger maple cutting board features a prominent Star Wars motif. You can show your allegiance to the Rebellion or the Empire by ordering yours with a customizable engraving, be it a quote from your favorite Star Wars movie or an inside joke that will make your man smirk every time he busts out this kitchen utensil. This single-piece, no filler, heavy duty cutting board is an indispensable addition to the repertoire of kitchen tools for any Star Wars fan.
Star Wars Return of the Jedi Signed Script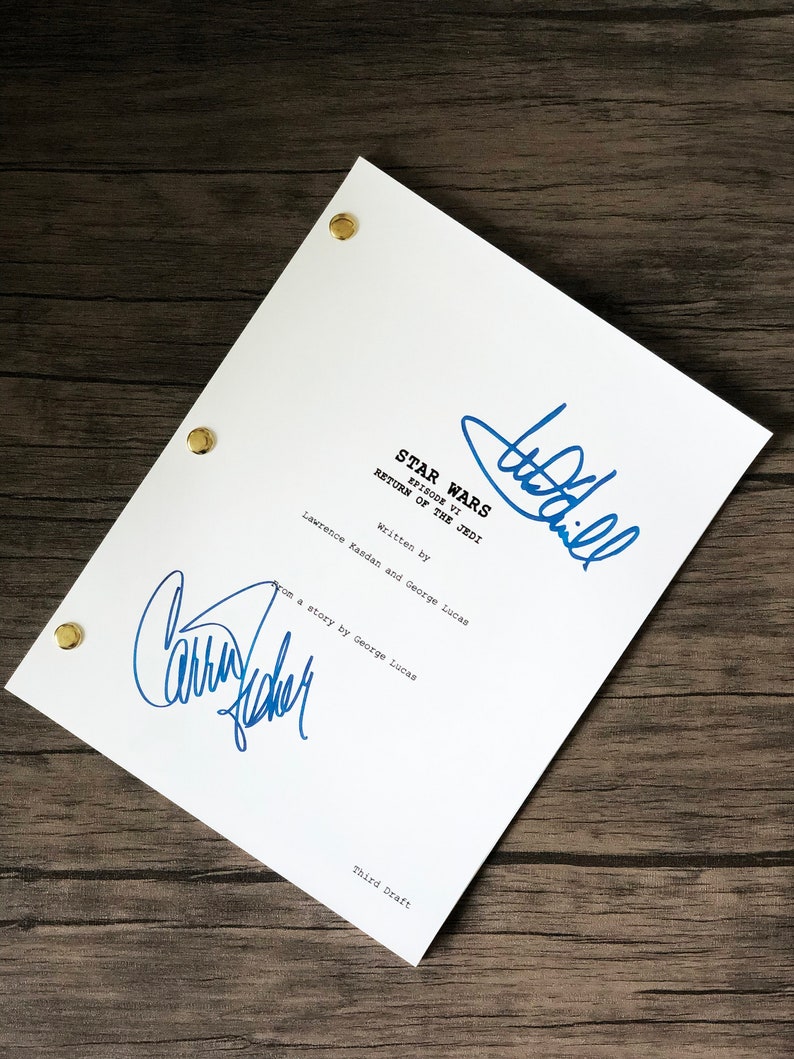 Star Wars gifts for men just don't come any better than this! Awe your man with this collector's copy of Return of the Jedi original script with reprinted signatures from Mark Hamill and the late Carrie Fisher. Most Star Wars fans would be delighted to be able to hold a replica of the script that was used on set of their (arguably) favorite part of the original trilogy. The hawk-eyed Star Wars lover will surely spot several differences between the script and the movie itself. It's a beautifully crafted piece, printed on high quality paper, and held together by metal fasteners.
Yoda Doormat
This piece of official Star Wars merchandise is an adorable yet well-made doormat featuring Yoda with a welcoming message in his style of speech. Put it in front of your front door and let all Star Wars fans feel the hospitality of your home. It's made of coconut brush material and PVC in equal measure, ensuring that it is going to stay at your front door for ages. Make your man smile every time he comes home.
Death Star Herb Grinder
This three-piece grinder is a must have for any Star Wars pothead fan. Made of high-quality zinc and aluminium with utmost attention to detail and laser precision, it can travel the galaxy and back again without a sign of wear and tear. When your man pulls out this beauty at a sesh, his smoke buddies won't be able to help themselves but crack a smile knowing that the stuff ground up in this piece will definitely get them to space. Due to the magnetic seal, there is no chance that any herbs spill out even when flying through an asteroid field. This grinder comes with a spectacular box, and a set of utensils for cleaning the residue.
Star Wars Inspired Wooden Kitchen Utensils
Does your man like to unleash his dark side in the kitchen? Look no further for a perfect gift for your Star Wars fan. This set of wooden kitchen utensils adorned with Star Wars motifs and quotes will make your man think very fondly of you every time he prepares his signature dish. This fork, spoon, and spatula are made of high quality beechwood. Even if your man is not an avid cook, this set makes for a great kitchen ornament that is sure to become the talking point at parties. Everyone knows that the best discussions happen in the kitchen after all.
Boba Fett Device Holder
Out of all Star Wars personalities, Boba Fett is arguably the person your man would most likely trust his electronic devices with. Like the character its design is based on, this gadget holder can be relied upon when a device needs charging, be it a phone, gamepad, or whatever else your man can think of. Made of heavy duty PVC resistant to erosion and ablation, this appliance will last for a very long time. And even if it breaks, you can always get a clone!
'Protect Our Forests' Ewok Tee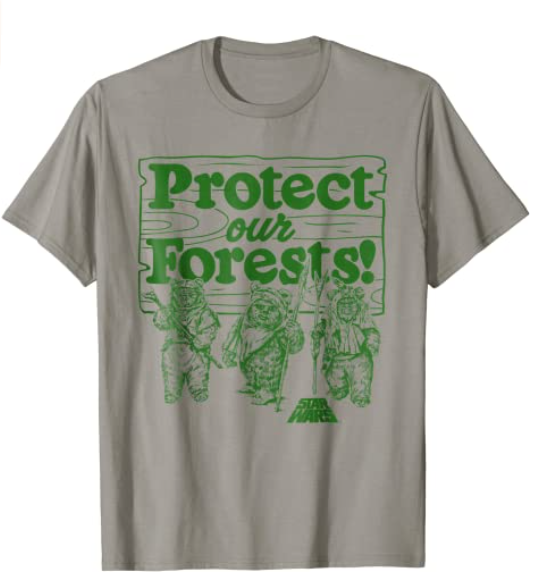 Even though the Ewoks are often ridiculed by true Star Wars fans, this tee will surely make your man feel the force (of ecology) course through him. You can choose from several color variants to bring some outlandish style into your man's wardrobe. And if your man is not a fan of Ewoks, you can always get a tee with one of his favorite characters.
The Child Plush
With this gift, your man can truly feel like the Mandalorian bounty hunter while protecting his most valuable asset (other than yourself obviously) – The Child in plush form. This adorable figure will be an object of envy to all Star Wars fans that visit your man. It looks and feels as close to the real thing as possible (it even has some weight to it). Made of high quality materials, it will last nearly as long as Yoda himself. It's sure to take a prominent place in any Star Wars fan's collection of memorabilia.
C-3PO Clapper On/Off Light Switch
This device is slightly on the ridiculous side, nevertheless it should flatter any male Star Wars gadget lover. Your man can link it with his home lighting system, his sound system, his TV, or any other smart device imaginable. From then onwards, he will be able to turn it on and off just by clapping twice. It's a simple premise yet highly effective at impressing his gadget-loving friends or simply making himself smirk every time he does it. On top of this, C-3PO's voice can comment on these actions in his characteristic dry tone. This device fits most power points, and is made of high-quality plastic that is sure to stand the test of time.
Star Wars Boxing Gloves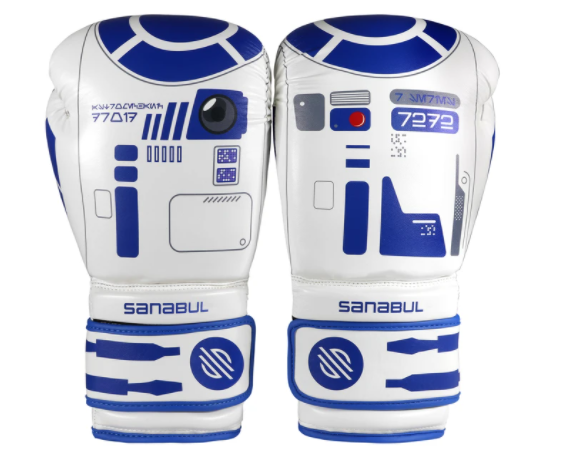 If your man is a practitioner of martial arts, this gift is perfect for him. With this pair of Star Wars-inspired boxing gloves, he can really make his opponent feel the force of his blows. With many color schemes to choose from, you can help him unleash his dark side, or let him reign his emotions in for a more balanced, zen approach. These gloves, despite their whimsical appearance, are made from top notch materials offering the highest level of durability and comfort. They are sure to appeal to even the most picky martial artists who happen to be Star Wars fans.
Star Wars Starship Ice Molds
After a long day of fulfilling his destiny as a roguish smuggler, your man deserves the finest drink chilled with ice formed into his favorite iconic Star Wars starship – the Millenium Falcon or the X-Wing. Made of extremely durable food grade silicone, these freezer- and dishwasher-safe molds will put an interesting twist on boring ice cubes. And if your man is a teetotaller, he can use them for baking, making soap, or anything else that requires a mold.
The Star Wars Archives
This literary achievement is a journey through the process of creating the original movies as seen through the eyes of the maestro himself. George Lucas takes your man by the hand and leads him through his epic story, showing a perspective never encountered before. Beautifully illustrated, and diligently written by Paul Duncan, this book will allow your man to experience how the myth of Star Wars was initially created. Just like the original trilogy, this book fills the heart of the reader with enthusiasm and positive energy, showing that anything can be accomplished if you put your mind to it and believe in yourself.
Disney+ Streaming Subscription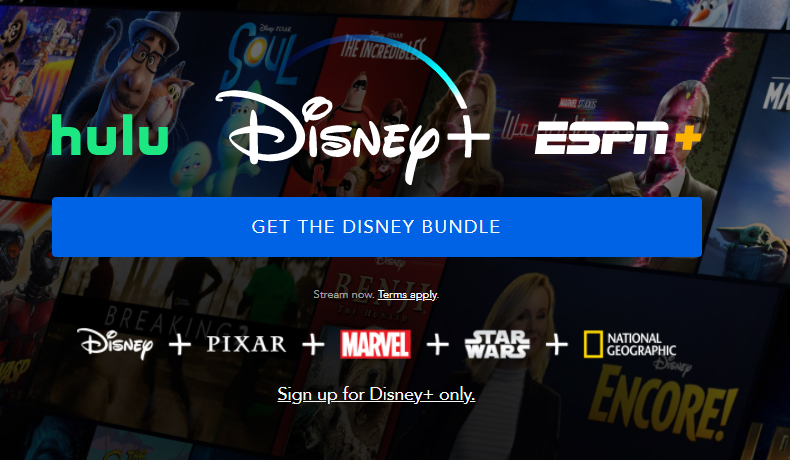 It's hard to imagine a better gift for a Star Wars fan than the ability to watch all movies, shows, and cartoons from the franchise at any given time, completely ad-free. You can get him just that, and much more, with a yearly Disney+ subscription. The service includes the ability to download anything in order to watch it literally anywhere. After all, over a hundred million avid watchers cannot be wrong. Just make sure that it's available in his place of residence!
Darth Vader Oven Gloves
Darth Vader lost his hands (among other parts) during the infamous duel with Obi-Wan Kenobi, but your man doesn't have to make similar sacrifices in the kitchen. Thanks to these officially licensed heavy duty silicone gloves, his precious limbs will stay where they are, even when handling the hottest of foods. Made in the same style as Darth Vader's gauntlets, they are fitted with anti-slip ridges giving your man a firm grip on the kitchen. Thanks to high-quality, durable materials, these gloves can look like pieces of cosplay even after months of heavy use.
Star Wars Wooden iPhone Case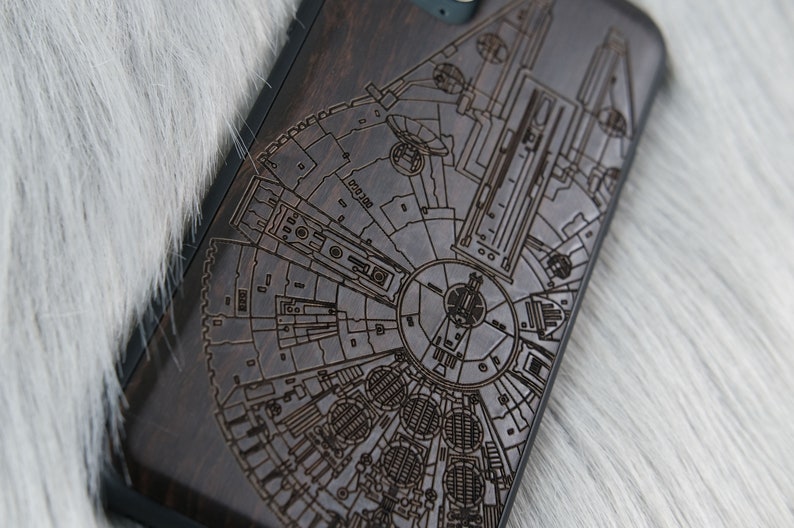 Is your man tired of ugly plastic smartphone cases? This eco-friendly Star Wars gadget comes to the rescue. Made of 100% natural wood, it combines stylish looks with protective properties. You can choose from bamboo, cherry, or rose wood in order to make sure that your man takes a liking to it. On top of that, these cases are covered with a hydrophobic layer to let them stay dry and intact as long as possible.
Chewbacca Apron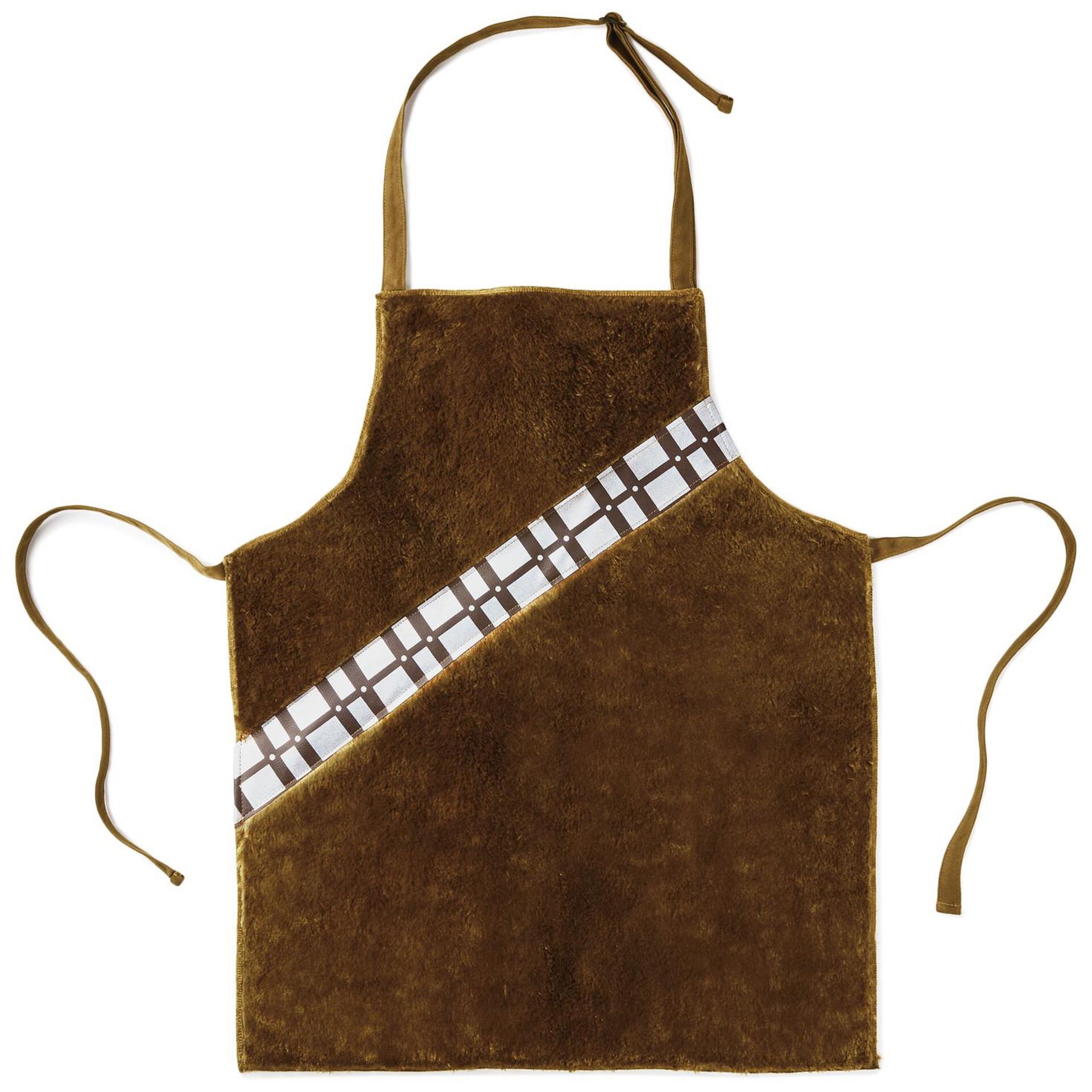 Help your man unleash his inner beast in the kitchen by getting him this one of a kind apron. After all, it's much more fun to bake cookies when dressed as your hero Wookie. It's even suitable for vegans, as the leather is merely simulated, and the fur was made without involving any animals.
The Art of Star Wars: The Rise of Skywalker
Let your man explore the creative processes that lead to the inception of the latest installment of the Star Wars saga movies. Any diehard Star Wars fan would be delighted to see what was behind the concept, production, and post-production of the most anticipated movie of this decade. Filled to the brim with breathtaking illustrations, interesting tidbits, and spicy details from the movie set, this hardcover book will leave your man begging for more.
Darth Vader Lightsaber BBQ Tongs
Perhaps Darth Vader would be in a much better mood if he could relish a barbecued meal made with the help of these tongs? We will never know, but you can certainly make your man happy with a pair of grill utensils made to look like Darth Vader's lightsabers. These battery-powered tongs make the distinctive sounds of a lightsaber when opened, which makes for a great party trick during BBQs.
Polaroid Now i-Type Camera The Mandalorian Edition
Ever since the 70s, Polaroid-style cameras have been a continuously popular tool for quickly capturing and immortalizing significant memories. The modern version is filled with technical novelties that will help your man express himself through the medium of photography. This version comes in a color scheme similar to beskar steel, a material well known to any Star Wars fan. Remember to include some film with this gift to let your man shoot from the get go.
Rey Legacy Sega Series Smartwatch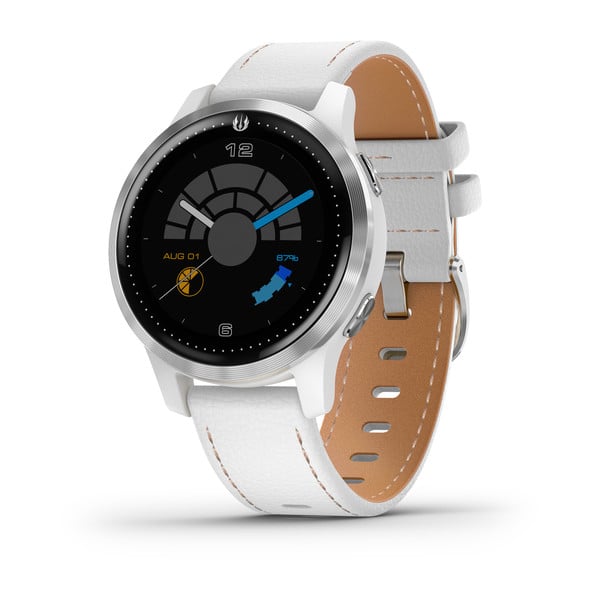 With this gift your man is sure to feel like "Nothing's impossible." Designed with the famous Rebel hero in mind, this smartwatch comes with a plethora of design choices and functionalities that would make any Star Wars fan salivate. From high-quality premium materials, to a full set of apps and software, this smartwatch is a gadget unlike any other, down to the very last detail. Despite its ludicrously low weight, the powerful battery lasts up to a week on a single charging, allowing your man to be the man of the hour.
Poe's Boosted X-Wing Fighter
Let your man relive the famous starship battles with this authentic X-Wing Fighter replica. Soaring straight from a Star Wars movie, this battery-powered, dual rotor, gyro-stabilized craft will remind your man what it means to be a hero of the Resistance. Even though fighting the First Order is a dangerous occupation, your man need not fear as this drone was built with durability in mind, making it resistant to most impacts.
Mandalorian Night Light
This unique lightsource will bring just the right ambiance into even the most dreary man cave. Laser-engraved with great precision, this combination of art and technology is a perfect gift for any man who can feel the force. Sensitive to light, this lamp turns itself on when you need it the most, and shuts itself off when it's no longer required. Fully adjustable, it will shine brightly even in your darkest hour.
Star Wars Metal Poster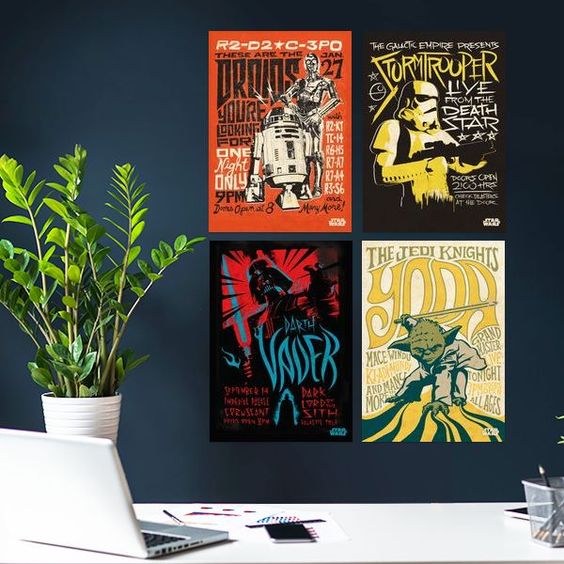 This glorious set of posters is made of sheet metal and designed to display your man's passion to anyone who cares to look (and they will, we guarantee it!). Made of high-quality materials, and painted with utmost diligence, our posters are sure to become the centerpiece of any man cave or gaming room. Each comes with a revolutionary magnetic fastening system which ensures that hanging it up is as hassle-free as possible. On top of that, we promise to plant a tree for every poster bought. Everybody wins!
For more Star Wars-themed posters, be sure to check our Star Wars poster collection.
Over to You!
From Chewbacca slippers to Darth Vader Lightsaber BBQ Tongs, we hope our list of Star Wars gifts for men includes the perfect gift you've been searching for. So, get comfy on the couch, pour yourself a glass of wine, go through our picks, and may the gifting Force be with you!
Are there any other Star Wars gifts for men you think we should include on our list? Let us know in the comments!