The city. 
You can love it or hate it, but you should never underestimate its huge role in the creative process of artists through ages. 
Since forever, artists have been influenced by their surroundings. The city has provided an endless amount of inspiration for creators around the world. And not only in the fine art industry but also in music, cinema, theatre, literature…
It gives you this specific type of energy you will never find anywhere out in the woods and…
It makes you feel both alive and overwhelmed, right? 
The emotions are extreme. 
So what exactly makes the city such an exciting source of inspiration for artists? 
Sorry. There's no right answer to that question. 
But instead of giving you a long lecture on why you should capture things around the city we'll show you what exactly you can turn into a perfect design. 
And we'll use just one, specific example. London City. 
Let the journey begin, mates! 
London City As An Inspiration For Artists
London City is like a role model for every city waiting to be illustrated.
It's big, it's vibrant, it's exciting. It has all the factors needed to consider it an endless source of inspiration for artists: 
◾ Beautiful city center
◾ Famous buildings 
◾ Best works of art 
◾ World-famous celebrities 
◾ Biggest sports teams 
…and a ton of other stuff making London a great theme for your future designs. 
That's obviously important info, but get this: London CIty has over 8 million inhabitats and probably twice as many fans around the globe. 
What does it mean to you? 
It means, my dear artist, that those millions of people are your potential customers.
Every day, in each country, thousands of people search for local-specific designs. They feel close to the place they live in or spent some time in the past, and it creates a strong need for something they can identify with.
It's no surprise. We're all local patriots in some way. 
That's exactly why you should go for it and make a city the main theme for your future designs.
Use this knowledge and focus on what you should create to meet the needs of a true London geek. 
Here are just a few examples. Inspirations are endless and interpretation is up to you. 
City Skyline Illustration 
Believe it or not, city skyline illustration has its place among the most desired home decor designs. It's a simple design of nothing more by a line composed of the most important and famous buildings around the city. 
Make a coherent collection of skyline illustration and you got a hit!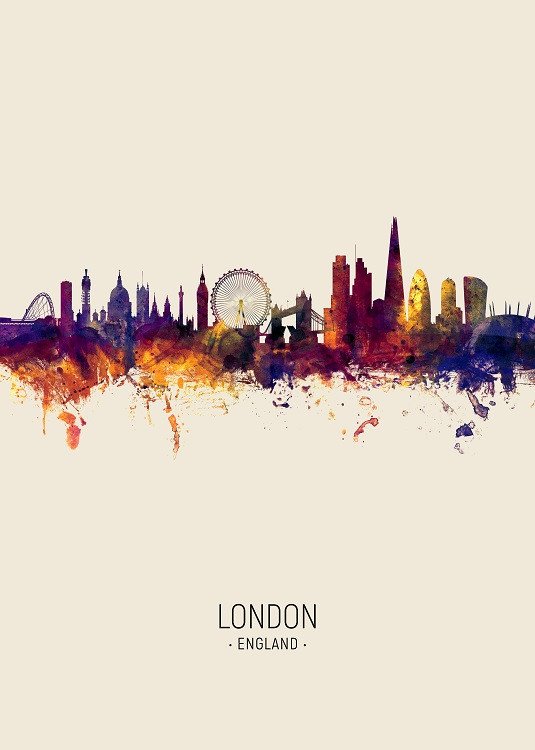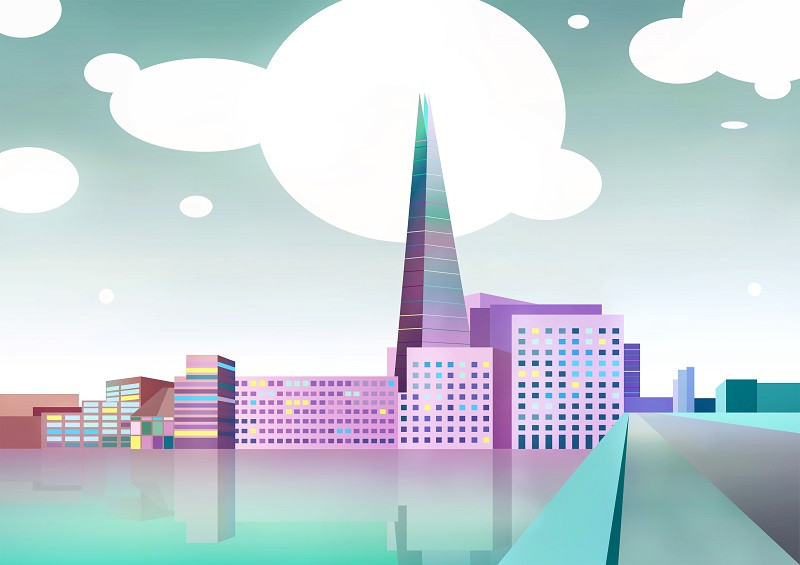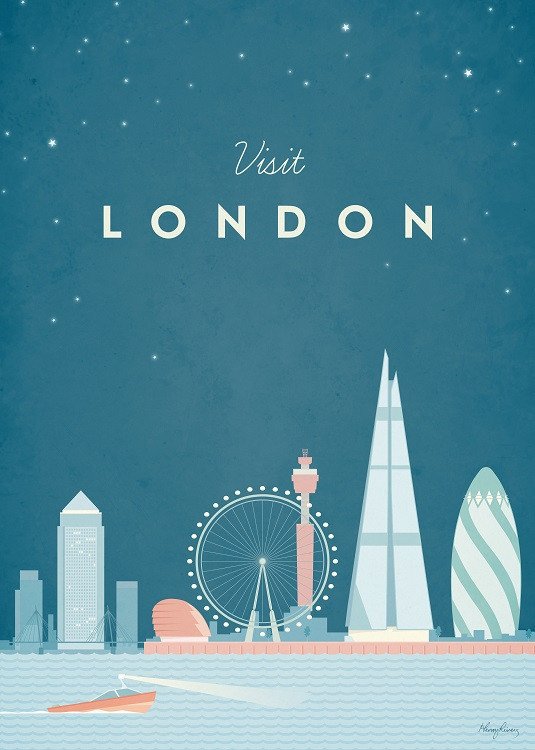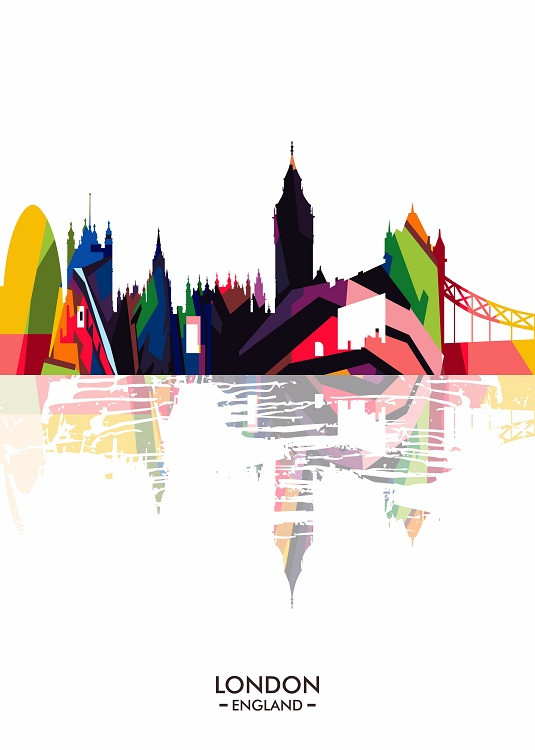 City Symbols Illustration
Symbols of the city have usually been forming for years, even for ages, but inspite of the hard fact that creating a city symbol illustration is (no doubt) a recycled idea, you can always do it differently. 
Design funny maps of the city symbols or go for a minimalistic collection. No holds barred, as long as it is your own, original creation.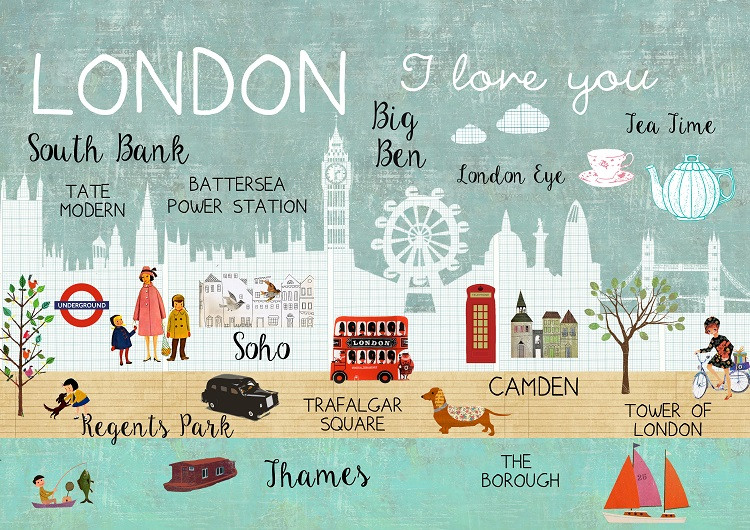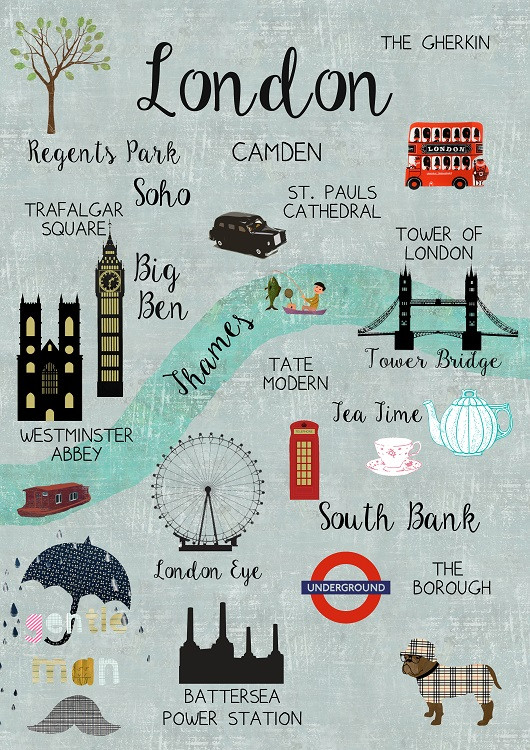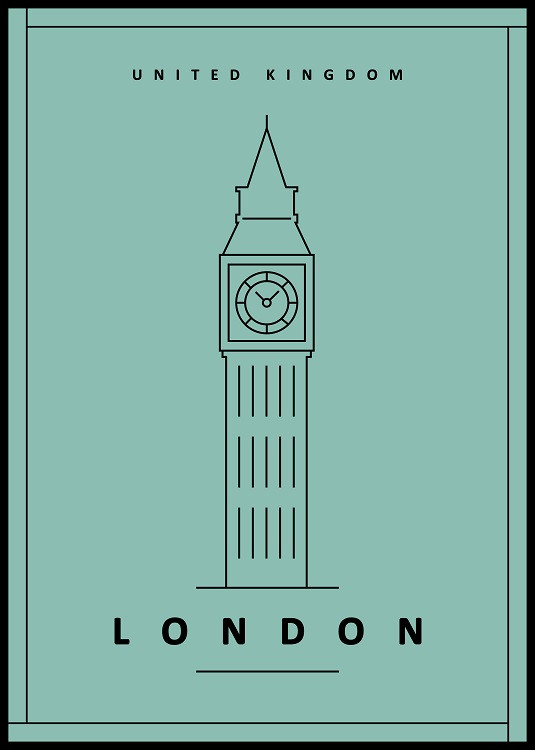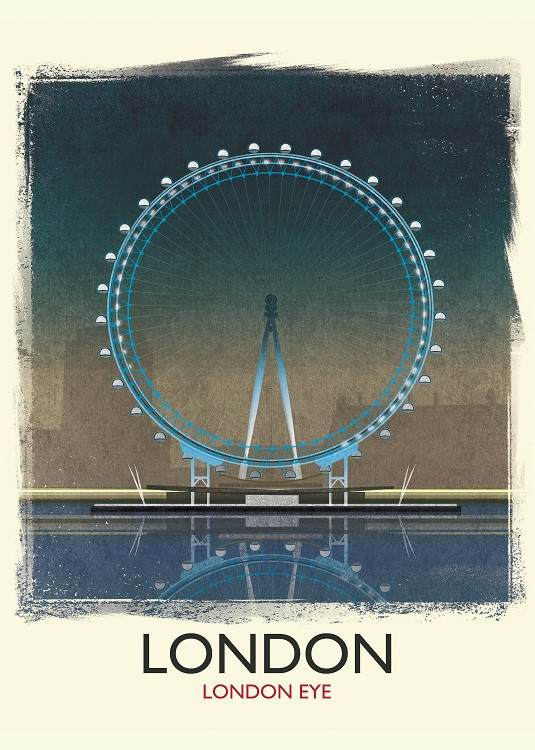 City Architecture Illustration
London Eye, teapot, red phone box, umbrella, crown… these are a few just examples of what comes to our minds when we think of London. 
City symbols are a great theme for your illustrations just because they're well-known. And that is exactly why you should turn them into your future designs.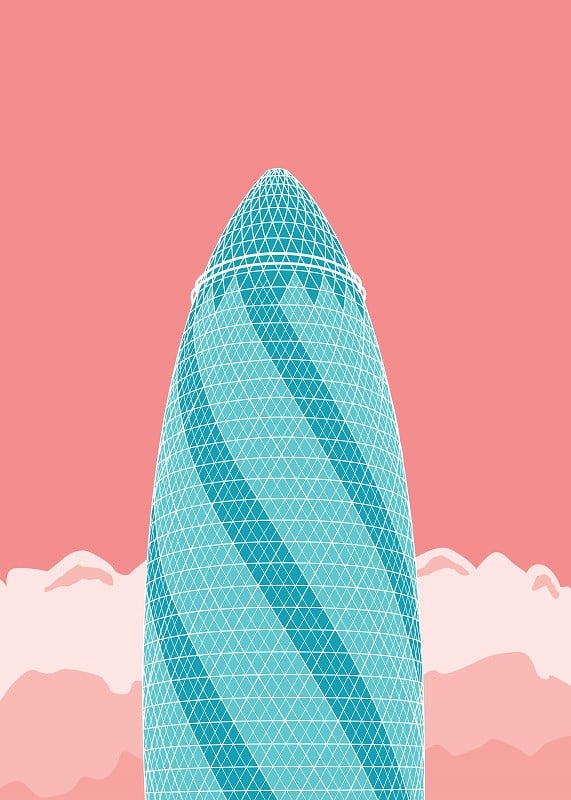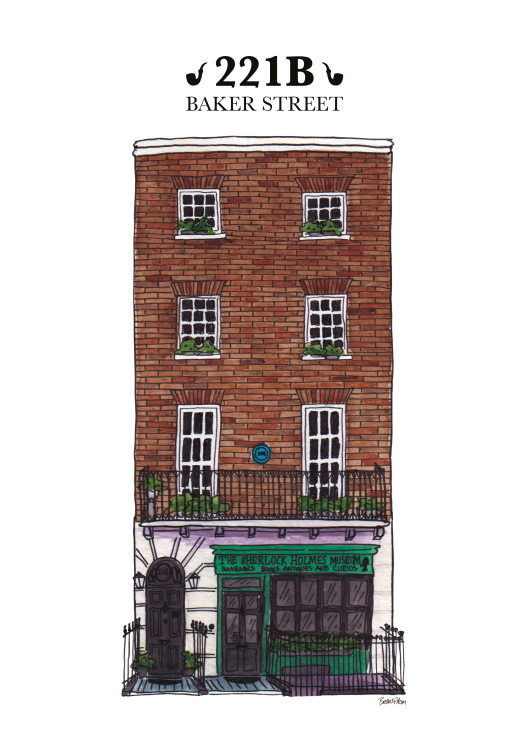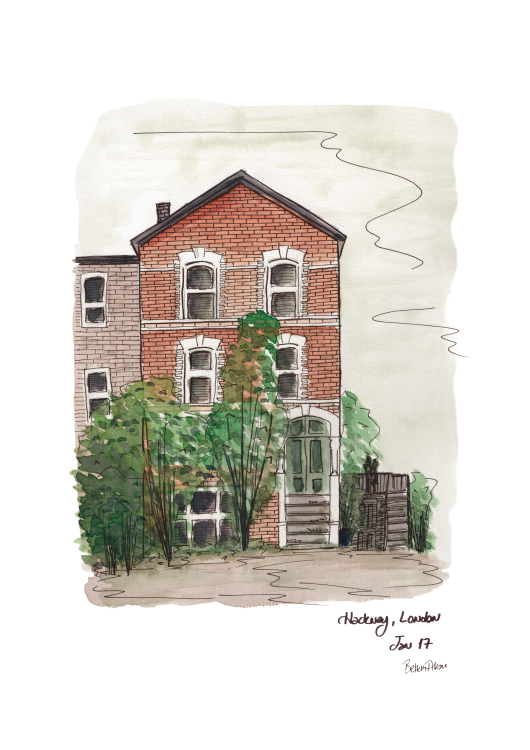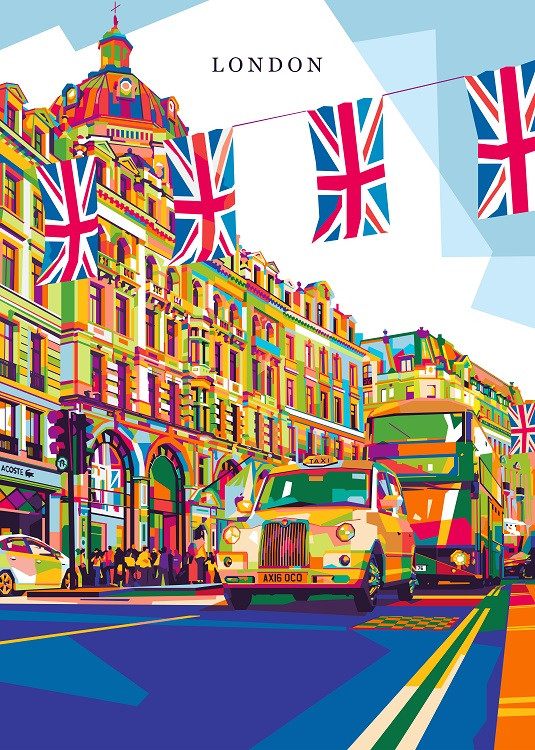 City Map Illustration
Making a map. How difficult could it be? It is easy when you wanna do it like everybody else, but the real thing is to find your own pattern and create a coherent collection of your own, custom city maps that every customer will fall in love with. 
People feel strong connections to places they have memories with, so just respond to their needs and give them a beautiful map of their city.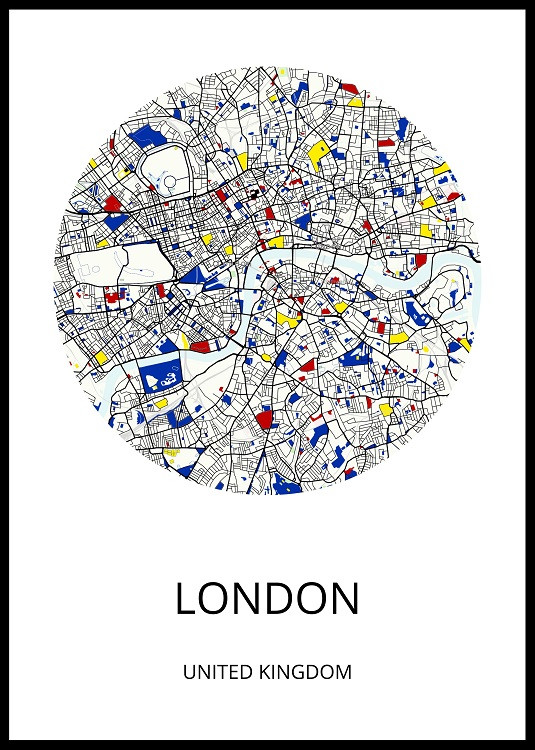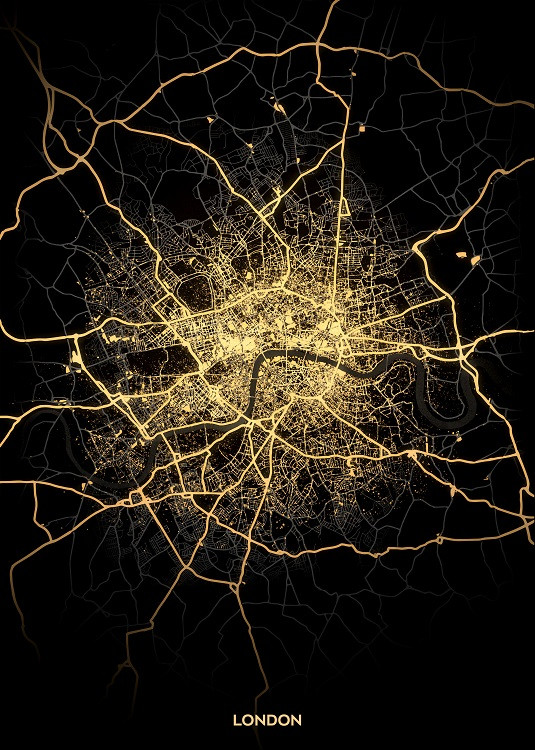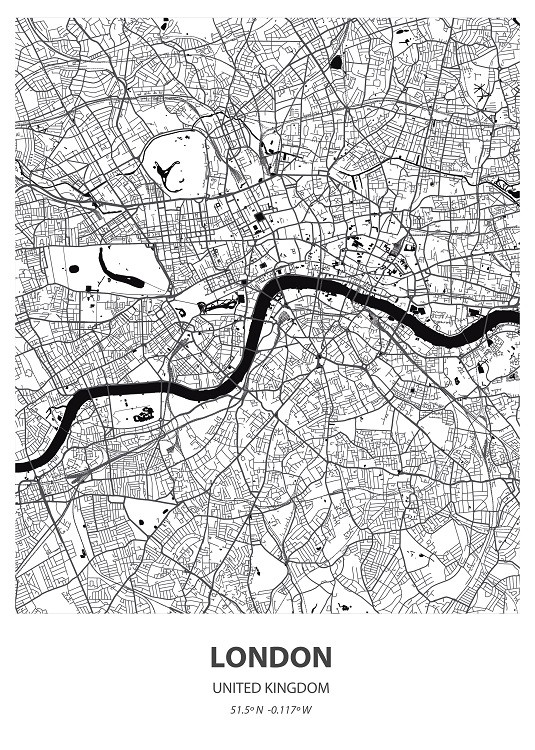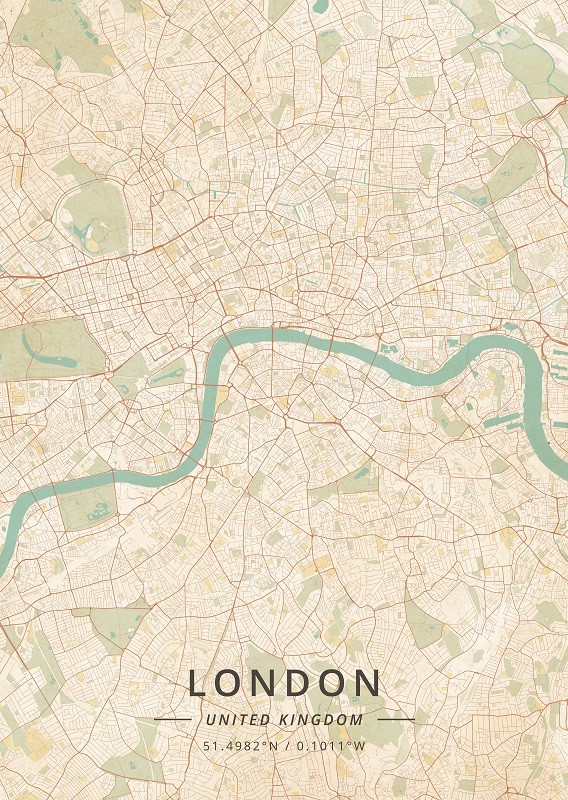 City Transport Illustration
Funny thing about the city transport. It may cause extreme emotions – usually the bad ones. However, we cannot ignore the fact that some forms of transport are considered the symbols of the city.
Just take the black cabs or red buses, right? 
Also – believe it or not, there are many transport-maniacs out there, loving trains, collecting subway tickets, excited by old trams… 
Just give them the city transport illustration.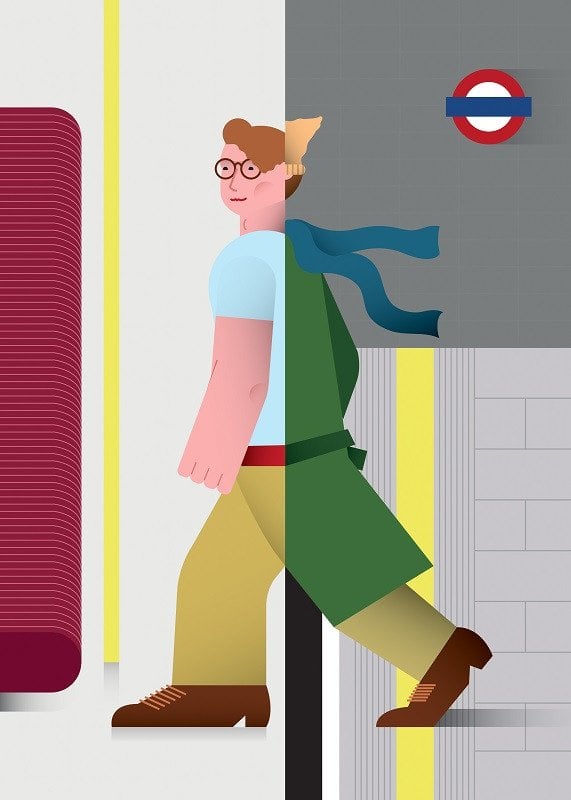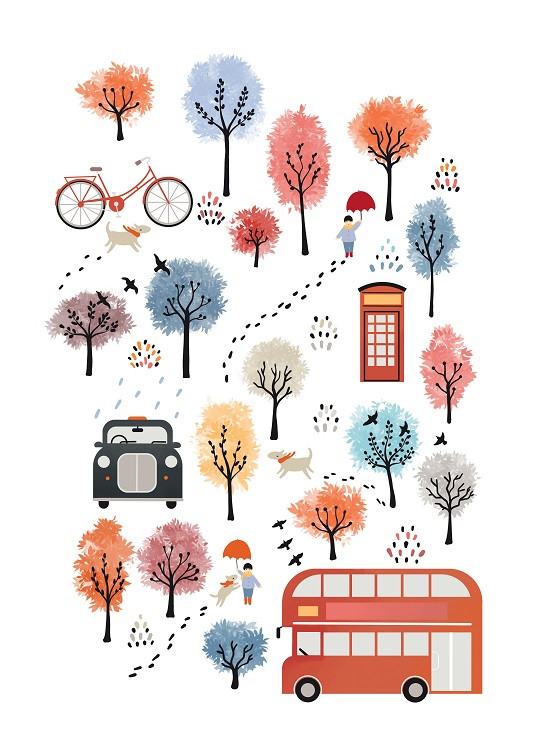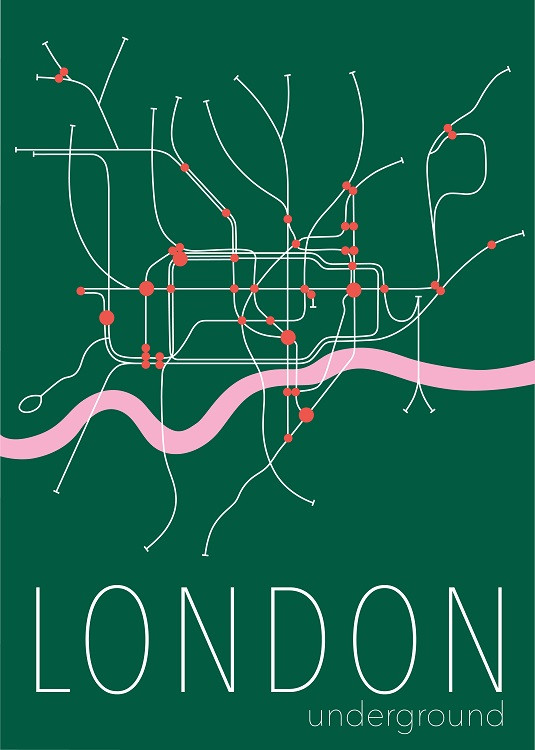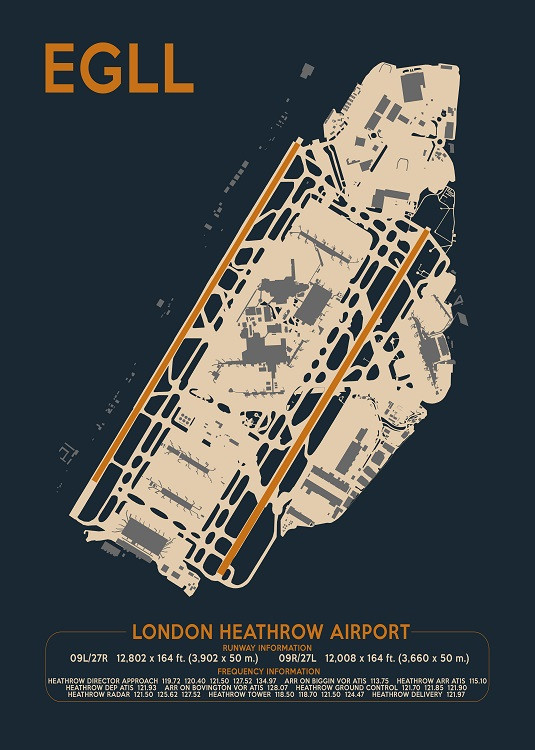 City Vintage Illustration
We are living in times when everything retro is having its second life. People love coming back to the times when everything was better or just different. 
And well. Every city has its own history, so just go back in time, and turn the past into a vintage city illustration.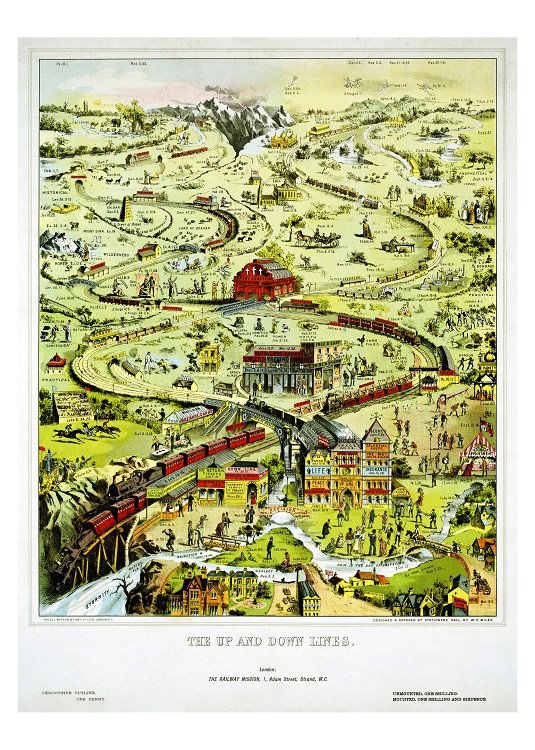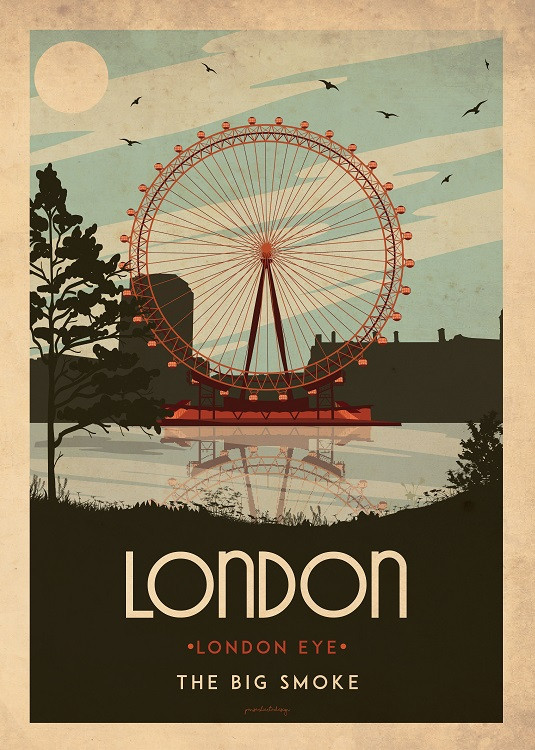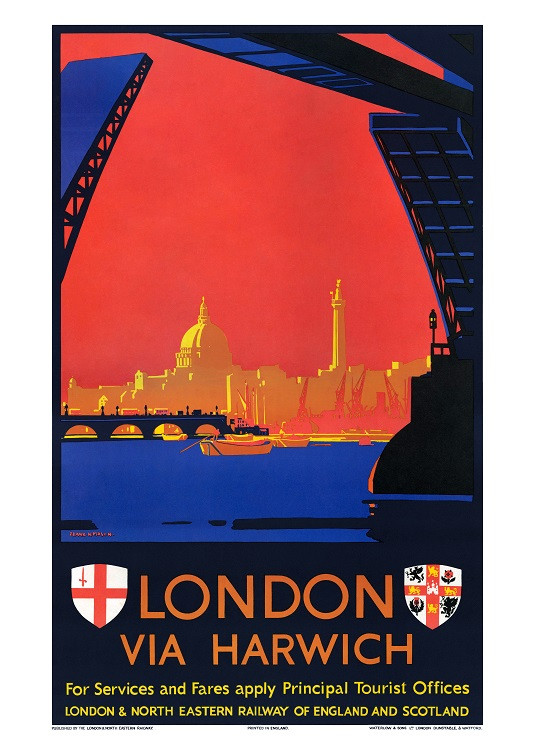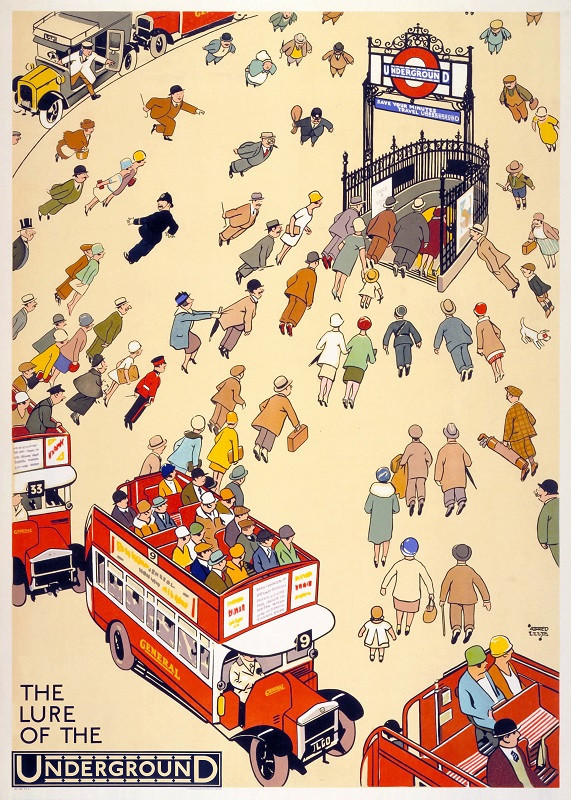 City Travel Illustration 
When asked about their interests, 8/10 people will answer: travels. 
It means that there is a huge potential in creating tons of city travel illustrations. 
And there will always be a customer interested in buying them. Why? Because hitting the town gives you this amazing energy you want to capture and bring with you to your home.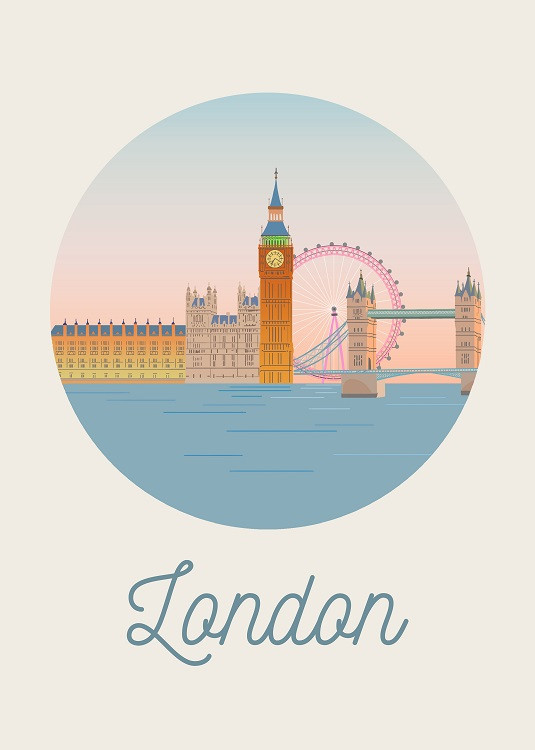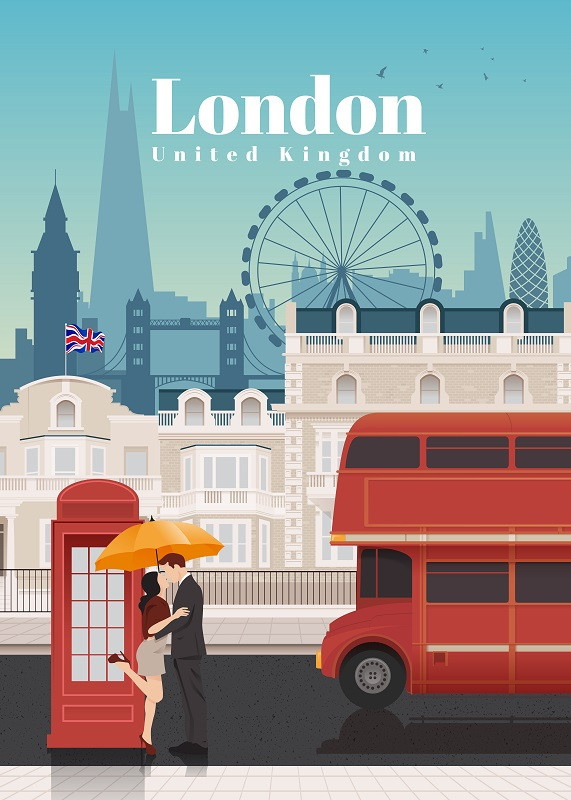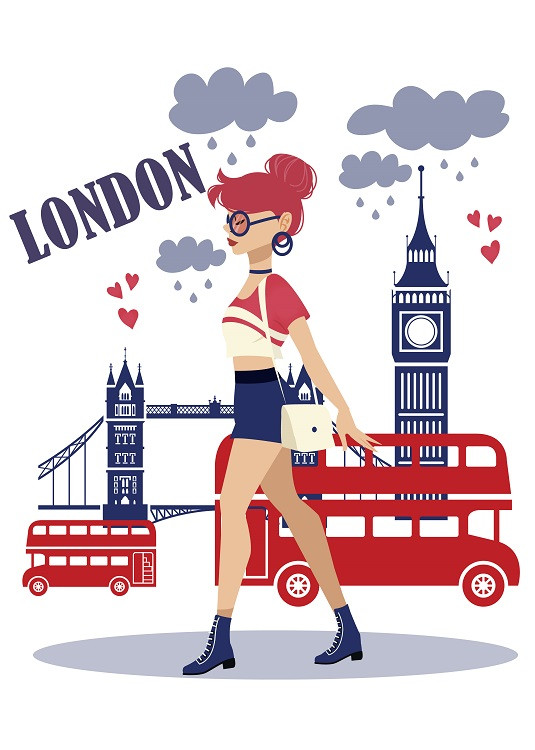 Got your own city-oriented designs? Click here to create your free artist account or – if you're already a Displate artist – submit your designs now. 

Here's what more you can read on Displate blog: