Board game lovers are a fascinating bunch. They will spend hours building civilizations, crawling dungeons, or conquering galaxies, crammed around a table with no other resources than a few bits of cardboard and their own imagination. But they can be notoriously difficult to shop for.
If you too find it difficult to decide what to buy for that board gamer in your life, don't despair. We've compiled a list of 25 gifts for board game lovers (besides more board games) even picky players will love.
Without further ado, here's a list of essential board game gifts to include on your shopping list.
25 Ideas for Board Game Gifts
Here's our list of 25 items that make great gifts for board game lovers, broken down into four categories:
Board Game Upgrades
Dice Bag
Dice Tray
Card Protector Sleeve
Card Holder
Board Game Organizer
Custom Playmat
Airbrush
Novelty Dice Set
Wooden Dice Tower
Metal Coins
Household Items
Meeple Cheese Board
Tabletop Game Glass
Board Game Mug
Board Game Coaster Set
Board Game Room Sign
Meeple Sign
Board Game Poster
Board Game Table
Apparel and Gadgets
Board Game Travel Bag
Geeky Clothing
Keychain
Tote Bag
Other
Books
Gift Card
Magazine Subscription
Board Game Upgrades
Dice Bag
Any board gamer worth their salt needs a bag to carry their many, many dice. There's a lot of dice bags out there, and a lot of unique designs to choose from. The best thing? Dice bags are multifunctional and can be used to store a variety of small items.
Dice Tray
While dice are the staple for tabletop games, they are also very small and easily lost or misplaced during a reckless roll. Luckily, they can be conveniently rolled in a dice tray, which keeps them from knocking down game pieces or bouncing off the table and into the void.
Card Protector Sleeve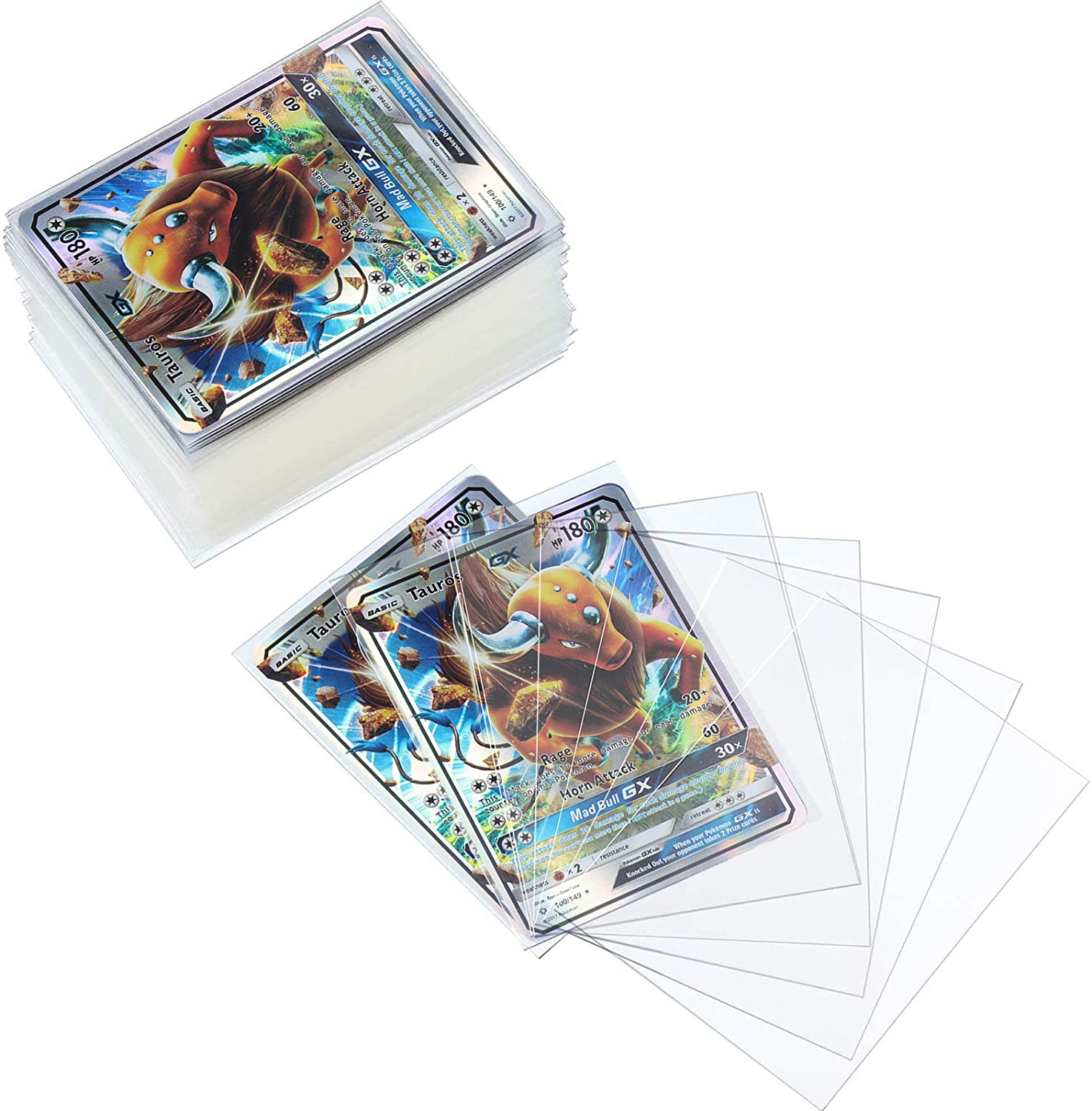 Practical gifts for board game lovers don't come any better than this. Nobody likes to see the cards to their favorite board game get worn down. Especially if the game is played frequently. Card sleeves solve that problem nicely so that you can enjoy your cards and their beautiful artwork for many years.
Card Holder
Ever spill a deck of cards by accident while playing a board game? It's not pretty. The game gets completely derailed whoever's turn it is, and frustration abounds. Luckily, board game engineers have come up with a great answer to this: the card holder.
Board Game Organizer
A board game organizer is a nifty solution that makes it faster and easier to set the game up and put it away in the box. Note that every board game needs a different organizer, preferably custom-made for the given game. Here's one for the Gloomhaven role-playing board game.
Custom Playmat
A gaming mat converts any table into a professional board game surface. An added bonus? It can be easily rolled up and stored in a tube, so your board gamer can have the board game table they've always wanted wherever they play. Here's a Space Cats Peace Turtles Wargaming Mat from inkedgaming.com, where you can find all sorts of fun designs to choose from.
Airbrush
Does your board gamer also happen to be a miniature painter? If so, they will be thrilled to get an airbrush. Perfect for all users from beginners to veteran painters, it will speed up their painting process, helping them to efficiently prime and base coat models. An airbrush also makes it possible to prime miniatures indoors as well as getting super smooth transitions on large flat surfaces. Happy painting!
Novelty Dice
If you want to feel a bit more weight or heft in your dice, you might want to consider getting some nice dice (sorry, couldn't help myself). Novelty dice range from the lewd (think – bachelorette party), through the barely functional, to the exquisitely crafted. The latter are highly recommended, the two former options – not so much.
Wooden Dice Tower
Like a dice tray, but more of, well, a tower! It keeps dice clinging happily on the table (no more rolling off of the table or getting lost). From fighting off a sinister horde of orcs to building a farm and raising a family, this wooden dice tower makes a great addition to every dice-based board game out there.
Metal Coins
They are great for replacing cardboard tokens in the games your board game lover plays and provide a real luxury feel. A perfect accessory to enhance any gaming experience that won't strain your budget too much. Here's a set of 50 metal coins from Etsy.
Household Items
Meeple Cheese Board
When you are playing board games and hanging out, you want easy finger foods. The meeple cheese board and knife set is a great gift for board gamers who are always all about the snacks during game night. Also, it can add an extra bit of ambiance and flair to any board game party!
Tabletop Game Glass
We get it, no drinks at the table, but sometimes your board gamer just has to hydrate up while they're screaming across the table, yelling at their dice to behave. And why would they drink from a regular glass when they can sip from a tabletop game glass featuring a funny board game-related etching?
Board Game Mug
It may not be the first thing that comes to mind when you think of the perfect gift for board game lovers, but mugs make surprisingly good gifts for the gamer who has everything. Since they come in so many variations, there's no chance you won't be able to find the exact right one, no matter what type of board game geek you're buying for and how specific their style is. Here's an amazing set we found on Etsy.
Board Game Coaster Set
What pairs better with a board game mug than a set of thematic coasters? These D20 themed coasters are sure to imbue any gamer's living room with a bit of personality and style, turning a basic cork set into a conversation starter.
Board Game Room Sign
This way, fellow board game lovers! Help the tabletop gamer in your life mark their territory with this easily installed room sign featuring a meeple cutout, and make a very uniquely personal gift to give, at an affordable price.
Meeple Sign
A wooden sign saying 'I like meeples more than peoples' is a fun gift for a board game lover and an original piece of geeky decor. Available as a DIY paint kit or as a completed piece, it looks great propped up against a stack of game boxes.
Board Game Poster
If you have friends with bare walls in their gaming rooms, opt for some cool artwork to adorn their spaces. A board game poster is a great gift that highlights their favorite pastime and is sure to become a talking point on any wall.
At Displate, we offer posters related to specific board games as well as board gaming in general. Are you gift-shopping for a MtG fan? We got you covered with amazing Magic The Gathering Posters. And if you know someone who loves Dungeons and Dragons, check this Dungeons and Dragons Dice Art set from our officially licensed Dungeons and Dragons Posters collection.
Board Game Table
Looking for a high-end gift for a board game enthusiast? Why not upgrade the furniture in their gaming room and get them a gaming table. A fair word of warning though: since a gaming table will probably cost you upwards of about $600, you may want to consider chipping in with your friends and buying the gift together.
Apparel and Gadgets
Board Game Travel Bag
Designed specifically with board games in mind, board game travel bags help to secure board game boxes during transport. They range anywhere between $30 and $150, so you just have to pick your price point and order away. You may now stop agonizing over what to buy the hardcore board gamer on your shopping list. You're welcome.
Geeky Clothing
Inspired by the tabletop classic Settlers of Catan, this punny board game sweatshirt is bound to keep your board game fanatic warm in the colder months. They can always pair it with a matching Catan-inspired beanie and show off their nerdy side wherever they go.
Keychain
Don't want to buy your board gamer a gift that will collect dust? Opt for a practical and fun keychain that goes great on a keyring or on the strap of their board game bag.
Tote Bag
This tote bag is the perfect way for your gaming geek to display their love for all things board gaming. Featuring different board game components like dice, pencils, cards, tokens and meeples, it's ideal for carrying all those games around and a fun gift for any board gamer.
Other board game gifts ideas
Books for boardgamers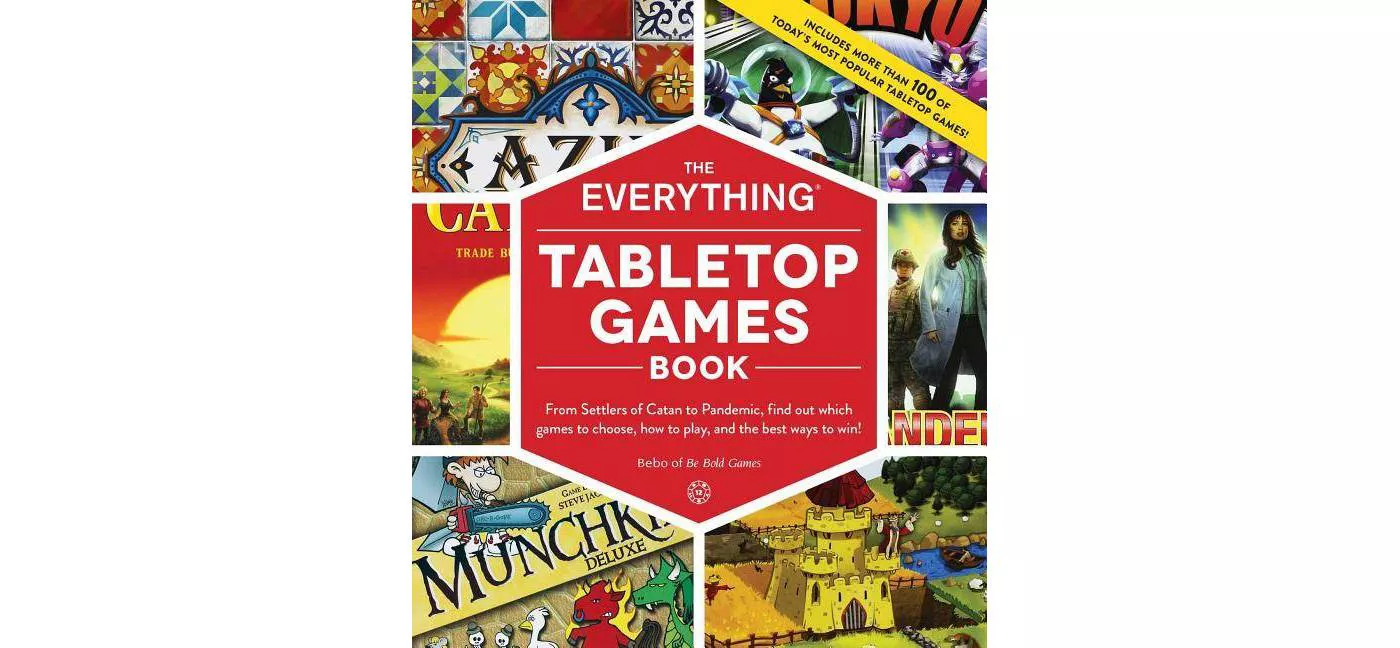 If you know someone who loves to play board games, give The Everything Tabletop Games Book a try! From classic games like Settlers of Catan to newcomers like Gloomhaven, this book dives into the world of board gaming, guiding the readers through the rules and strategies of play, with insights into their favorite games.
Gift Card to your local board game store
What to get someone who loves board games? When in serious doubt, you can't go wrong with a gift card to their local game store, letting them choose the perfect gift themselves. And if they are into painting minis, opt for a gift card to a plain ol' art supply store, where they can stock up on crafty art supplies like paints or paint brushes.
Magazine Subscription
There's no better way to learn more about tabletop games and get to know about new ones than by reading magazines dedicated to tabletop games. Many games are incredibly complex, and many a paragraph has been written on optimal strategies, theory-crafting and, essentially, how to play the game (whatever it is).
There are several popular magazines devoted to tabletop gaming. Big names include Tabletop Gaming, Spielbox, White Dwarf, and Wargames Illustrated.
That's a wrap!
Every self-respecting game hoarder probably has their apartment crammed to the top with board games upon board games upon board games (and more board games). But what they make up in physical games they often lack in accessories. And this is where you come in. 
From game pieces and components to home decor to clothing, board game accessories are perfect gifts for any board gamer, be it your coworker or family member. And if the board game lover in your life also happens to be your significant other, you may try something out of the box, like inviting your family and friends over, and throwing your loved one a secret game night party with their favorite games. A great gift and a thoughtful, loving gesture for that extra special person.
If you liked our gift ideas for board gamers, or think there are other fun gifts for board game lovers that we've missed, let us know in the comments!