We all know one – a certified book nerd who plows through books like a maniac and whose to-be-read pile dwarfs the hoard of Smaug himself. But how do you shop for them? Is there anything beside the tried and true object of their obsession (books, that is) that they possibly might want to collect?
Turns out there is! We've rounded up a gift guide of 20 best gifts for readers & book nerds that aren't books. So, if you're searching for the perfect book lover gift, pop in and have a look because these bookish gear and paraphernalia are guaranteed to put a smile on the face of any avid reader out there.
Fun Bookmark Set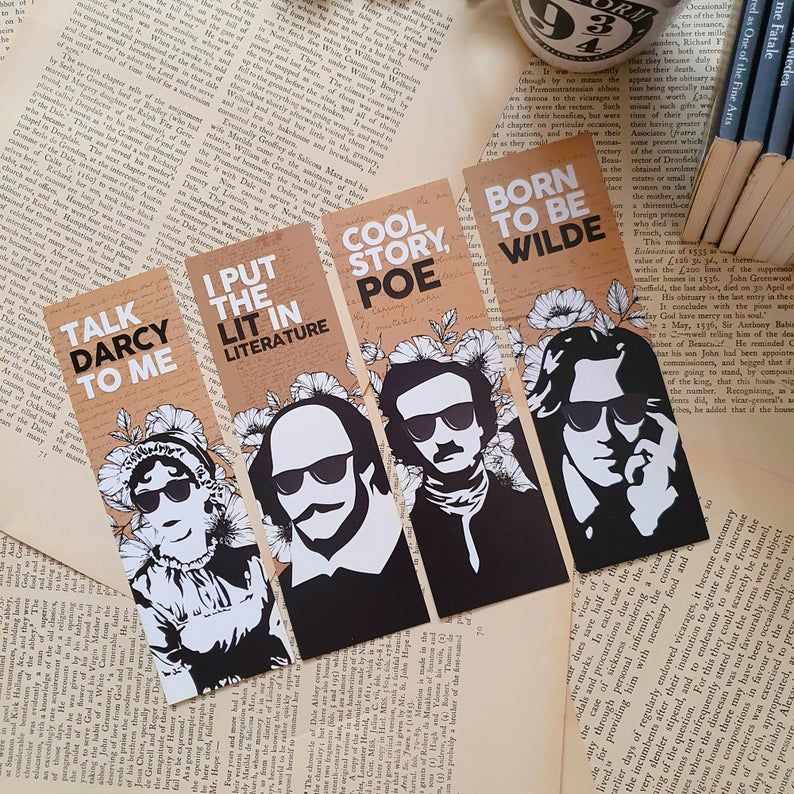 Do you see your favorite bookworm marking their books with odd slips of paper or ticket stubs? (We've all done it, don't judge.) How about getting them a bundle of bookmarks?? Whenever they need a break, they'll have something stylish at hand to help them pick up right where they left off.
Bookish Candle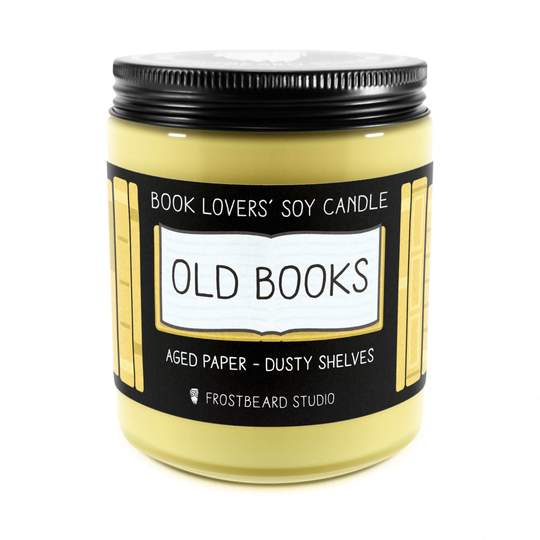 From general book-related scents, such as Frostbeard Studio's aged paper scented soy candle, to scents evoking specific fictional worlds, such as Bookishly's Shakespeare-inspired candle capturing the scents and smells of Verona, book-themed candles will send your bookworm off into a state of olfactory bliss, taking their reading experience to an entirely new level!
Literary Mug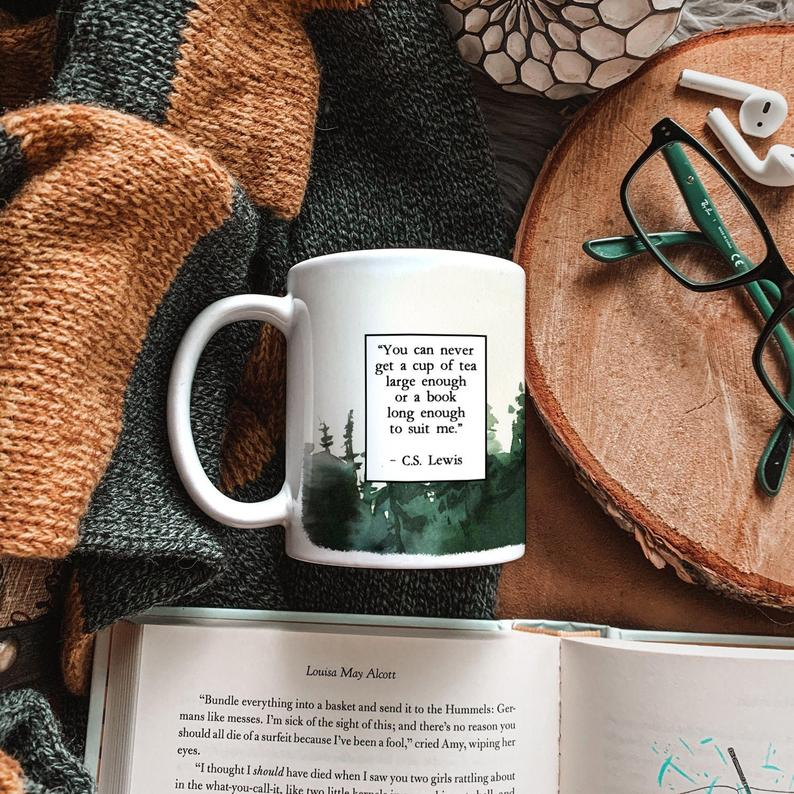 There's nothing like a cup of joe (or tea, if that's your thing) with a good book. In fact, bookish mugs are classic gifts for book nerds, transporting them to their favorite fictional worlds with every sip. Opt for one with a fun or memorable literary reference and help your reader start their day off right.
Book Subscription Box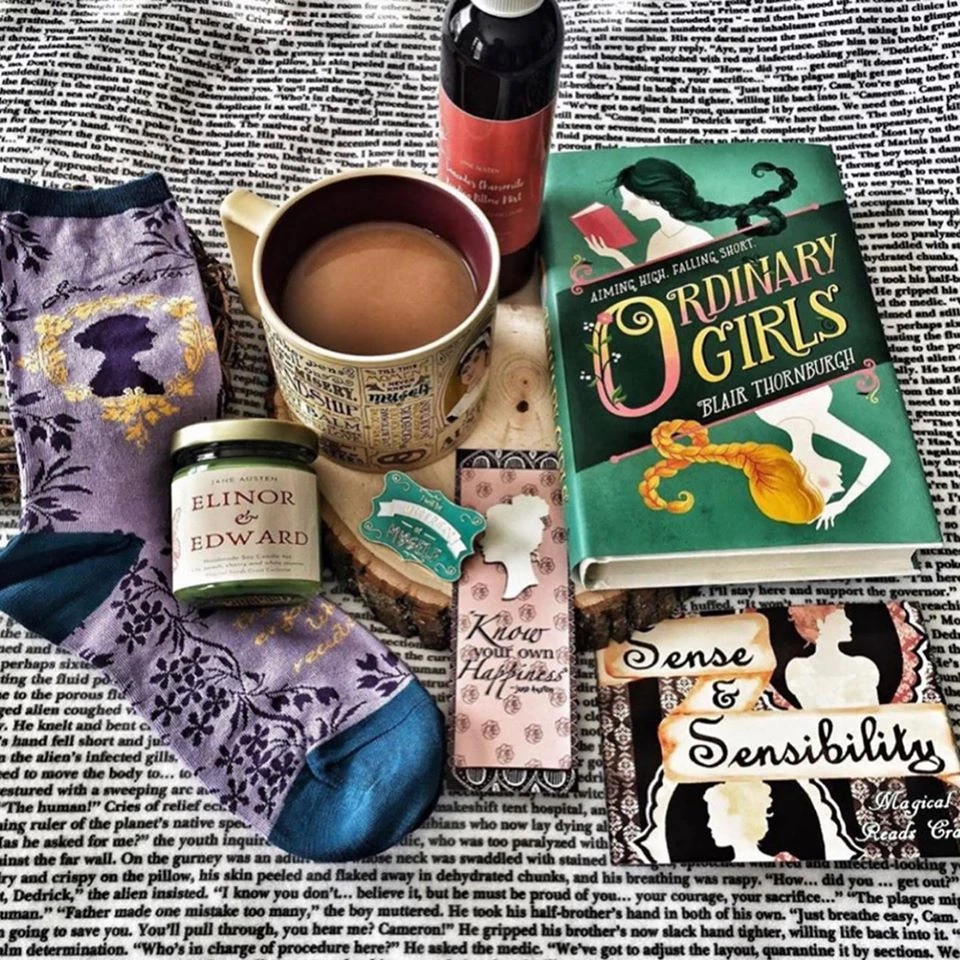 Help keep your book nerd's shelves stocked all year long with a book subscription box. There are many boxes out there that send books and a selection of literary goodies, ranging from coffee beans to socks to bookmarks. Delivered right to their doorstep every month, a curated book box is a fun gift sure to delight book nerds of all ages and genres.
Geeky Bookends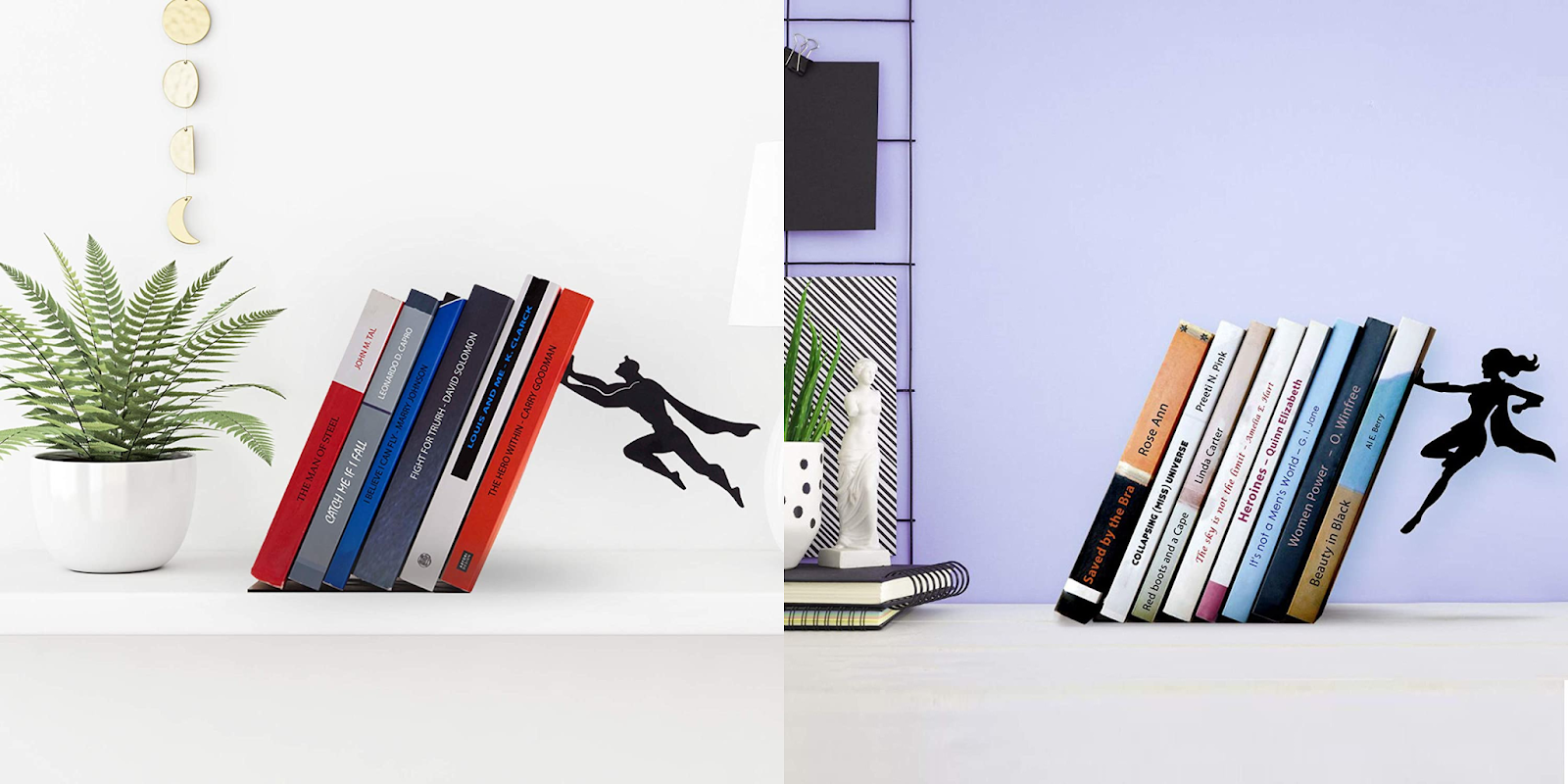 Help your reader keep their books upright and organized with book support that'll add some nerdy flair to their shelves. These superhero bookends will be an awesome gift for any reader who also happens to be a fan of geeky decor and accessories. For more nerdy book stops go here.
Gift Card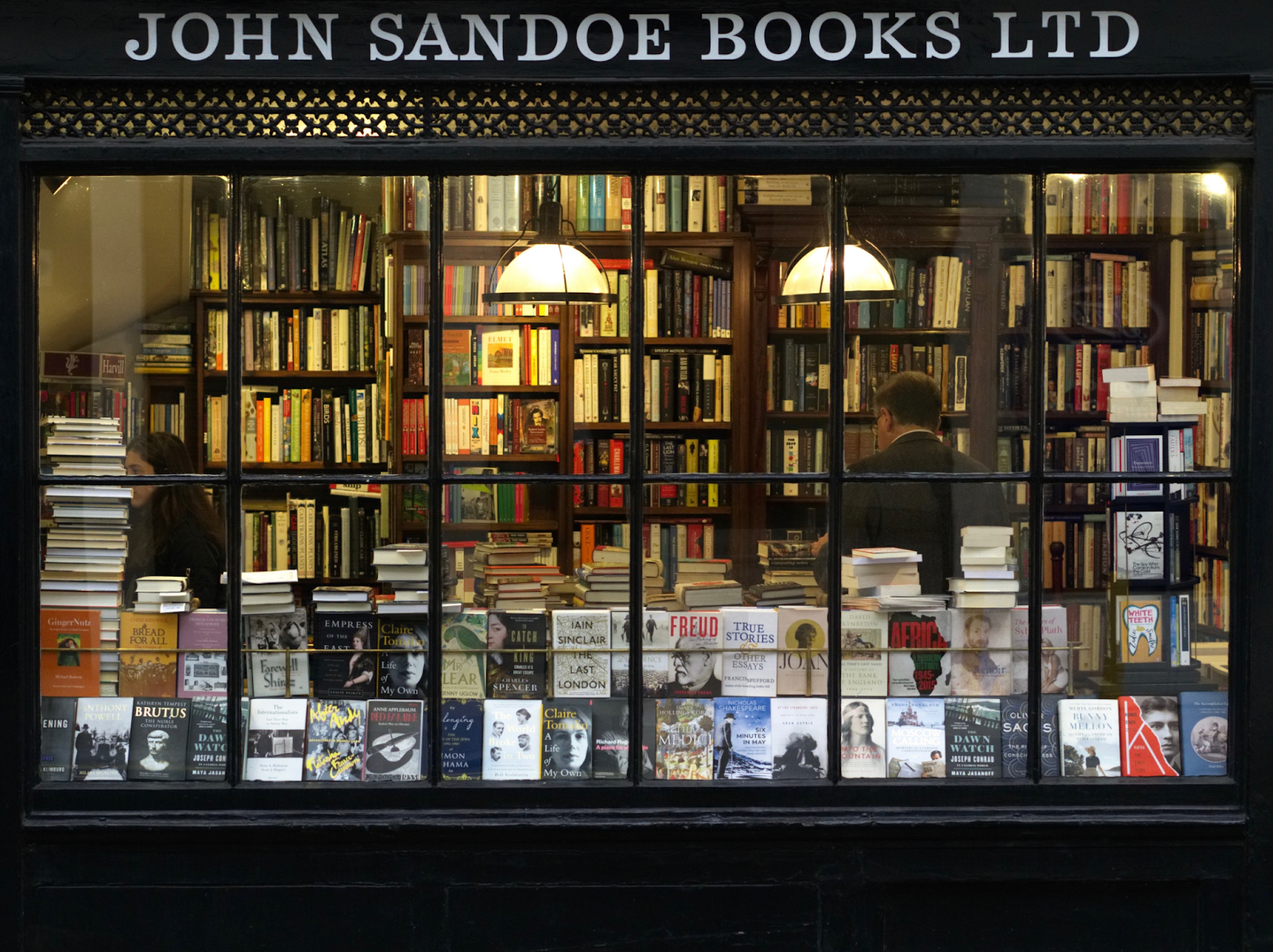 To those of you who think a gift card is the lazy way out: think again. It gets you off the hook for finding just the right paperback, and is the perfect excuse for your literary connoisseur to add another volume or two to their ever growing book collection. So go ahead, buy them one to their favorite bookstore, and let them have the joy of picking out a book themselves!
Bookish Apparel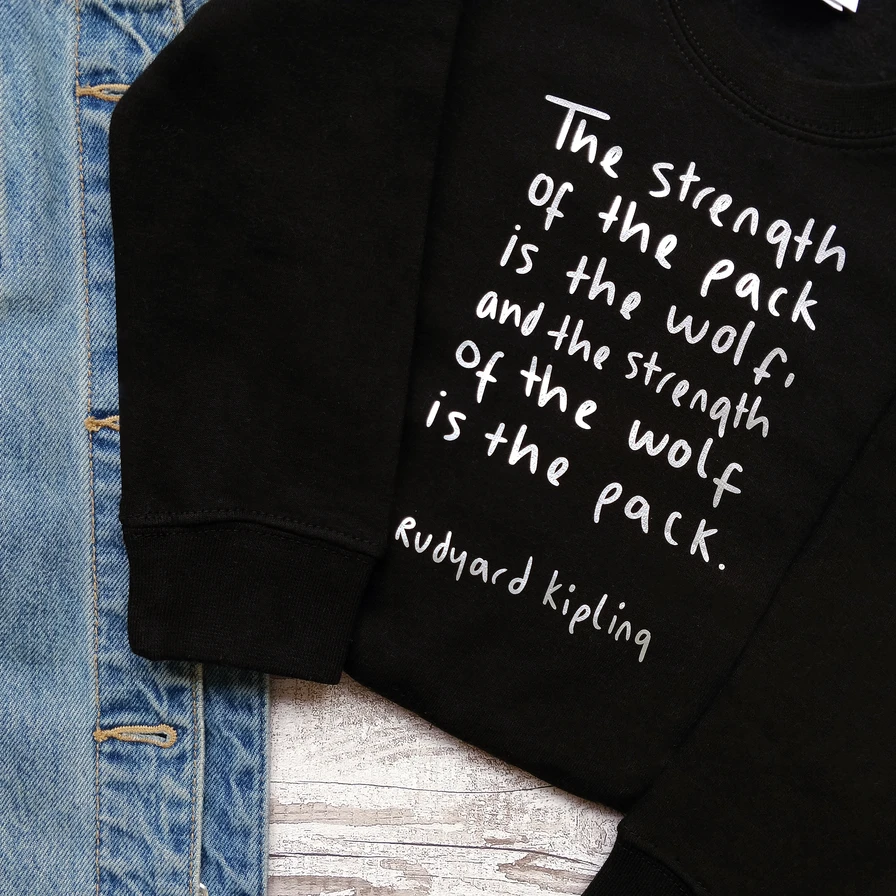 How about book-related apparel that proudly proclaims your friend's love for reading? From literary quote tees to bookish socks, any book-loving fashionista will be happy to upgrade their wardrobe with some literature-inspired clothing.
Book Lover Poster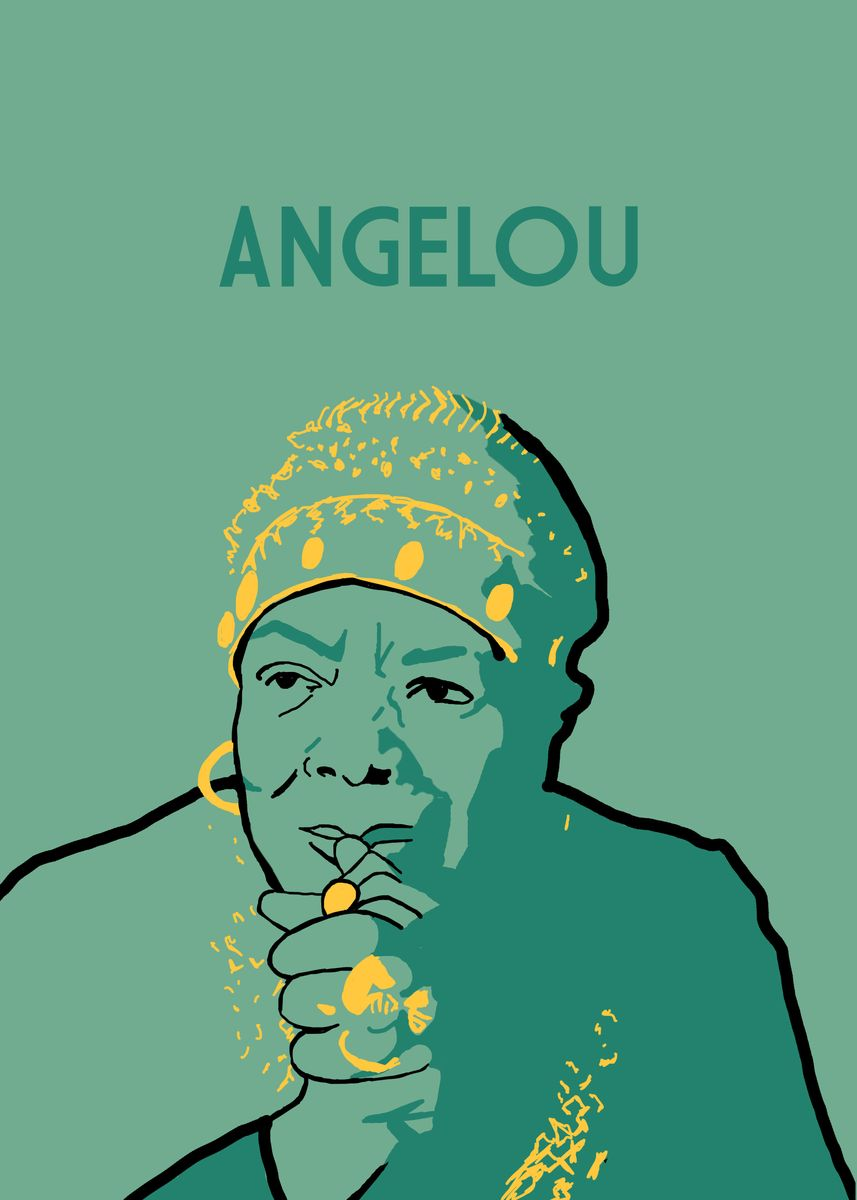 Are your book lover's walls a bit bland? If so, help them spruce them up with some literary themed posters. At Displate, we offer a vast array of bookish wall art featuring literary quotes as well as covers of classics and children's books. Not only will a literary poster highlight their favorite pastime, but it will also be an A+ addition to any home décor.
Book Shaped Lamp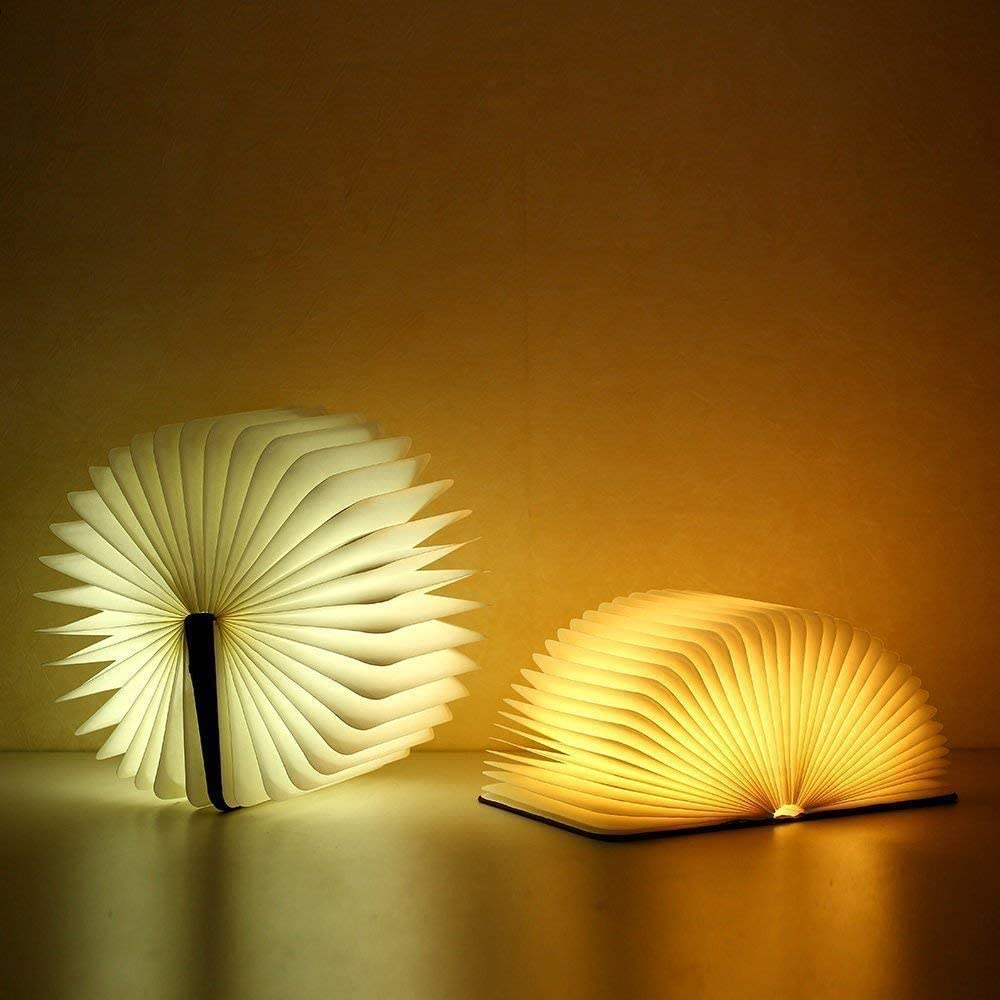 This fab lamp opens and closes just like a real book and is sure to brighten up any reading experience. Open it to turn on the light and close it to turn it off. It has no cord and holds a charge for a very long time (or so we've heard). A perfect gift for any night owl who likes to burn the midnight oil with a good book.
Personal Library Kit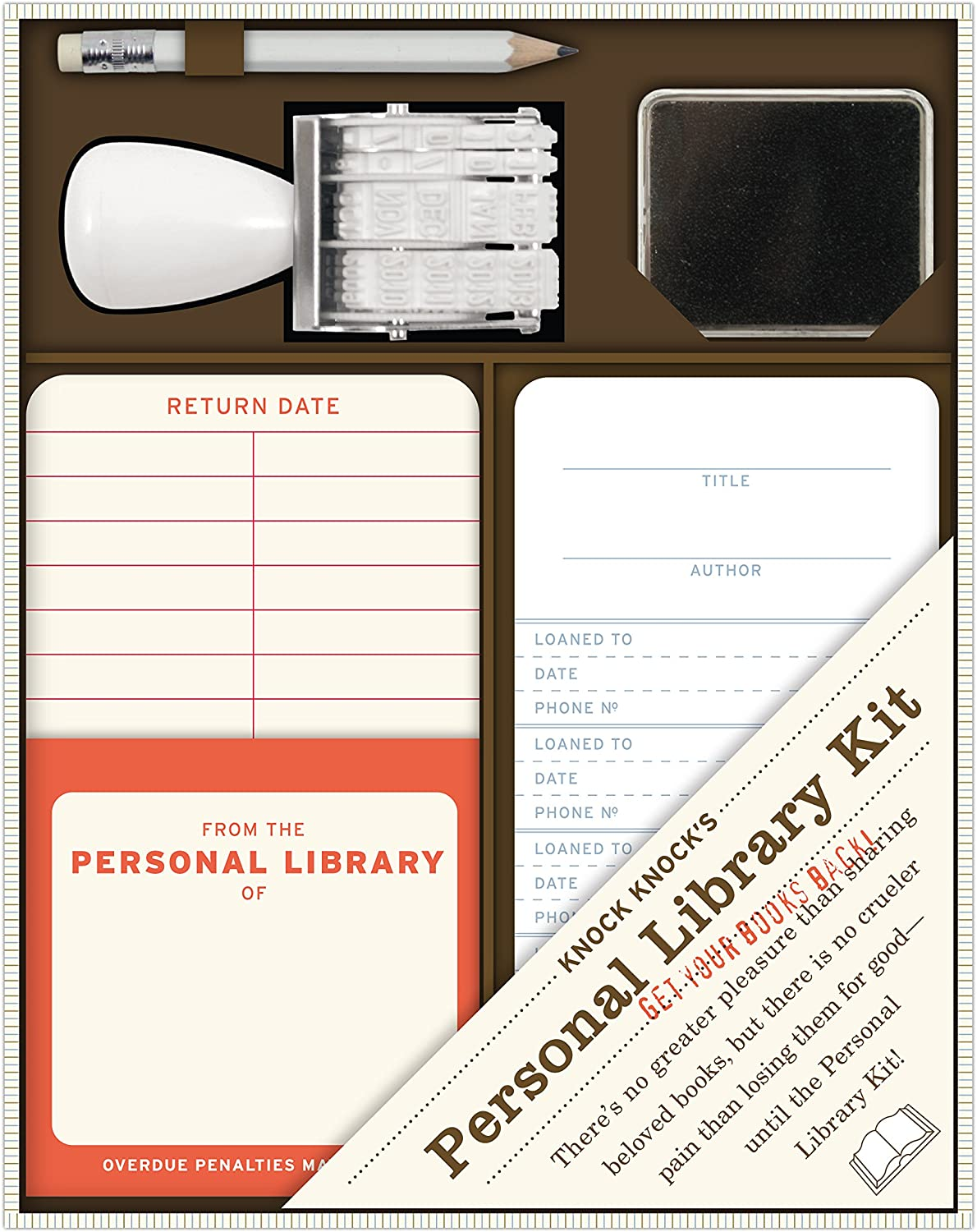 This personal library kit makes for a cool and practical gift for the generous book lender in your life. Self-adhesive pockets, checkout cards, a date stamp, a black inkpad, and a pencil will help them keep track of all the books they've lent to and from friends, and take note of any volumes missing from their library.
Book Embosser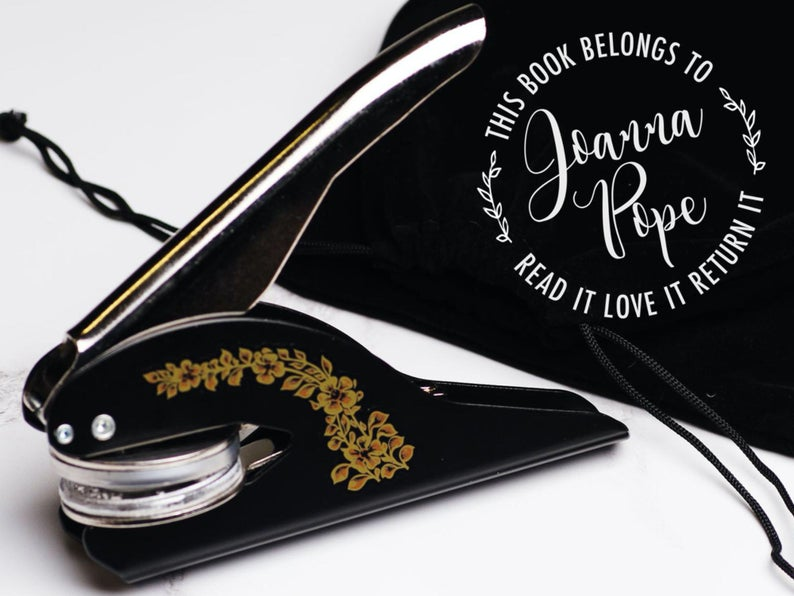 Any possessive book owner will be thrilled to receive this elegant personalized book seal, so they can add a tasteful personal touch to their books rather than scribbling their name on the inside cover. A stylish tool to mark any book, an ex libris stamp will turn your bookworm's regular bookshelf into a home library collection.
Floating Bookshelf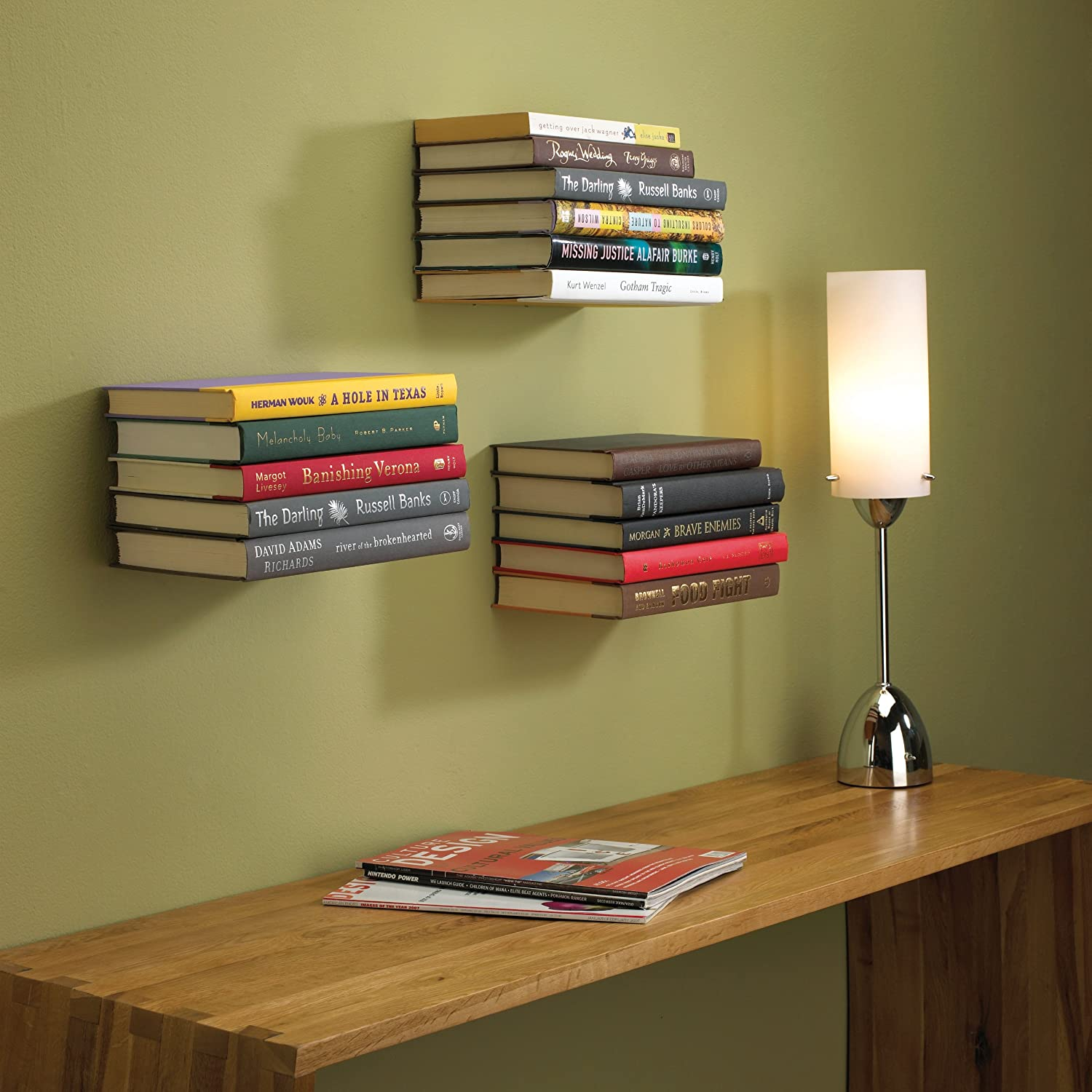 Book storage that doubles as art? Why not. This bookshelf becomes invisible once your bookaholic stacks their favorite reads on it, making it look like all those books they've been collecting are actually suspended in the air. Pretty cool, huh?
Book Tote Bag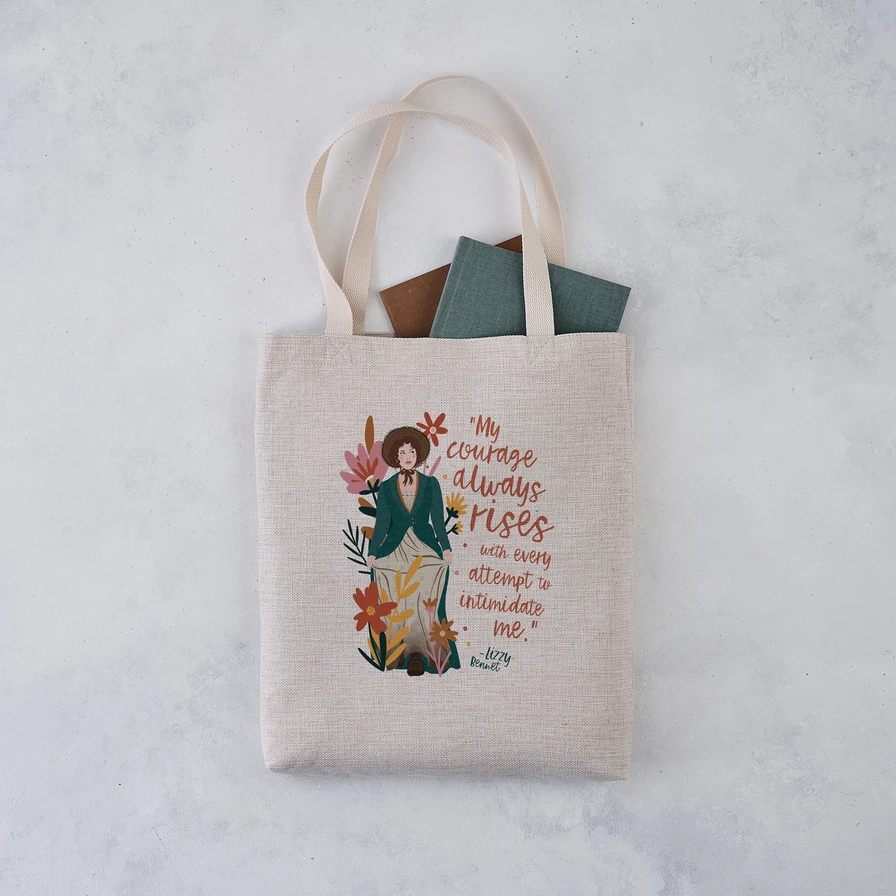 Practical gifts for book nerds don't come better than literary tote bags. How else are they going to carry all those books they don't need? Look for tote bags that honour reading with humorous or witty quotes so that your bookworm can proudly declare their love of literature wherever they go.
Book Sleeve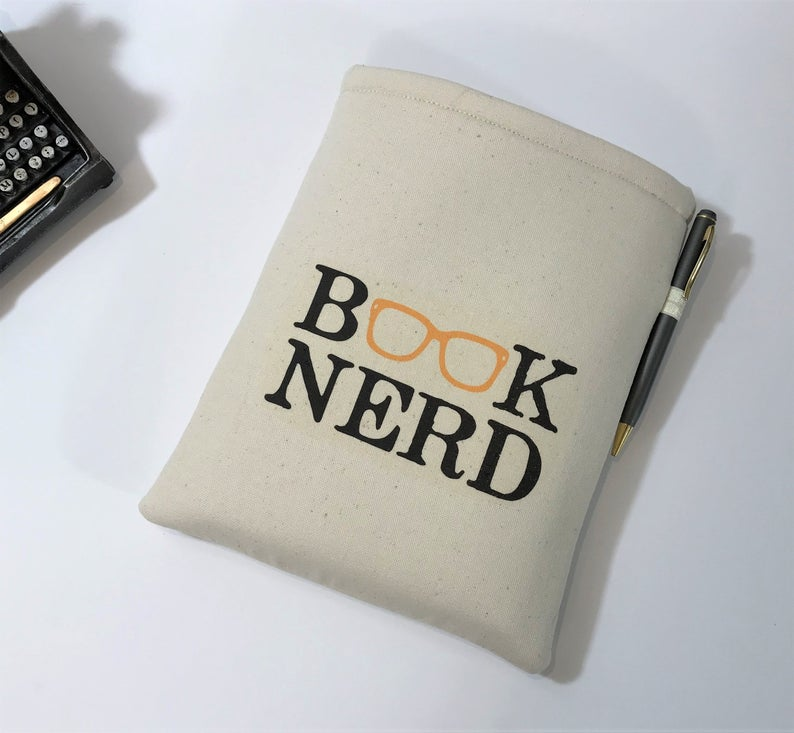 Since anybody who loves to read probably carries a book on them wherever they go, their paperbacks inevitably get dog-eared and tatty. Help your book lover keep their books in pristine condition with a protective book cover. Now they can travel with their favorite read without worrying that it will get creased or worn out in the process.
Throw Pillow and Blanket Set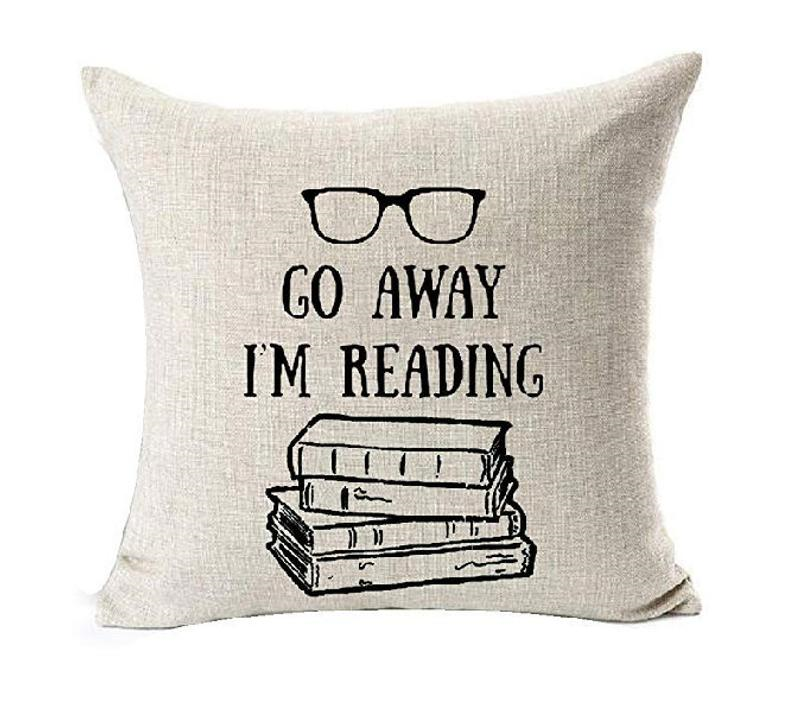 Virtually all book lovers of this world have a reading nook where they unwind and lose themselves between the pages of a novel with a cup of tea or coffee. Help them make their favorite reading spot even cozier with a throw blanket and pillows featuring book-related images or quotes.
Enamel Book Pin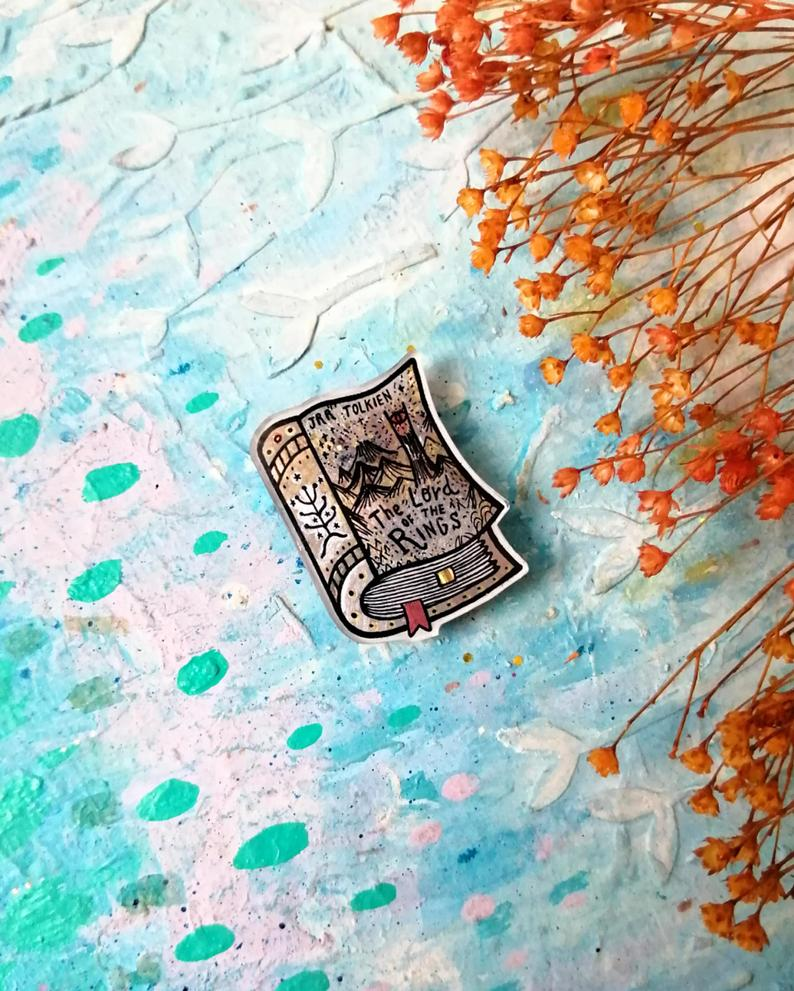 A book themed pin brooch makes a cute and affordable gift for book lovers. Perfect to wear on hats, lapels, bags, and wherever they want their passion of reading to shine. And since there are infinite varieties of book pins available online, you will have no problem finding one exactly to their liking.
E-Reader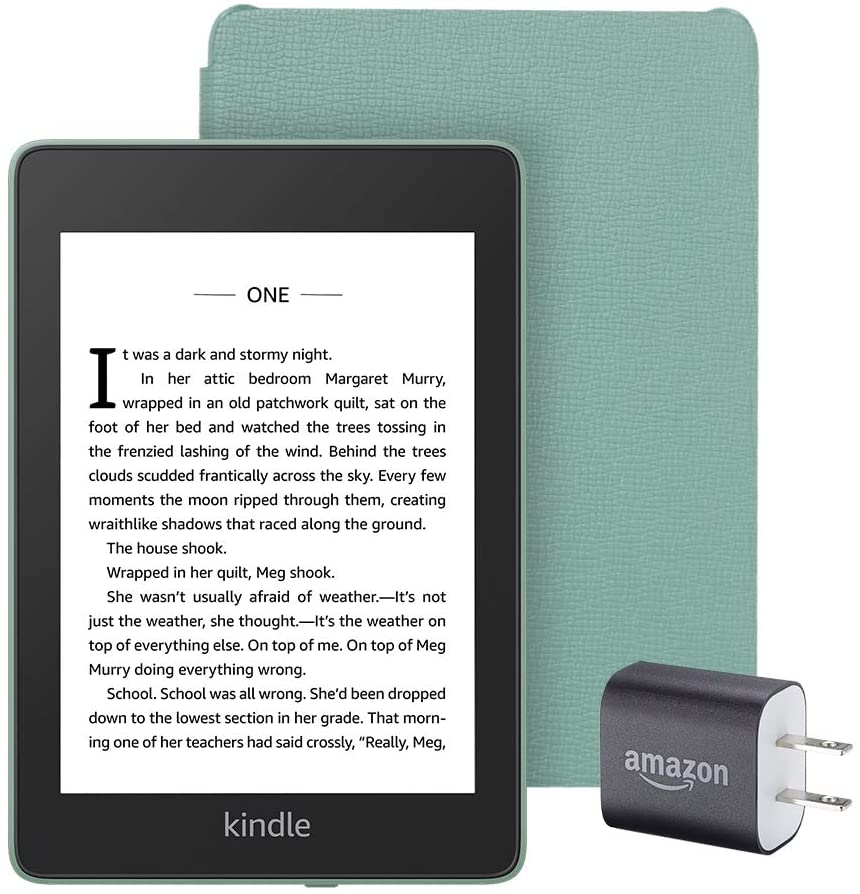 If your budget allows it, why not buy your bookish friend a Kindle? Even die-hard fans of printed books will likely see the benefit of being able to carry several hundred books in one device. What if they already have one, you ask. Why, check to see if newer models are available with more features that they would appreciate.
Literary Postcard Set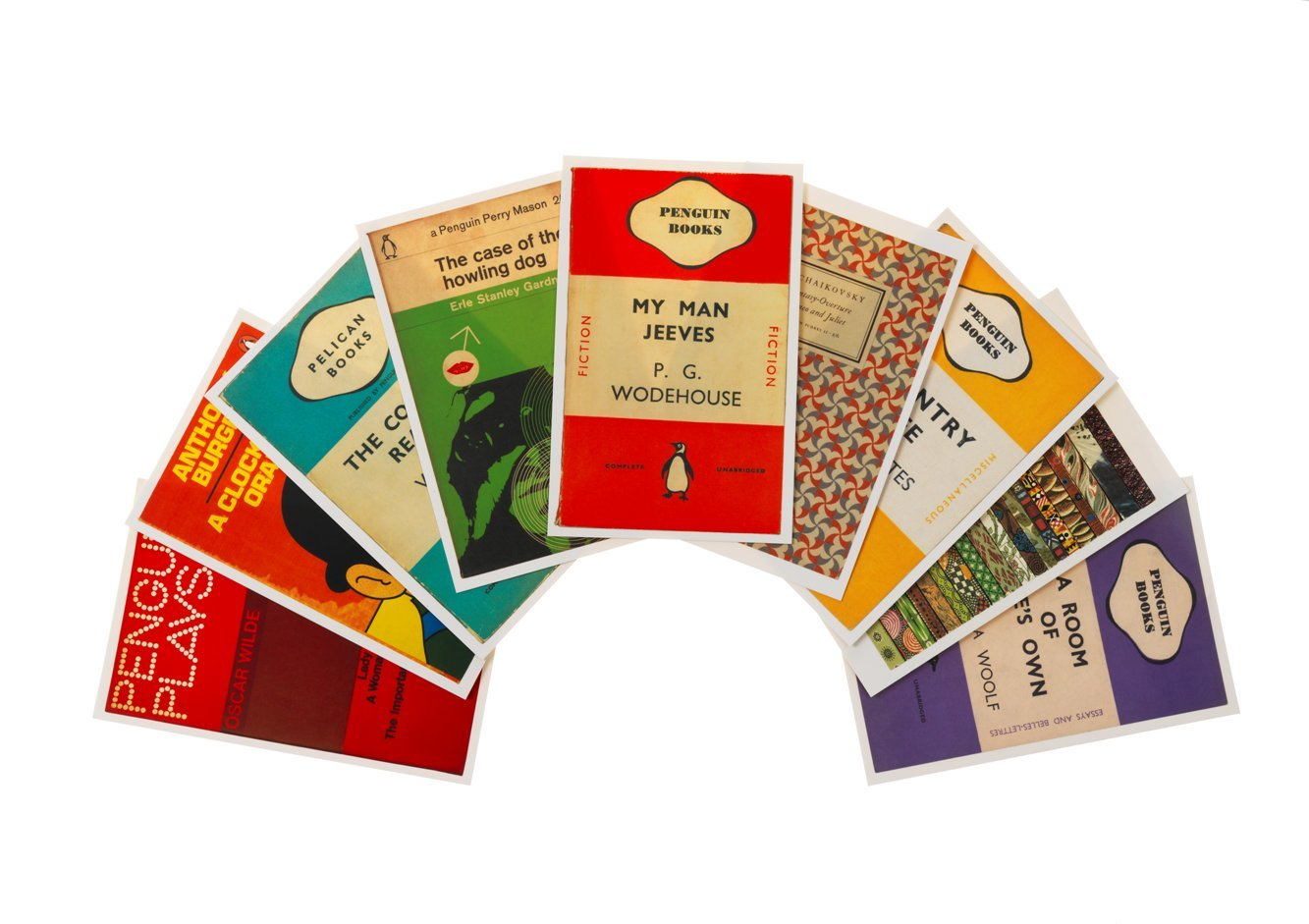 A great stationery gift for book lovers. Inspired by classic Penguin Books covers, the modern aesthetic of these postcards makes them a piece of art your bibliophile may share with family and friends or keep to themselves (they look great popped inside a frame).
Literary Notebook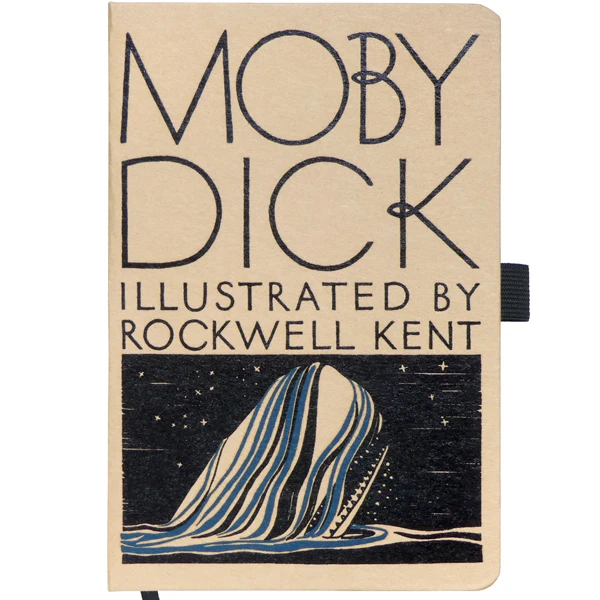 People who love the written word often dabble in writing themselves. Notebooks with literature-inspired covers are great gifts for book nerds and can be a great place for them to jot down notes from books they are reading, quotes to remember, or ideas for things to write.
E-reader Case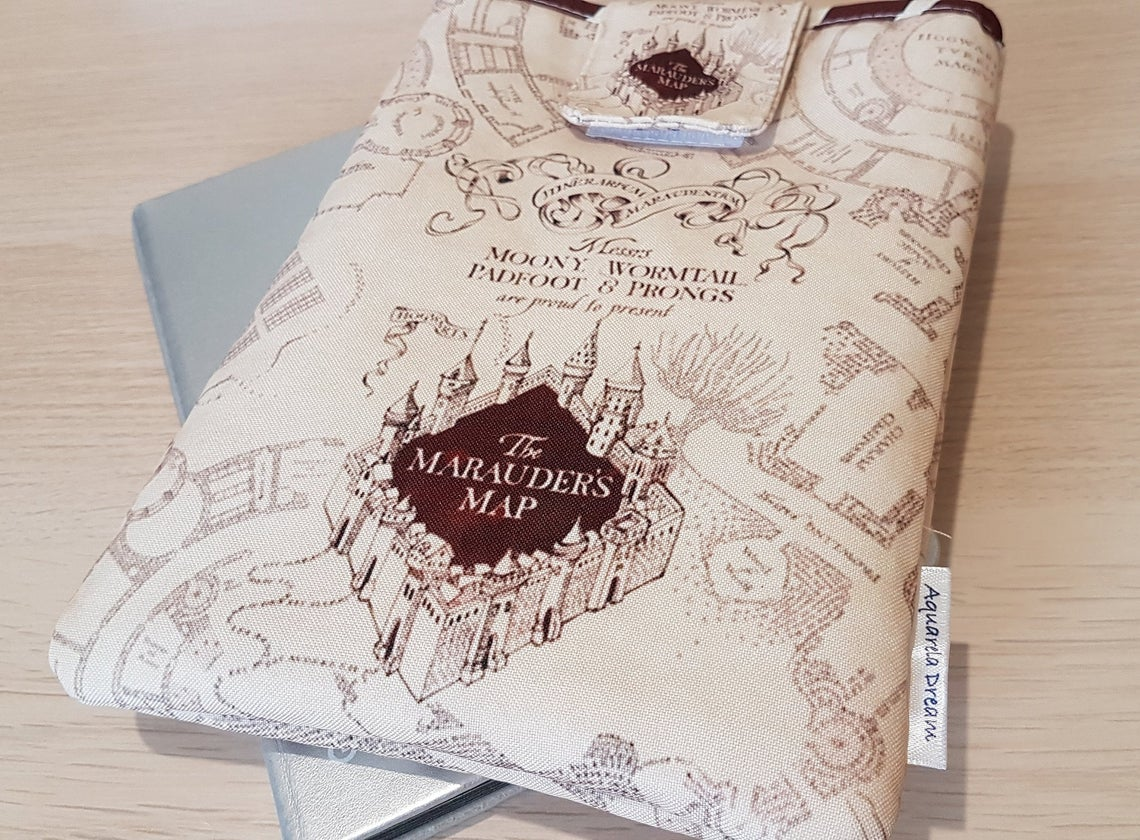 With a book-inspired Kindle cover, your book nerd won't have to fuss over whether the keys, pens, or whatever it is that they carry in their bag or backpack will scratch the screen of their device. You can get them one with their favorite quote, book cover, or image of their beloved character.
Gifts for Book Nerds – What's Your Pick?
Before you decide on the right gift for your reading friend, give it some extra thought and carefully consider their likes and dislikes. After all, the book nerds in our life often happen to be the people who can read us better than their favorite books. And that deserves a special thank you.
A bookish mug? Literary themed pillow? Or maybe a pair of socks with a quote from a novel? If you found something for your favorite bookworm, or think there are other gifts for book lovers that we've missed, let us know in the comments!