The Dark Knight Returns to our blog in this post about the best batman graphic novels. Batman's story has been told through the lens of many talented writers and artists over the years. From Frank Miller, Jim Lee, Geoff Johns, Jason Todd & writer Scott Snyder among other creative storytellers.
From hero to menace, Batman has been called many polarizing things throughout his detective comics storylines. Batman graphic novels give us a deep dive into Batman's early years, Bruce Wayne's origins and his connection to the Justice League, among other important story arcs.
We also see notable characters such as Jim Gordon and the Joker's origin in iconic graphic novels. If you're looking for a batman inspired gift for the Holiday season, we've got you covered on our blog too.
Without further ado, let's dive in.
Hush: Batman Story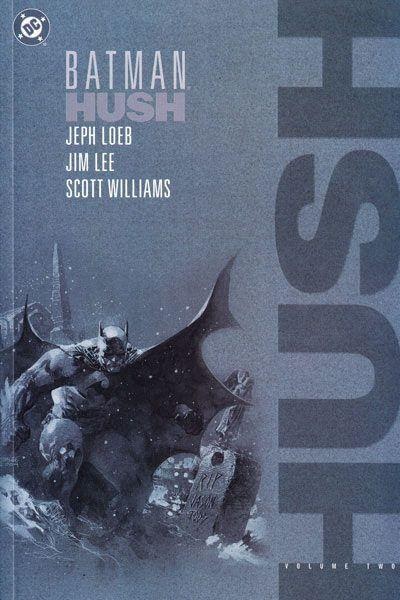 This novel written by Jeph Loeb in 2000 includes many appearances of Batman villains including Hush, a mysterious creature wrapped in bandages who seems intent on sabotaging Batman.
DC Comics – Batman Vol. 1: The Court of Owls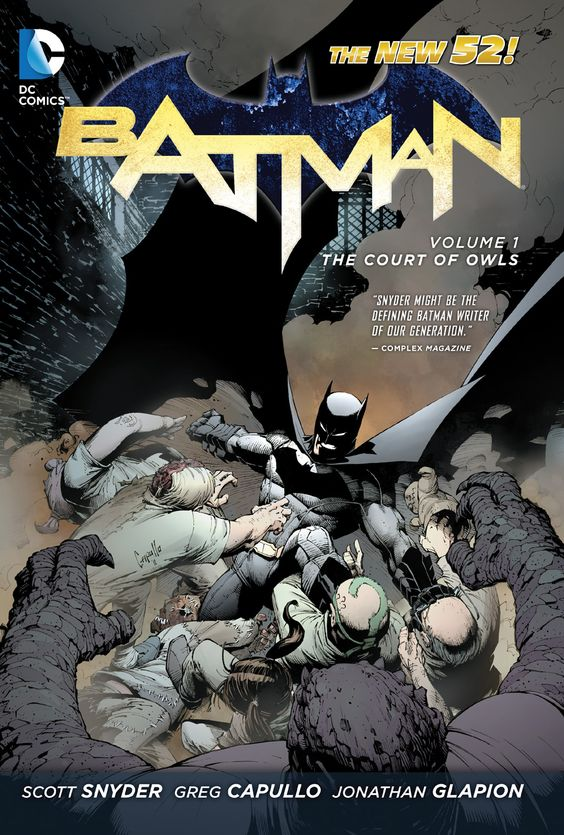 One of the greatest Batman stories ever told. After a lot of murders, Batman begins to realize that perhaps these crimes go far deeper than appearances suggest and he also has heard stories about the Court of Owls, that the members of this powerful cabal are the true rulers of Gotham. You'll find plenty of cool Batman-inspired posters in the Displate DC Brand Store with similar aesthetics.
Batman: Damned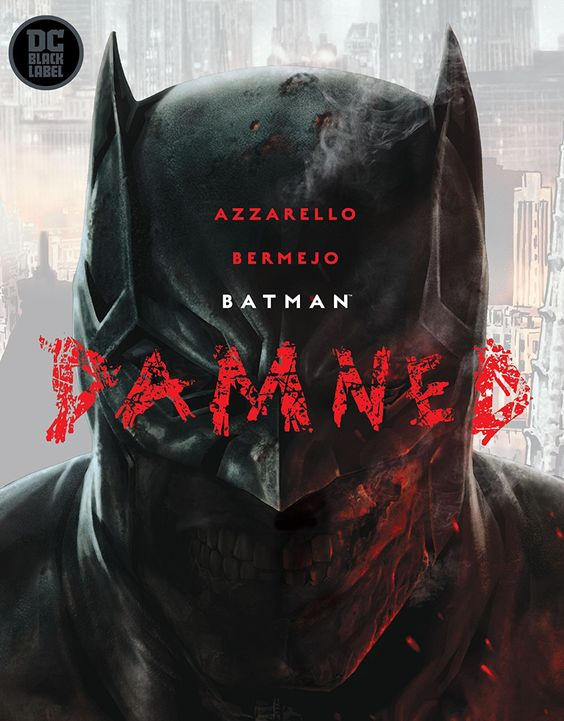 A New York Times bestselling graphic novel! It involves the death of the Joker which is a mystery. Batman races to find out who killed him with the help of John Constantine. The hardcover collects Batman Damned #1-3.
Batman: Year One – Bruce Wayne
Year One, a Number 1 Bestseller in Mystery Graphic Novels. This volume dives deep into the early years of Batman, who he is and how he came to be. It entails how he came to fight the crime in Gotham.
Batman The Long Halloween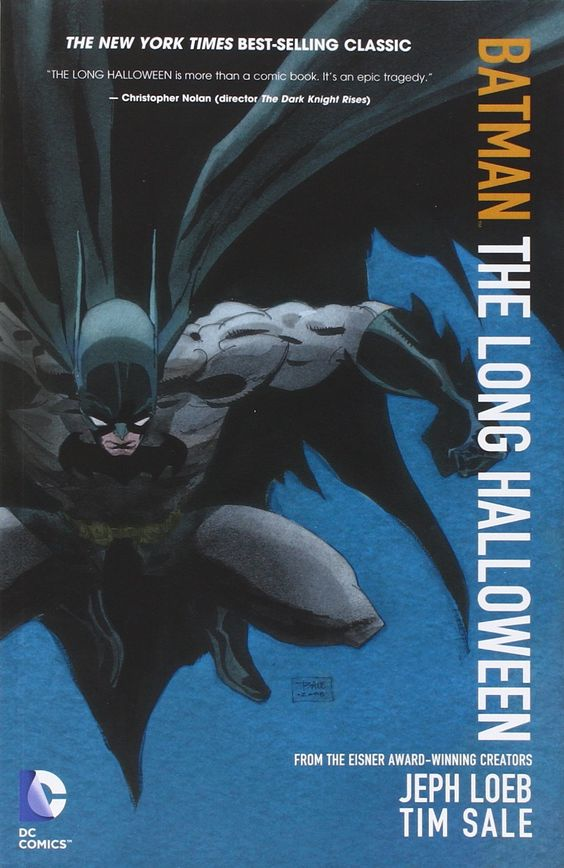 Jeph Loeb and Tim Sale are back with this epic novel which takes you back into Batman's early days of fighting crime. It tells of a mysterious killer named Holiday who murdered people every single holiday in each month.
A Death In The Family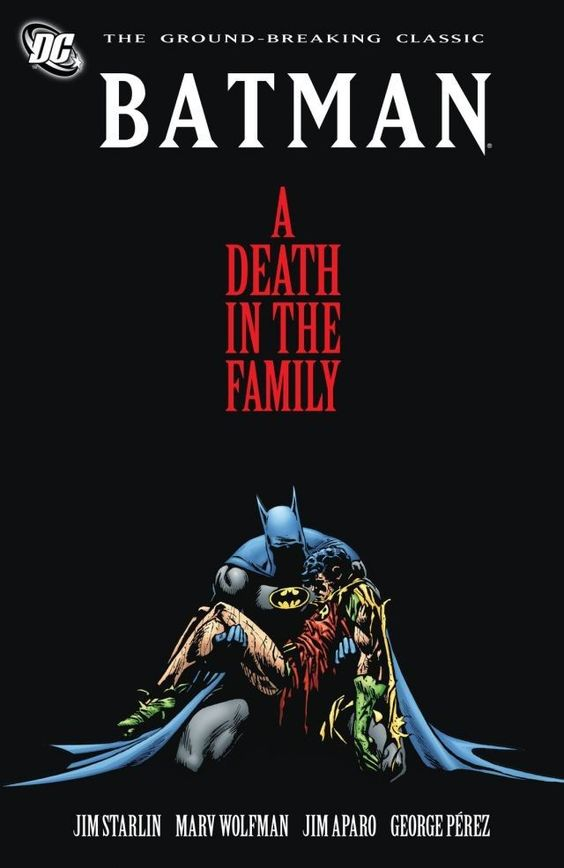 This one must have been very exciting as Batman graphic novels readers were allowed to vote on the outcome of the story and it was decided that Robin, who was Batman's sidekick, should die and he does so as he tries to go after Joker by himself. Superman joins Batman as he seeks his vengeance and looks to end the Joker's threat forever.
Batman: Ego and Other Tails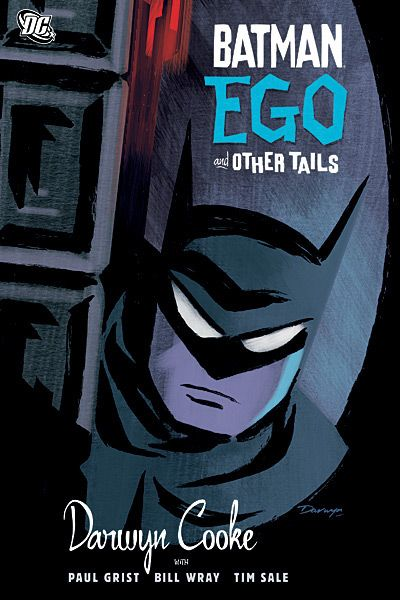 Written by Darwyn Cooke, an Eisner Award-winning comic book writer. This was a somewhat different take on Batman, It entails a collection of pulse-pounding stories of the Dark Knight, Catwoman and more of Gotham's finest.
Knightfall: Volume One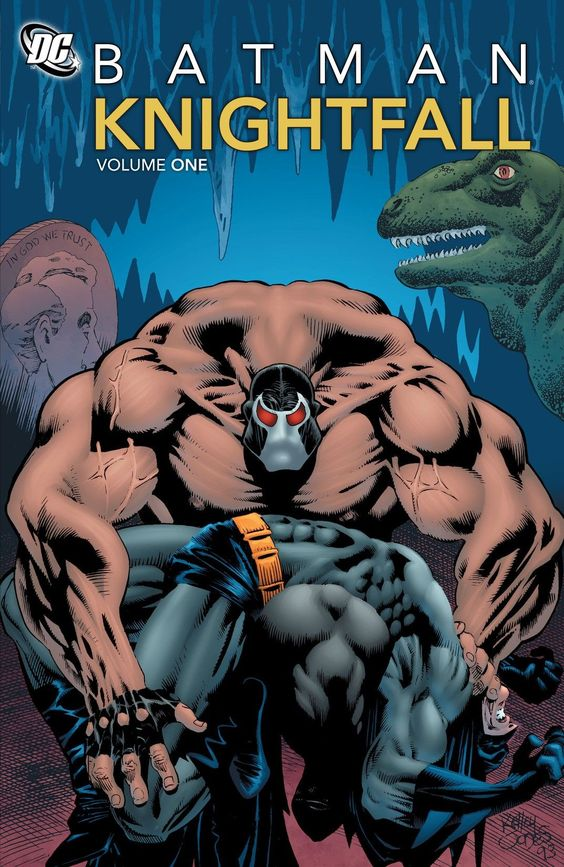 The masked muscle man on super-steroids softens Batman up by freeing all his enemies from Arkham Asylum, then swoops in to finish the job by breaking the Dark Knight's back; an armour-clad replacement Batman is left to take up the fight.
DC Comics: The Ressurection of Ra's Al Ghul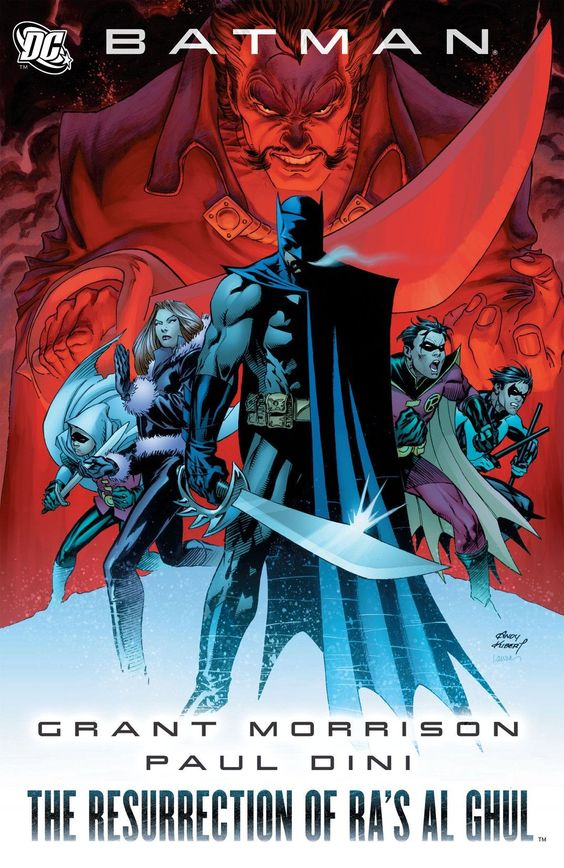 Ra's al Ghul, Batman's immortal enemy should have been dead at last, the mystery is how is he back. This book is full of shocking twists and revelations and will keep you on the edge. It will take the combined skills of Batman, Robin and Nightwing to stop Ra's al Ghul's insidious plans. This comic will certainly please plans of the Dark Knight rises film. If you like the artwork on this comic book, be sure to browse through the Batman art in the Displate store, you might like what you see.
Creature of The Night
This story focuses on Bruce Wainwright, a comic book reading kid who loses his parents in a violent crime and there are no superheroes in real life to save the day. That is until something similar to what he's been reading in his comic books starts to happen.
Batman: Nightwalker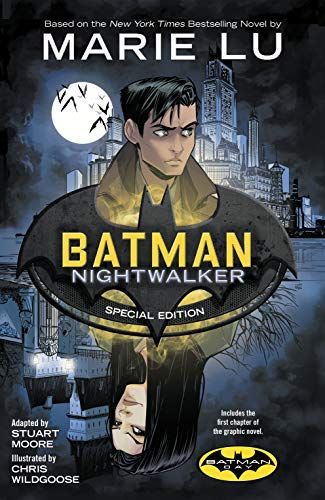 Sometimes you have to resort to violence to protect the people and places you love. The early years of Bruce Wayne are retold in this novel. After his parents' death, he is still struggling, and when a string of mysterious crimes pop up in Gotham City, he soon gets tangled in the web.
Dark Knight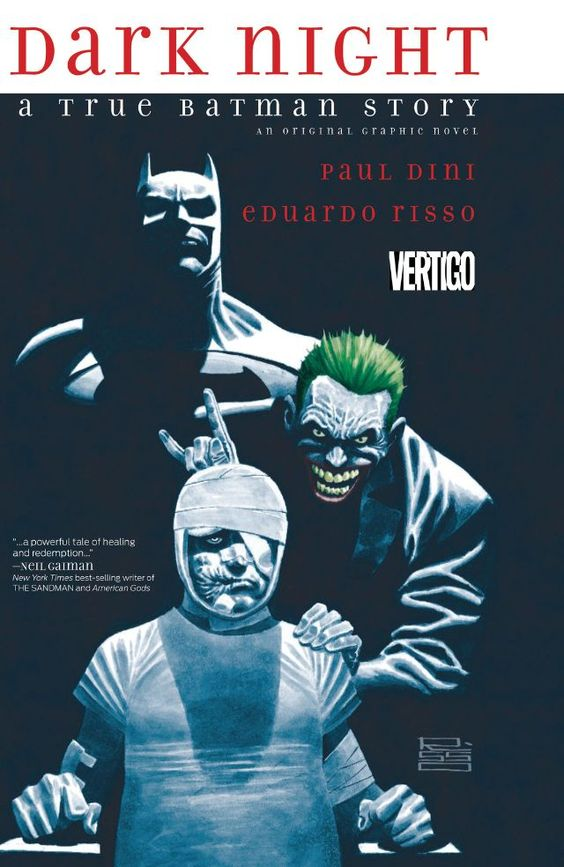 When most people think of Dark Knight, they think of the Warner bros & Christopher Nolan's movie. However, It is also a Number 1 New York's Bestseller. Moving, vulnerable yet hilarious. In this surprising original graphic novel, we see Batman as the saviour who helps a discouraged man recover from a brutal attack that left him unable to face the world.
The Batman Who Laughs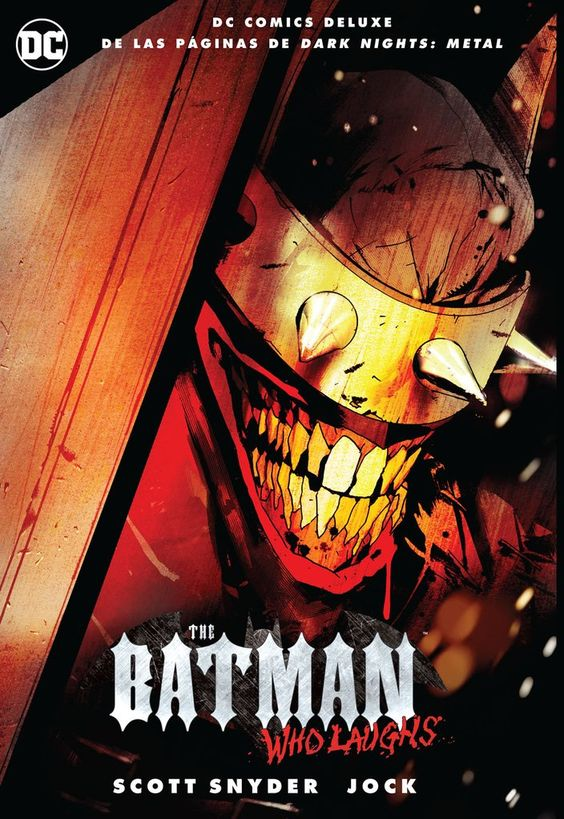 He is the evil counterpart and alternate version of Batman within the dark multiverse.. He is depicted as a hybrid of both Batman and Batman's arch enemy Joker and is a member of the Dark Knight. A war emerges between the two "Batmen"
Batman x Venom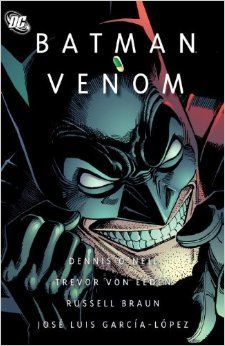 There is the introduction of a strength-enhancing drug Venom in this dc comics story. When Bruce Wayne fails to save a young girl, he begins taking the drug himself to lift his limitations; however, when he becomes addicted to the substance, his entire life begins to spiral out of control.
Batman Comics R.I.P.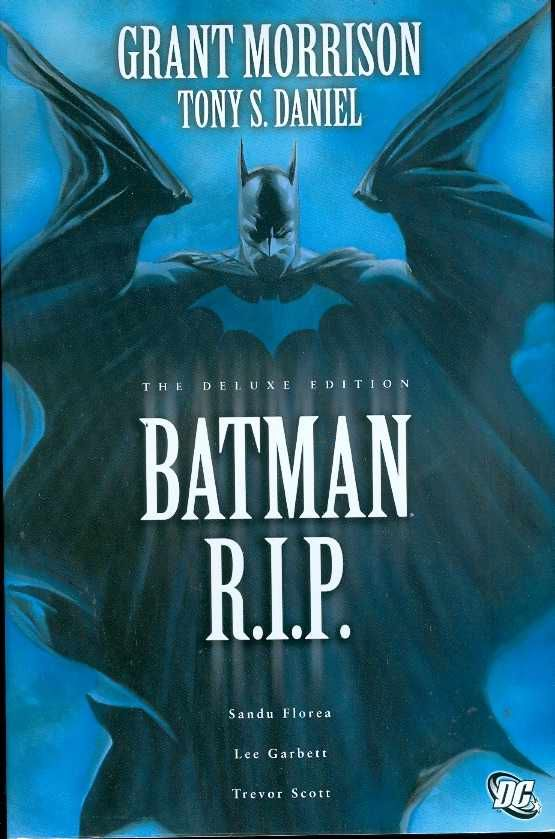 This Batman comic confronts readers with the most unthinkable, The death of Batman. The Dark Knight becomes the victim of mental illness and abandons his Batman identity for a life on the streets of Gotham City. With the fall of Batman, the city of Gotham can be brought to its knees by villains. If you enjoyed the Dark Knight returns to film, you'll definitely enjoy this one.
Conclusion
The caped crusader might have a lengthy storyline told through all of the above-mentioned books, however, we can't forget that we have people such as Alan Moore, Neil Gaiman, Dave Mckean, Damian Wayne and artist Greg Capullo to thank for the rich storylines of the Batman.
Enjoy diving into the suggested Batman graphic novels and be sure to explore other titles not mentioned here too.