Marvel Comics is one of the most important franchises of all time. And with that said, it's not shocking that for Marvel fans, any themed gift is always greatly appreciated. The awesome thing about Marvel is that there are so many storylines and characters to choose from. This makes marvel gift ideas very diverse.
When choosing the perfect gift, it's important to be aware of the specific heroes that resonate with whoever your gift is for. That makes it easier to please your recipient. The stories we've seen from Marvel in comic books and on the big screen evoke so many emotions within us. Remember that time you almost cried when Thanos snapped his fingers to wipe out half of the entire universe? I'm sure you do. If you want your gift to have the same impact, make it something meaningful. Something you can be sure your receiver will make use of.
On this list, we've compiled 40 awesome marvel gift ideas for him & her. If you're looking for something to give at the next housewarming party you attend, be sure to check out our article on housewarming gift ideas too.
Marvel Displates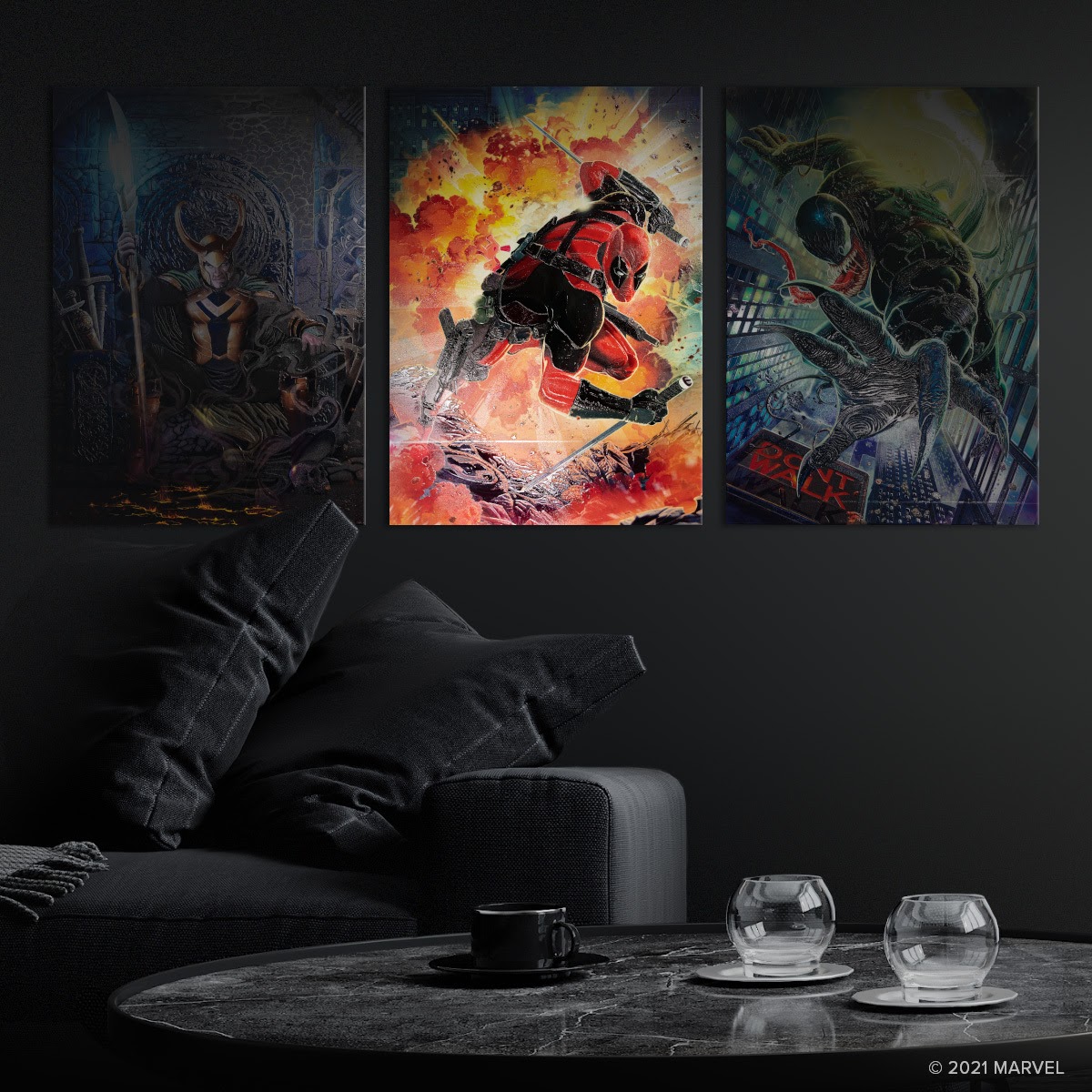 There's no better gift than a collection of Marvel themed Metal Posters. These make a perfect gift for your Marvel fan recipients home. In this example above we've got posters of Deadpool and Thor from the Displate Marvel brand store. 
Groot Shot Glasses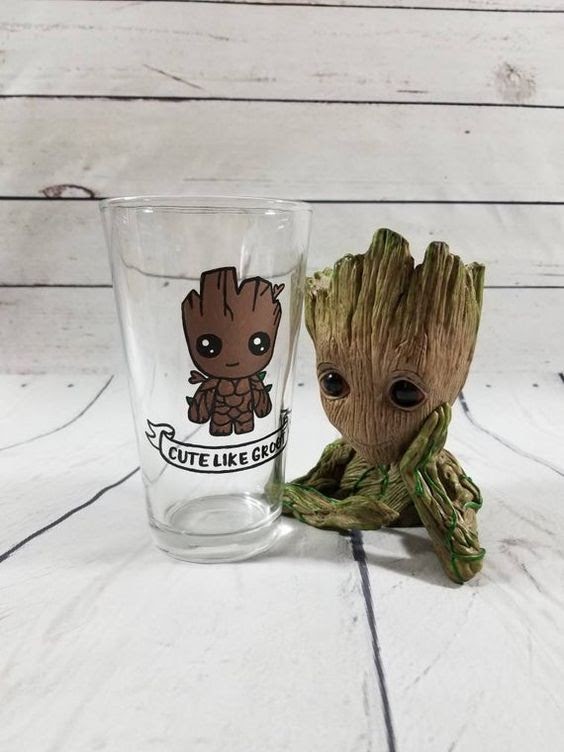 We'll start with something cute and easy. For the friends who enjoy having a few drinks after a long day at work. Why not get them a few of these cute Groot shot glasses.
Branded Airpod Cases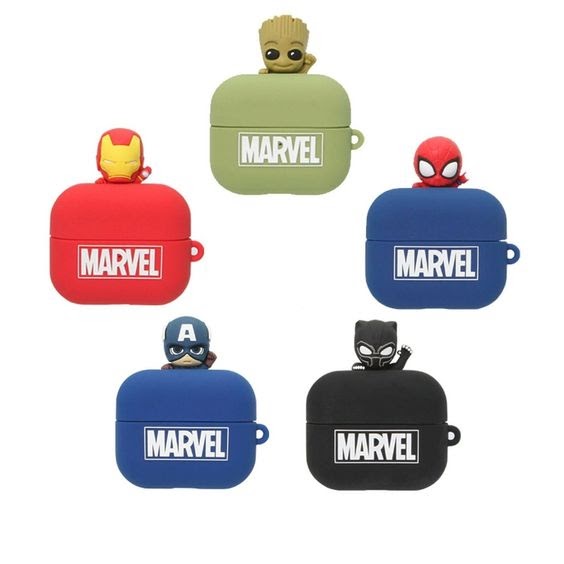 Who said Airpod cases couldn't be cute. These marvel themed cases beg to differ.
Phone Cases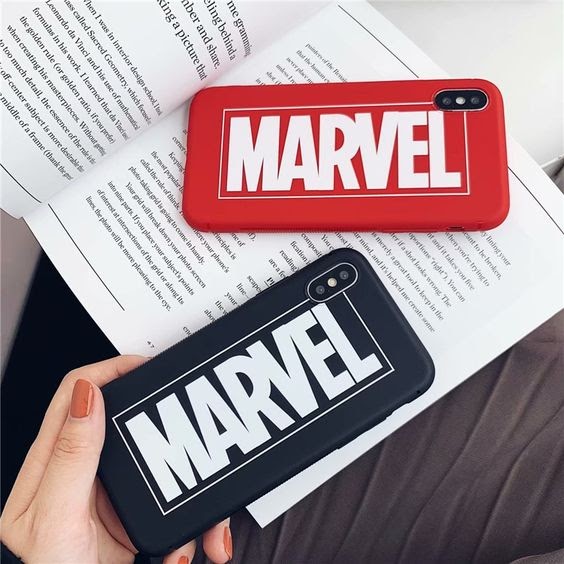 Nothing is more important in today's world than a phone cover. We all know that feeling of dropping your phone off the 6th-floor balcony and watching it smash into a thousand pieces on the curb. Well, a phone case could solve that problem easily.
Branded Ties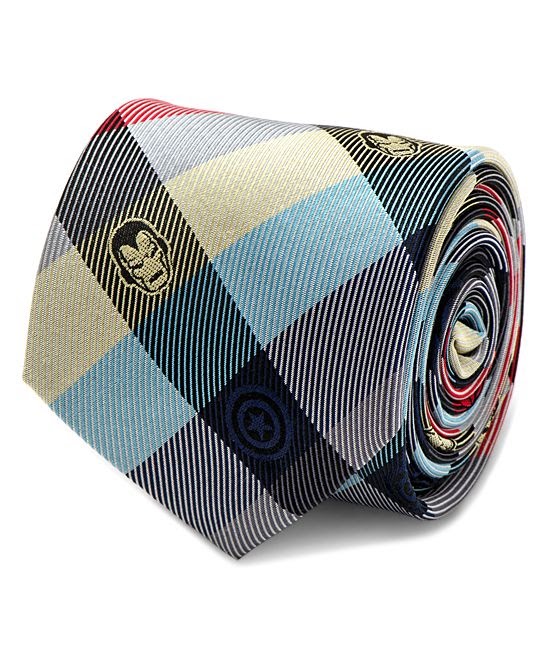 Make your formal suit more fun with a stylish tie. Match this with Marvel-themed socks and you've got yourself a winning fashion combination.
Branded T-Shirts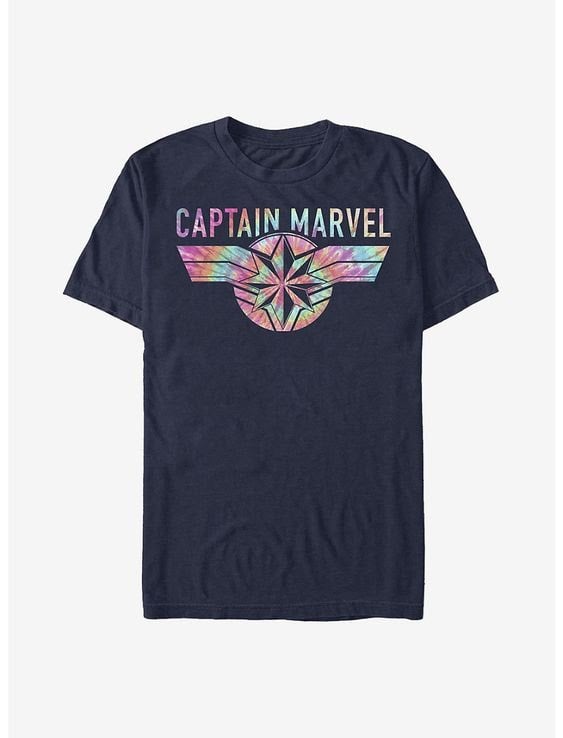 There's no better gift than a T-Shirt, everyone wears them and they are sure to be useful more than just once. The best gifts can be used constantly.
Marvel Universe Slow Cooker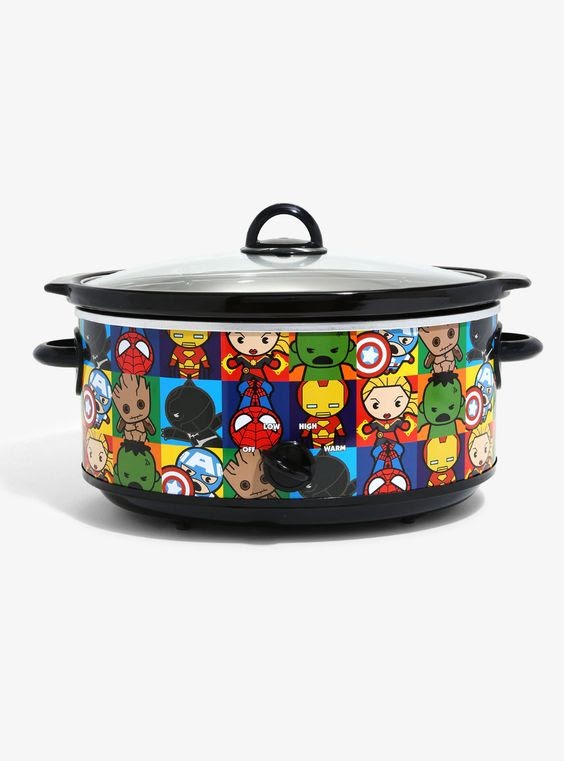 If you know someone who loves cooking, well look no further than this awesome themed cooker. A great gift for all enthusiasts.
Cute Themed Socks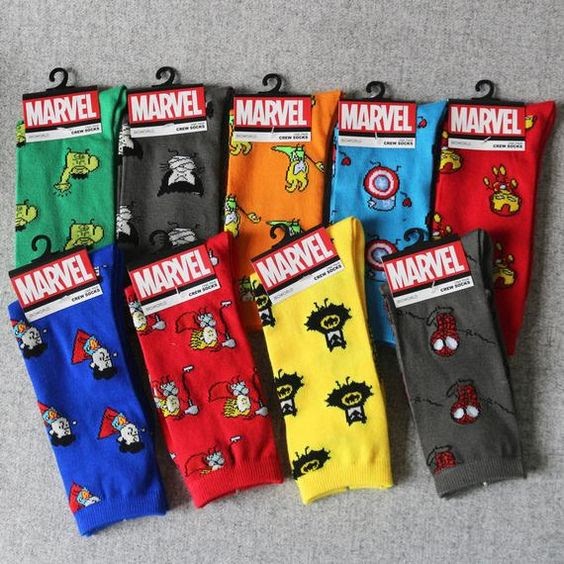 You might be looking for a splash of colour to go with your next outfit. Well, if so, then cosy up with a pair of Marvel themed socks. This is surely a gift that anyone can use.
Key Chains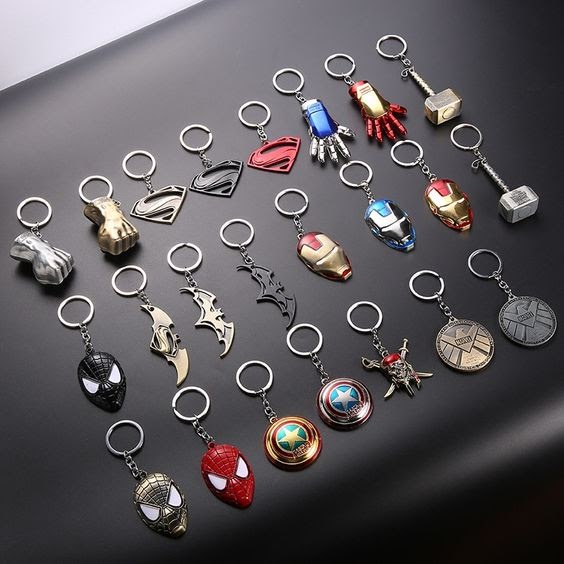 Everyone uses keys! Right? Well, we think you can't go wrong with a few keychains as a gift. These will be a constant reminder of your gift-giving when the recipient enters their car or opens their front door.
Branded Jacket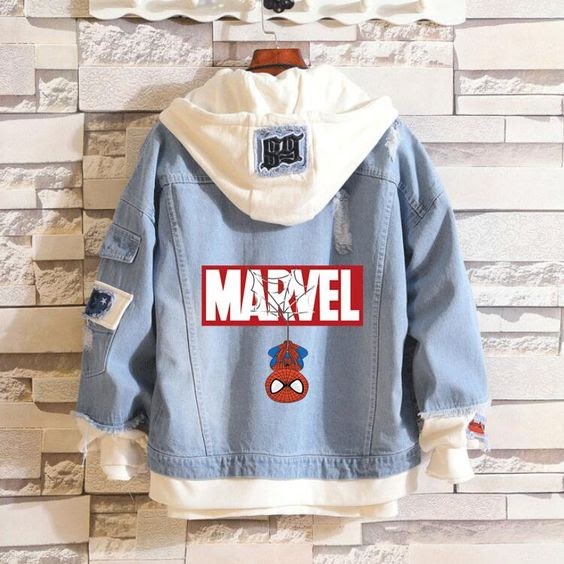 This spiderman jacket is perfect for him or her. Marvel-themed fashion is a great gift idea. You could pair this gift with some themed socks or a T-shirt.
Avengers Earbuds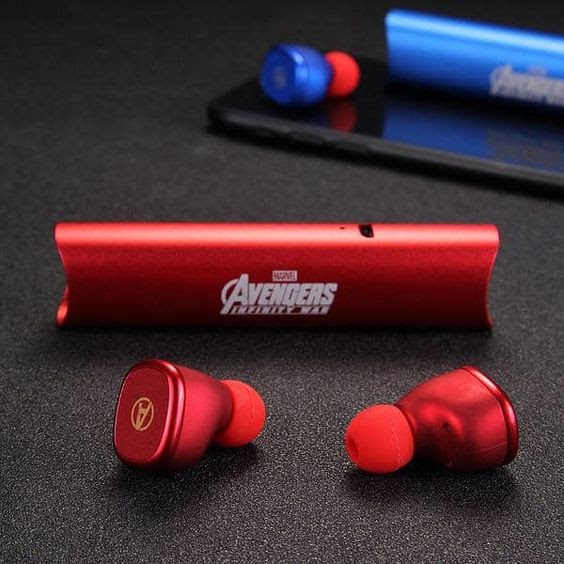 And now, onto the realm of something we all love. A good sounding pair of earbuds. What's even more epic than a normal pair of earbuds? Marvel-themed earbuds.
Rare Marvel Collectible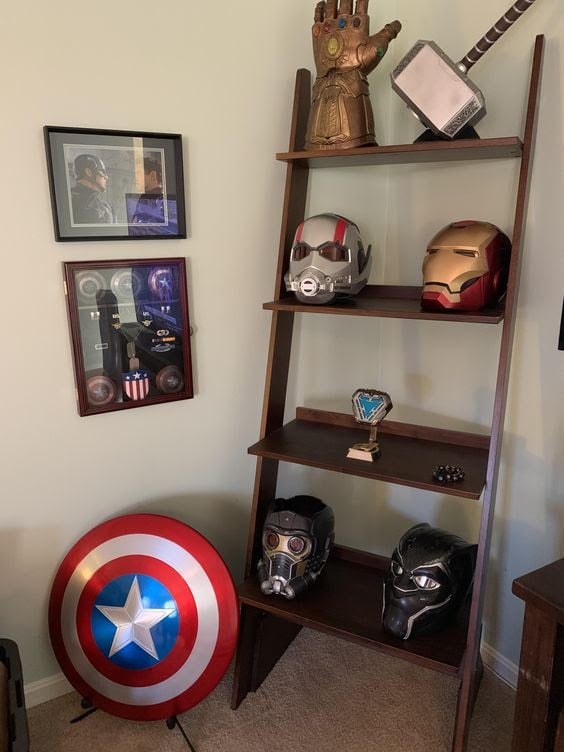 For the avid memorabilia collector, It's always greatly appreciated to add a few items onto their collection. Let this image inspire you. It could be Captain America's shield or better yet, Iron Man's helmet.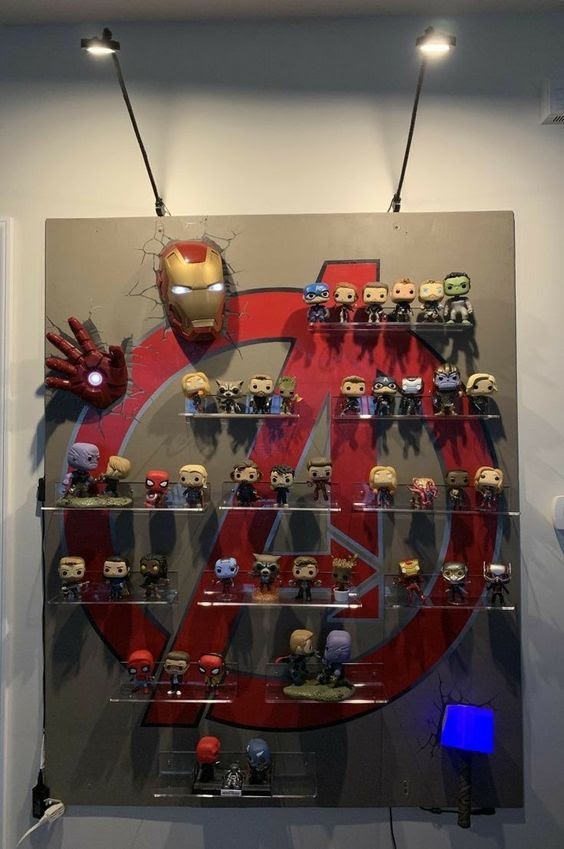 It's never too late to get your collection of Marvel Funko Pop dolls going. Why not give them their first one to get started. Hopefully, someday their collection will look as epic as this one. An we have to mention this awesome Iron Man wall feature.
Deadpool Knife Block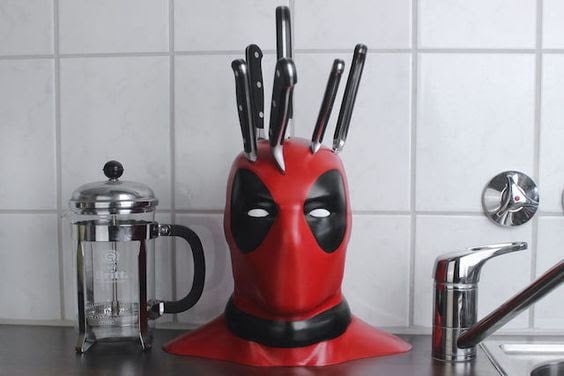 Tell me this Deadpool kitchen knife block isn't the coolest thing you've seen. Even if it's not, you can't deny it's quite awesome. For the cooking enthusiasts, it would surely make a fun gift for any Marvel lover.
Wakanda Door Matt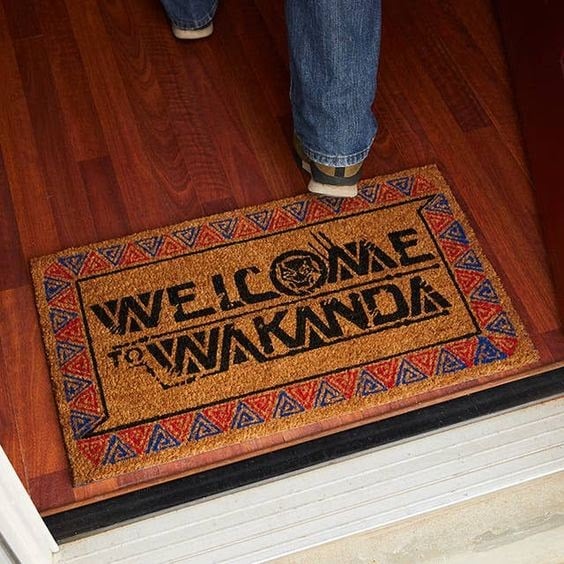 Everyone could use a doormat for their apartment or home. Marvel-themed mats like this Wakanda style one, are really cool.
Avengers Drinks Set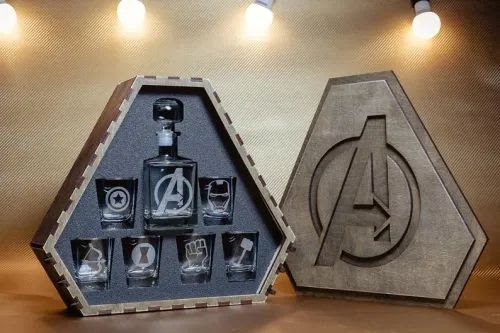 Here's an epic drinking set that would surely make any Marvel fan happy.
Avengers Lamp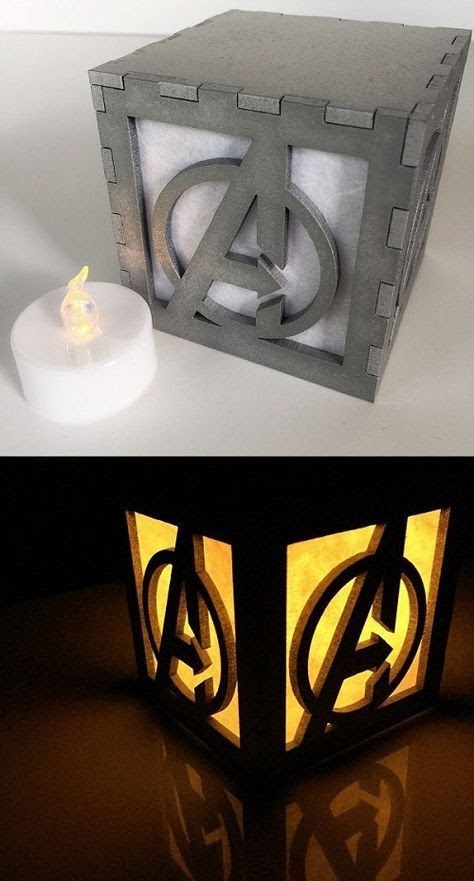 If you're looking for a unique gift, here's a pretty cool idea for Marvel gifts, a themed lamp. These can come in handy at home, for Halloween and events like Christmas.
Black Panther Dream Catcher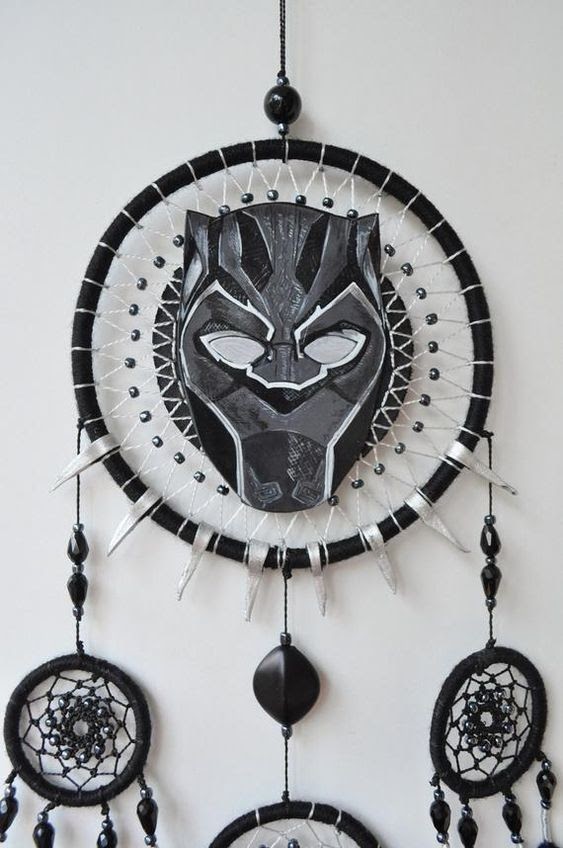 This Wakanda themed dream catcher would make an awesome gift for esoteric fans.
USB Gift Ideas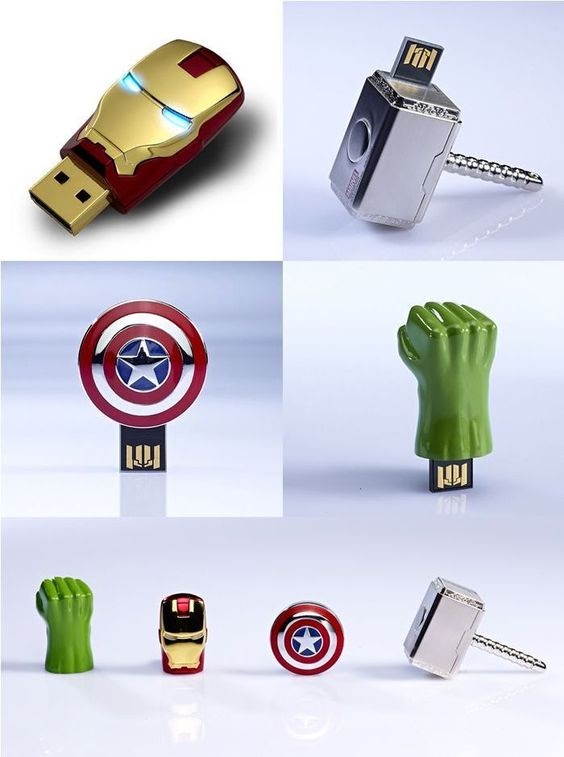 Did someone say USB? Here are some really cool marvel inspired USB drives.
Avengers Locket Marvel Gift Ideas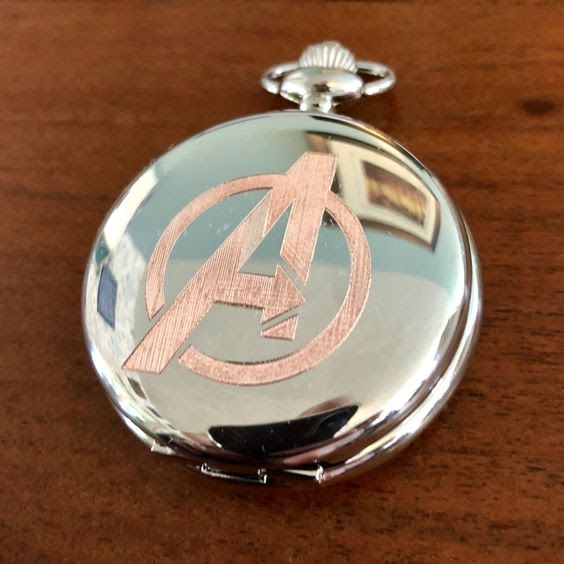 Sometimes the gifts we give have sentimental value. Lockets have always been a token of our love for someone we treasure. This awesome marvel locket is a great gift. You can take it up a notch by adding a picture of someone special inside.
Captain America Hand Bag
When we said that gifts come in all shapes and sizes, we weren't kidding. Here's a cool Captain America themed Marvel handbag.
Marvel Vans Cross Over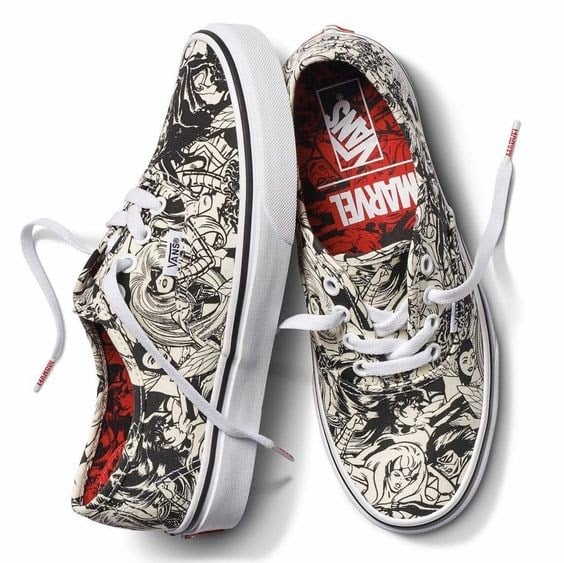 Marvel has always made headlines for its notable collaborations with many brands. This Marvel and Vans crossover took the sneaker market by storm. For a fashion-forward recipient, this would be the perfect gift.
Iron Man Clock Marvel Gift ideas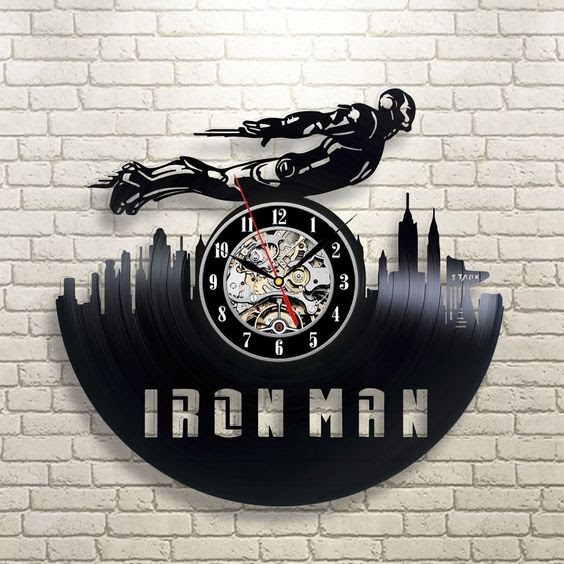 Just when you thought Marvel Inspired gifts couldn't get any more epic. Imagine having one of these cool watches in your home. This would be the coolest Marvel gift Idea for Him or Her.
Iron Suit Console Controller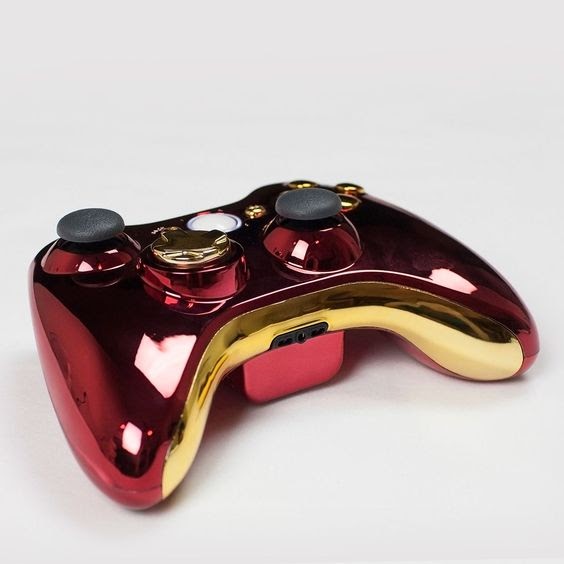 Got a gamer friend? Got a gamer spouse? Well, This Ironman / Tony Stark style controller would certainly give them the confidence to crush every campaign.
Marvel Films Coasters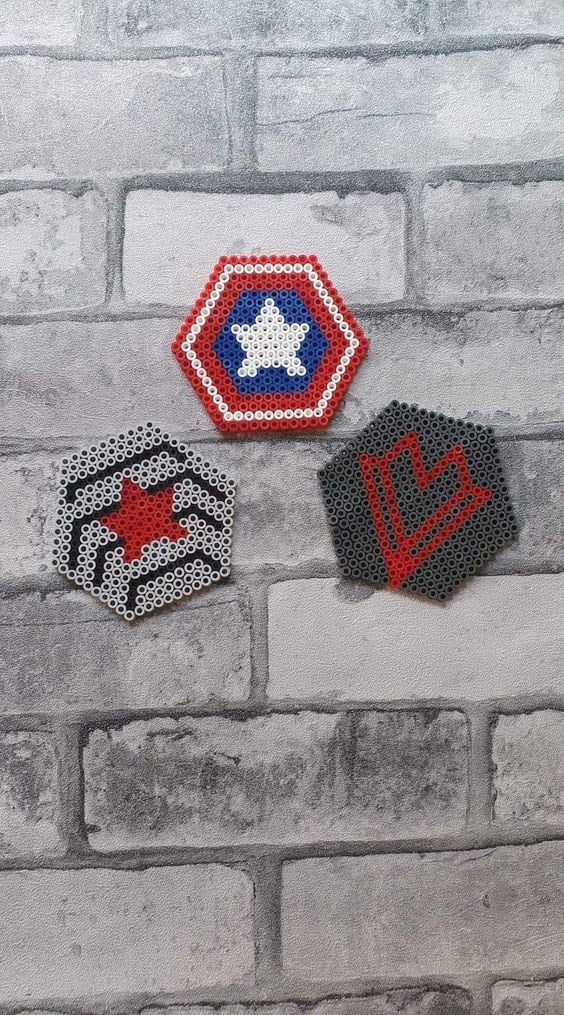 Coasters are a table's best friend. Especially when they're Marvel themed.
Board Game Marvel Gifts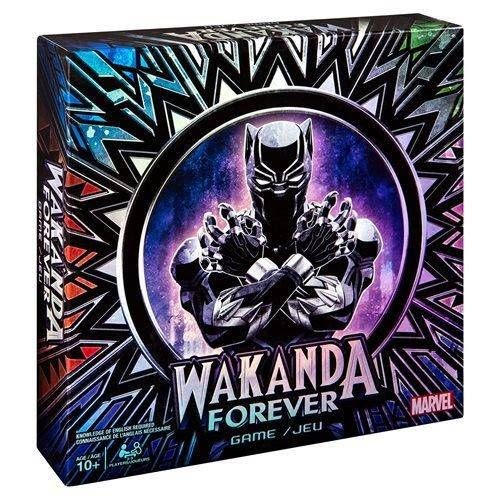 Thor Asgard Bottle Opener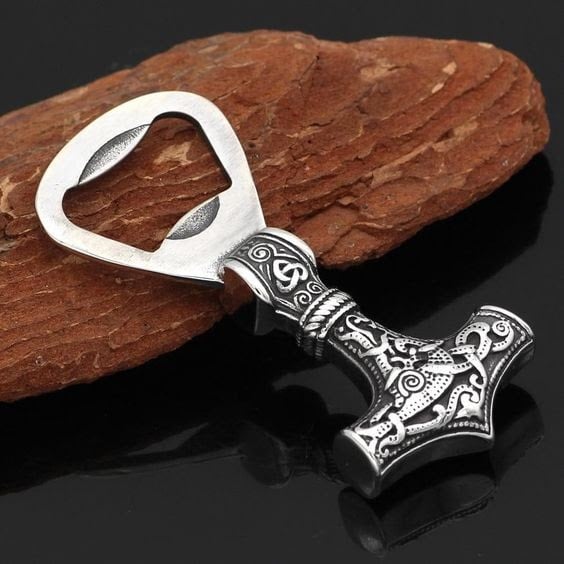 Here's a slick thor style bottle opener. Perfect as a gift.
Agents of Shield Mug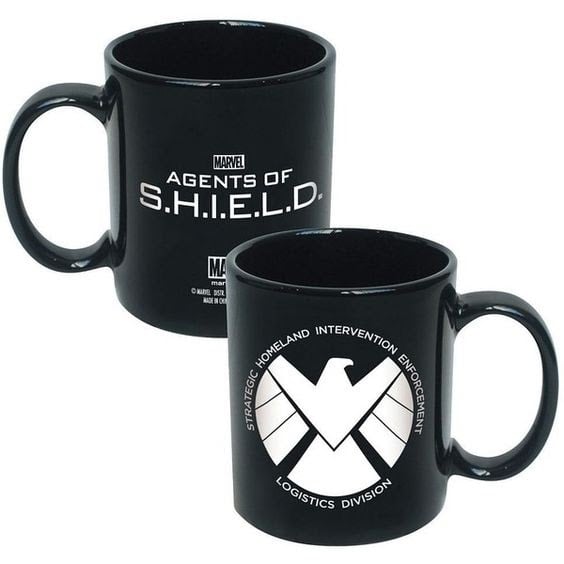 Coffee mugs are always a great gift idea. Almost everyone loves either tea or coffee, this is a simple gift guaranteed to turn heads.
Groot Controller Holder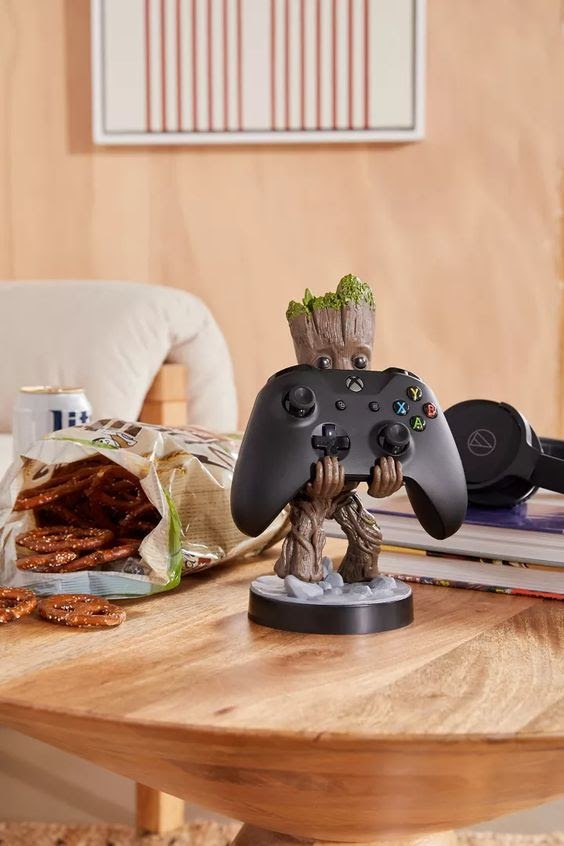 Nothing says "I'm cool" like this fun Groot controller holder.
Fun & Cute Groot Pen Holder
Need a pen holder, this Groot desk accessory is both cute and unique enough to put a smile on anyone as a gift.
Marvel UNO Cards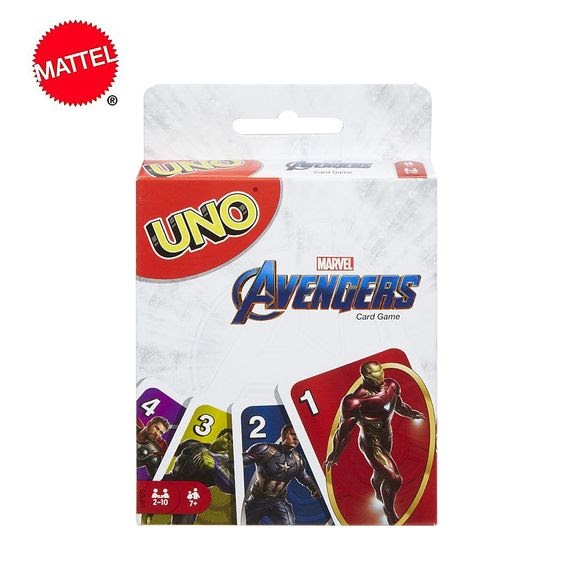 Everyone loves card games right? Especially if they're Marvel-themed games. Uno is a game we all love, and one can never have too many sets of UNO cards. These Marvel UNO cards are a fun gift for all.
Marvel Encyclopedia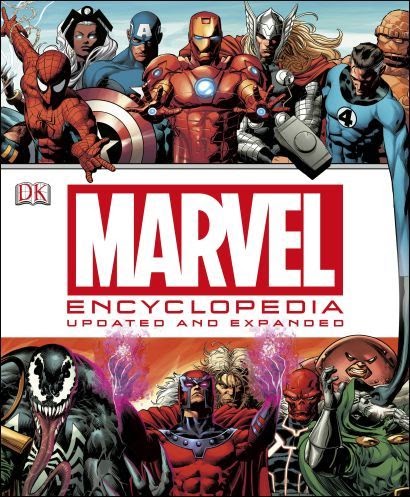 For a knowledge buff, the perfect gift is to give them an encyclopedia of all things Marvel. There's bound to be some cool stories and facts to spruce up your Marvel small talk. You won't have to default to asking what everyone would do if they had an Infinity Gauntlet.
Marvel Periodic Table Gift ideas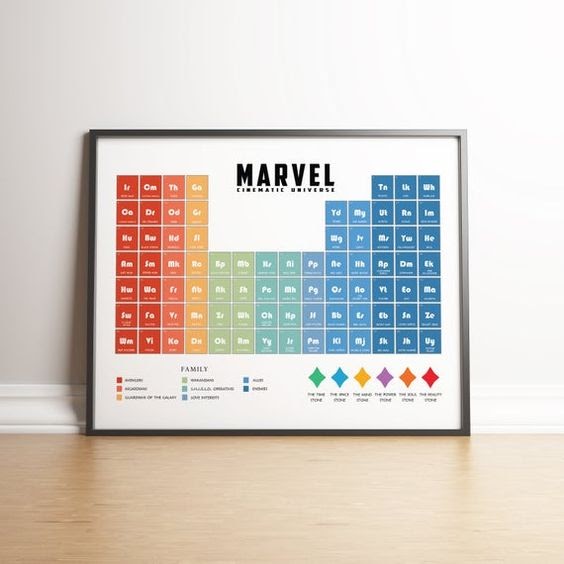 The periodic table of Marvel Elements. A cool gift for a science enthusiast.
Cookie Cutters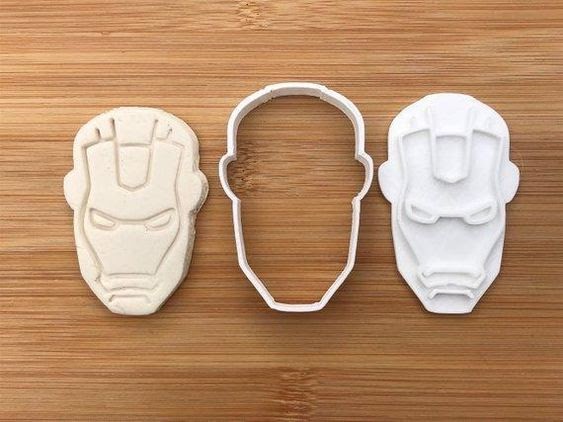 Imagine eating cookies shaped like Captain America, Spider man or Captain Marvel.
Marvel Movie Body Wash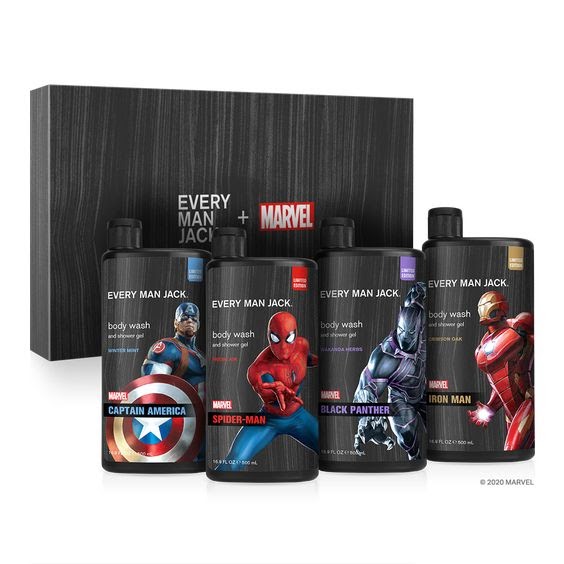 If you thought the list of products associated with the Marvel Universe couldn't get any more diverse, you clearly haven't seen these Body Wash sets.
Marvel Funko Pop Nail Art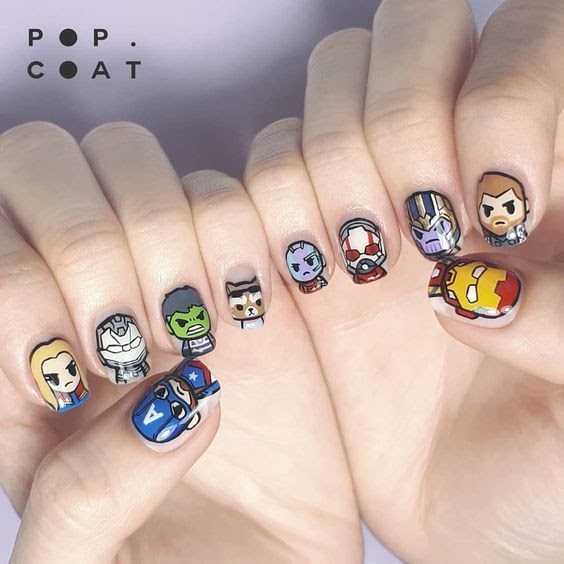 Okay, these are probably the coolest nails we've ever seen. For the friend who's always looking for eclectic style ideas, why not give them an appointment to get these done.
Cutting Board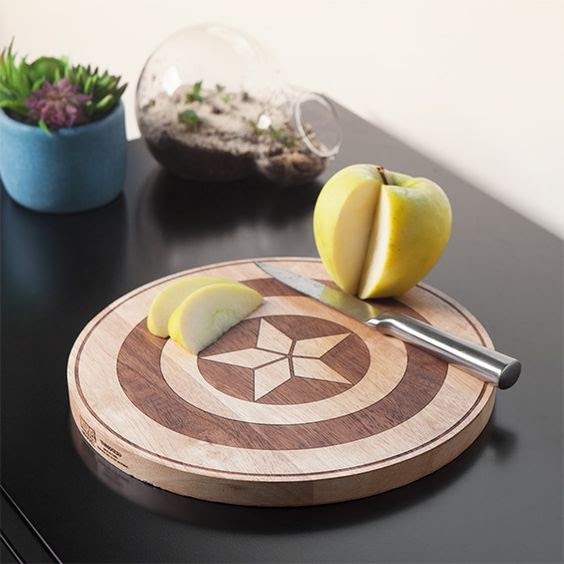 The best Marvel Comics gifts have some everyday Utility. Like this pretty cool Captain America cutting board.
Avengers Endgame Ring Collection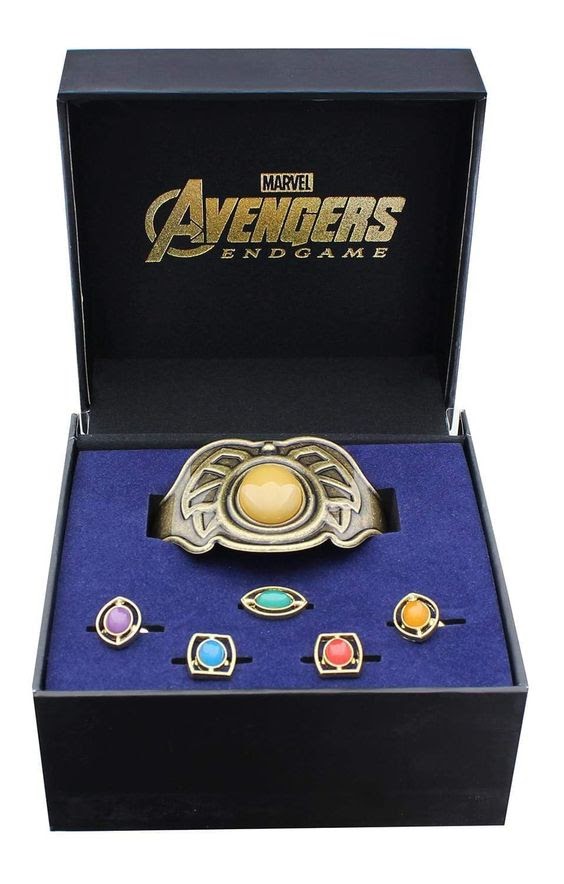 Bring the Avengers or the Guardians of the Galaxy to life with a set of rings that would excite any Marvel fan.
Fridge Magnet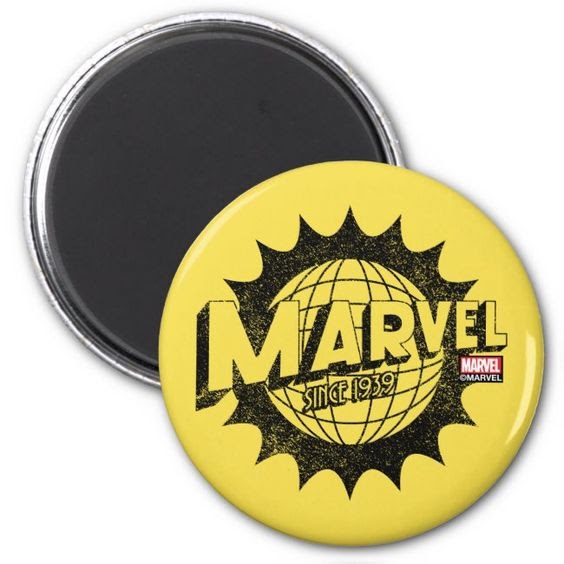 Add some character to your refrigerator with this awesome magnet pin. You can make a collection of these magnets to spruce up your fridge.
Stan Lee Action Figure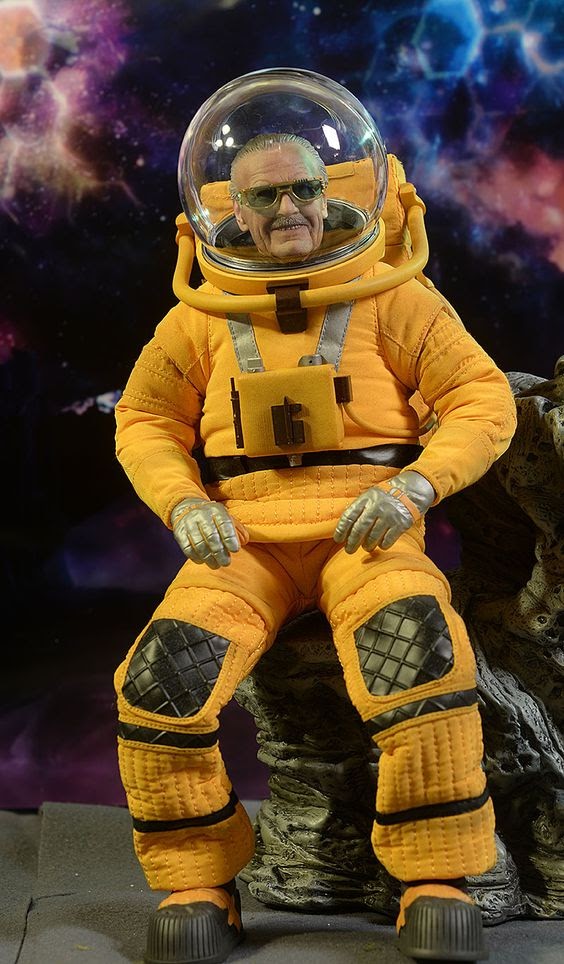 Marvel action figures come in all shapes and sizes. This Stan Lee one is pretty awesome. You can get action figures of black widow, iron man, captain marvel, black panther, doctor strange and other cinematic universe heroes.
Conclusion
Now that you've gotten a dose of Marvel gift inspiration, It's time to start wrapping your Christmas offerings before it's too late. As you can see on the list, there are a lot of options for gift Ideas relating to an Epic studio like Marvel. Happy hunting.