From the soulful storylines to the characters we all fell in love with, anime is an unstoppable force in popular culture. While it's easy for most of us to admit that we've binge-watched our favorite anime series countless times, that's probably where the obsession ends. If you thought you were devoted to the anime lifestyle, take a look at these awesome anime room ideas to take your love for anime to the next level.
Who knows? You might feel inspired to recreate one of them.
We can't talk about anime without paying homage to manga because most anime (animated films) is based on manga (comic books/graphic novels). The ideas below incorporate both mediums into some awesome anime room decor concepts. For the gamers out there, be sure to take a look at some of the kawaii gaming setups that you could have in your dream anime room. And for more anime-themed interiors to love, enjoy these stunning anime bedrooms.
Blue Oasis Desk Anime Room Idea
Via shryma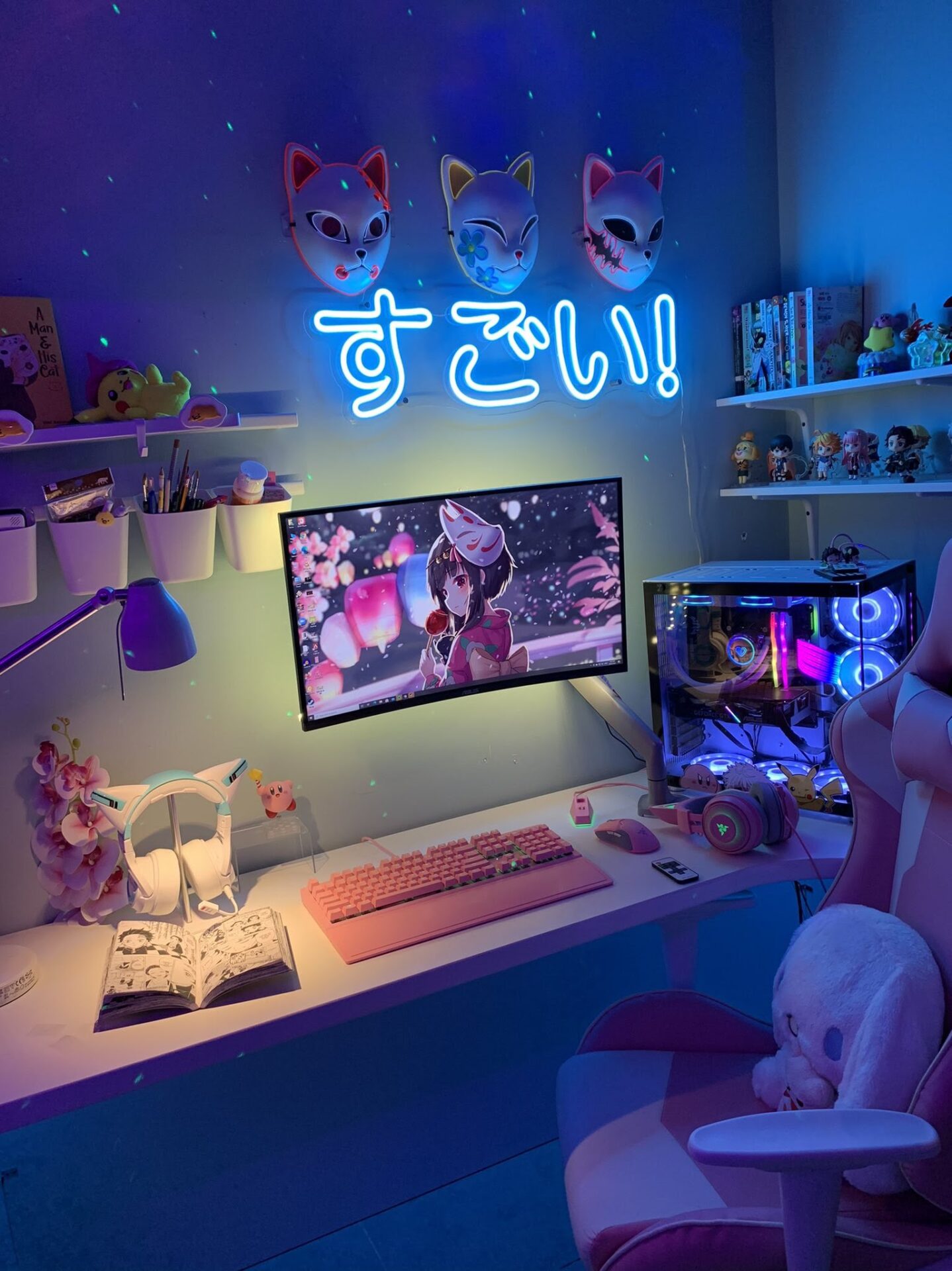 Like most awesome 2023 room designs, this workspace has cool blue neon lights. The shelf space and added wall storage make room for a nice collection of anime figurines.
Naruto Themed Anime Room Idea
Via sieghrt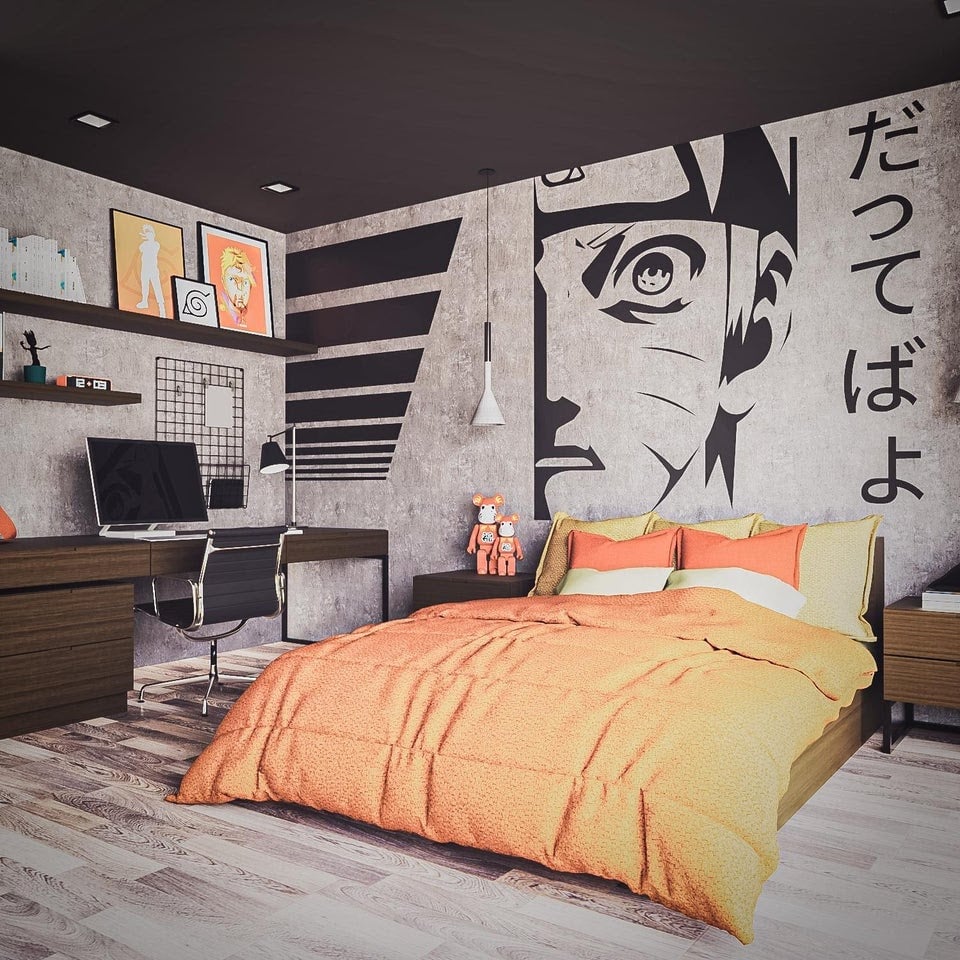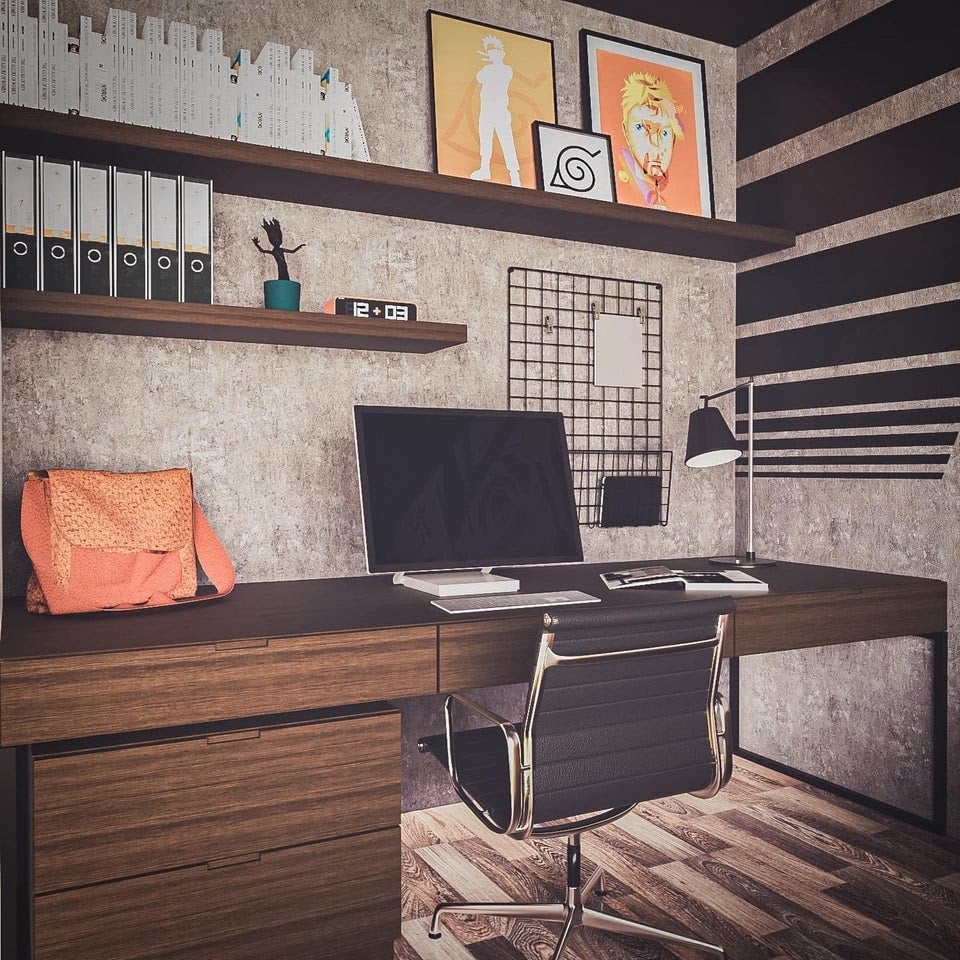 This Naruto-themed anime room puts creative design aesthetics to good use. The final concept leaves a beautiful space for all to see. The room is decorated with some awesome Naruto-inspired wall art. From the mural above the bed to the smaller frames on the desk shelves, this room is every Naruto fan's dream.
Demon Slayer Anime Room Idea
Via kingfirejet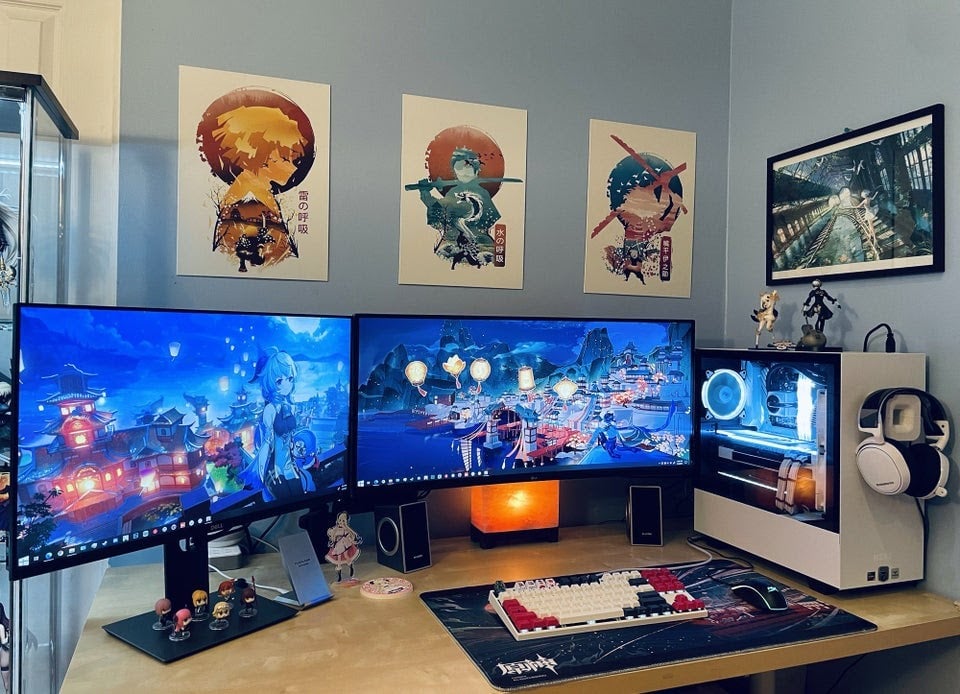 One of the most important aspects of room decor is wall art. This Demon Slayer anime room has three awesome anime Displates on the wall. In addition to this, there are some cool action figures on the desk too.
Immersive Anime Room Idea
Via Meowjin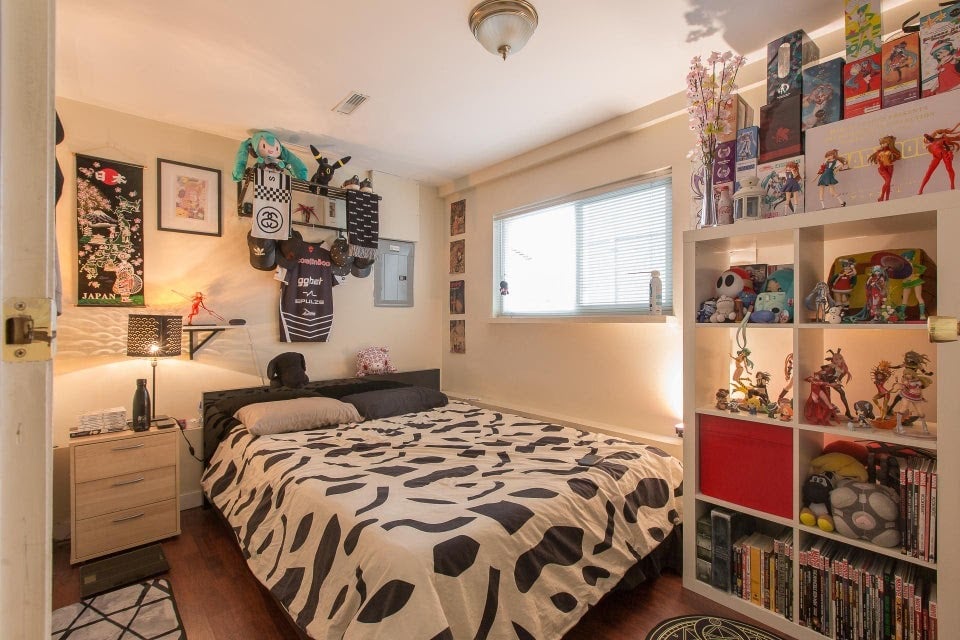 Otaku Fandom Anime Room Idea
Via Alyssa D. Silos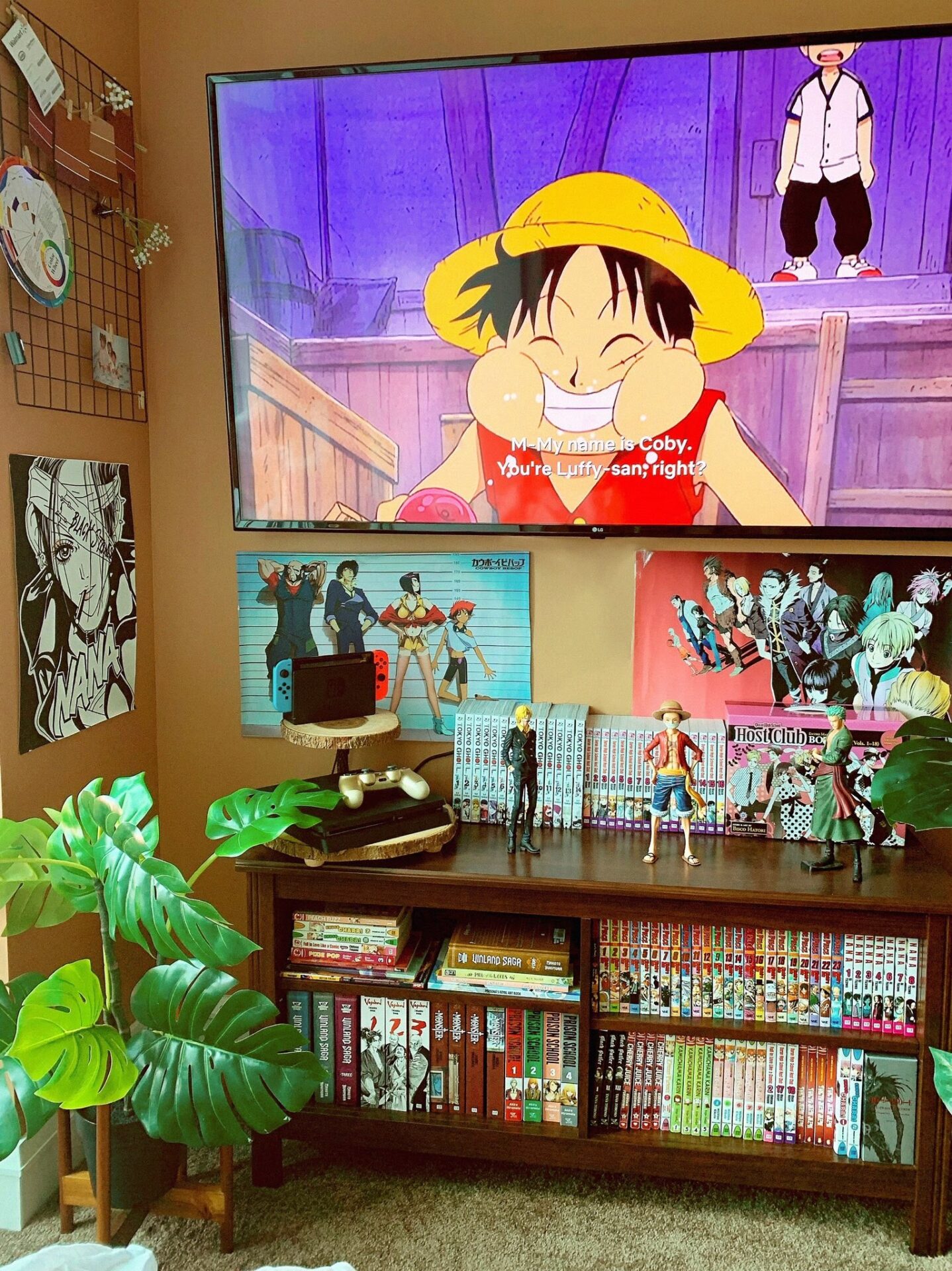 With an endless amount of anime memorabilia to collect, It's important to put our space to good use. Getting a good cabinet or shelf can make it easy to store books, sculptures, and models. The above example is a great showcase of that. There is also an awesome selection of anime wall art in this example.
Sunrise Anime Room Idea
Via Vegit0n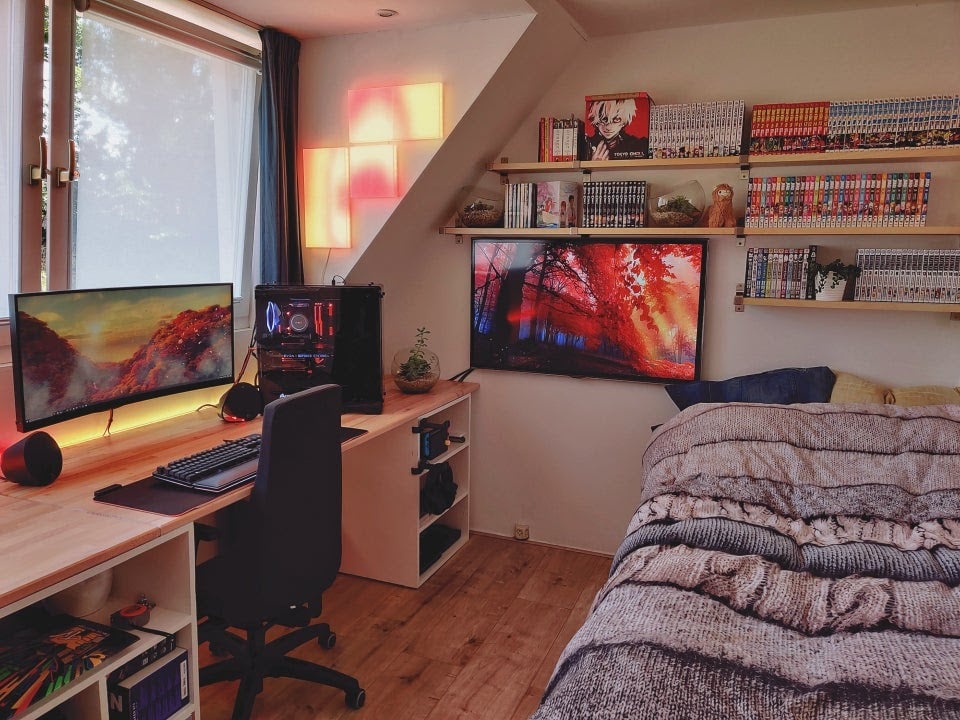 The Sunrise anime room idea is bright and colorful. A big part of the anime lifestyle is having a place to store all of the manga we read. With good shelf space, you can store your collection of new and old anime-related things.
Smooth Tones Anime Room Idea
Via johnminton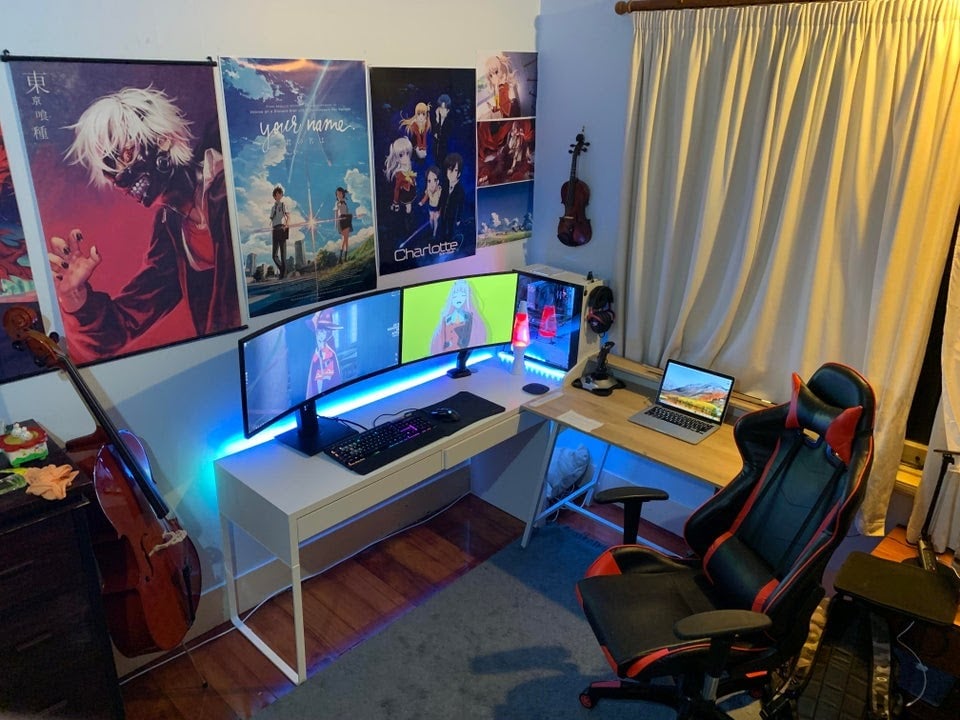 Matte Black Anime Room Idea
Via bluephazon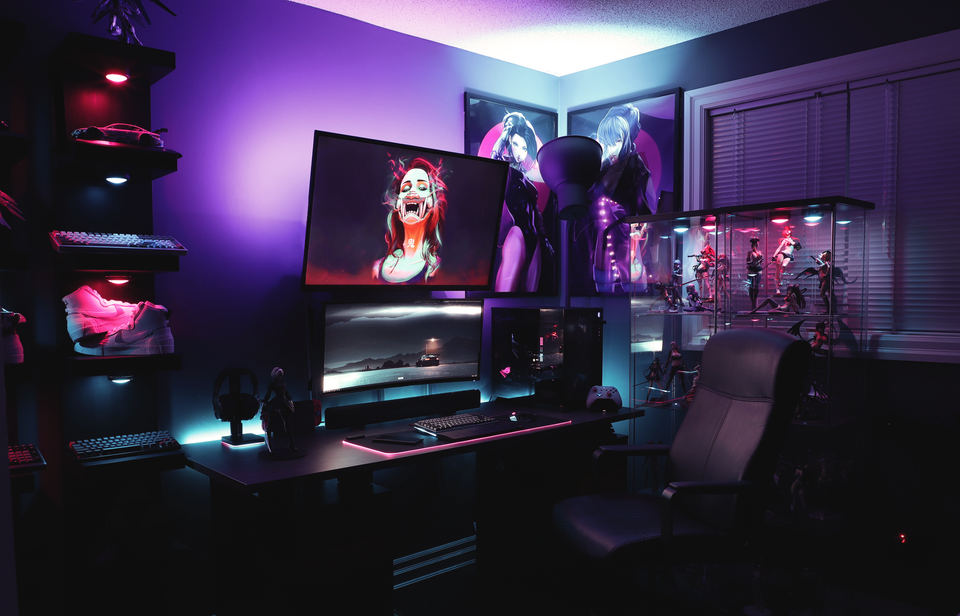 This matte-black room is the perfect inspiration for anyone who likes the dark side. If you resonate with the villain in your favorite anime, It might be worth recreating this space. For some more related video game room ideas, have a look at our best video game room ideas blog post.
Anime Room Shelf Inspiration
Via Alyssa D. Silos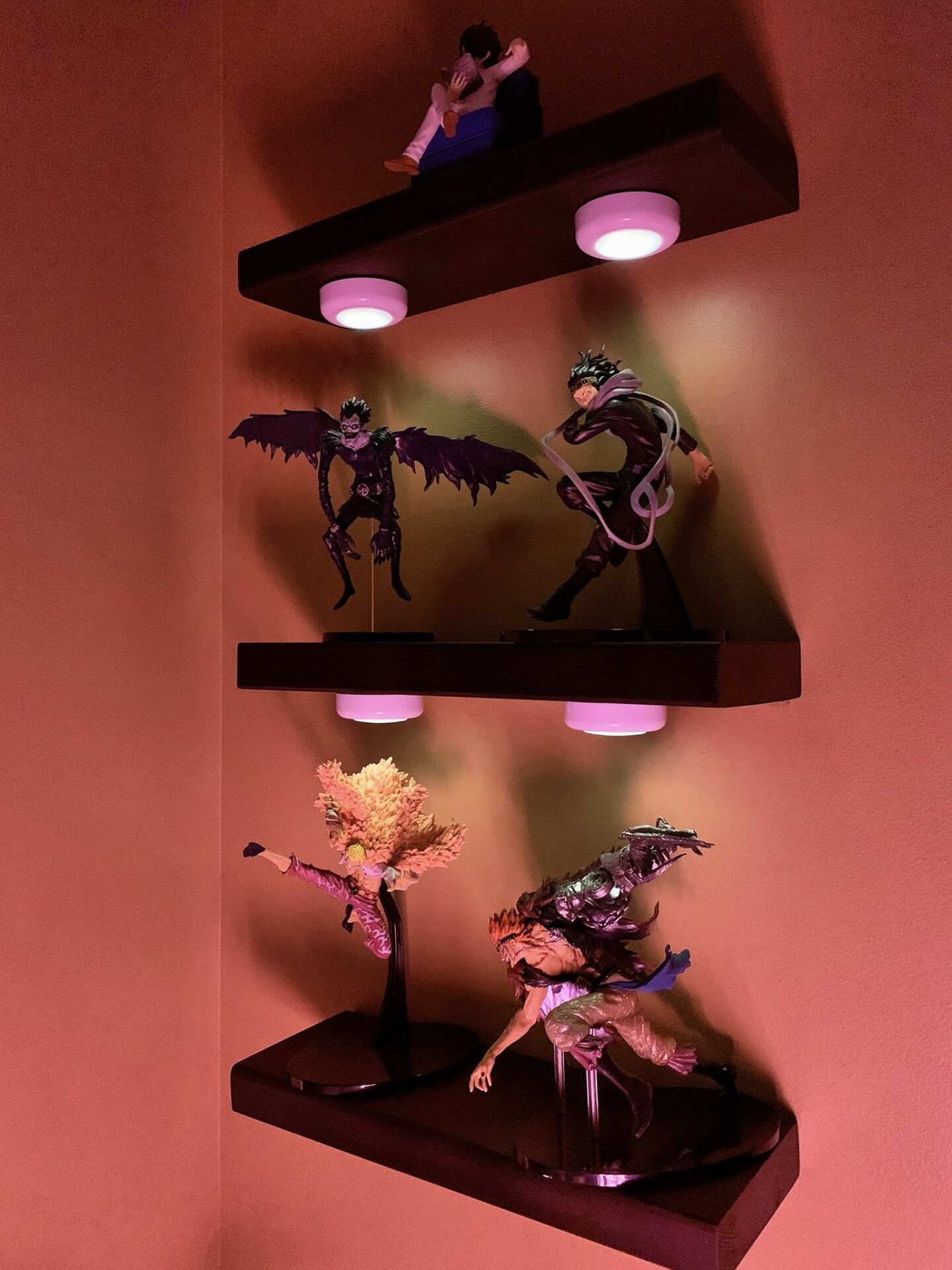 Neon Paradise Anime Room Idea
Via WaterBottle_Chan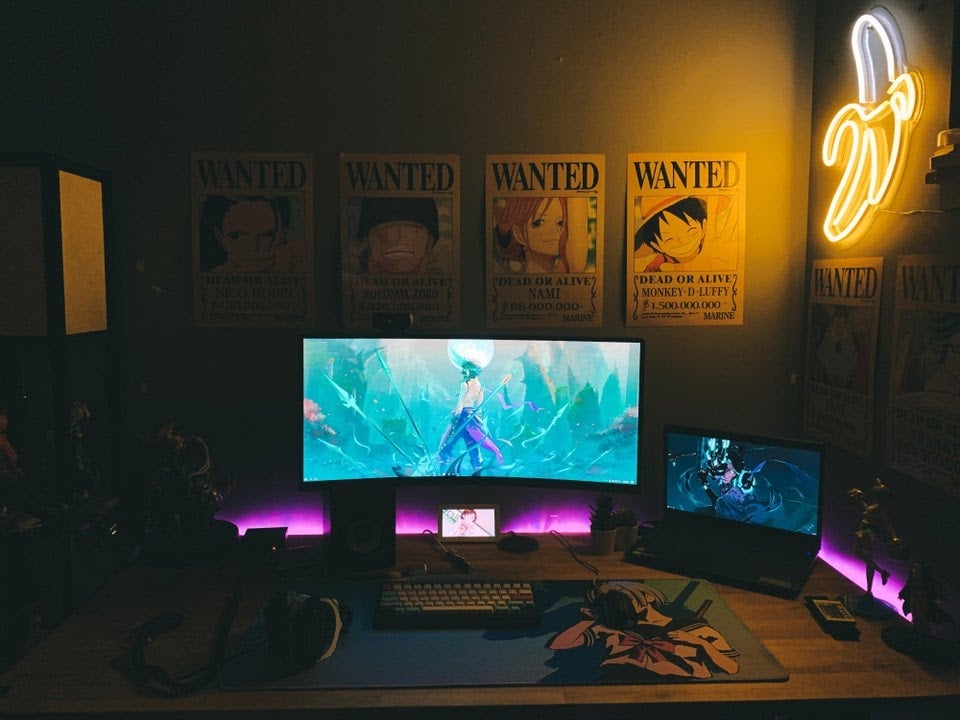 Poster Art Anime Room Ideas
Via iVortecz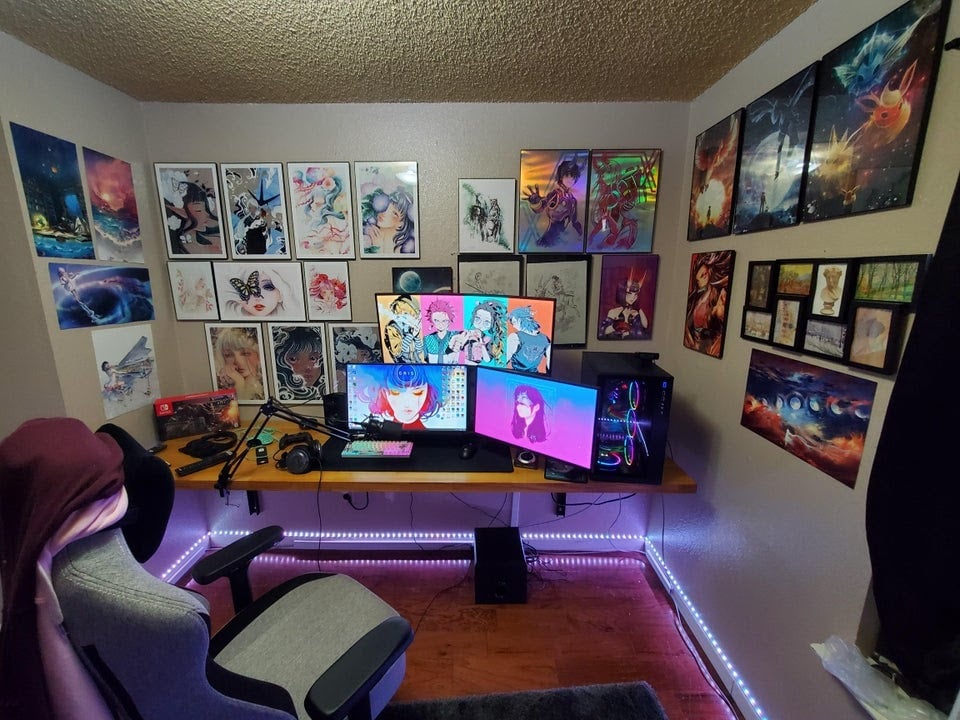 This room has a string of LED lights running along the seams of the wall and a lot of cool anime-related art too. The walls are the best place to showcase your favorite anime characters. This is a great example of how you can make use of walls by purchasing some new art to show.
Dorm Room Anime Room Idea
Via saxypenguin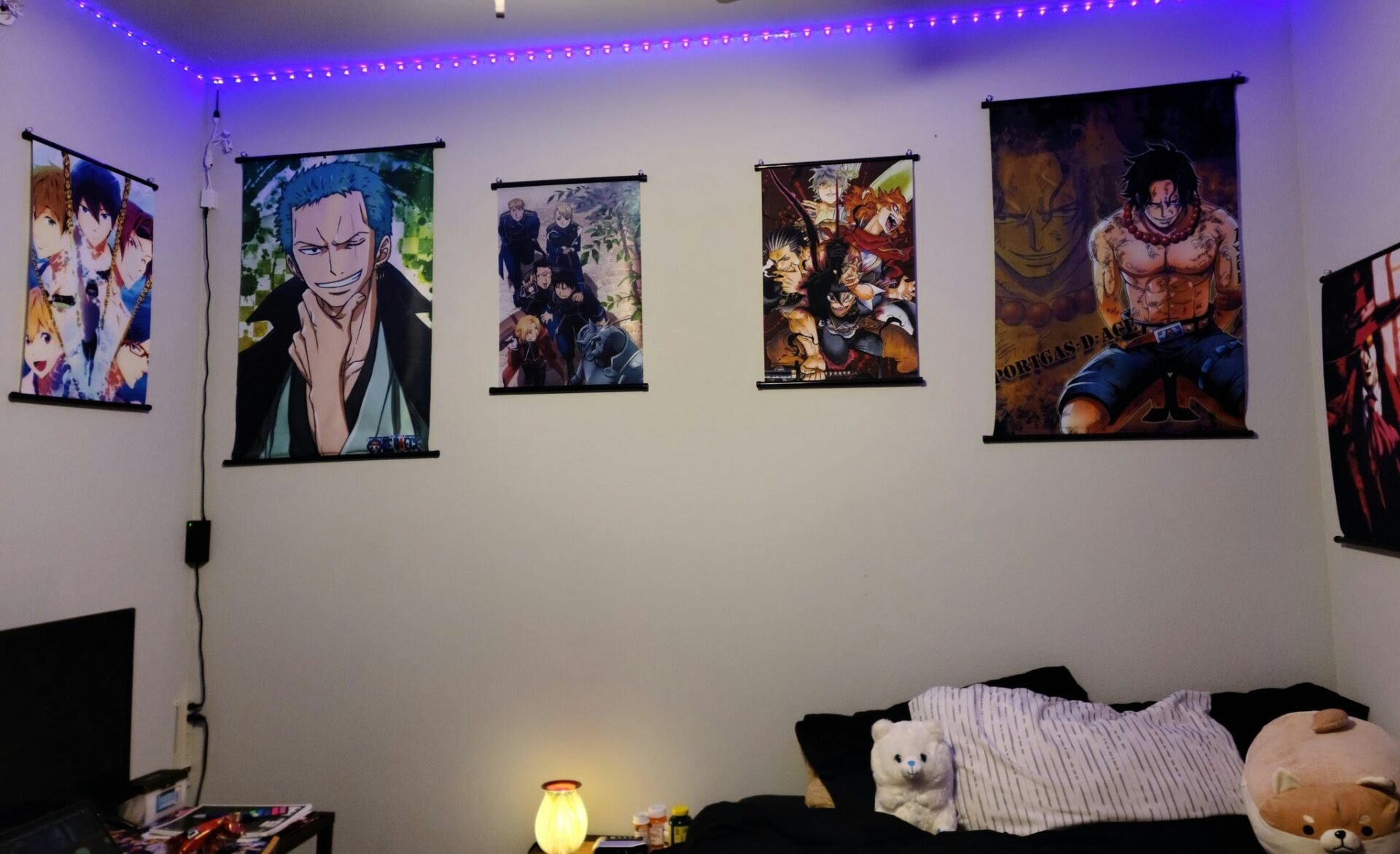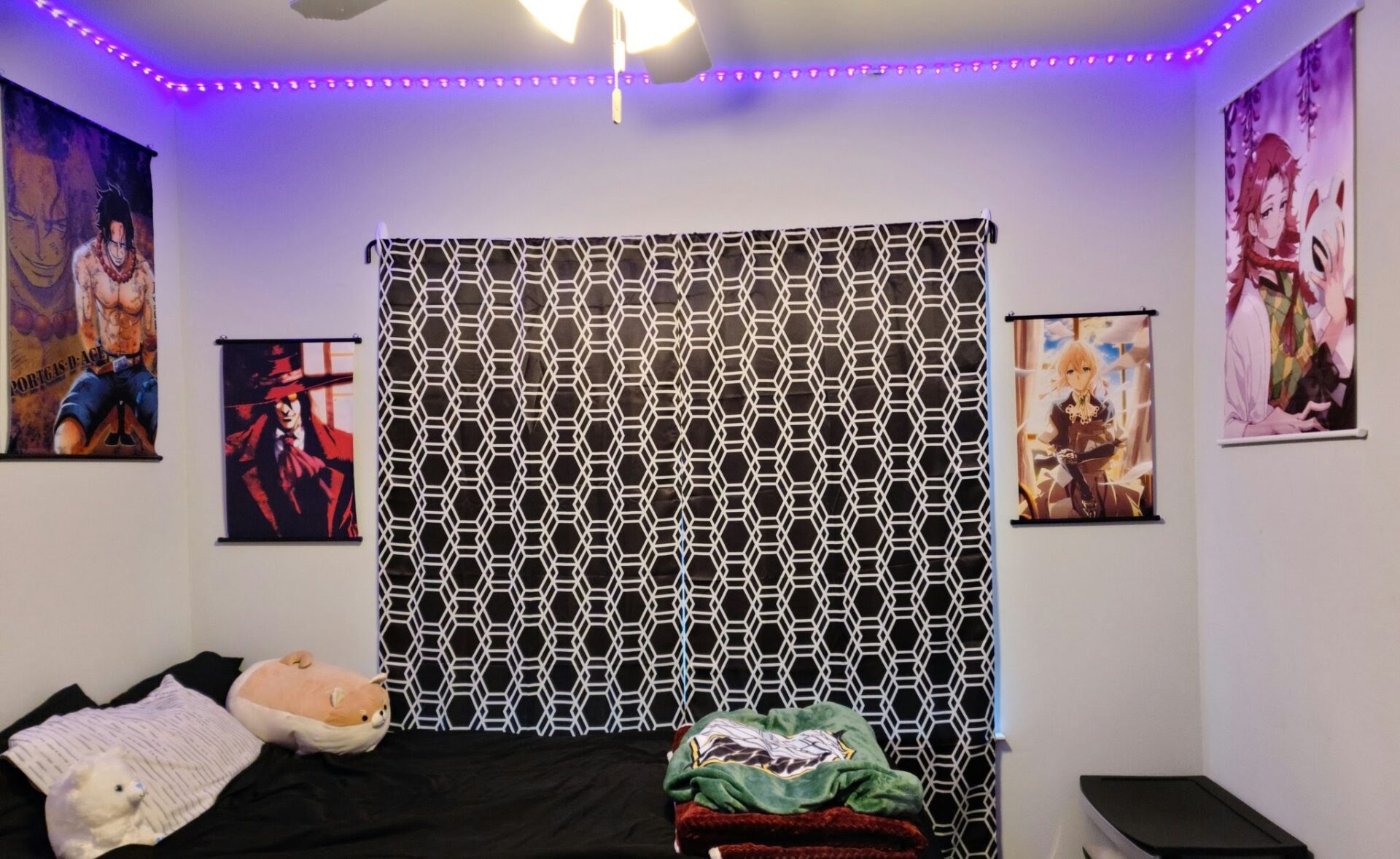 Who says dorm rooms should be boring. Here's a great example of how you can use lights and wall art to create a perfect Dorm Room Anime space with your own unique design touch.
Eclectic Mashup Anime Room Idea
Via Cecilia Phantom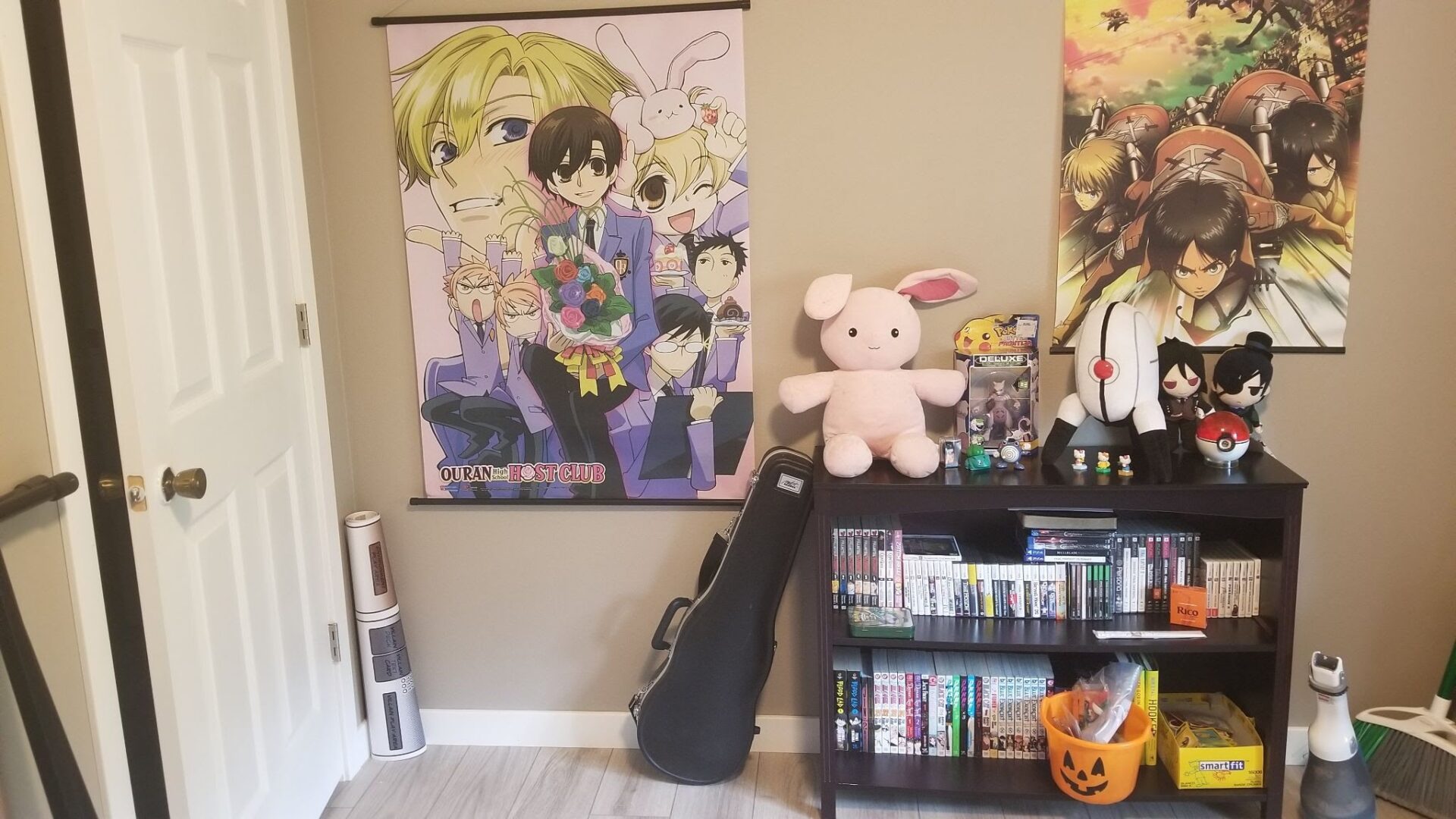 Full Immersion Anime Room Idea
Via Todorokixv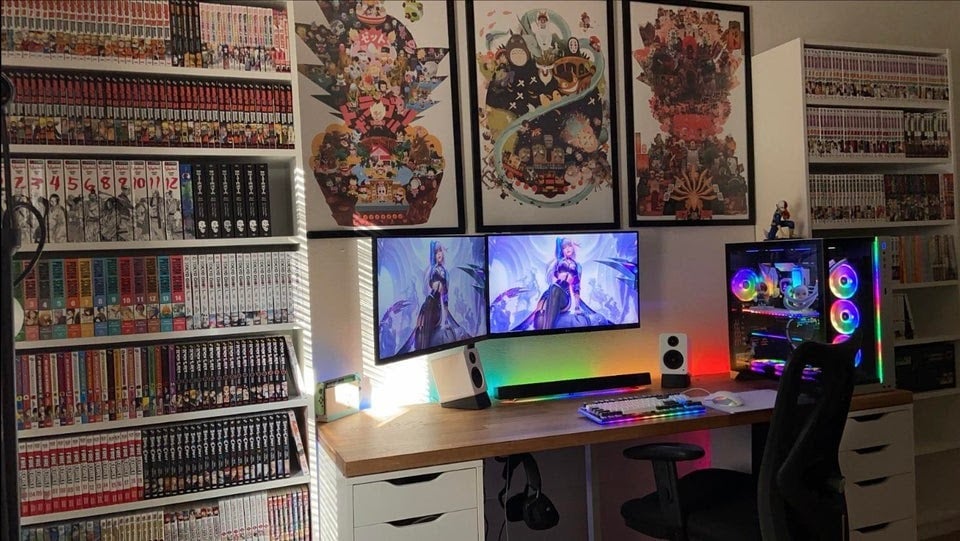 Neon Shoujo Anime Room Idea
Via flirtgojo
Kawaii Anime Room Idea
Via stressedhe_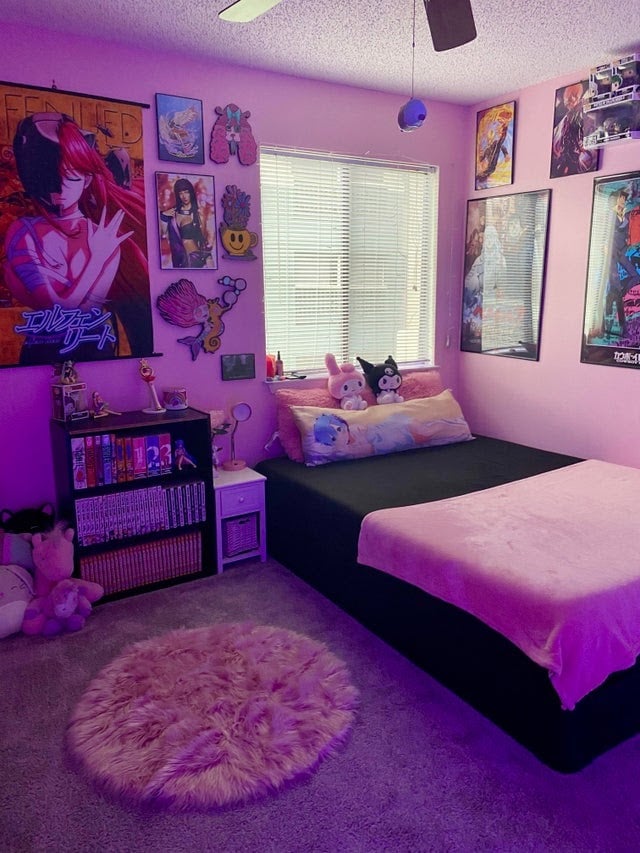 A pop of your favorite color can change the general mood of your room. It's a great idea to pick a bold color and run with it as the theme of your anime room. Stuffed animals are a nice touch in an anime inspired bedroom space. You may want to grab some wall art to show too. Going the bold color route can be the best idea.
Anime Room Gaming Setup
Via Avengedx47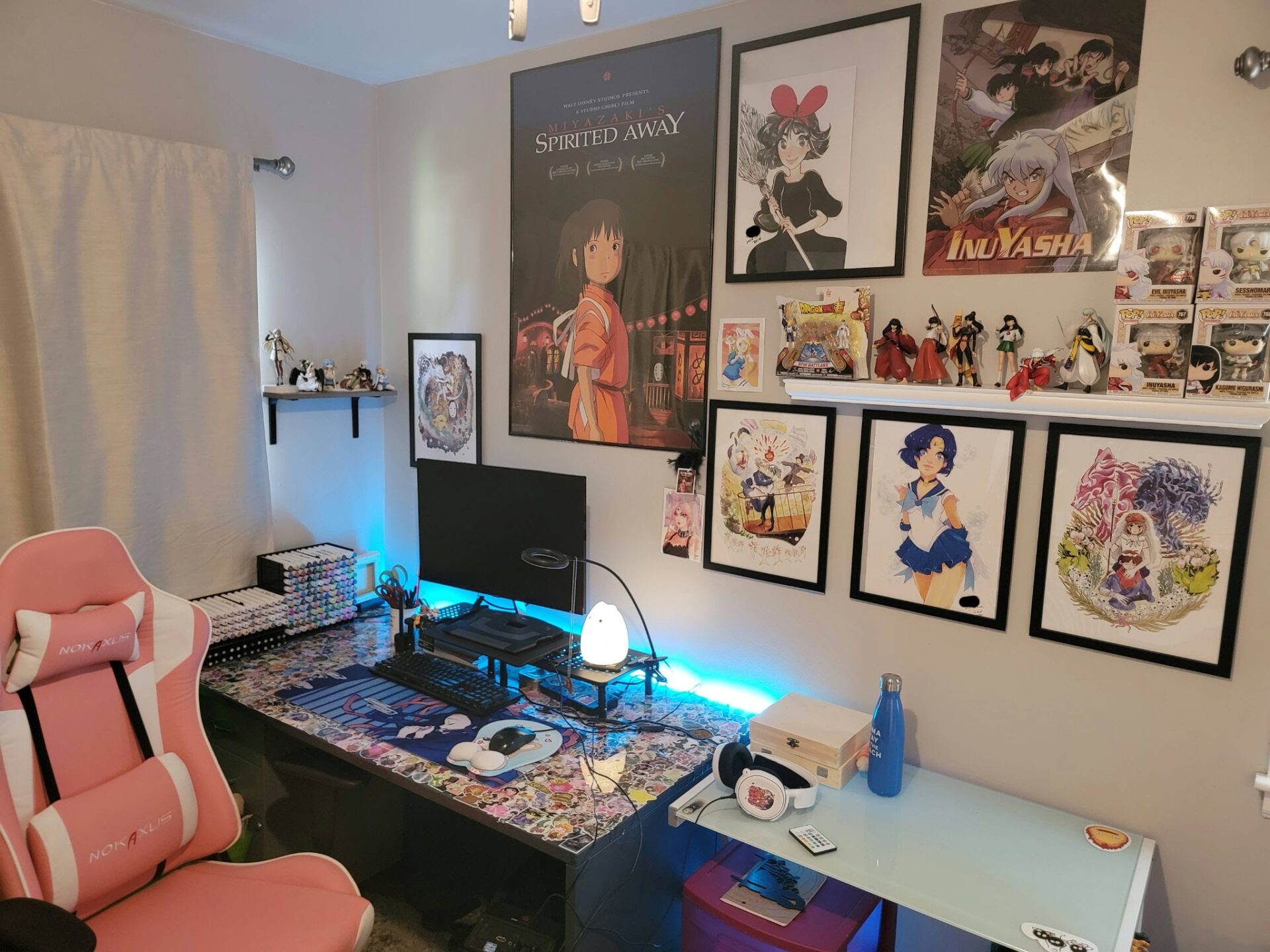 Gaming rooms can be fun too, with the right design ideas. Anime-style game rooms are a place to show your unique taste in all things anime, from the general room color to the books you read.
Minimal Tones Anime Room Idea
Via milkofmag
The Perfect Shelf Anime Room Idea
Via 13bwees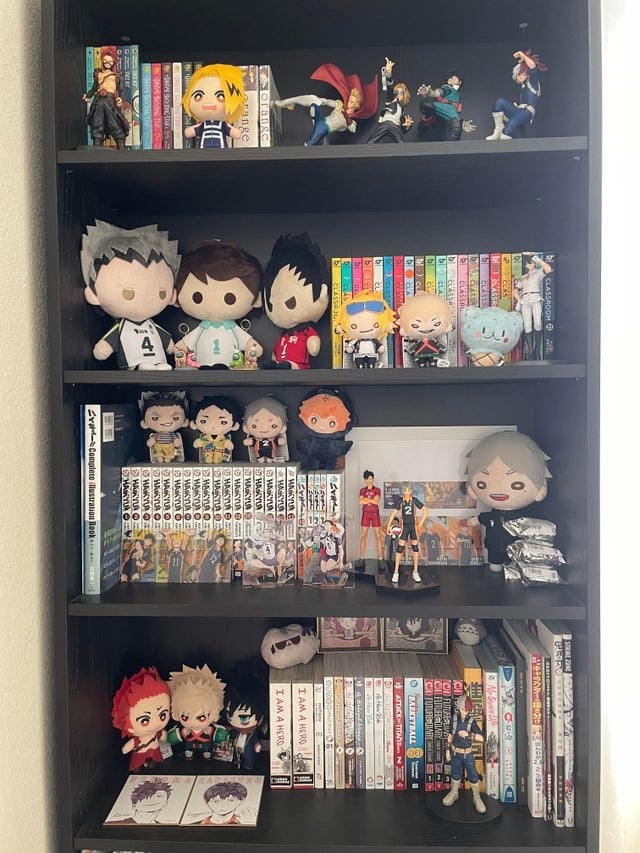 Anime Dolls are a huge part of the anime room design aesthetic. Fans will hunt for them in a cult-like manner, searching for unique and limited-edition dolls. It's a great idea to find a few dolls from your favorite anime to keep as fun decor pieces.
Die Hard Anime Fan Room Idea
Via KeikouOW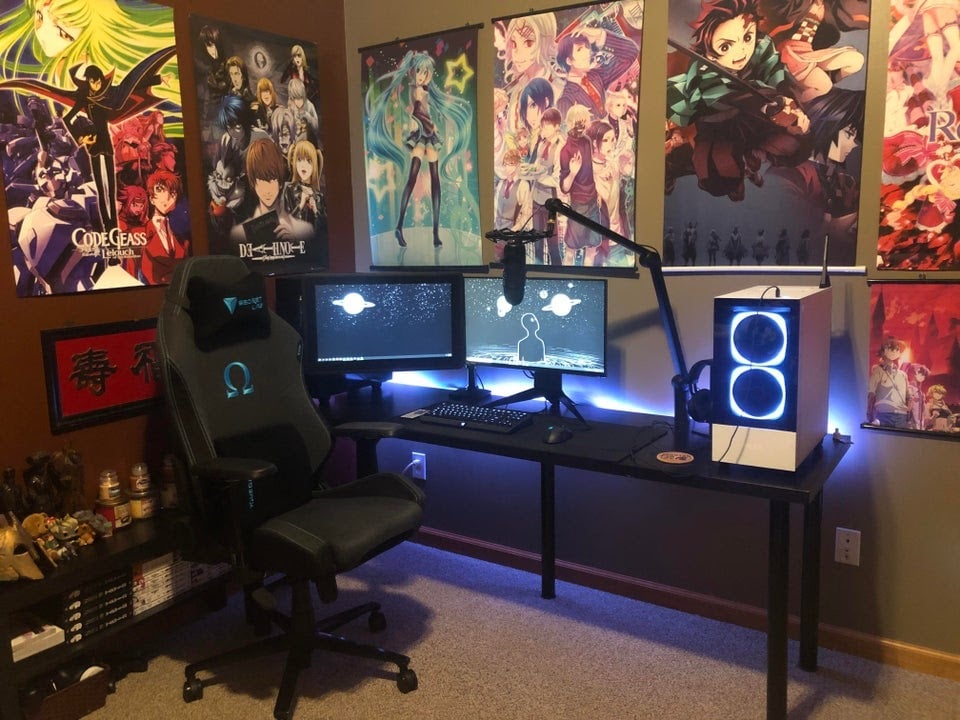 Anime Living Room / Office Room Mashup
Via nautnaoh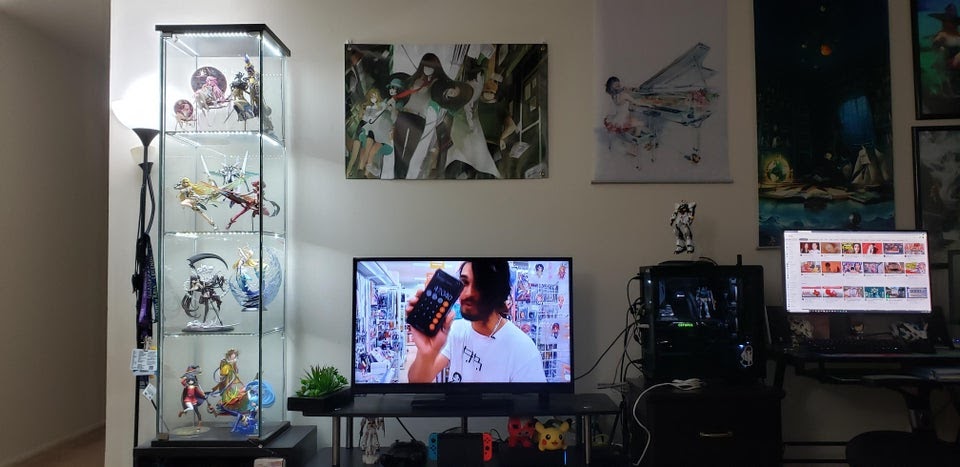 Fire & Ice Anime Room Ideas
Via kobenambawan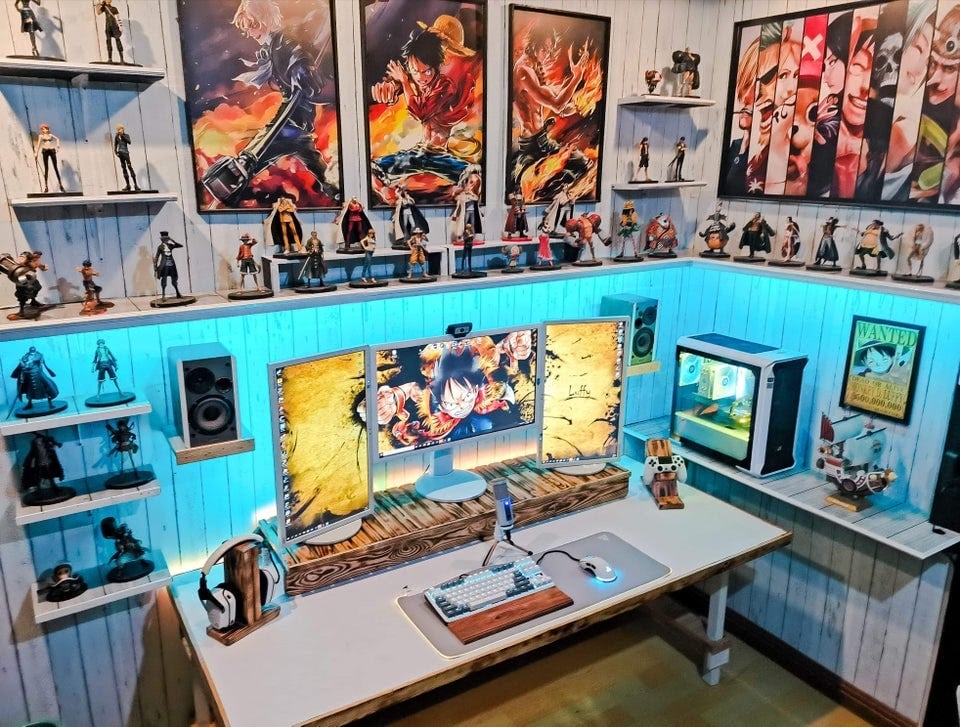 This Fire and Ice anime room is the ultimate anime fan's dream. The neat shelf arrangement of sculptures is complemented by some awesome fire-themed Anime Art. The space is completed with some subtle blue lighting. For similar wall art, browse through the Anime and Manga category of the Displate shop.
Anime Room LED Idea
Via Liupurhome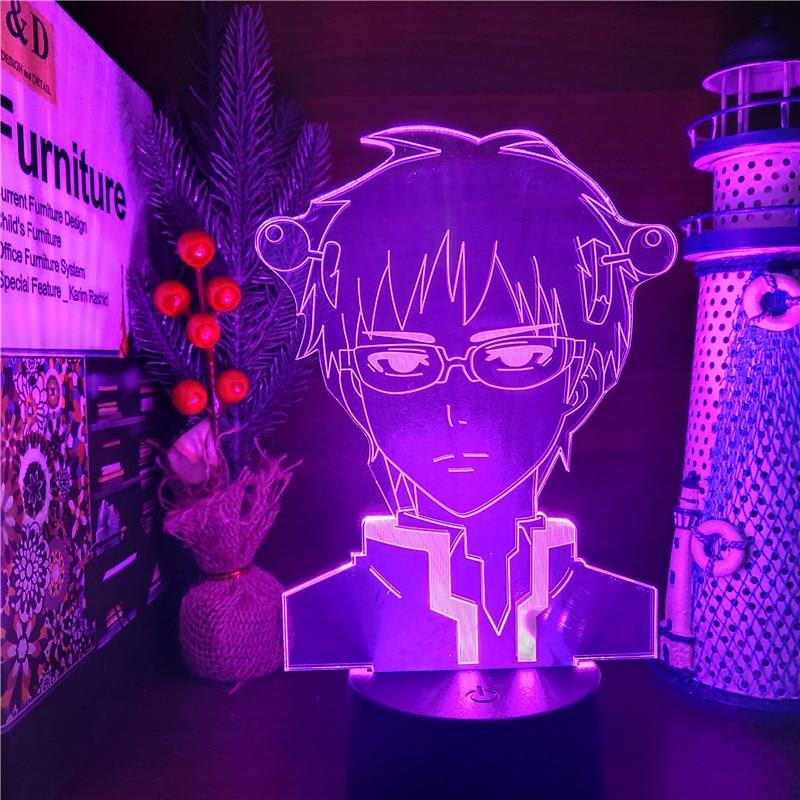 We can't talk anime room ideas without including the awesome LED sculpted lights. The example above is one of many awesome decor pieces that you can add to your room.
Plush Stuffed Animals Room Ideas
Via Yelena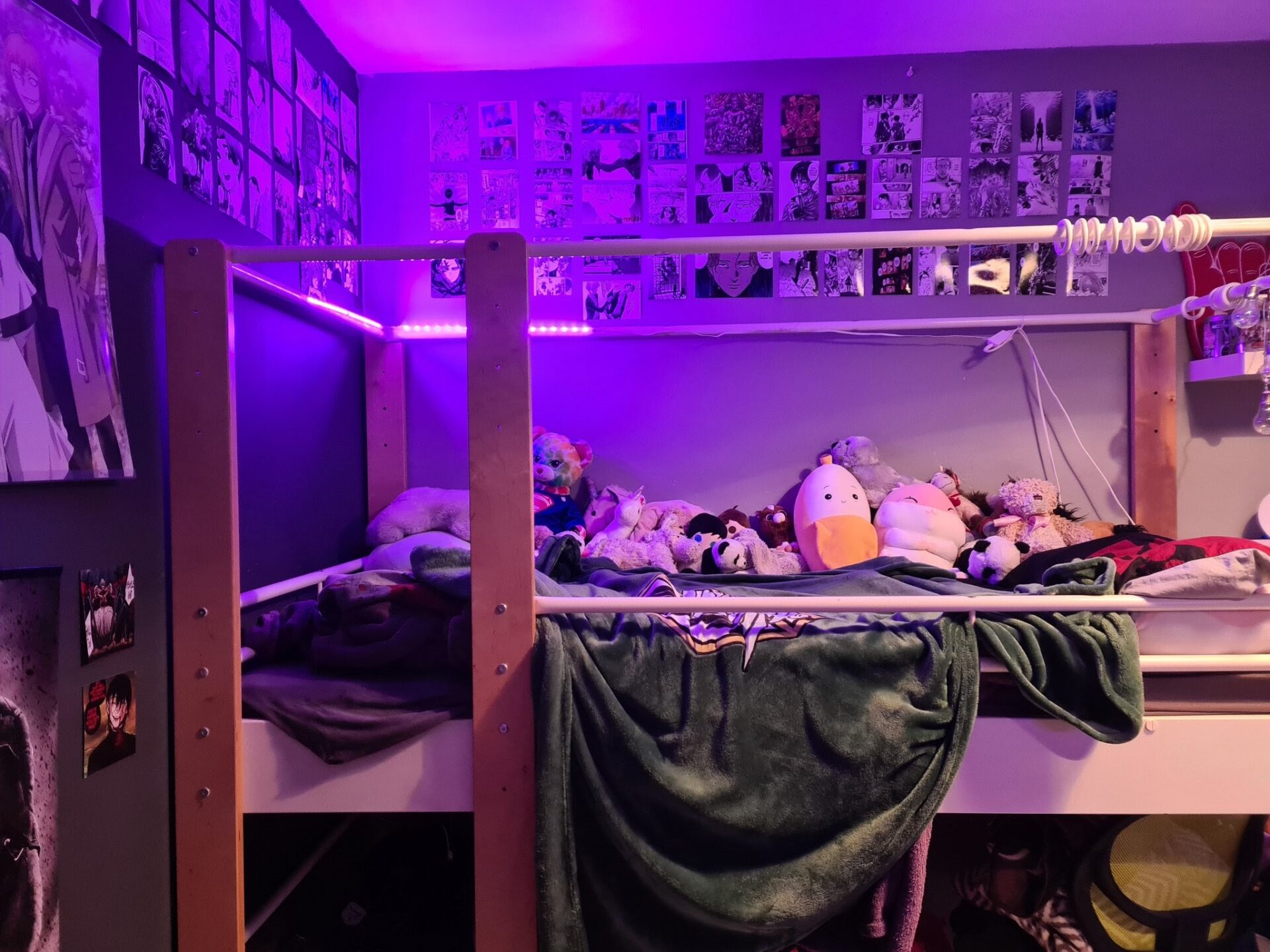 Manga Anime Crossover Wall Idea
Via tillie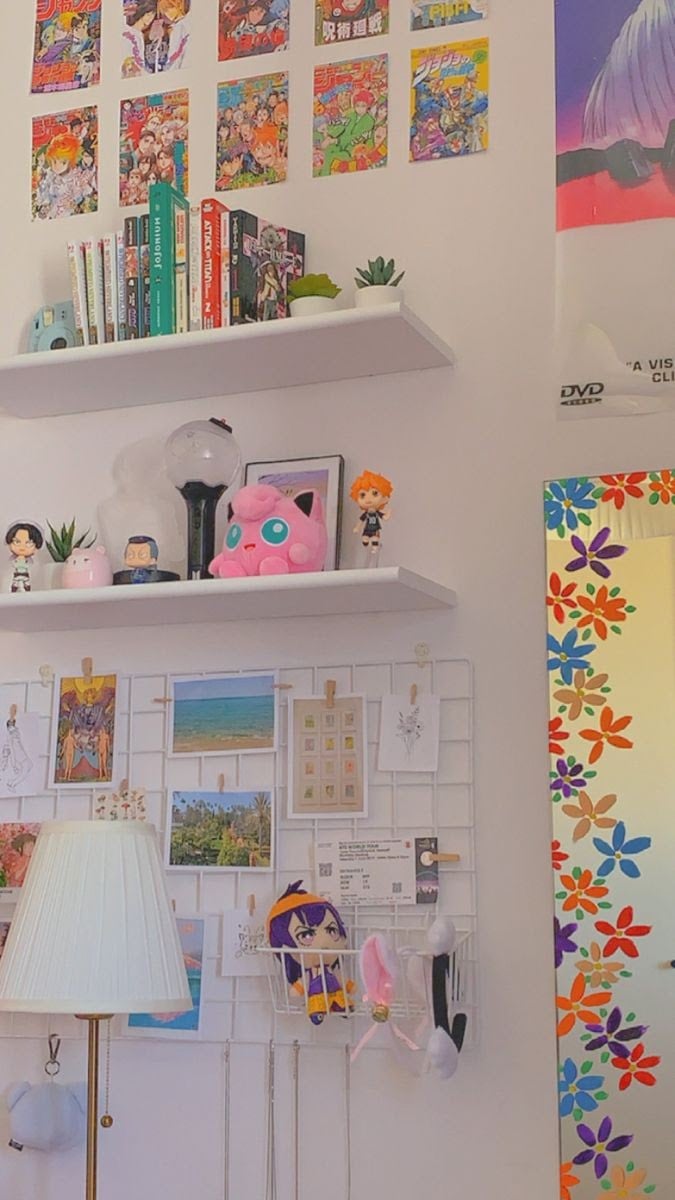 Figurine Shelf Anime Room Idea
Via Chuchumaruu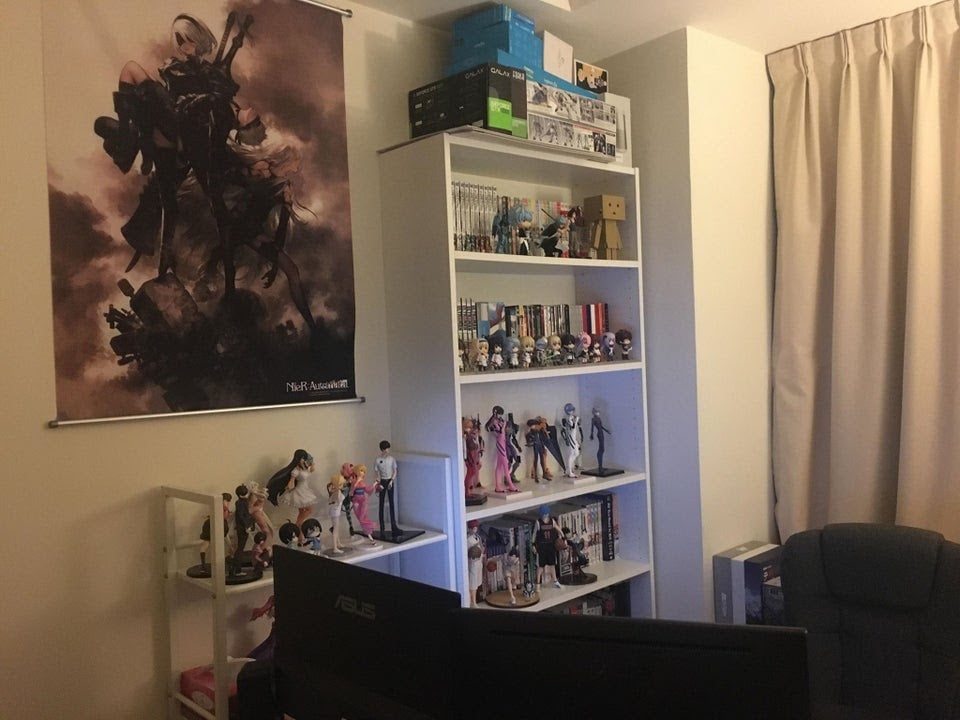 Wall Collage Anime Room Idea
Via Jocey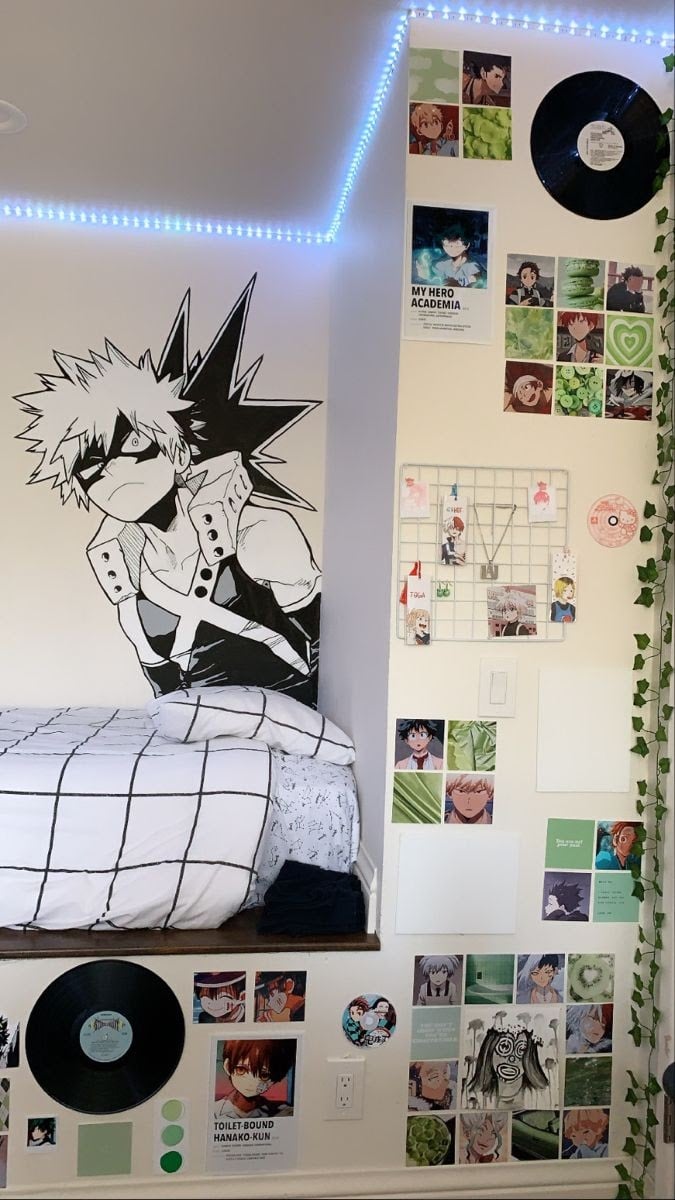 We choose our favorite anime based on many things, the story, the characters, etc. It's a great idea to share this passion in your room by creating a storyboard or collage based on your favorite anime. The results may be some interesting decor for your guests to see.
Pop Culture Crossover Anime Room Idea
Via nm_saturn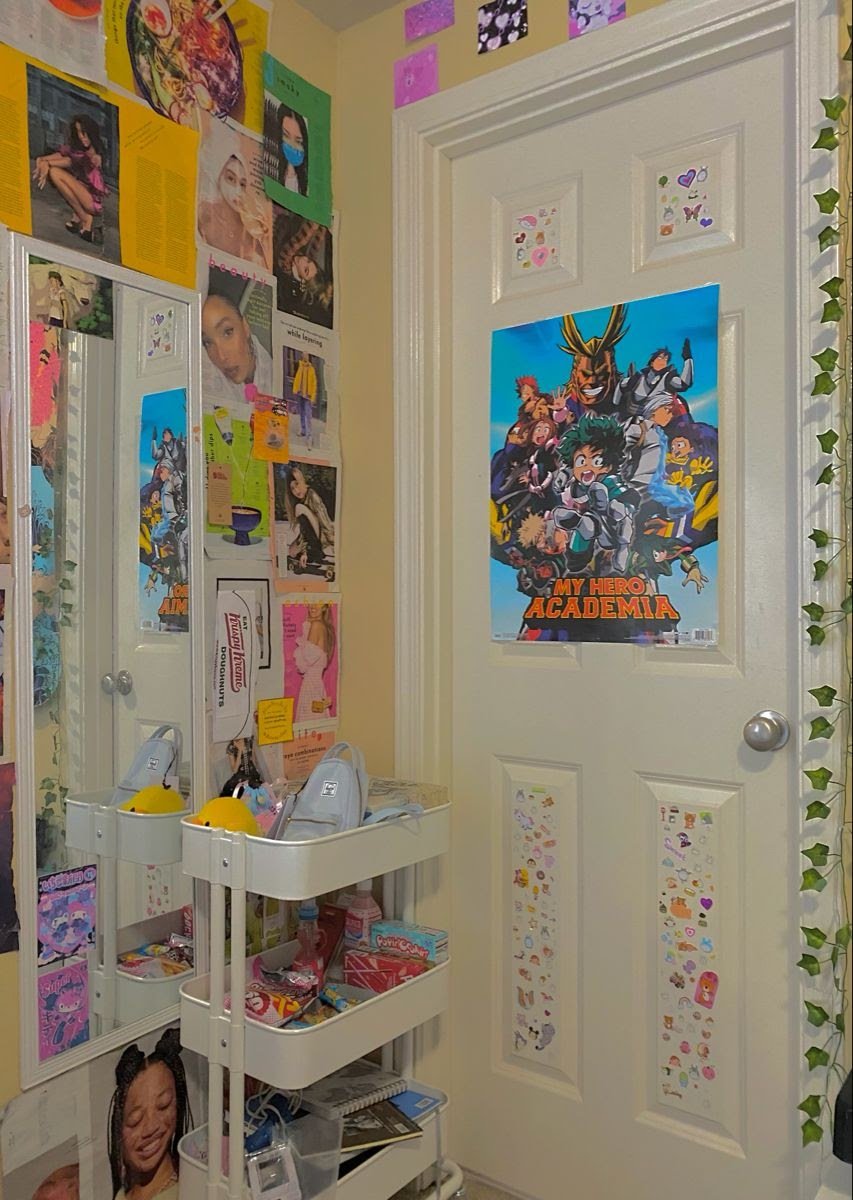 Cotton Candy Anime Room Idea
Via yoonmoka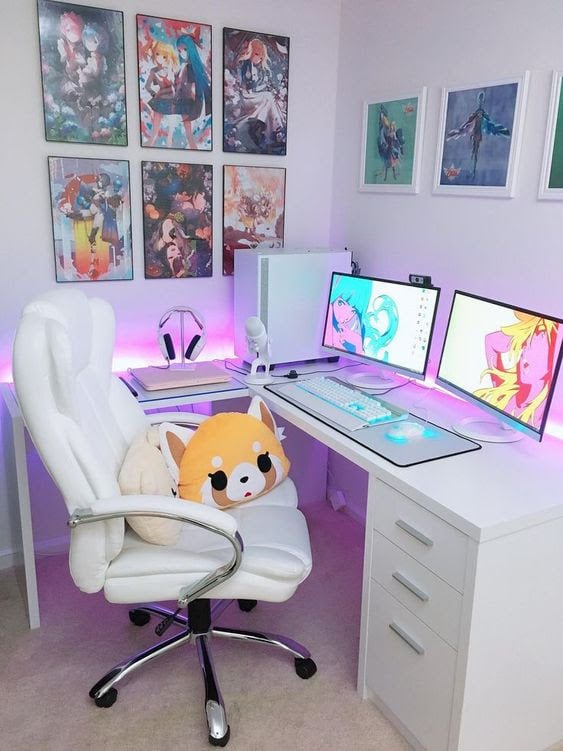 Anime Room Flower Pot Idea
Via SubtitledAnime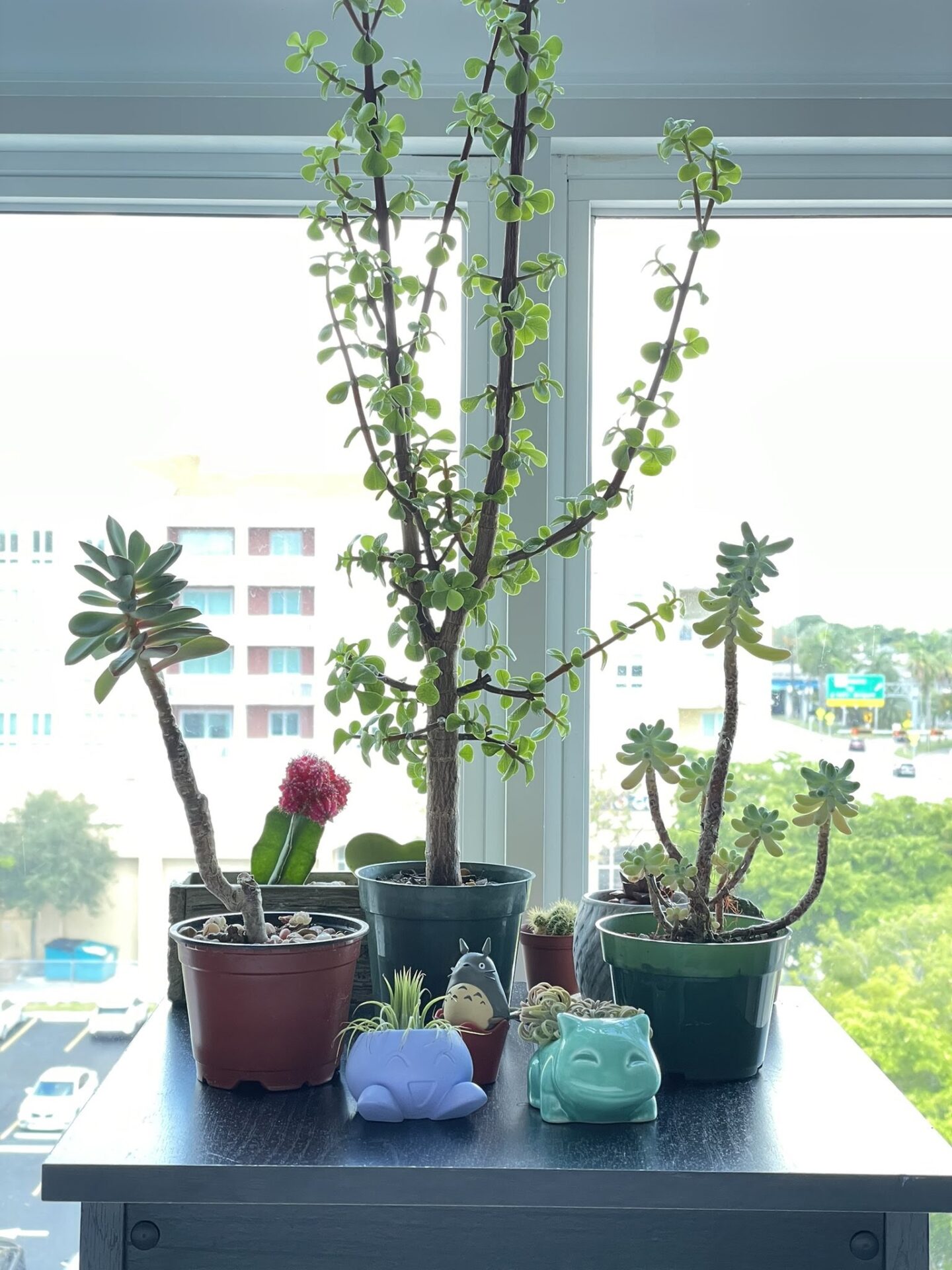 Here's a simple yet elegant idea for our plant-growing anime fans. Why not purchase a cool anime style vase for your next plant. It may just be the touch of decor you need to make your room feel a little more inspired.
Hero LED Anime Room Idea
Via motionslight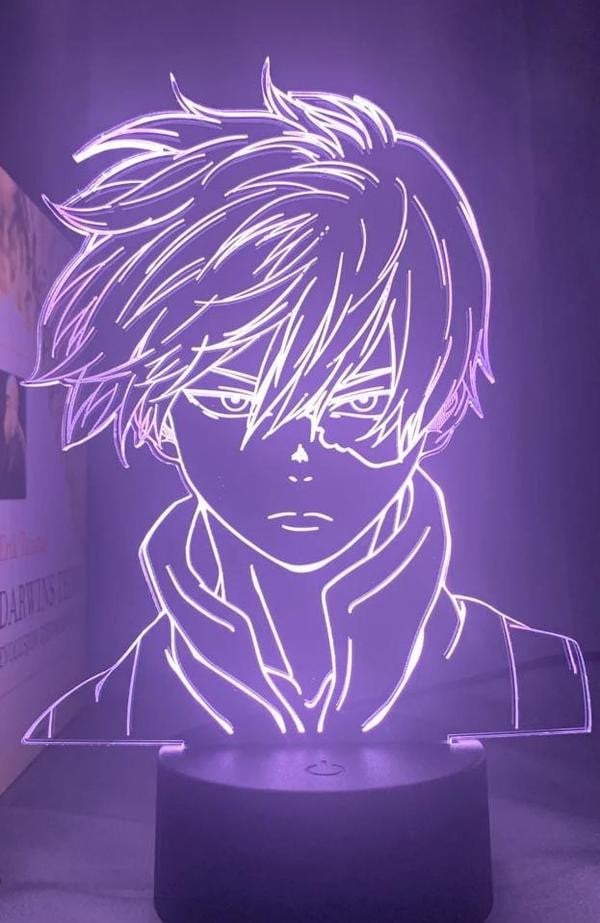 Manga Collector Anime Decor Idea
Via AmandaRamirez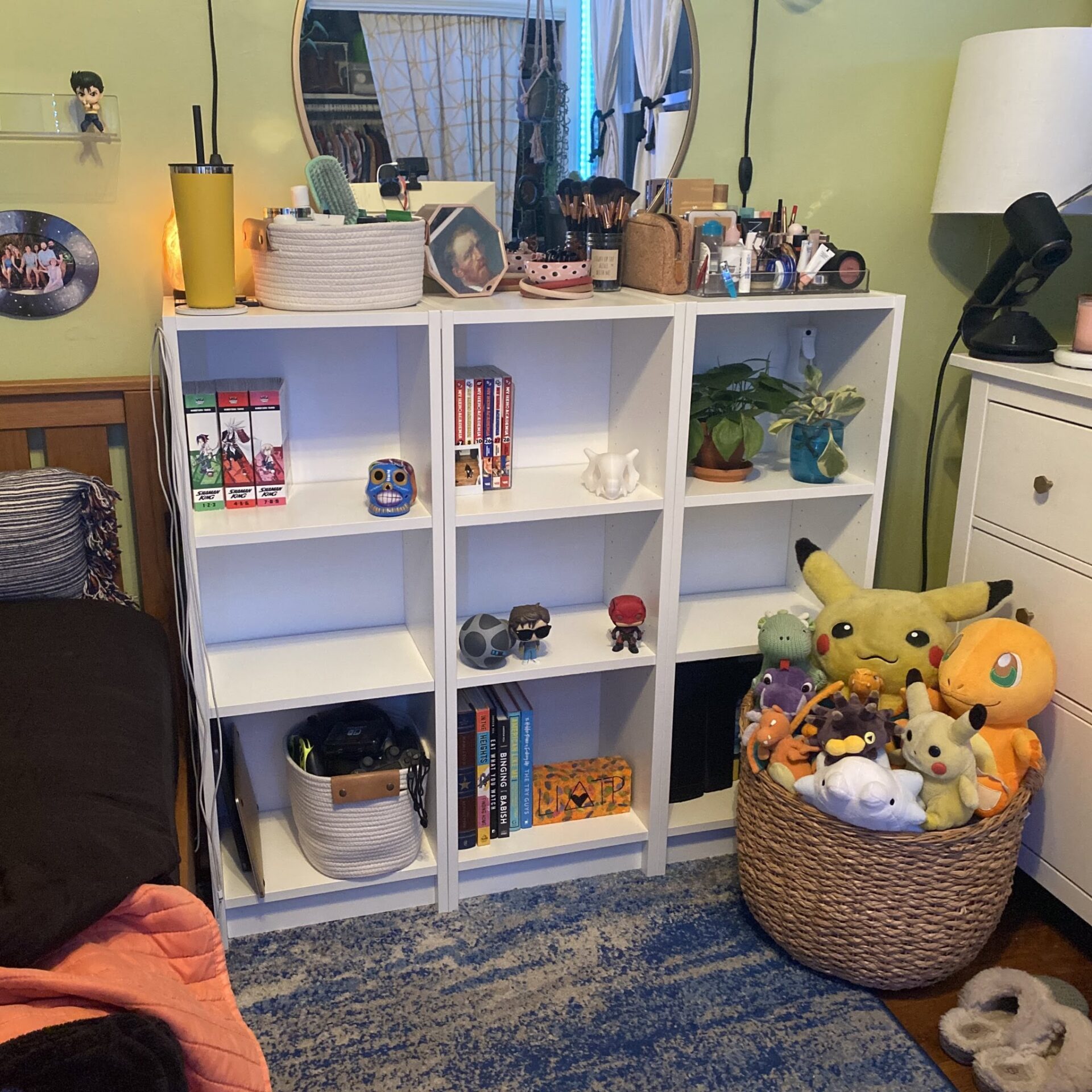 Midnight Anime Room Idea
Via polaroidplayboi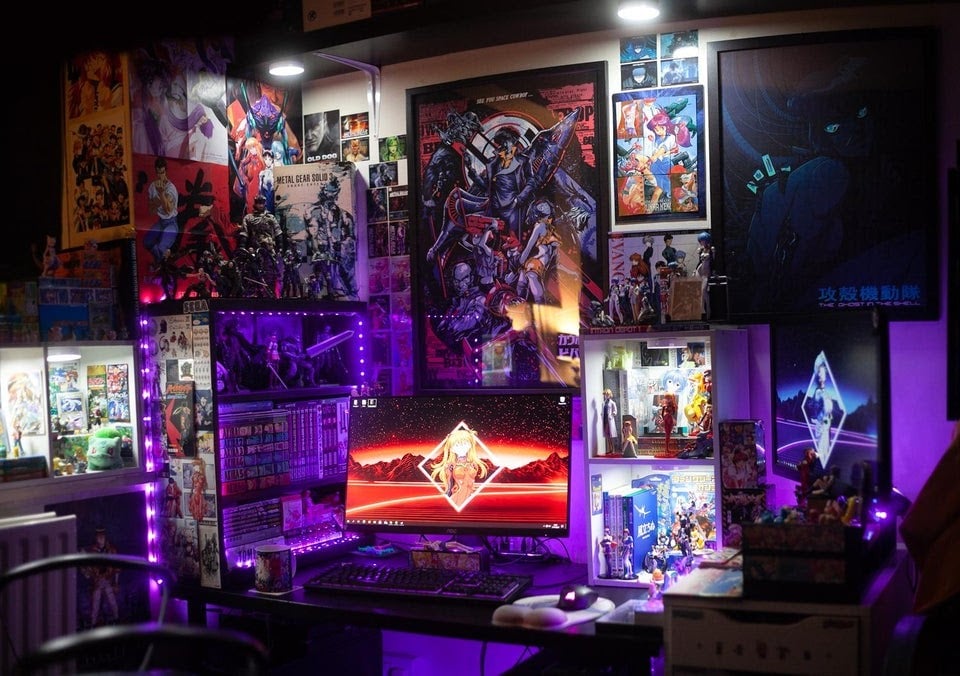 Retro Anime Room Idea
Via Waxenberg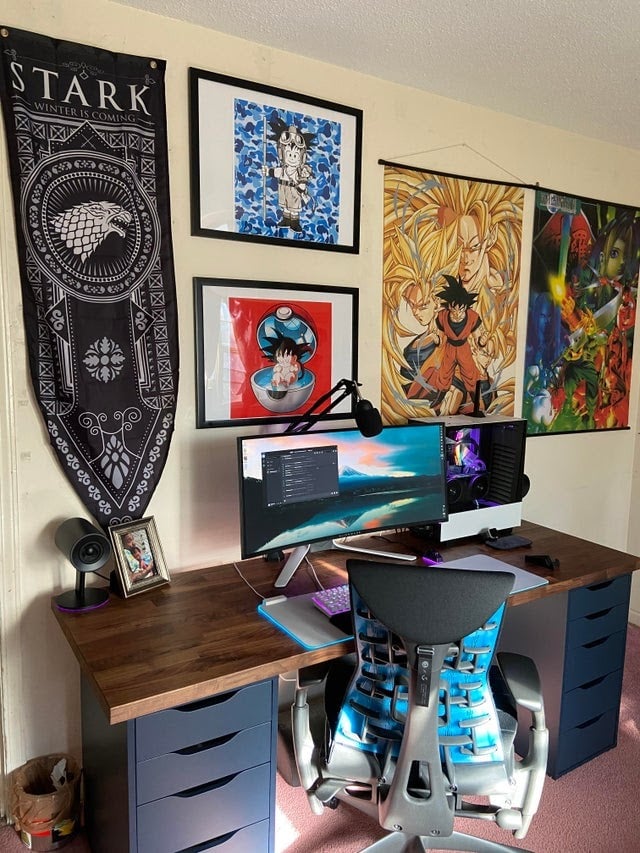 Wall Collage Anime Room Idea
Via Karina Howard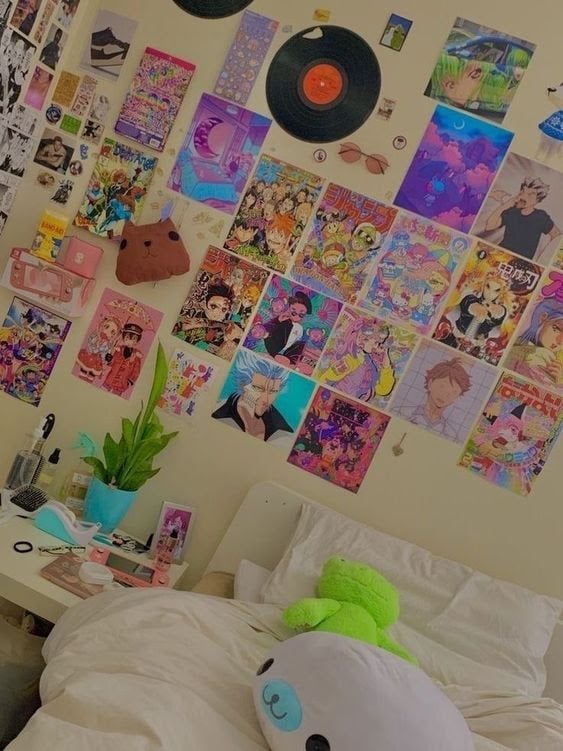 Purple Neon Anime Room Idea
Via KandyCB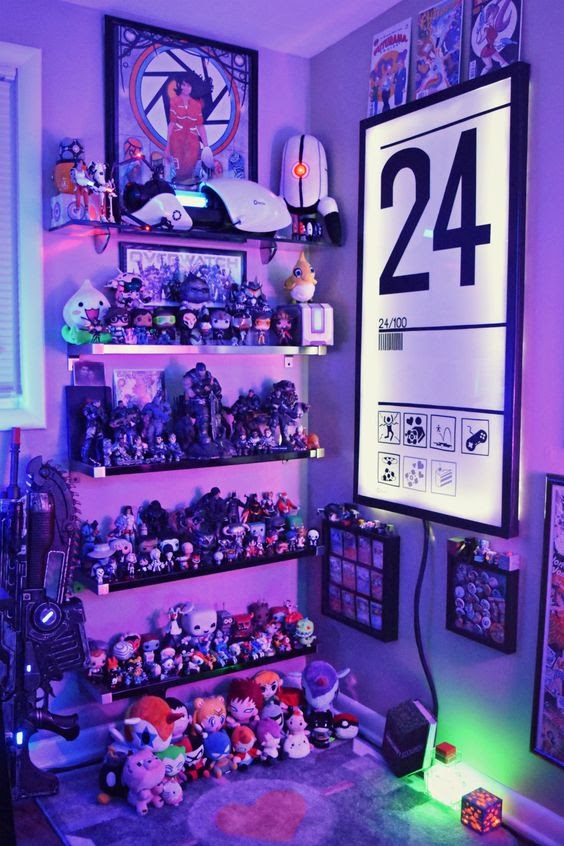 Minimal Anime Room idea
Via iNathanDrake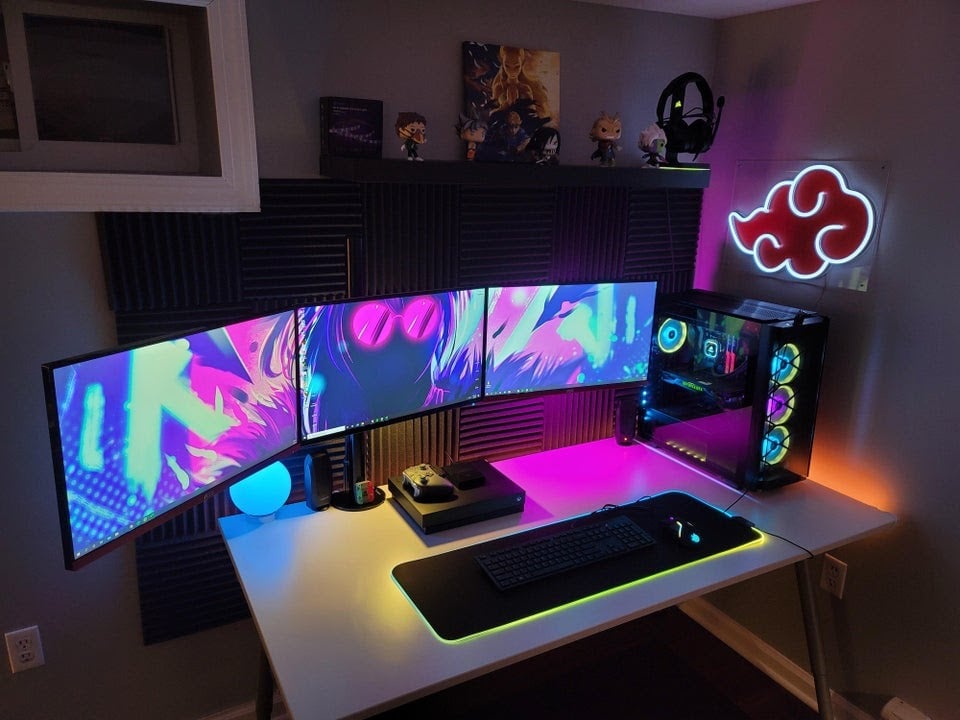 Full Wall Art Anime Room Idea
Via dotagoodrem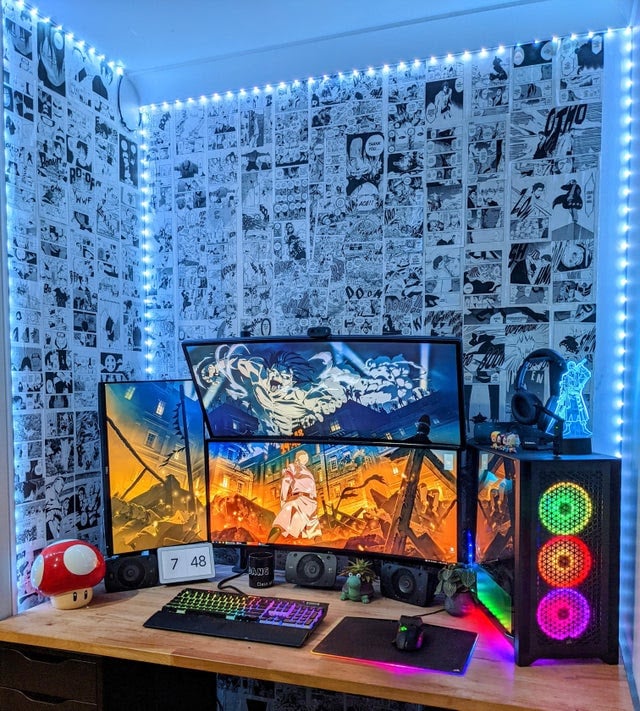 Conclusion
Creating an anime room is less about the stuff you put in it and more about the meaning of the decor pieces you select. Take inspiration from the examples above but remember to add a touch of your own preferences. As you can see, the world of anime room ideas is diverse. Some rooms are cluttered from wall to wall, while others are minimal.
Have fun curating your own anime room in 2023 and beyond!