Alexander Meijer is the founder and vault overseer of Vault 74 in the Netherlands – a Fallout fan museum featuring an astonishing collection of over 500+ Fallout related items. We caught up with Alexander and asked him a few questions about his collection and his love for Fallout.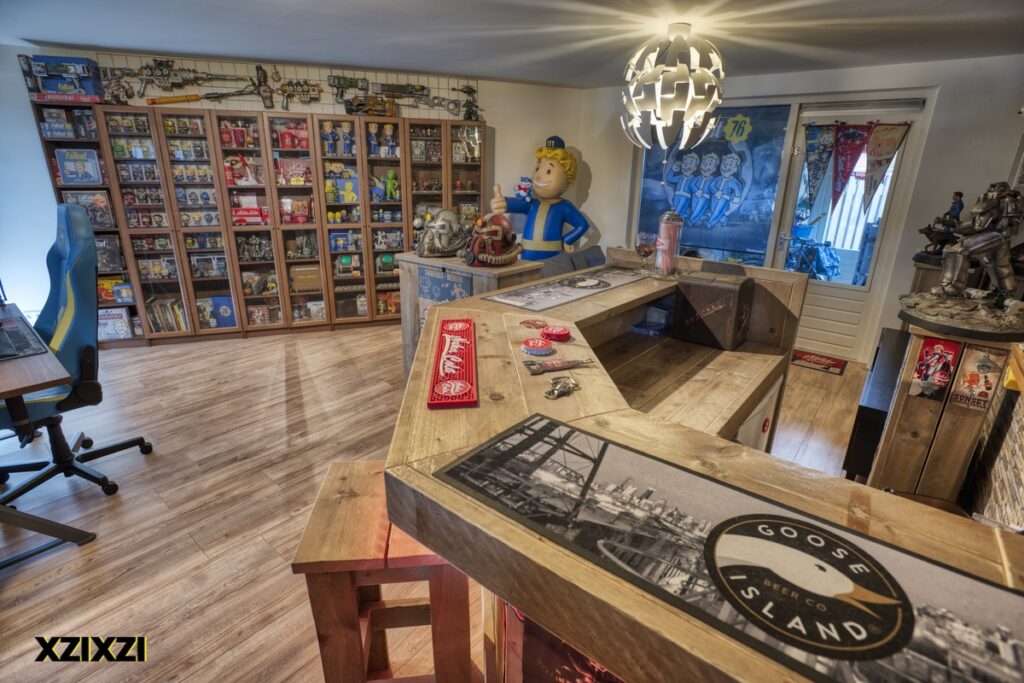 When and how did you start collecting?
I've been collecting for pretty much my whole life, but I changed focus a few times. At the release of Fallout 3, I bought the collector's edition for the PS3 (2008). I still own that CE till this very day. In 2018 I decided to stop my other collections and focus entirely on Bethesda. Then, in 2020 I also decided to part with Elder Scrolls and just go 100% Fallout.
What do you collect?
There is an easy answer to this question haha – EVERYTHING! Anything that is Fallout related I want in my museum. Literally if it has anything to do with Fallout, I want it. Clothing, merchandise, statues, figurines, model cars, paintings, Funko Pops, board games, books, magazines, helmets, controllers, houses, I DON'T CARE! I WANT IT! 😀
What is it that you love the most about Fallout?
Definitely the atmosphere and the setting. Post-apocalyptic is the setting in which Fallout takes place. Also the story lines, the amount of things you can do in the games, it's beautiful!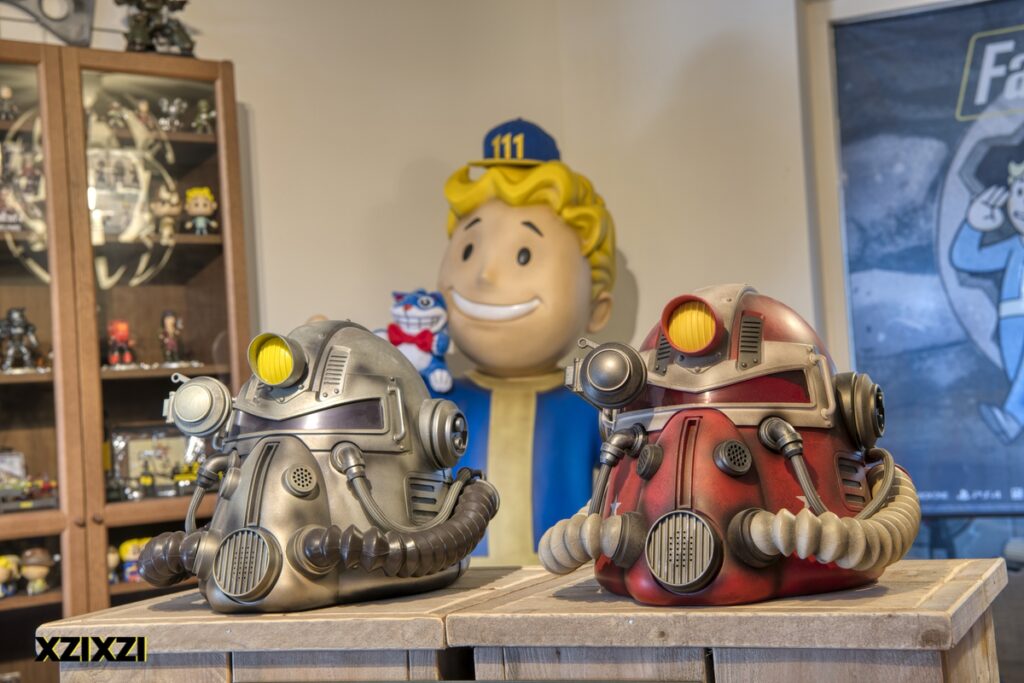 Which item in your collection is the most special to you and why?
That would definitely be my life-size Vault Boy statue from Fallout 4. There are only 500 worldwide, and I got this as a gift from Bethesda Netherlands because of my museum. This is the eye-catcher when you enter, and he will always greet you with his thumbs up!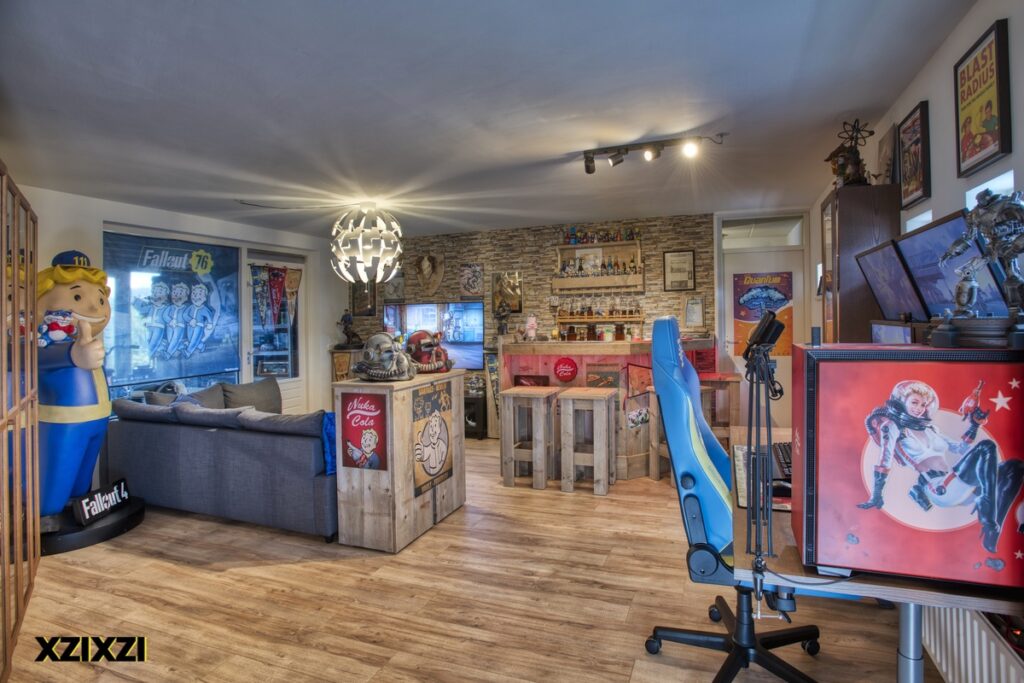 Do you have any super rare items in your collection?
Yes for sure! There is a company that makes model car replicas of the pre-war cars in Fallout (that means before the nuka explosion). One of my most expensive items is the Fallout pick-u-up truck, Red Rocket edition. These cars are beautifully cast in a shiny paint and are most of the time really limited. Also I have the original Nuka-Cola bottle set of 3 bottles – these are really hard to find nowadays. There are many more rare items in my collection, come and visit the museum if you want to see them for yourself!
What's the best part about being a collector?
For sure, the community and the interaction with other fans and people that visit the museum. Fallout has such an amazing and loving community. People help each other all the time, everyone is nice to each other. It's a blessing to be part of this community.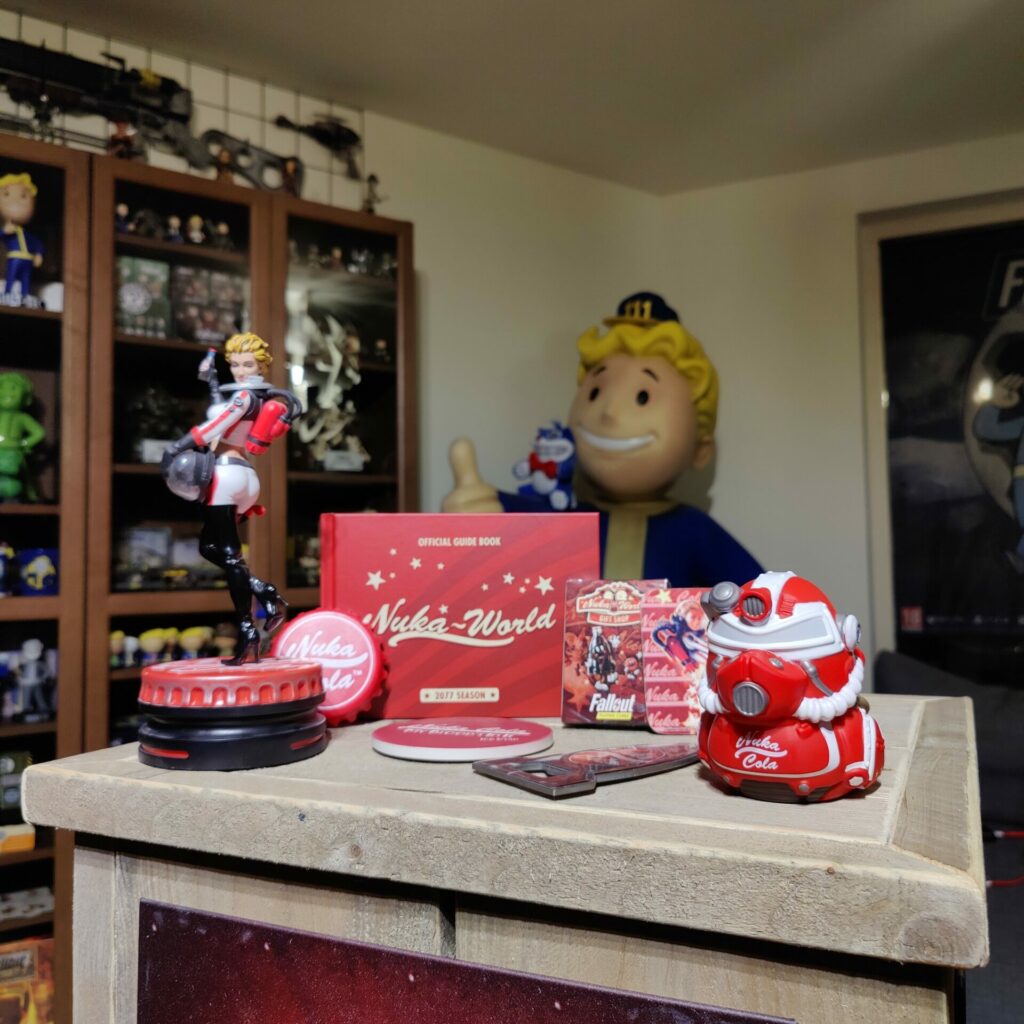 How do you organize your collection?
I organise my collection in a really clever and clean way. I have every single item from my collection in a spreadsheet. I document if I still have the box, and some extra information (like limited number etc). In my museum I try to keep as many as possible close together. Like I have a Vault Boy place, a power armor place, Nuka-Cola place etc etc. I keep everything in nice display cases with glass doors, so the dust can't get to them. This saves you a lot of time dusting the place off :). Check the pictures to see the categorization in my museum.
How many Displates do you have in your collection?
At the moment I have 5 Fallout Displates, but there are 7 new ones on their way to the museum to make something really awesome and nice. Definitely stay tuned as the result will be posted on Displate's socials.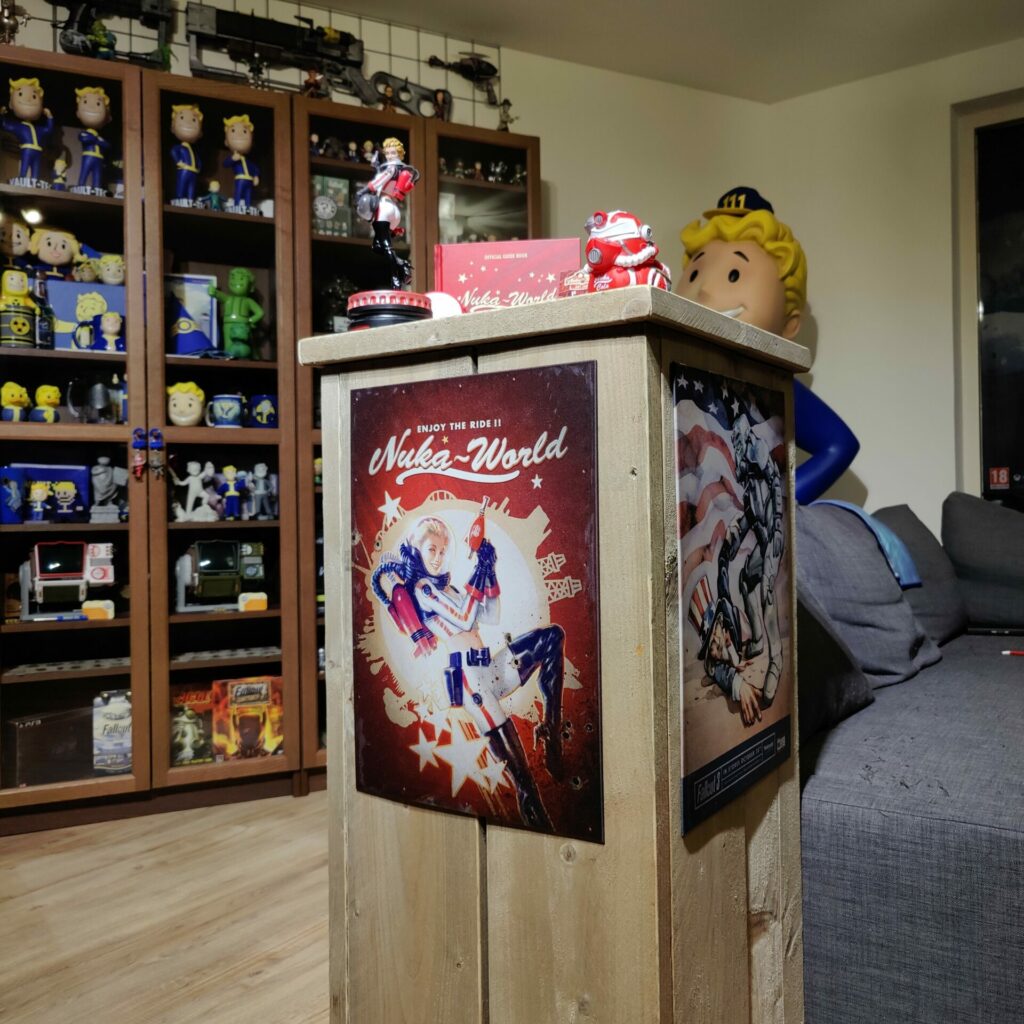 What do you like most about Displates?
Print quality, really thin against the wall, and mounting system. The magnets don't have to be precise in the middle, you can shift it a little. Also how thin those posters are when you compare them to a poster in a frame. This is way thinner and the possibilities are endless!
Which Displate is your favorite and why?
At the moment, the Mr. Handy one! Mr. Handy is a robot who helps do things around the house in Fallout, and has always been one of my favorite robots in the whole Fallout franchise.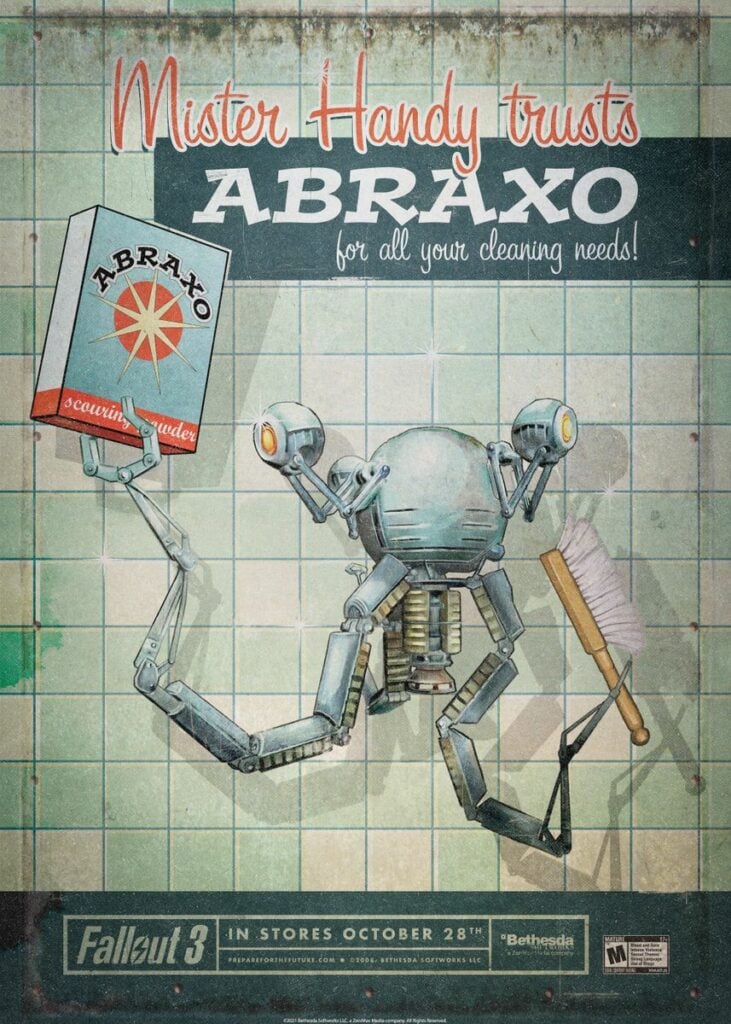 Anything else you would like to share?
Yes! For a few weeks now, my museum has had a website: www.vault74.nl! At the website you can learn about Fallout, buy Fallout merchandise, book a museum tour, and a lot more! (it's still under construction, but working on it almost every day). Also I am really happy Displate interviewed me, I think it is so amazing that Displate interacts well with the community. Thanks for giving me this opportunity!
As I always say, AD VICTORIAM!
All photos used in this post are © Alexander Meijer, used with permission.