Everyone needs a little fantasy in their life. And while some people just stop in their rush for a quick escape from the world, there's a group of romantics, living their dream. Damir Martic found himself a path, directing him strictly from Earth to stars. His spiritual posters make us wanna get away and never, ever come back.
Tell us some basic, but still – very important stuff about you – where are you from, where do you live, which creative area is your thing?
I live in Zagreb capital city of Croatia, my creative area is digital art, from photomanipulation to digital painting and mixmedia. 
Have you ever studied art or maybe you're a self-taught artist?
Self-taught all the way, and there is so much more to learn.
What inspires you to create? Where do you find ideas for your work?
From books, dreams, feelings or mood I'm in that day. But what inspires me the most is a spiritual and fantasy theme.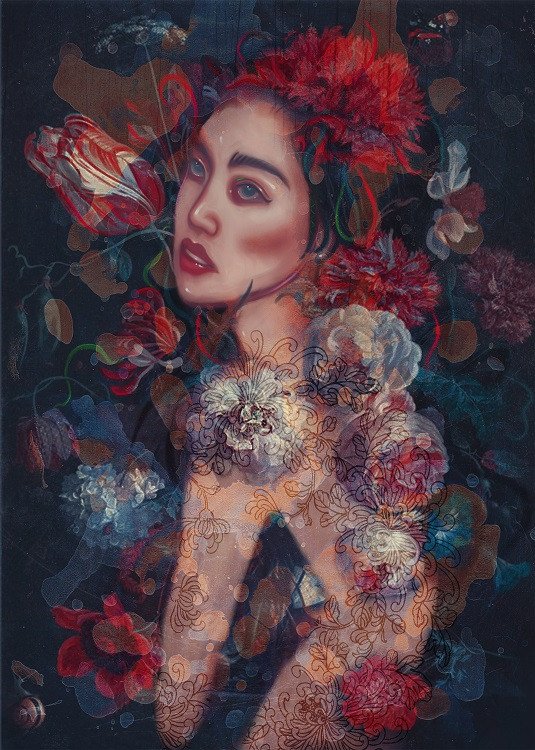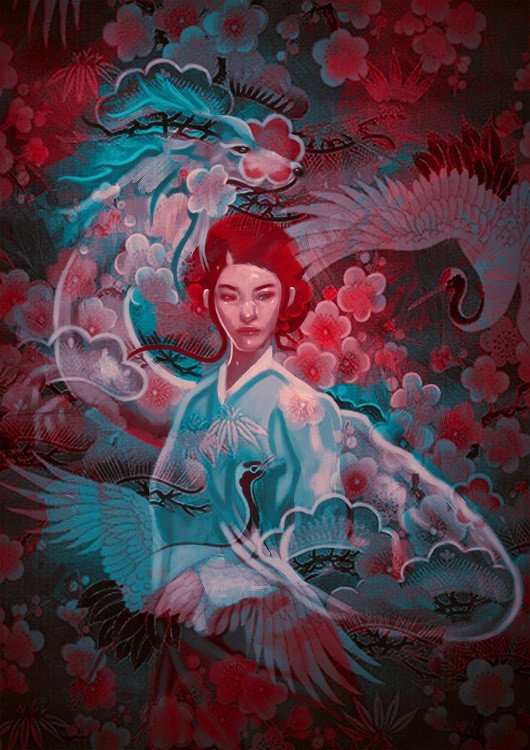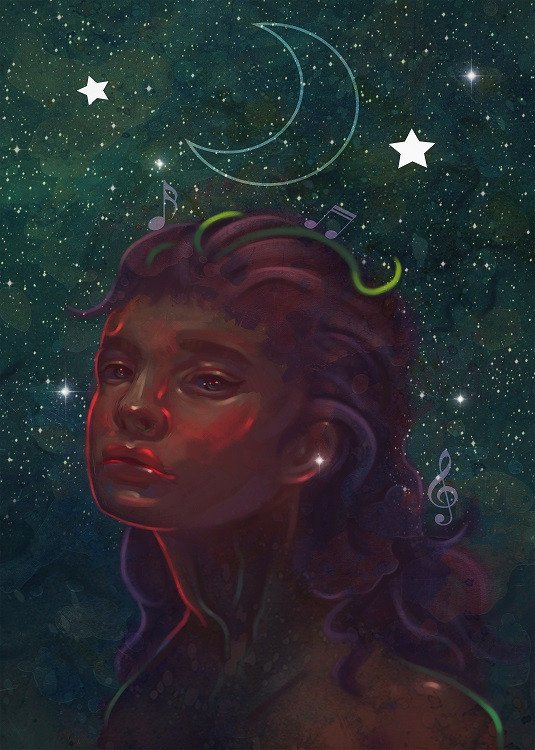 Can you think of anyone from the art world you'd love to collaborate with? Why?
Even now after 4 years of creating i still feel new in this world of art, maybe one day when I reach my goal I will be able to answer that question. For now I realy have to focus on my work and my path.
How do you motivate yourself to create?
With music, music is my bigest motivation to even start anything creative. Spiritual, emotional, relaxing, even dark ambient music can make my creative juices flowing.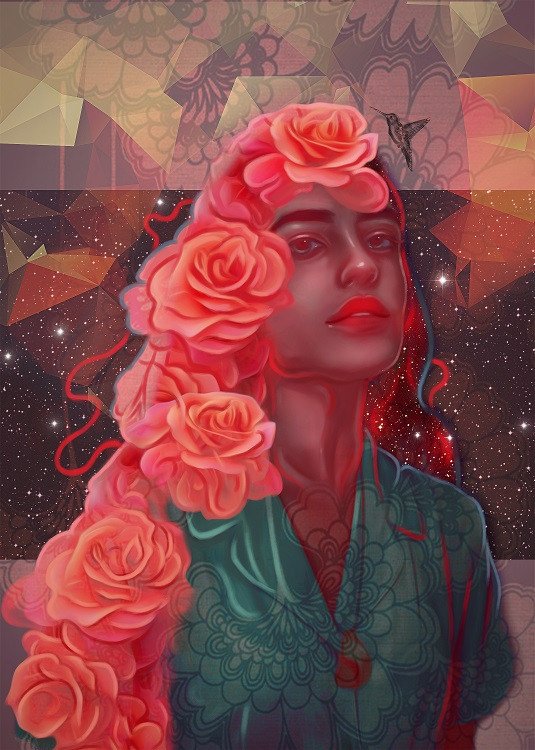 What design trends you find most stimulating these days? 
I know this will sound maybe arrogant or snobbish but I don't follow trends. But if we talk about the type of art I like it's going to be realism, surrealism, spiritual or even erotic.
Is there any artwork you are most proud of? Why?
Maybe Creation and Dream voyage. Because they match the original image in my head… and that is something realy rare for me *laughing*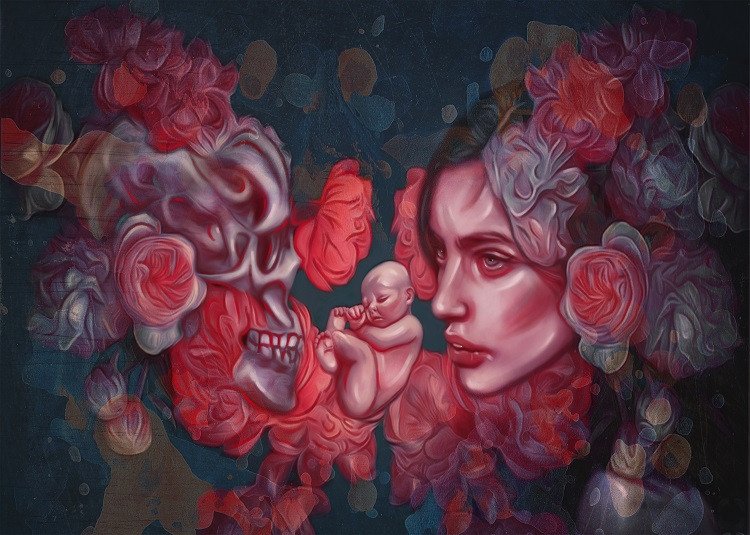 Which creative process excites you the most?
When the image on my screen starts to match original the image in my head.
Describe your studio – without what you cannot imagine it?
My tablet laptop and pencil, this is all i need to create… oh and music.
Describe your usual day – what do you do when you're finished with your work? 
Helping my mother so she can recover from stroke, take care of home, take my dogs for a walk, and when I have free time than I do art.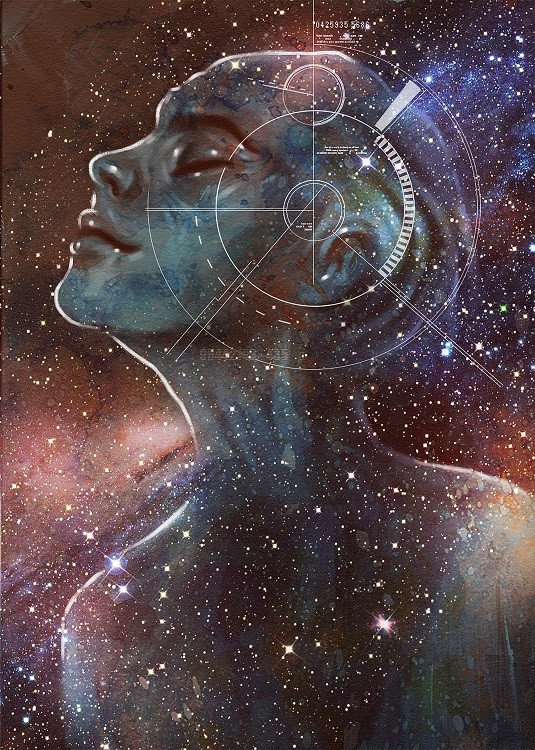 If you weren't an artist – who would you be?
Anything that involves helping people or animals.
If you could think of any tips for beginners, dreaming to succeed in what you do – what would you tell them? 
It is better to try and fail than not try at all, I know it's not original but really…. we have one life and this is your story, your path, don't let the fear stop you from trying to live your dream, fight for it, work for it, and learn from it. Don't be harsh on yourself, mistakes are a part of growing and proof that you are trying and as long as you try anything is possible.
Damir Martic is one of our most eye-catching artists. He's also one of our Art Agents. Wanna know how to earn up an extra commission selling your art? Click here and read more