A Freelancer is a person who performs tasks on behalf of a paying customer who employs them solely for a task rather than a long term contract of employment. The freelancer generally enjoys more freedom in how they choose to work. Both the working hours and location where they work are decided by the freelancer themselves. In many cases a freelancer works from home or wherever they feel the most comfortable and productive. 
Seems dreamy? It is – if you succeed. Mat Miller is one of these artists who's worked out a few simple, yet not that obvious methods to gain big in selling art online. We had a nice chat with him and he revealed his secrets of leveling up his selling game using the social media magic. 
What helped you start from working 9 to 5 to be a full time freelancer?
I discovered print on demand sites like Displate that allowed me to post the work I'd created in my spare time. By doing this I was able to get feedback from peers and potential customers which helped me strengthen my work and earn some money on the side.
So when have you decided to quit your daily job?
When I was starting to earn a bit more money from art and could see the potential in giving it more of my time.
I know freelance is now your full-time job. But what were your very first steps to sell your art online?
I started posting on places like Displate and Society6, and then followed this up with trying to promote my work through social media.

What should every artist do to successfully sell their art online?
Different things work for different artists but for me, I've tried to share engaging pictures of my work and process through social media. Don't try to rush your work of blindly follow trends. Be nice to people.
Is there something you wish you'd known before starting?
No because that would take the fun out of the whole process.
So that means social media is a powerful tool to you?
Yes, it's very helpful. It helps you engage with your audience on a higher level and have direct communication with them. You never know who's viewing your work and I've been lucky enough to have lots of opportunities through posting on social media.
Does it matter how you share and present your work? Is sharing the key for you?
The basics matter. Making sure your photos are high quality and show your work/products clearly. After this you can add your own style to how you share your work. I often have different objects and plants that are on my work desk surrounding my prints and process shots.
And how did this promoting yourself helped you in gaining your audience? Are you getting more and more positive feedback?
It's helped a lot but I think the best way to promote yourself is to try and make the best work that you can and share that. I try not to worry about constantly promoting myself because I'd rather be making art.
What do you think about creating coherent collections? Does it help in building a success?
I do think having coherent collections of work helps as it appeals to people's need to want to collect sets of things. I have a much broader collection as my work mostly includes animals but I can see how maybe sets of 3 or 4 works in a series can really take off.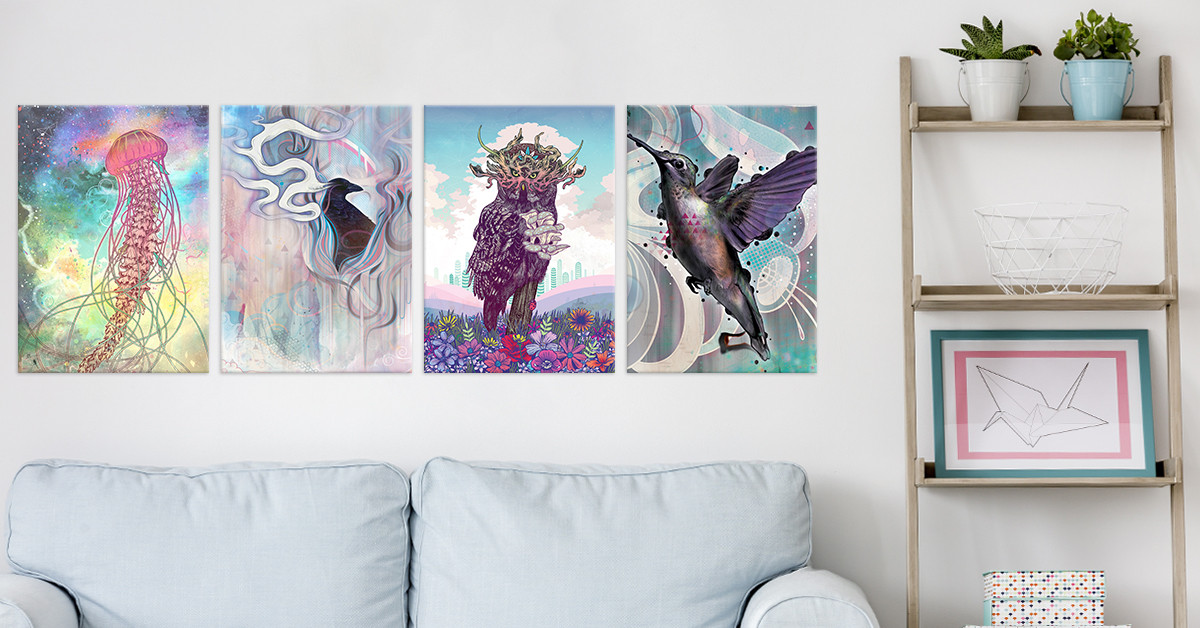 And what do you think of the power of tagging? Is it useful for you?
I think it's a great tool as it allows your work to be seen by a specific set of people that are just waiting to find your work and buy it. On the social media side of things, you may get featured in a page with a large following if you tag your work correctly.
What has recently helped you boost your sales the most?
The Displate Art Agent program! It helped me increase sales on the platform. When people buy an artist's work they often like to be reassured that the actual artist is getting a decent amount of the money they pay. The art agent program makes it possible for customers to support the artist and not just the art that they create.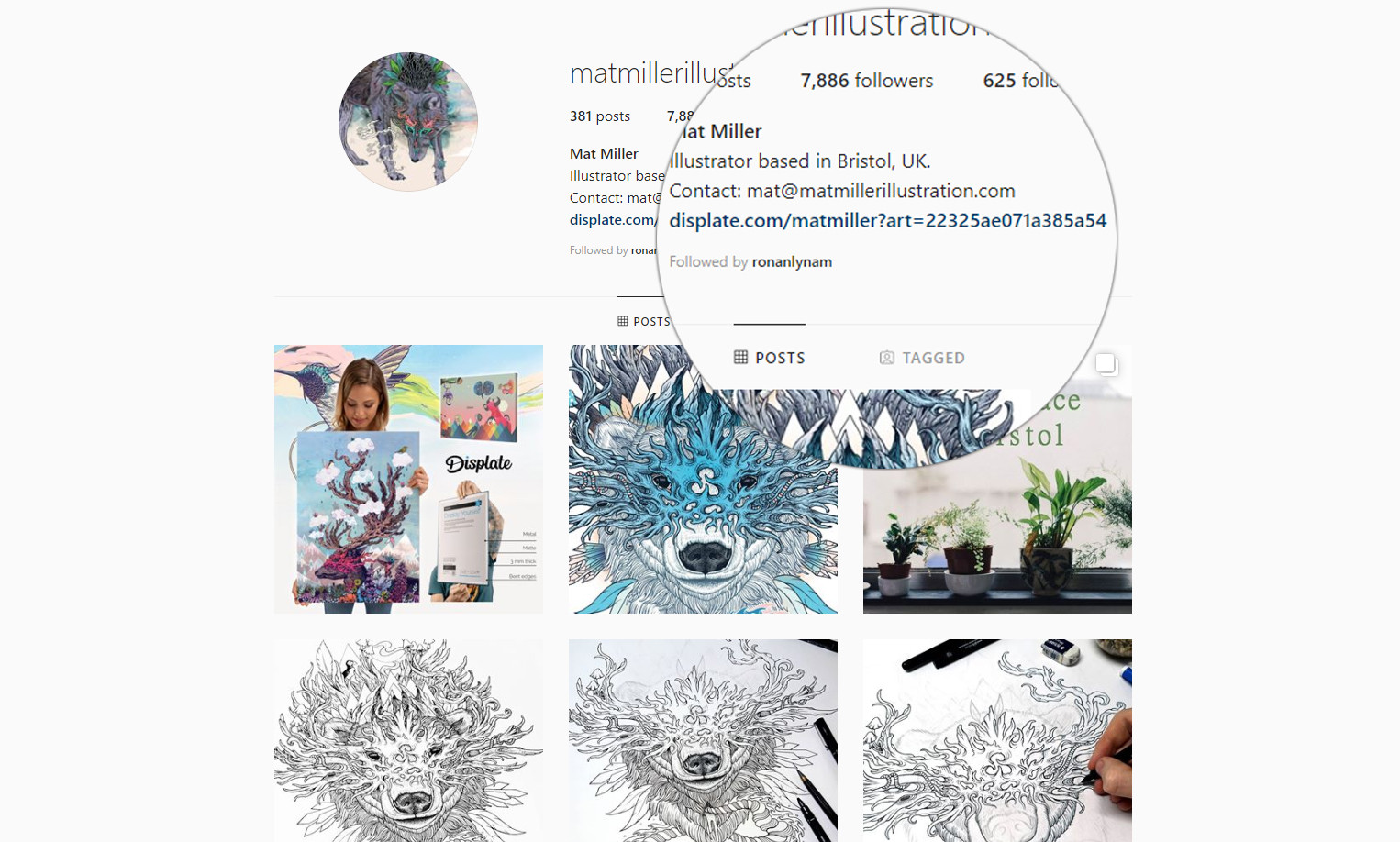 Do you feel successful in what you do? Turning your passion and talent into business?
I'm not so sure about successful. I have a long way to go and lots I want to achieve but I do feel incredibly lucky to have the chance to do what I love for a living with the help of sites like Displate.
Wanna boost your online sales? Start earning more with Displate! Join our Share and earn program, put the your unique link on your social media channels and earn 41% more commission every time someone buys your art!