Maestro, genius, one of a kind. "The Poster is all-important", he used to say. Andrzej Krajewski was a design master who spent his whole life designing in a humorous, anti-establishment style, and well, he was exceptional. His work was this kind of creation, which proved the existence of real artists and explained what an honest art truly means. Once seen, his works will never be forgotten. Let's honor one of the most outstanding members of Polish School of Posters who worked wonders in the country of Chopin from early 1950's until 1980's, and who still affects young creators to make a difference. 
Andrzej Krajewski (better known as Andre de Krayewski) was born in 1933 in Poznań. He finished the Warsaw Academy of Fine Arts, taking painting classes from the most popular and expensive contemporary polish artist these days – Wojciech Fangor. Studying under the watchful eye of Henryk Tomaszewski, a wondrous legend of the poster history in Poland, he consecutively worked on his synthetic style, based on a symbol and form.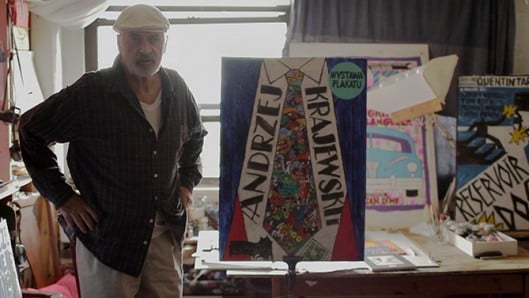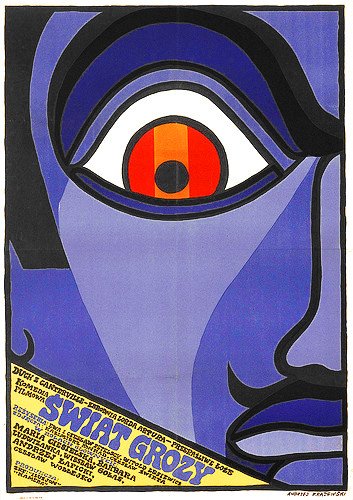 After graduating, he devoted his talent to produce astonishing pieces of graphic design: hundreds of movie, theatre and social posters, and even more book covers, so watch out, because there's a chance you've already read a book designed by him. With his love to pop art, and unbelievable ability to observe and interpret the world around him – he created stories, based on narration, rather than decorative matters. Fascinated by American-dream, he tried to smuggle its values into the art.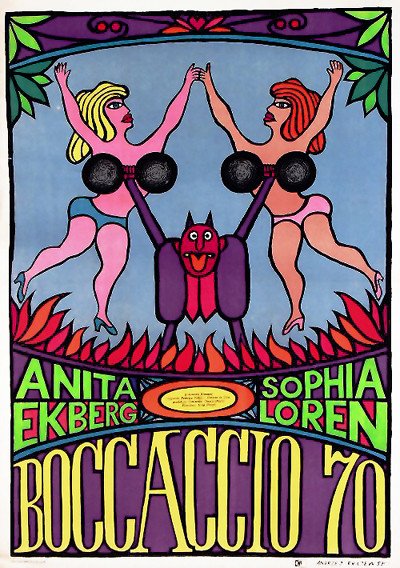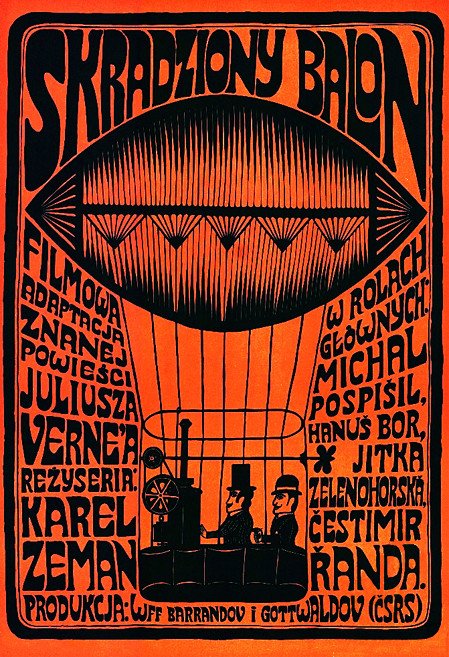 The attraction to the United States led Krajewski to emigrate to Newark, New Jersey, in the late 1980's. The new situation helped him experimenting with an American style and that's where he finally found new, interesting way of self-expression – painting.
In 2014 Andrzej Krajewski, with a priceless help of his son, printed a truly unique, autobiographic comic book, called "Skyliner or 54". A publication was based on a novel, written by Krajewski a few years earlier. A story about a youngster, falling deeply in love with American jazz music, strictly forbidden in the Stalinism times in Poland, is a picture of Krajewski, dreaming to emigrate. It's a bitter tale of years 1953 – 1954, when he was trying to dodge the draft and escape to the United States.
"The book, written in Polish, was full of adventure and longing, a tale of a passionate young artist dreaming of a better life in America that existed in jazz songs, Hollywood films, and his dreams."*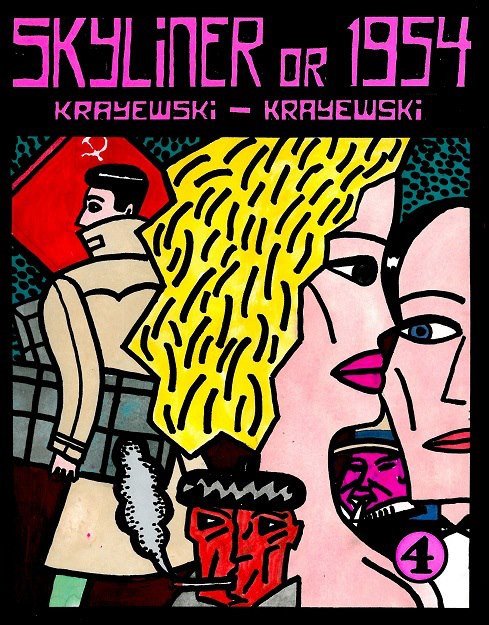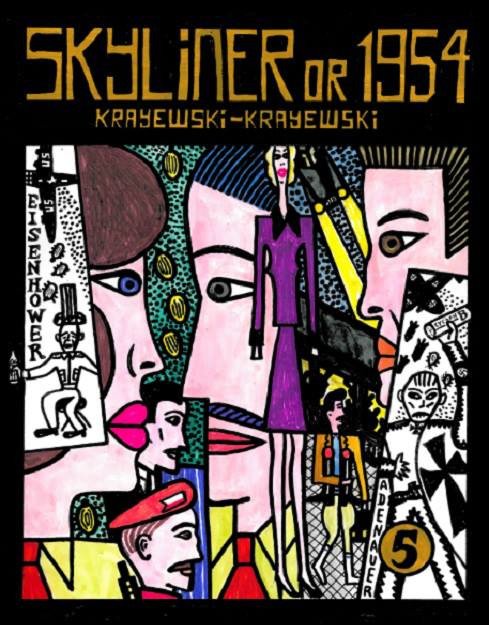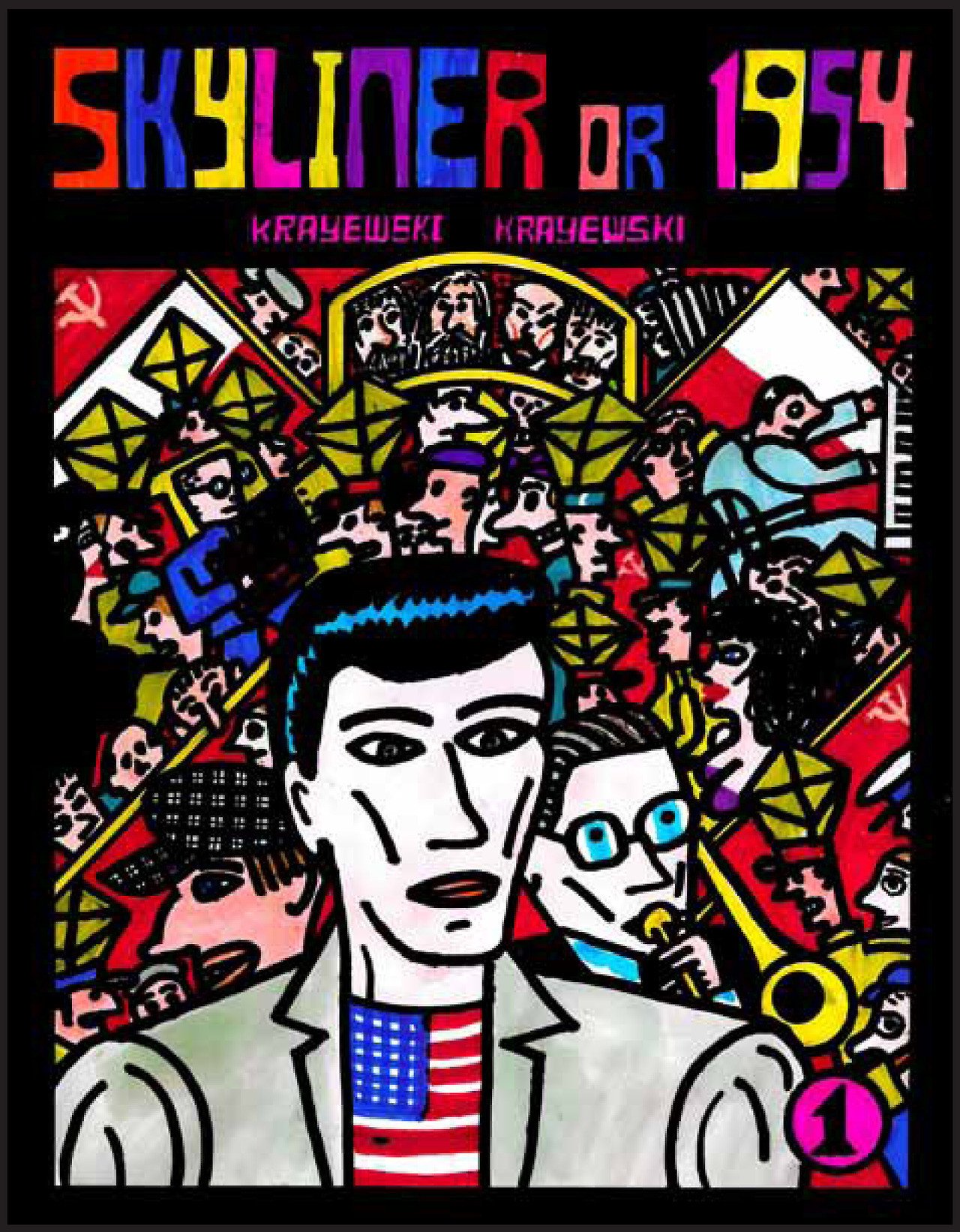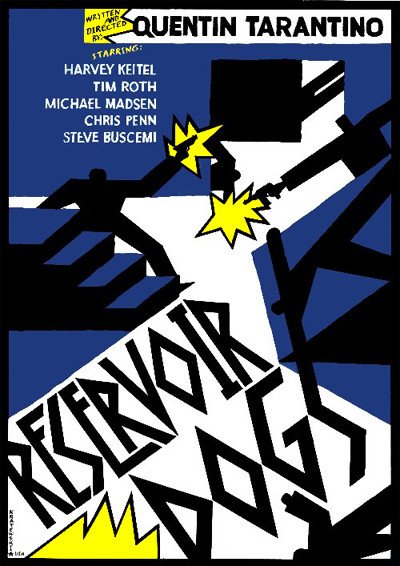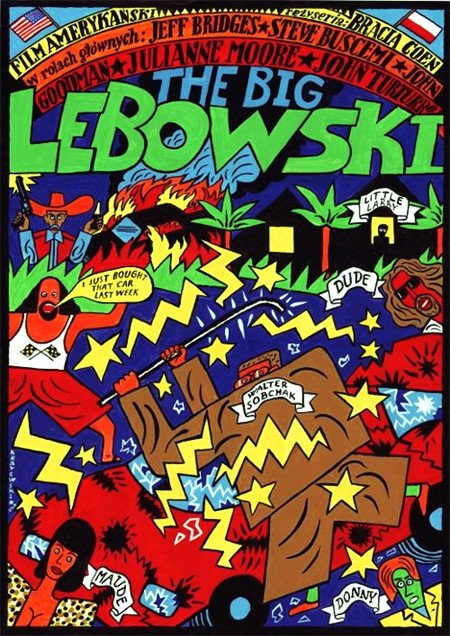 Andrzej Krajewski passed away on April 10th, after 84 years of life and hundreds of posters, paintings, and pages of comics and prose. His legacy is now embodied by his beloved daughter and sons. His artistic carreer lasted more than 60 years and left us a priceless collection of artworks, hidden all around us, so pay attention, because you may suddenly come across them.