She got her first drawing table in 4 years of age. It was 1990 and she admits she's never stopped drawing since. Whenever you think there's no chance to mashup Adventure Time with the Korean traditional painting and Japanese Ukiyo-e, she will prove to you that you're wrong. Luna Kirsche is a mix of a tradition and contemporaneity herself. Living her life in Portugal, she found herself in the Asian art and culture, and well – you can tell – she's got the Sailor Moon's sparkle in her eyes. 
Who are you, Luna Kirsche? It isn't your real name, is it? 
My name is Maria Barbosa, actually. I was born and currently live in a town called Oeiras near Lisbon, Portugal. I'm an illustrator who explores the traditional chinese painting and mix it with digital painting. Unfortunately I can't dedicate all day to illustration because I am a full time Graphic Designer.
Are you a self-taught illustrator? 
I have a degree in Communication Design, also I've studied in some illustration workshops. I studied chinese calligraphy and traditional chinesen painting.
So, making Asian posters is your main thing? 
I am mostly inspired by Asian cultures, simbols and mythology. I look for ideas in books and in my travels. Also, visual culture is really important to me.
Anyone from this world you'd like to collaborate with? 
So many… but I love Momot paper toys, I wish some day I could collaborate in one of their paper toy creations.
Do you have your own ways to motivate yourself? 
Making research and see a lot of images, drawing references, stories, legends, travelling and visit museums.
What design trends you find most stimulating nowadays?
Mashing up the traditional with the contemporary.
Describe your usual day – what do you do when you're finished with your work?
Well, after working 9am-6pm at the agency, I go to my studio to work on illustrations, or of I have the free evening I usually go to my Body combat class or just workout. I prepare all my meals for the next day(s), all vegan and functional. And for the lazy days, I just do marathons on Netflix. I do enjoy a sunset with friends, drinking and catching up the last days.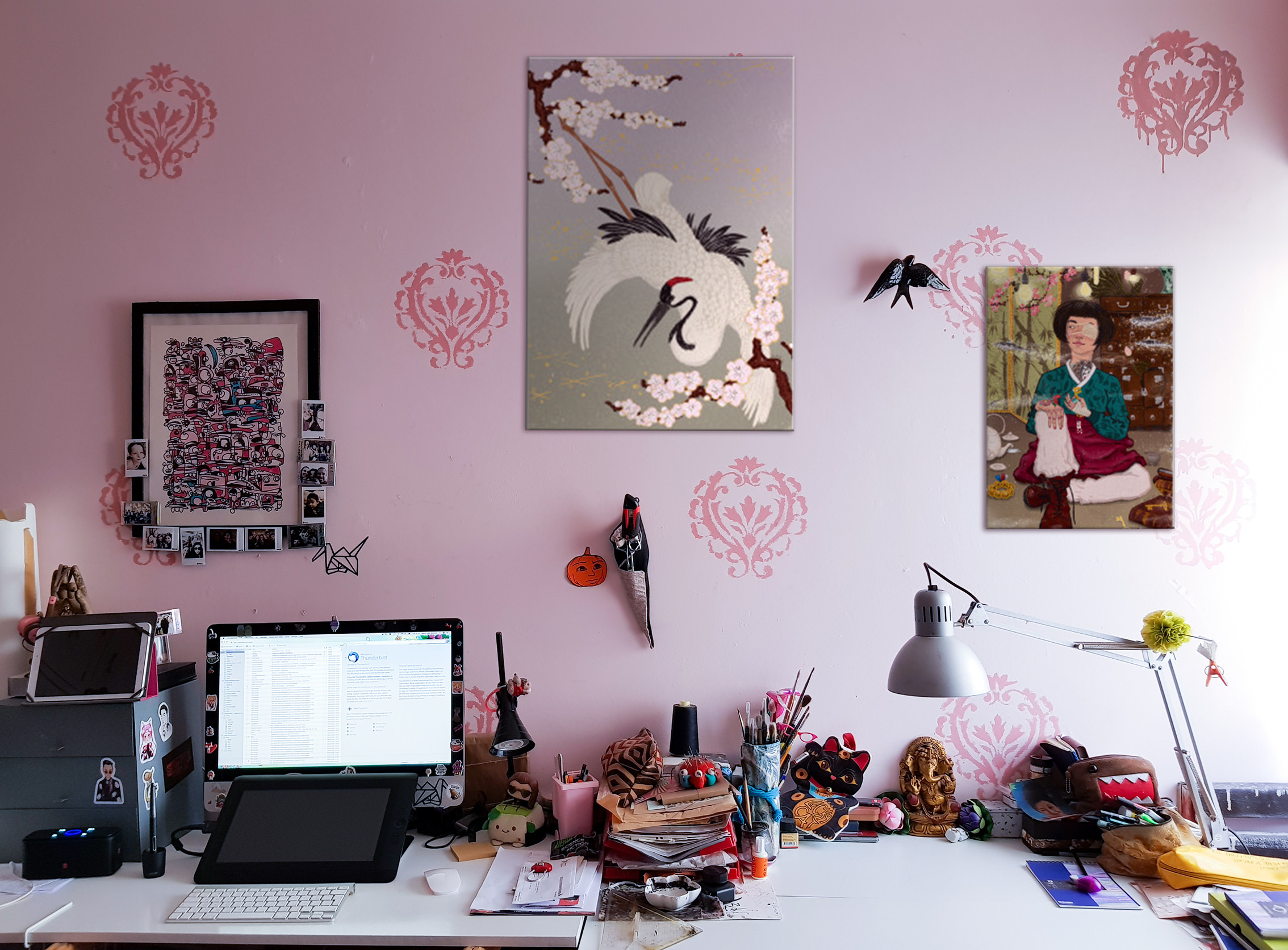 I know that you've been drawing since 1990, but can you think of any job you could do if you weren't an artist? 
Can't image living not being a creative. – but maybe, a teacher. 
Luna is really something. Visit her website, Facebook and Instagram and get to know her better 🙂