In 2021, the global online art market was worth an impressive USD 12.4 billion, with online art sales accounting for a record share of 25% of the total art market value. You may be wondering how to get a slice of that pie for yourself by selling your art online in 2023. It's easier than you think! This article will give you all the information you need to generate revenue from your artwork. We'll cover everything from applying to online galleries and art websites to selling via online marketplaces and social media platforms to creating your own e-commerce store. So, whether you're a complete beginner or just need a refresher course, keep reading for our top tips on how to sell art online!
How to Make Money Selling Art Online
Do you ever wish you could learn how to sell your art online and make really good money doing it? You're not the only one! As the art world goes digital, millions of artists are wondering how to make the internet work for them and their bank balance.
Perhaps one reason why you want to learn how to sell art online is so you can finally quit your day job and start a successful art business from home? Or maybe you want to create a profitable side hustle, and you already know that selling your art online is a good strategy to increase your monthly income? It's also possible that your ambitions are much more straightforward. You could just want to prove to yourself and everyone you know that you're talented enough as an artist to have your artwork sold.
But, hey, your reasons are your reasons. Whatever your goals are for learning how to sell art online, the good news is establishing an online presence as an artist is easier than ever before! Here are some tips and tricks to get you started.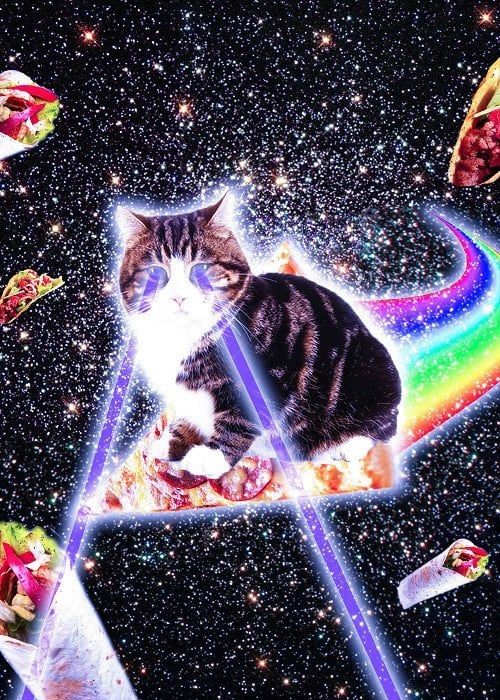 Create Your Own Website
One of the best ways to sell your art on the internet is through your very own online shop. However, it is not without difficulty. To set up an art store, you will have to pick the right online platform, master website design (or pay a developer), create your marketing assets, and decide how to price your work – remember to consider packaging and shipping costs when pricing art for online sales!
Although running an online store will inevitably involve greater responsibility, the rewards – financial and otherwise – can be great, as many artists have found out. If you have a knack for business, it may even be your ticket to becoming a full-time artist (and a profitable one at that)!
Not sure how to set up an online business? Don't worry – there are plenty of online tools like Squarespace, Wix, and Shopify that make designing a website easy and accessible. Just do a quick search, and you'll be up and running in no time!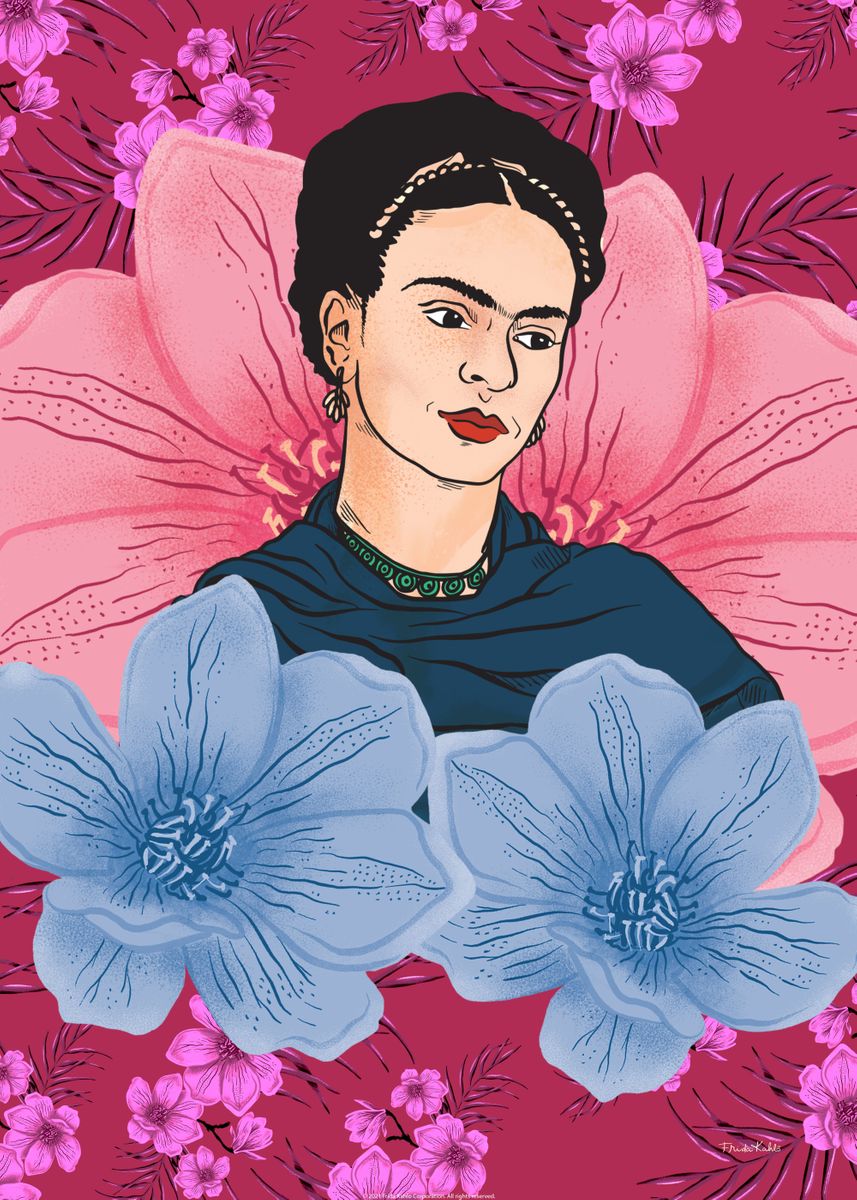 Pros:
You build a direct relationship with your buyers and cultivate a following of loyal customers.

You are in complete control of your art business, from start to finish.

You get to keep 100% of the profits from each sale.
Cons:
Selling art on your own online store requires a daily hustle, from website design and development to marketing and customer service.

You will need to invest time and money into learning how to run your own business.

It can be challenging to stand out from the millions of other artists selling art online.
Partner with Online Galleries
If you want to sell art online but don't want to deal with the hassle of setting up and running your own website, then selling through an online gallery could be a good option for you. This method, however, requires a lot of talent and tenacity for you to be successful. Why? Normally, these fancy online art stores offer expensive art for sale that cost thousands of dollars on average, prices that only well-esteemed artists can unabashedly ask for and actually get people to pay. So if you want to sell your art through an online gallery, it needs to be very high-quality work. You should also be forewarned that your submissions will be judged by an art curator who decides whether or not your artwork will become featured for sale, similar to how an online art auctions process works.
There are many reputable digital art galleries that feature thousands of artists and sell millions of dollars worth of artwork each year. Many focus solely on selling art prints and 2D art, while others sell sculpture alongside more widely-sold paintings, prints, and photographs. Our top picks are Artsy, Singulart, and Saatchi Art, the world's largest art site offering original art by emerging artists from around the world.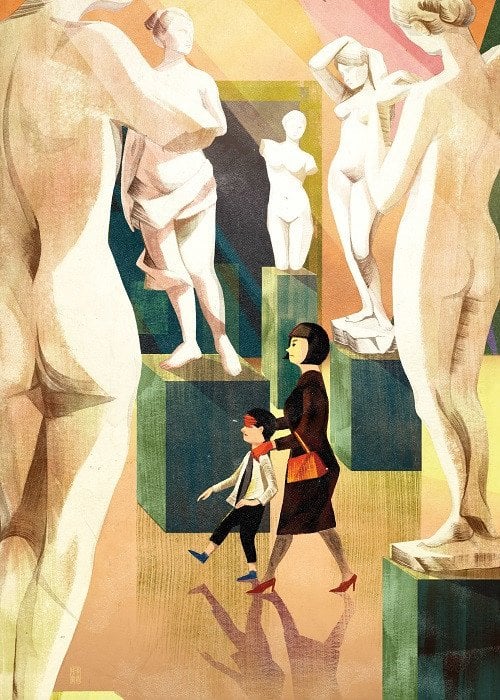 Consider Online Art Auctions
One of the more exciting ways to sell your art online is with an online art auction. This method requires you to be pretty bold, however, as getting your artwork accepted to be featured in an online art auction isn't a guaranteed thing. Your artwork must pass the application process, undergo valuation and further review by an art connoisseur, and ultimately match the theme of an upcoming auction the website is hosting. To make the final cut, your artwork needs to be created of superior design, too. After all, the online auction houses have a very important reputation to uphold to attract buyers, some of who are wealthy art collectors with a lot of money to spend. In the end, the selection process (and even the bidding process) can either be a big boost or a nasty bruise to your ego.
As history shows, however, fortune favors the bold. Should you decide to submit your artwork for a chance to be auctioned off for sale, some amazing things could be in store for your career.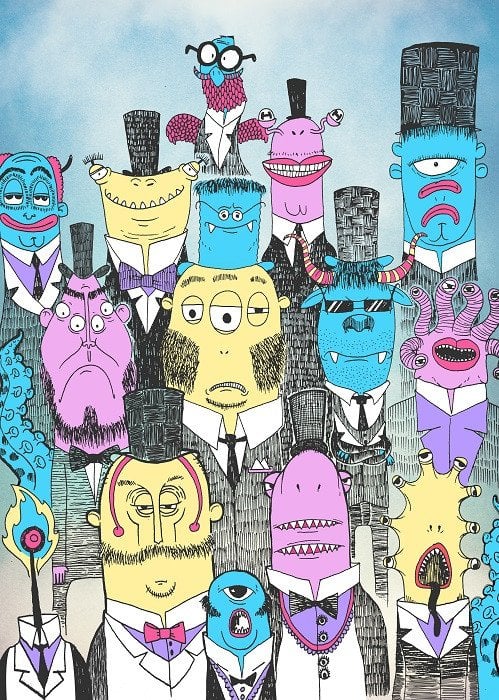 Sell Art Via Online Marketplaces
If you're not sure where to start selling art online, using an online marketplace could be a great option. Typically, these are major e-commerce stores that provide a ready-made audience of potential buyers and built-in tools for listing and managing your artwork. They have a lot of brand recognition, customer trust, and a dominant presence on social media. Another thing that makes them special is they sell art designed and submitted by independent artists from all around the world. Therefore, customers know to visit art marketplaces to find fresh and unique works of art.
When selling on an online marketplace, you'll need to create a profile and upload images of your work. Once your work is approved by the marketplace, it will be listed for sale on their website. When someone buys your artwork, the marketplace will take a commission and then forward the rest of the payment to you.
For many artists, selling their original art online will not generate enough income to make a living. After all, you can only make so much art. Luckily, most online marketplaces offer print-on-demand services that enable you to sell prints, extending the value and reach of your original work.
Cha-ching!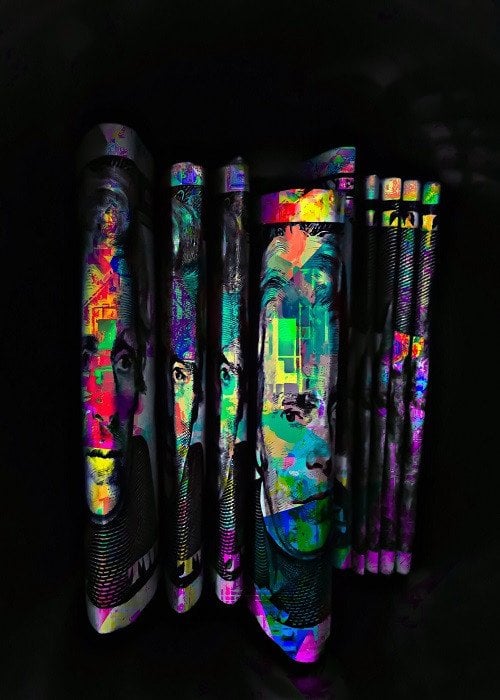 Pros:
You get a free and easy way to upload your original artwork for sale online.

You can have more confidence that your art will be discovered and bought (as most marketplaces have hundreds or thousands of people shopping for art at any given time).

You can obtain your first sales more easily and launch your career as a full-time artist.

You'll need to create a profile and submit images of your work for approval.

Your artwork will be competing with thousands of other artists' work.
Cons:
While it is rare to face rejection, some of your artwork may not be accepted.

Most lack messaging systems for you to talk with customers and build your fanbase.

Some art marketplaces outsource manufacturing of your printed artwork using third parties, so quality assurance isn't always a sure thing.
As mentioned before, selling your art online with an art marketplace online doesn't have too many disadvantages. You just simply have to be a good artist. If you are indeed talented, there's a whole host of other benefits you can explore with art marketplaces online…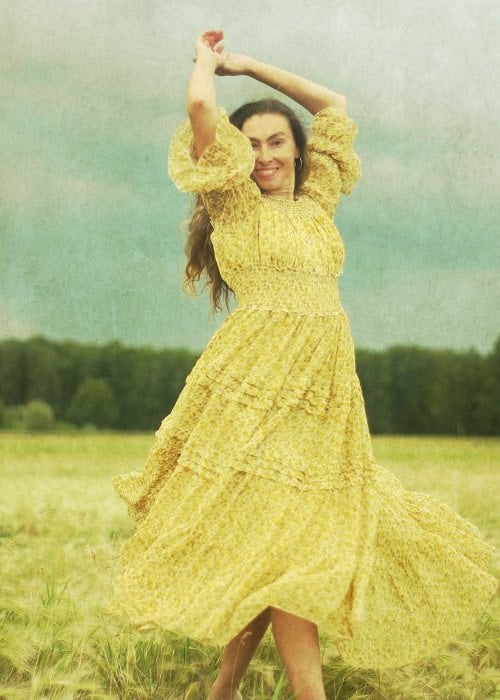 Woman In A Field Poster by Larisa Siverina
Top 10 Benefits Of Art Marketplaces Online
You will earn a passive income.
You can easily track your sales and how much you earn.
You will save a lot of money.
You will always retain the rights to your work.
You get to keep (or sale) the original copy of your artwork.
Your customers will instantly trust your artwork is a high-quality product.
You will have a team of customer service professionals to talk to your customers for you.
You will have commissioned Art Agents who can sell your artwork for you.
Your artwork will decorate several homes and offices all around the world.
You will scale your art business from home.
How to Sell Art Online on the Displate Marketplace
One of the most profitable ways to sell art online is with the Displate Marketplace. This method, in general, requires you to do three things: create great-looking original artwork, upload it to Displate's website, and then optimize your art listings and profile page so people can discover your art for sale. When customers find your artwork, they'll be able to buy your artwork as a high-quality metal art print. This makes for a very easy way to start selling your art online compared to other methods. It's completely free to join Displate as an Artist, too!
You should know that our brand and e-commerce website currently attracts nearly 2 million online art shoppers every month — and we're still growing! As one of the hottest art marketplaces online, with hundreds of customers shopping every second of the day, you're bound to make good sales — even if it's your first time selling art online.
However, that's not the only thing to be excited about when you list your art for sale on the Displate Marketplace!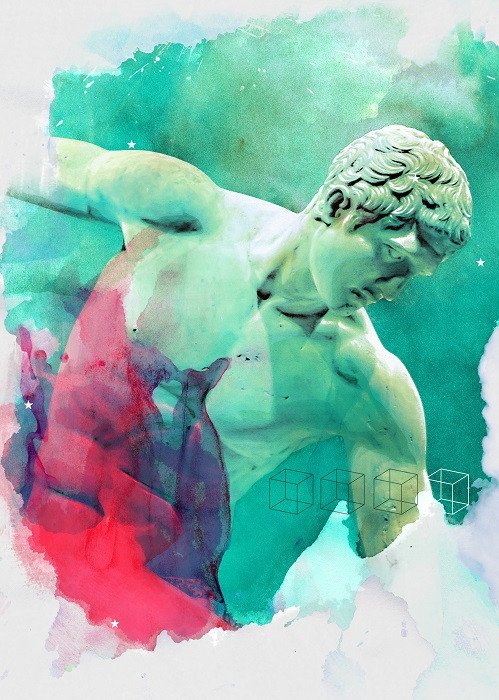 A few of the benefits you get from selling art online with the Displate Marketplace are:
You have the freedom to sell single art prints, special multi-plates, or entire art 

collections

 to fully maximize your earnings!

You're almost guaranteed to sell your artwork, as more than two-thirds of artists on Displate have successfully sold their art from our store!

You can earn 

up to 4 times more per sale

 (one of the highest-paid commissions on the entire internet, especially for artists!)
As a popular online art store, the Displate Marketplace helps thousands of artists like you sell art online or start successful art businesses from home — so it's difficult for us to pinpoint any drawbacks to selling your art online with Displate. And yes, we may be a little biased! However, some things could prevent you from reaching your full online sales potential as an artist on Displate, but only if you're not paying close attention to what you're doing. Because we love and respect our artists, we're going to tell you how to steer clear of any unnecessary pitfalls. By knowing about them now, you'll have much faster travels on the road to your success.
Some of the "drawbacks" of selling your art online with the Displate Marketplace are:
You can have your artwork submission rejected

 if

 you don't properly upload it.

If

 

you don't optimize your art listings and profile page, your artwork may become invisible to customers.

Your sales could be limited if you don't consistently upload new works of art in good 

quantity

 or 

quality.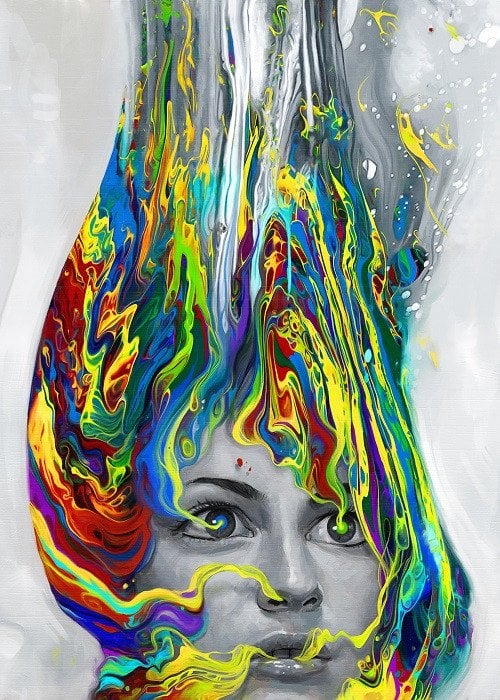 The good news is that all of these "drawbacks" aren't really drawbacks — since you can avoid them quite easily by following our tips on how to get featured with Displate. However, we mention these things to you anyway because we believe the transparency will help you gain more sales and exposure as an artist on our site.
Overall, if you're passionate about growing your career as an artist or simply want to create a passive income stream for yourself or your family, selling your art on Displate is a very smart idea. The Displate Marketplace is booming with millions of customers who specifically want to buy original works of art from independent artists like you.

Get Social Media Savvy
You want to sell a ton of your art online, right? If so, you need a way to promote it first. And truth be told, for most artists, you need to promote your artwork quite heavily if you want to rake in the big bucks. Luckily, you live in a timeline where you can do this for free using social media. Right now, there's no better way to target a specific audience and attract potential buyers for your artwork. Billions of people browse these channels in their spare time, including art lovers and collectors. Who knows? The next big thing people see in their news feed could be your art for sale, tempting many to buy. Or, at the very least, stumbling across your artwork could encourage people to follow your social media channel and buy from you on future occasions instead.
Currently, there are over 60 different social networks in existence (and counting), but it'd be impossible for you to successfully promote your artwork on them all. To use your time and energy most effectively — and so you can make the most money possible — it's recommended you sell your art online by only focusing on one or two of the following social media platforms:
Check out our blog on how to sell art on Facebook.
Check out our blog on how to sell art on Instagram.
Check out our blog on how to sell art using Pinterest.
Check out our blog on how to sell art on Twitch with Displate's Share & Earn Program.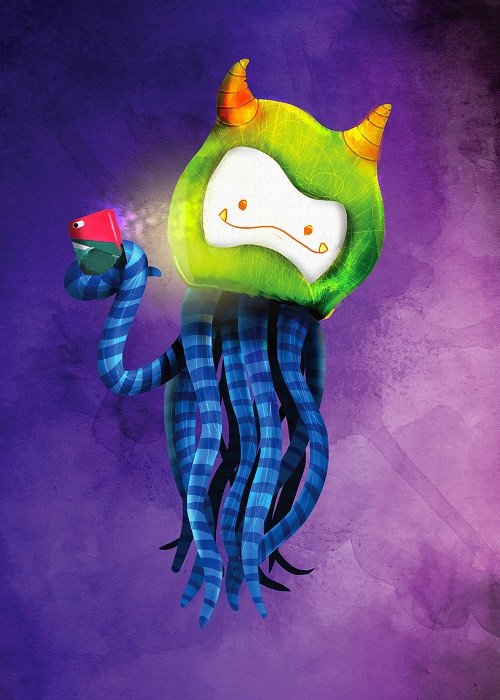 Now get this!…
Over time, you'll not only grow a big following on social media, but you'll essentially become an owner of a massive list of people who are specifically fans of your artwork. This "list" of people is yours to keep and grow forever, and the best part is — that you can communicate with them any time you want. So long as you consistently attempt to grow your social media channel, eventually, you will amass thousands and thousands of fans. Whenever you do reach this level of fame on social media, you can then confidently promote any new artwork you create — and you'll be guaranteed to have buyers nearly every single time!
So how long exactly will it take you to grow this massive list of followers, fans, and ultimately buyers of your artwork? It could take several months, only a year, or maybe up to two or three years. The truth is that it depends entirely on your work ethic and the strategies you implement. The speed of your success also depends on the level of your talent and the type of artwork you create, as some artworks will attract larger markets than others. Either way, when you grow a big list of fans on social media, you'll be able to sell art online with ease. And if you're successful, you'll have an endless stream of money to grow your art business and personal wealth for years to come.
Although most social media networks need no introduction, it can certainly pay a lot to learn just a little bit more about them in regards to how they can help you sell your art. After all, the most popular social networks are used as marketplaces, too, where people can sell and buy things from each other daily. So it's important to brush up on how they can benefit you the most. Plus, the better you know your market, the easier it will be to sell your art online. While many of them do appear to work in some ways — they are some differences — and knowing them could make your promotional efforts all the more worthwhile. While some are more appropriate than others for promoting and selling your art, you can use one or any combination of them to make money.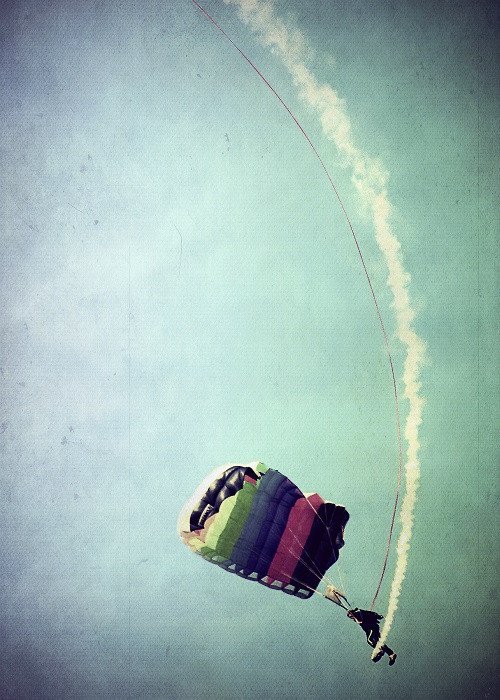 The Keys To Successfully Selling Your Art Online
While anyone can learn how to sell art online, the reality is that only the most determined and ambitious artists will be successful. It's also worth mentioning that if you're truly passionate about becoming a high-selling artist, you must understand that it will not happen overnight. In fact, success rarely ever happens this fast for anyone because that's just how life works. To reach your goals as an artist will take hard work, a positive can-do attitude, and overall, your willingness to be patient and learn from trial and error. By remembering to do these things, you'll sell more art online in the long run — and most importantly, you'll give yourself the best chance to create a sustainable living as a full-time artist.
To sell your art online and achieve results fast, we invite you to earn as an artist with Displate today and begin promoting your artwork for sale on social media as a winning strategy.
However you choose to sell art online, we wish you the best of luck — and we'll be here to help you along the way.
And if you want to boost your selling game with Displate… 

May the Force be with you!
Read More on Displate Blog:
How to Arrange Wall Art Beautifully – A Complete Guide
How to Choose Wall Art for Your Home
35+ Great Fine Art Prints Collections on Displate
Gifts for Gamers: Unusual Ideas for Gaming Gifts
Gifts for Board Game Lovers (That Aren't Board Games!)
Digital Collage Art: 12 Amazing Examples (+Some Tutorials!)