The untold truth about becoming a profitable influencer on Twitch is that luck will seldom play any part in your success. That's right. There's little to no luck involved when it comes to making money on Twitch. In fact, some of the highest-earning influencers on the live streaming video platform found their key to fortune (and fame) by following a standard recipe for success with only a few secret strategies sprinkled in. Although we cannot claim to know the full list of ingredients they use to earn their respectable incomes, a few of the basic ones that'll help you get paid as an influencer on Twitch include:
Be likable on camera
Entertain your viewers
Stream all the time
Build a following
And of course…
Ask people who watch you to financially support your channel
(The last ingredient mentioned on the list is especially important!)
But it is worth repeating: these are just the basic ingredients for earning money on Twitch.

While they can certainly help you to recreate some of the wealth and lifestyle of the influencers you see on Twitch today, you should realize that the most successful streamers almost always use one specific secret ingredient to make money…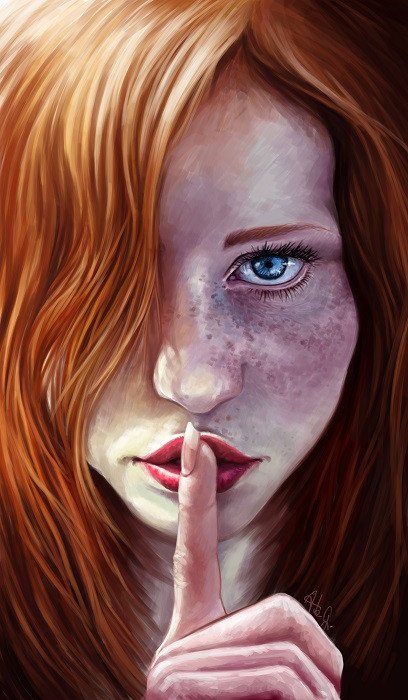 The Secret Ingredient You Need To Get Paid On Twitch
Here is what's crazy…
This one tiny secret that profitable influencers use every day to get paid on Twitch is actually hidden in plain sight.
The secret is…
They offer their channel's lurkers, followers, and subscribers a variety of unique and appealing ways to help financially support their live streaming career.
This effectively creates multiple streams of income that summates into one gigantic sum of money the influencer can enjoy. Not only do they earn enough cash to support their channel on Twitch, but they also make enough money to support their dream of living life as a full-time streamer. Some of them even go on to become leading influencers on the platform! So if you're currently an aspiring influencer on Twitch — and you want to earn good money for live streaming — it's not a bad idea to follow in their footsteps.
If you give the users who watch your channel the ability to financially support it with multiple compelling offers, you can become a more successful and wealthier influencer on Twitch too!
To get you started, you can earn money on Twitch with Displate's all-new Share & Earn program — specifically designed with Twitch's gaming and creative communities in mind!
What Is The Displate Share & Earn Program?
The Share & Earn program by Displate offers professional live streamers and influencers a unique, fresh, and effective way to earn money on Twitch.
How it works is simple!
Anytime someone purchases an art poster from our website using a Displate link or promo code that you share on your Twitch channel, you'll earn up to 25% of the entire sale as your commission!
This is the biggest commission rate in the art market!
It's also worth mentioning that people buy 2 or 3 art posters on average when they visit our marketplace — so you can earn about $25 anytime your fans on Twitch make a purchase!
The best part is…
Whenever you promote and share the Displate brand on your Twitch channel, you'll earn a lot more benefits than just money!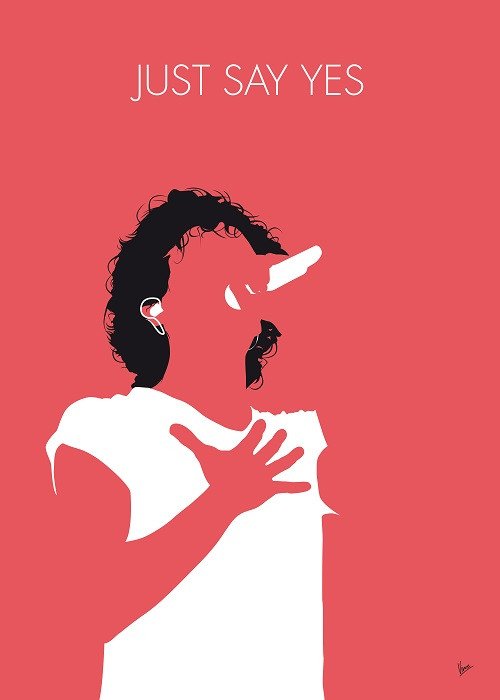 The Extra Perks You Get With Displate
Besides getting paid to live stream on Twitch and earn more financial support for your channel, there's a lot of extra perks that you get when you join the Displate Share & Earn program.
As a matter of fact…
The Displate art posters can help you improve your presence on Twitch quite remarkably!
Add more style to your live streams
Want a more attractive-looking background in your live streams for your audience to see? Decorate or pimp your wall with some of your favorite art posters by Displate! You can use them to effectively show off your personality, set the mood, or create different looking themes for your live streams. Your memorable style will also help your channel stand out better from amongst the crowd of other streamers on Twitch. Don't forget … on Twitch, it's always the personalized touch that counts the most with your viewers!
Keep your viewers engaged
Want to stop lurkers from leaving your channel and get them to actually stick around to see what your channel has to offer? Attention spans may be short these days, but you can always capture your viewers' interest in Twitch by showing off Displate art posters throughout your live streams! You can easily use them as talking points to start live conversations, interact with your viewers, as well as generate some buzz in the public chat room to make your channel more fun and active for anyone who pops in! Overall, a fun new poster to share and discuss with your audience will always make your Twitch channel more exciting for people to watch!
Grow your channel
Want a better way to grow your channel on Twitch? You can do it by hosting weekly or monthly giveaway contests and using Displate art posters as the winning prizes! Plus, it's already no secret that rewarding viewers for watching your live streams is an effective way to get your channel more followers and subscribers. By giving away a free Displate to your viewers on Twitch, you actually stand to gain a lot of hidden value in return!
Get more and better support by offering better products
The Displate Marketplace features desirable products Twitch users are already known to love and buy, especially our huge selection of art posters that reference:
Video game worlds and characters
Comic book worlds and characters
Anime & Manga
Fantasy
Movies
Funny culture
Geeky culture
Pop culture
… and just about anything else you can imagine (trust us on this one!)
You can also entice your audience with hundreds of never-before-seen art designs that are added to the Displate Marketplace daily by our talented artists from around the world.
This also guarantees that your lurkers, followers, and subscribers on Twitch will always have something new and enjoyable they can buy from you to help support your channel.
By promoting Displate to your viewers, you'll give them plenty of reason to show you some love!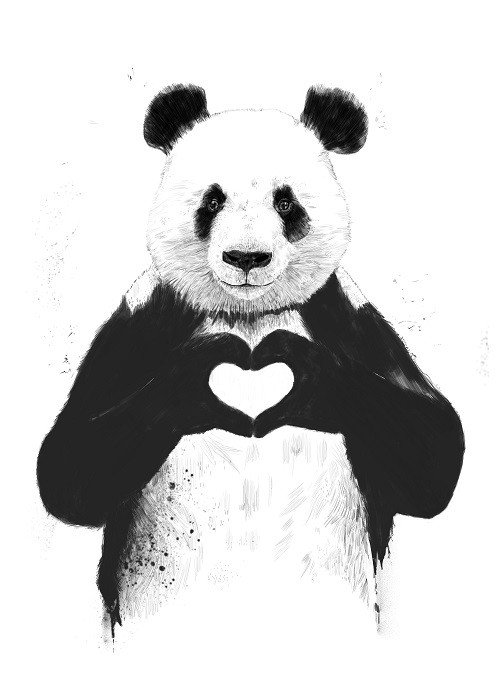 Are you falling in love with the idea of earning money on Twitch with Displate?
Continue below and we'll show you how to get started with the Displate Share & Earn program right now!
How To Get Started With The Share & Earn Program
The process of making money on Twitch with Displate's Share & Earn program can be broken down into 3 simple steps:
Register to join for free (it takes less than 30 seconds to create an account, we promise!)
Create your profile page on Displate's website
Share your Displate links or promo code on Twitch to earn money as a reward
It's that simple and easy!
For more details and tips on these four steps, you can follow the instructions below to ride a faster track to your success and get paid a little quicker on Twitch with the Share & Earn program!
We'll also share with you a few more tips to help you earn the biggest paychecks possible!
Step 1. Register to join the Share & Earn Program
Once you click here to sign up, you'll fill in the bits of info and create your account with Displate.
(The fastest-timed record is 27.44 seconds. Can you beat it?)
Pro tip: You're free to create just about any Displate username you want. However, it's good practice to use something your viewers on Twitch already know you by to help them recognize your profile on the Displate Marketplace. For this reason, we recommend that you just use your real name or your Twitch username as your Displate username.
Pro tip: You may also want to consider signing up with the same email address you used to create your Twitch account just to keep communication simple. But the decision is all yours!
Pro tip: After you click 'Create Account,' we'll present you with the option to follow some of Displate's featured artists.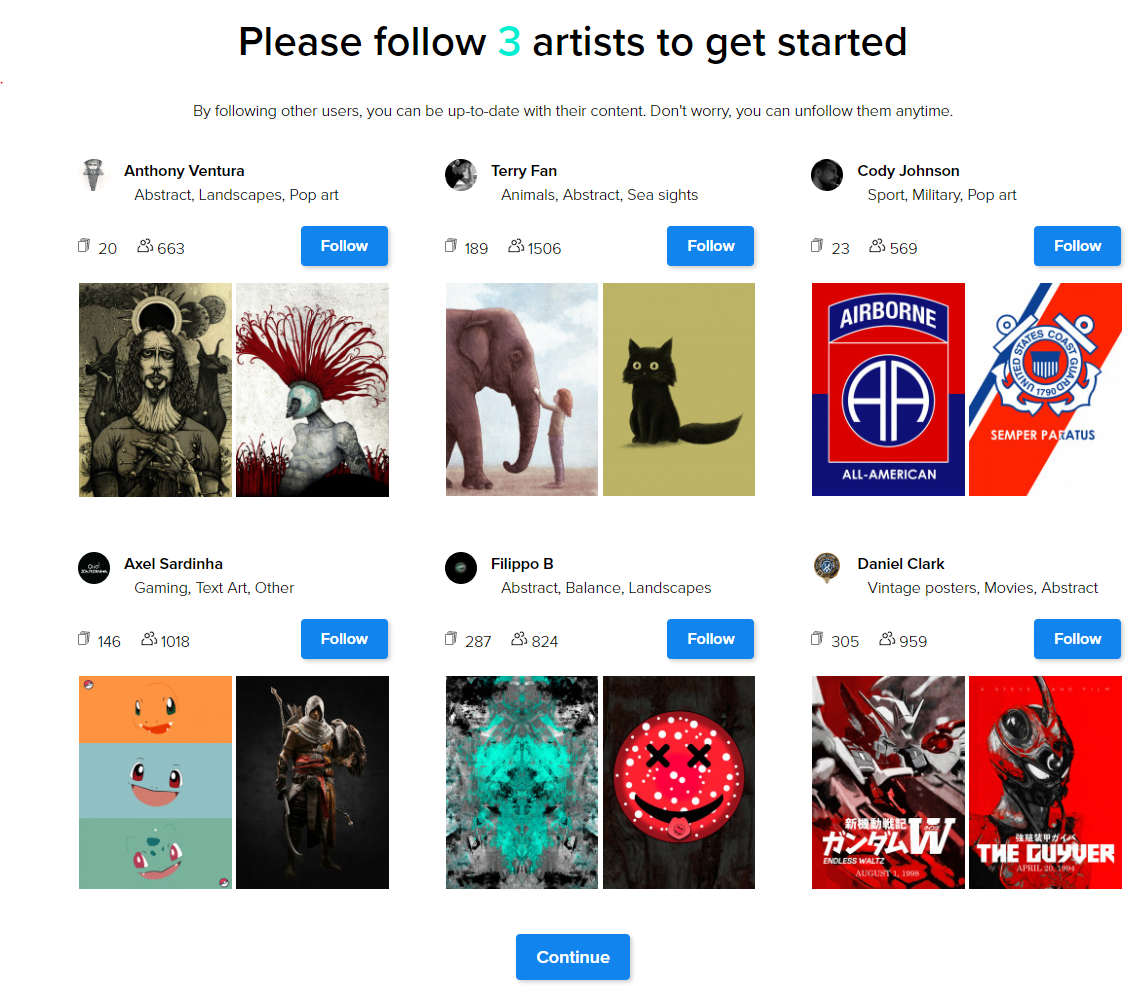 Doing this helps you stay up-to-date with any future artwork they submit to the Displate Marketplace for sale. If you're not ready to follow any artists yet, don't worry. You can browse, pick, and follow your favorite contributing artists later whenever you'd like!
Are you done creating your Displate account?
If so, nice work!
The next step is to create an optimized profile page on Displate for your Twitch channel viewers to come visit so they can browse and buy your recommended artworks!
Step 2. Create a profile page on Displate (and optimize it for your Twitch fans!)
The better you optimize your Displate profile page for your Twitch fans to visit, the easier it will be for you to make money with the Share & Earn program.
So believe it… this second step is important for you to get right!
Pro tip: Part of the reason influencers make money on Twitch is because they've created a personal brand that an audience of strangers can easily connect with. To keep the same mojo, you should aim to create a Displate profile page that reflects the same personal brand and style that's presented on your Twitch channel. This will increase your sales and how much money you can earn!
Pro tip: Upload a profile photo and background image to your Displate profile page that your Twitch users can easily identify you by. For example, if the description panels on your Twitch channel page are colored turquoise, it's a good idea to find a turquoise-colored background image for your Displate profile page to match. It's all up to you though!
Pro tip: Write a short bio. Nothing long is necessary, but you should definitely mention something about your channel on Twitch.
Example bio: "Hey you! Thanks for checking out my page on Displate and supporting my channel on Twitch!"
Something like that will work just fine, but you can be as creative as you want to be. It's your bio!
Pro tip: The entire reason your Displate profile page exists is so that your viewers on Twitch can visit it, buy art posters, and financially support your channel.
So to encourage sales, it's extremely vital for you to add some recommended artwork to your Displate profile page — especially any ones you think your Twitch fans will want to buy!
You can do this by hovering your computer mouse over any Displate art poster that you see listed for sale on our website.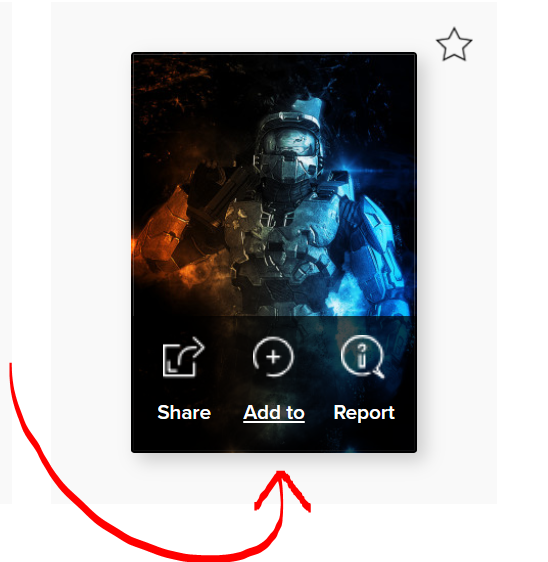 Once the 'Add to' icon appears, you can add the selected artwork to an existing or new collection of art you recommended — all of which will appear on your Displate profile page.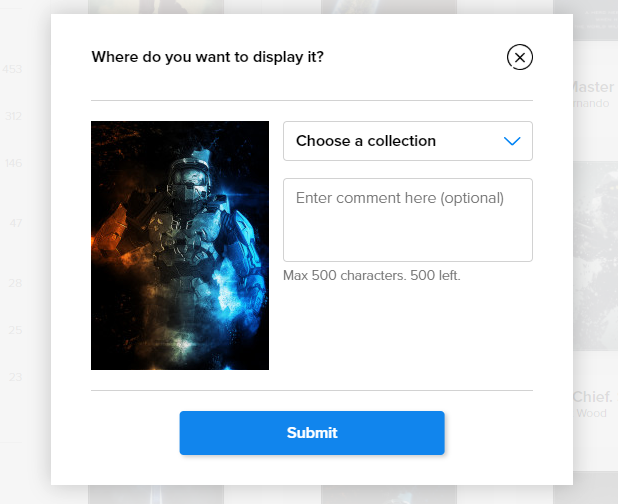 Don't be shy either!
You can create and recommend as many art collections as you want on Displate, and your Twitch fans can see them all!
Does your Displate profile page look complete with your information and recommended art collections for sale?
A well-optimized Displate profile page can be all the advantage you need to make greater money on Twitch.
However, to ensure your viewers on Twitch get an easy opportunity to support your channel, you should always promote Displate directly on your Twitch channel page.
Step 3. Promote Displate on your Twitch channel page
As you already know by now, the Twitch platform enables you to promote and advertise all of your sales offerings on your channel page where your live streams are broadcast.
This, of course, makes it extremely easy for your audience to buy Displate products from you and support your channel on Twitch!
Pro tip: In most cases, you'll share Displate links on Twitch that will direct your viewers to:
Your Displate profile page
Recommended art collections
Any individual artwork you like
Any artist's profile page you like
Any artwork featured in Displate's Trending or Bestsellers lists
In all honesty… you can share a Displate link to any page on Displate's website that features art posters for sale.
Pro tip: On your Twitch channel, there are 3 typical places or spots where you can promote Displate to earn money:
Your channel's feed
Your channel's customizable description panels
Or during live streaming events, you broadcast on Twitch
You know, the normal places!
However, you MUST remember:

Sharing regular links won't earn you money with the Share & Earn program — only Displate links will work!
This is why the next pro tip is so important for you to read…
Pro tip: You need to share unique Displate links to earn money on Twitch.
To generate a Displate link to share on Twitch — like the one that connects to a product page for example — you must click the 'Share and earn' icon located directly on the product page
It looks something like this: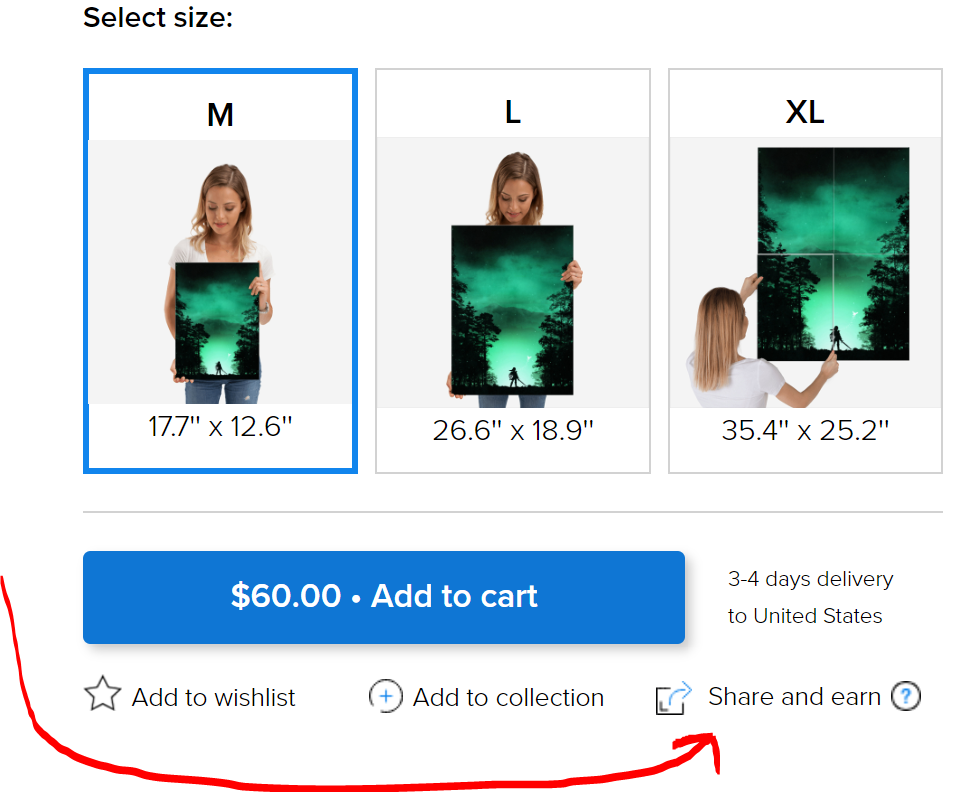 After you click 'Share and earn,' you'll then see a pop-up box appear with a unique Displate link.
You can copy and share the Displate link on your Twitch channel.

If one of your viewers on Twitch clicks it and buys something from Displate, you get paid!
Pro tip: Browsing or searching for designs you like on the Displate Marketplace is another way you can generate Displate links to share on Twitch.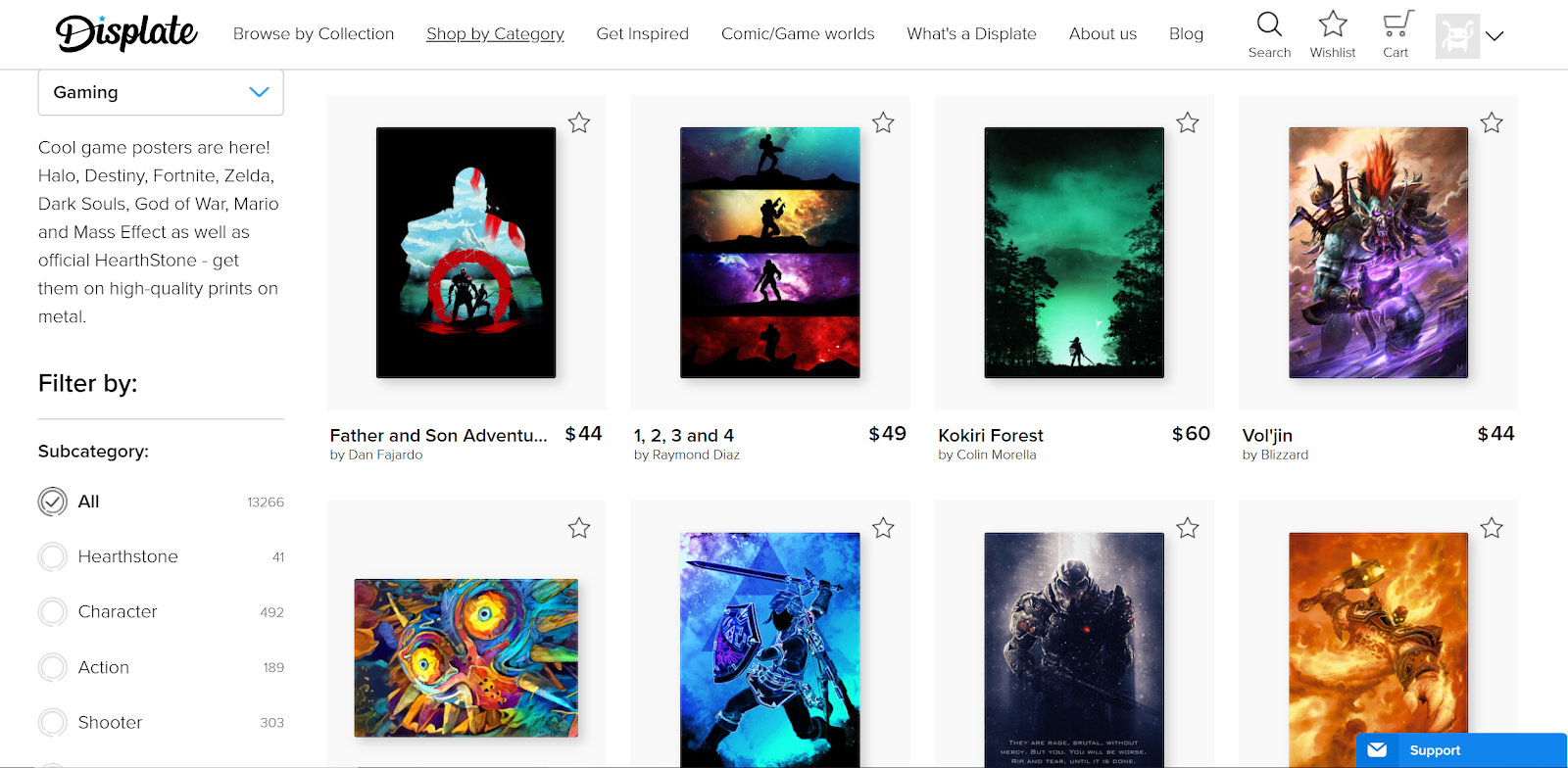 Anytime you find an artwork you like and want promote on Twitch, simply hover your computer mouse over the design and click 'Share,' just like in the image below.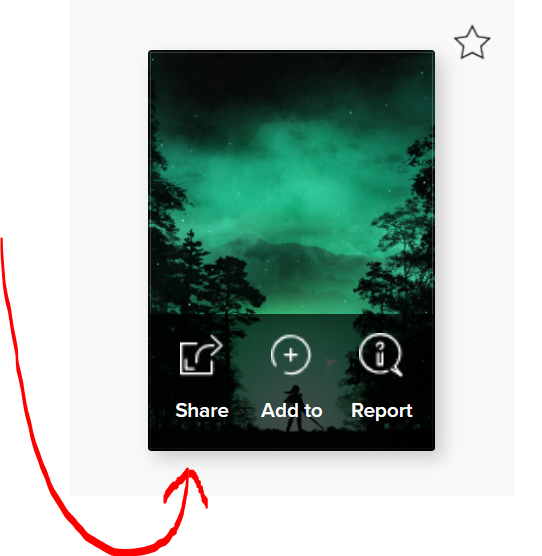 After you click the 'Share' icon, another one of those pop-up boxes will appear to reveal a unique Displate link for you to copy and share on Twitch — exactly like the other method we showed you.

Pro tip: For all of you pro's out there, there's actually a third and more clever way for you to generate Displate links to share on Twitch.
All you have to do is copy your unique Displate code that's found in your Account Settings, and then paste it to the end of any URL on Displate's website.
Navigate to and click on 'Account Settings'.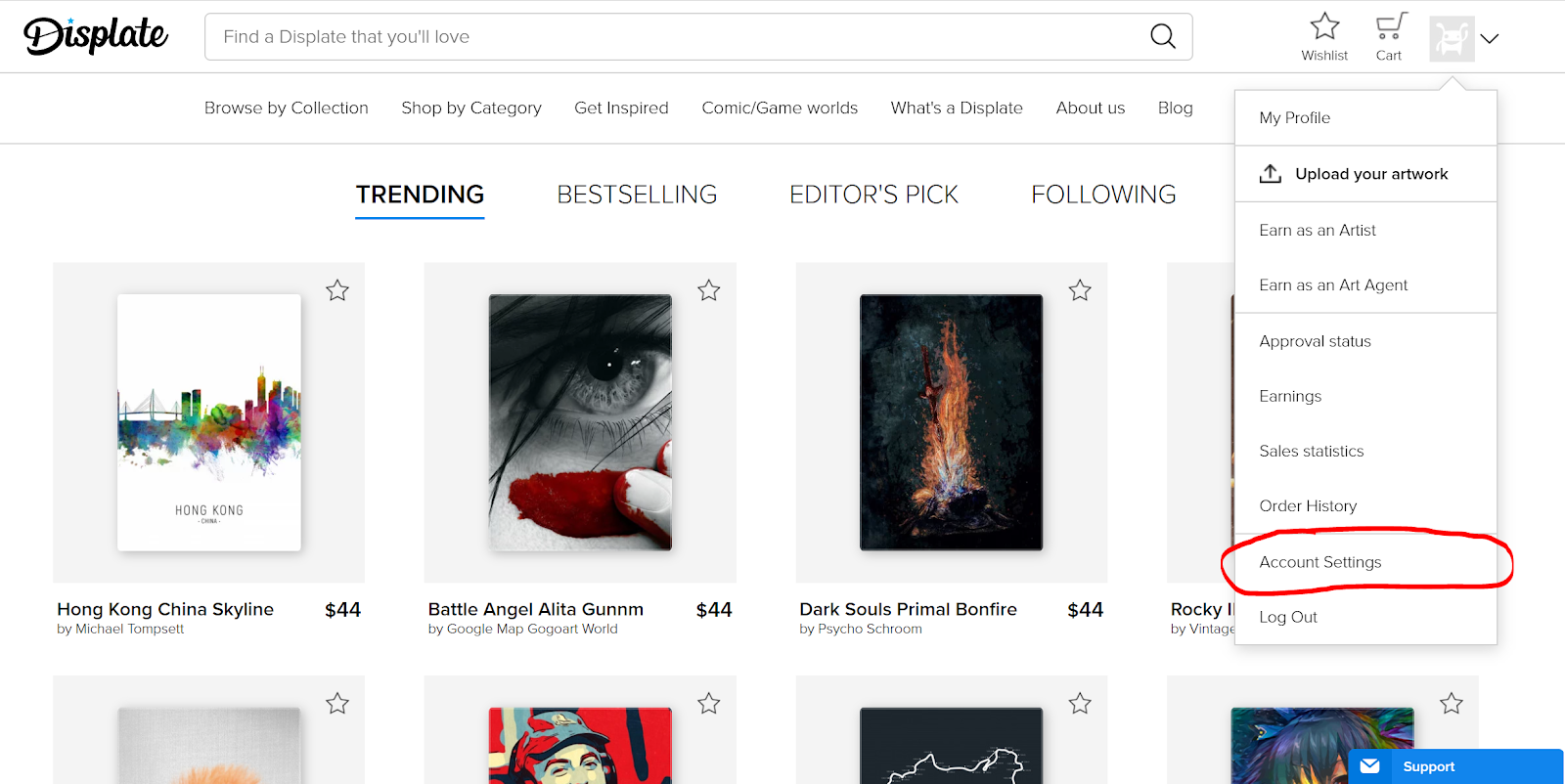 Copy your unique Displate code.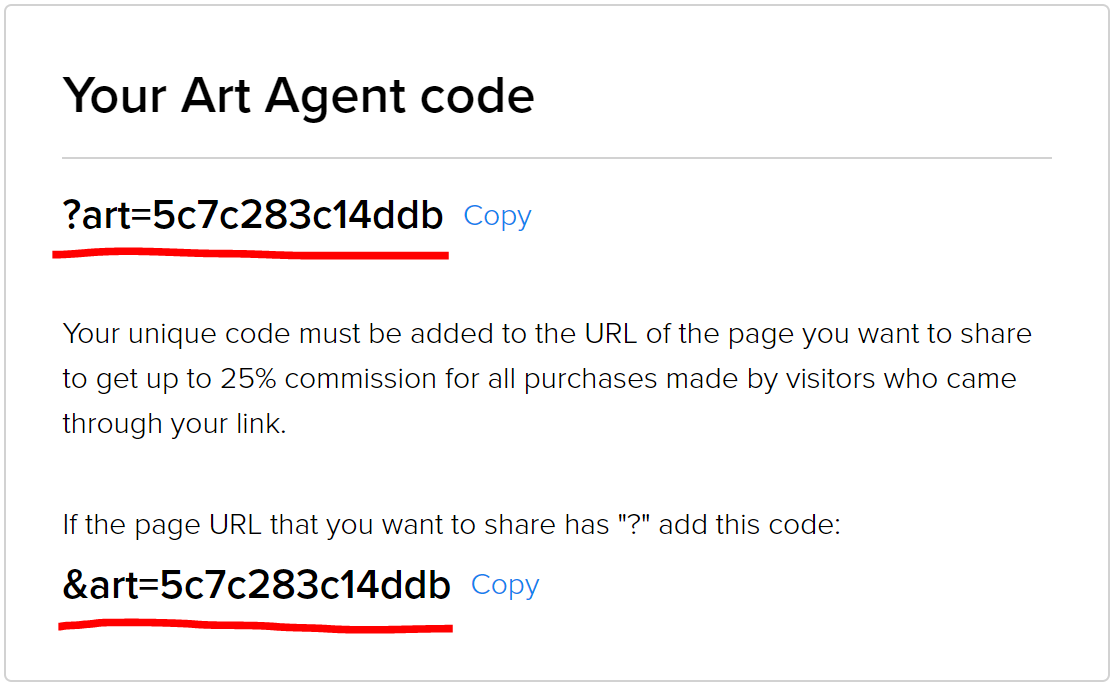 Paste or add your unique Displate code to the end of any URL on Displate's website.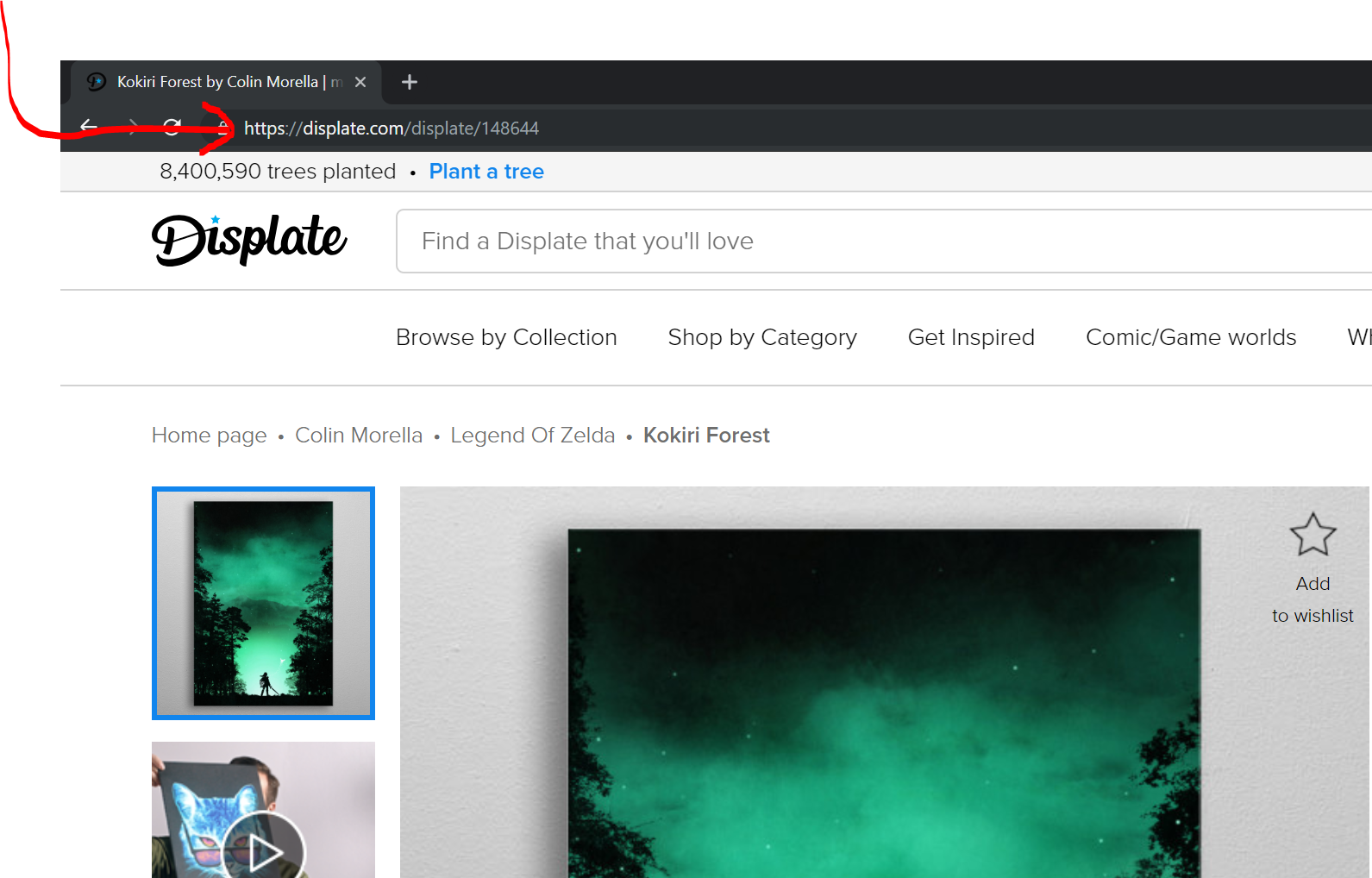 Then copy the new URL you just created and share it as a Displate link on your Twitch channel.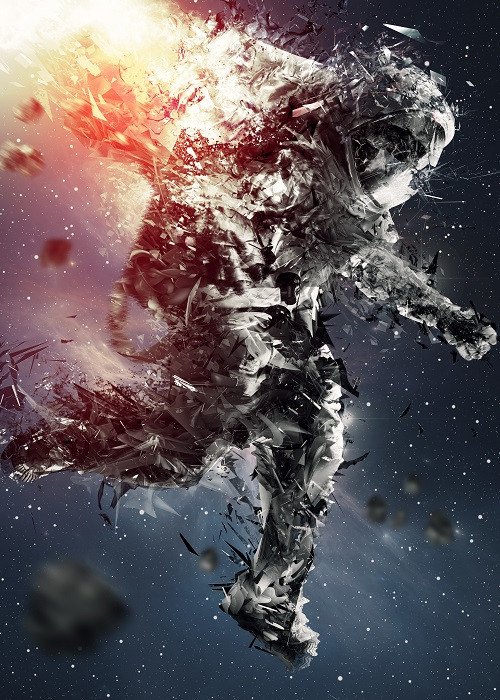 Now…
Bonus Tip: Use The Displate Logo To Get More Clicks And Buyers
Most people would agree that any link looks better as a clickable image than a long URL.
Therefore, the last tip we'll share in this article will enhance the look of a Displate link and make them more appealing for your Twitch fans to click on!
Overall, this is going to make your promotions more successful and help you earn more money with the Share & Earn program by Displate.
Pro tip: Make the Displate logo a highly visible and clickable link on your Twitch channel page — simply by adding it as an image to one of your top description panels on Twitch.
To get a head start, you can copy and save an image of our logo now to save you some time:

You can also use Canva or Photoshop to further customize your description panel images on Twitch. Just make sure you don't forget to add the Displate link to the panel, too!
Pro tip!
You can make use of ready-made Canva's Twitch Banner Templates. They are free to edit and easy to customize. Just go to the landing page under the link, click the one that fits you perfectly and have fun!
Final Thoughts
The Share & Earn program by Displate gives influencers on Twitch the ability to connect with their audience in more ways than one.
You'll always have unique products to promote and share
You'll always have fresh content to talk about
You'll always have the best prizes to giveaway
And your viewers on Twitch will love you for it.
But the best part about joining the Share & Earn program as an influencer is …
You'll give your viewers an endless amount of ways to financially support your channel!
How will you include Displate in your promotional lineup on Twitch?