Do you wish you could sell your art for money?

If you're like most independent artists, it's quite possible that knowing where to find customers is what's holding you back.
By reading our previous post about selling art online, you already know that you can gain several clients by using your Artist Page on Facebook.
This method works.
You can benefit the most, however, if you sell your art on multiple social networks.
Doing this helps you in many ways.
 You'll have more locations online where customers can discover and buy your artwork.
You won't jeopardize your income from putting all of your eggs into one basket, such as Facebook or Pinterest.
You'll also have an easy way to earn extra money by sharing your artwork that's listed for sale on Displate.
Overall, you'll become a more profitable artist because you'll essentially own multiple streams of income!
It's exactly why you need to learn how to sell art on Instagram.
If you're a talented artist with an eye for design, you can get started with ease.
As a matter of fact, you can learn to sell art on Instagram by following a 3-step process:
Create Your Artist Page on Instagram

Build Your Following
Promote Your Art
That's really all there is to it.
By you, following this simple roadmap, people on Instagram will have an easy way to discover your brand, including any artwork you wish to sell them. As a result, you'll eventually begin to make consistent sales and become a wealthier independent artist.
Are you ready to learn how to sell your art on Instagram?
We'll show you how to do it right now step-by-step, and give you lots of other helpful advice.
As hinted from above, the first step to selling your art on Instagram is to create an Artist Page.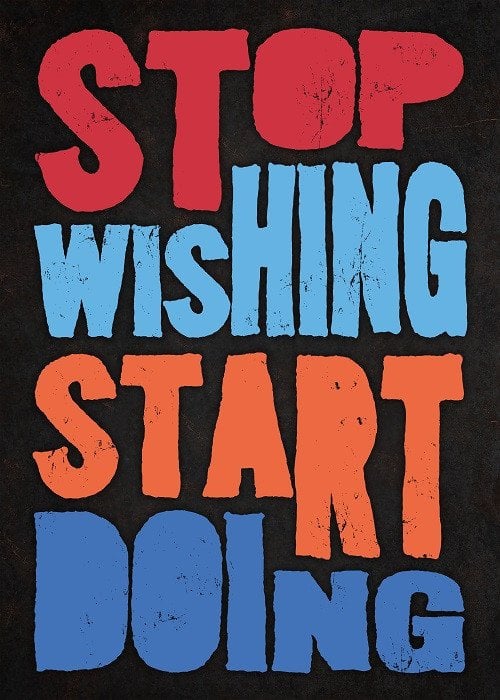 Create Your Artist Page on Instagram (Step 1)
Instagram's entire platform is pre-designed to help you snap, share, and showcase beautiful looking images, like your artwork, for example.
Because of this, Instagram has made it very convenient for you to learn how to create an Artist Page from pure scratch.
How To Create Your Artist Page On Instagram
Note: The instructions below will show you how to create an Artist Page from scratch by adding a new personal account on Instagram. By following these instructions, your current personal account nor any other accounts you have on Instagram will be affected. If you want to use your current personal account as your Artist Page on Instagram instead, you can skip to the next section of this article titled "1. Brand Your Artist Page" to resume your reading.

Open the Instagram application on your mobile device.
Click your current profile icon in the bottom right-hand corner of the screen, next to the heart symbol.
Click on your account name in the top left-hand corner of the screen.
Click "+ Add Account."
At the bottom of the next screen, click where it reads "Don't have an account? Sign up."
Click "Email" and enter an email address you want to associate with your Artist Page. Then click "Next."
Enter your name and create a password.
Click "Continue Without Syncing Contacts." This step is very important. Remember: you're creating an Artist Page to build a strong customer base. This excludes your friends, family, or any of your other previous contacts. Do NOT sync your contacts.
Instagram will now show you a welcome message. Click "Change Username."
Enter an appropriate username to represent your Artist Page. We recommend you choose something professional. To do this, simply use your first and last name, then add the word "Studio" or "Designs" or "Art" at the end. Click "Next."
Add a profile photo. This should be a photograph of you, the artist. Click "Next" when done.
Instagram will give you the opportunity to find Facebook friends to follow on Instagram. So if you already have an Artist Page on Facebook, feel free to click "Connect to Facebook" and choose whoever you want to follow. In most cases though, you should just click "Skip."
The next screen will prompt you to remember your password. Click "OK" or "Skip" to finish setting up your Artist Page.
Begin adding images of your artwork to your Artist Page whenever you're ready.
Congratulations!
If you followed the steps above, you will have successfully created your Artist Page on Instagram.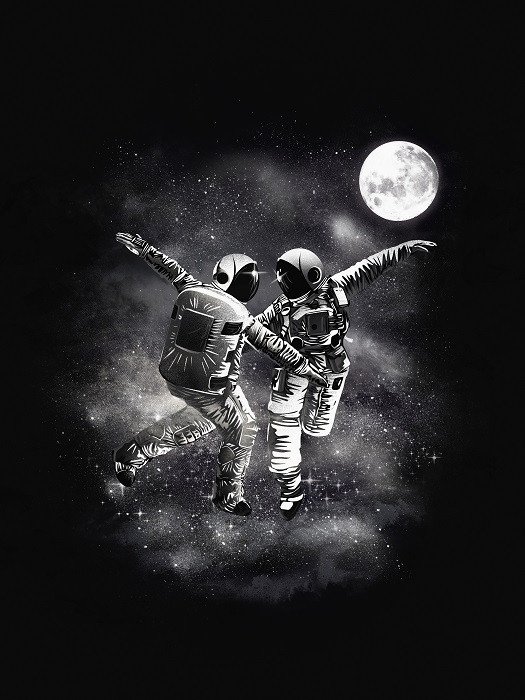 Now… here's a tiny checklist of three other things you can do to immediately to improve the effectiveness of your Artist Page.
1. Brand Your Artist Page
To create a memorable brand as an artist on Instagram, it often helps if you upload artwork that revolves around a particular niche or theme. You can do this by uploading artworks that express consistency in:
style
mood
subject matter
color scheme
period of time
and more
If done correctly, you'll create a clever-looking Artist Page that'll magnify your brand as a professional artist, as well as your talent.
2. Create An Instagram Bio
Write a short and catchy description of who you are and what your Artist Page is about. This will add valuable character to your brand. You can also simply write in your bio, "Follow my page if you like my art," or something to that effect. Feel free to be more creative.

3. Link To A Website Where People Can Buy Your Art
Instagram will let you add a link to the top your Artist Page and make it visible for potential customers to see.
When someone clicks it, Instagram will send them to an external website where they can instantly buy your art for sale.
The external website can be your professional website or shop (if you have one).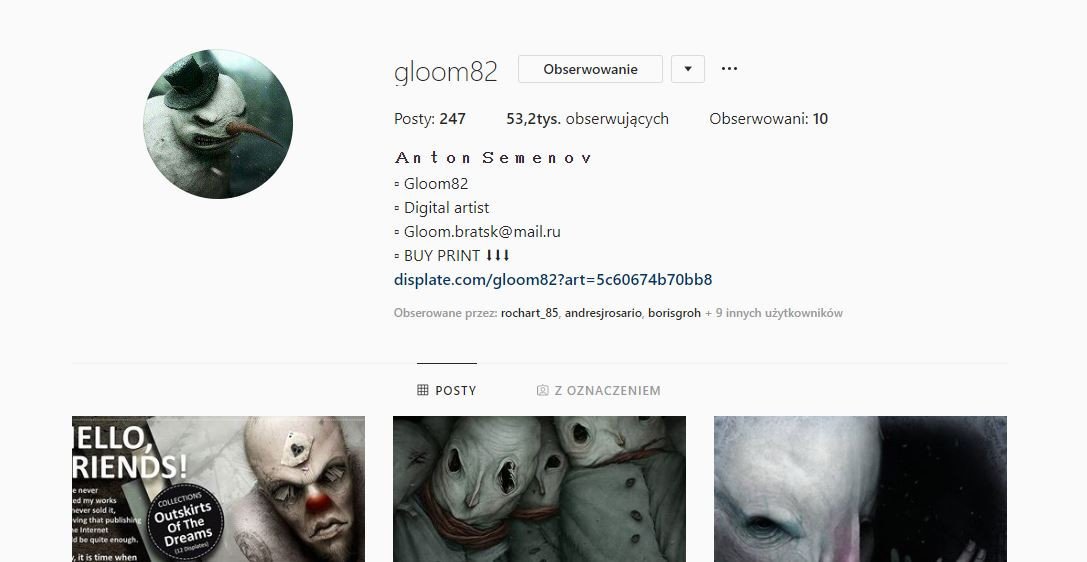 If you don't have your own website, then don't worry.
Regardless of how you decide to set up your Artist Page, completing those three small tasks will make it a lot easier for you to sell your art using Instagram.
Indeed, while Instagram is a marketplace, you must not forget that it is primarily a social network.
Therefore, the biggest key to selling your art on Instagram isn't about making your Artist Page look pretty and presentable…
It's actually about building relationships with lots of new people on Instagram.
The reason is simple: the more people who know about you, the more opportunities you will have to sell your artwork and grow your career as an artist.
As it turns out, one of the best ways for you to build relationships, connect with people, and consistently reach them on Instagram… is to build a large list of dedicated followers.
While this may sound like a tall order to request of you, getting lots of followers as an artist on Instagram is a lot easier to accomplish than you might imagine.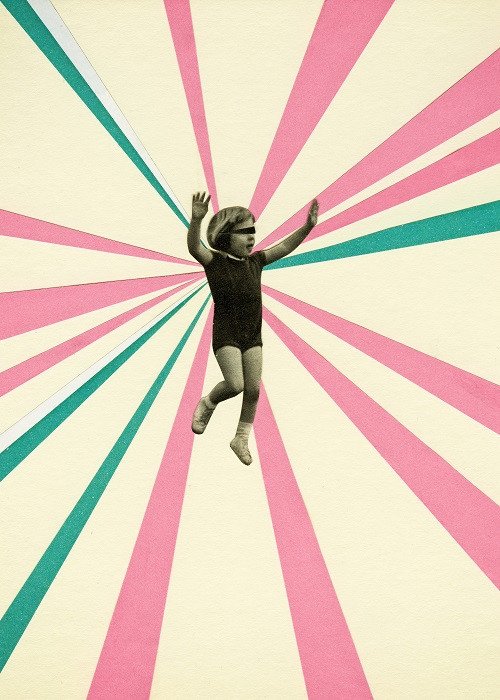 Below we will provide you with some cool and simple strategies that'll start you on the right path.
Build A Following As An Artist On Instagram (Step 2)
Instagram is largely about sharing beautiful looking images. So in a way, artists get an unfair (but awesome) advantage over other groups of people on Instagram when it comes to building a following quickly. However, you can't sit idle and expect to gain a lot of followers. Instagram doesn't work this way. Instead, you must take an active approach to attract people to visit and follow your Artist Page.
Here's a list of four things that you can do to get followers on Instagram if you're an artist:
1. Post Something Every Day
Silent people are never heard. The same goes for artists on Instagram who doesn't regularly post and share images on their artwork. By posting images of your artwork every day, you'll not only build a following on Instagram, but you'll also become part of your followers' everyday lives. By creating this type of close and long-term relationship, you'll be selling your art with ease in no time at all. Of course, you'll want to use a couple of tags and hashtags to make your effort worthwhile.
2. Always Use Tags and Hashtags
Applying tags and hashtags to your posts is a simple yet clever way to get your Artist Page lots of new exposure, and ultimately, a bigger following. You can include the names of people, places, or things or any word you want. Other people who engage with that tag or hashtag will stumble upon your post and may decide to follow your Artist Page. The key to your success with tags and hashtags is to find out which ones work best for you. This will require trial and error and some extra analysis on your part. By targeting the right ones at the right time, you'll feel like you've hit the jackpot in terms of being able to grow your following. The best part is you can use the same successful tags and hashtags over and over again because you'll secretly know they already work!
Another cool way to build your following on Instagram is to hashtag us (@Displate) in some of your posts that feature your artwork. Not only will our team see it — we might even share it!
3. Engage People In The Comments Section
Simply chatting with people is a fantastic way to gain more followers on Instagram. You can do this by engaging with people in the comments of your posts (and other people's posts, too!). From time to time, your comments will spark someone's curiosity in who you are and what your Artist Page is all about, and they'll be enticed to follow you!
4. Give Away Your Art
Donate your art to people, businesses, or charities with an Instagram page for a chance to have your artwork seen by their exclusive group of followers. This is easy to do with a direct message. Simply tell them who you are and that you want to send them a free print of your artwork. Then ask them if they would be interested in featuring the artwork and tagging you on their channel. Be prepared to hear no, or no response at all from some people. However, you'll be surprised at how many businesses and charities will take your offer! If you contact the right Instagram pages, your page could grow exponentially overnight.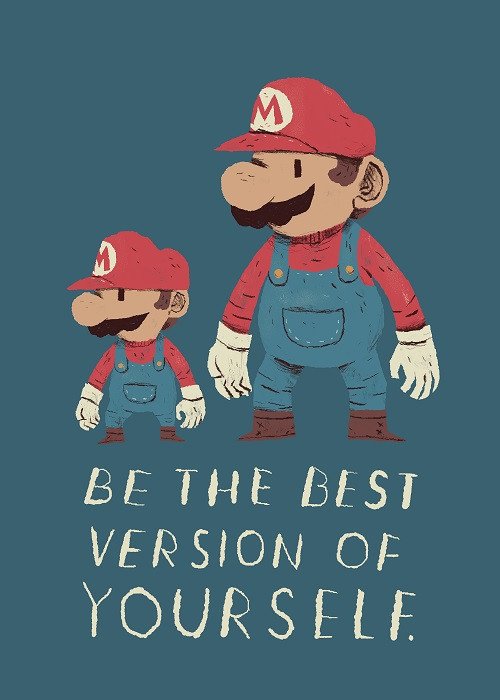 The final step to selling your art on Instagram is learning how to promote your art on Instagram.
Promote Your Art On Instagram (Step 3)
So you've created an Artist Page. You know how to build a following. And since over 60% of people use Instagram daily, it's safe to say that most of your followers will see your posts (if you post on a consistent basis).
To turn your followers into customers, you only need a solid art promotional strategy to showcase the art you want to sell. There are several ways to do this, but we'll stick to showing you only some of the most reliable art promotions so you have the most success.
Progress Promotions
To compel someone to buy your artwork on Instagram, they have to find value in it. One way for you to increase the value of your artwork and command a higher than average price is to show people on Instagram all the work you put into being an artist.
Doing this is as simple as showing them the beginning, middle, and final stages of the artwork and designs you create. You can accomplish these progress promotions with photos, videos, and especially Instagram stories. When people see how much talent and dedication you have, they'll see just how valuable your artwork truly is.
New Art Promotions
Sharing your artwork with the world is a natural thing to want to do, especially when you've just completed a new work of art that you're proud of. Coincidentally, this is also a perfect opportunity to promote it on Instagram. When you do, it'll excite your customer base and increase their desire to share or buy your artwork.
Sales Promotions
The first two promotions have led your followers up to this exact point: the sales promotion. Unlike the previous promotions, this one will require you be more direct about letting people know that your art is for sale. All you need to do is post a photo of the specific piece of art you want to sell and add a caption that reads: "DM to purchase" or "This art is for sale. Contact me to buy!"
On the other hand, if you want people to buy your art directly from your own website or from Displate, simply write in your photo's caption: "Buy this art now! Link in bio." Of course, you'll want to make sure the link actually sends them to a sales page where they can buy the artwork they saw featured in the sales promotion. In fact, using the correct link in your bio section is imperative.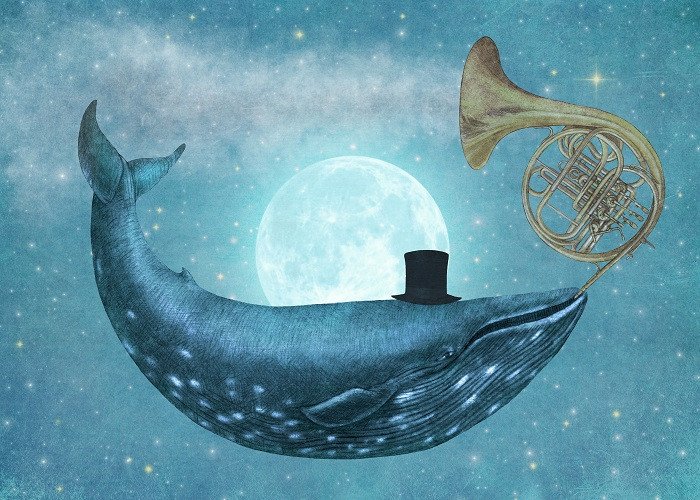 Final Words & Summary
As you've just learned, you can sell your art on Instagram by doing three basic things:
Create an Artist Page. Build a following. Promote your art.
However, there is a fourth hidden step that you shouldn't overlook: Be patient.
Your success as an artist on Instagram will happen, but it likely won't happen overnight.
Just like every other artist on the social network, you'll have to learn a lot of things through trial and error before you find out exactly what your followers want to see and what generates sales.
Although you've just been provided a clear road map to follow to help you sell your art on Instagram, it's important for you to take the knowledge you've learned from this article and customize it to fit your specific goals. For your career as an artist, it's the ultimate next step forward.

Read More
Digital Collage Art: 12 Amazing Examples (+Some Tutorials!)
How to Arrange Wall Art – A Complete Guide
How to Choose Wall Art for Your Home
Gifts for Gamers: Unusual Ideas for Gaming Gifts
Gifts for Board Game Lovers (That Aren't Board Games!)
How To Sell Art on Facebook: The Basics