If you create art you surely want it to be presented in the best way possible, which means that you need high-quality prints of your artworks.
Why printing art is good for your business?

Top-notch art prints take the best out of your work thanks to the most advanced printing techniques
Your digital art gets a new life
You can work on your personal brand and sell your art prints offline
High-quality prints of your art will make a perfect gift for your friends and family
You can hang your art prints in your studio and admire your skill forever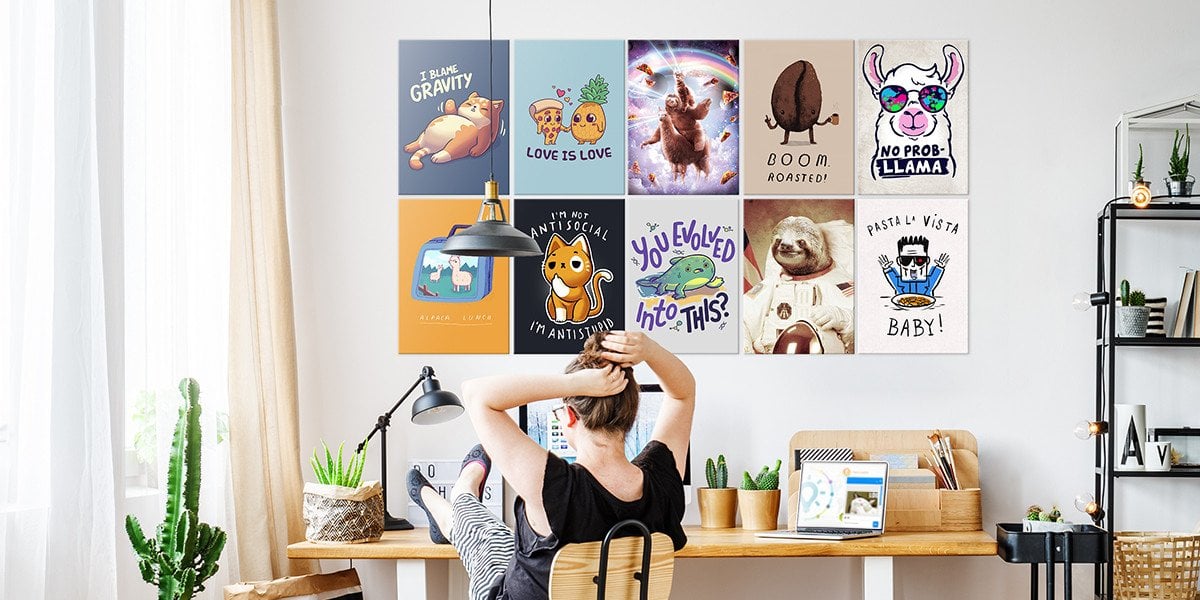 Now you know that it's worth making prints of your art. However, doing it 100% on your own may turn out tricky.
First of all, using the services of local printing companies is expensive, especially if you want to make a bulk order. Secondly, making art prints with your own hands, so working with a professional printer is satisfying, but very time-consuming, and also – pretty expensive. Every mistake will cost you your invested money, and it's not something you can afford while either starting or already running your business.
So, as you can see, it's better to let others make your prints for you, from preparing to manufacturing and shipping them straight to your door. 🙂
And you can easily do it with Displate!
How much does it cost to make art prints on Displate?
At Displate, you can simply upload your designs on the platform and print your artworks with a discount devoted to artists only – for 50% less:
$22 for the M-size Displate
$44.5 for the L-size Displate
$74.5 for the XL-size Displate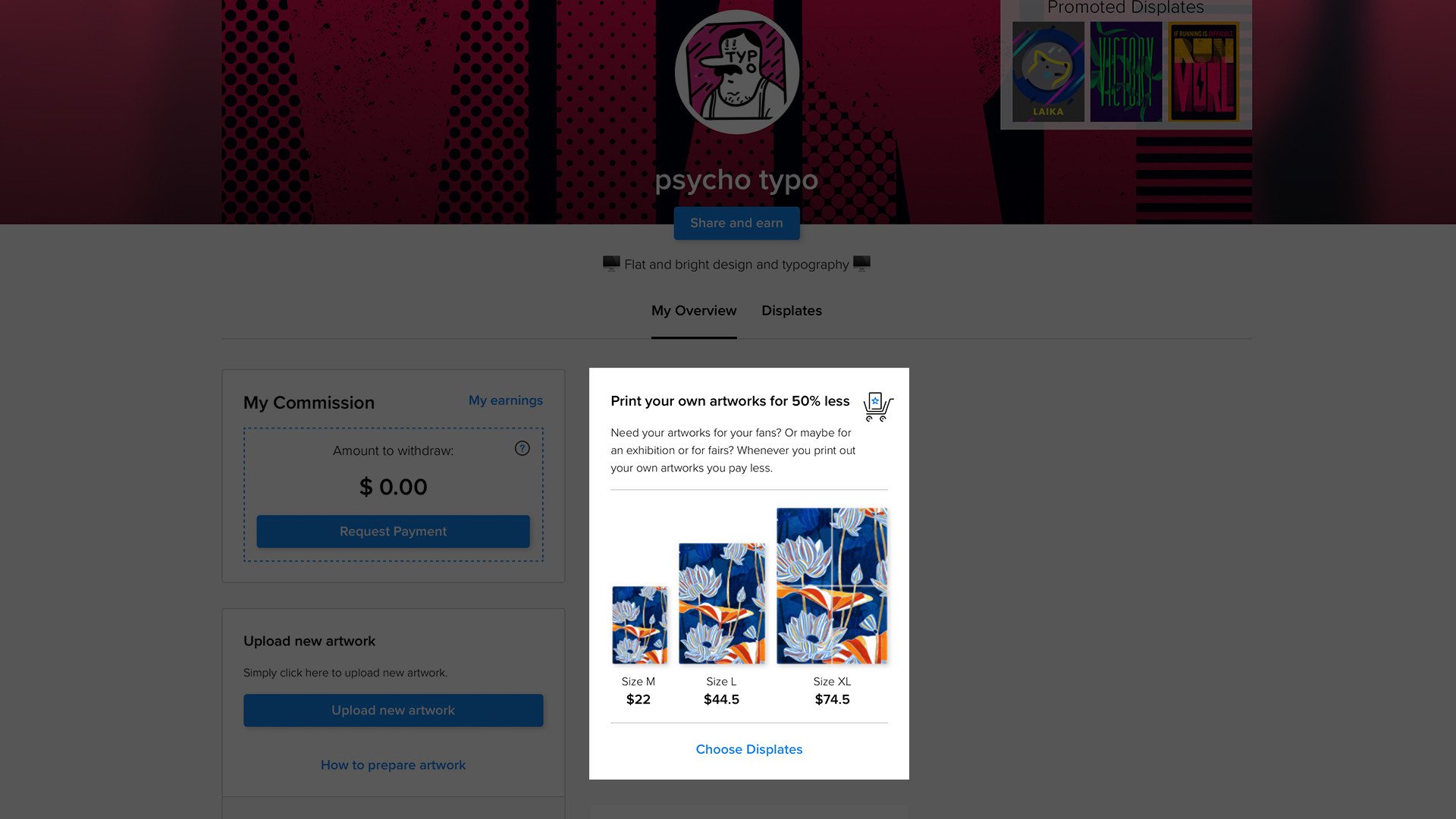 You can order as many prints as you want and pay a regular shipping fee. You can find the list of countries we ship to in our FAQs.
Why metal canvas is perfect for printing your art
Whether it's a poor-quality print, a high price, or bad customer service, getting a perfect product to showcase your work ain't easy. That is why at Displate we live and breathe to satisfy all your artistic needs, giving you the best product at the lowest price and guaranteeing you the best customer experience ever.
Long story short:
You get your art printed on a canvas sold by no-one else on the market – the 21st-century canvas that's sturdy, magnet mounted, and durable enough to withstand a lifetime of intense staring
You can get your art prints in 3 sizes – M, L, XL – and fit them to your needs
Magnet mounting makes it easy to hang and showcase your work
Metal print brings out the best in your art thanks to a full range of vivid colors achieved through the most advanced printing methods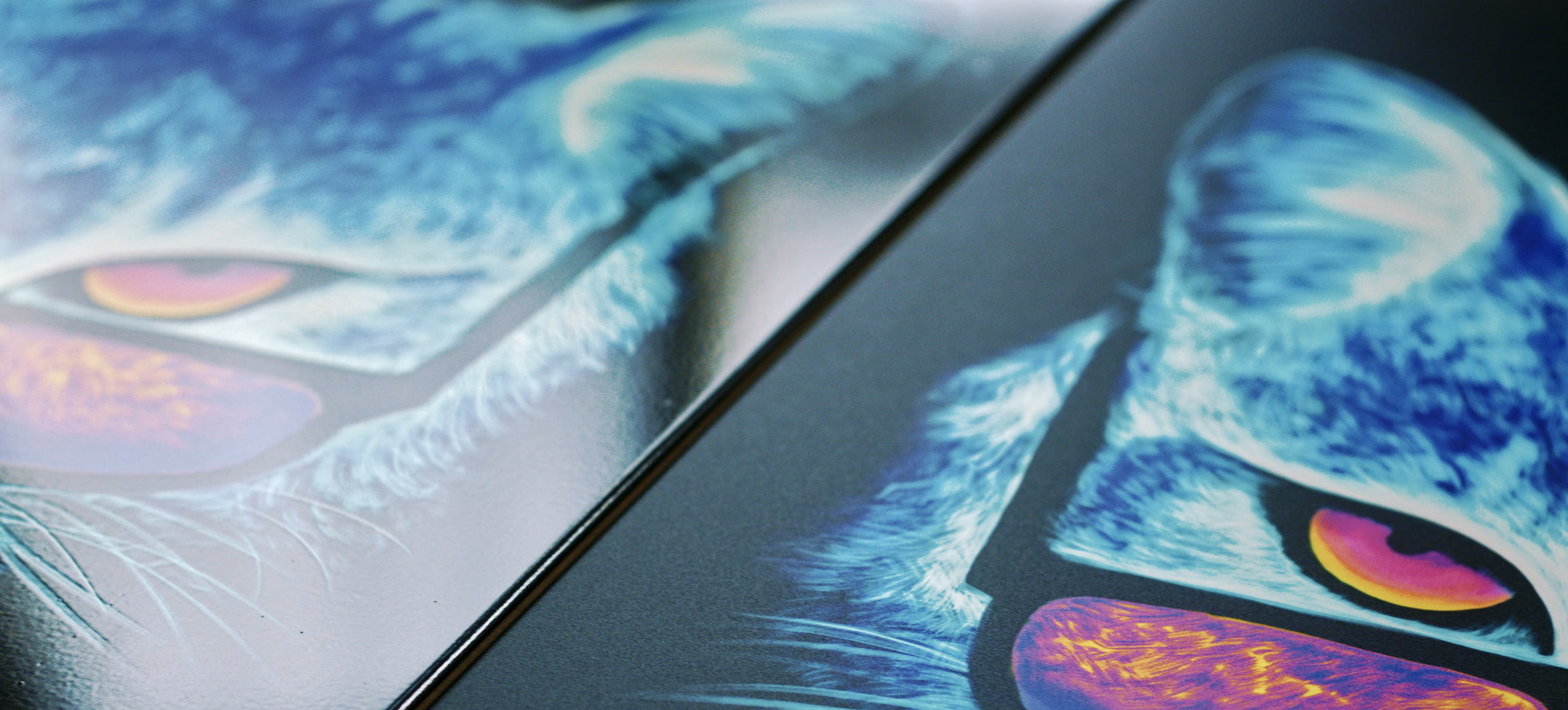 How to print your artworks with Displate – step by step
We created a very handy tool, allowing you to order your metal prints from your profile. It's a completely separate cart that will allow you to conveniently and quickly order your works 50% cheaper, without being confused with any other order.
1. If you're not registered – open your shop for free:

2. If you have a shop on Displate – sign in to your profile
3. Go to a special landing page with your collections only. Here's how you can get there:
From your profile dropdown menu: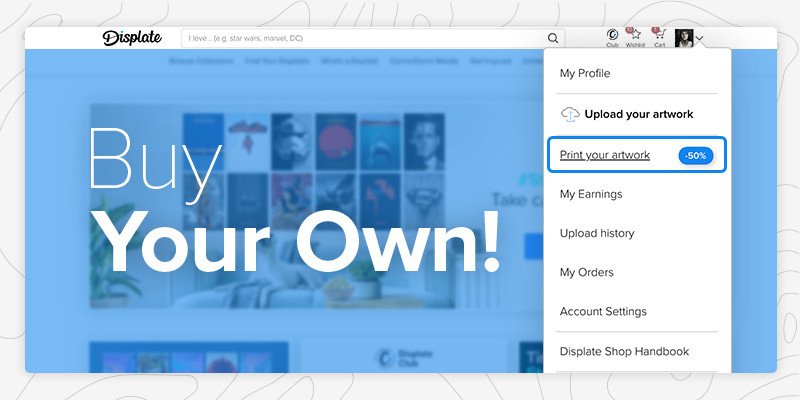 By clicking the widget in the 'My overview' section: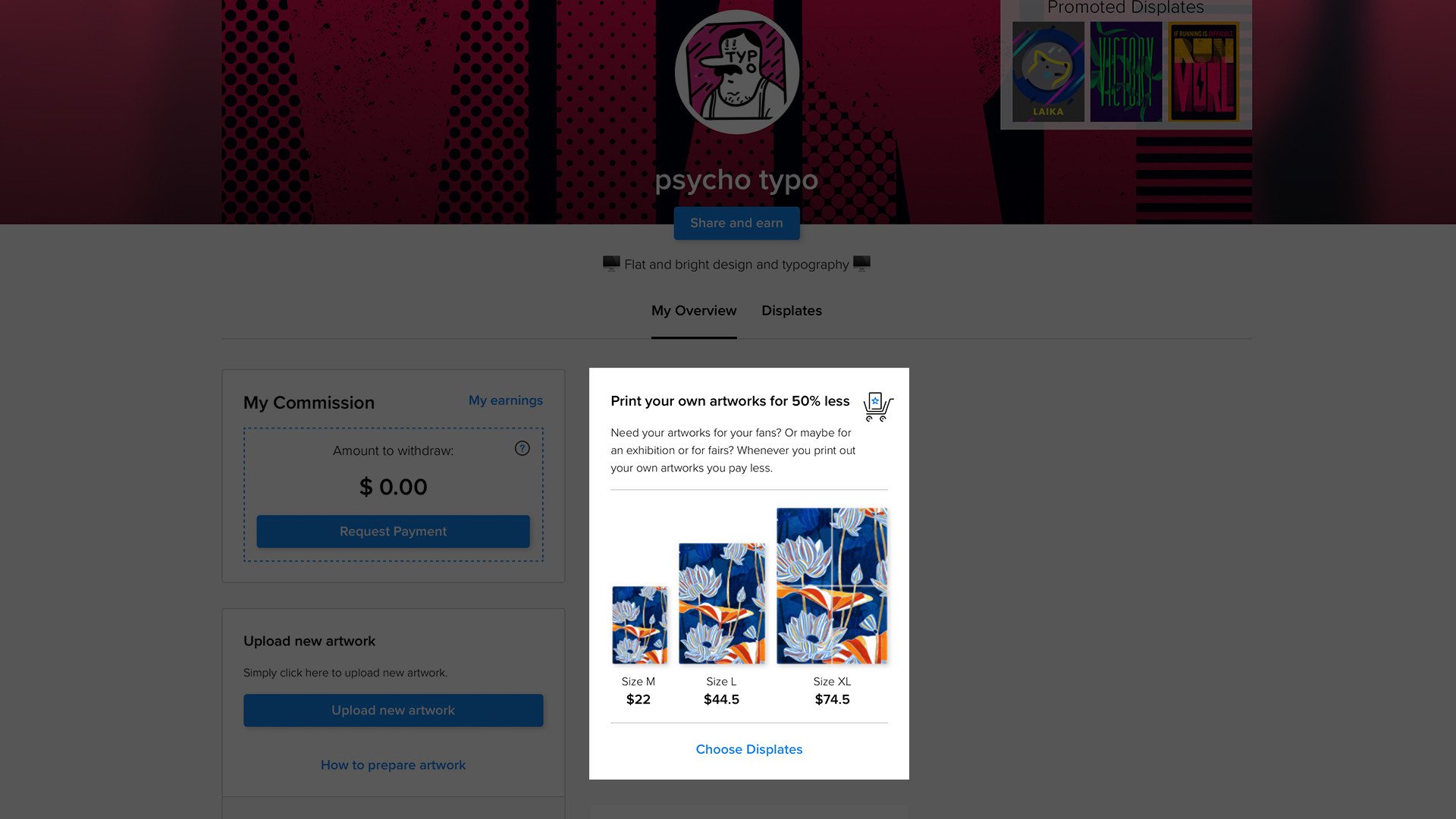 Or directly through the link: displate.com/buy-your-own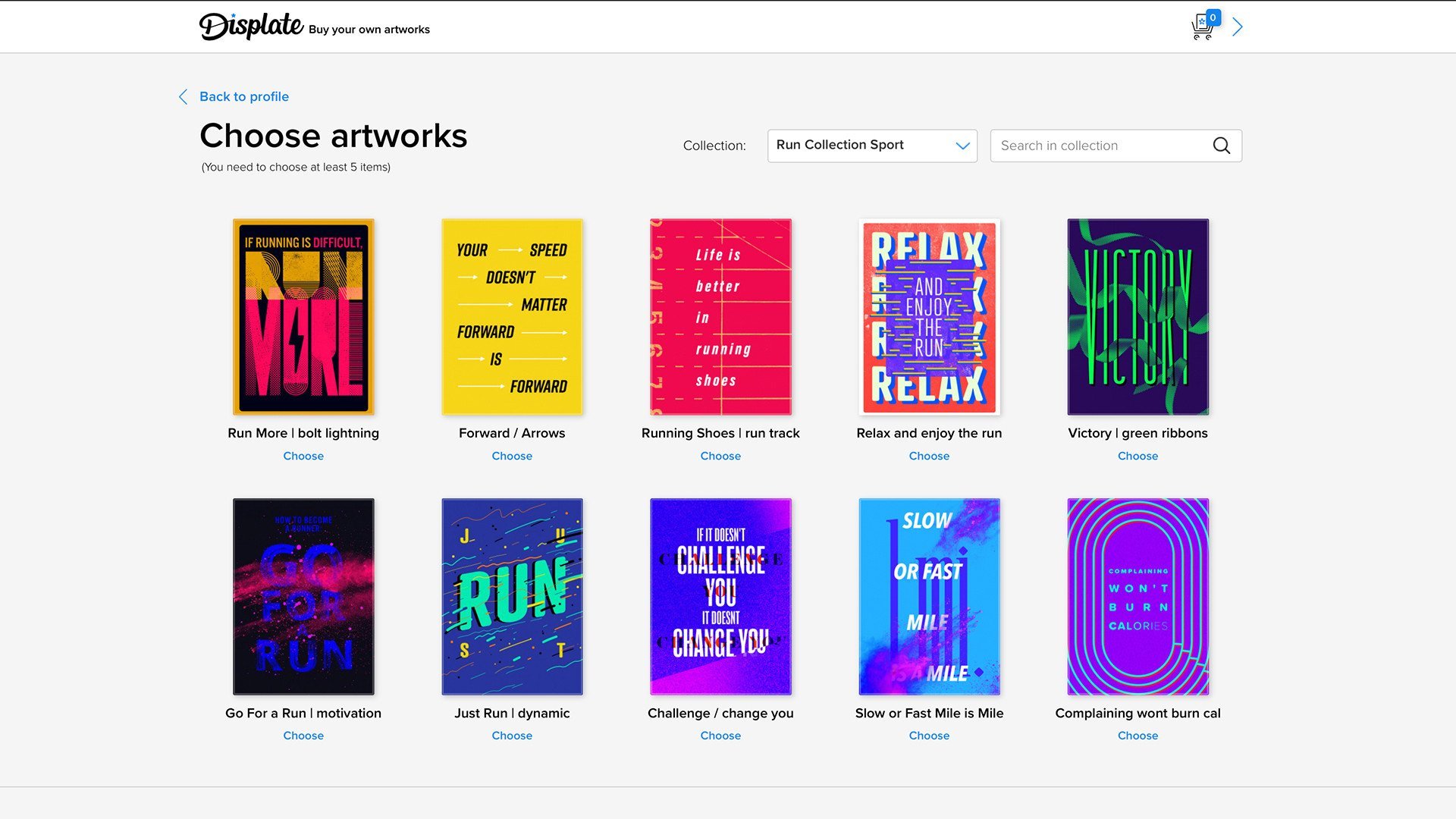 4. Choose how many prints you want to order and decide whether you want frames or a different finish or not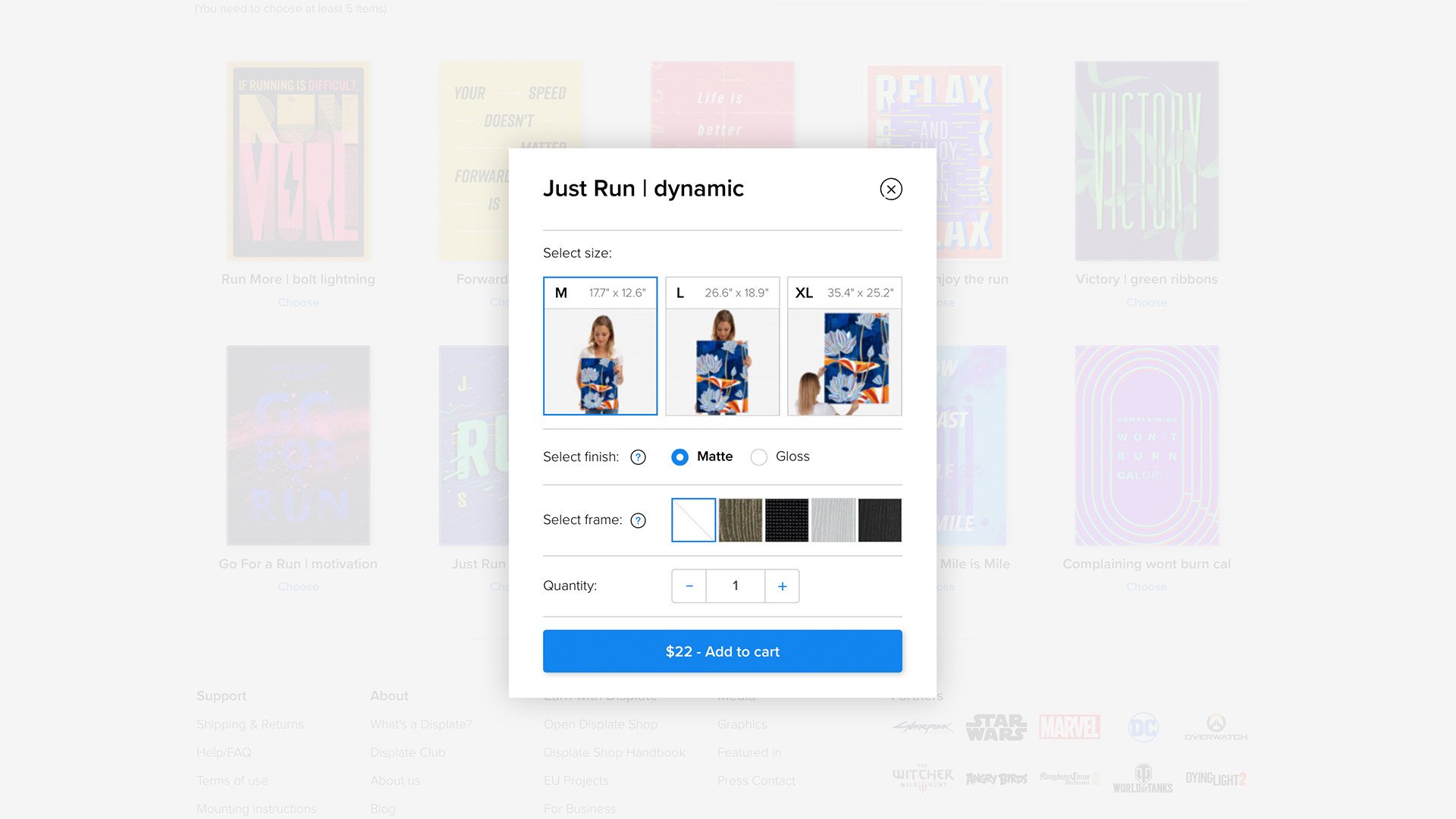 5. Make the order – the metal prints will cost you 50% less, and you will have to pay a regular delivery fee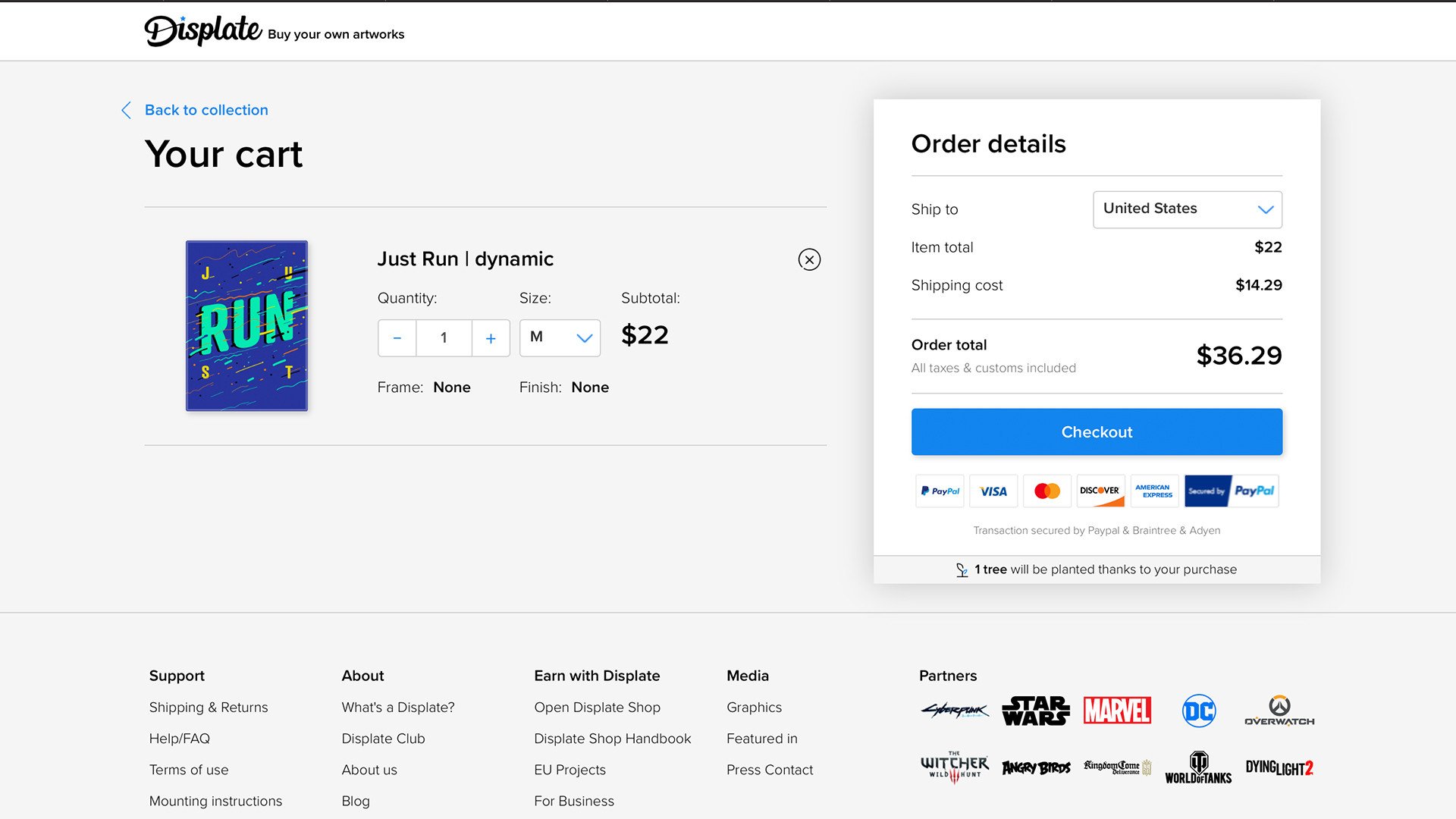 6. All you need to do now is to wait for delivery 🙂
One more thing. Please remember that the Print your own cart is different from a regular one. So, if you want to buy Displates from others, you need to make another transaction from the main page, and pay for the delivery separately.
TL;DR
If you want to print your artwork on a canvas that's sturdy, magnificent and easy-to-hang, just go for a metal print. And here's a dose of knowledge from our blog:
How to upload artworks properly on Displate
Prints on metal – a new way to market your art
10 reasons to print your artworks on metal
5 steps to earn 50% commission with your links