Step away from your pumpkin pie and take off your granny socks, because next weeks are your unique chance to prepare your Displate shop for Black Friday and earn 10x bigger commission.
You may not be in the mood yet, but it is high time to wake up and brace yourself for the weekend when everyone gets bonkers. 
It is time to make big bucks. 
Black Friday is coming to Displate on November 28th, and you have to be prepared. 
Why? Because it is that time of the year when anything can happen and sales exceed all expectations. Only on this day, our sales can be 10 times higher compared to the regular weekend throughout the year! It creates an opportunity for you to earn some extra money with a little effort.
Remember those wild pictures all around the Internet showing people fighting for products?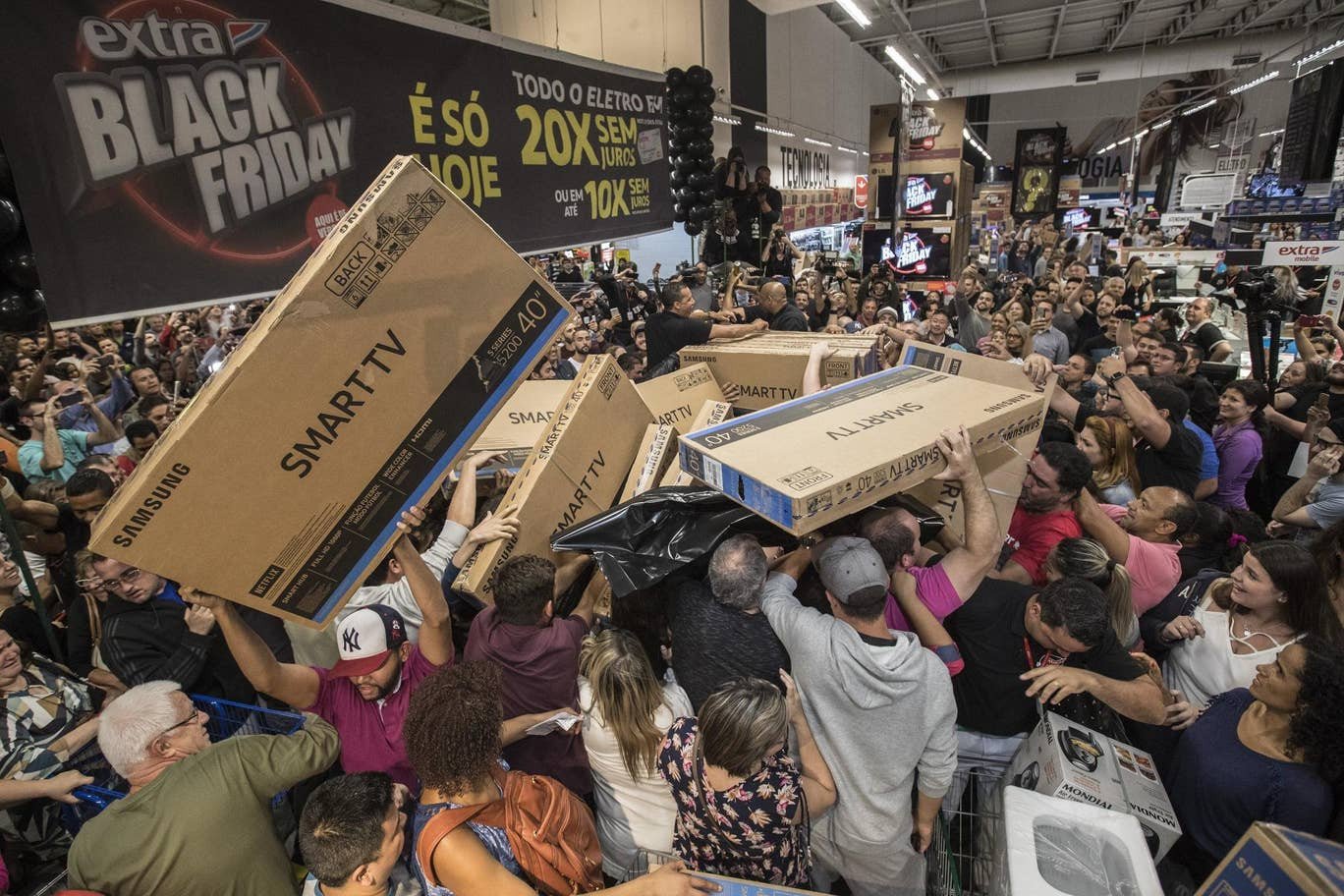 While this is exactly what happens every year at Displate during the very last weekend of November, 2020 will be generally much different. 
This year people will not fight for products in crowds. The majority of us will stay home and do the Holiday shopping online, buying thoughtful gifts for the beloved ones they do not see very often right now.
It makes a great opportunity to organize your shop, create new collections, promote your designs widely on social media, and take your earnings to the next level.
Why you should focus on preparing your shop for Black Friday
We will let 2019 numbers speak for themselves:
On Black Friday 2019 customers bought 10 times more Displates than on a normal day.
During the Black Friday weekend last year, we sold 42000 posters, while in the calm season, we sell a few thousand every weekend.
In just 5 days we reached 25 million people promoting our artists.
How to prepare your Displate shop (and yourself) for Black Friday?
You only have a few weeks left before the craziest weekend of the year.
It is the perfect time to make a good plan, upload new collections, and prepare your Displate shop in the way you will make it easy for your customers to find your art, search through your collections and finally – buy your amazing products.
Here is what you need to do increase the chance for selling your art during Black Friday Sale:
1. Keep your Share and earn links close
Prepare and use your Share and earn links while posting on your social media. As usual, so also during the Black Friday Sale, it will boost your commission to 50% every time someone buys your art through those links.
2. Review your best selling designs
Think of what has been selling best during the whole year and come up with more design ideas that may follow this pattern.
3. Complete your collections with new, trending artworks
Seriously consider expanding existing collections or uploading new ones. First, think of what your future customer needs and check out Displate's bestsellers of 2020 and those of all time.
Check out The Hottest Trends On Displate
Then, go over Pinterest and Instagram to check what's trending this Holiday season.
4. Use only good tags
Tags are super important, hence add only proper ones while uploading new collections, and check whether you can edit names and descriptions of the existing ones. Using correct and relevant tags and titles can significantly increase your chance to get found by a potential client. The devil is in the details, so do not leave anything unattended!
5. Organize your profile and collections
Browse your existing collections, make sure they are coherent, and consist of at least 8 designs. If you notice that some of your collections have less than 8 artworks, combine them into one big set, or fulfill them with some brand-new creations or those that are stored on your disc and your potential clients will love.
Check out this blog about Creating Collections That Sell
6. Promote your shop on social media
Both before and during the Black Friday, use the power of social media and inform your followers about the HUGE Black Friday Sale at Displate – it will give you more exposure and increase the chance of getting more money!
Post regularly
Be creative
Engage with your followers
Don't miss the chance to increase your commission to 50% and make sure to use your Share and earn links every time you post on socials. Paste them to your bio, under the posts and everywhere you see fit.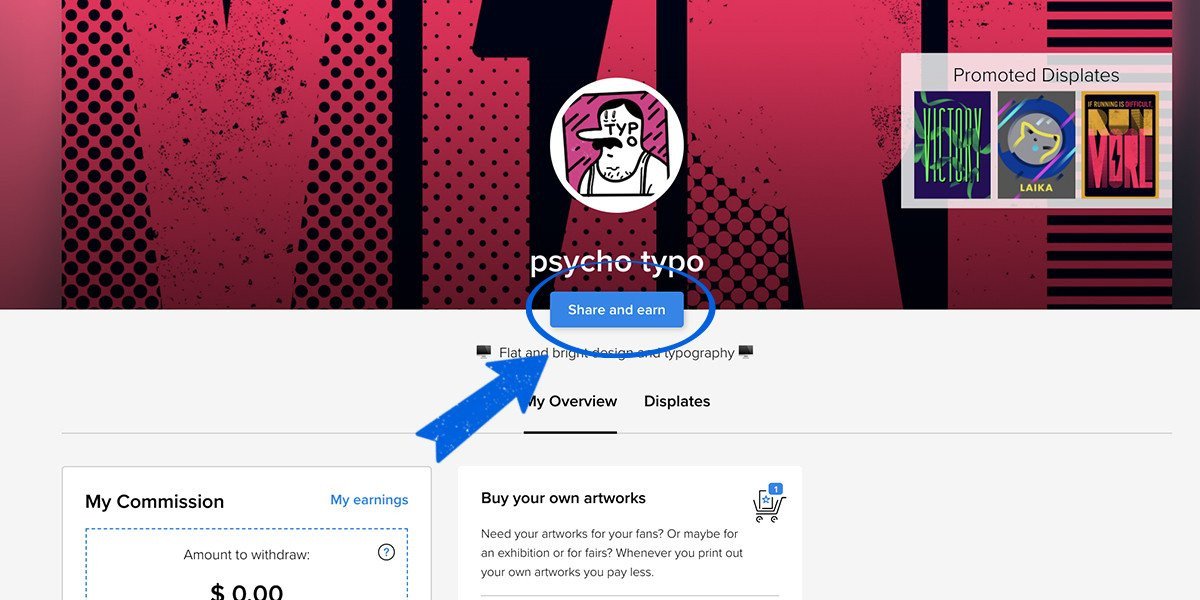 The correct message is a guarantee of success, so remember to give your audience all the info they need:
when the sale begins, and when it ends
what are the discounts
what is the code and how to use it
Need some help?
Read more about selling art on Instagram
Read more about selling art on Facebook 
Read more about selling art on Pinterest 
Trending topics on Displate
In the pre-Holiday season when everything's insane and running on high-speed, you may need a little help with understanding people's needs. Their interest in specific designs and themes created a pattern for creating new collections that you may follow. To make it easy for you, here's the list of 10 trending topics and search terms on Displate, most often searched for and buyed by our clients.
A Few Closing Words
Remember that what you do before the sale is essential, but don't get overwhelmed while it is actually happening:
Keep calm
Stay consistent
Download Displate artsetts and use them on social media
Post regularly with the Share and earn links until the end of the promotion
Have fun!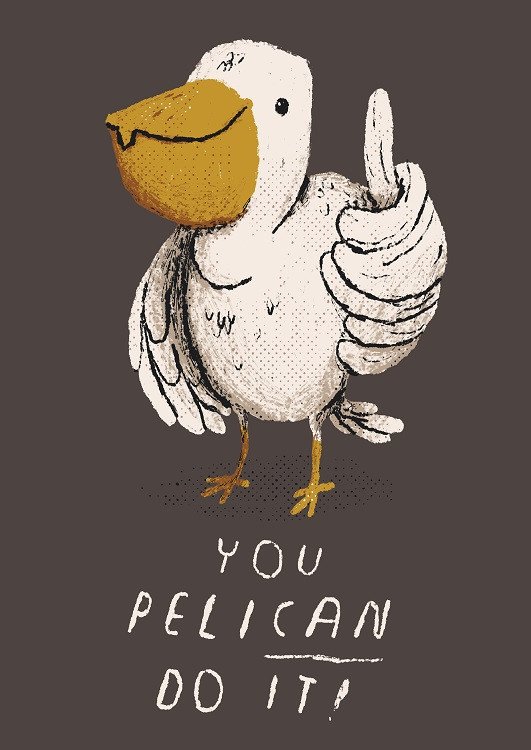 Some helpful links
Here are some articles from Displate Blog you may find helpful during this crazy season:
How To Dominate On Displate & Sell Your Original Art 
Tutorial: How To Prepare An Artwork For Upload On Displate