Have you ever read a magazine, noticed a puppy Labrador bigger than a house and thought – wow it looks so real?!
Photo manipulation has gained a huge popularity for a few years now. It's everywhere. While it may seem scary and unreachable to begin your adventure with photo manipulation, it's easy and challenging to experiment with it. By knowing some fundamental steps, following helpful tips and remembering to use some handy tools, you can display your dreams and fantasies on the screen.
What's more – photo manipulations are successful also on Displate. Everyday we notice an increasing interest in them. Many Displate best-selling artists are photo manipulation creators, so it's worth to consider starting your career in this artistic sector. That's why we prepared a few basic tips to keep your creative juices flowing. The rest is on your side – there are plenty of tricks you can have up your sleeve, but you have to come up with them yourself.
Is it worth it?
It is! With their surreal and dreamy vibe, photo manipulations are loved by art lovers from all over the world. Most of Displate best-selling artists are gaining more and more by consequently expanding their coherent collections, trying new compositions and sharing the effects on their social media channels, making powerful use of Art Agent links. By using proper tags, they usually appear in the trending section on the Displate main page, which boosts their chance to be discovered by potential clients.
Photo manipulations happen to be so stunning, they quickly gain popularity on Instagram, getting thousands of likes and comments, drastically increasing the number of followers and the recognition of the artist. It's an extremely hot trend right now so it's the best time to just give it a shot.
Where can I take photos from?
The best things in life are free. So you should make use of your own camera first. If you don't consider yourself creative enough to take your own photos, try using stock images from websites like Unsplash or Pikwizard. They're usually free of charge and you can use their photos for a non- or even commercial use!
Remember to look for high-resolution photos with an interesting perspective. Avoid blurry images, it's so much better to work on sharp photographs. Now try to imagine the texture and possible situation you're gonna create in the picture and voila! Let the fun begin!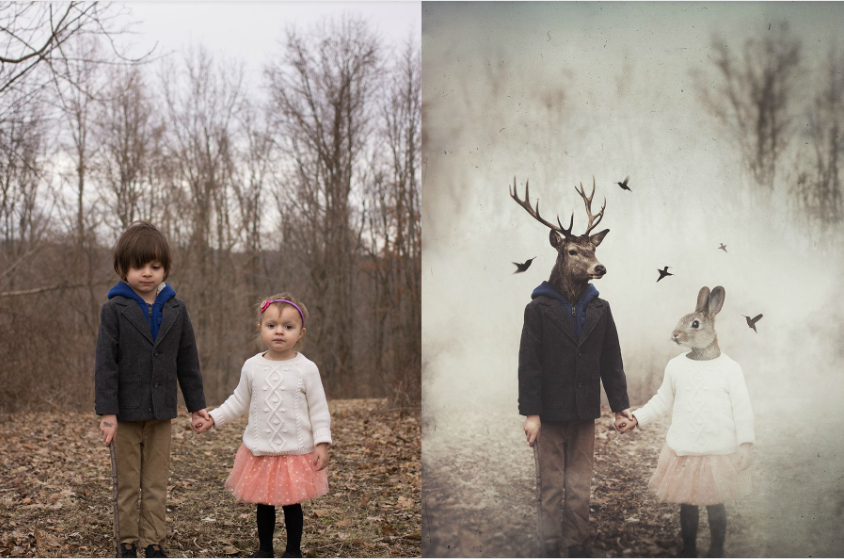 What's the best resolution to work with
Ok, so you're about to create your first photo manipulation ever. You took some photos or scrolled down some stock websites, you got million dollar ideas. But wait… what about the resolution? What if you're already done with work and the photo appears to be too small to upload anywhere? Scary, huh? Breathe in, breathe out! Just remember that most of the print on demand websites accept the resolution of 300dpi.
Do I need to keep proportions?
It's up to you whether you want to keep the right proportions or not. You can always make your cat bigger than your fridge, but you need to make it look natural. As crazy as it sounds, photo manipulations give us the power to design our fantasies and make them look realistic. But! If you work in commercials, remembering the right proportions is a must. The object in the background needs to look properly smaller than the one in the front. Perspective is key.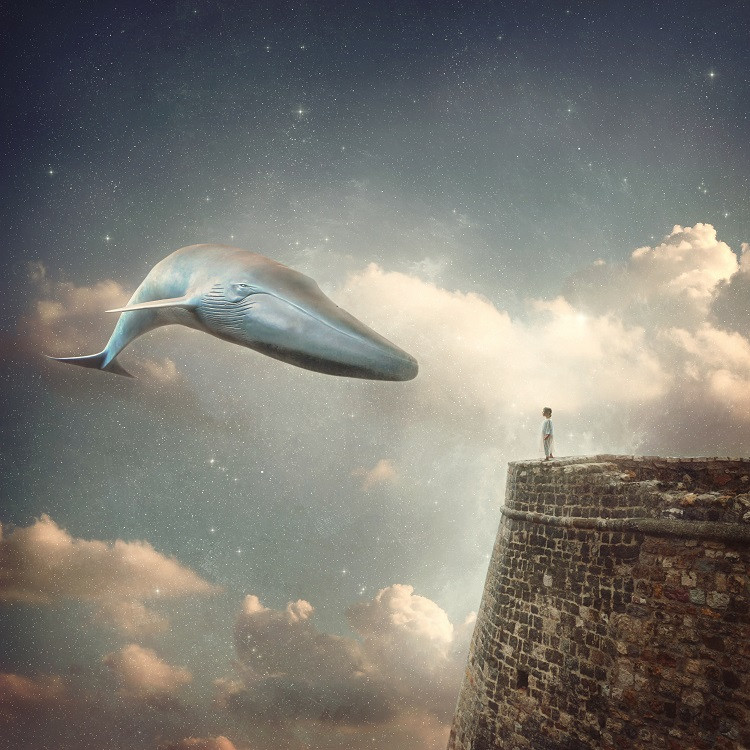 How to make lights and shadows look natural
Yes, 'natural' and 'realistic' might not fit the idea of photo manipulation, but it's essential for every element in the image to look like it belongs here. There's nothing worse than the lack of consistency in the composition. Every object in the scene needs to have the same lighting and shadows. If you're not sure how to achieve it, you need to define the exact angle of the light and follow it with every element in the image. Still feelin' doubtful? You can make use of great Photoshop courses available online.
Remember – shadows used properly will give a natural and realistic character even to the most unbelievable scene!
Combine multiple photos
It's usually very cool to go wild and explore a little. So why not merge different photos than just work on a single one? It's challenging, but it can give you terrific effects you'll be proud of for the rest of your life. First of all – think of the composition. What objects would make the perfect elements for the desired image? If it's not your day, you haven't had much sleep – sketch in on paper. Then, look for the photos in your private library or go to stock websites – they're full of free photos, begging to be used in the name of art!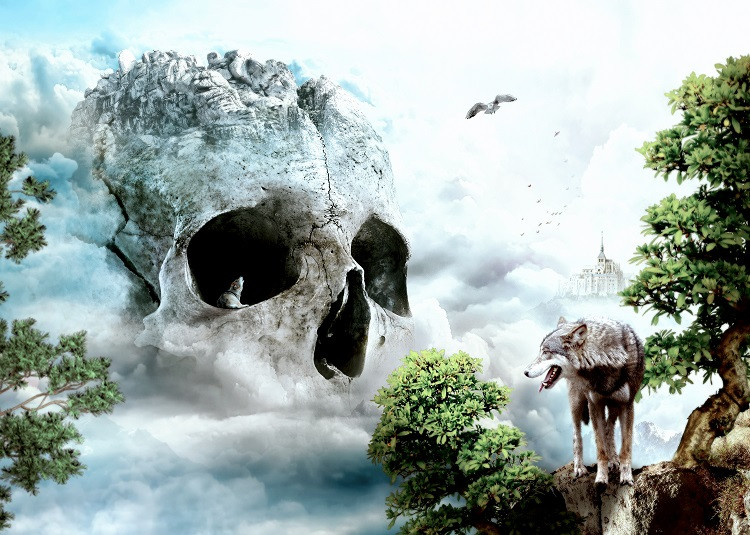 Remember! Coherency is a must – your final image has to look natural, so please – don't exaggerate.
Don't be afraid of textures
Again – it's your decision whether you want to add a texture to your image or not. It's an extra option, giving your artwork a crazy hint and a feeling of depth. By choosing a texture that fits the style of your artwork, you can make all of your elements merge into one, coherent scene. It may not improve the realism of the work, but hey – let's live our fantasy.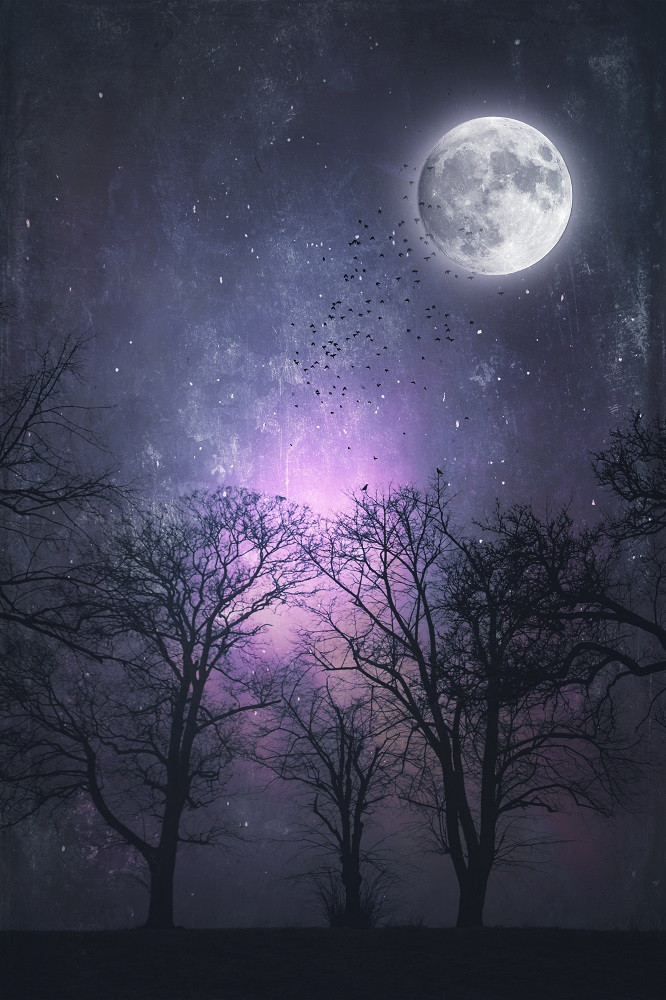 Go for vivid colors
Cyberpunk vibe is an extreme trend these days, so if you're not that into putting different, surreal elements into just one photo, it's worth trying to just make the colors stand out.
Remember – these are just basics you need to keep in mind to start creating photo manipulations. The rest is on your side. Don't give up. Explore different elements, textures, search for inspirations anywhere you haven't looked before. Remember to be consistent and you'll succeed sooner than you think!