Picture the world after any "possible" catastrophe. Like anything, really – an earthquake, flood, meteorite impact, tsunami, zombie attack, bombs, fire, aliens or internet prohibition. Creepy? Nah, we know you like it. Why else you've already seen every, possible disaster and sci-fi movie? If you binge-watch "Planet of Apes" and enjoy that oddly pleasant feeling, when something unpredictable and inevitable happens on the screen, you will love brilliant, photography projects, created by Lori Nix and Kathleen Gerber. 
Look at the photos below – mankind is gone and all we have left are empty spaces, full of abandoned objects and dirt all around. Now quiet, they must have experienced something traumatic. Lori Nix and Kathleen Gerber are multimedia artists living in New York, who create models of interiors, peacefully resting after some disaster, and then capture them in distressing, yet fascinating photographs. By using basswood, Taskboard, extruded foam sheets, styrene, Komatex, Mighty-core foam board, acrylic sheets and water paints, they build dioramas in a variety of scales: sometimes 1:12, other times 1:8, 1:6 and all the way down to 1:160 and so on.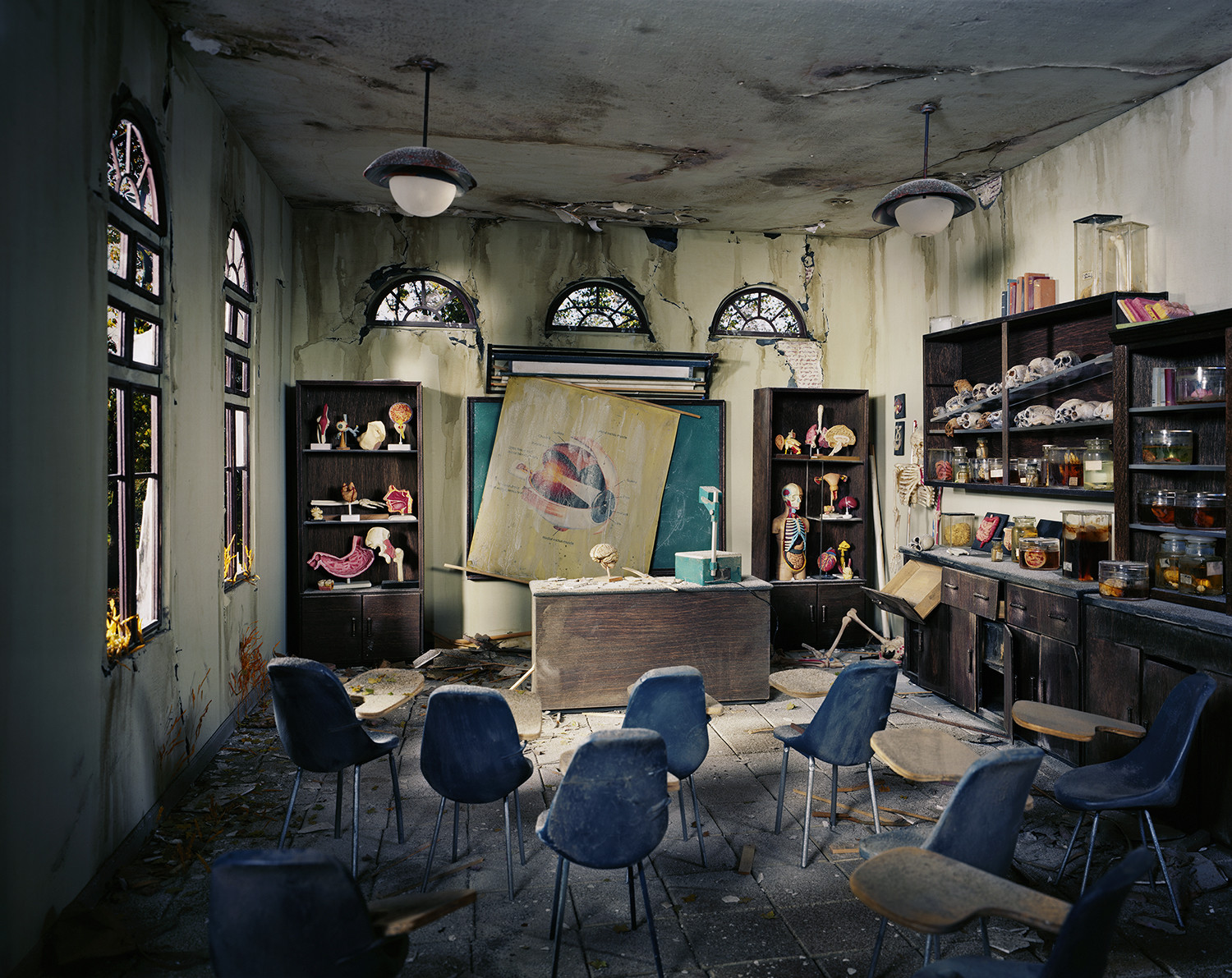 Both artistically educated, they've been working together for 18 years on creating amusing, precisely constructed and very time-consuming miniatures (making one diorama can last 15 months!) of fictitious places and then shot them on 8×10 film or – lately – digitally. They are a perfect tandem – Kathleen is a sculptor, while Lori – an architect. 
Their last projects "Empire" and "The City" are mostly inspired by Lori's childhood surroundings: 
I've always taken inspiration from my surroundings. I grew up in the 1970's in rural western Kansas. Every season brought with it a new disaster or weather phenomenon. As a child I personally experienced tornados, floods, blizzards and drought. I was never scared or upset by them because I had my parents to worry about the implications. Rather, these events brought excitement to a life that by most people's standards was quite dull.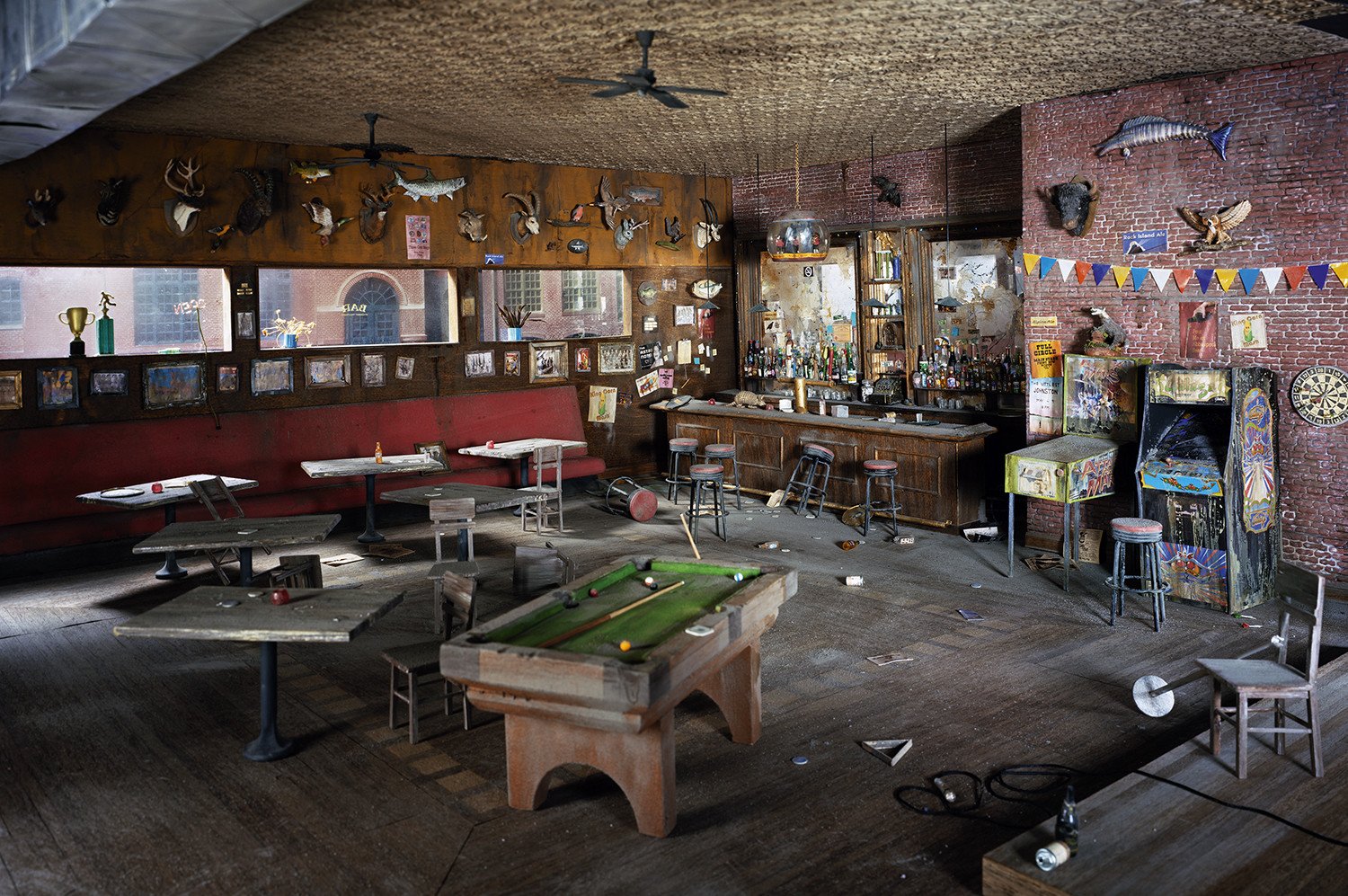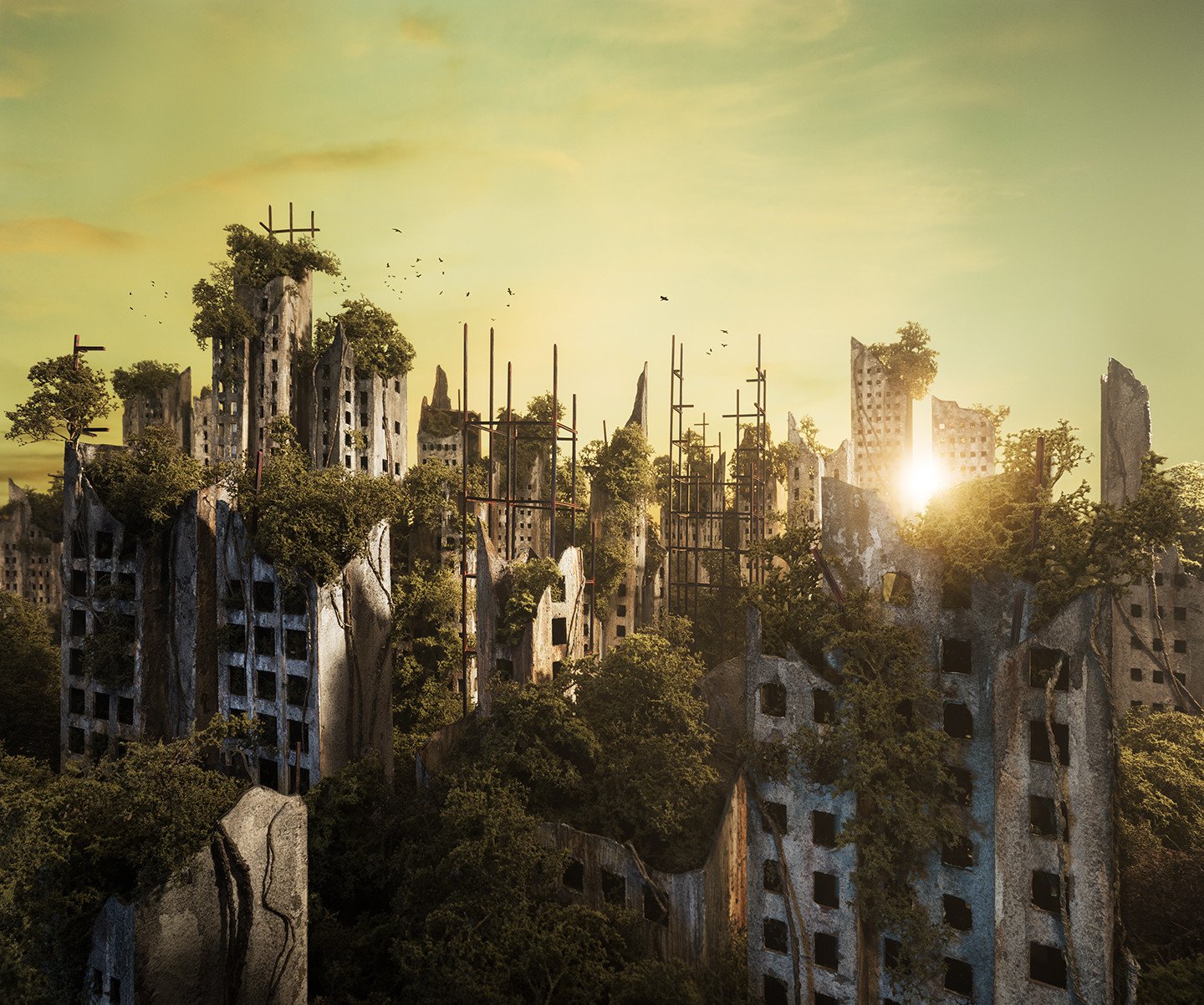 But well, living in the 70's, the times of Planet of Apes, Earthquake and Inferno premieres, must have had a huge influence on what inspired Lori in the future: 
My small Kansas town of Norton, population 3500, had a single movie house that ran Disney features on Saturday afternoon, and in the evenings it showed the genre that was popular at the time, dystopian cinema. It was in this small movie house reeking of popcorn and sticky floors that I was mesmerized by movies such as Planet of the Apes, Towering Inferno, Earthquake, and Airport'76. As a six year old viewing these kinds of movies, I believe it had a profound effect on the art I create today. My work to date can be described as disaster mixed with subtle humor.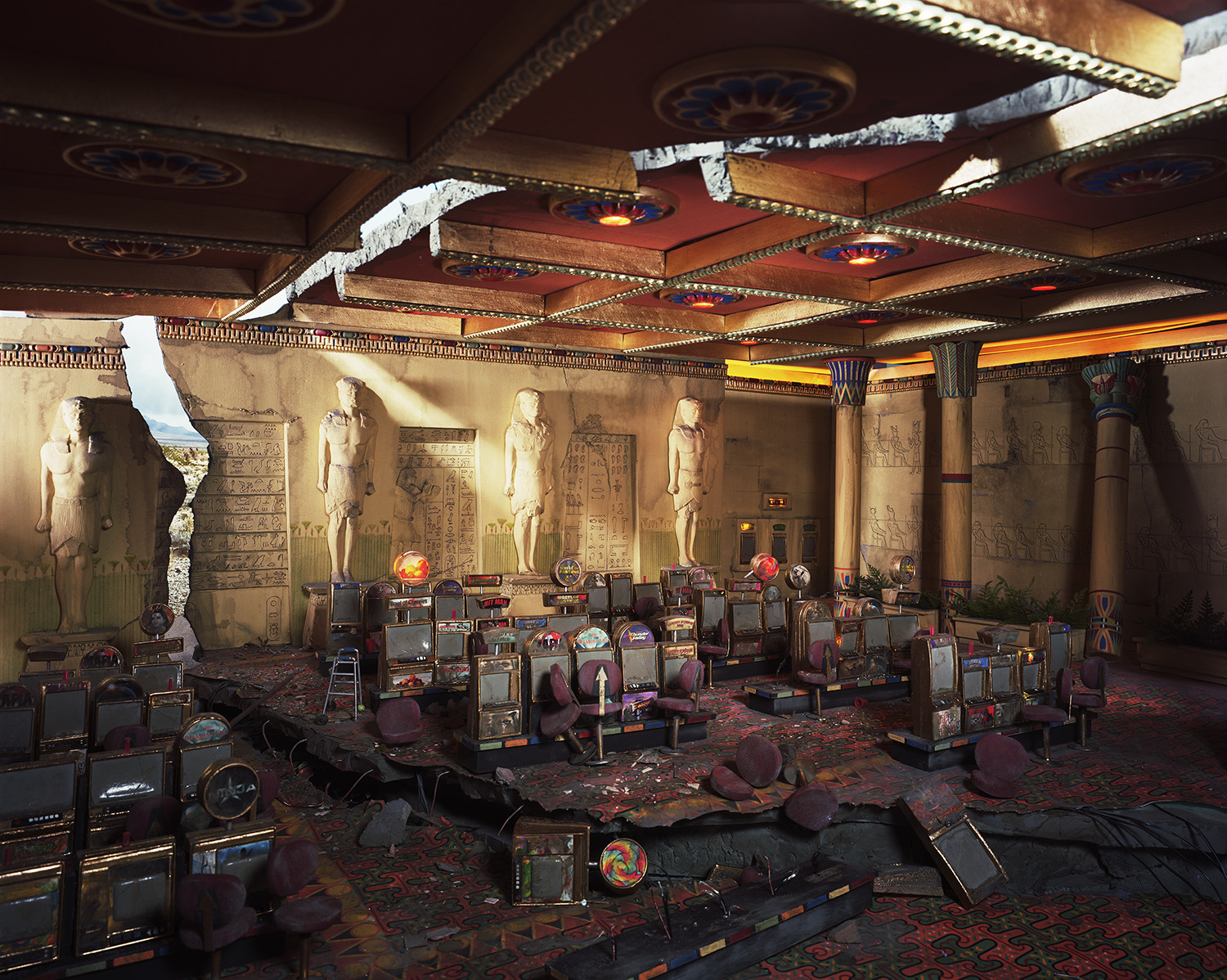 What makes their work most fascinating is that they leave us a free space to wonder. They never directly explain what happened in those abandoned places. They basically tell us nothing about the previous events. In that way, we're able to create our own stories, even those most unlikely and tragic. 
Because my work features a model and not a real place, it creates a safe space to think about these larger ideas of disaster. Devoid of people, these spaces become meditative and full of possibilities. The details in the buildings seem more pronounced and it is these details that point back to the humans who created them.
And you, what do you think – what happened in those spots?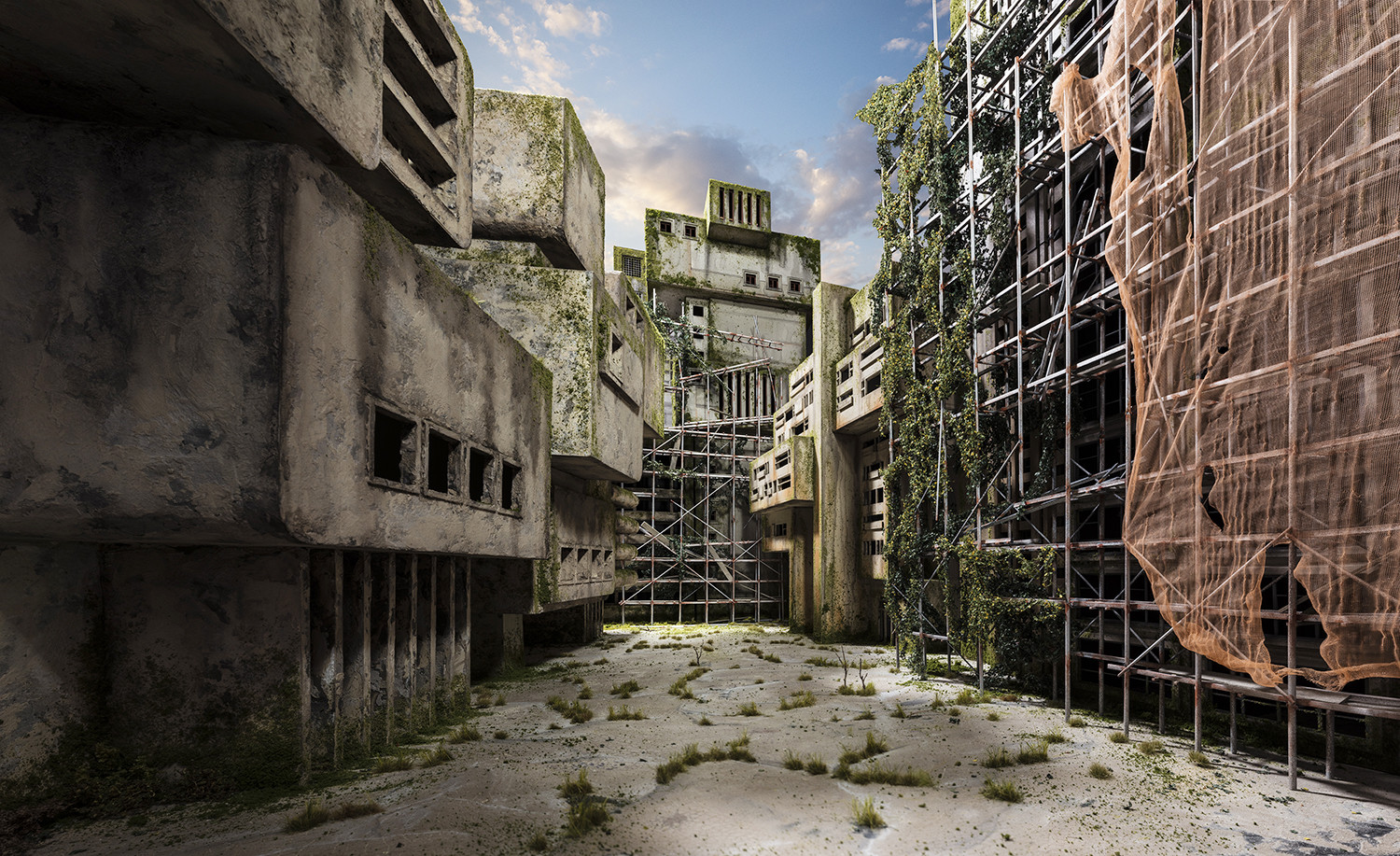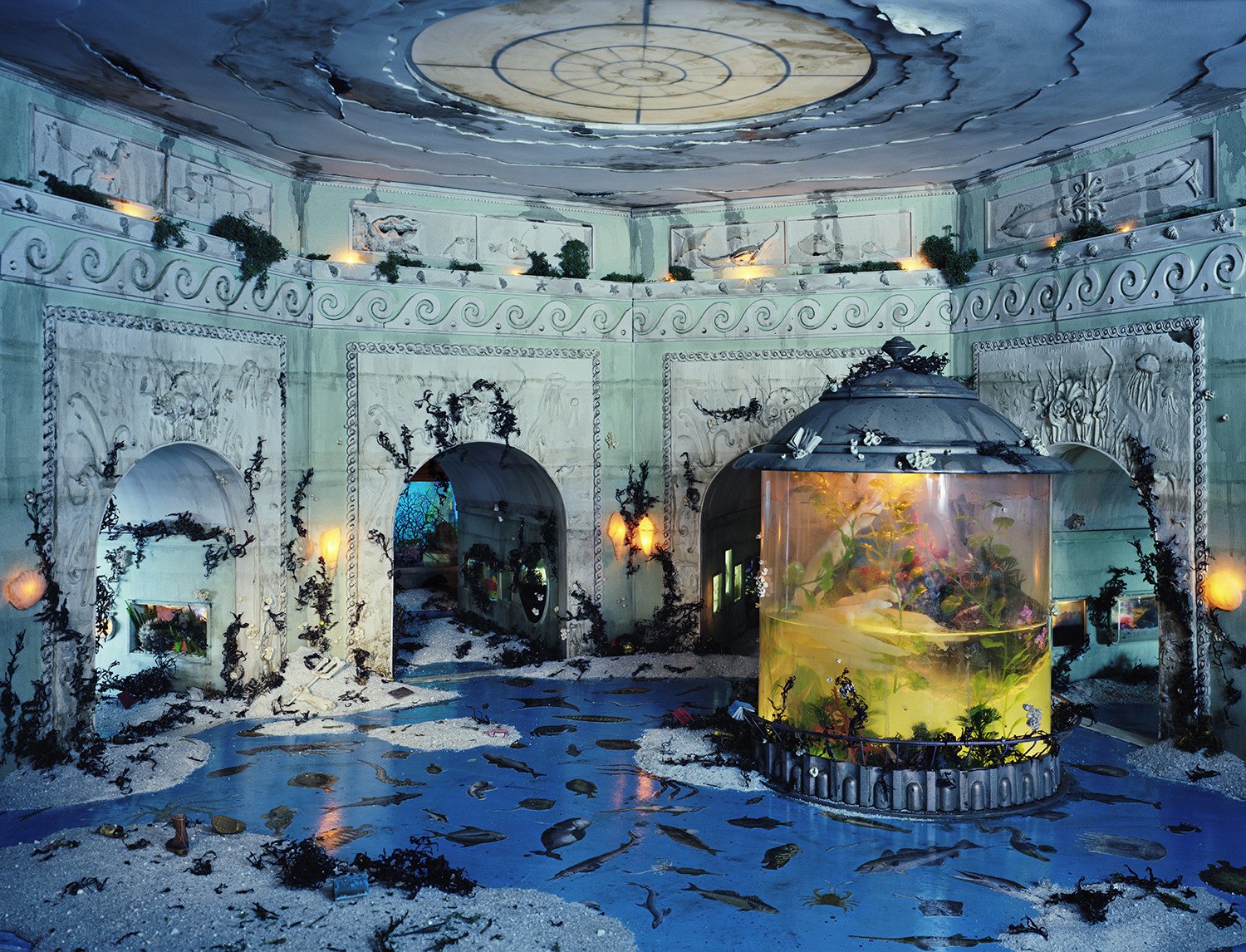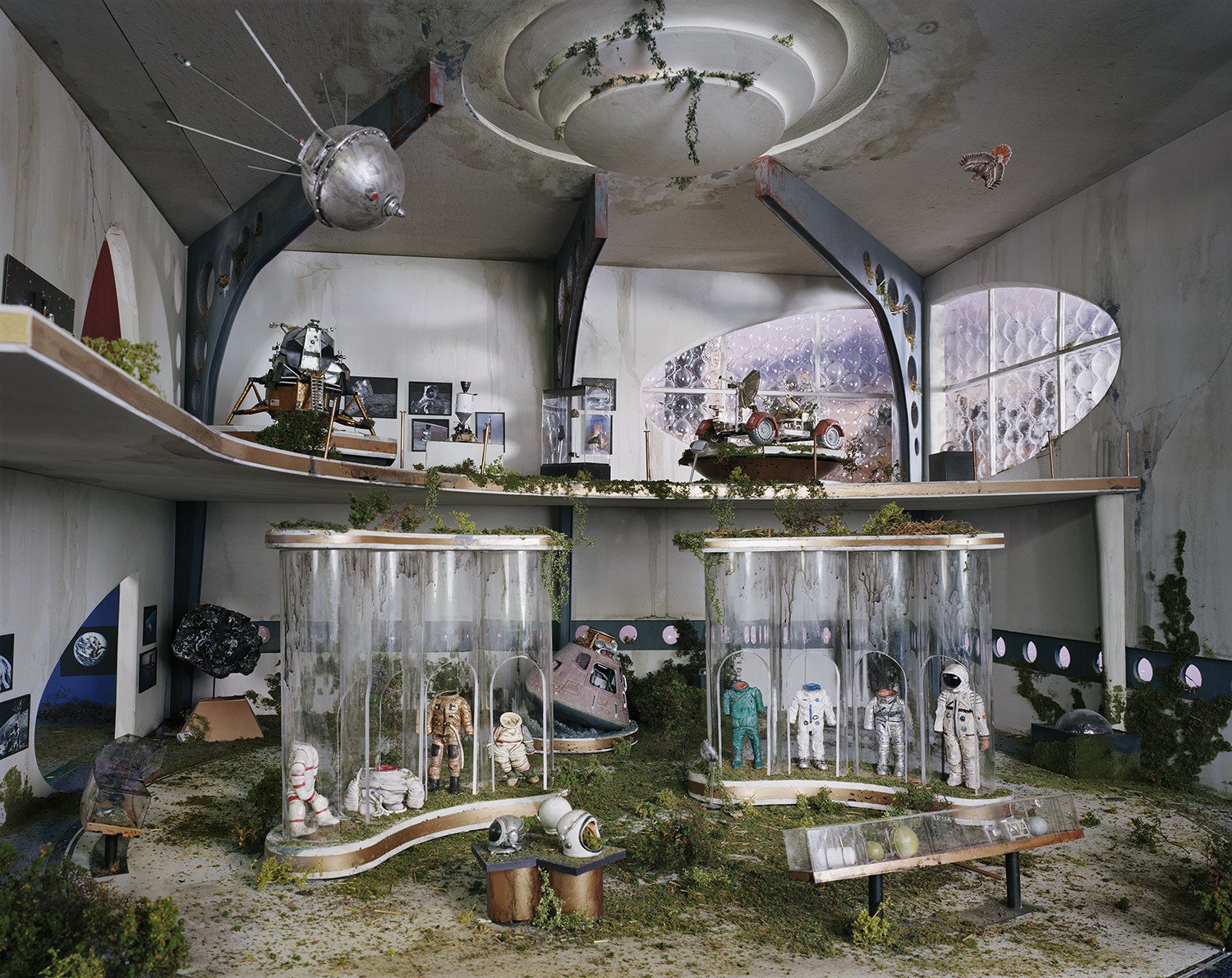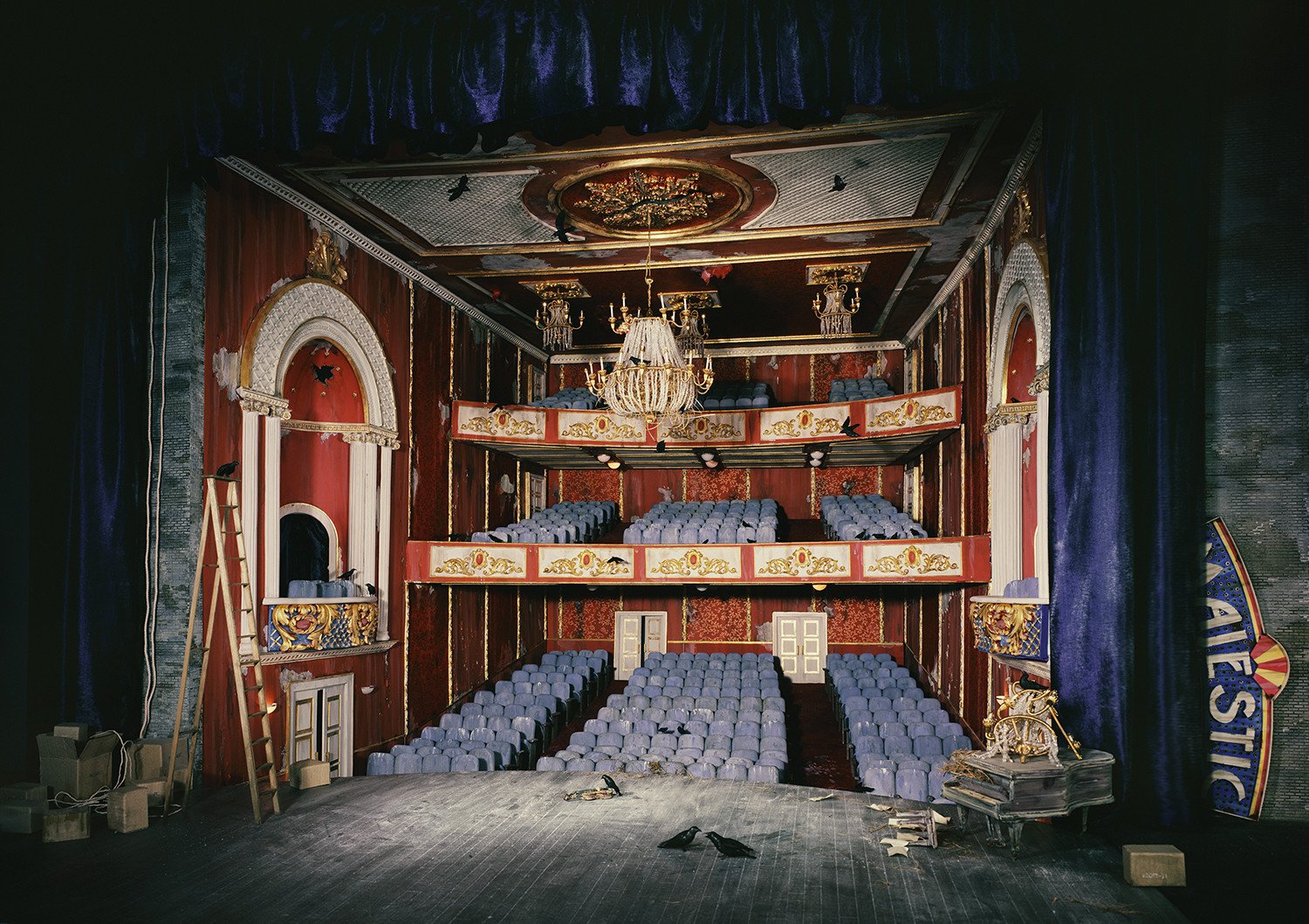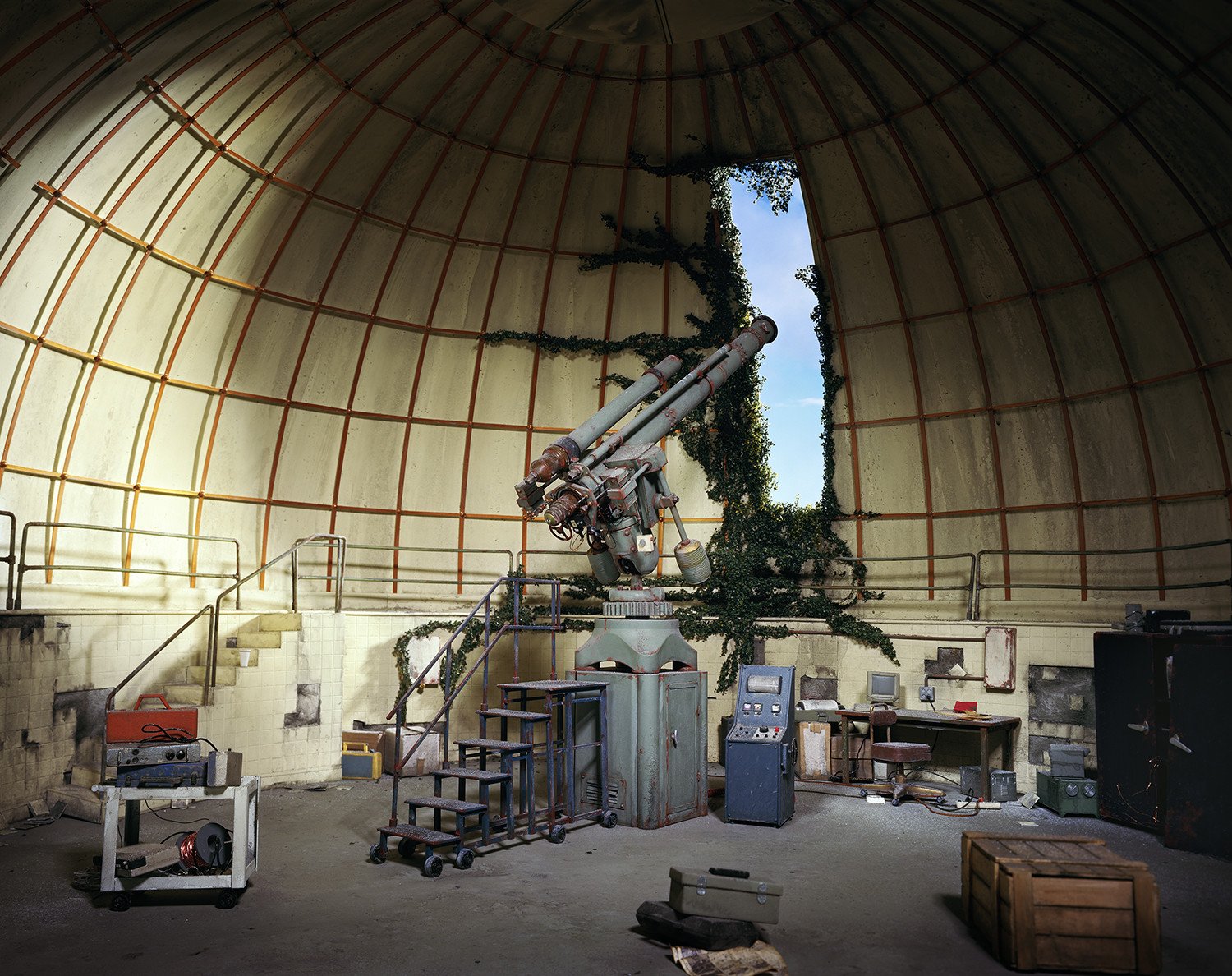 If you're hungry for more from Lori and Kathleen, check out their website and social media channels: Facebook and Instagram.