Knowing secrets of the art is always very tempting. Photo manipulations, with their surreal and dreamy character, give us a chance to think of our own explanations and to imagine many, even most impossible, stories. The process of doing the puzzles is usually highly absorbing, but it is always nice to shed some light on the things that stay unsaid. That's why we decided to regularly reveal to you some facts about our best artists, their inspirations and purposes to create.  There are many questions to be answered about today's artist's work, so get ready for the mystery behind Albulena Panduri's photo manipulations. 
Who are you, Albulena?
Very tricky and at the same time – quite general question, right? We managed to find out that Albulena Panduri is a graphic designer and an illustrator, but also – a lover of New York, her home, and cooking. She left Kosovo after working in advertising and now lives her dream in the Big Apple. Her huge love for Salvador Dali's surrealism brought her to develop her skills in manipulated photography. She fell for Photoshop's limitless opportunities and functions, which led her to experiment with her boundless imagination: 
I liked the idea of creating my own imaginary sceneries and surreal concepts, and make them look realistic, from using different parts of images. I've never been much of a talker, always more of a the quiet type. So through photomanipulation I kindda found my voice which helped me express my thoughts and feelings in the form of art.
The mystery behind Albulena Panduri's photo manipulations

It is easy to daydream while looking at Albulena's pieces. Her art opens a magical portal to a space, where everything is warm, nice and safe. Her world is this kind of a place, which makes us feel that everything we dream of is possible. It moves us back to careless days of our childhood and brings back to our memory the best moments from the past. Let's see if we are close enough to understand the mystery behind Albulena Panduri's photo manipulations.
1. Dream sequence
Children's mind is so pure and limitless. Every strange thing they imagine, somehow makes sense in their world. They ask difficult questions, which we can't always find the right answer for. If they don't get what they want, they dream about it, and their dreams are big.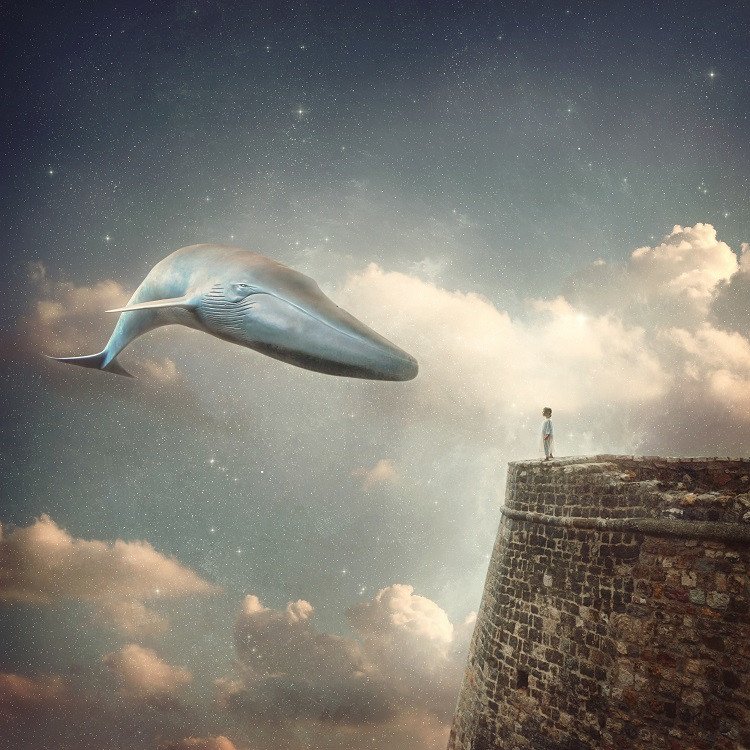 2. I wish…
The message in this work is about turning the impossible into something that is reachable and possible. Making our wishes come true, if not in reality than at least in our imagination. Our imagination has no boundaries, and that's something we own.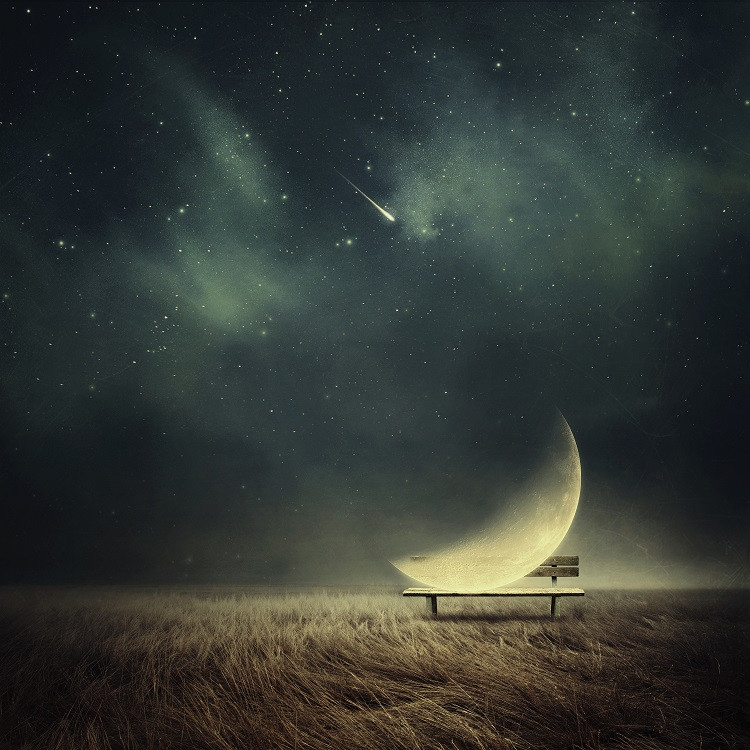 3. Under the colorful moonlight
I often think about old people and wonder what they feel and think about the lifethey had. I feel it's mostly nostalgia in their eyes. In this piece I wanted to show that no matter what life you had, you should still be able to look at the world as something beautiful, colorful and full of possibilities.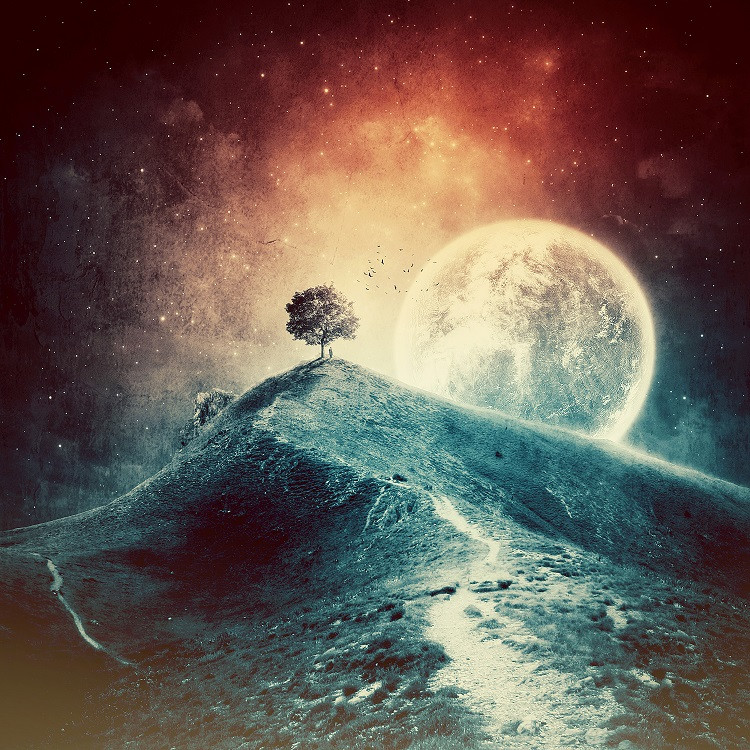 4. Childhood Friends
This is about childhood friends, about dreams and sharing. Whatever happens in your life, when you grow up and life becomes difficult, you have this place when the moon is always big and the sky is full of stars, and you can feel as kids again, without worries, but full of dreams and high hopes.

5. Going home
Home is not an object but a feeling, a comfort, an emotion. Wherever we go, we want to feel like home. Finding another place, that we can call home, is not that hard like one might think. In this          I wanted to portray that journey, when we move to a different place in a metaphorical way.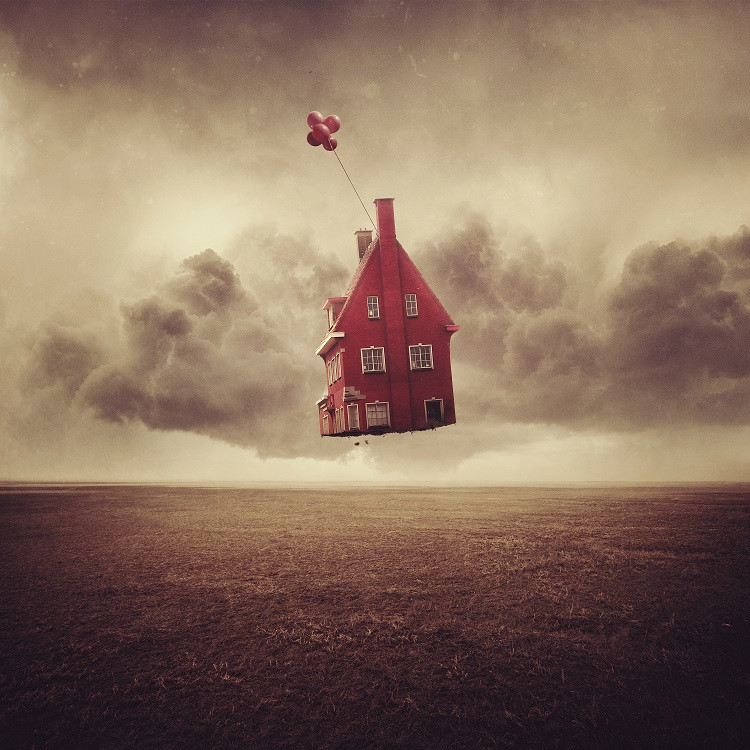 6. Seeking fulfillment
As the wolf waits for the moon to get fuller, we humans also are seeking fulfillment within ourselves and our lives. It's about wanting more and feeling complete.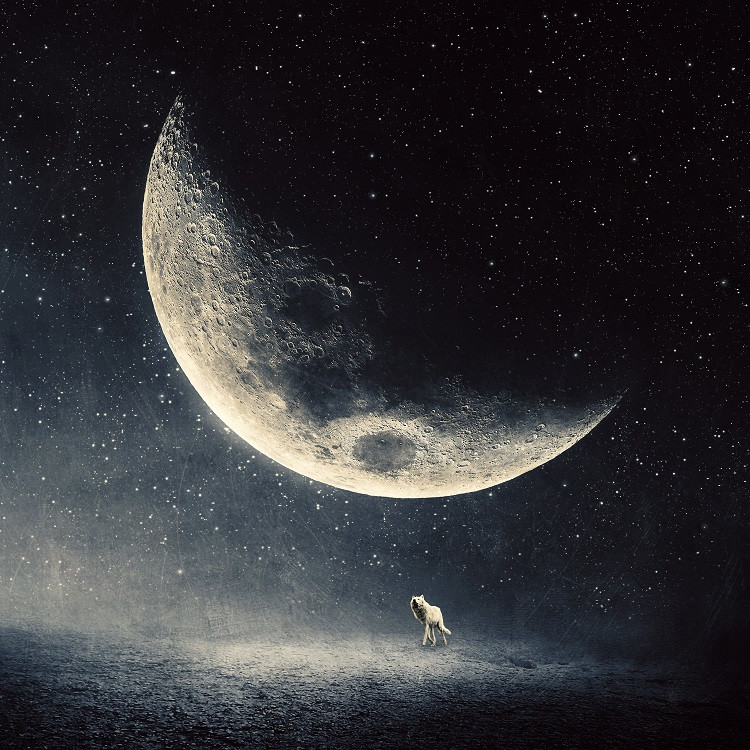 7. Secret Place
As a kid I dreamed about this place, that is hidden from everyone's eyes. A place I'd go whenever I feel unhappy or upset, that had this magical effect, which would turn every negative feeling into a positive one.
And what about you? What is your interpretation of Albulena's artworks? Visit her gallery on Displate and share with us in a comment your very first thought about the piece you like best!
And if you're as talented as Albulena is and would like to share your art with the whole world, just SIGN UP and join us!