Step aside Canvas & Acrylic, There's a new sheriff in town. Metal prints are rising in popularity because of their durable form and tactile texture. We've prepared this crash course on all things metal prints and why they could be the best option to consider when selling, designing and purchasing wall art. Perhaps after this guide, you'll take the next step and purchase your own print on metal.
If you're looking to buy prints of your own artwork, be sure to also check out our blog post on 10 Reasons To Buy Metal Prints Of Your Own Artworks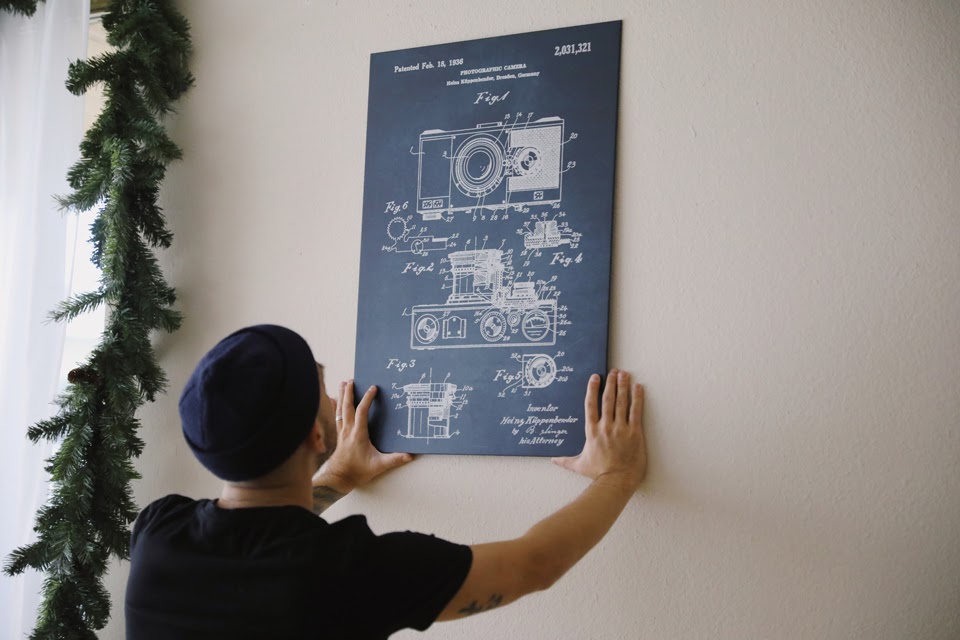 Image via. joesdaily
What are Metal Prints?
Metal prints or Metal artwork is a type of decorative art, usually printed on aluminium or steel sheets that contain design expressions created by artists. They are one of the many mediums chosen for decorative photo printing.
For the most part, metal prints are high definition photos layered onto a sleek panel. Due to their manufacturing nature, any image with your most cherished photographs or graphics can be printed on metal. The design possibilities are endless. From black and white to the most abstract Jackson Pollock style photos, printing on metal is just as versatile as any other medium.
Metal prints can be created for a wide variety of room designs. From home offices, living rooms, bedrooms, to office spaces. You can acquire your own collection to spruce up any space with your cherished memories.
Are Metal Prints Worth It?
Metal prints contain a sharp and sophisticated image quality that preserves distinct details and vibrant colors in art. It's like having museum quality prints in your desired space. They are also long lasting, scratch resistant, and can weather any harsh climatic conditions. Due to their durable nature, you can rest assured that your artworks will retain their excellent quality for years to come.
Metal prints also have a modern look that can blend seamlessly into interior decors. In most cases they are easy to clean, you simply brush off any dust with a microfiber towel or soft wipe and it's as good as new. Metal poster marketplaces like Displate also make the mounting process simple. You can have your Displates up on the wall in 20 seconds with no power tools, no damages, no frustrations. One of the only drawbacks with Metal plates like all art is the importance of taking reflection and room lighting into consideration when choosing a mounting spot.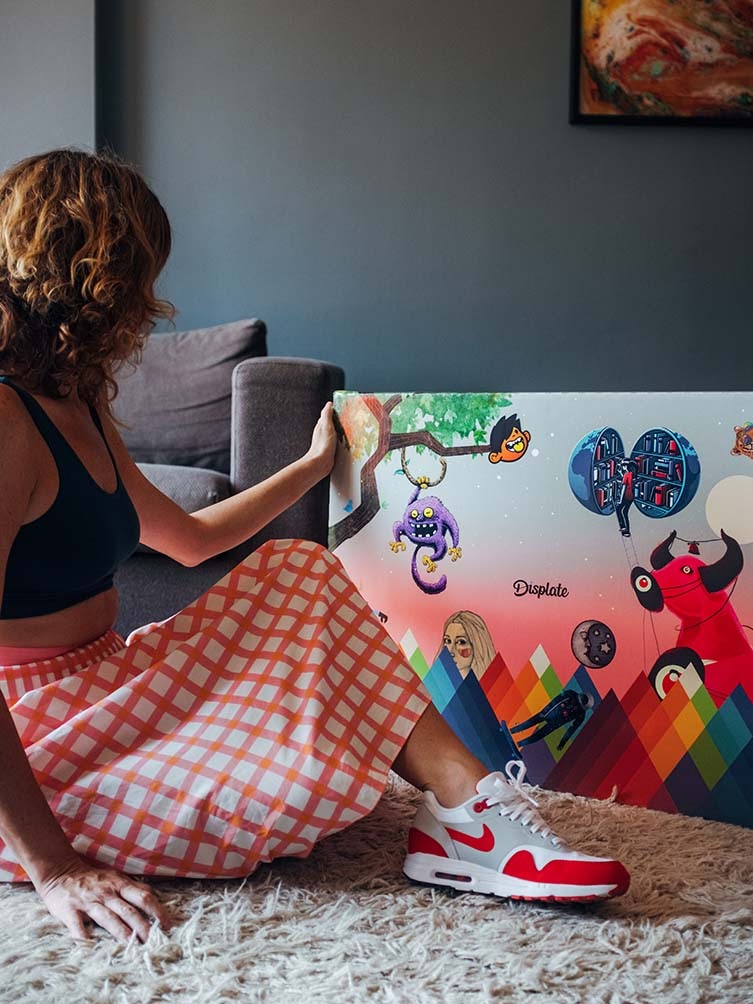 Image via. weheart
Metal prints vs. Canvas Prints vs. Acrylic Prints
Canvas Prints
Canvas is a strong cloth made from hemp, flax, or yarn. While it has many uses, one of the most popular is to paint or print art on canvas. There's no doubt that Canvas is cool, but it attracts dust over time which can ruin the artwork's paint or ink. Another drawback of canvas is, the artwork loses vibrancy in low light rooms. Making lighting glare considerations mandatory when selecting a place to hang a canvas print in a room. Metal prints have the added luxury of achieving a glossy or matte finish for a more vibrant picture.
Acrylic Prints
Acrylic is a great choice too, and it's more durable than canvas, however when compared to metal , it falls short in the durability department. Metal can withstand rain, direct sunlight, wind, steam and is more scratch resistant than Acrylic.
Things to Consider
Metal prints are growing in popularity as a choice for home decor. When deciding to create a metal print, It's important to consider the quality of the image selected to print. Metal posters require high resolution images. Using a quality photo will ensure that you can create a clear, crisp and professional print. Unlike art placed in glass frames, metal prints are permanent. Therefore it's important to get the best quality on a first print to avoid wasting materials on different iterations.
Some metal prints can be heavier than traditional artworks because of the durable materials used in production. Be sure to purchase prints with effective installation methods, such as magnet mounted prints. This can make moving the prints easier and preserve the quality of walls by avoiding the unnecessary drilling used by traditional pin up wall art.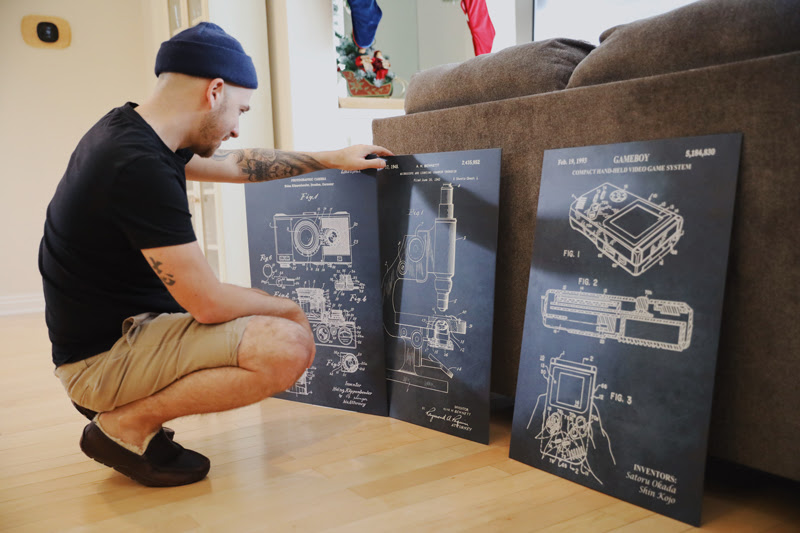 Image via. joesdaily
How Long do Metal Prints Last?
Metal prints are more durable than canvas and other print mediums. Under normal conditions they can be expected to last for decades. For prints with a Matte and Glossy finish, this might vary.
How To Mount Metal Prints
There are different types of prints on the market. And their mounting instructions differ based on print size and other factors like weight etc. For additional tips on how to hang posters without nails check out this blog post. Prints by Innovative startups like Displate are designed to inflict little to no damage onto your walls. Medium sized magnet mounted Metal plates by Displate are mounted in 5 easy steps.
Medium sized Displate Mounting tips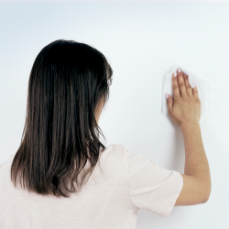 01. Clean the wall with a cleaning wipe and let it dry out completely.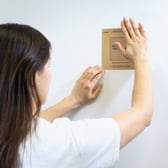 02. Peel the back paper off and stick the leaf on the wall. Press around to remove air bubbles.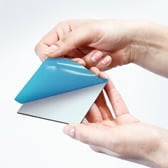 03. Peel the foil off the back of the magnet.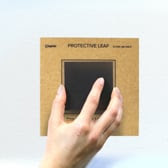 04. Stick the magnet in the middle of the protective leaf and press hard.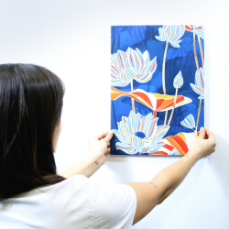 05. Hang your metal Displate and Display Yourself!
Not all metal print manufacturers like Displate will come up with a unique magnet mounting strategy. Traditional prints will require simply hanging them on a wall. When hung, some prints can be heavier than others. It's important to consider the strength of your chosen wall and be aware of possible damage to wall surfaces. However, for more lightweight metal sheet designs, this would not be a major concern. The devil is in the details. Be sure to receive clear cut mounting instructions from sellers. Extra Large magnet mounted Metal plates by Displate are mounted in 6 easy steps.
XL Displate Mounting Steps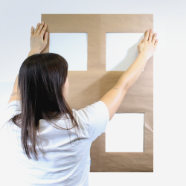 01. Use the template – attach it to the wall using the scotchtape that we provide.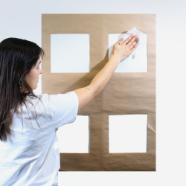 02. Clean the wall with cleaning wipe and let it dry out completely.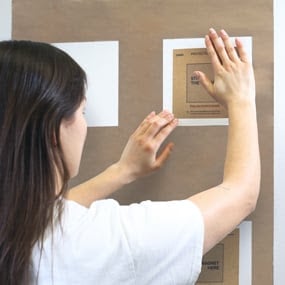 03. Peel the back paper off all the leaves, stick them onto the wall and press around to remove air bubbles.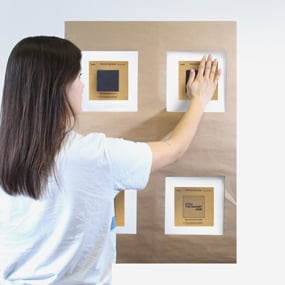 04. Peel the foil off each magnet and stick it in the middle of its protective leaf. Press hard.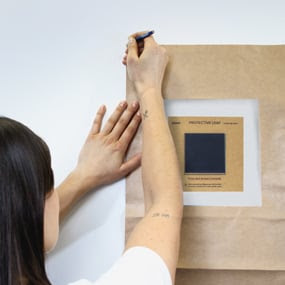 05. Mark the upper left corner, to know where the edge of the first Displate should go. Then remove the template from the wall.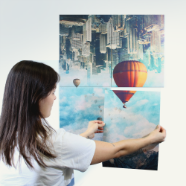 06. Hang your Displate and Display Yourself!
Conclusion
Collectors consider art to be an investment, while others simply purchase it for decor. In any case, it's perfect to have art printed on Metal. The added durability and vibrancy makes it artwork that can last for generations. If you're considering purchasing a piece of art. Be sure to consider Metal Prints.