We are obsessed with the quality of the metal prints, hence Displate's verification system accepts only images that meet our strict print requirements. Our product is of the highest quality, and so has to be your design.
Not following our rules may result in your work not being approved in verification or returned by a customer. You have to respect the client, our work, and your own time
So, let's see what you need to do to prevent your uploads from getting rejected.
File Preparation Checklist
To be sure of the good quality of the final print, your files must comply with our guidlines. That is: appropriate resolution, specific ratio, and color profile.
The best pixel dimensions are 4000×5600
The shortest side of the image should be at least 2900 px
Ratio 1.4:1 for the best product fit (ex. 4060px x 2900px)
Go for a minimum of 300 dpi
The maximum size of the file is 30MB
Go for the sRGB color profile
Pro tip! ⭐ In Photoshop, you can embed a color profile from the "Image" tab, and then "Convert To Profile." You will need to make the decision on which color profile is appropriate for your images, but the most popular profiles are sRGB and AdobeRGB (1998). To keep the colors the same, be sure to convert to a profile that is the same as your working space – have the "Source Space" and "Destination Space" be the same.
Save your image in the JPG file only
Generate it from a PSD or TIFF file and then save it as the highest quality image with an embedded color profile
If your artworks are traditional – scan your originals in professional companies so that you don't lose any of its quality
The Most Common Reasons for Rejecting Designs
We are very strict when it comes to approving designs since we wish to avoid any possible complaints from our customers. It happens, that even though one design meets our specifications, it can still be of low quality, especially on larger Displates.
To give you a bigger picture, check out the most common reasons why images get rejected in the verification:
Bad-quality images
Manually increased pixel dimensions
Filters to increase the quality
Text and important content too close to the edge
Frames
Multiple uploads of the same image with a changed color palette or tiny detail
Now, let's see what the whole fuss is about.
1. Bad-quality images
You have to be sure about the highest quality of your uploads. All grainy textures and blurred backgrounds will be detected as low-quality factors that don't meet our print requirements. Keep that in mind as we reject every image that might look bad after printing on metal.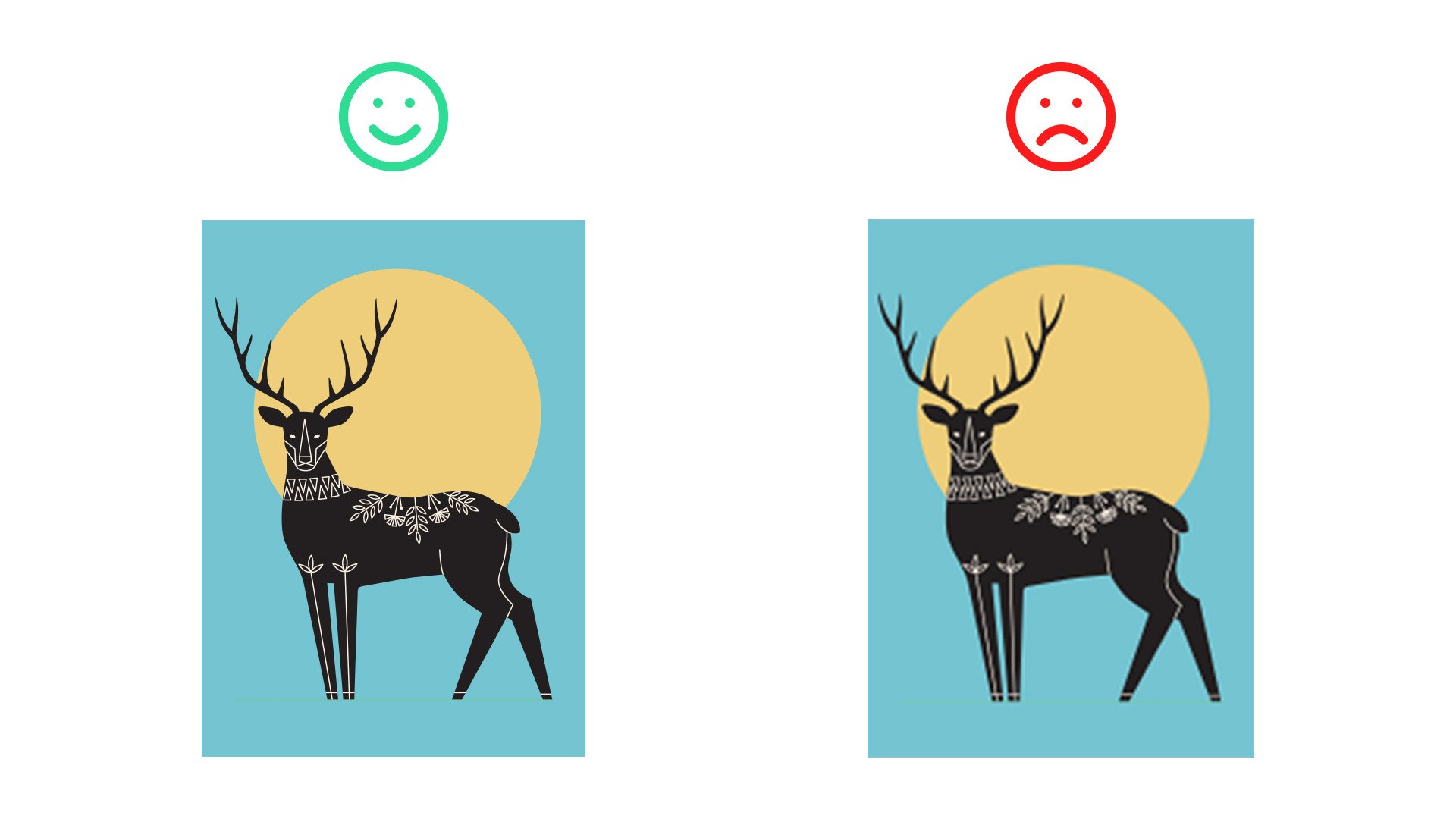 2. Manually increased pixel dimensions
Once created in one size, nothing should be manually stretched just to fit somewhere. Manually increased pictures are pretty easy both to make and detect, hence tons of them get rejected every day in Displate verification.
Enlarging low dimension images to the size allowed by our Multiuploader is a poor procedure with the hope that our system won't notice it. You have to remember that the original size of files accepted at Displate is at least 4060 x 2900px.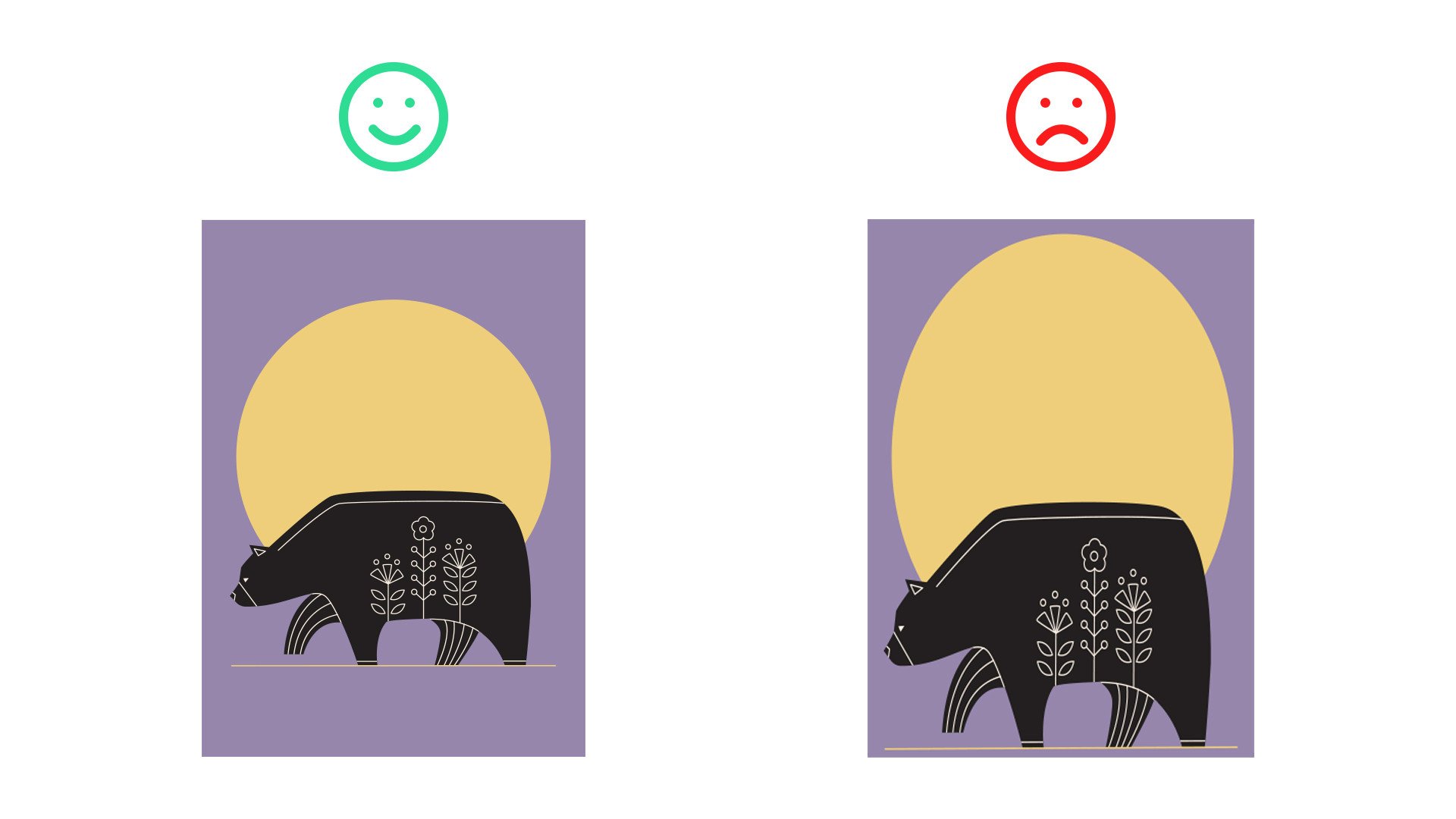 3. Filters to increase the quality
Filters are fine, as long as they're not used to make something bad look good.
Remember that printing intensifies the filter effect, so if you're not sure about the sharpness of your design, the last thing you should do is to put a filter on it just to cover its flaws. Filters should give your artwork a gentle twist – not turn it into something that it is not.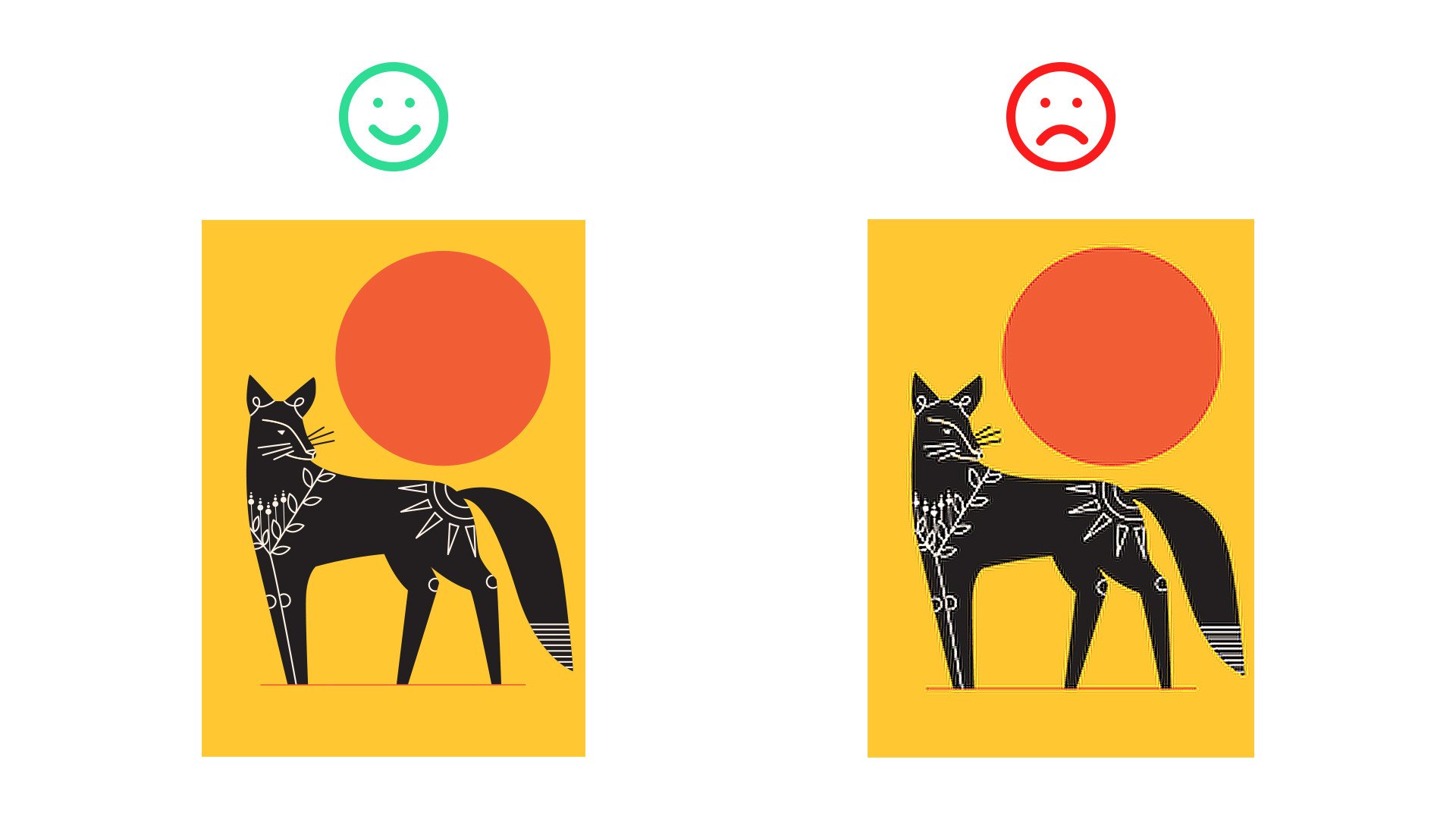 4. Text and important content too close to the edge
Don't put any texts or essential content too close to the edge. Leave at least 200px from the border of the design and always fit the whole composition within the Displate size. Also, prevent important image elements from being cut off by our Multiuploader.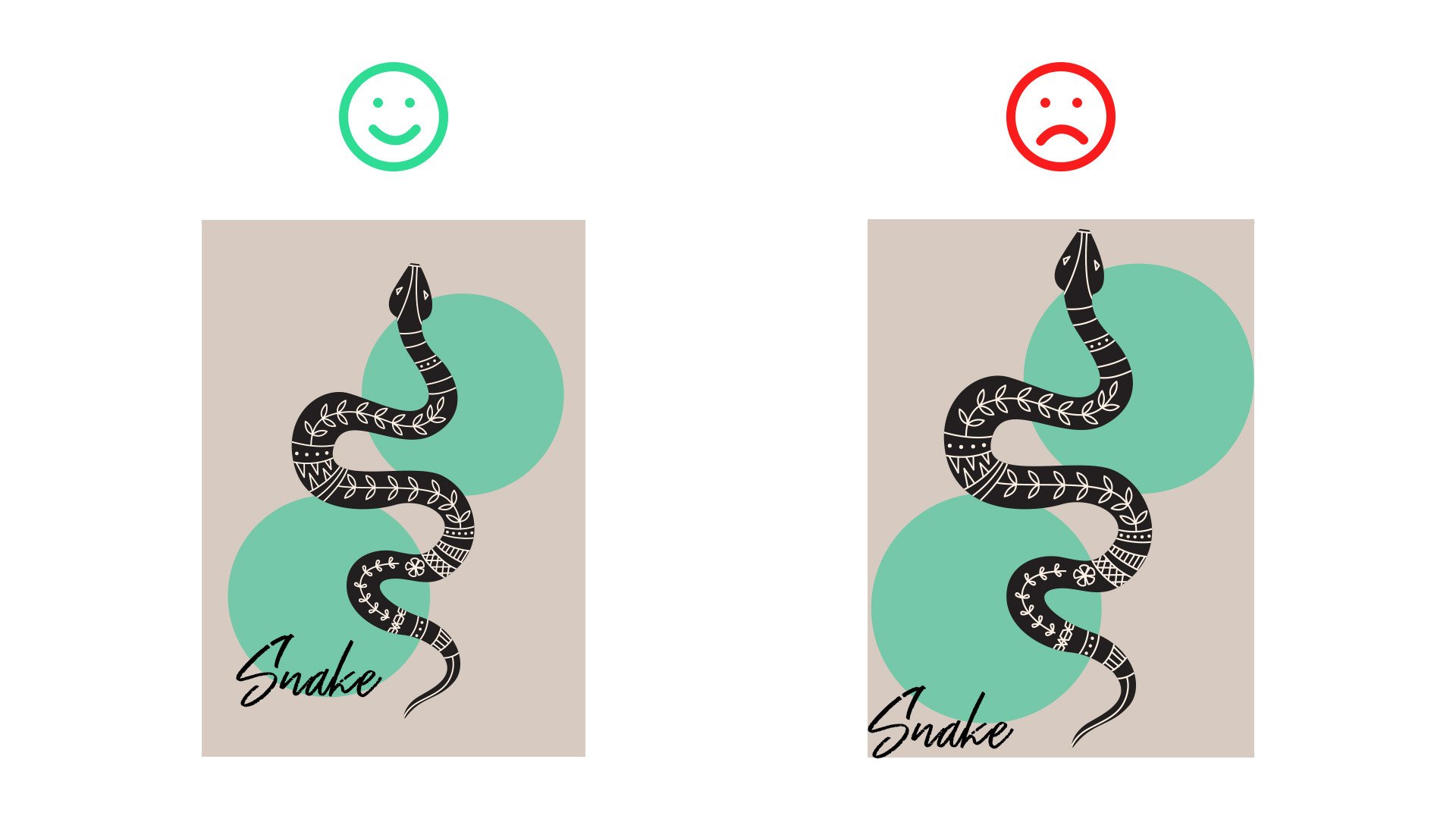 5. Frames
Adding your own frames to the composition doesn't meet our technical requirements, and it can be the reason for rejecting your design in verification.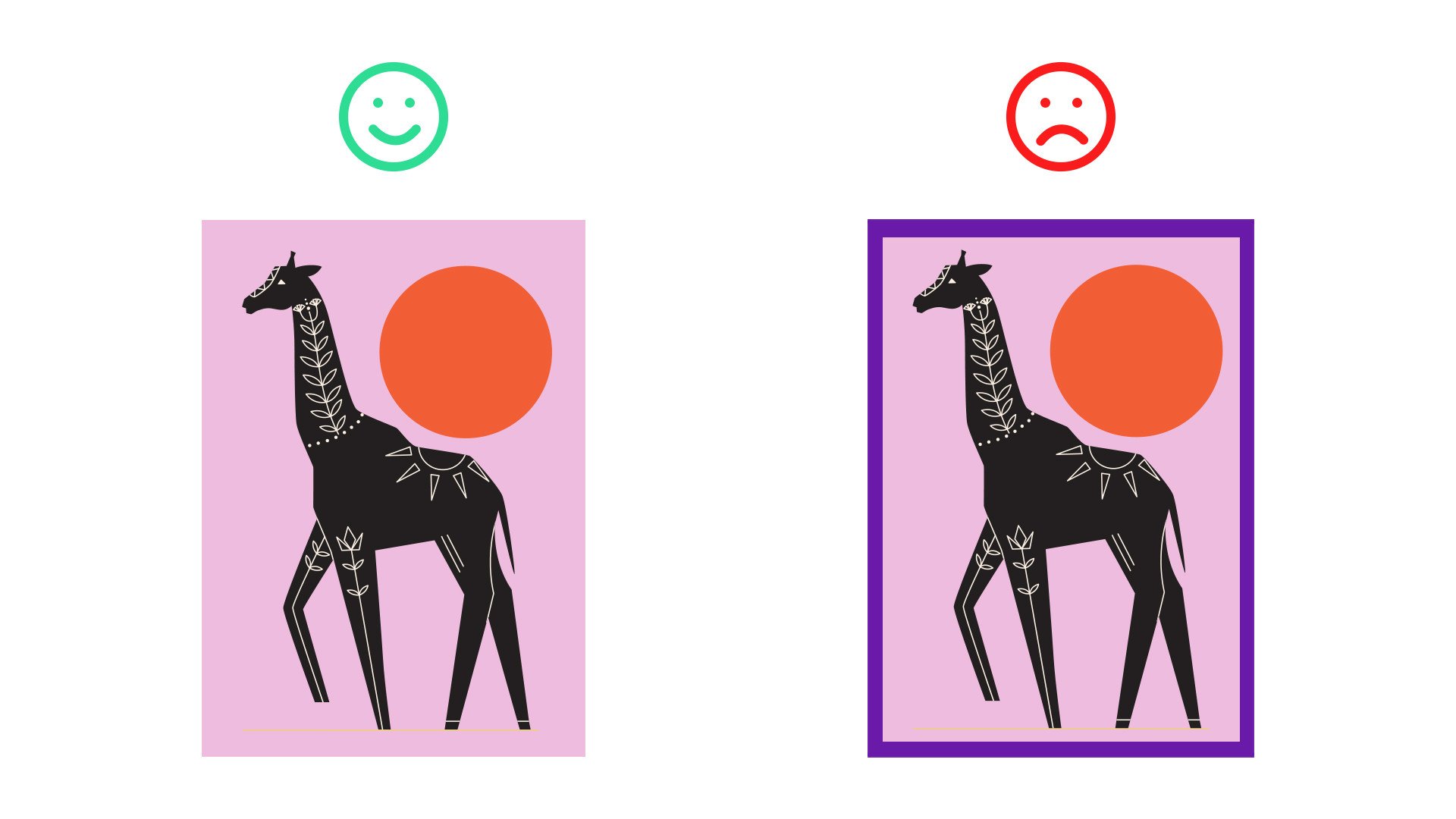 6. Multiple uploads of the same image with a changed color palette or tiny detail
There's a difference between expanding your collections with designs matching people's preferences, and adding the exact same image for the 100th time just to fill your shop. We don't want your customer to get bored, we want him to feel excited to express his passions, and the only way to do that is to give him diversified, original art.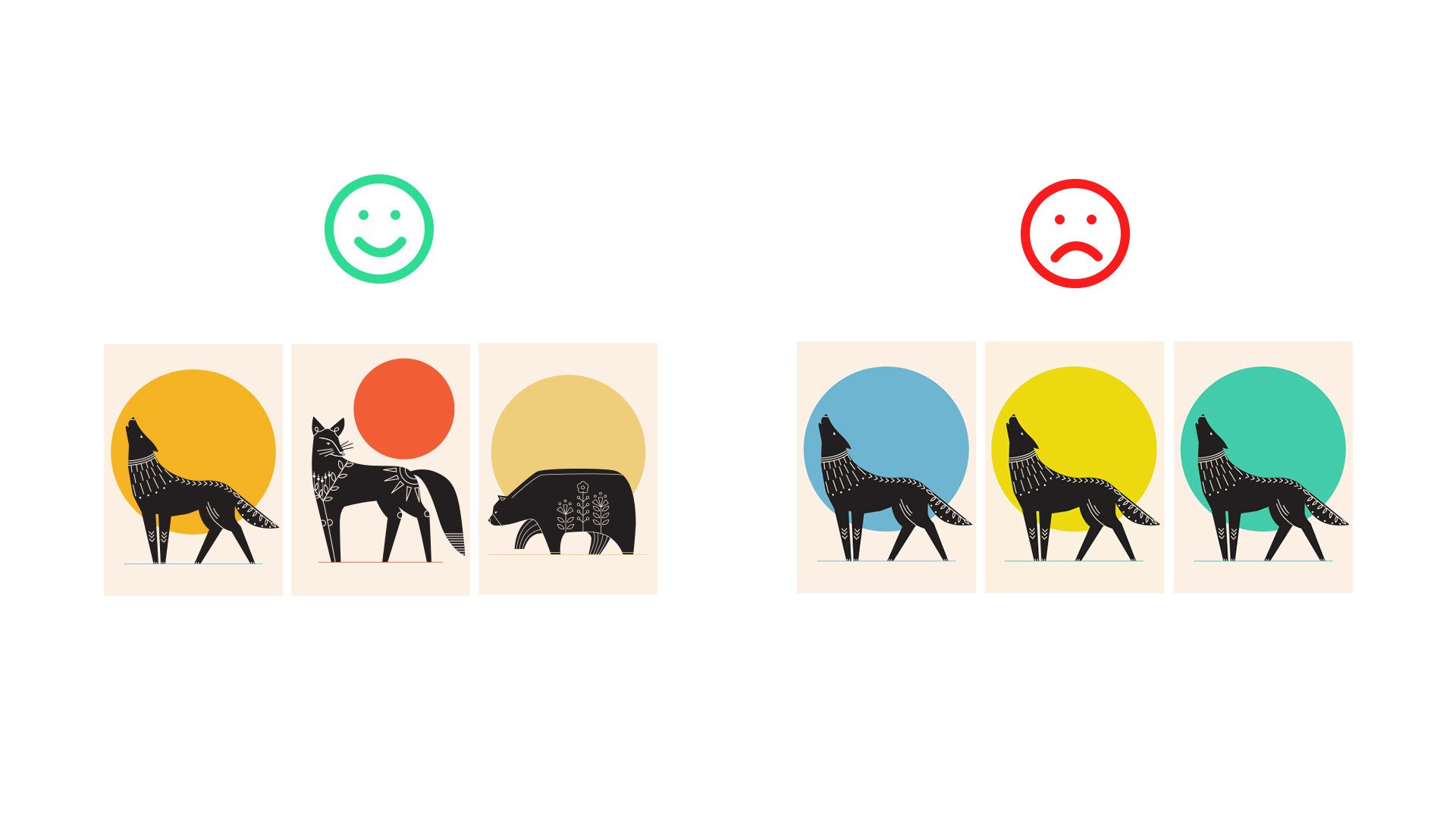 Other Reasons for Rejecting Artworks
Besides the main reasons, there are several other cases when our system may not approve your artwork, and the most common are:
A very dark composition
Blurred or low-quality backgrounds
Grainy texture
Wrong dimensions of uploaded images
Bad-quality scans of the original painting
To Sum Up
It's a good idea to always double-check if your file is ready before submitting it to Displate.
Check it for:
Proper size -–at least 4060x2900px
Good ratio – 1.4:1
The best quality of all details and backgrounds
No frames
Text and important content at the correct distance from the edge – at least 200px
No filters that increase the quality of your image
Once you're 100% sure and satisfied with your design, use our Multiuploader and upload your artworks in a few, simple steps!