Eric Randall Morris takes us for a long walk around dreamy San Francisco. Being a trained architect helped him build a pure, minimalistic world of simplicity, calmness and perfect geometry. His photographs contain a highly imaginary factor, but still, they give us a feeling of looking at something totally hyperrealistic. When we saw these painting-like photographs we knew it was love at first sight. 
Tell us some basic, but still – very important stuff about you – where are you from, where do you live, which creative area is your thing?
Hey there! My name is Eric Randall Morris (Ello / Instagram @ericrandall); I'm from Kent Island, Maryland, but grew up in Atlanta, Georgia. I dig architecture, photography, digital media, and drawing. 
Have you ever studied art or maybe you're a self-taught artist?
I have two degrees in architecture, a B.S. Arch from Georgia Tech ('11) and an M. Arch from MIT ('14), so that's where I get my creative background. I guess it's a bit of both! In architecture school you're asked to deliver beautiful, thoughtful work, but are thrown to the wolves in terms of exposure to different media or programs.
What is your creative driver? Where do you find ideas for your work?
I have a very active imagination and I dream all of the time. I also look at art as a pursuit or investigation, so it's really easy to motivate yourself if you're curious about what you're doing – even better if you enjoy it! The everyday – the normal – is so fascinating to me, I've got an impulse to analyze and reprocess what I see, and that drives a lot of my artistic intuition.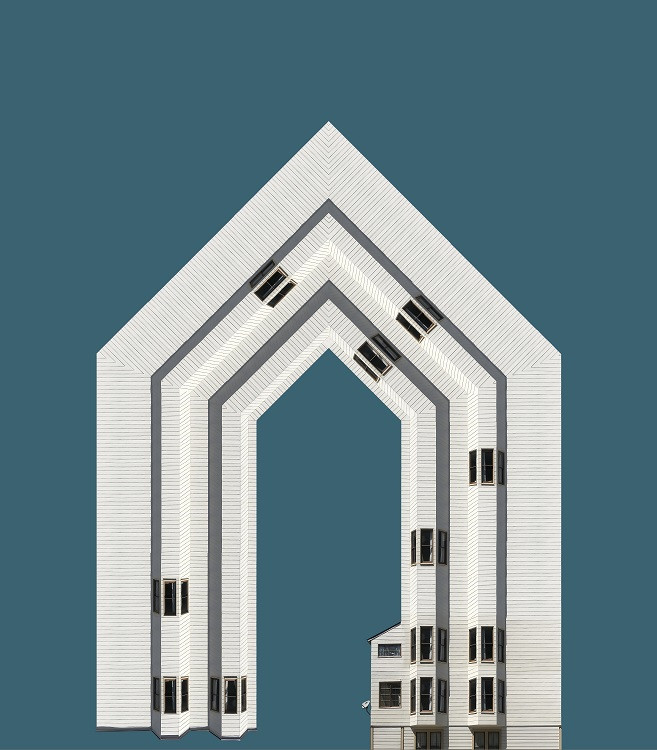 Which technique do you usually use? Are your pieces paintings, digital paintings or something totally different? 
These pieces all start out as an iPhone photo believe it or not. I'll take photos whenever I walk around the city, and transfer my favorite pictures into Photoshop where I work some magic. 
What are these buildings? Are they in San Francisco?
I mainly focus on the architecture of the surroundings I find myself in – I currently live / work in San Francisco, but my past works include New York, Boston, Chicago, and Atlanta. Going from digital to physical I like to use a inkjet printing process – the way the ink is deposited on the page makes it have a beautiful matte, material finish, and the colors and contrast are out of this world. 
Is white-blue a choice coming from somewhere? 
The colors have developed over time, but began as a means to unify the collection under a a more thoughtful palette. The sun bleaches out the color of the buildings, and produces the shadows I'm always searching for, so these images exaggerate the contrast once surrounded by these deep color fields.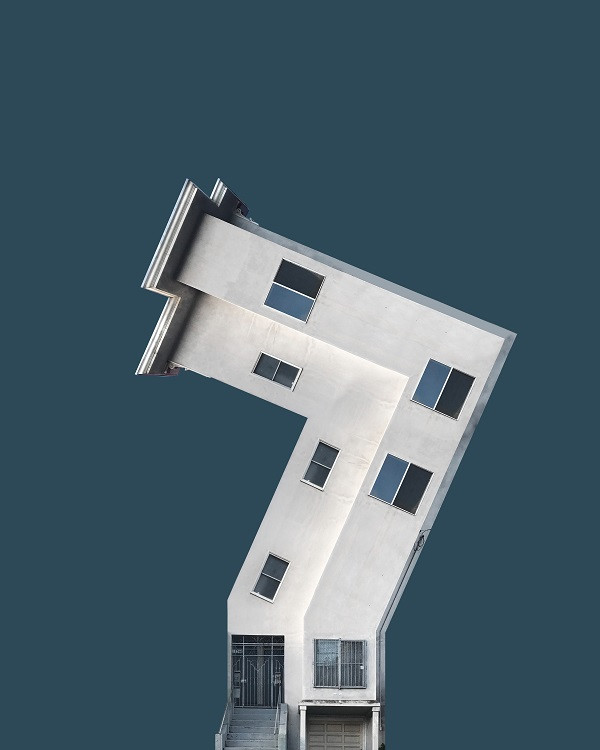 Is there any artwork you are most proud of? 
There is a piece I did last year that's one of my favorites – named "680 • Up, Up and Away". This was a piece where things made sense to me. I had been doing these edits every day without a complete understanding of where these were going; which was satisfying for a time, but it ended up not being enough for me. As I was working on this particular piece I had an 'Ah-Ha!' moment, and it was like all of this work now had a voice. All of my pieces are numbered chronologically so it took me 680 tries before I was able to unpack and mobilize the work I had been doing. All of my work changed after that day, and it's a great feeling to reflect on that image.
Which creative process excites you the most?
Any process that is iterative or experimental or investigatory. It's like this personal, intensive research to me. Every time I start make something I'm looking for new questions, or answers to old ones. It's the pursuit that is the most intriguing for me – at the end of the day you've learned something and have made something in an effort to understand it.
Can you think of anyone from the art/design/photography world you'd love to collaborate with? Why?
Heather Day is a fantastic artist in the Bay Area that I would be thrilled to work with. Her paintings deal with composition, color, technique, emotion in the most amazing ways. I think a collaboration would produce some unexpected + fantastic results. We're also both from Maryland!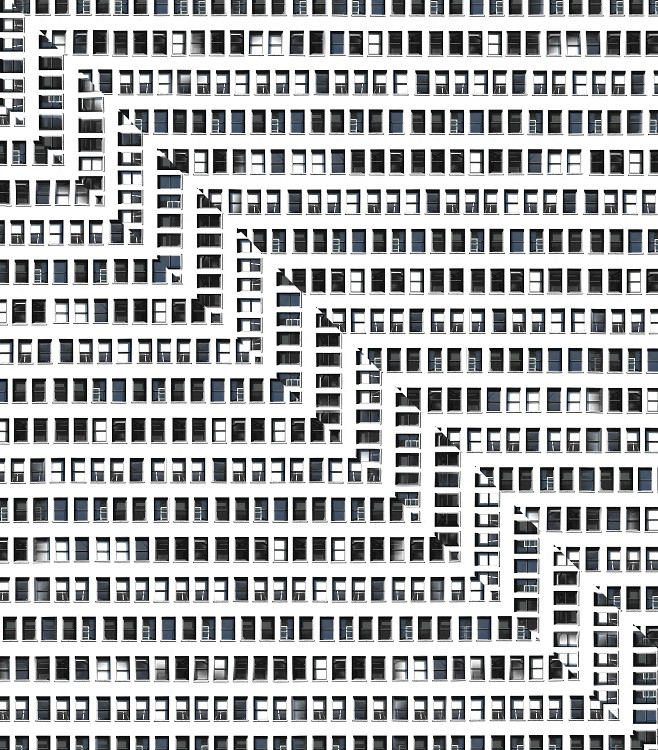 What difficulties are waiting for a freelance artist these days?
As a freelance artist, realize first that you're going to have to do everything yourself, and realize second that you have to be your biggest fan. Making art takes time and resources, and managing both can be frustrating. Plan, schedule, organize, create. All of these are critical to freelancing. The second point speaks more to breathing life into freelancing. You have to get people to know you, to know your designs and skills, to know you can deliver. So tell them! You know your art better than anyone, so make sure to represent yourself with clarity. I can be difficult to break through, but if you're passionate, then it'll just be a matter of timing.
And if you weren't an artist – who would you be?
Whatever I'd be doing would be research oriented – maybe in linguistics or as a theorist? I love to write / think / find things out, and I'd need a job where I could do those things with some independence. 
For more from Eric visit his Displate gallery and Instagram.