This installment of the Interview with an Artist features our very own Valeriia Tereshchenko aka @Shidzaku. A wonderful concept artist here at Displate, she pays homage to the neon-lit imagery of Japanese cyberpunk with her jaw-dropping limited drop series that hit our site earlier today. Come read about her creative process and how she stays inspired.
How did you become a concept artist?
I have been drawing and playing computer games since childhood, and at 16, I realized I wanted to draw for a living. I was passionate about artbooks and game concept art and wanted to create something similar.
What are your biggest artistic influences?
I've been drawing a lot of inspiration from Love Death & Robots and the artworks by Alberto Mielgo. I love how he combines single-line drawing with bright colors, comics/sketches, and different brush texture combinations. I've always tried to emulate his style.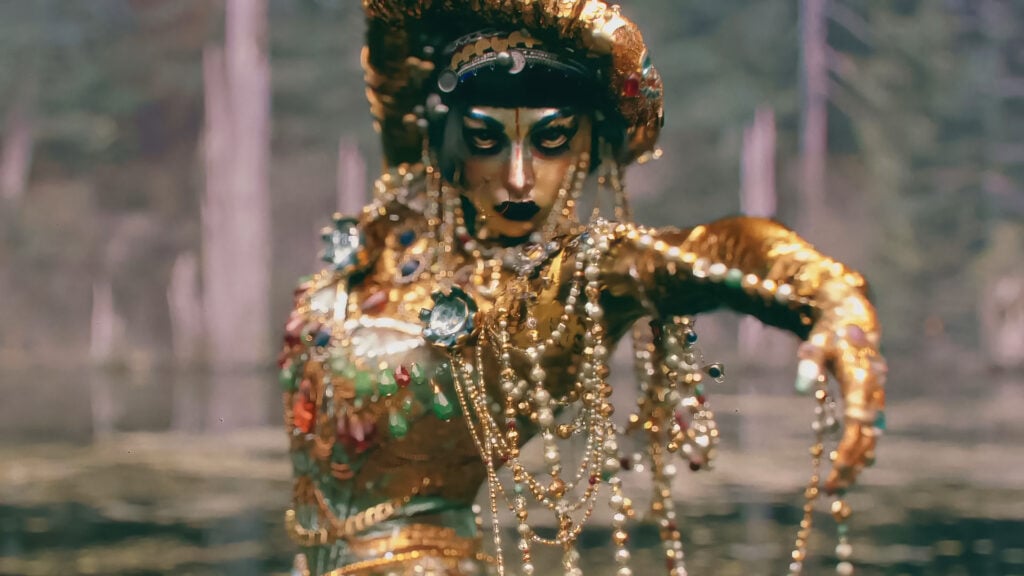 Which concept project at Displate did you enjoy the most and why?
I particularly liked working on two limited edition designs: Alduin from Skyrim and Hitman. They took a lot of time to complete, but drawing them was a blast! It was the first time I used different brushes to create artwork from my favorite games.
Another design I'm super proud of is my Pouncing Tiger. It was displayed in Displate's Darkroom during the Assembly Gaming Festival, where everyone could see it glow in UV light.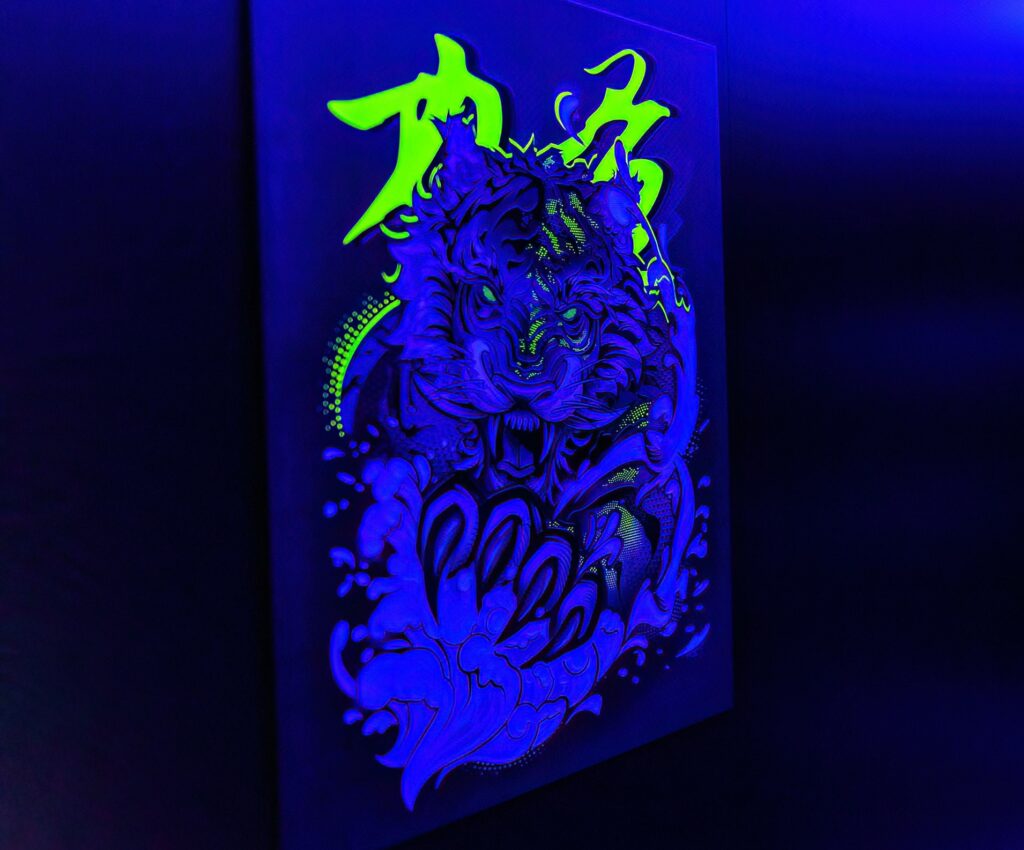 What was the inspiration behind your Neon Assassins series?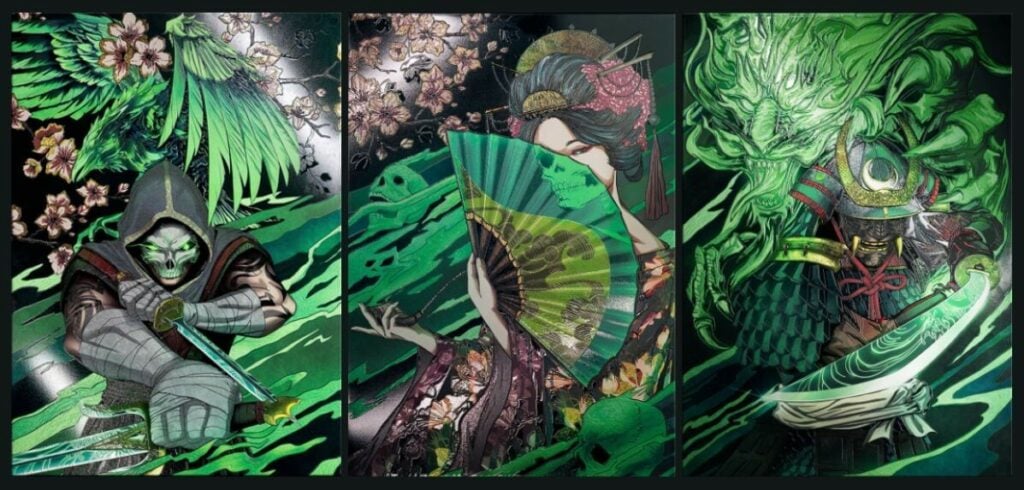 My main inspiration was the Ghostly Trilogy of Limited Edition posters showcasing our appreciation of Japanese aesthetics. The characters of Ghostly Geisha, Ghostly Samurai, and Ghostly Ninja were created by my colleague Aneta Chalimonik. I wanted to give them a new spin, so I created a Japanese cyberpunk mood board, drawing from various sources like games and movies.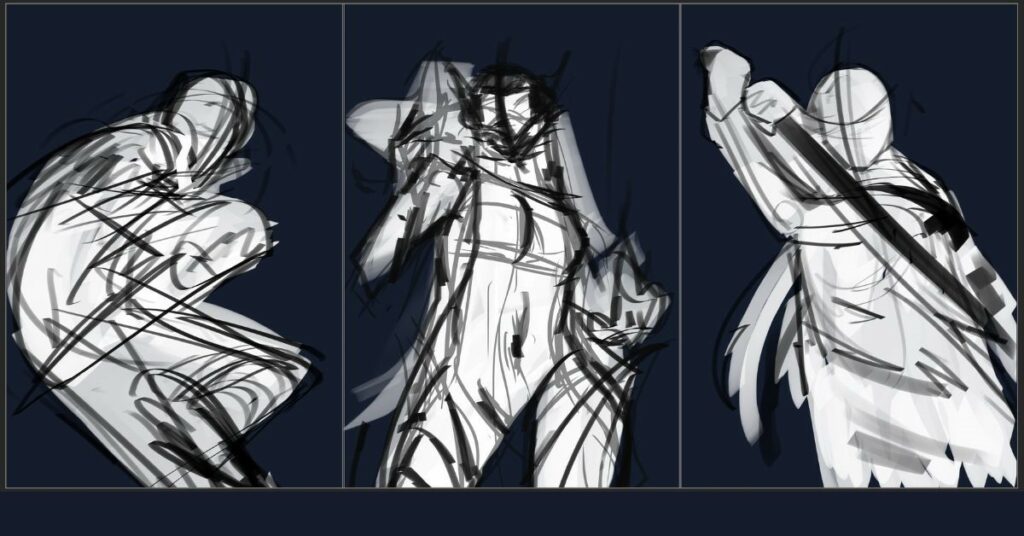 I then recreated the aesthetic using geometric, polygon-ish shapes and vivid colors, and hence my Neon Assassins were born.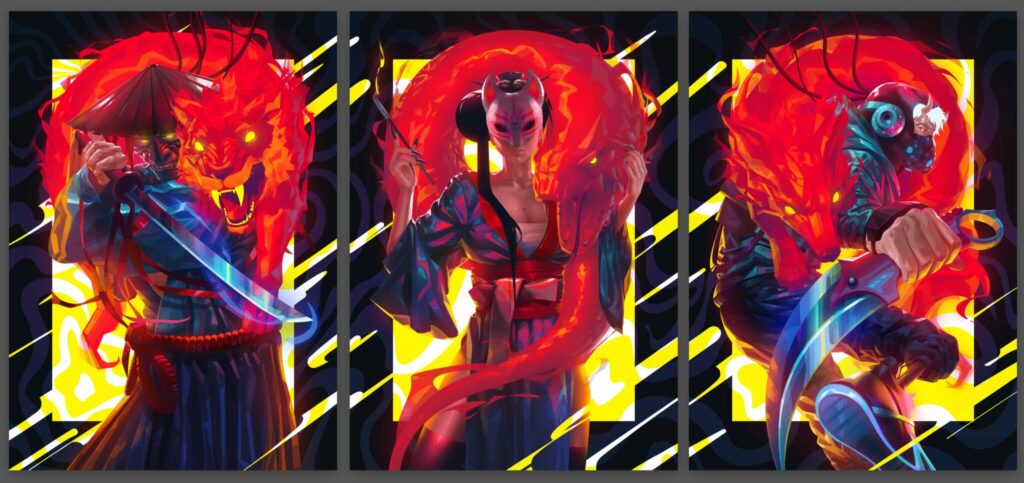 Is there any hidden meaning to the series?
I prefer to leave the interpretation of my artworks open to the viewer. However, if you are interested in Japanese culture, you probably know that the Tiger ('tora') symbolizes strength, courage, and protection, sharing many of the attributes of a Samurai. The Serpent ('hebi') stands for a divine curse and eternal rebirth and might be connected with a Geisha. The Fox ('inari') is associated with cunning and quick wits, similar to the traits of a Ninja.
What do you like the most about your job?
My co-workers. We all work as a team, helping each other achieve our goals. We love art, so we often get to geek out together about our shared passion. Not everyone gets to follow their interests at work, so I consider myself lucky.
What do you like to do in your free time?
I try to take a break from the computer and ride a bike or play the guitar. If my eyes aren't too tired, I might play some computer games.
What advice would you give to someone who wants to become a concept artist?
First, explore the market trends and make sure you know the style of the gaming companies you'd like to work for. Second, practice, practice, practice!