Tough times ahead, huh? Everyone locked in their homes with ridiculous pasta reserves, staring at empty walls and waiting for their bosses to call? That's the beauty of home office.
But do you know that decorating your home office with nice things you love can significantly boost your productivity? Organizing your space the way you feel comfortable staying in for 3 or more weeks is essential for your mental health. Tidy office, tidy mind – simple.
Working from home is also a great opportunity to decorate your home office the way you wanna do it. Expressing your hobbies, collecting your passions, that's your sanctuary, and you're the boss here.
This is your chance to decorate your home office with passion and show it off to your colleagues during long video meetings. Having a blank wall behind your back says nothing about you at all. It's your time to finally fill all your empty spaces with everything that excites you. Your co-workers will love it, we promise.
So, we're here to give you a few examples of how your #homeofficelife would look like after decorating your room with Displates connected to any passion you may have.
See also Great Iconic Movie Posters turned Displates!
Motivational Home Office Wall
Ok, so while working from home everyone needs a little motivation to a) do your job, b) exercise, c) do basically anything other than becoming a coach-potato. Now whenever you look at your walls filled with powerful art, you will feel inspired to keep up the good work!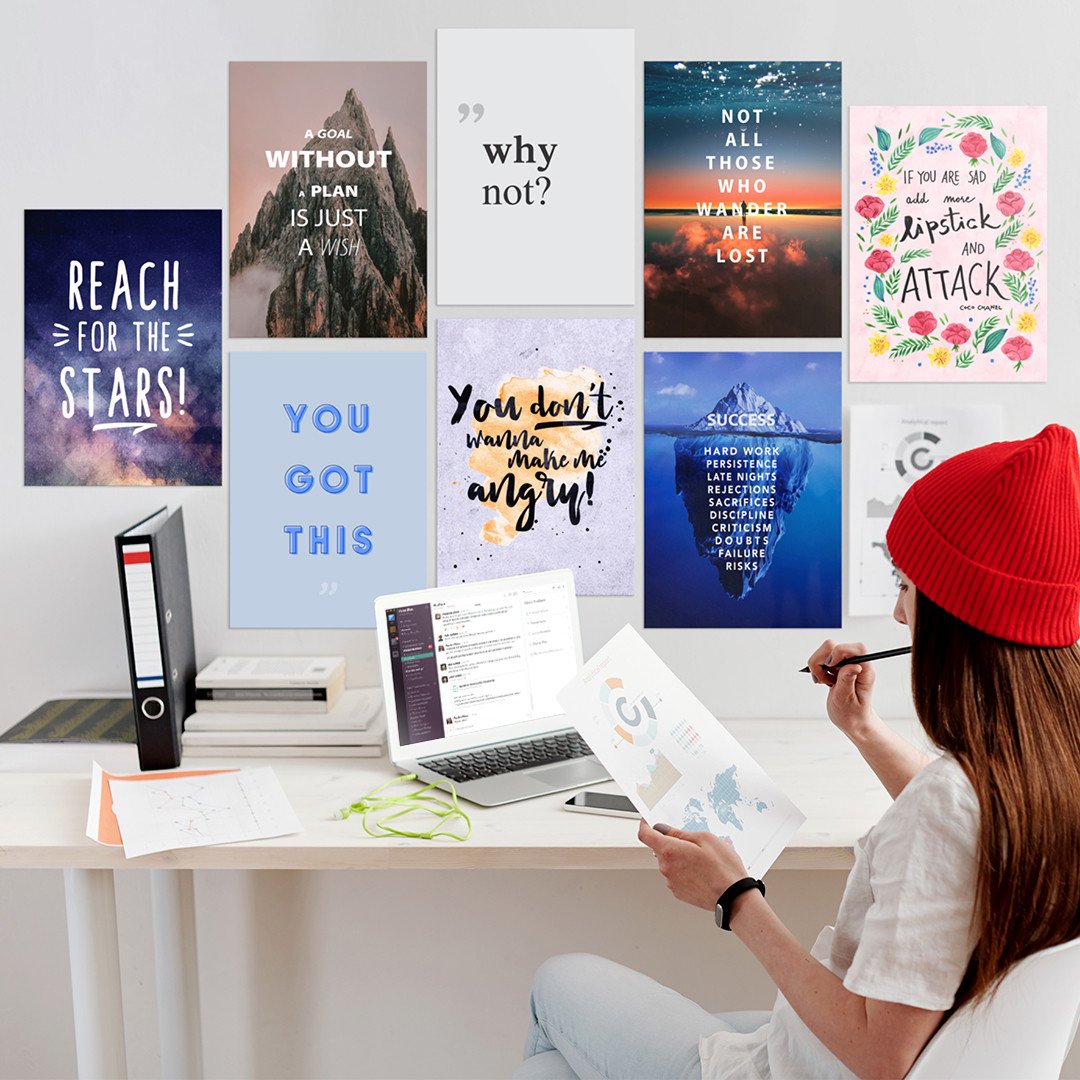 Home Office Of A Food & Wine Lover
Show off your passion for cooking and treating yourself to a glass (or a bottle) of good wine a day. Those prints on metal will be good prove that not only do you have a good taste in food, but also in decorating your home office.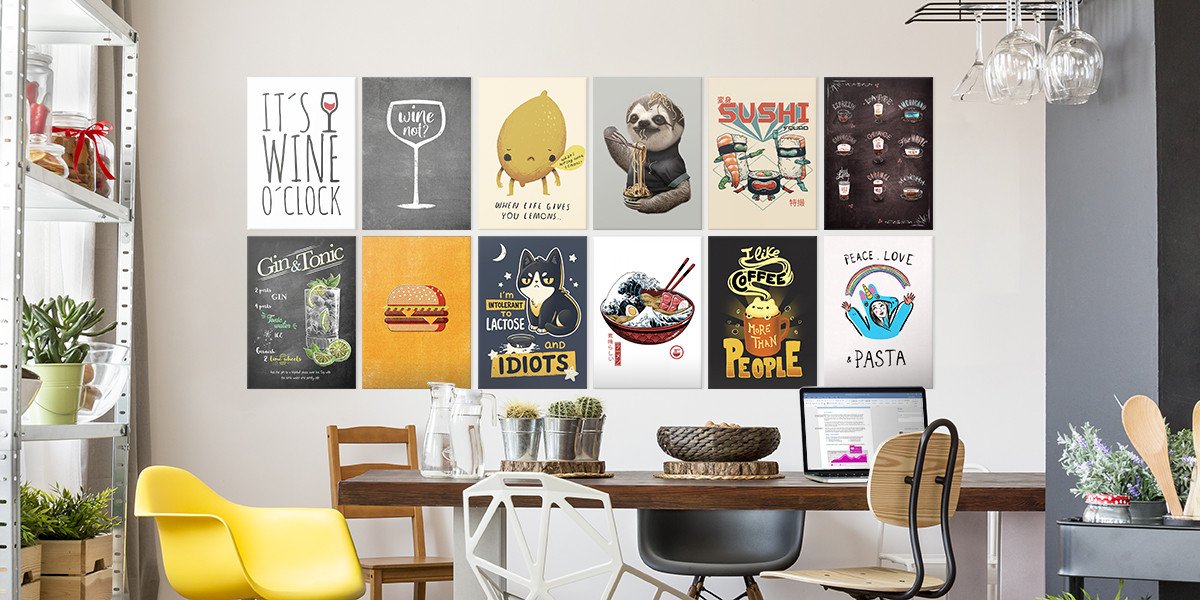 Home Office Of A Gamer
Gaming is all about having fun, decorating your home office too, come to think of it. If you wish to express your inner Player One, those prints on metal must get in your crosshairs.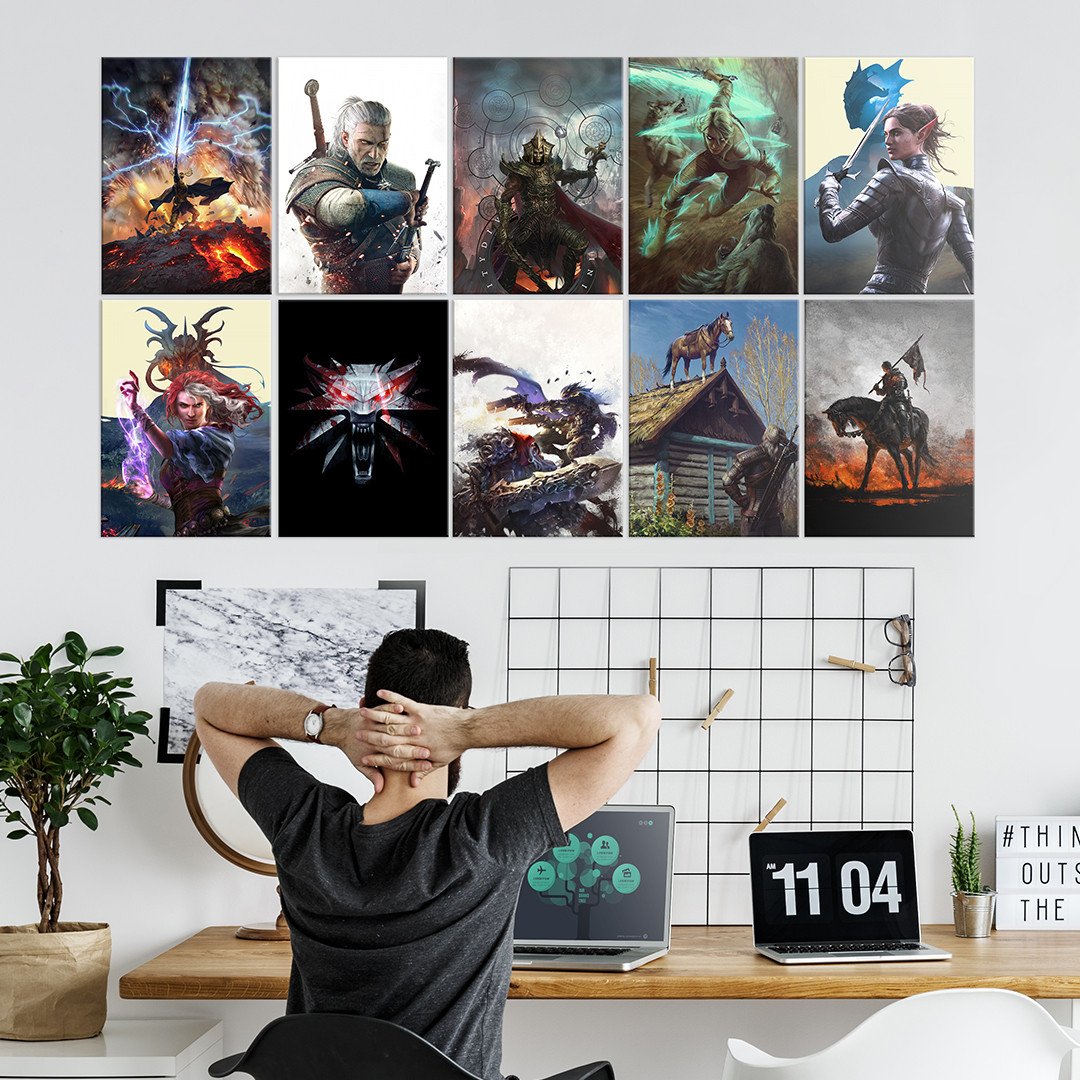 Home Office Of A Music Lover
You're that (pretty annoying) person at work who wears headphones all-the-time? Hit the right note with the best home office decoration that will satisfy the taste of every music lover.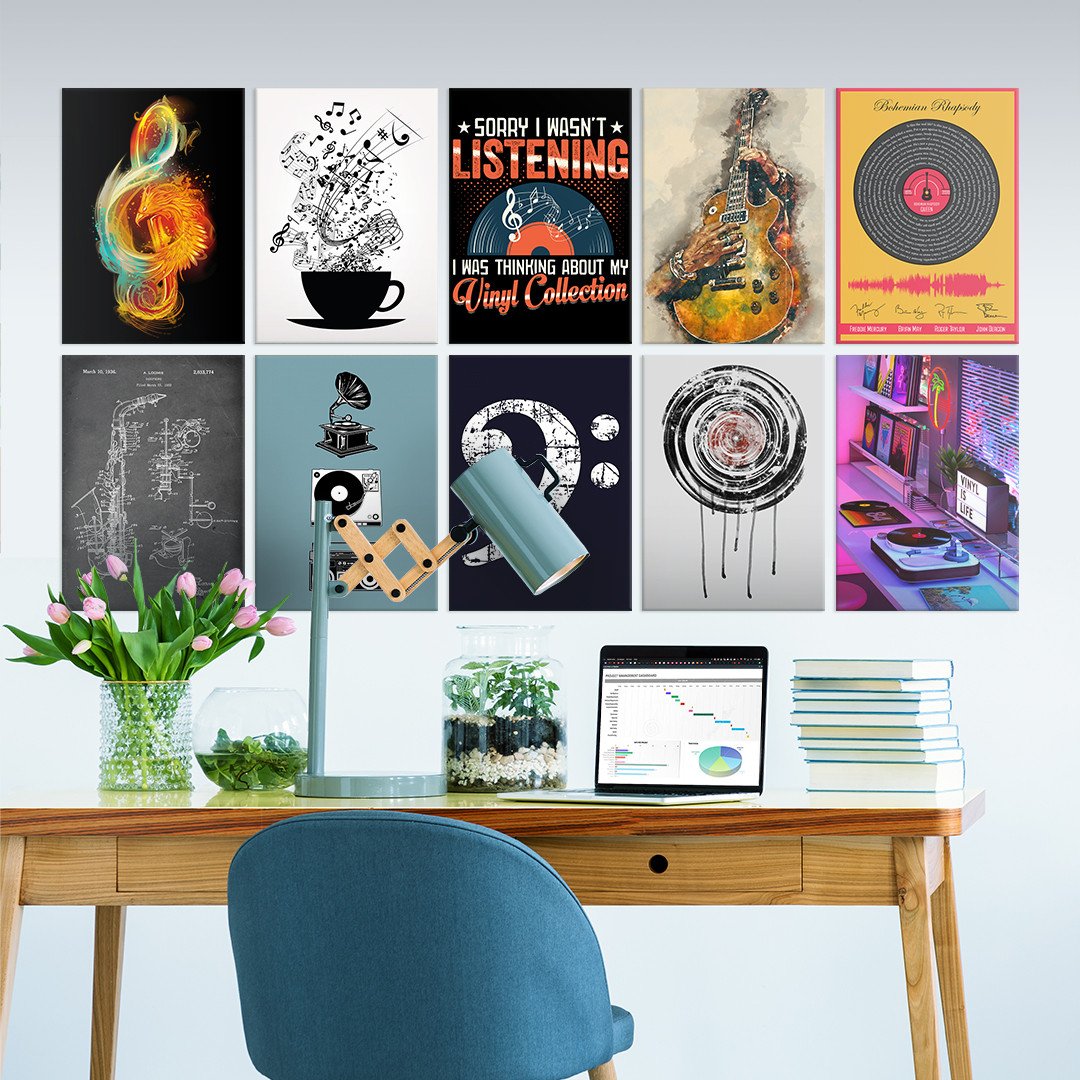 Home Office Decor To Cheer You Up
Whether you're that annoyingly-funny guy at work or you just need something to lift your spirits while sitting locked at home, decorate your home office with a passion to laugh out loud. Those designs will cheer up your video callers, too!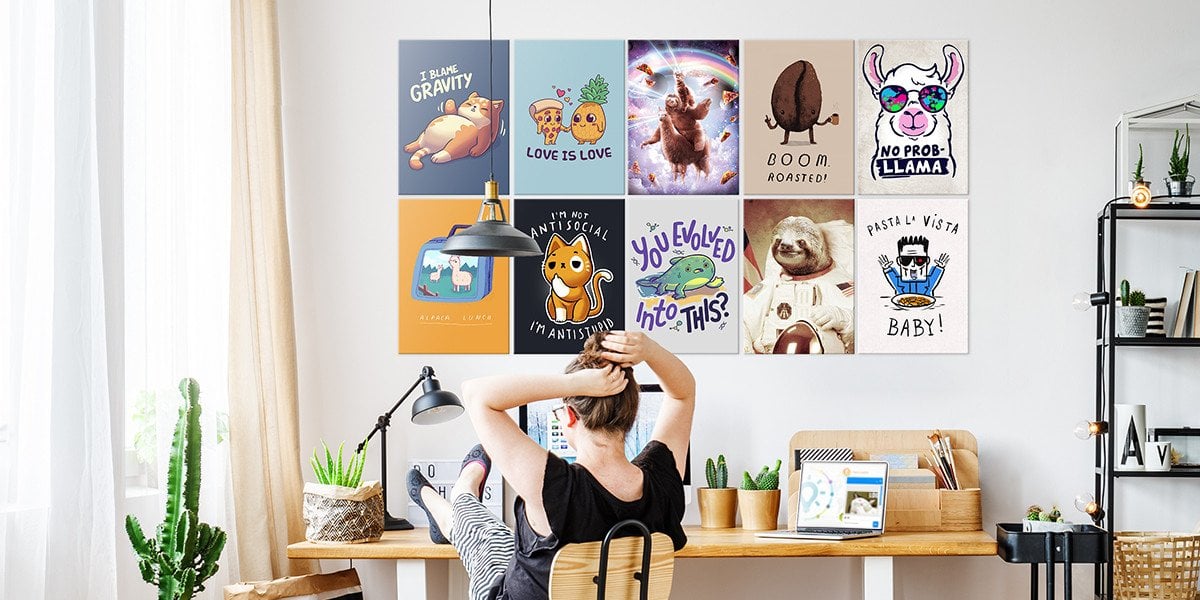 Home Office Of A Movie Geek
You never miss any premiere on Netflix and have shivers every time someone watches a movie before you? You're a true movie freak and now it's time to decorate your home office with all those characters you love talking about and quotes you just can't stop repeating.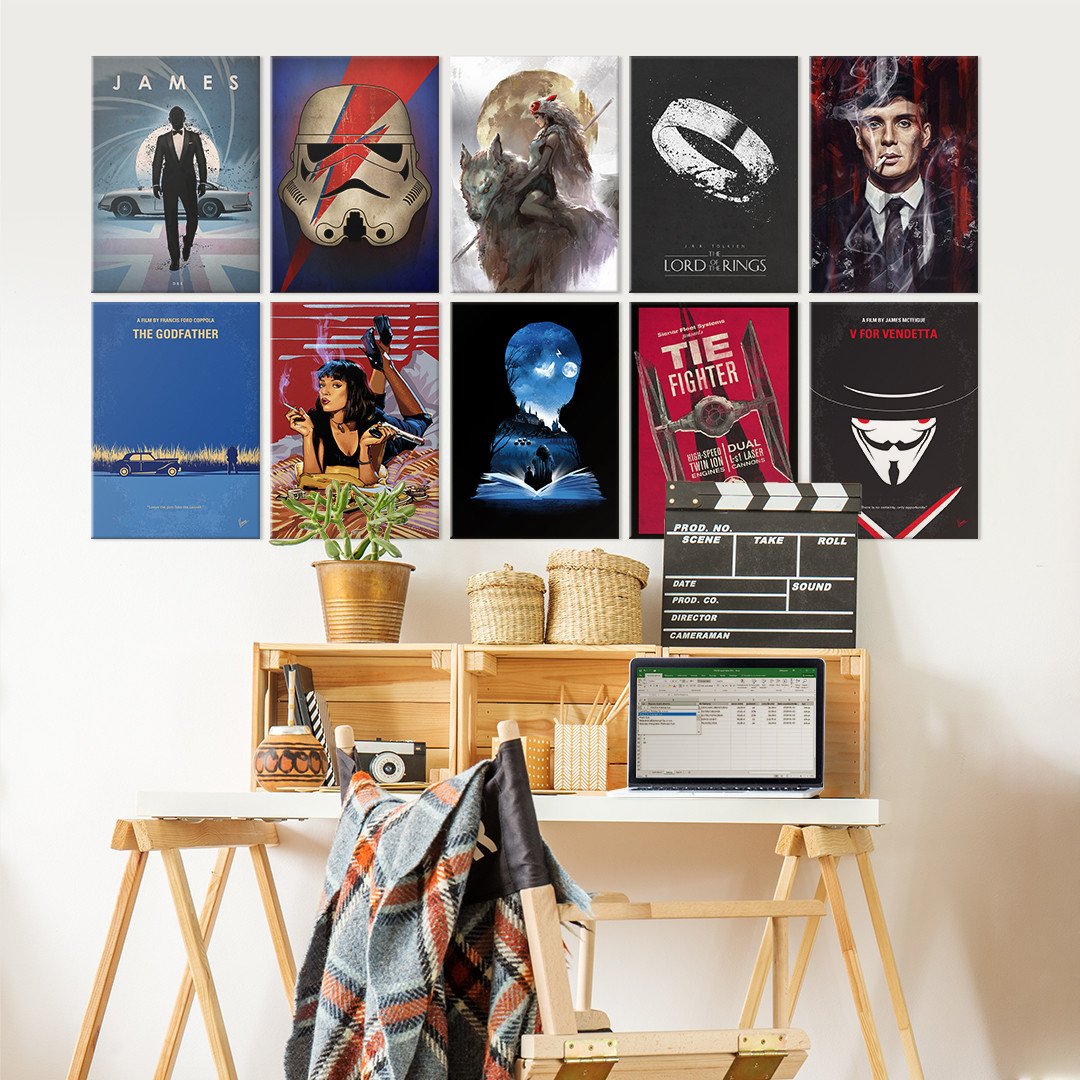 Home Office Of A Superhero
Don't have anyone near you to show your superpowers? How about using your newly decorated home office walls to brag during your video calls?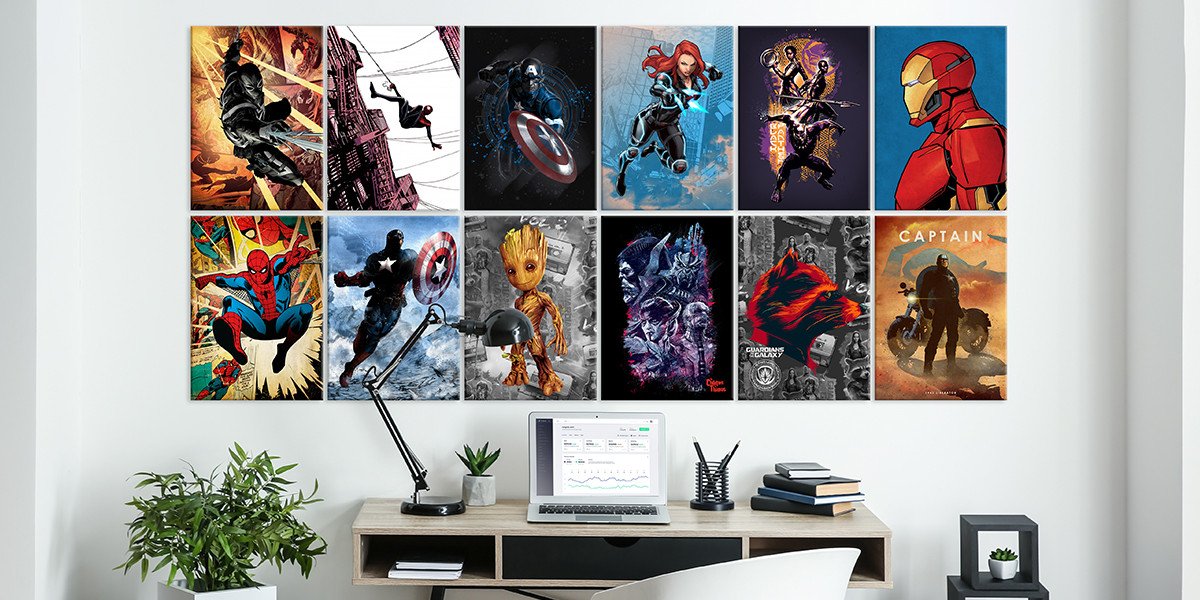 Home Office Of A Traveler
The world is your oyster? Bring back your sweetest memories of foreign trips, and make your colleagues envious of where you've been so far. Decorate your home office with your favorite places and dream of your next travels while being stuck in your flat.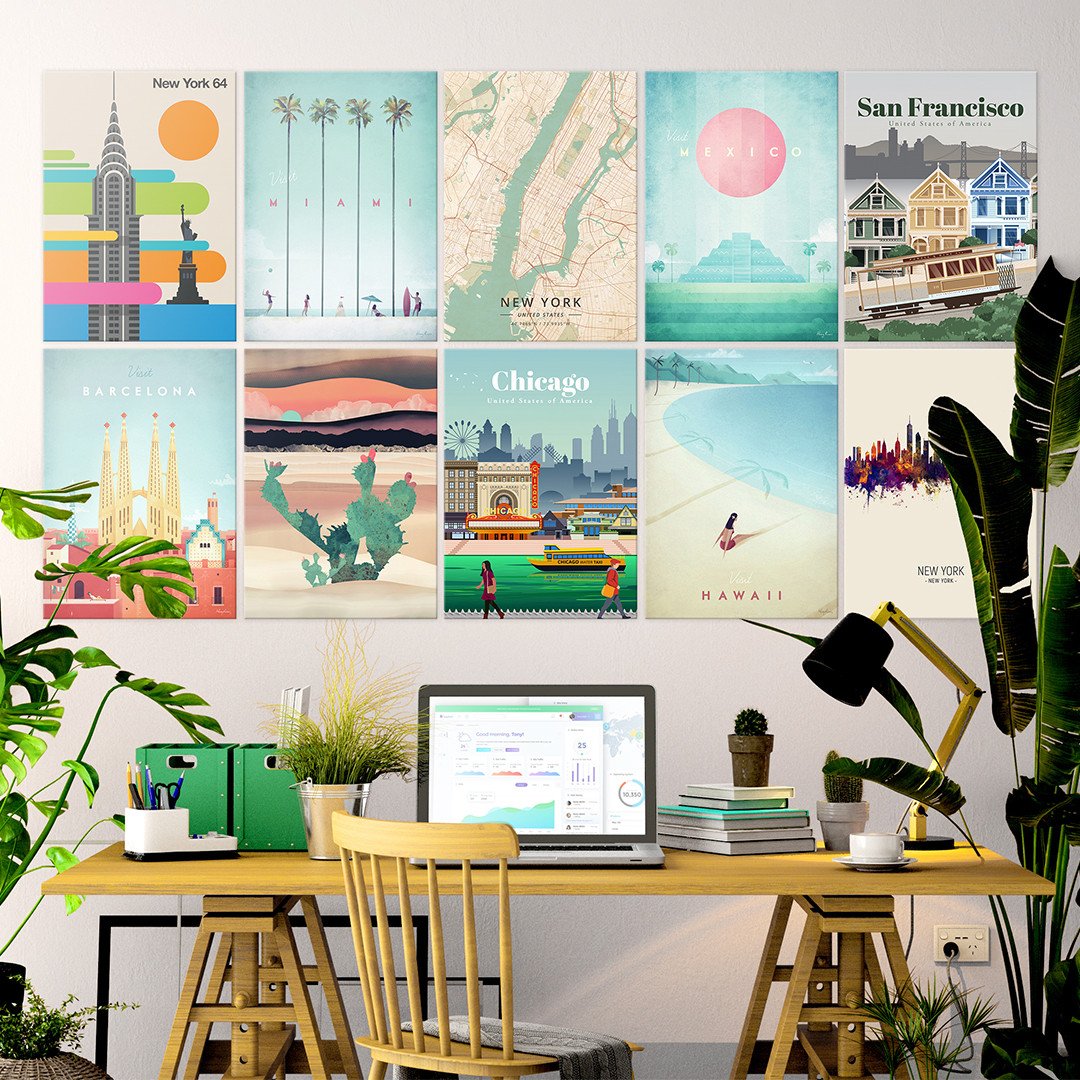 Home Office Of A Cyclist
Put a pedal to the metal and decorate your home office with all about your beloved two wheels. We got you covered with amazing vintage cycling posters!
Home Office Of A Fine Art Lover
If The Earth without art is just eh is your favorite saying it means that you need to surround yourself with the finest art from the biggest museum collections around the world. And since that's a pretty expensive game we're talking about, consider getting Displates that will turn your home office into a home gallery.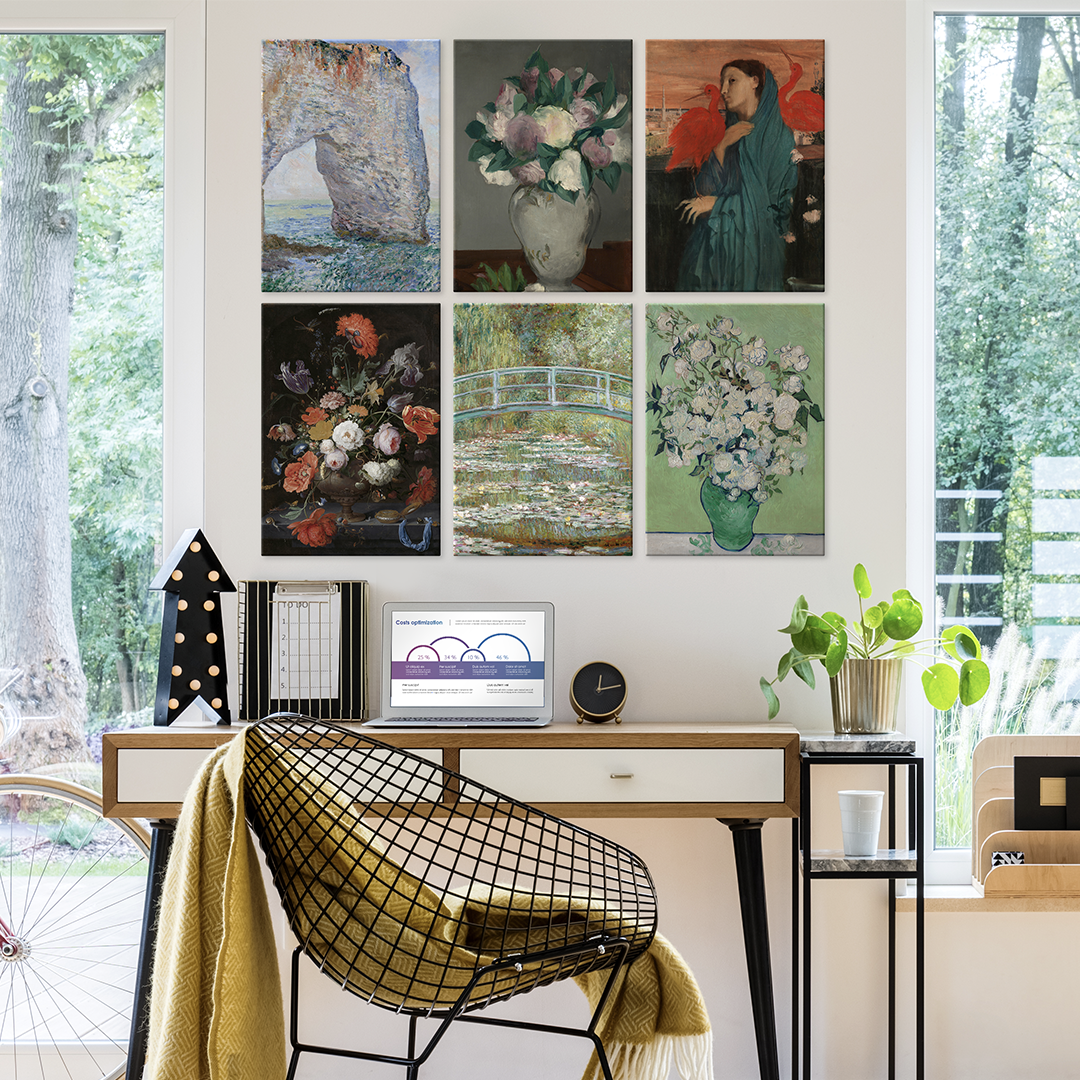 And you, what's your passion you'd like to decorate your home office with? Share in the comments below!