You cannot forget how important it is to spruce up your bathroom! Bathroom walls need love too, and we've got you covered on the most interesting Bathroom Wall Decor Ideas with an elegant flair.
Throw away the old boring notion of simply using tiles for bathroom decor, there are many other ways to add personality and style to your bathroom. In this article, we will explore some simple and affordable ideas for breathing new life into your bathroom walls.
If you're looking for some additional wall decor ideas, here are a few posts you might have missed:
The Most Common Considerations For Bathroom Wall Decor Ideas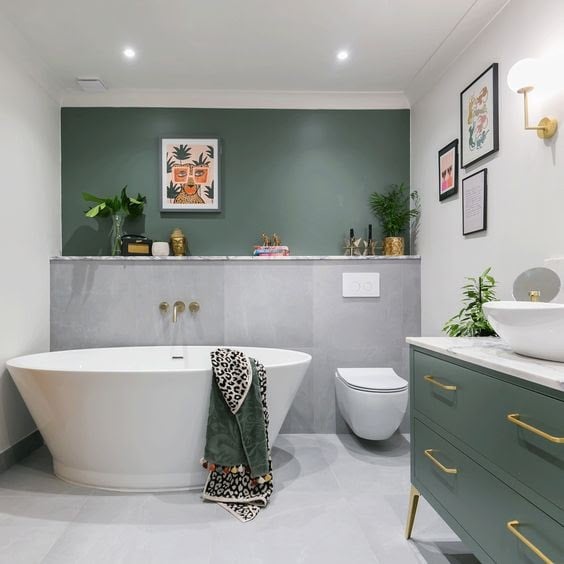 Here's what to consider, we'll expand on all of these topics.
Paint
Wallpaper
Mirrors
Mosaics
Artworks
Lighting
Tiles
and the list goes on, we've thought through all of these features and broken them down into important ideas relating to each and every one of them to get your bathroom walls looking stunning.
Simple Blank Wall / Marble Walls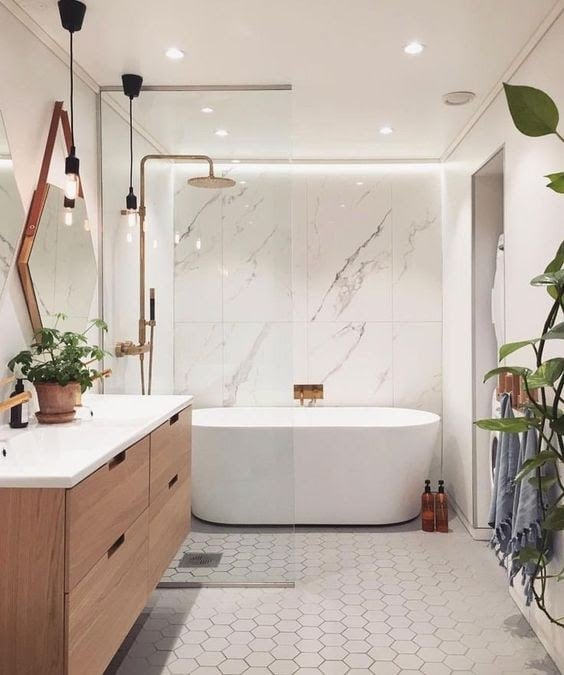 It is amazing what difference a new wall texture can make to the look of any room. While some bathrooms are marble from floor to ceiling, others have just tiles to cover one or two walls. Anything goes. We love the diverse wall styles in the room above.
Bathroom Wall Art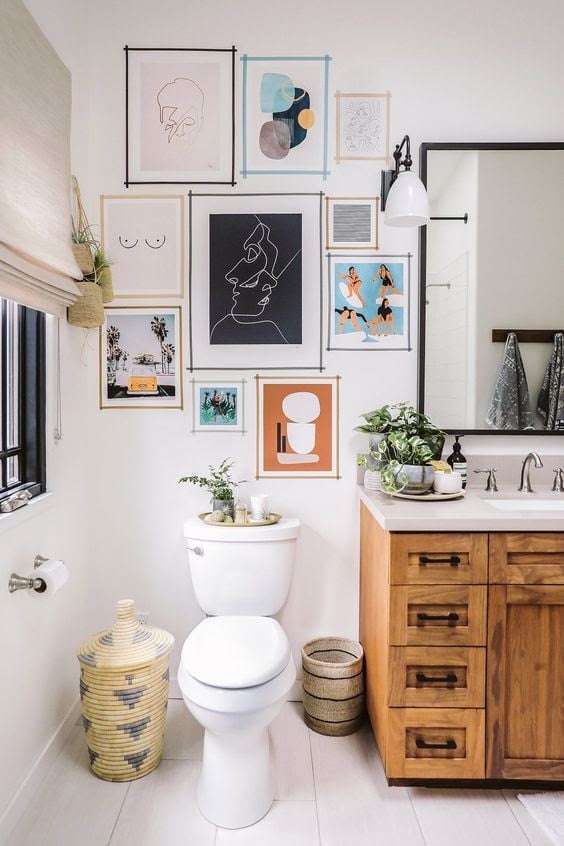 If you have the wall space, consider hanging some artwork above your bathroom sink or over the toilet to complete your decorating scheme.
Bold Bathroom Stone / Modern Bathroom Empty Wall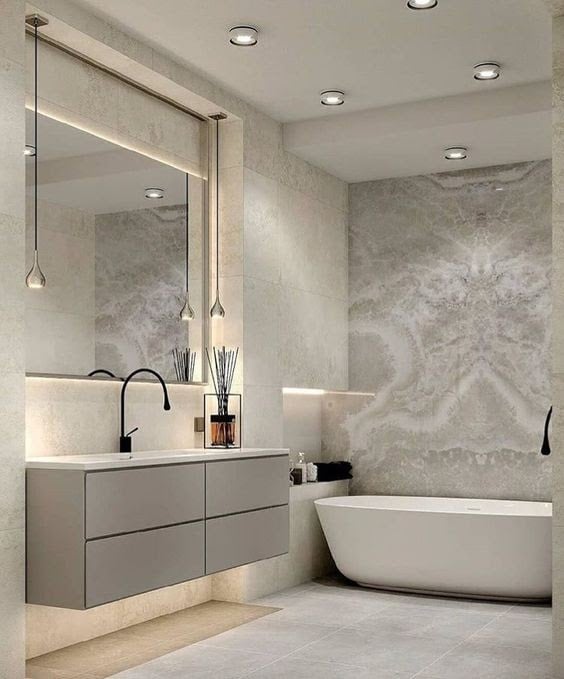 Notice how elegant plain stone walls can look. If possible, consider hanging either a mirror or a framed piece of artwork over the bathroom sink to add a touch of class and functionality.
Small Bathroom Wall Decor Mirror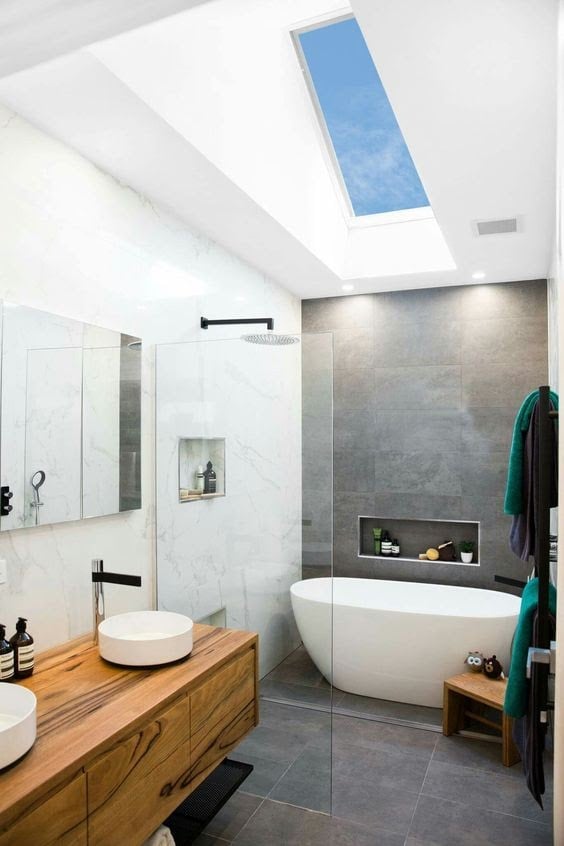 Mirrors are a great way to make bathrooms seem bigger and brighter, while shelves provide homeowners with much-needed storage space. These are necessities in any bathroom space.
Wood Panel Bathroom Wall Décor Ideas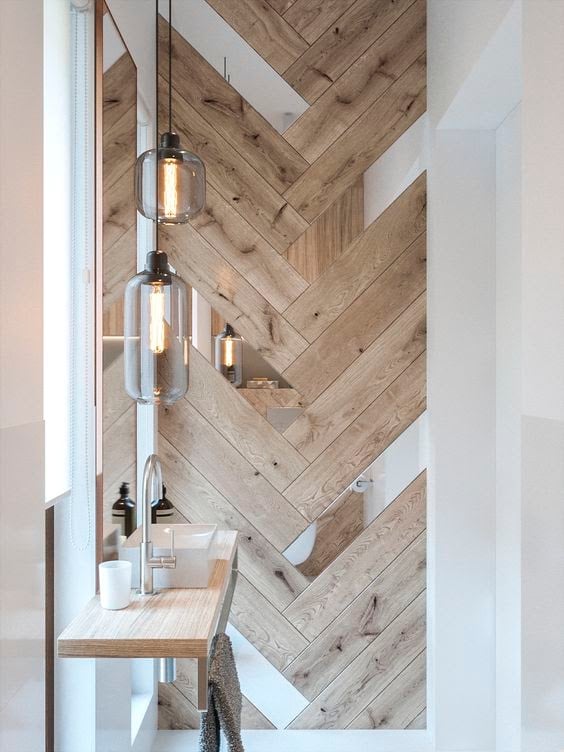 Elegant One Wall Tiles / Geometric Graphic wallpaper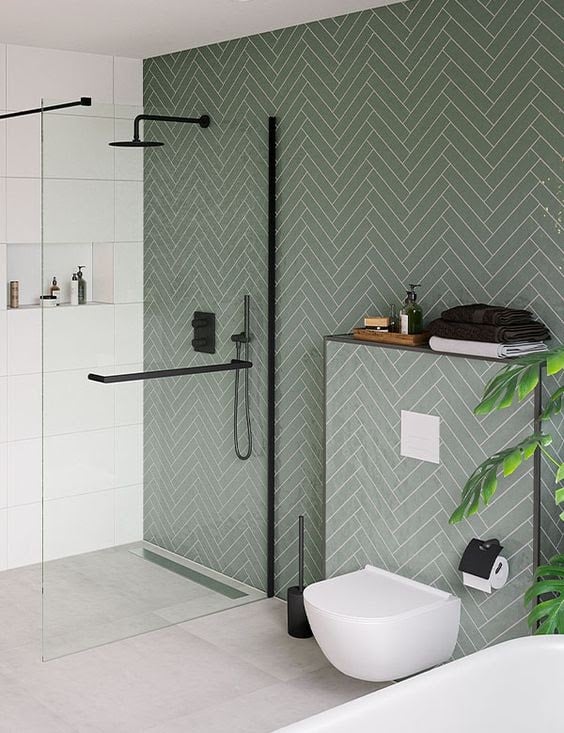 Many people choose to tile an entire bathroom, but if there is one wall that stands out because it is not tiled you could install wallpaper or paint this area for a simple accent that will make a huge difference.
Create a Simple Shelf with Framed Prints & Useful Items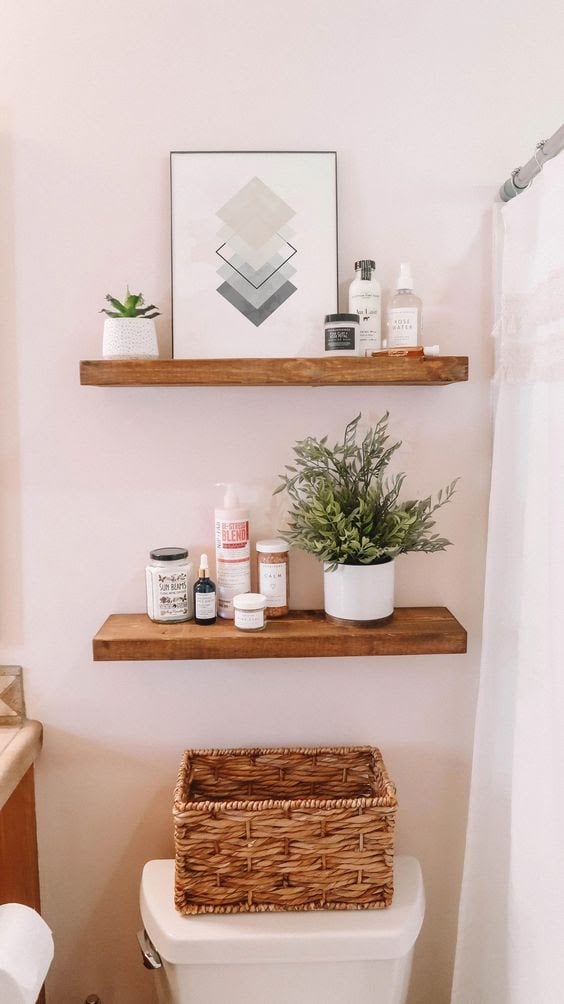 The more storage space you have in the bathroom, the better. Use shelves to maximize on every inch of space in your bathroom.
Big Impact Pink Style Bathroom Walls / Or Any Other Color Theme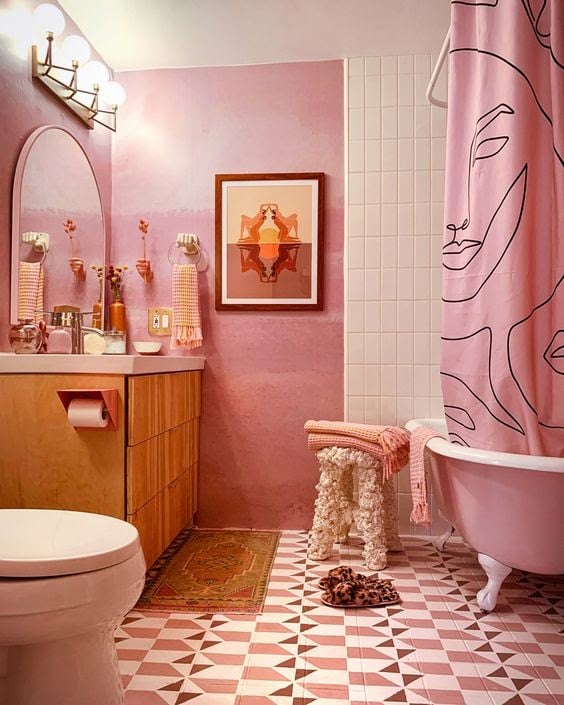 Wallpaper allows you to easily take bland wall colors and give them new life. Along with paint, they are a quick way to create unique design themed walls.
Marble Bathroom Wall Decor / Colorful Patterned Wallpaper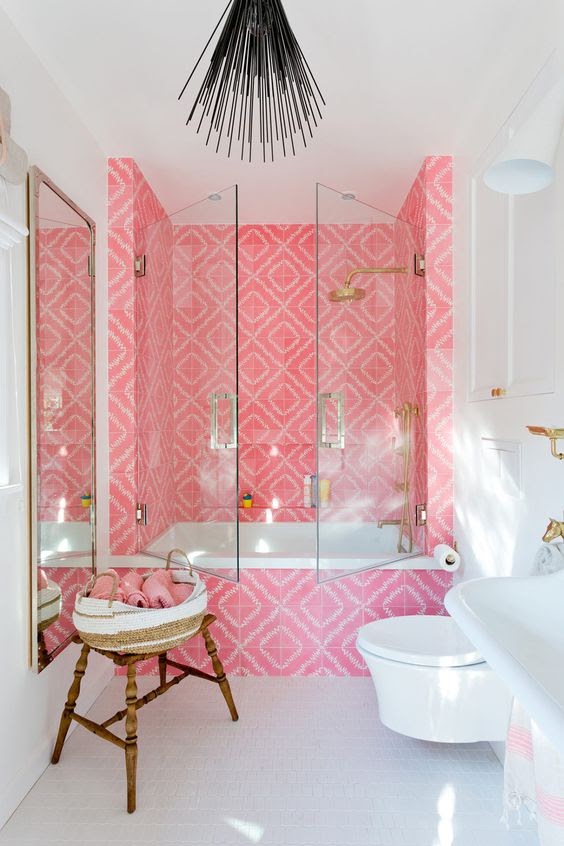 Twin Frame Shelves Bathroom Wall Decor Ideas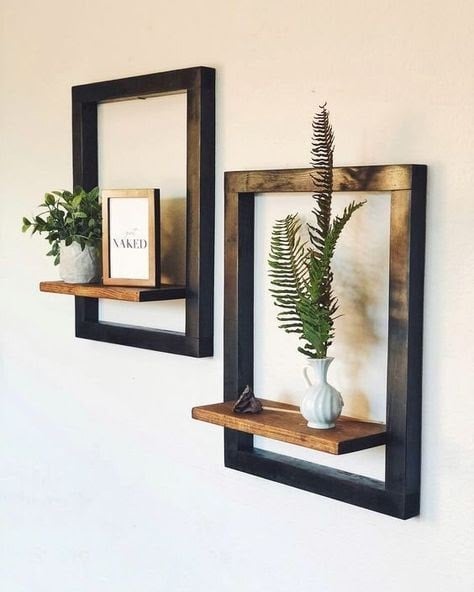 Maximize Space With Mounted Hanging Accessories For Towels or Plants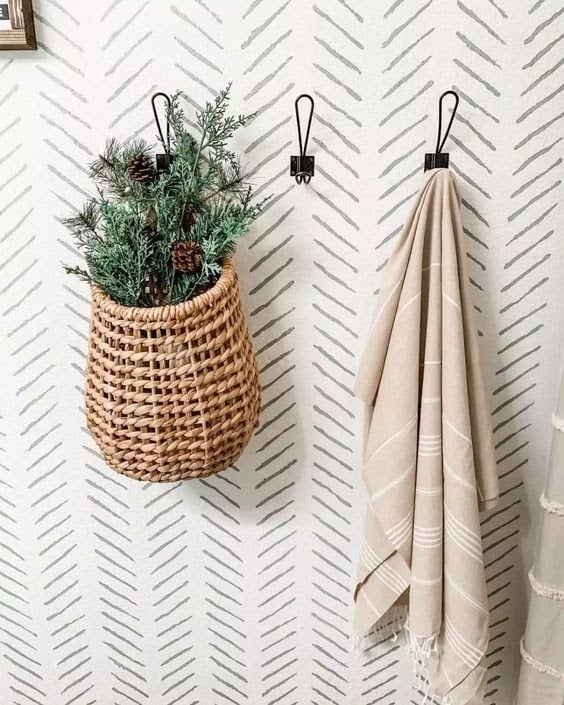 Nothing takes up more space in the bathroom than towels, so make sure you have plenty of hangers to hang them on. You can also find double and triple hangers if necessary.
Double Color Tile Walls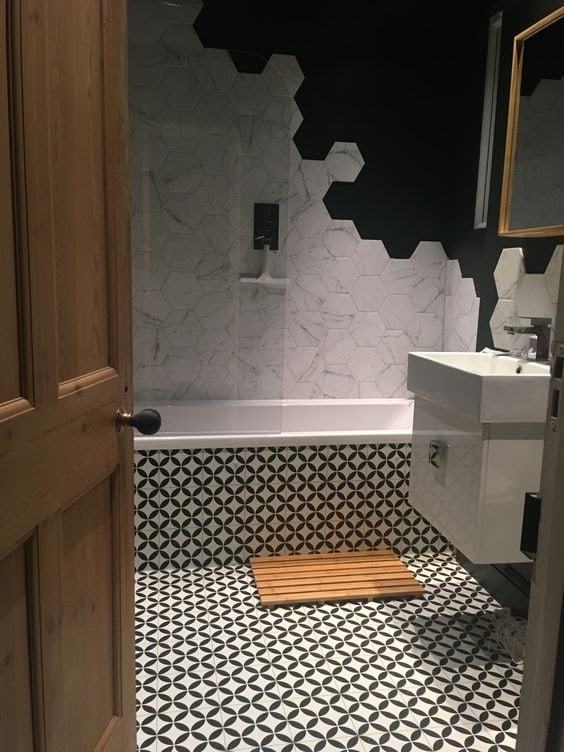 Consider using stencils to create an interesting design on your bathroom wall. Use small tiles to make any pattern you'd like.
Juxtaposed Tiled Bathroom Wall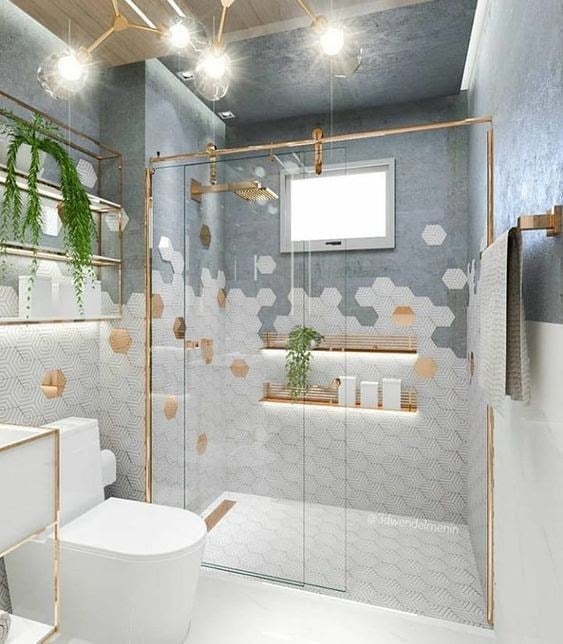 Bohemian Bathroom Wall Art Hanging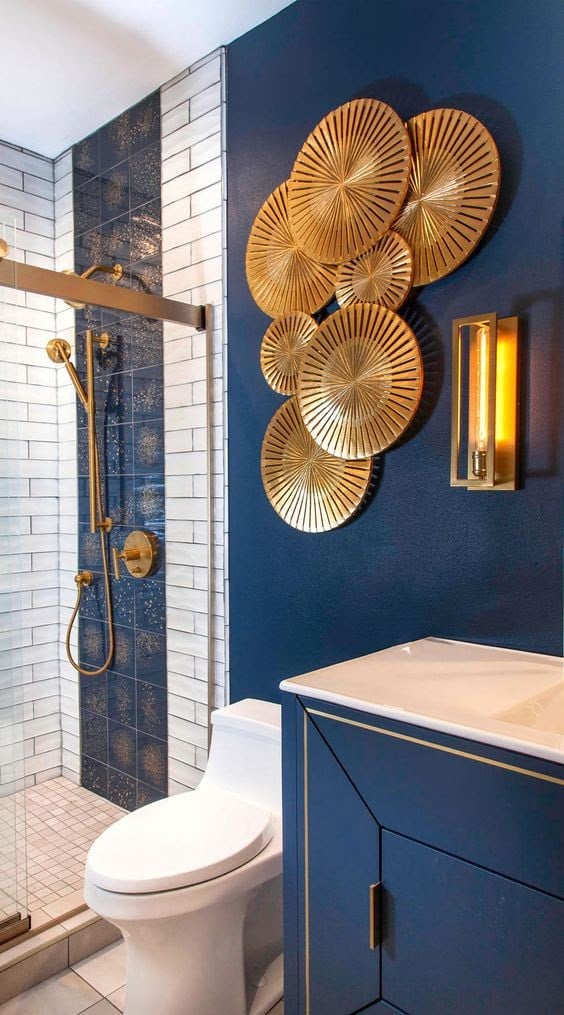 These Bohemian gold plates are an incredible decor element. Some can be found in rustic crochet basket form. Be on the lookout for unique elements like this to add a touch of individuality to your bathroom walls.
Elegant Themed Bathroom Wall Art or Cabinets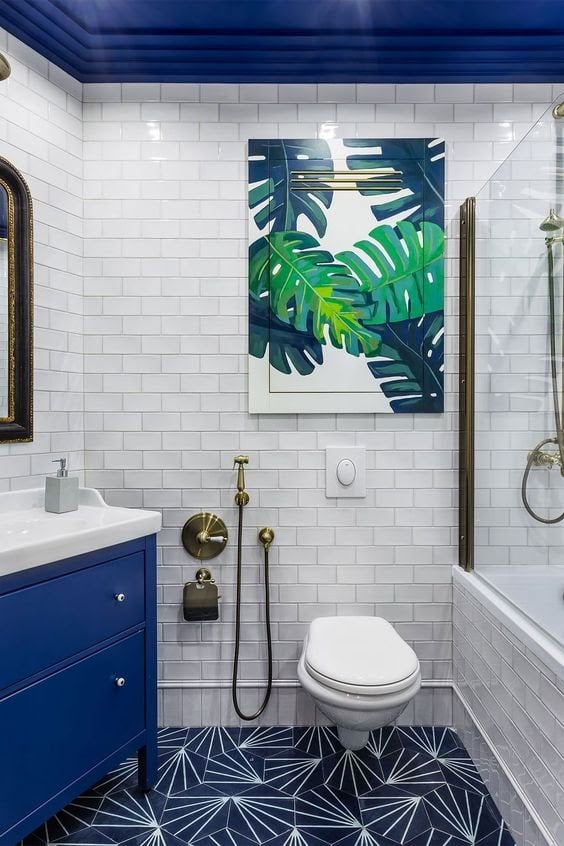 Display Mirrors and Mosaic Tiled Walls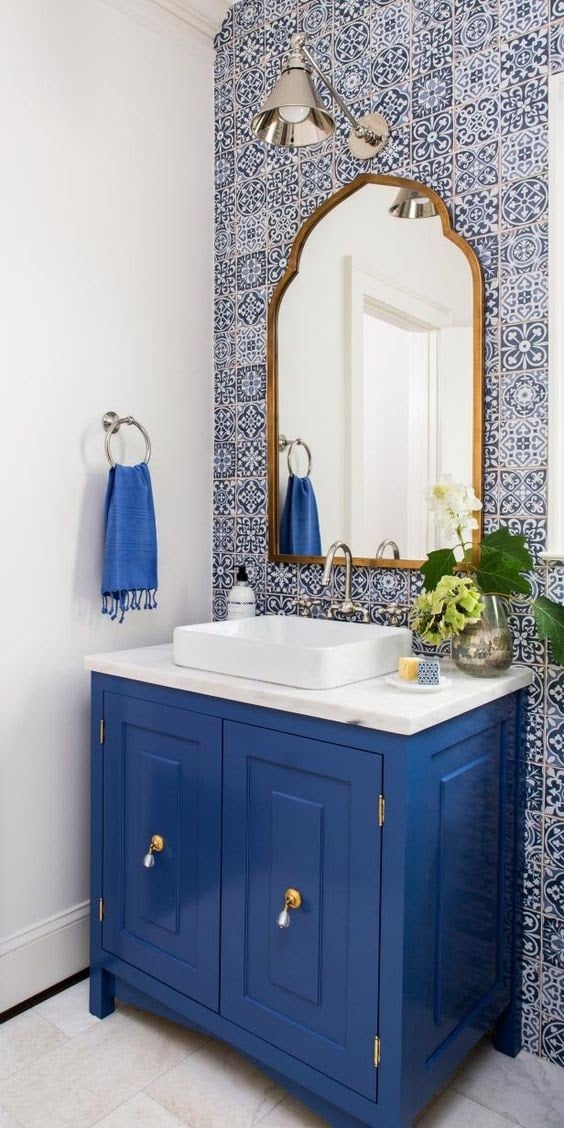 Mosaics are easy to make and will add variety to the walls of your bathroom.
LED Bathroom Mirror and Dual Framed Wall Art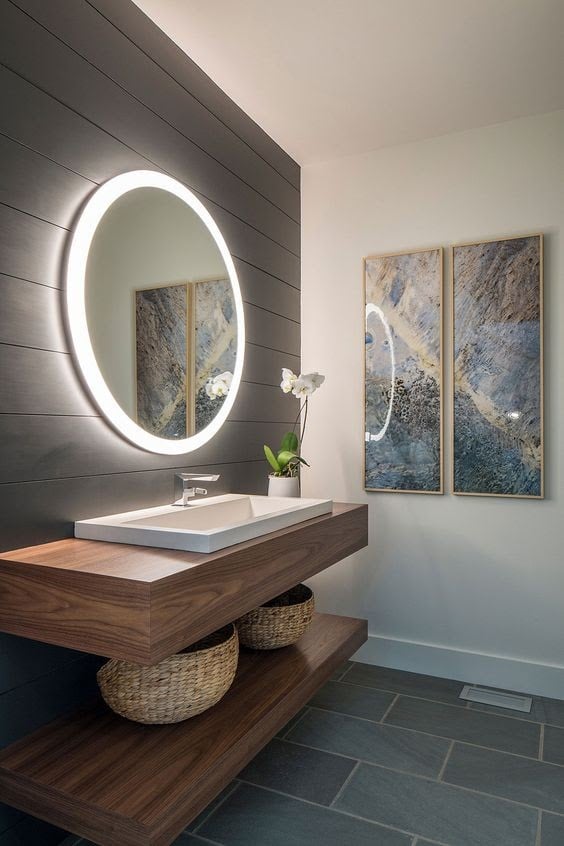 Cabinet mirrors can give your bathroom an illusion of space. They can be installed above the sink to give your guests a better view of their reflection, while at the same time freeing up much-needed counter space.
Simple Shelf Space for Wall Art, Towels & Other Accessories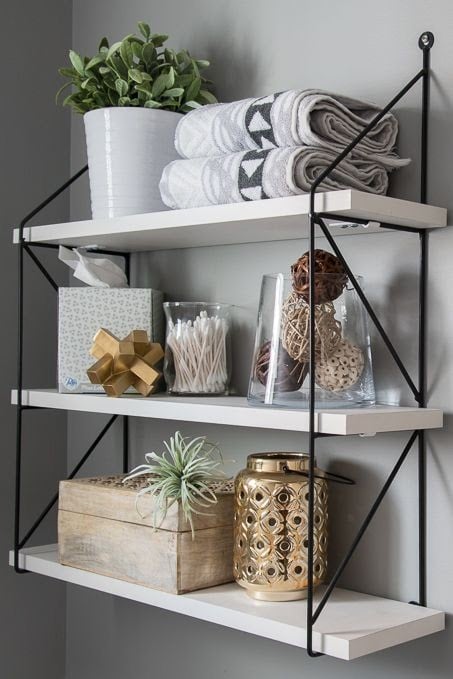 Vintage Wall Posters & Bold Wallpaper Interior Design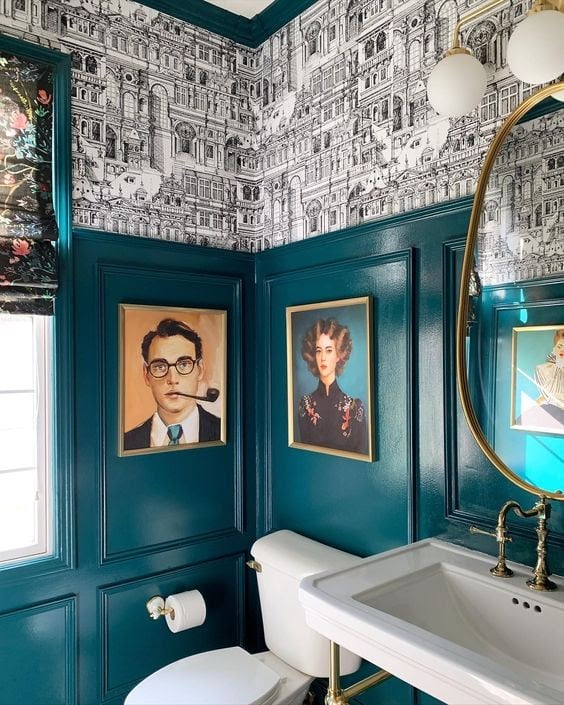 Wooden Shelf Bathroom Design Ideas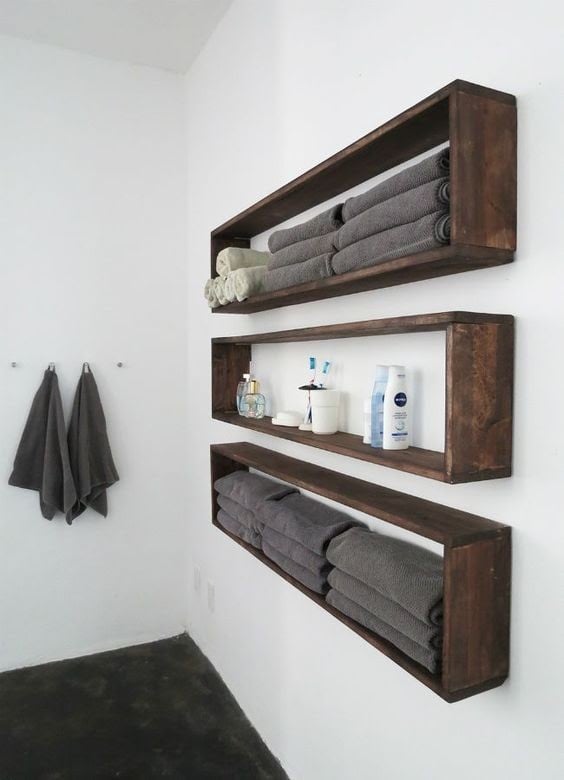 Simple Bathroom Wall Lighting That Matches Color Theme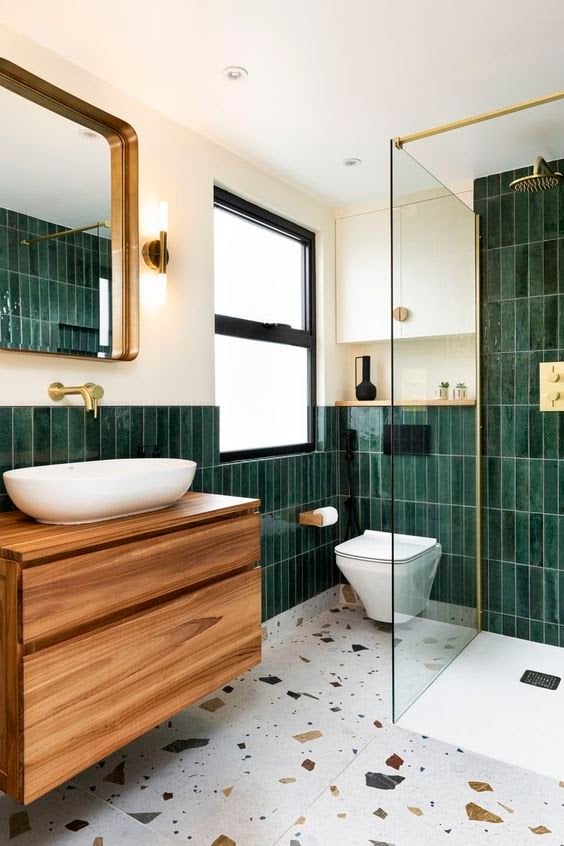 Install accent lighting in your bathroom to create the desired atmosphere and draw attention to other aspects of your decorating scheme that you are trying to highlight.
Shelved Vase Wall Art & Flower Pots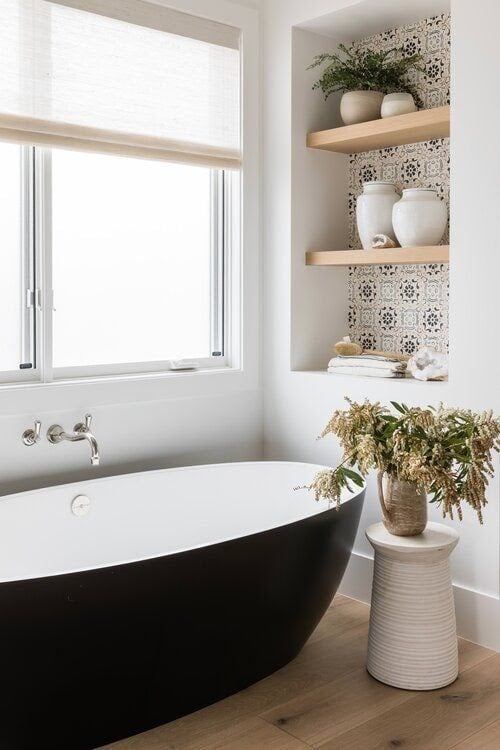 Over to you!
It's your turn to take what you've seen in the article and add it to your Bathroom walls. We're sure you've found at least one or two inspirational ideas. Happy curating! 🙂
"Our Displates are galvanized which prevents them from rusting. However, in general, we don't recommend mounting a Displate in an exceptionally humid environment as it can affect the strength of your magnet."