There are many iconic couples in geek fiction, but some just stand out more than others. With Valentine's Day just around the corner, we take a spin through geekdom's greatest lovers — star-crossed, life-long, and everything in between. Whether it's their tragic backstory or their undeniable chemistry on-screen, these romantic duos have captured our hearts and won't be forgotten anytime soon!
WARNING! Spoilers from here on out!
#1 Han Solo and Leia Organa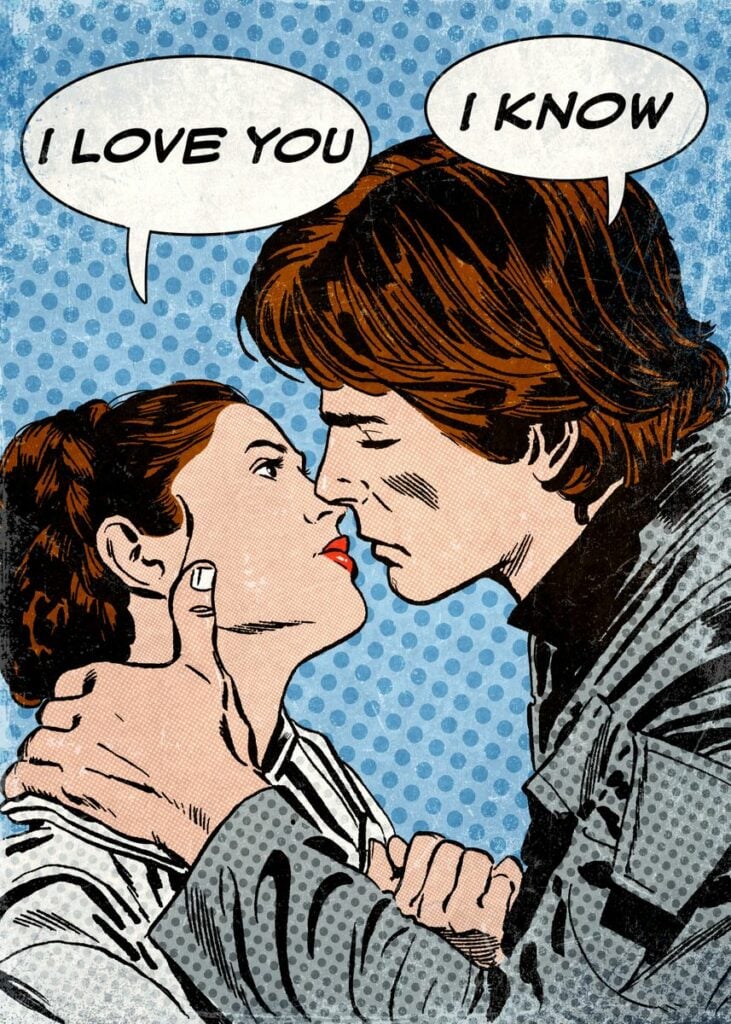 She's a rebellious princess fighting an oppressive regime, and he's a space pirate who has tangled with the deadliest rogues in the galaxy. The chemistry is off the charts from the moment these two meet, and their initial bickering soon turns to deep affection for each other. Thanks, George Lucas, for giving us the greatest sci-fi romance of all time!
#2 Spider-Man and Mary Jane Watson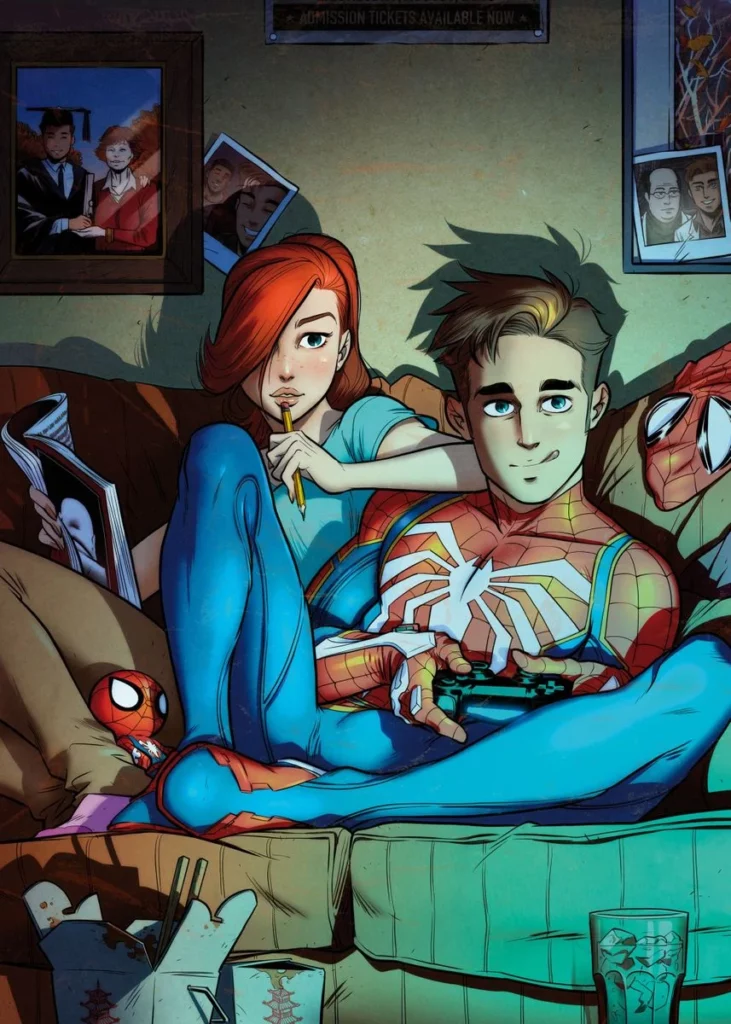 "Face it, Tiger, you just hit the jackpot." Need we say more? Spider-Man and Mary Jane have one of the most famous love stories in comic book history. Though things aren't always easy for the couple, with supervillains raiding New York and MJ turning Peter's proposal down twice (gasp!) before finally saying yes, we all know these two are destined to be together.
#3 Superman and Lois Lane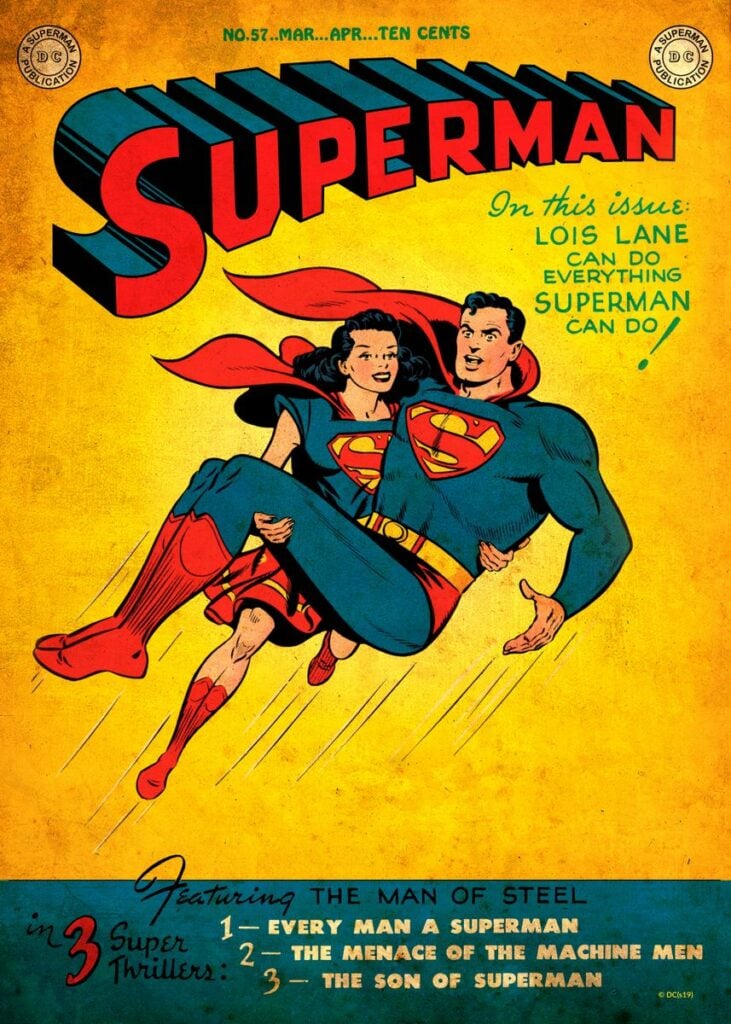 "Look! Up in the sky! It's a bird! It's a plane! It's…" Well, it's Kal El and Lois Lane. He tried to win her heart as meek Clark Kent for the longest time, but she was too smitten with Superman to care. The love triangle lasted for decades, but when they finally got together, they were married in the comic book version of the wedding of the century.
#4 Batman and Catwoman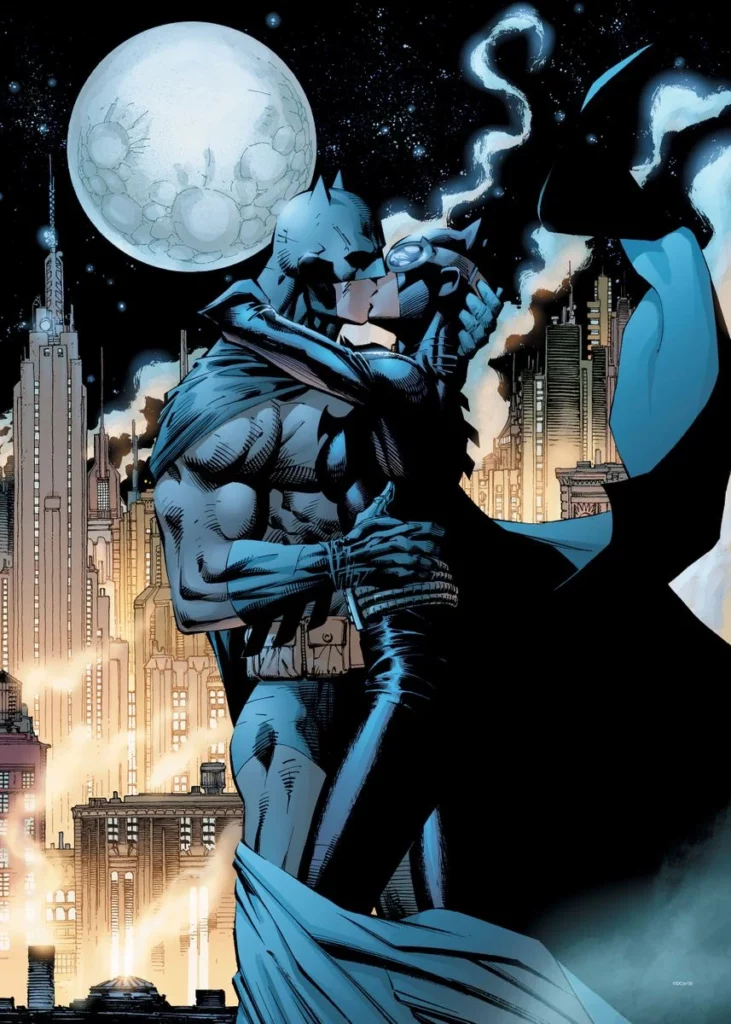 He's a brooding crimefighter with the weight of Gotham on his shoulders. She's an artful thief who keeps him on his toes. While Bruce Wayne has had all sorts of love interests over the years, none have quite measured up to the likes of Selena Kyle. Their relationship is full of ups and downs, but their mutual respect makes them one of the most iconic couples in geek fiction.
#5 Geralt and Yennefer of Vengerberg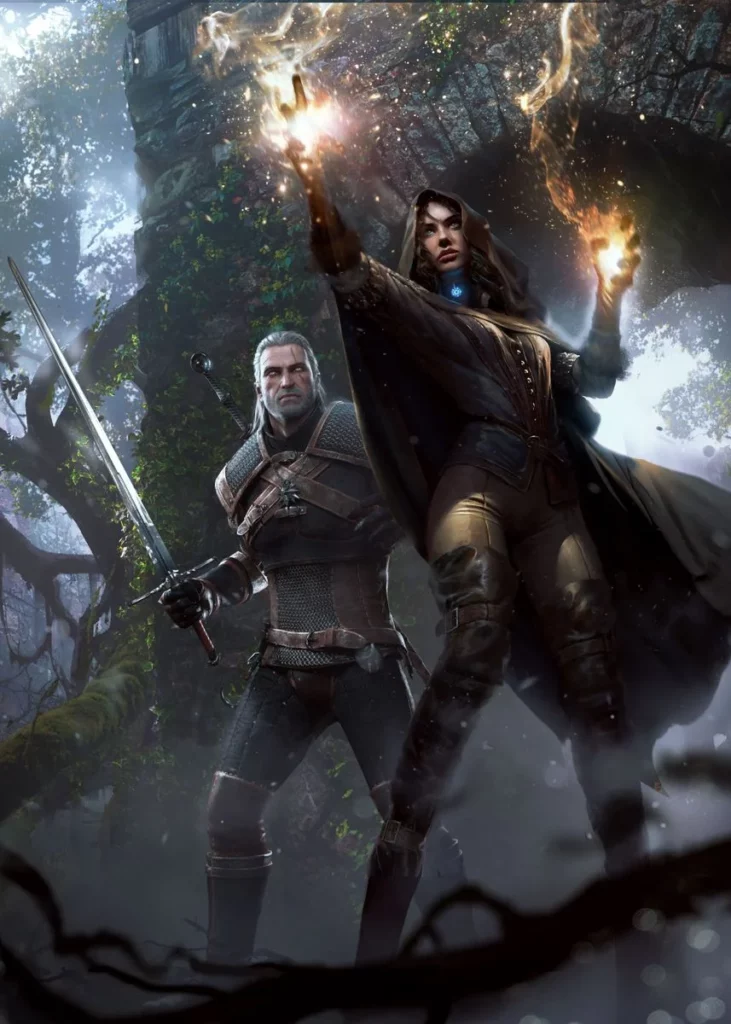 The professional monster-hunter and the powerful sorceress have a particularly tumultuous relationship. Bound together by magic, they repeatedly fight and break up, but they always seem to find themselves back in each other's arms or at each other's throats all over again. Despite their obvious flaws, they prove time and time again that their love is stronger than anything life throws at them.
#5 Harley Quinn and Poison Ivy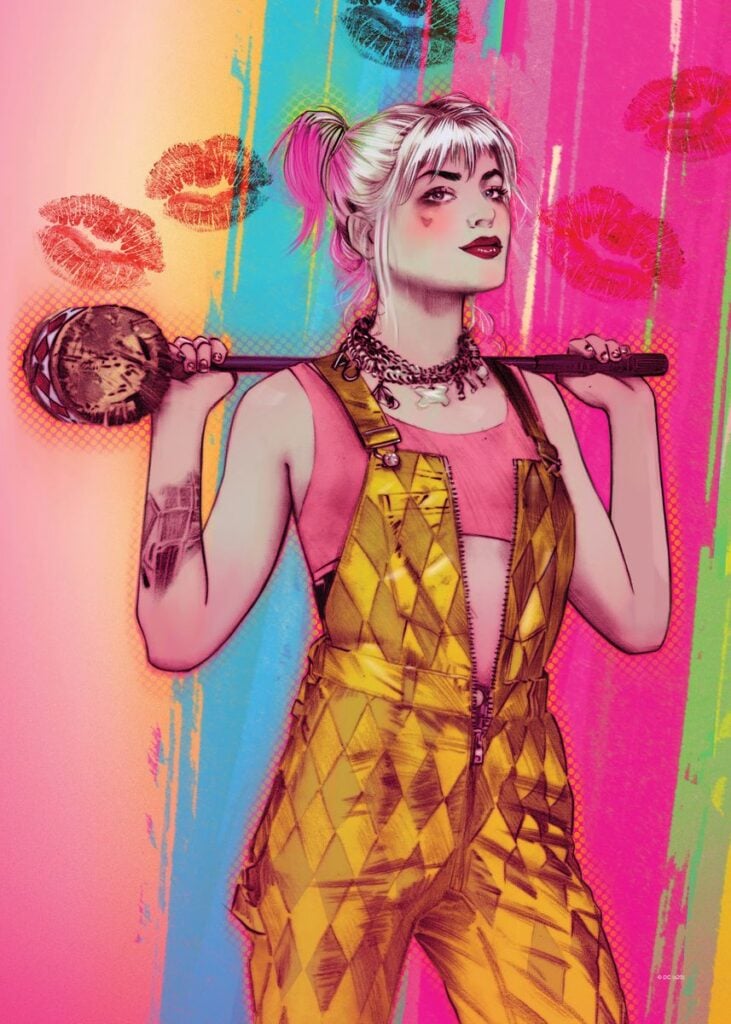 While Harley Quinn is best known as Joker's girlfriend, we all know she deserves much better. No wonder so many fans were excited to see her ditch Mistah J and bond with her long-standing friend and fellow outlaw Ivy. The two first met in an episode of Batman: The Animated Series in 1993 but didn't share their first kiss until two decades later. They seem to be the perfect match, and we can't wait to see more of them!
#7 Cyclops and Jean Grey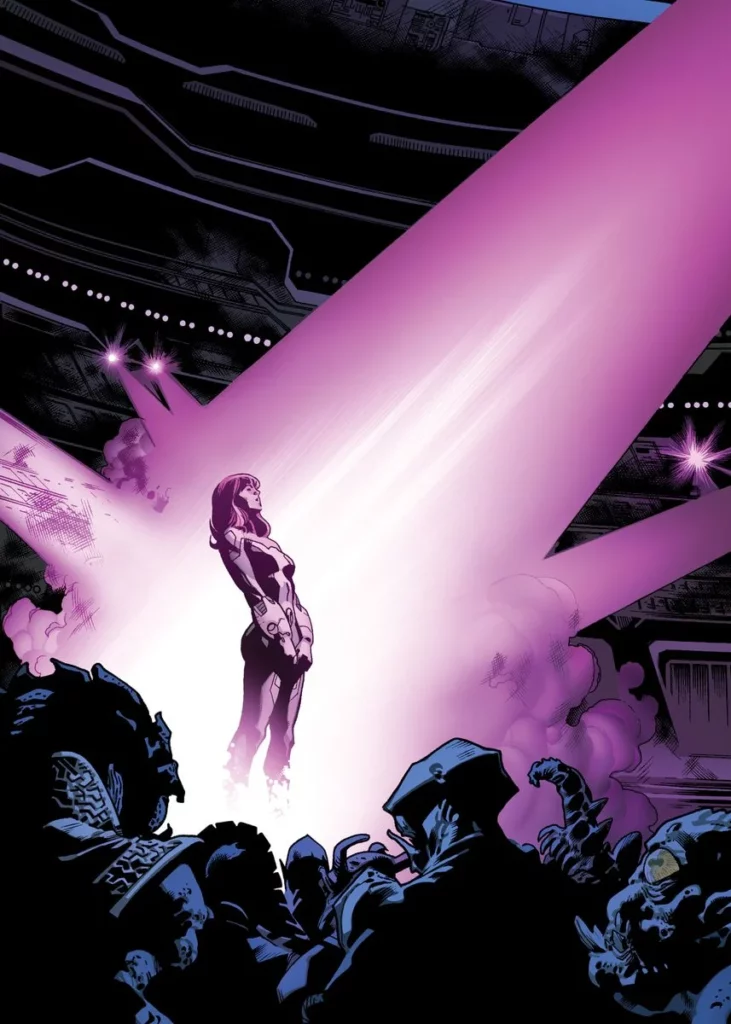 As X-Men fans know well by now, the story of Scott Summers and Jean Grey has been told backward and forward multiple times over the years — but that doesn't make it any less epic when we're seeing it unfold again. The two powerful mutants have gone through many trials and tribulations (including multiple deaths and resurrections). Still, they've always found a way to get back together.
#8 Daredevil and Elektra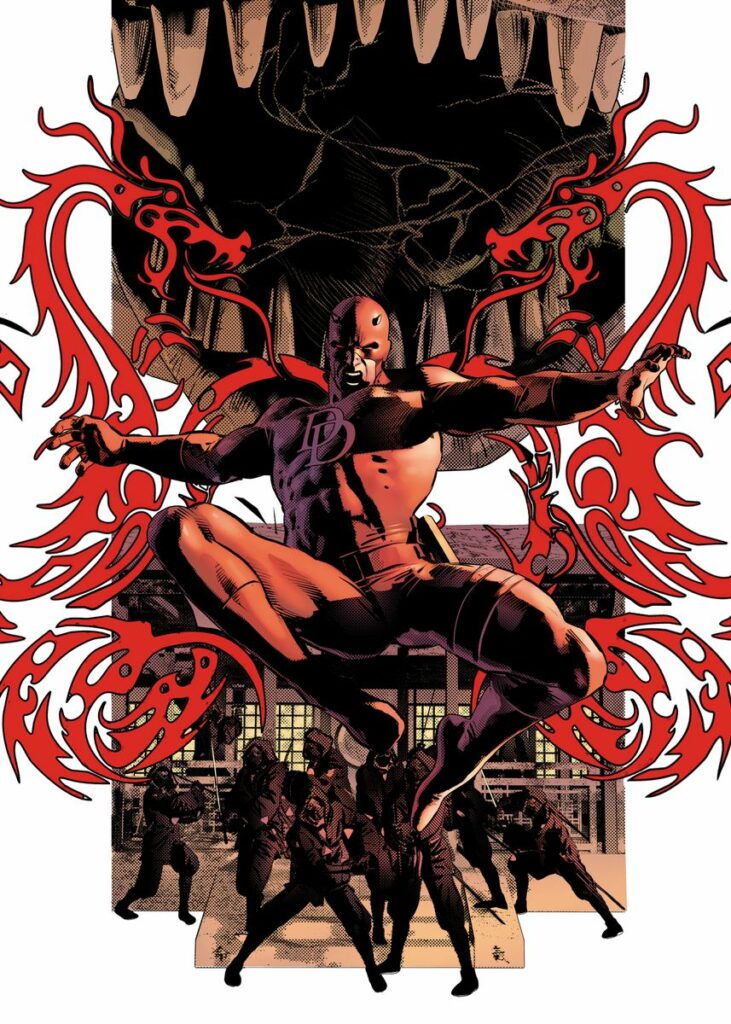 Daredevil and Elektra were once lovers, but a tragic twist of fate tore them apart, leading them down two very different paths. He became Hell's Kitchen's resident crimefighter while she became a servant to The Hand and a ruthless mercenary. Their romance is fierce but destined to fail as Daredevil refuses to give up on his altruism and Elektra on her vengeance and bloodlust.
#9 Star-Lord and Gamora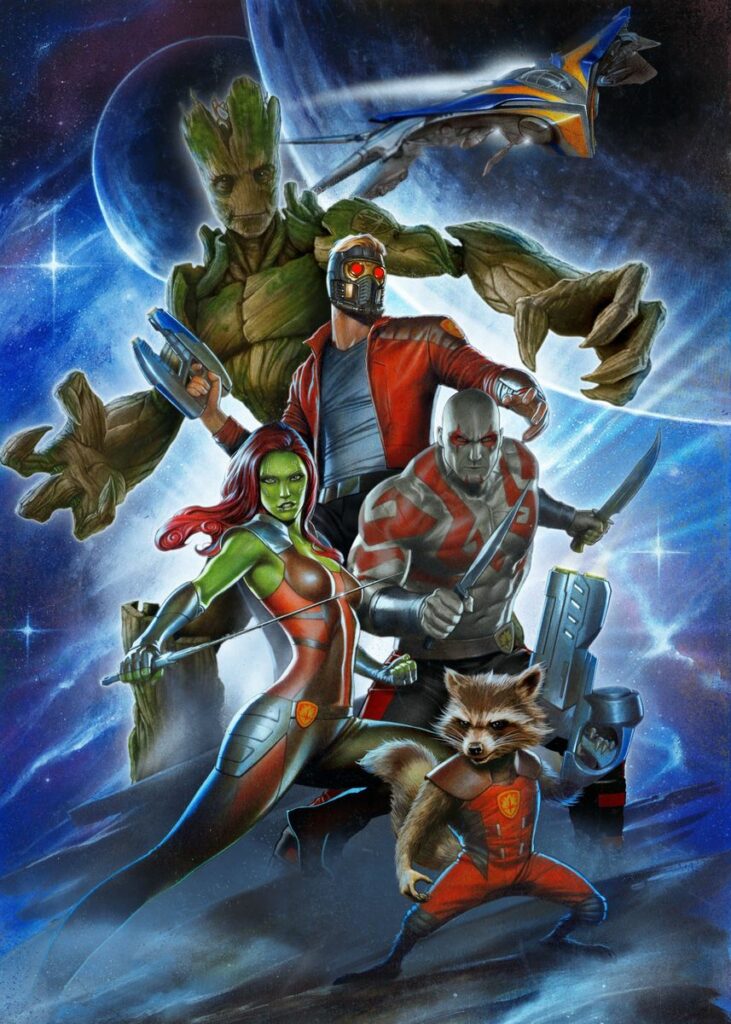 Peter Quill and Gamora are living proof that opposites attract. The goofy space thief and the seemingly heartless assassin are as different as night and day, but there's no denying there are sparks between them from the moment they meet. The two go from wanting to kill each other to being willing to die for one another. They may not always see eye-to-eye, but that's what makes their relationship so relatable.
#10 Buffy and Angel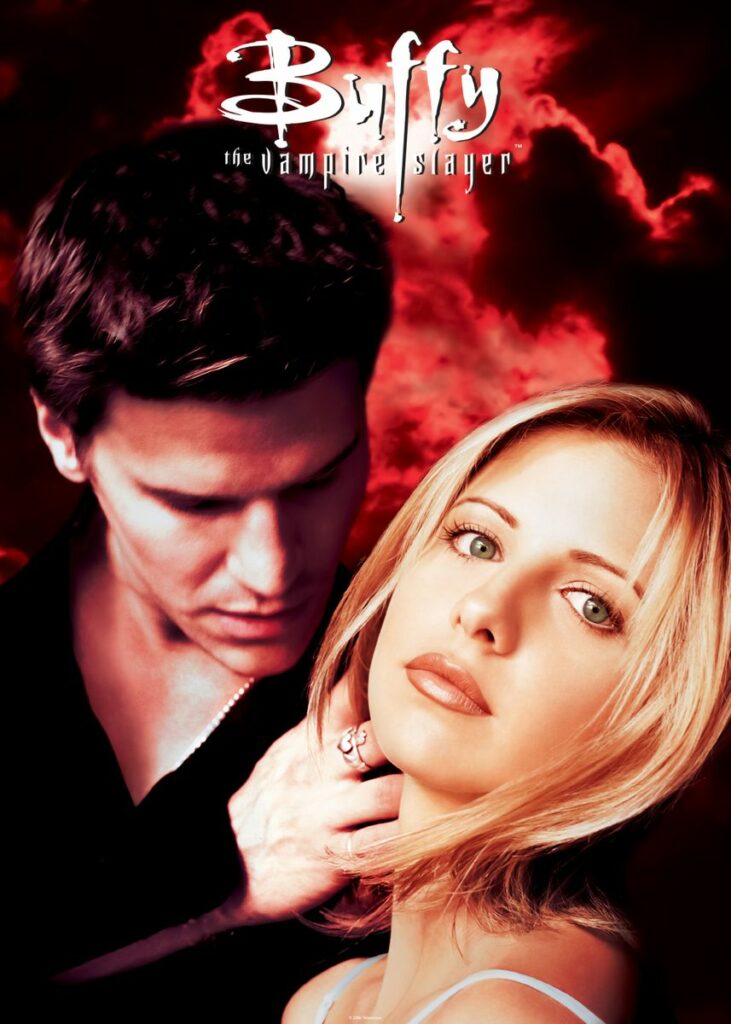 It's a classic love story: boy meets girl, girl falls for the boy who happens to be a vampire with a soul. Buffy and Angel have an epic romance that has been the inspiration for other geek couples like Damon Salvatore and Elena Gilbert fromThe Vampire Diaries or Edward Cullen and Bella Swan from Twilight. While their love is a tragedy waiting to happen, we can't help but root for them all the same.
Over to You!
These are the fictional romantic pairings whose stories have inspired and entertained us for years. What are your thoughts? Do you have a favorite geeky couple that we didn't mention? Let us know in the comments!
Hope you have a Geeky Valentine's Day!