Embracing his love for Manga and Japan, Pierre Marie, aka Paiheme, developed his artistic style by giving it a delicious, vintage touch and filling it with his favorites from the 90s.
Based in France, Japanese in heart, he explains how creating from home works for him, and takes us to his world of graphic design, travels, and music.
Where is your studio and how does it look like?
My studio is in my hometown Caen, I rent an office in the school where I studied. It mainly looks like a 10m² room full of posters and prints, cartons on the ground and of course plants.
What does Paiheme mean?
Paiheme is the way I choose to write "PM" as it has always been my nickname. My real name is Pierre-Marie, so it was normal for me to go for something that sounds similar.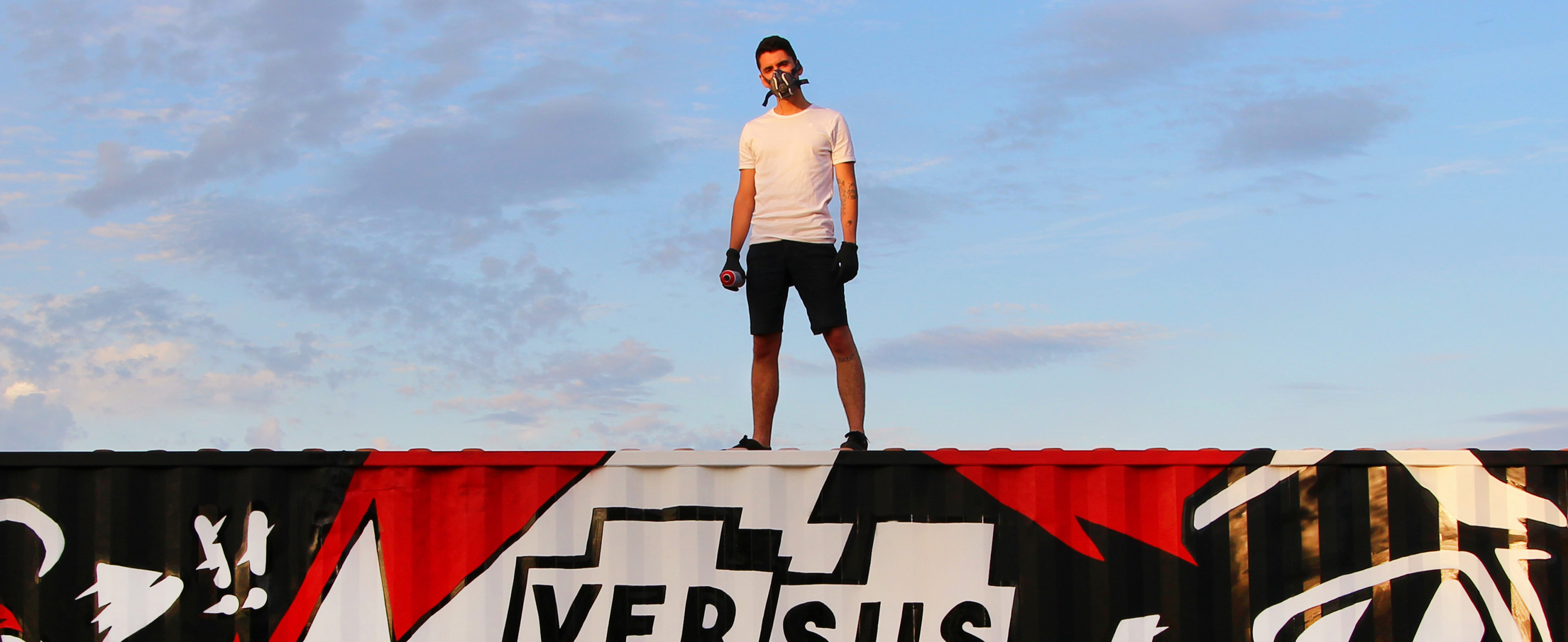 What is your story: a professional artist or a self-taught talent?
I would say both. I studied graphic design for 3 years at Brassart school so I don't consider myself an autodidact. But it was during those years when I started to take commissions and I began to work as a full-time freelancer after I graduated.
Do you normally work from home or is it an unusual situation for you?
When I started to work full time two years ago, I was naturally working from home because it was the easiest way at that time. Six months later I've heard about a room available in Brassart. I immediately took the chance because I knew it would be the best place possible for a new independent worker. It's a stimulating environment. Since then, I brought all my stuff home and it's quite ok. Even if it's harder to work as usual with all these distractions surrounding me haha!
Your designs are very much inspired by Japanese pop culture. Where did that inspiration come from?
Mainly from my travels, it was a shock when I first set foot here in Japan. Since then, I can't stop using the Japanese language in my works. It always adds this exotic vibe impossible to catch with the Latin alphabet. Someday I'll probably use another language, who knows?
Any other stuff from pop culture that drives you to create? It looks like you're somehow coming back to the 90s and 00s.
I love to analyze how ads, magazines, cd covers were made back in the days, so I try to gather as much information as possible, and once I have an idea about how to make a design I use what I've learned and understood. It's about collecting references, what fonts to use, what colors depending on trends, etc.. It's probably my favorite part of my work.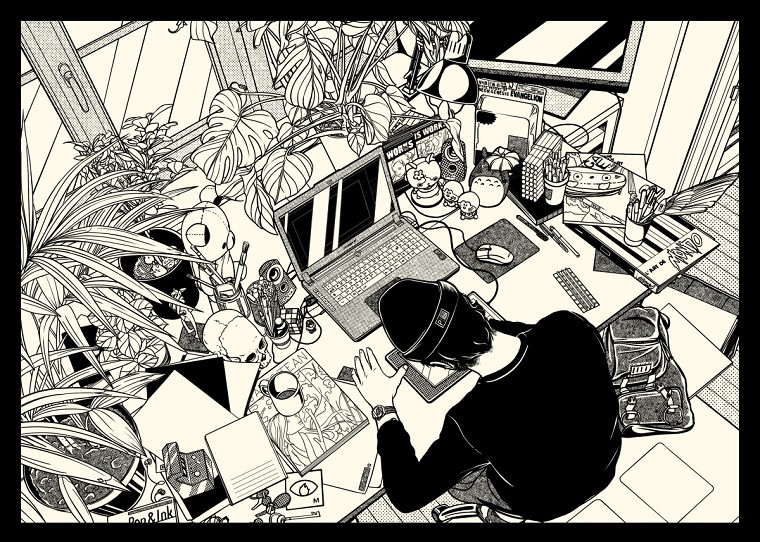 Correct me if I'm wrong but you seem like a comic book fan. Any favorites?
I'd say V for Vendetta written by Alan Moore but I'm honestly more of a manga reader!
What are your other passions, apart from illustration and graphic design?
Besides reading, I love to play music. I play guitar, piano and sometimes I make beats on the computer.
As an artist, what channels do you consider as the best for promoting and selling your art?
I would say Instagram or any social media where your visual content can be impactful.
What do you think of managed marketplaces, providing you with an end-to-end service?
I prefer to do everything by myself but as I am the only person behind Paiheme Studio, they help me to extend my offer with products I could never make on my own.
Hand drawing or tablet?
Both! I always start with a sketch on paper, then I took a picture and send it to my iPad where I do all changes. I always do the very last edits on the computer with Photoshop.
What do you miss the most right now? 🙂
Traveling as I was supposed to go on vacation soon ahah! And going out with friends and family for sure!
Check out Paiheme's video tutorials: