Did someone say Mini bar ideas that can make your friends jealous? Well, how about mini bar ideas that make any chill session unforgettable! All in the comfort of your own home.
Look no further for a collage of the coolest chic home bar ideas you'll find on the internet. We don't just love an ice bucket full of elegant wine bottles, no! we're here to obsess about the best small home bar in a chic nook of your comfort zone to make cocktails for you and your friends. But, if you're a cognac guy or gal, not to worry, we have a few awesome ideas for you too!
These small home bar examples we've included on this list all have a few things in common.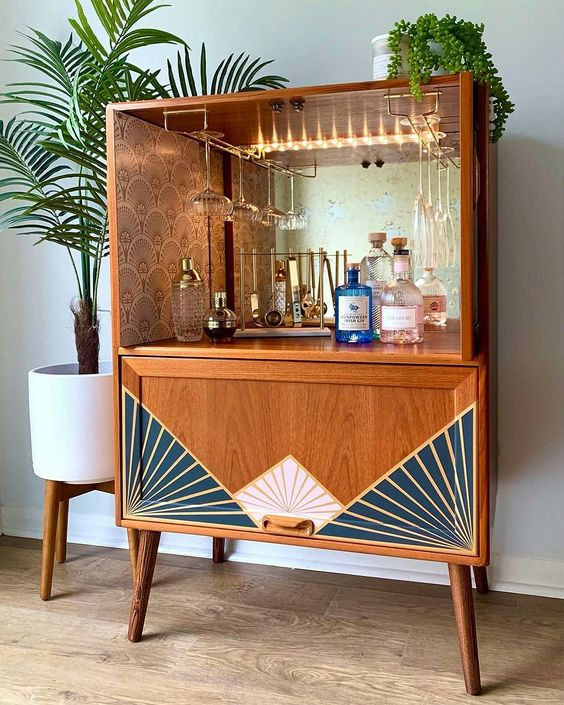 Why You Should Consider Having A Home Mini Bar
Homes are where people go to relax and unwind. Home bars provide a place for good company, great conversation, as well as quality entertainment for drinkers. This is one way to offer your guests an inviting space in your home.
A mini-bar provides so many opportunities for both family and friends. Some mini bars usually have a small refrigerator and one or two shelves for storage. It's perfect for keeping drinks cold and fresh, as well as snacks and other small items. Others might typically have a wine cooler instead of a refrigerator, as well as storage space for bottles and glasses. This type of mini-bar is perfect for those who love to entertain – it gives your guests a place to store their drinks and prepare them right at the bar.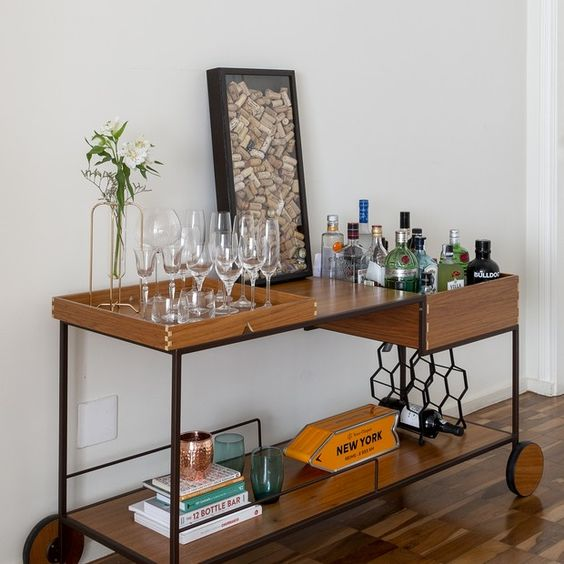 For seasoned drinkers, A liquor cabinet typically has a small selection of liquors, as well as space for glasses and other bar accessories. This type of mini-bar is perfect for those who want to have a home bar, but don't have the space for a larger bar.
The fifth type of mini-bar is the home pub. A home pub typically has a small refrigerator, a sink, and some storage space for bottles and glasses. This type of mini-bar is perfect for those who want to have a home bar, but don't have the space for a larger bar.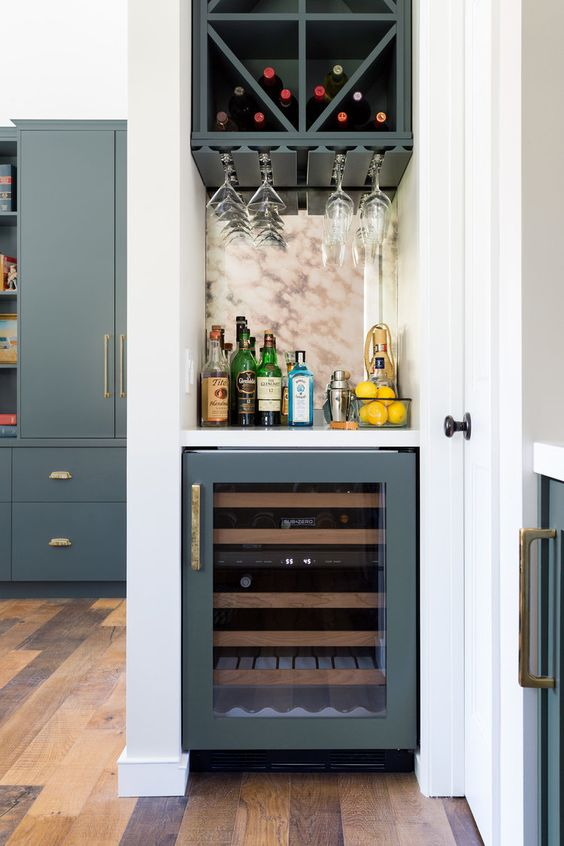 The easiest Mini Bar to have is just a small cabinet or wheeled tray to put in the corner of your living area for easy access. No matter what type of mini-bar you choose, however, it's sure to be a hit with both family and friends. So why not add one to your home today?
Before we get too ahead of our drunk selves and dive into this awesome list, if you're creating a mini bar for yourself, you should also consider finding the right living room wall decor ideas! That would certainly make your home mini bar area stand out.
Now, let's jump into the list of cool mini bar ideas that your friends will absolutely love.
Mixed Drinks Bar Unit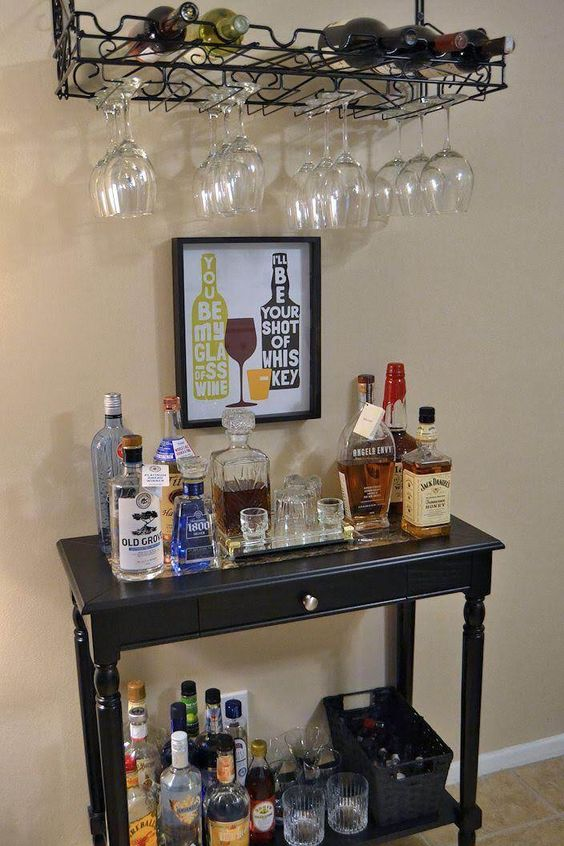 Mini bars are a great addition to any room; they provide a convenient place to store drinks and snacks, and they can help to create a fun and festive atmosphere. To add a touch of awesome like in the example above, add some posters to your mini bar area. You can opt for a poster with a cool quote next to your small home bar.
Nature Themed Small Bar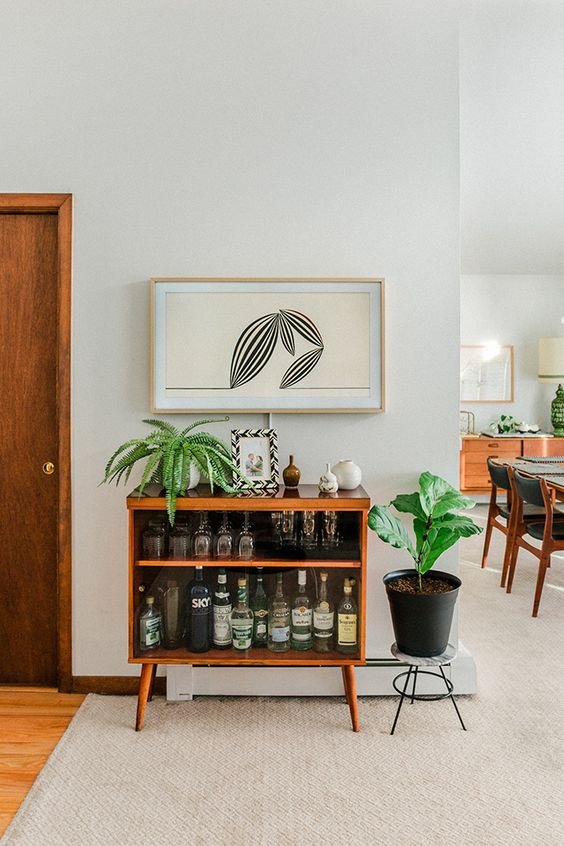 A mini bar is a perfect place to store party decorations, and it can help to create a fun and festive atmosphere.
Cupboard Mini Bar Area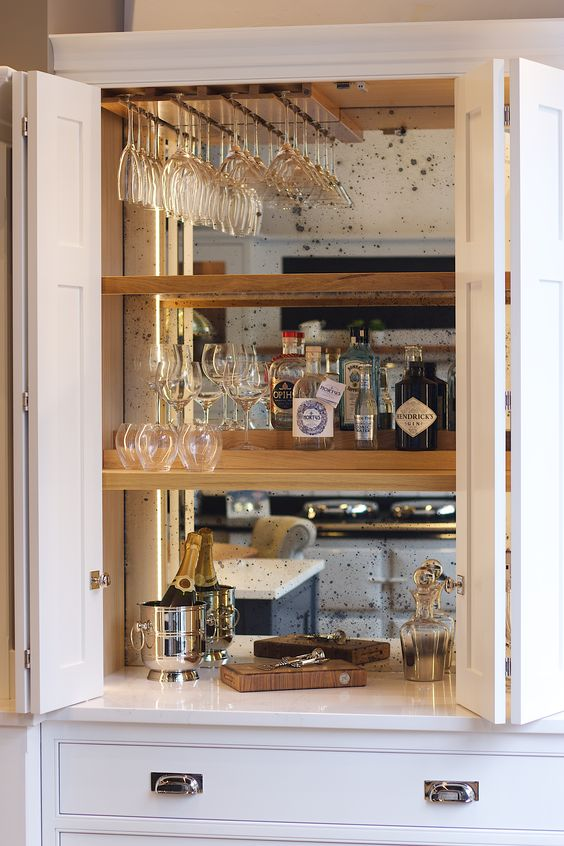 If you have ample space. A mini bar is a great place to store extra supplies, such as napkins, cups, and plates. This helps to keep your kitchen organized and tidy.
Home Bar With Wine Fridge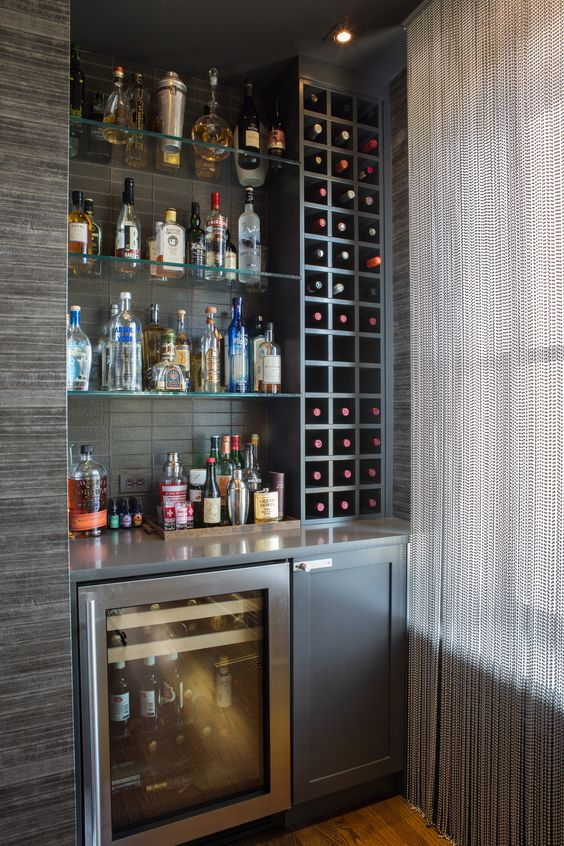 You can keep your home bar looking fresh using decor such as ornaments, lights, and trees.
Hidden Home Bar Cabinet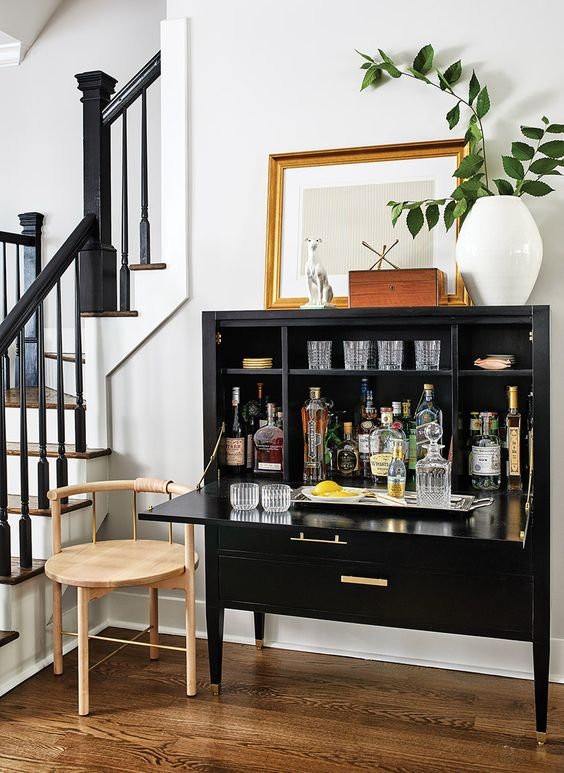 You can keep extra furniture, such as a bar stool and other chairs next to your mini bar. This helps to keep your living space organized and tidy, plus you can sit next to it with a friend and enjoy mixing some drinks.
Small Cocktail Mixing Station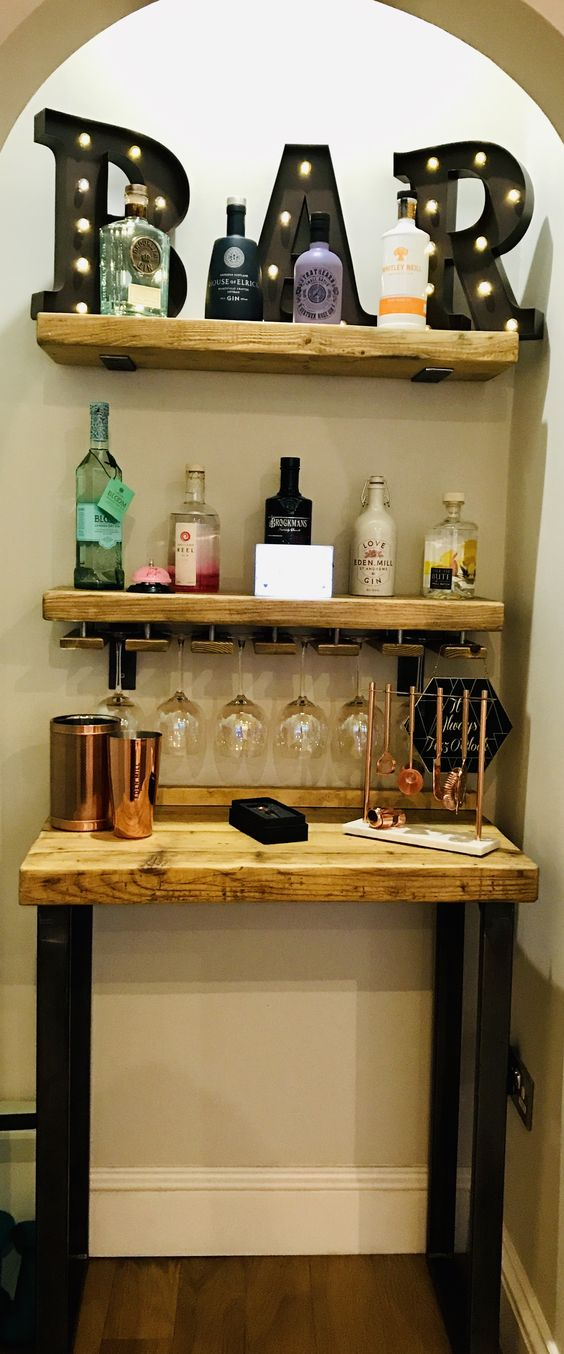 You could store your extra hand towels, cutlery and other mixing tools on your home bar for easy access.
Elegant Home Mini Bar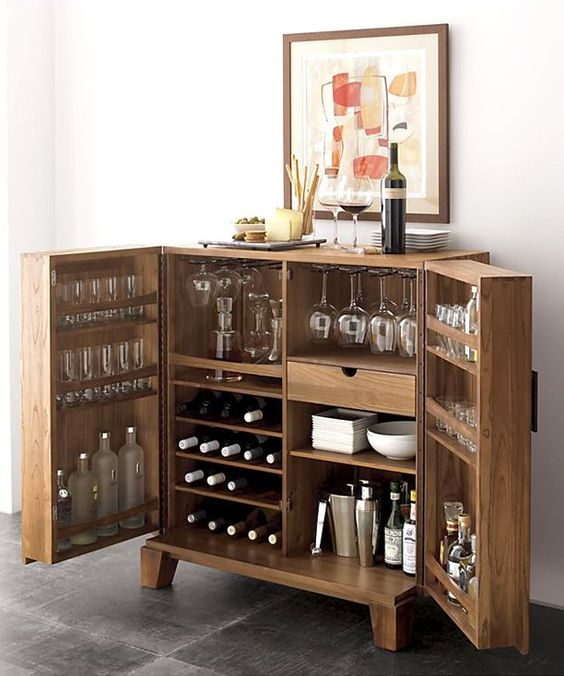 A good selection of wine and champagne is always a must-have in any mini bar.
Summer Drinks Home Bar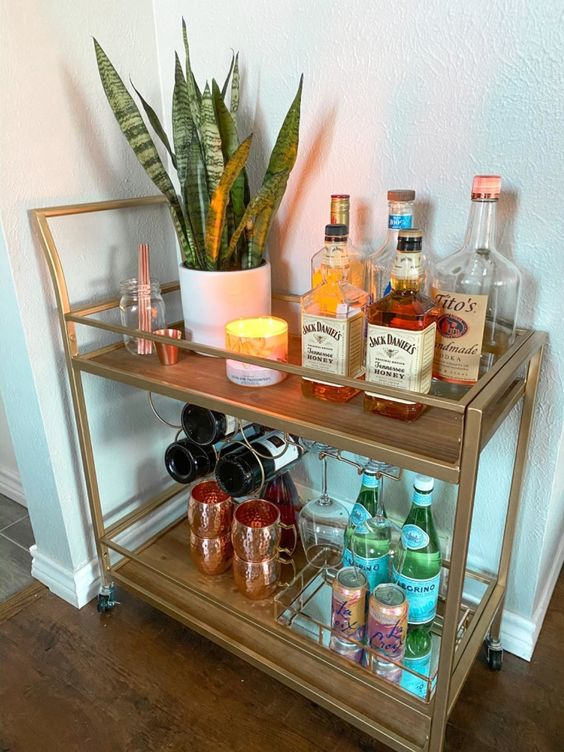 Make sure to include a variety of liquors so you can make your favourite cocktails.
Tiny Dining room Mini Bar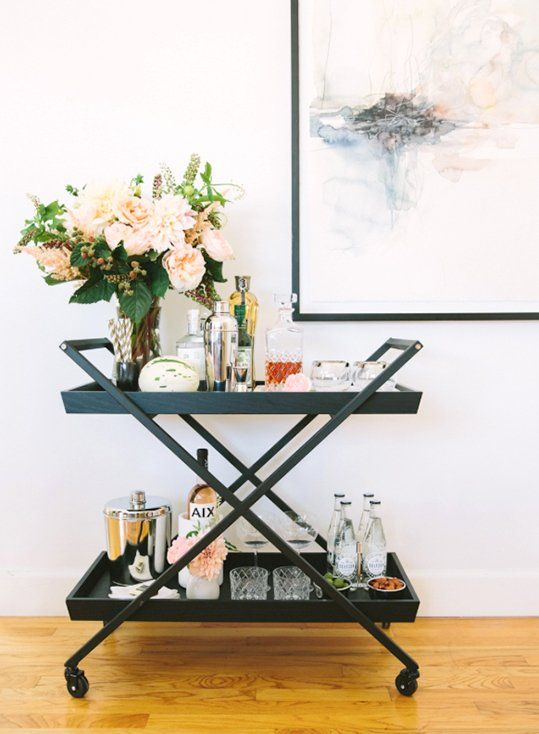 You'll need tonic water, soda, juice, and other mixers to make drinks for everyone.
Full Feature Mini Home Bar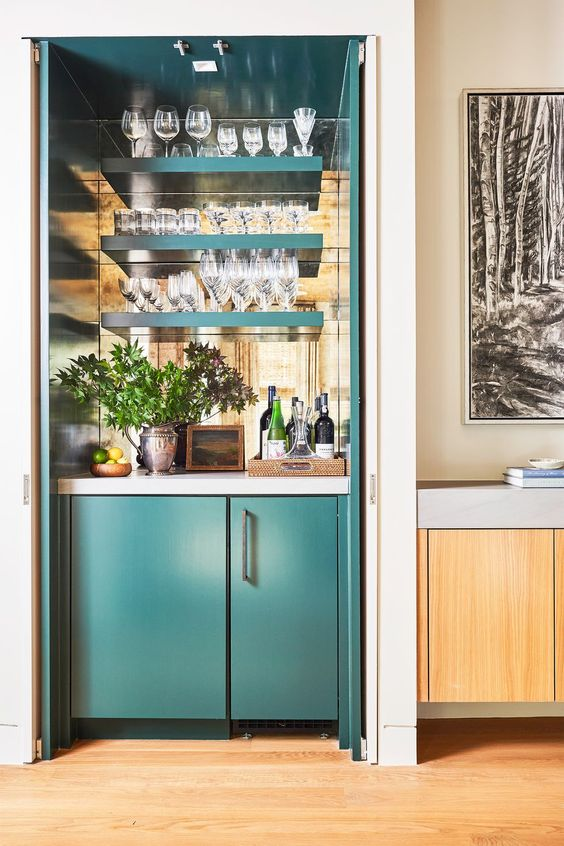 Make sure to have a variety of snacks on hand, from chips and nuts to chocolate and candy.
Upscale Loft Bar Unit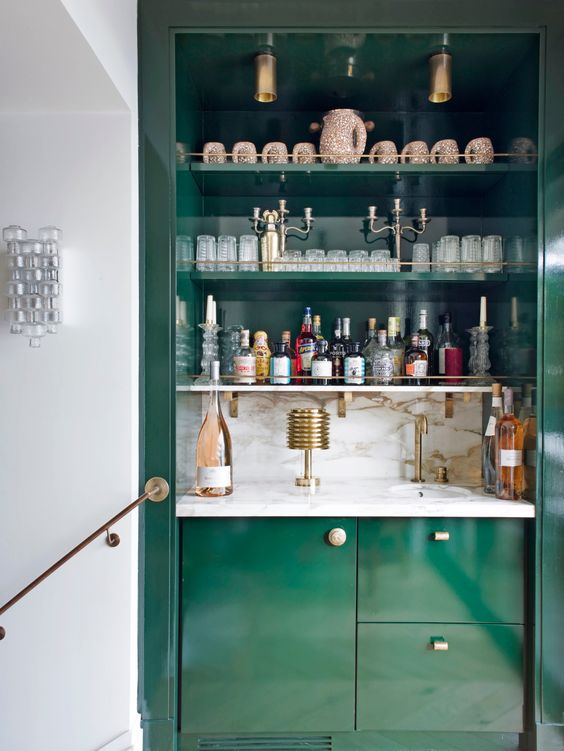 Include a variety of glasses so you can serve all your favourite drinks.
All Your Drinks Mini Bar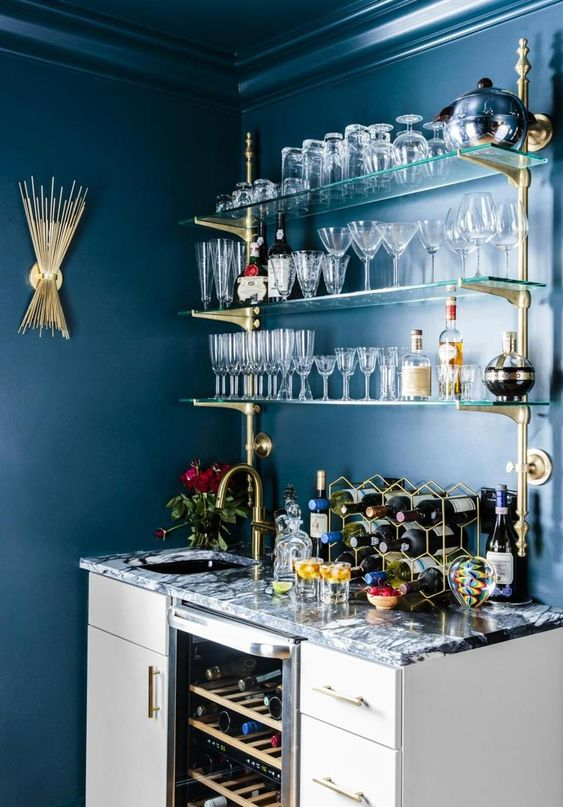 Make sure to include a bottle opener so you can open your favourite bottles of wine or champagne.
Luxury Small Home Bar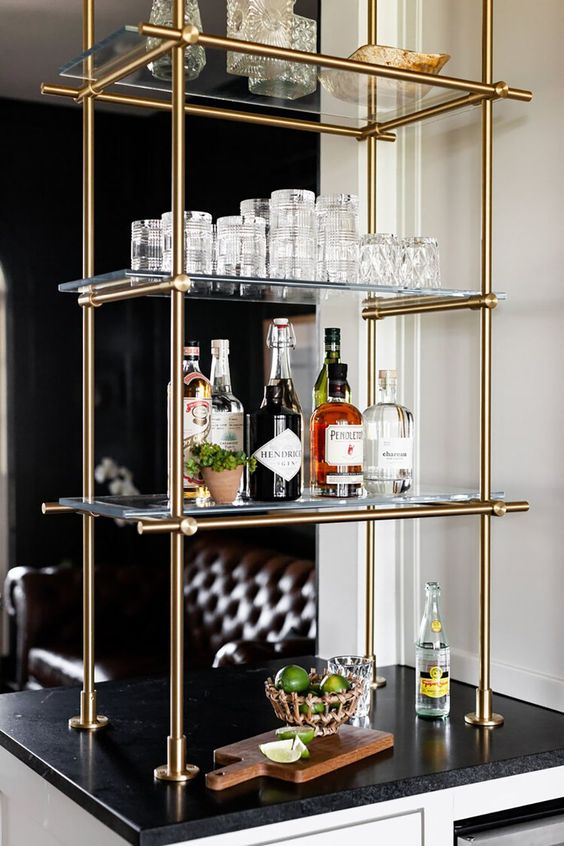 Home bars are a great way to entertain guests and show off your personality. They can be as simple or complex as you want, and can be tailored to fit any budget.
Golden Dining Room Mini Bars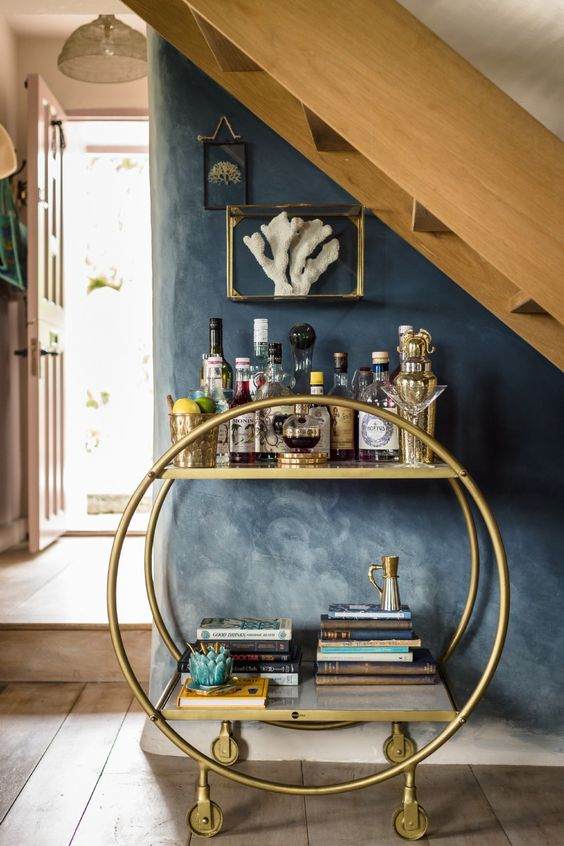 With a comfortable chair and a few good friends, you can spend hours at your home bar without even noticing the time passing.
Silver Small Drinks Storage Space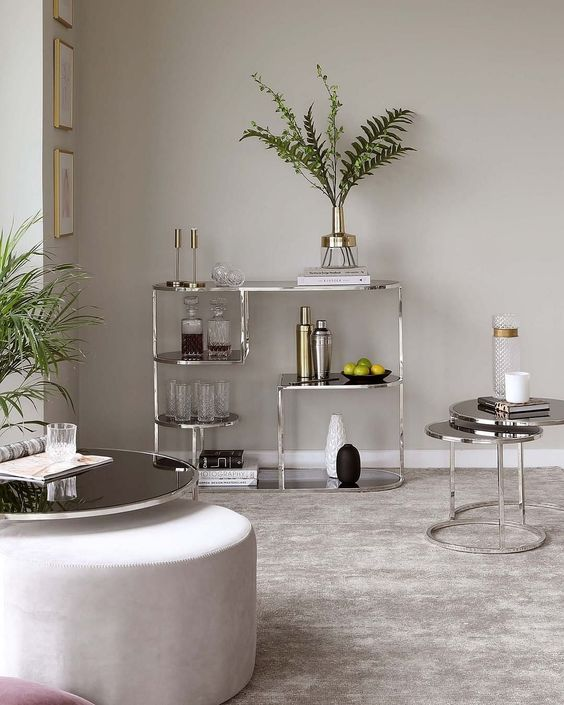 Pantry Wine Cooler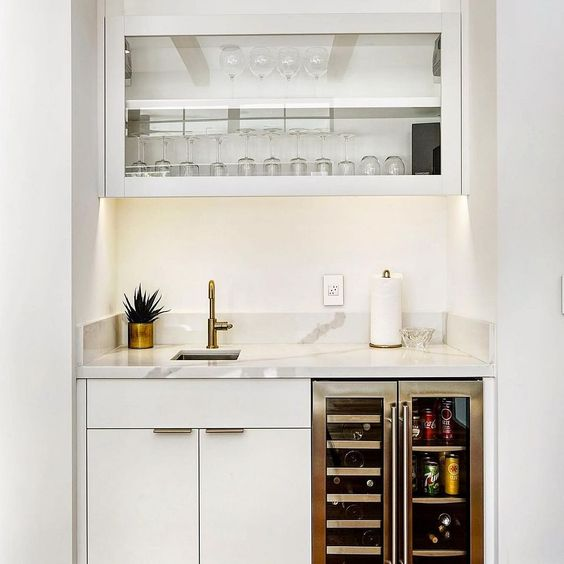 The Home Bar Wine Rack
Hidden Closet Home Bar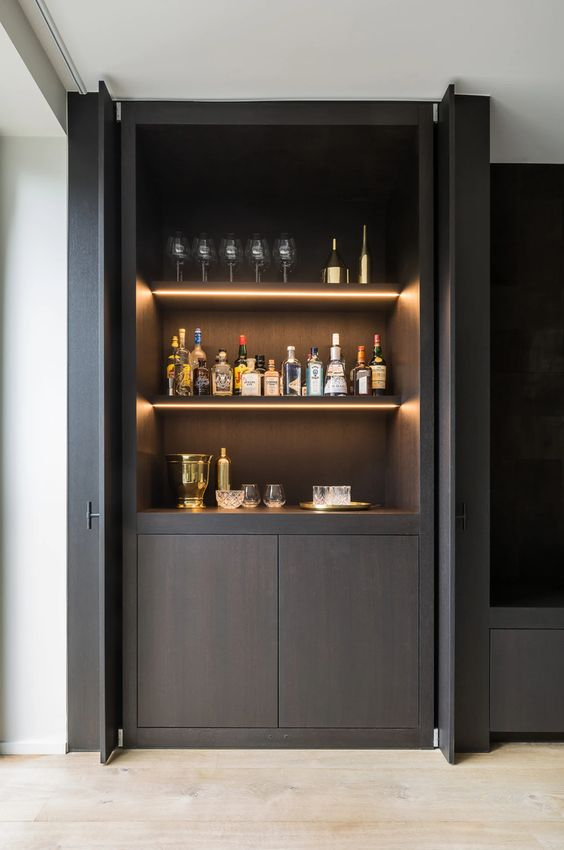 Elevated DIY Mini Bar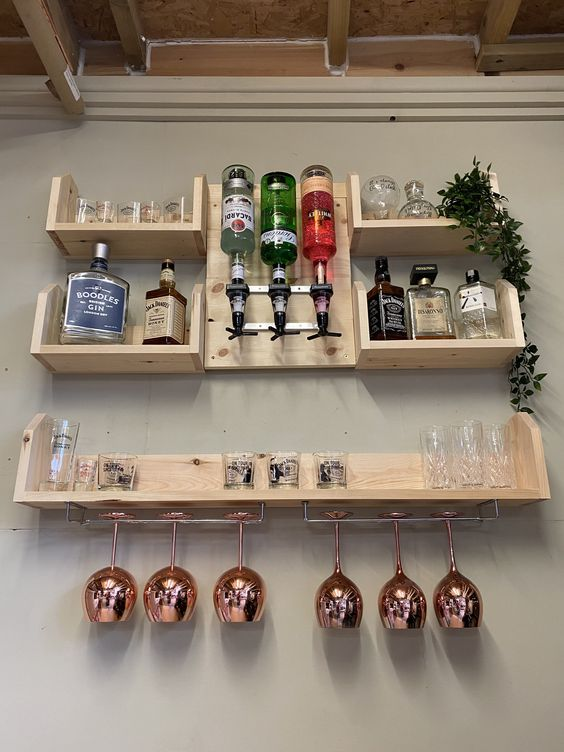 Stunning Open Shelves Bar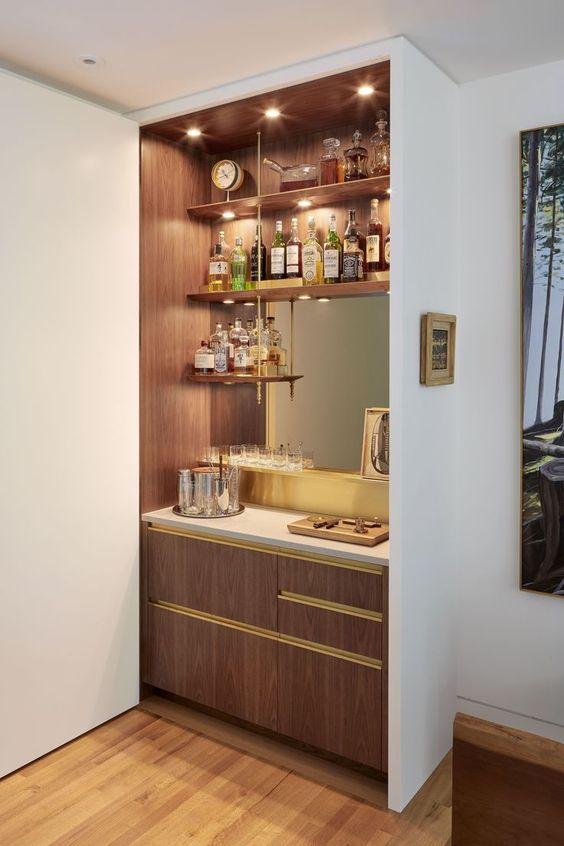 James Bond Style Mini Bar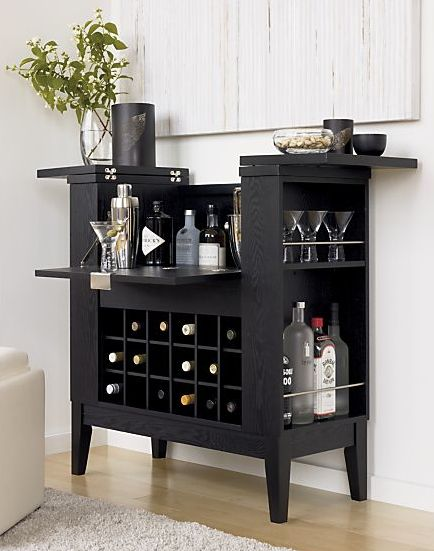 Chic Retro Home Mini Bar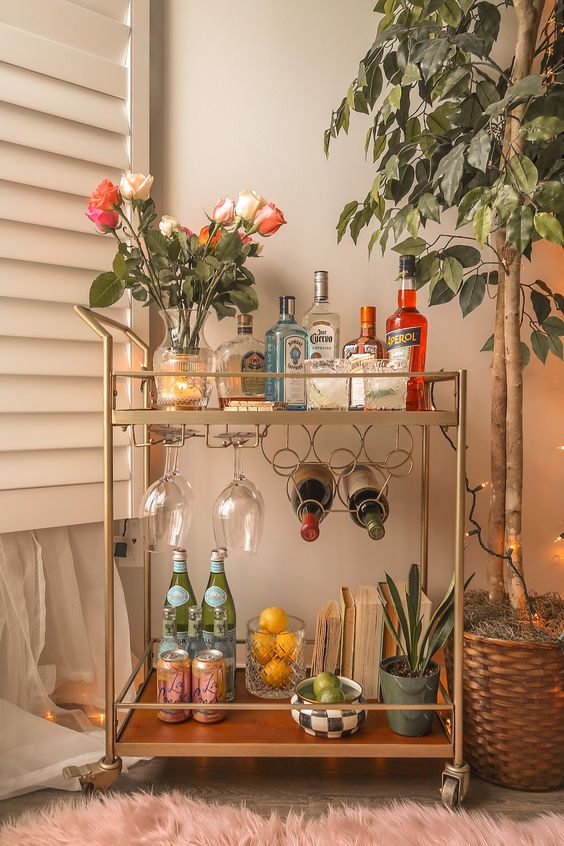 Eclectic Liquor Bottles & Cocktail Station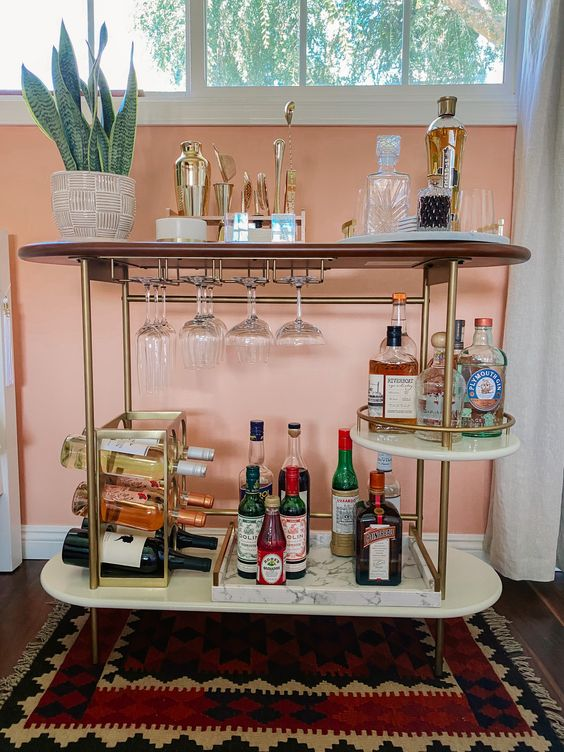 Stunning Mini Home Bar Cart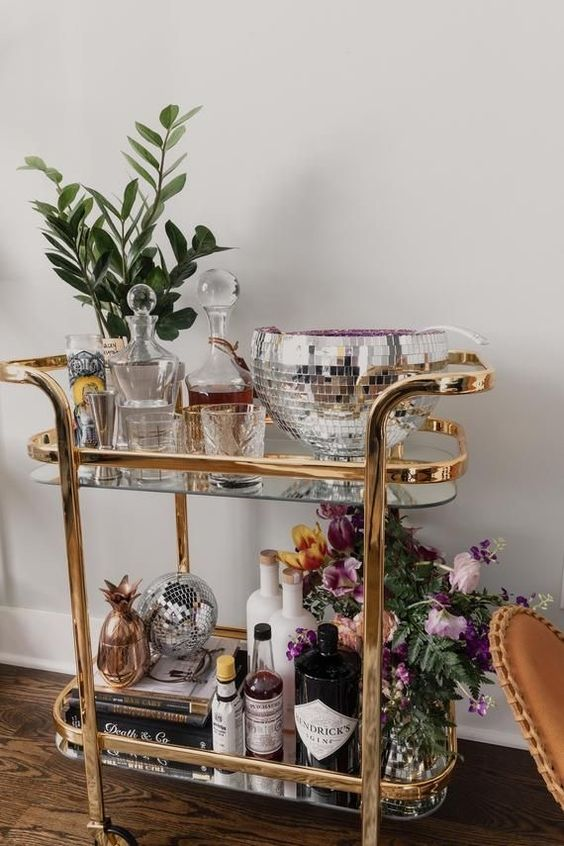 Fun Apartment Bar Cart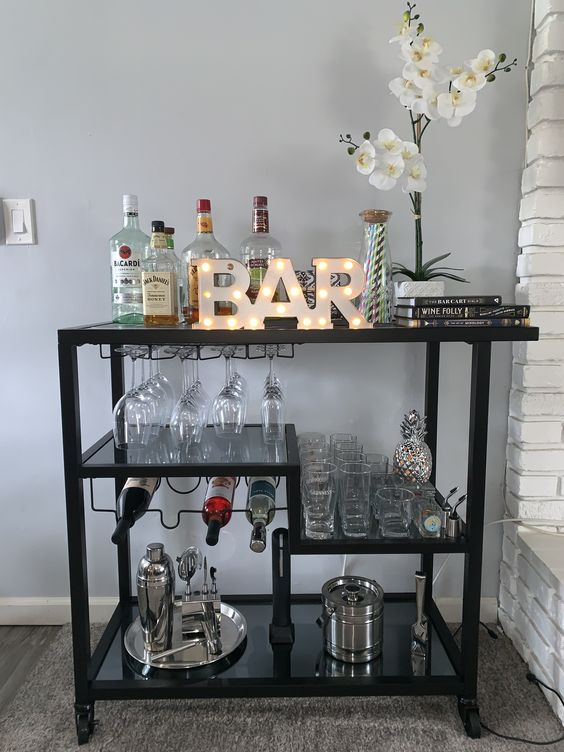 The Tequila Home Bar Cart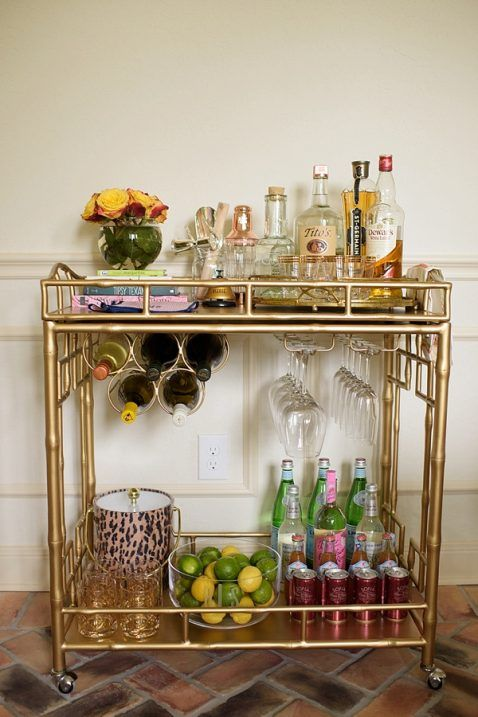 Cocktail Bar Cart for House Parties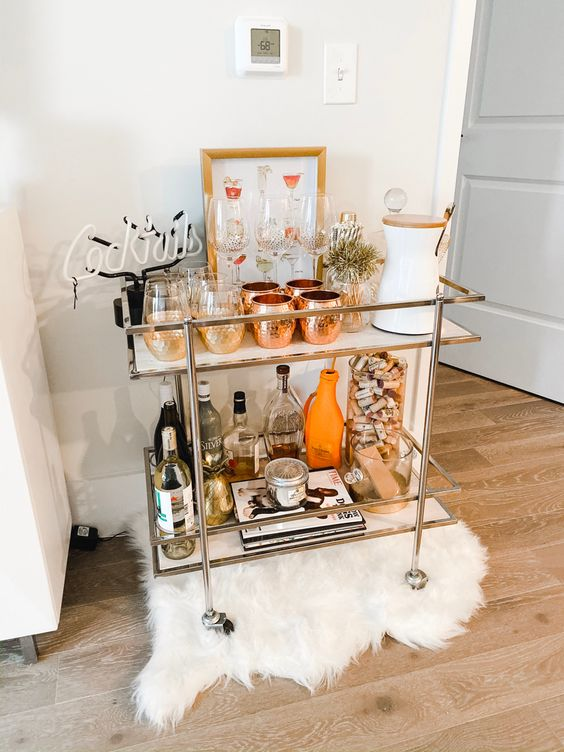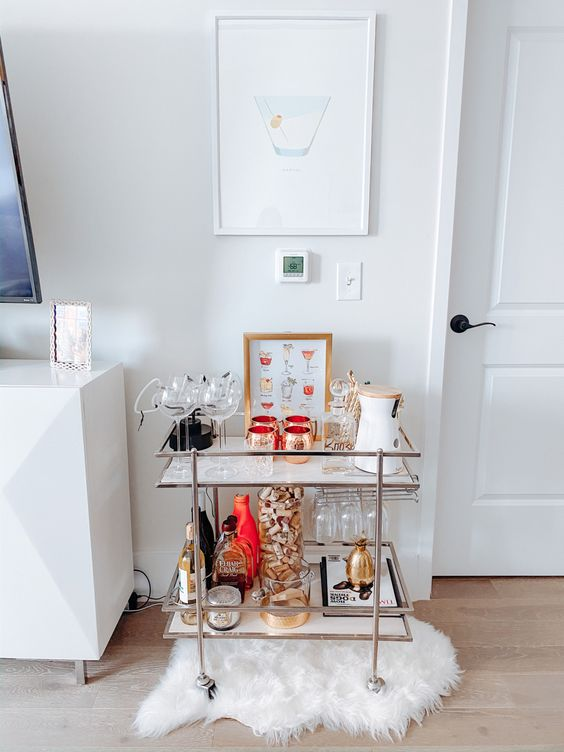 Art Lovers Area for Making cocktails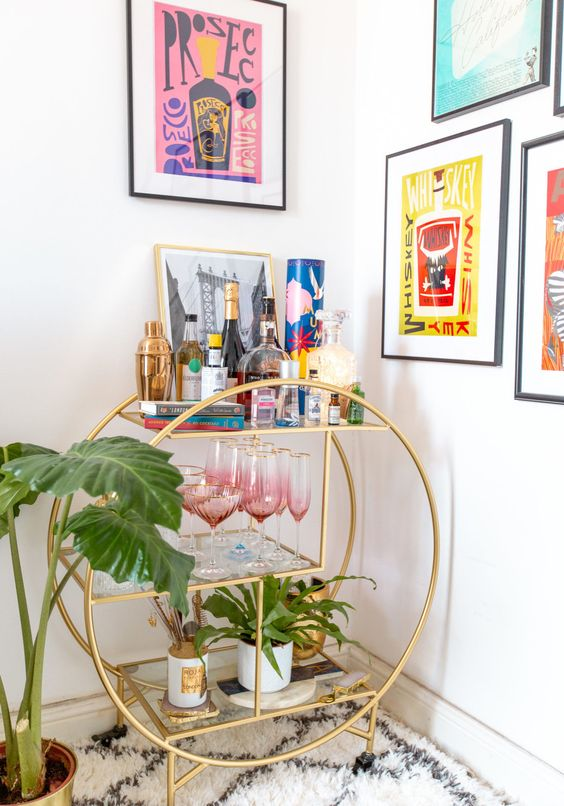 Cool Stacked Home Bar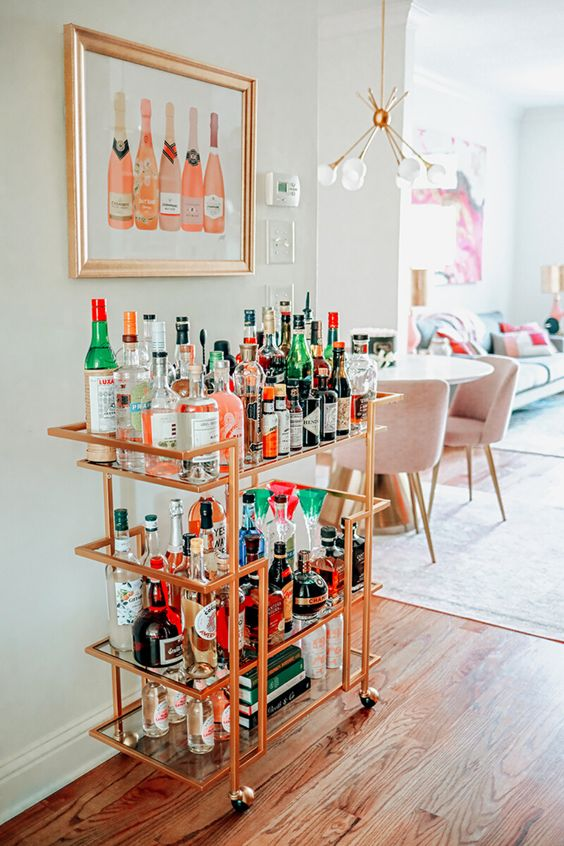 Cute Cocktails & Wine Mini Bar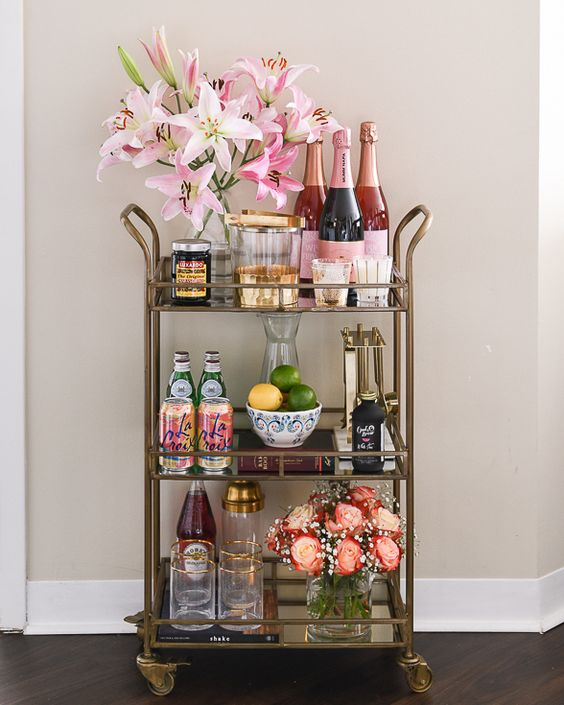 Corner Room Mini Bar Area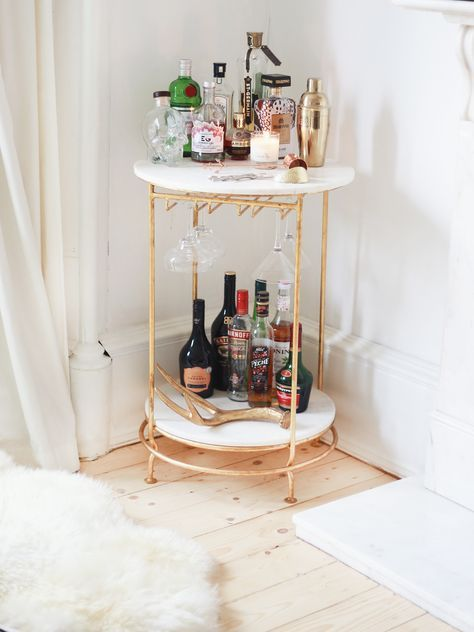 Wall Shelves Mini Bar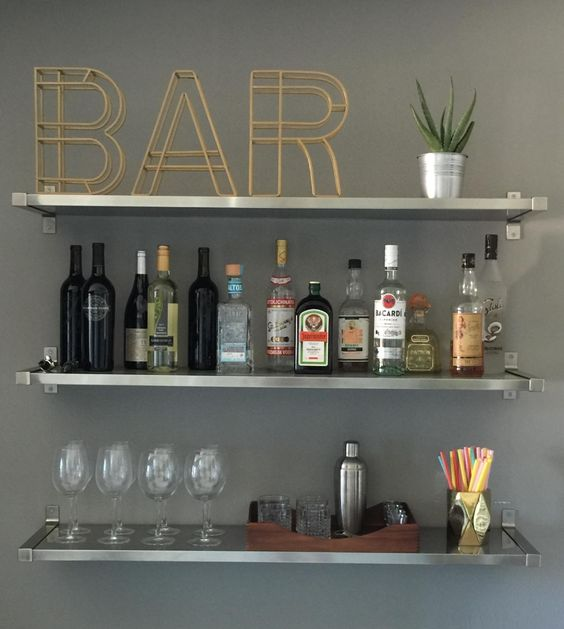 Small Kitchen Drawer Home Bar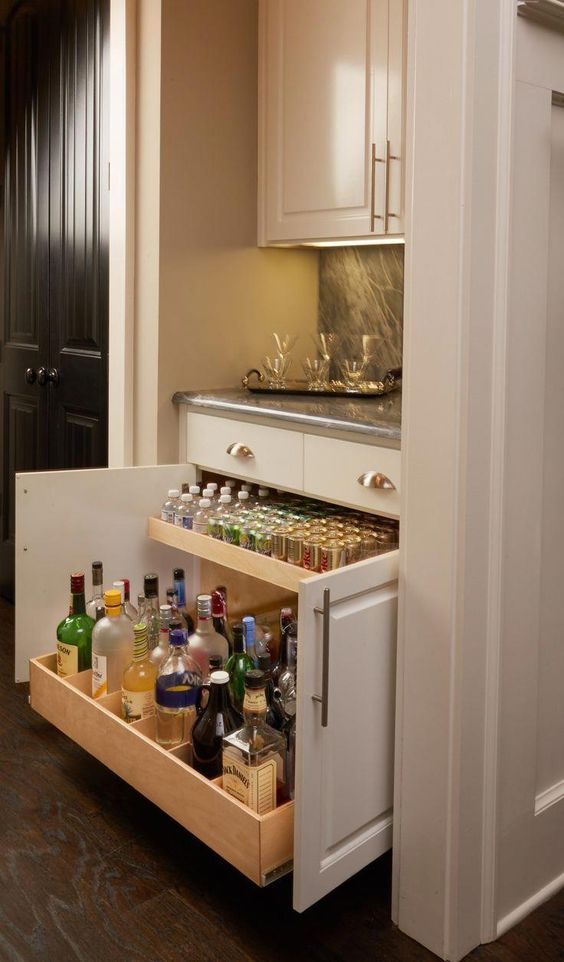 Small Bar Tray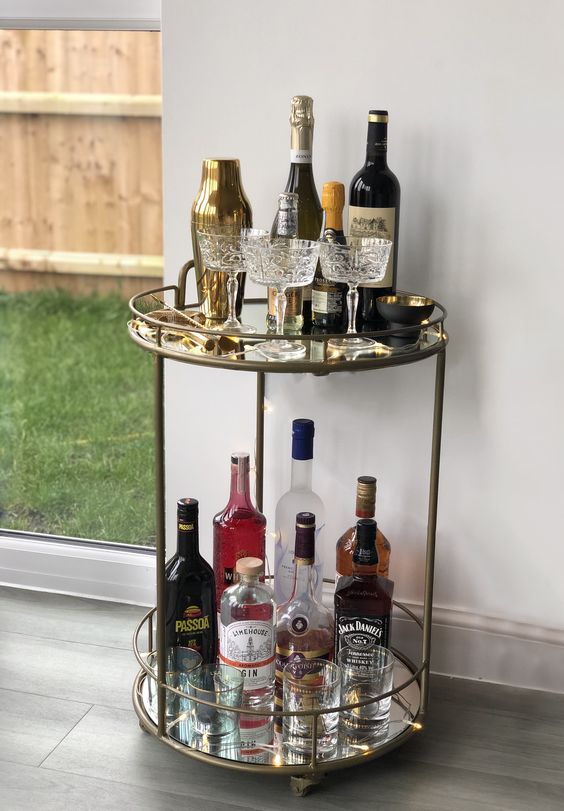 Multi-Level Home Bar Tray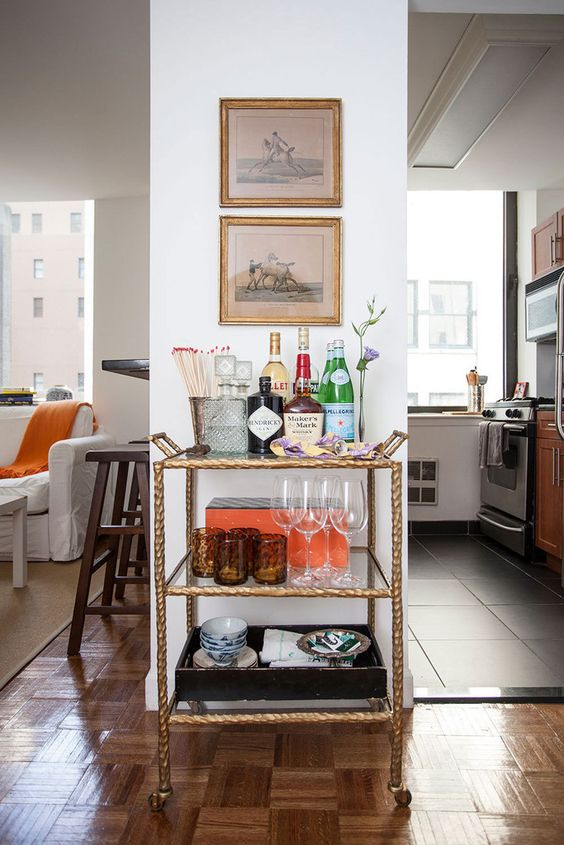 Fun Summer Small Home Bar
Conclusion
Now that you've got enough mini bar inspiration to create your own, it's time to get proactive and buy what you need for your very own mini home bar. Enjoy the process and come up with a bar cart that can hold exactly what you and your friends will need.