Indian visual artist Rahul Das, aka Icosphere, blends futuristic environments with a synthwave touch and creates truly 3-d(ope) art. He builds theatrical sceneries filled with tension and makes the impression that the lone figure faces something greater. Playing with light, colors, and composition, Rahul Das confronts us with a mystery behind his work.
We caught up with him to reveal some of the unknown, so continue reading and discover his story.
How did you become an artist?
When I was young, I really admired films, so I took my bachelor's in filmmaking. I learned photography and the fundamentals of arts and design. Also, I made a lot of friends with those who are studying animation and design in college.
I loved the process of making digital arts, so I started learning design software like Photoshop and Blender 3d by watching Youtube tutorials. It became my hobby, and I became a full-time digital artist.
Your artistic nickname is Icosphere. How did you come up with that idea?
Icosphere is one of the 3d geometry primitive in Blender, mostly used for motion graphics. I found the name icosphere interesting, so I made it my nickname.
You live in Vadakkencherry, India. What does your studio look like?
There is nothing special about it. My studio consists of a desk, a custom pc build, an Asus pro art monitor, a Wacom tablet. There is also, of course, a chair in my small bedroom.
What does your typical day look like?
As a freelancer, I spent about 7-9 hours a day making cover arts, visuals for musicians and working on my personal projects. Whenever I'm free, I take a walk and like to spend time with my friends and family.
What do you enjoy the most about your job?
The most exciting thing about my job is that I can bring my imagination into reality. I can make whatever comes to my mind, and there are no restrictions for it. I enjoy the process a lot!
You create mostly fantastic, mysterious places. What are your biggest inspirations?
My biggest inspiration to make art is nature and technology. I really love blending technology with nature and making it into fantasy mystic worlds.
You said that you find a lot of joy in creating storytelling through pictures. So what's the story behind your favorite one?
I made a series called 'Destinations', which includes ten artworks. They are my favorite ones because I'm happy with how they turned out. The story behind the artwork is a wanderer who traveled beyond the worlds and experienced altars of different realms
If you could choose one fantastic place to live in, what would it be?
I would choose Paris because it is known for being a city of love and its beauty. Paris is full of incredible architecture, gorgeous side streets, and some of the most famous museums and landmarks.
What would it be if you had to choose one thing that you love the most besides art?
For the past couple of years, I have been beekeeping. Now I have ten beehives in my garden. I like to maintain the hives and watch them collect honey from flowers. Beekeeping is one of the things that I enjoy doing the most besides art because bees are astonishing!
What are your artistic plans for the future?
In the short term, I have plans to start a Youtube channel. In case of the long term, I have the ambition to direct an animated movie.
Instagram: @ico_sphere
Rahul Das launched his own Limited Edition Displate, and it looks incredible (sold out already, sorry!):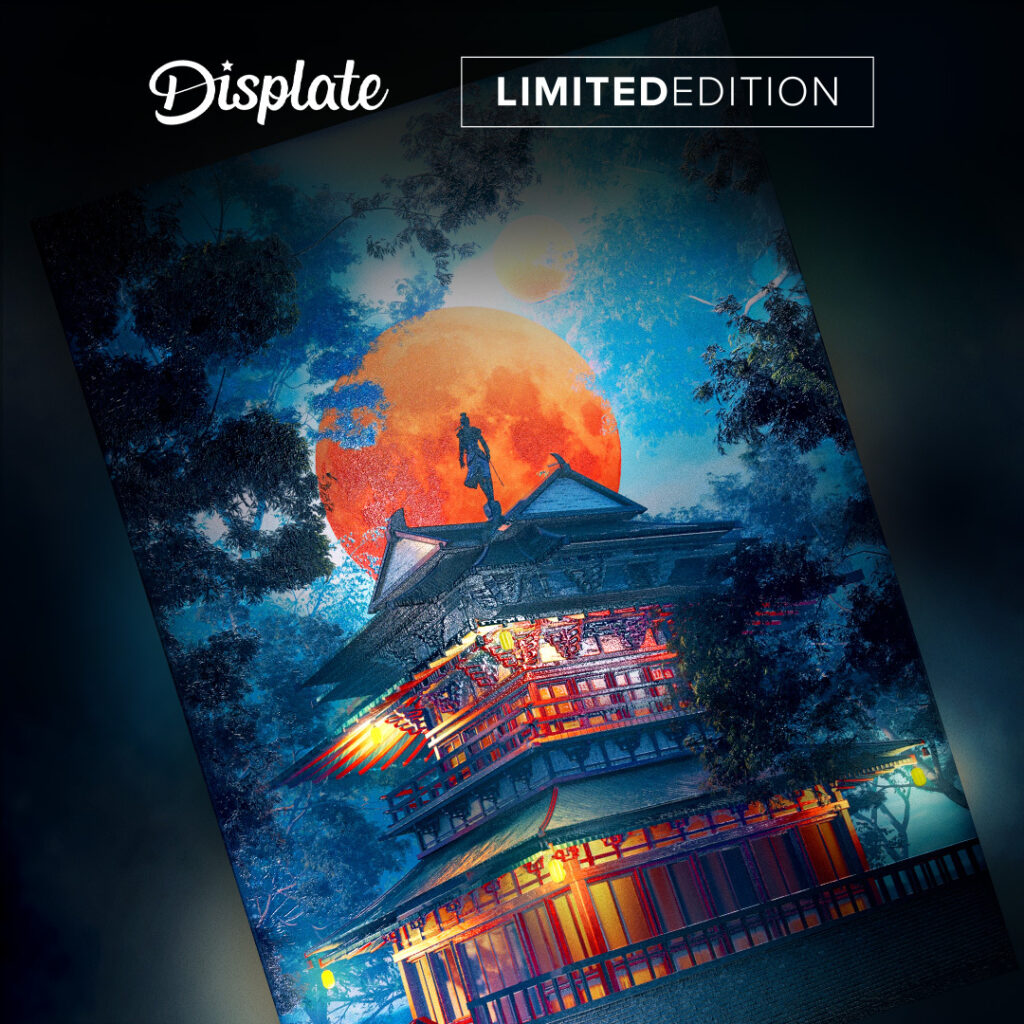 ---