It's here, folks! Our very first Ultra Limited design.
We set out to create something bombastic, something for all the elite collectors out there.
And for our first design, we insisted on one rule: it had to be godlike.
Picking Ruby Art for this project was a no-brainer. Her design The Watatsumi has all the divine qualities we were looking for. Plus, it inspired our Design Studio to enrich it with some of the exciting printing techniques we're introducing in this Ultra Limited Edition series.
Come on, let's find out some more about the whole process!
Meet the first member of Ultra Team: Ruby Art
It's not everyday that you meet someone like Ruby Art.
Born in Canada but with a restless Japanese soul inside, her creative endeavors are visibly influenced by her fascination with the Land of the Rising Sun.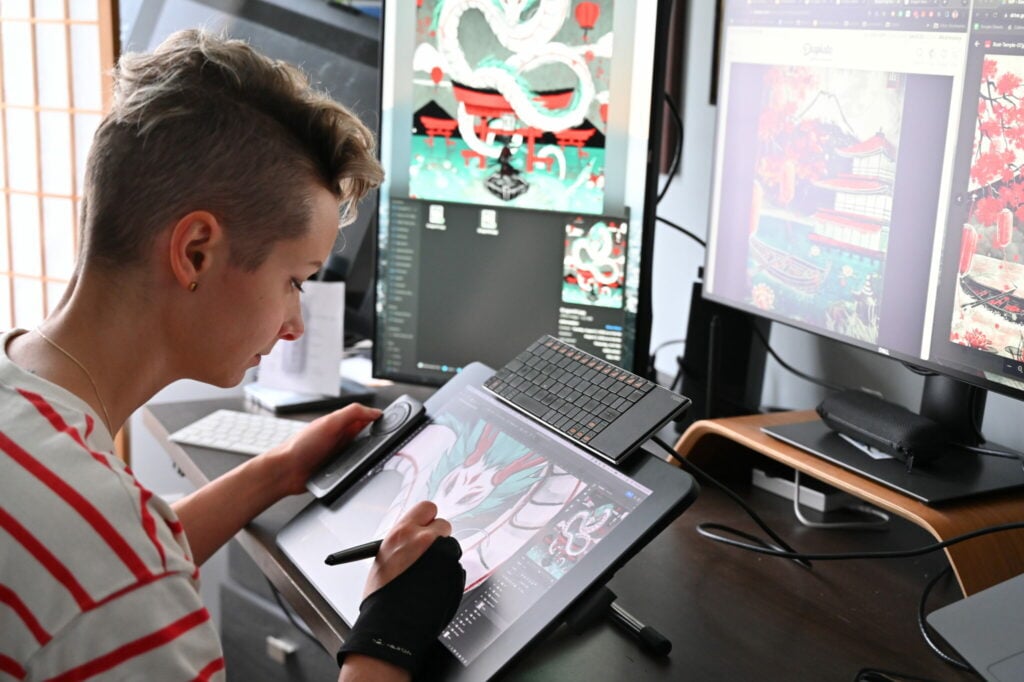 The culture, the anime, the video games, the stunning imagery – she absorbs everything before adding to it with her art.
As the author of several beloved Limited Edition designs, Ruby Art was one of the first artists we contacted when putting together our exclusive Ultra Team.
And she didn't hesitate.
Don't miss our video where she talks about her overall involvement in our Ultra Limited Edition project!
Creating a collector's dream piece
Ultra Limited Edition is a big project.
It is, after all, a big poster!
Switching to an L size from Limited Edition's M, our dedicated Design Studio team was very curious to see how all the upgrades and details would turn out on this big format.
Spoiler: they look stunning.
But let's hear how they describe the whole experience:
"When working on The Watatsumi we mostly focused on the textures. We used special printing techniques to enhance the artist's unique style and added high quality details to upgrade the viewing experience.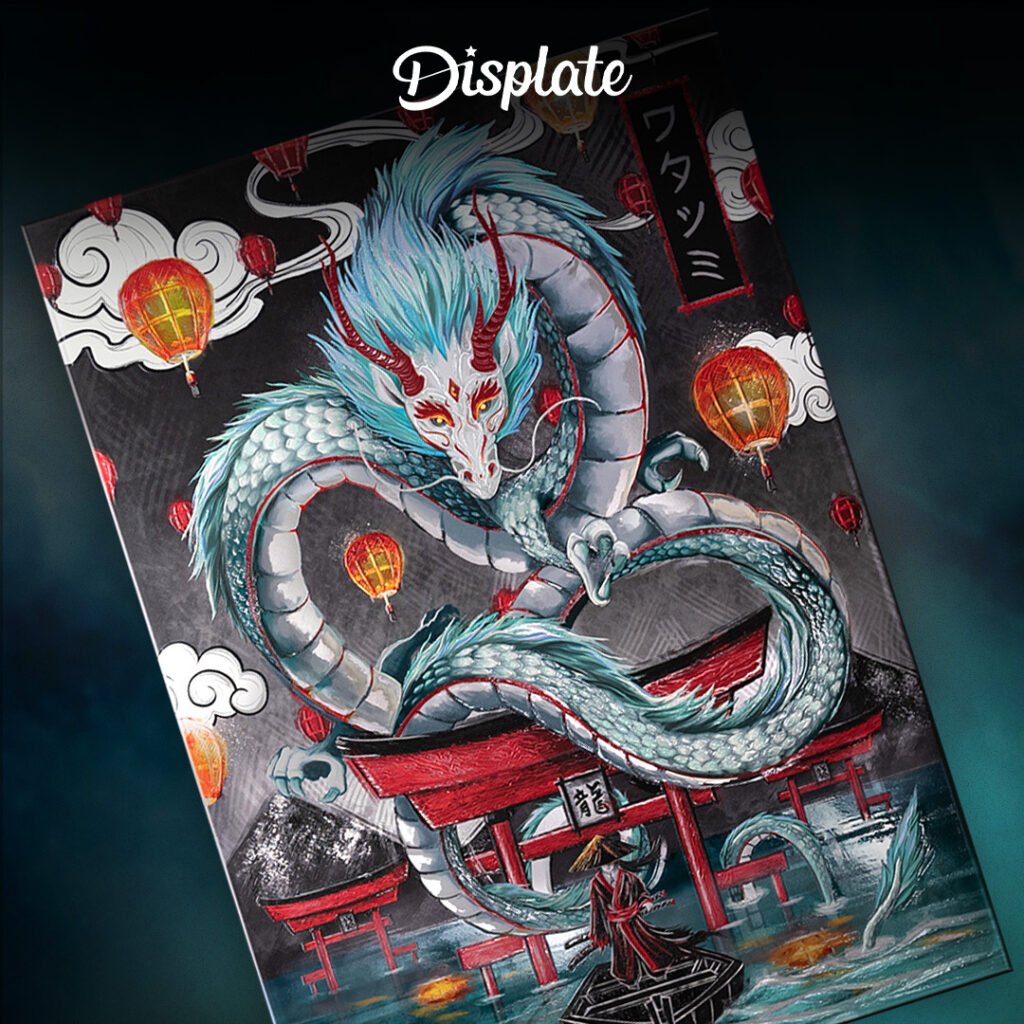 The process was quite challenging; we had to test the design multiple times. We tried different textures, to find the ones that would best fit with Ruby's artistic style and our designers had to draw all of the new textures themselves.
Afterwards, we used printing machines, but also manual screen printing techniques, where our professionals added the extra upgrades – in this case the silver underprint and glitter on top.
During the process, we were also testing a holographic foil, but we had to skip that idea for now. Nevertheless, we're always looking for new and exciting experimental upgrades, so keep your eyes peeled for the next Ultra Limited Editions!"
There you have it!
This is how our specialized Displate team worked closely with Ruby Art to bring you this L-sized masterpiece that every collector would love to have on their wall.
And we're only getting started.
The next superstar artists already joined the Ultra Team, and thye are hard at work creating unique, extraordinary pieces for the next Ultra Limited Editions. Expect new Ultra Limited Editions drop once a month in only a few hundred copies each.
Mark your calendars – the Ultra hunt is on!
---