Prepare to die, but this time in awe, as we present to you our new collection of DARK SOULS metal posters.
We've been ramping up our portfolio of gaming designs for a while, but only now have we been able to bring you the officially licensed art of the iconic DARK SOULS series. A cult classic of modern gaming, the franchise has captivated gamers with its unrelenting difficulty, gothic setting, and opaque lore. If you, too, have been spellbound by the punishing magic that is DARK SOULS, then our selection of collectible posters is just the thing for you!
Return to Lordran
Featuring character and landscape designs from all three critically acclaimed titles, these prints are a visual tribute to the forsaken world of Lordran and the evil that lurks within. Crumbling architecture, dark environments, and doomed heroes—all rendered in stunning detail and vibrancy—are sure to bring back memories of you hacking (and dying) your way through the games.
Our posters are forged from durable steel and come in several options, including splitting your image across multiple plates to transform any wall into a DARK SOULS shrine. Just imagine this bonfire design sprawling across your wall in glorious metal!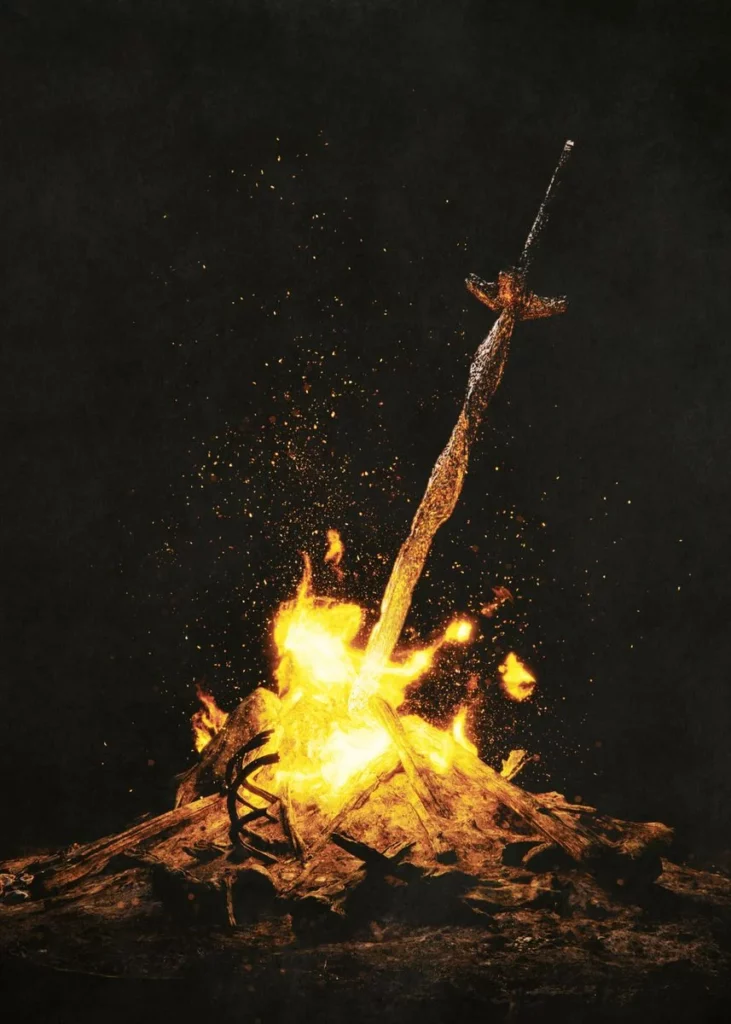 Thanks to our unique mounting system, Displates require zero power tools to hang and are extremely easy to remove and rearrange.
Ready to take your fandom to the next level? Start your DARK SOULS posters collection today! And may the flames guide thee.