You asked for it, now we have delivered! We are beyond excited to share our official RICK AND MORTY products with Displate Collectors!
Whether you're looking for something special to spruce up your own home or searching for the perfect gift for another true RICK AND MORTY fan, we've got you covered.
Displate metal posters can be easily installed using a unique magnetic mounting system that makes decorating your walls quick and easy. Choose between matte or glossy finishes and a variety of framing options.
So don't wait — grab your favourite RICK AND MORTY Displate today! With our wide range of sizes and materials, there's something for everyone.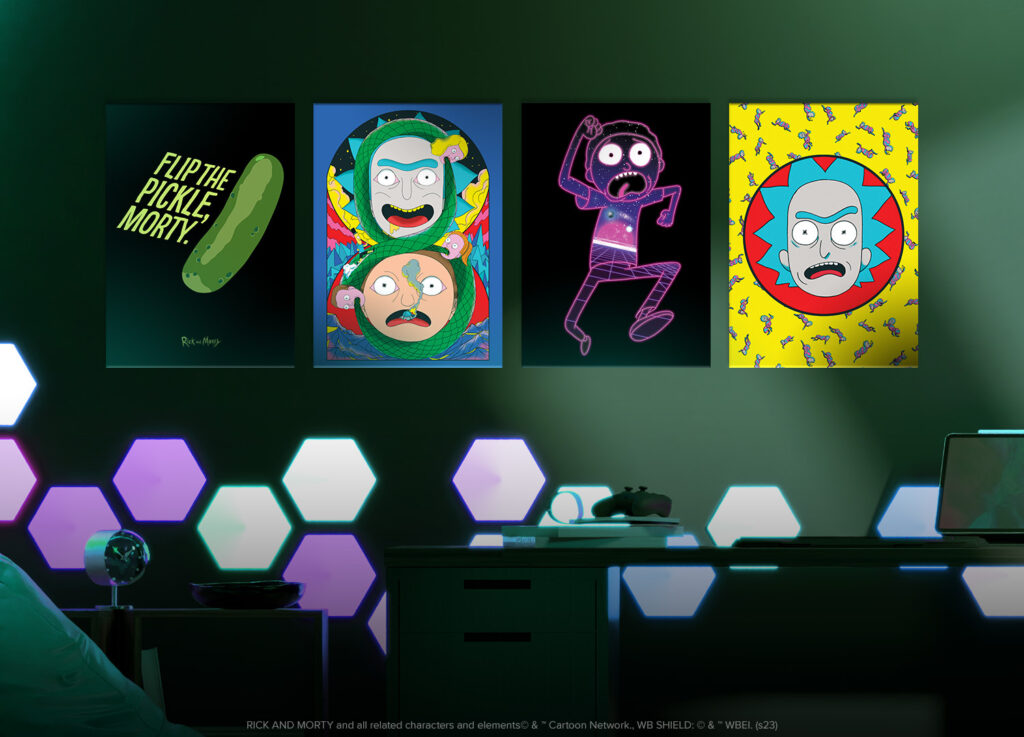 ---
What RICK AND MORTY Displate Collectors Can Expect
Displaters can collect a variety of designs ranging from classic images of your favourite RICK AND MORTY characters to iconic moments. The show has a unique blend of humour, sci-fi adventure, and heartwarming moments that we have captured in these one-of-a-kind designs.
We can't wait for you to start a collection with your Rick and Morty Displates! Head over to Displate.com now and check out our new RICK AND MORTY collection!
---
Happy Collecting!