Gaming Newsfeed is all about new and exciting games being introduced to the wider audience. Whether it will be a premiere, a trailer, screenshot or just a scrap of information – if it looks good or has potential to be a massive hit – we will let you know. Because we care. Welcome to gaming newsfeed, I will be your guide.
Left Alive might be about Solid Mechs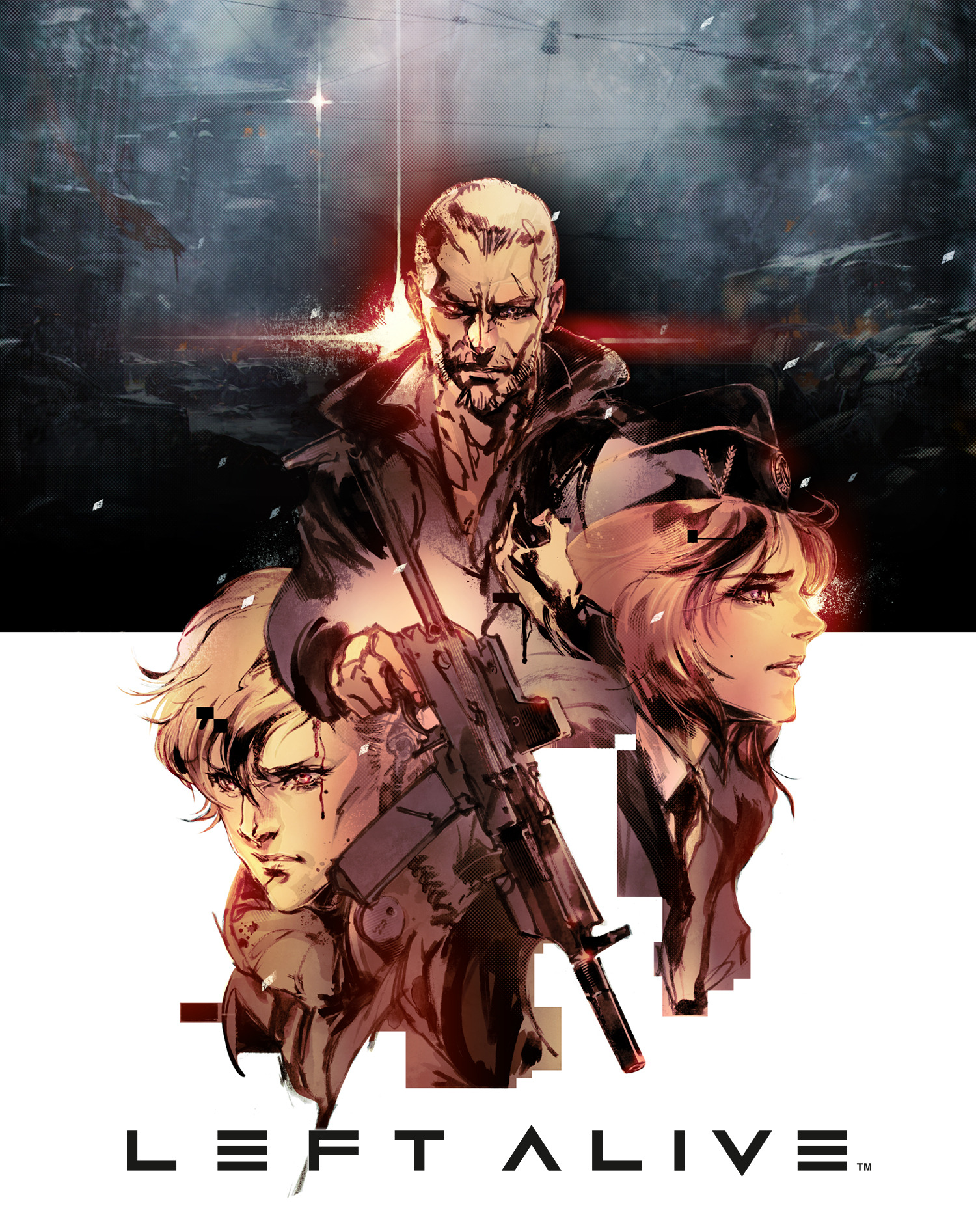 During Interactive Entertainment's pre-Tokyo Game Show 2017 press conference, Square Enix announced a new game, Left Alive. The man involved in this project is well-known Metal Gear prodigy, Yoji Shinkawa which means that at least the designs will be exciting. Joining Shinkawa will be Toshifumi Nabeshima, who worked previously on Armored Core series at FromSoftware (studio involved in Dark Souls/ Bloodborne franchises).
First trailer showcase kind of war zone which mind remind at least some of aforementioned Armored Core. Left Alive is scheduled to hit Japanese shelves sometime in 2018. No further information yet.
Call of Duty: WWII debuts campaign trailer
Finally a comeback to its roots – said all players with relief. Since CoD is known for its cinematic, adrenaline-rising story campaigns, nothing less was expected from the first trailer.
According to Youtube's description, WWII will tell a story of Private Ronald 'Red' Daniels, a young recruit in the U.S. First Infantry Division, who experienced his first day on the front during D-Day. From now on, he and his squad will engage enemies across Europe in iconic battle locations such as Hürtgen Forest and the Battle of the Bulge.  Well, trailers speaks for itself a little more, including showing main characters and their motivation. 
You will hunt monsters in Monster Hunter: World starting January
Monster Hunter: World will be available on PlayStation 4 and Xbox One on Jan. 26, 2018.
Alongside announcement during Sony's pre-TGS press conference debuted a new trailer for the game which you can see below.
Capcom detailed Digital Deluxe Edition and physical Collector's Edition (read the statement below), and Sony announced at the same time special themed PlayStation 4 Pro model (also to be checked below).
The newly announced Digital Deluxe Edition for North America is MSRP $69.99 and includes the digital game, plus additional customizable options that can be used in-game: a Samurai Set skin, three gestures, two sticker sets, plus an extra face paint and hairstyle option for the hunter. The PS4 version of the Digital Deluxe Edition also includes 14 weapon-themed PSN avatars. The contents for the Digital Deluxe Edition will also be available for purchase separately on January 26.

The North American physical Collector's Edition includes a physical copy of the game, voucher for the additional customizable options from the Digital Deluxe Edition (a Samurai Set skin, three gestures, two sticker sets, plus an extra face paint and hairstyle option for the hunter), a 32 page hardcover art book, high-quality flagship monster statue, and digital soundtrack code all bundled in a custom collector's box for MSRP $149.99.