Gamescom 2022 is almost a wrap, and wow, we had an absolutely awesome time there this year; in case you missed most of the major updates and showcases, we've got you covered with all of the exclusive coverage straight from Cologne, Germany.
Everyone at Displate is super excited to be a part of the event, and we're buzzing about all of the games we're seeing on Display this year.
Gamescom 2022 is the world's largest gaming event; there are 1098 exhibitors and around 300000 visitors from more than 50 countries. Music by DJs, colourful neon lights, and flickering PC screens.
The first Gamescom was held in August 2009 and featured 250 exhibitors from 30 countries.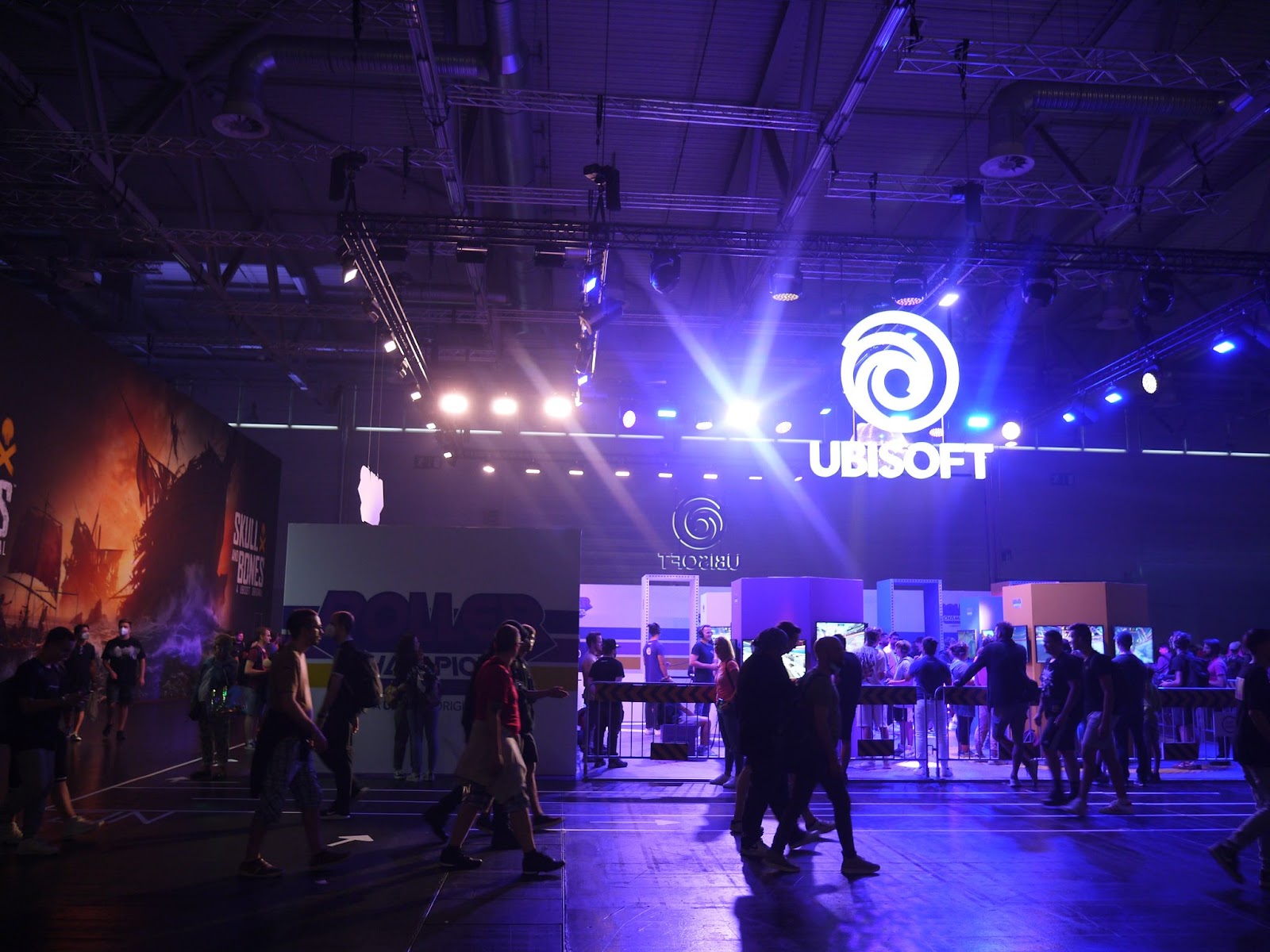 Which Games Were Presented At Gamescom 2022 in Cologne?
Amazing World Premieres have been announced at 2022's Gamescom. Here are some of the long-awaited and most anticipated games;
Dead Island 2
Dune Awakening
Callisto Protocol
New Tales from Borderlands
Dying Light 2: Bloody Ties DLC
Hogwarts Legacy
Sonic Frontiers
Goat Simulator 3
Return to Monkey Island
Moonbreaker
Lies of P (winner of the most wanted PS game award)
Genshin Impact 3.0
High on Life
Gotham Knights
Killer Klowns from Outer Space
Where Winds Meet
System Shock
Under the Waves and many others!
It's clear from this lineup that computer and video games are about to get a facelift, thanks to various Xbox game studios and PC game developers working tirelessly to bring their best offerings to the event.
From the opening night, we've heard some cool stuff about highly anticipated titles and other upcoming games that most fans have been hoping would get a release date.
Let's dive into some of the awesome booths at Gamescom.
Gamescom 2022 Booths
Booths are important at Gamescom because they give companies and developers a chance to show off their new products and upcoming titles.
They also provide a place for gamers to meet up, buy unique game collectables/merch and socialize. Gamescom is one of the biggest gaming conventions in the world, so it's no surprise that booths play a significant role in the event.
Some of the most popular booths at gamescom are the ones for upcoming AAA titles. These are usually packed with people eager to get their hands on the latest demos and trailers. Other popular booths include those for independent developers and small studios. These usually have a more relaxed atmosphere, and they're a great place to discover new games.
Callisto Protocol
The upcoming survival horror game developed by Striking Distance Studios is on our radar!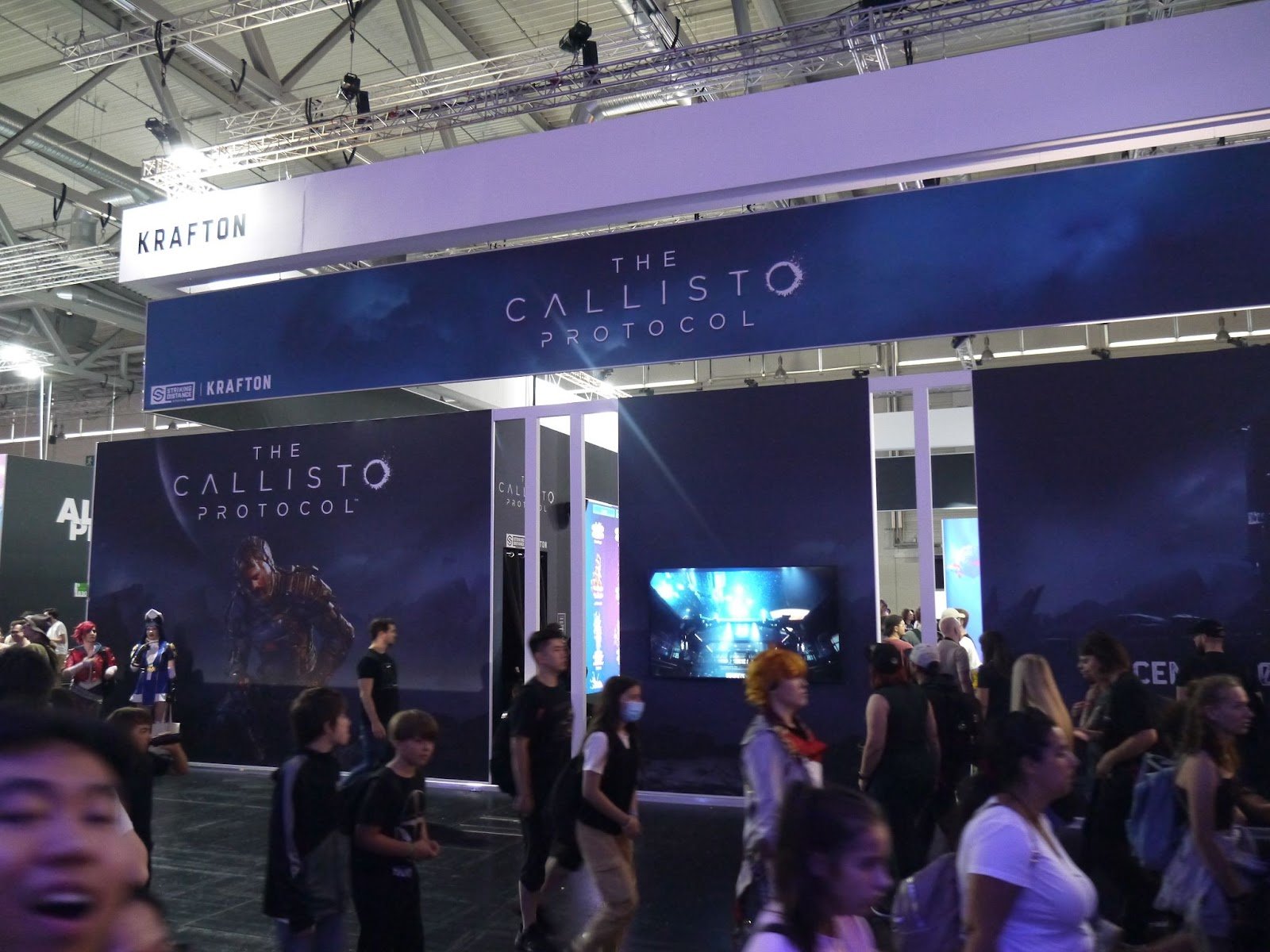 System Shock
An action-adventure experience of epic proportions.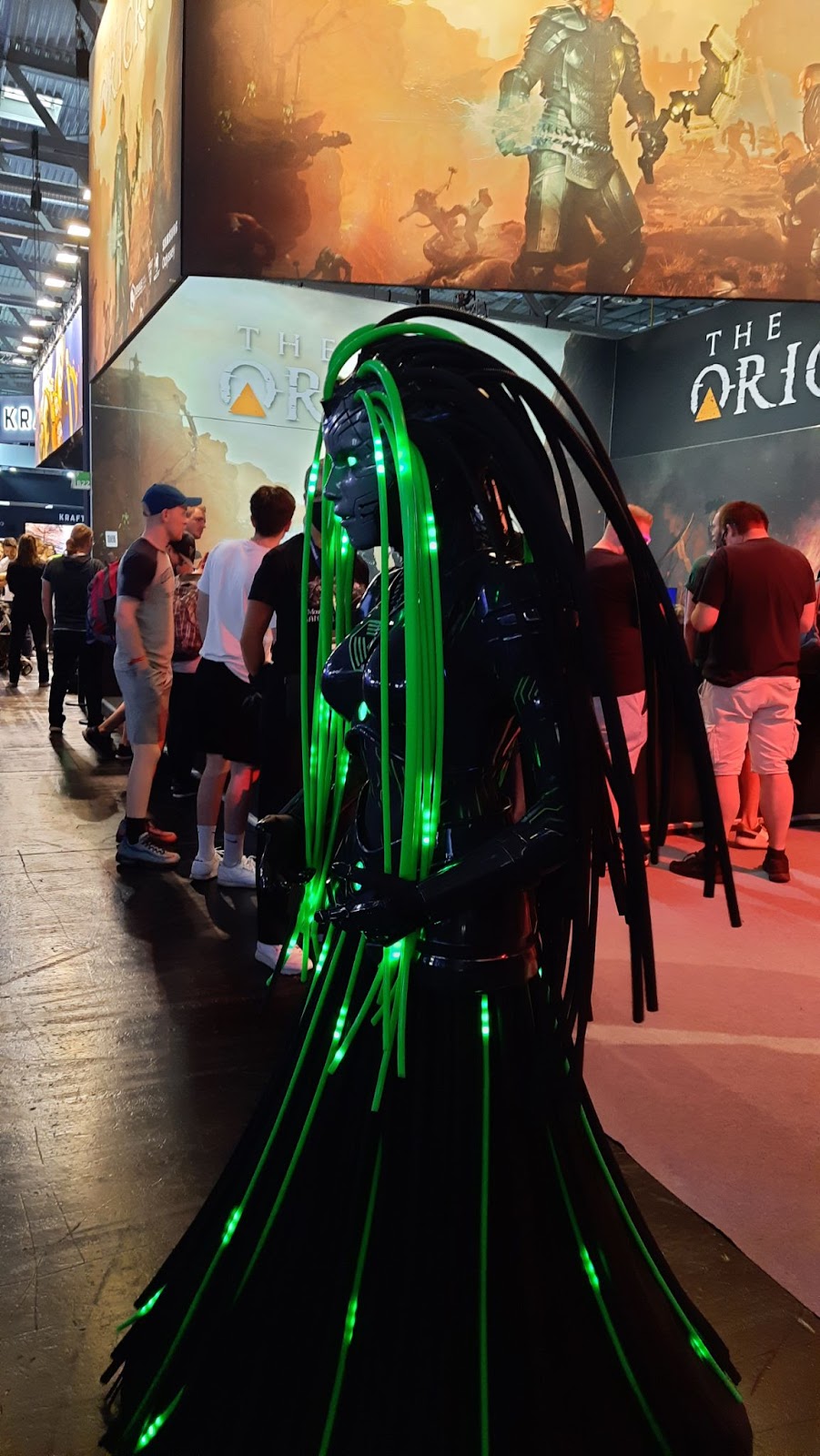 New Tales from Borderland
It's not a typical booth, but a whole New Tales from Borderland-themed bistro cafe! The booth concept perfectly depicts that the game points to humour and wit. That is what makes it admirable among fans.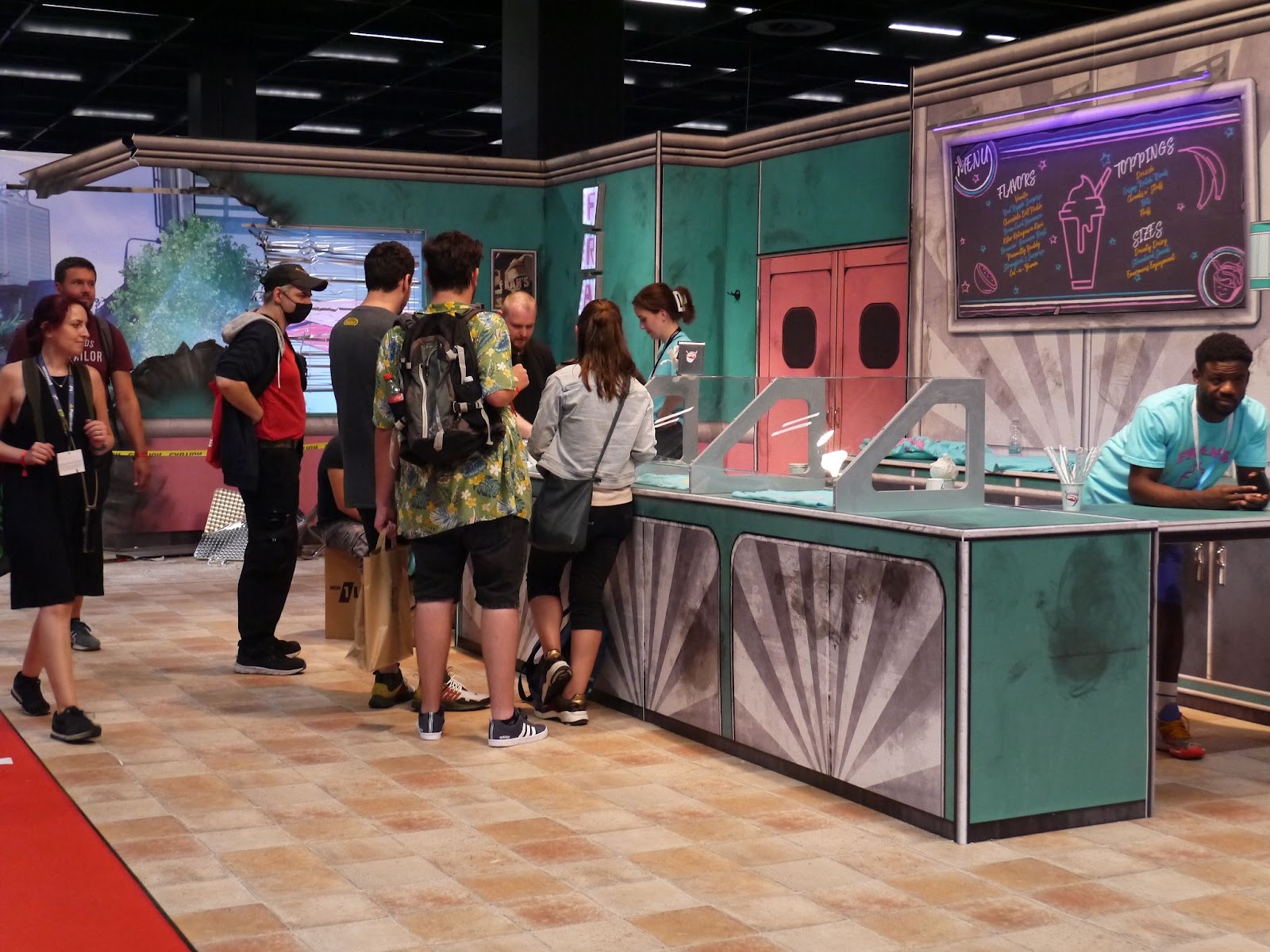 Sonic Frontiers
Beautiful graphics of the new game Sonic Frontiers build up to bittersweet nostalgia of Sonic's old-school gameplay, which meets fans' expectations as Gamescom shows.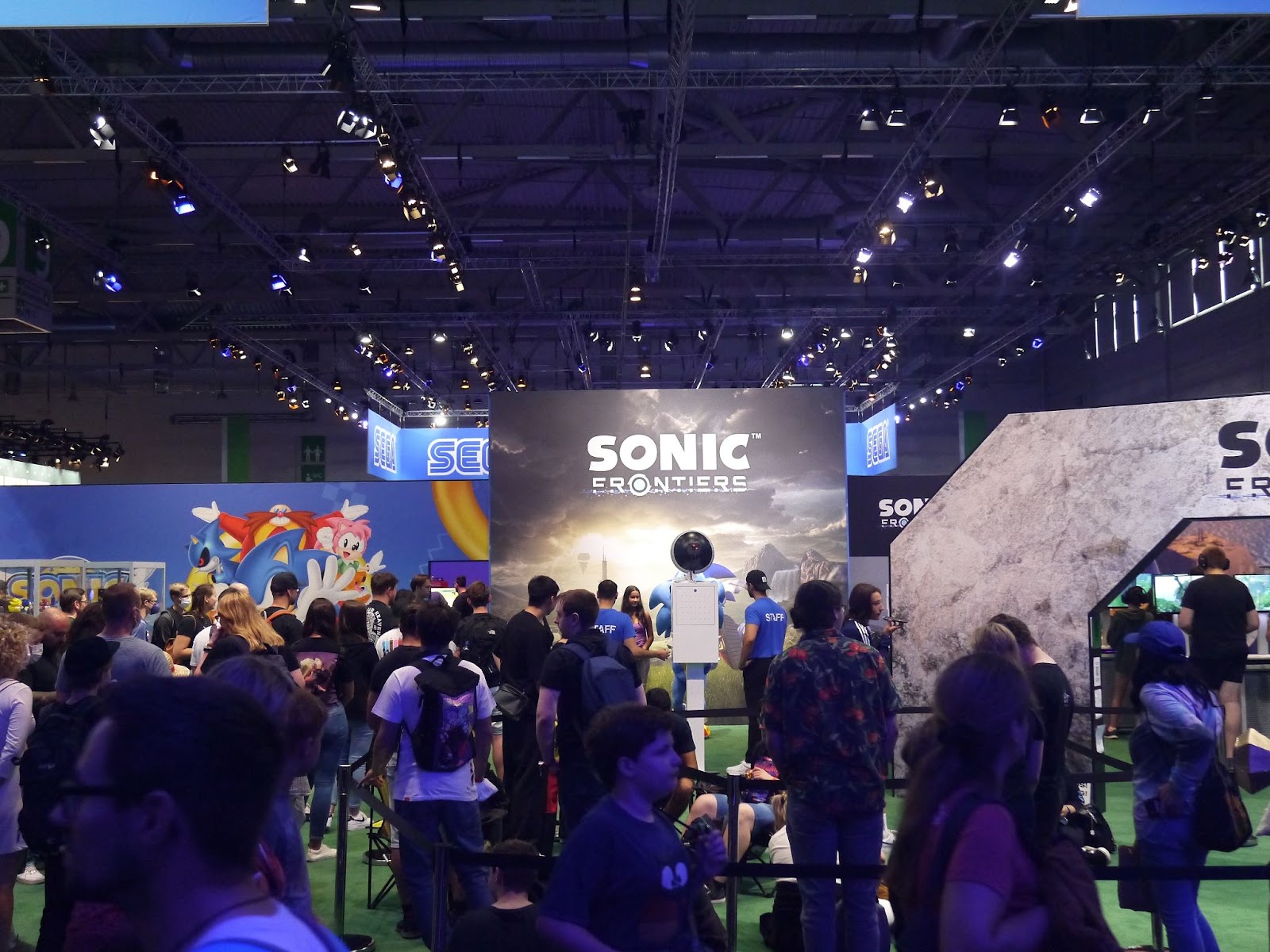 Goat Simulator 3
Still funny and goofier!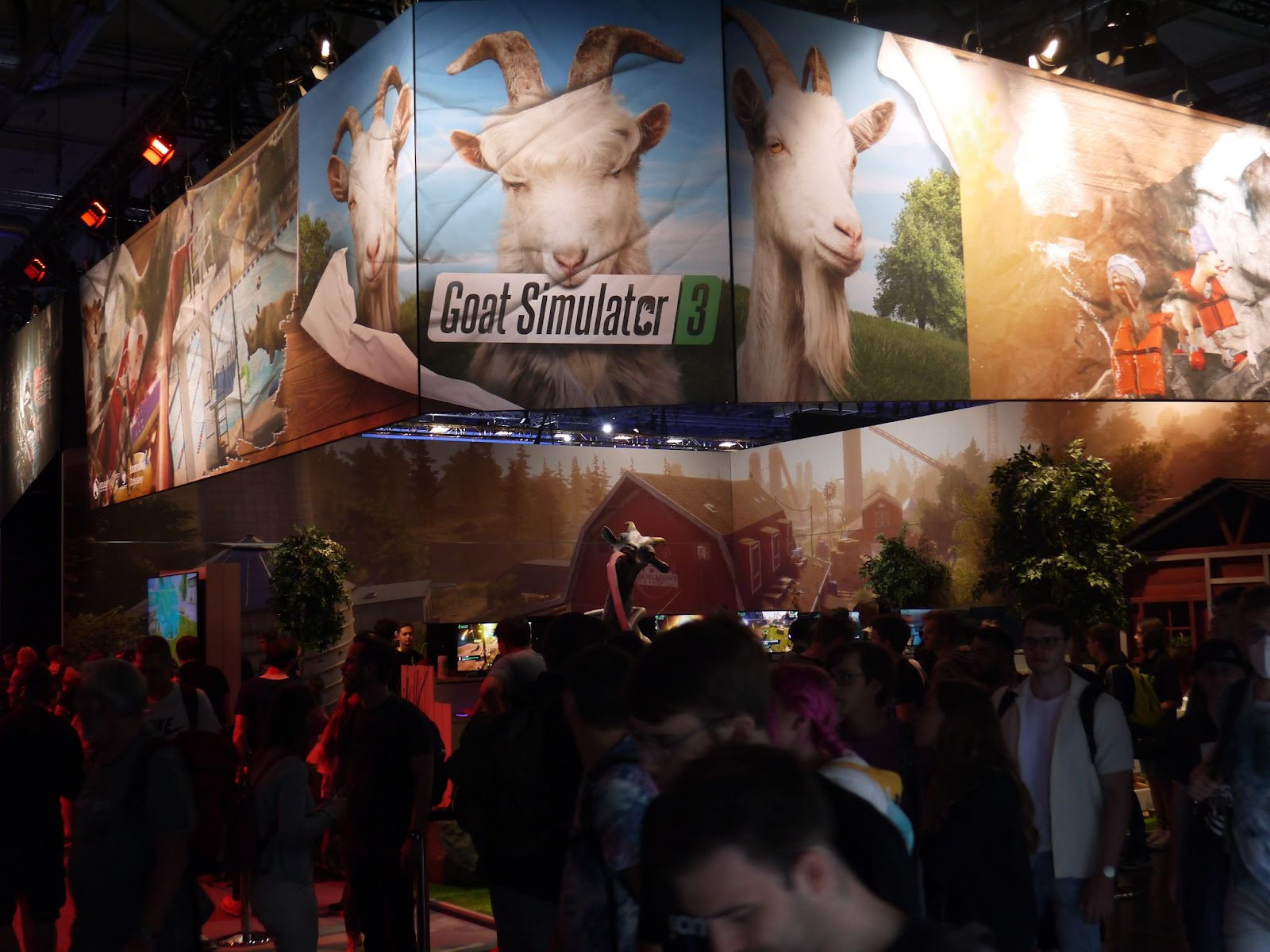 Lies of P
Souls-like, but add here the curious style of the setting. The unique and beautiful concepts are what gaming fans are always craving. Same thing as with the Bloodborne game.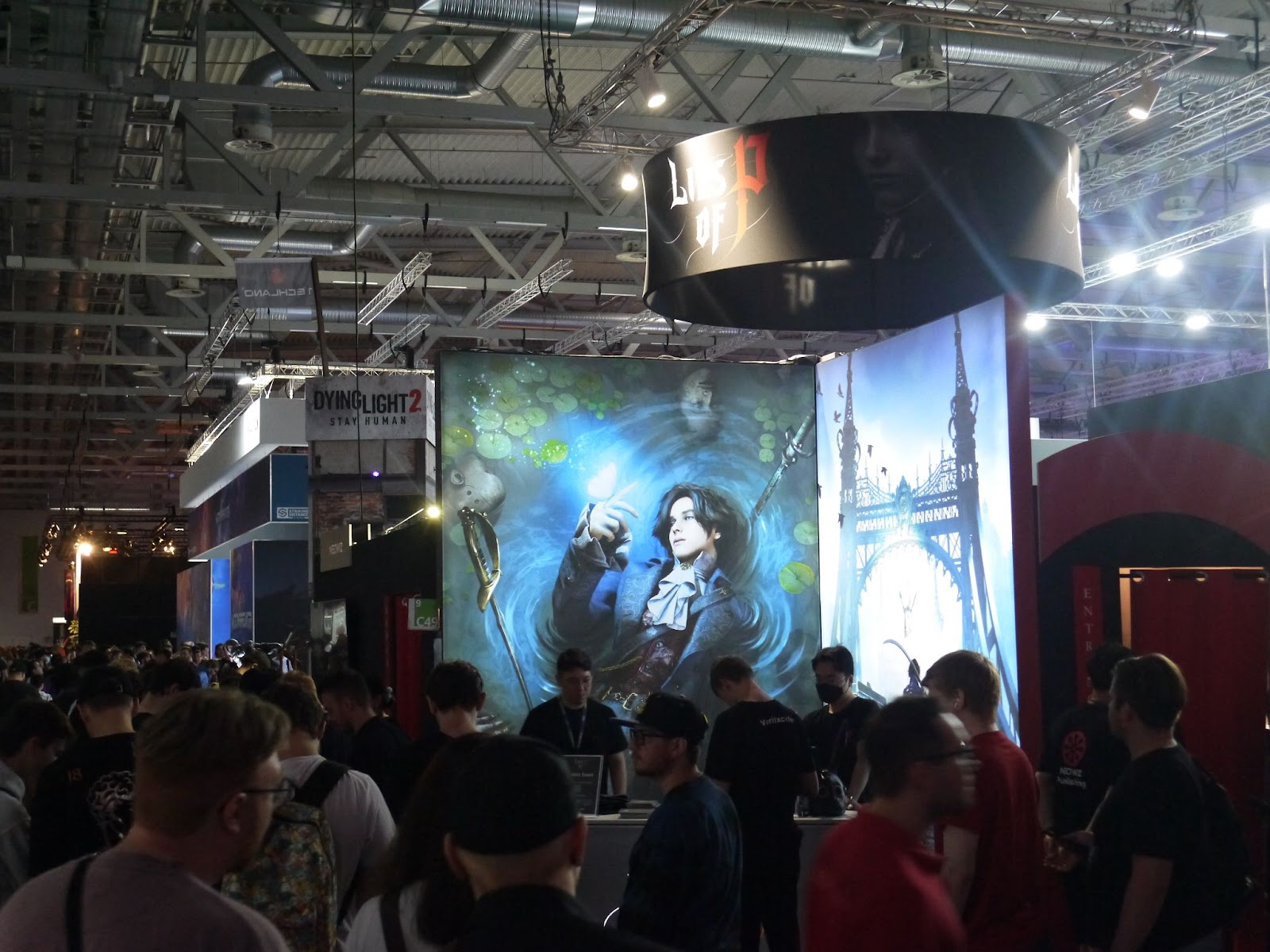 Genshin Impact 3.0
A game that keeps better and better. Fans of the game get what they want with every update, what has made the game series so successful.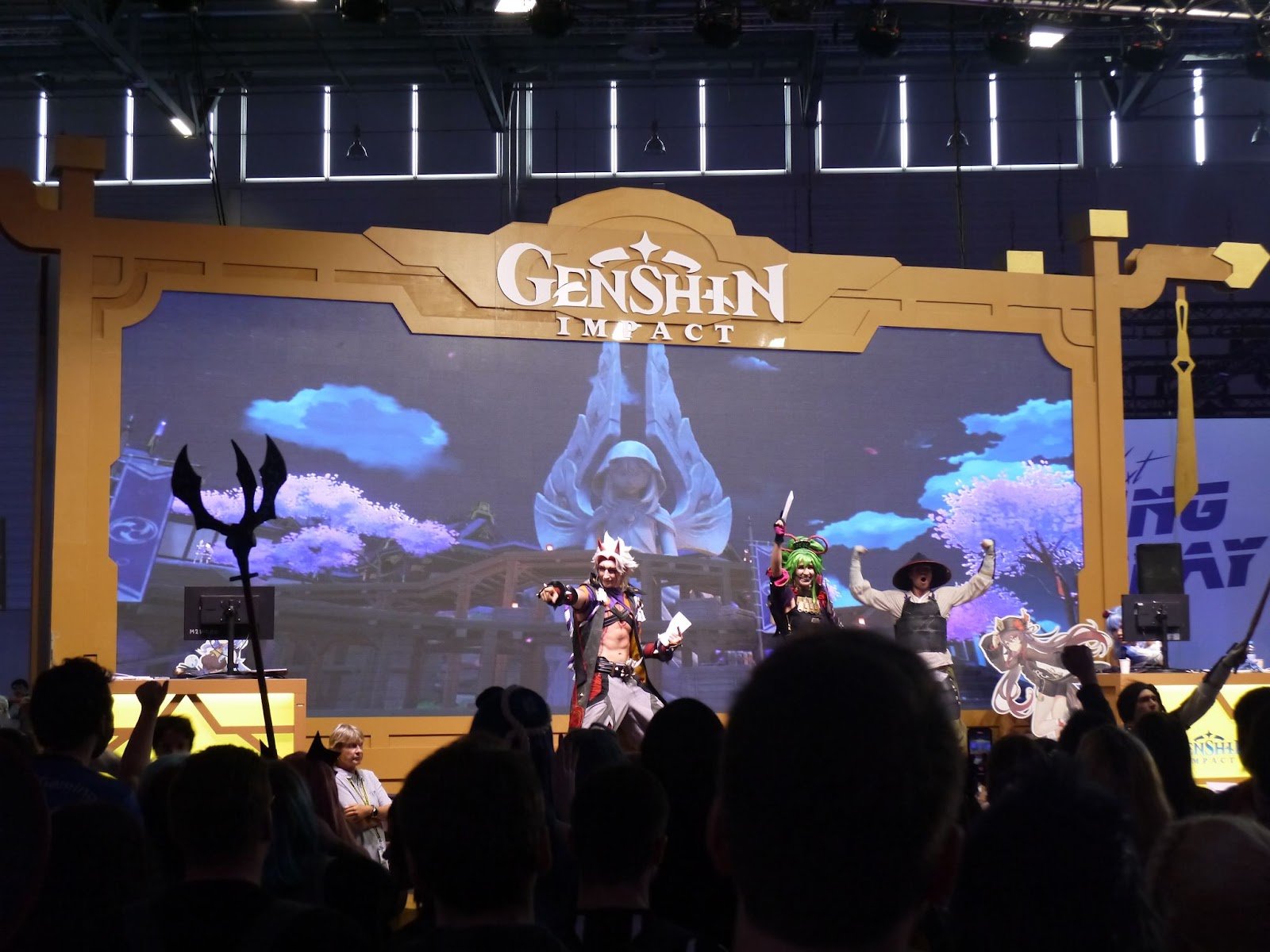 Gotham Knights
The upcoming action role-playing game developed by WB Games Montréal looks like it packs a punch.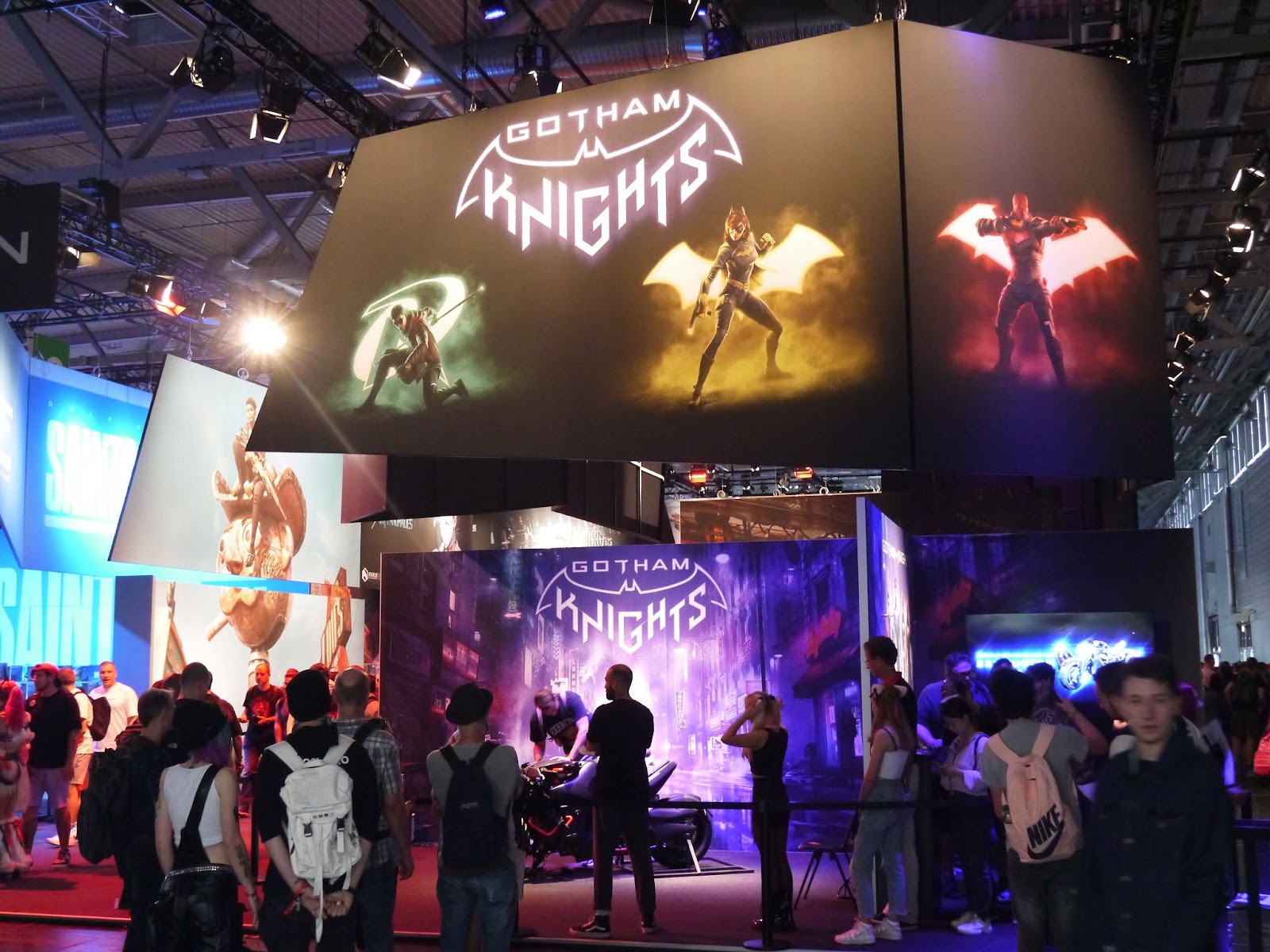 Moonbreaker
A new game by the Sabnautica creator. An interesting fact is that a custom graphic editor is incorporated into the game as a part of the whole experience of painting figurines.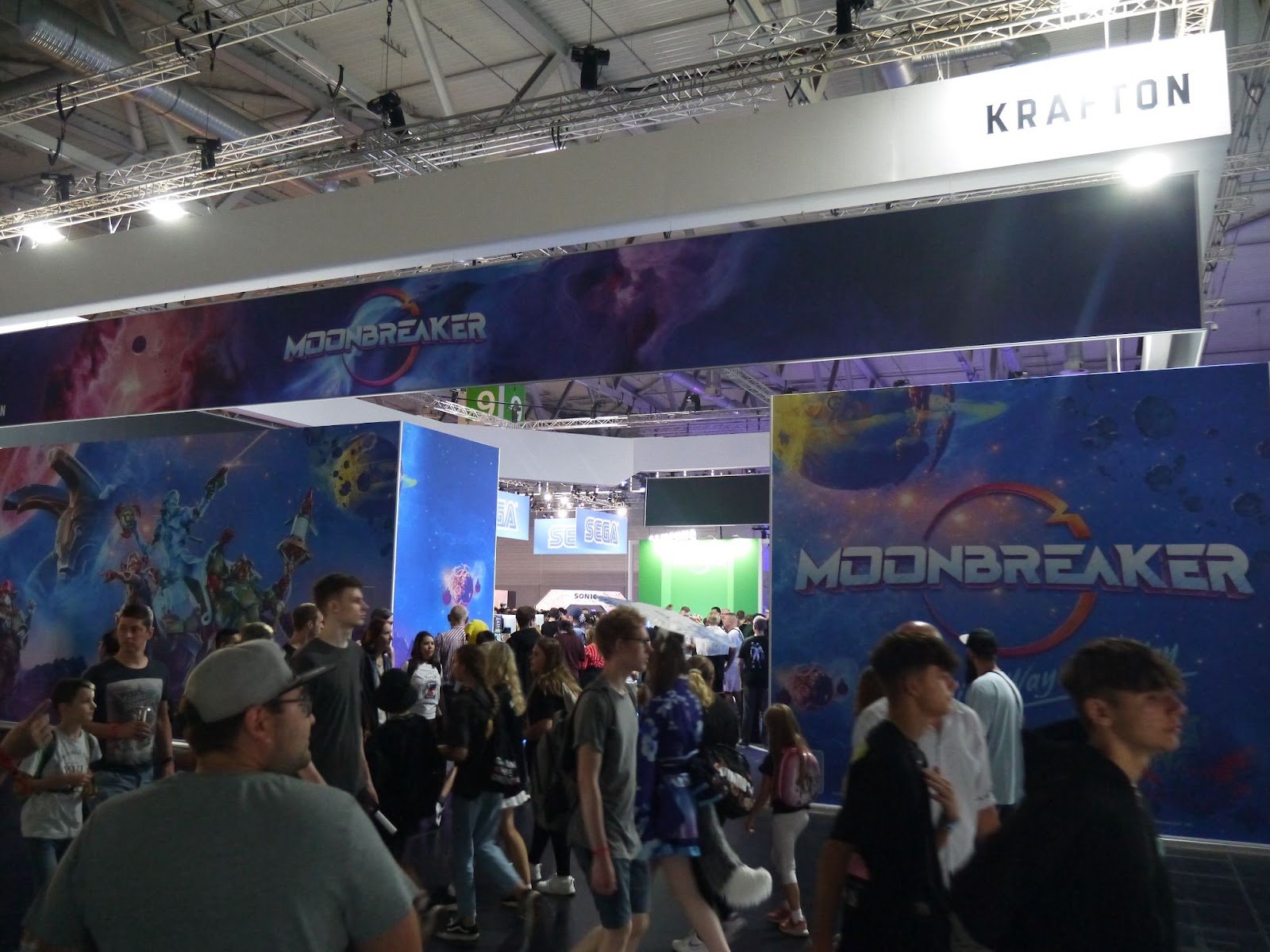 Where WindsMeet
Looking for ultimate freedom in an open-world game? This one seems to be made just for you.
Games From Gamescom 2022: Release Dates, Titles
Here's a full list of some of the Gamescom games to be released in 2022 and their release dates. Yep! Thank us later. We put our leading digital publisher hat on sometimes.
New Tales from Borderlands (October 21)
Callisto Protocol (December 2)
Dying Light 2: Bloody Ties DLC (October 13)
Sonic Frontiers (November 8)
Return to Monkey Island 2 (September 19)
Moonbreaker (September 19)
Genshin Impact 3.0 (August 23)
Hardspace: Shipbreaker (September 20)
Age of Empires 4 (October 25)
Gotham Knights (October 21)
Blacktail (winter 2022)
Dorfromantik (September 29)
Skull and Bones (November 8)
Spongebob Squarepants: The Cosmic Shake (December 31)
One Piece Odyssey (2022)
Our Partners & Brand Shops Booths at Gamescom
Blizzard Entertainment
Blizzard Entertainment showed us some Diablo, Warcraft and Hearthstone merchandise and gameplay.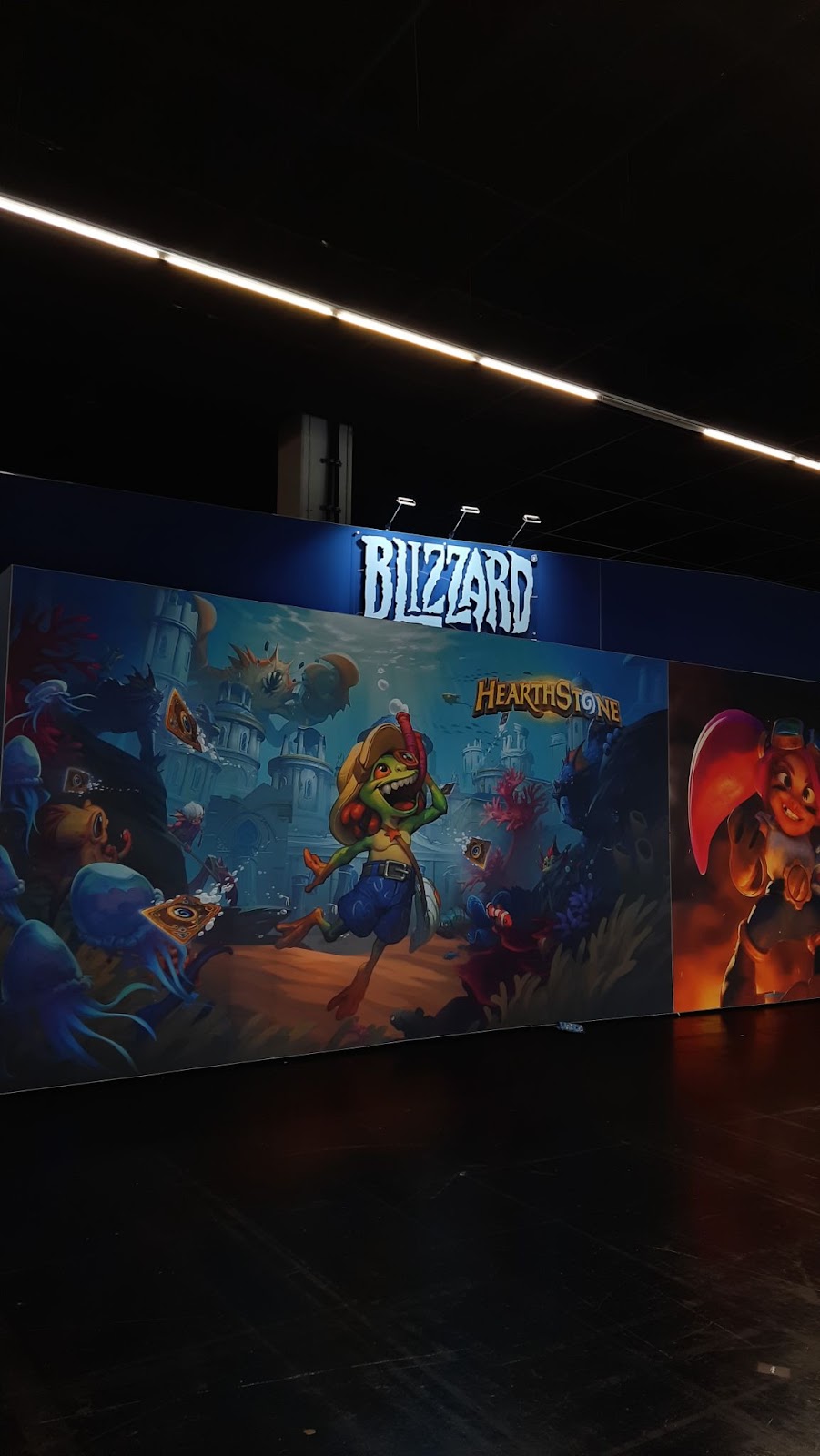 Techland
Techland – presented DLC for Dying light 2. Find Dying light 2 posters on Displate.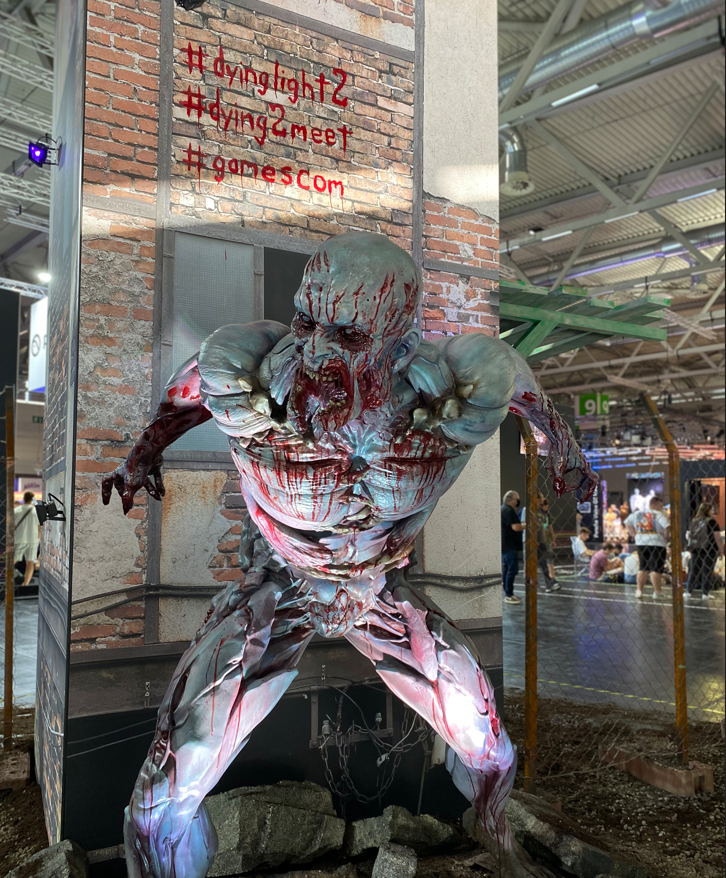 Ubisoft
Ubisoft, the creators of the Assassin's Creed Franchise, did a new cinema presentation of Skull and Bones gameplay.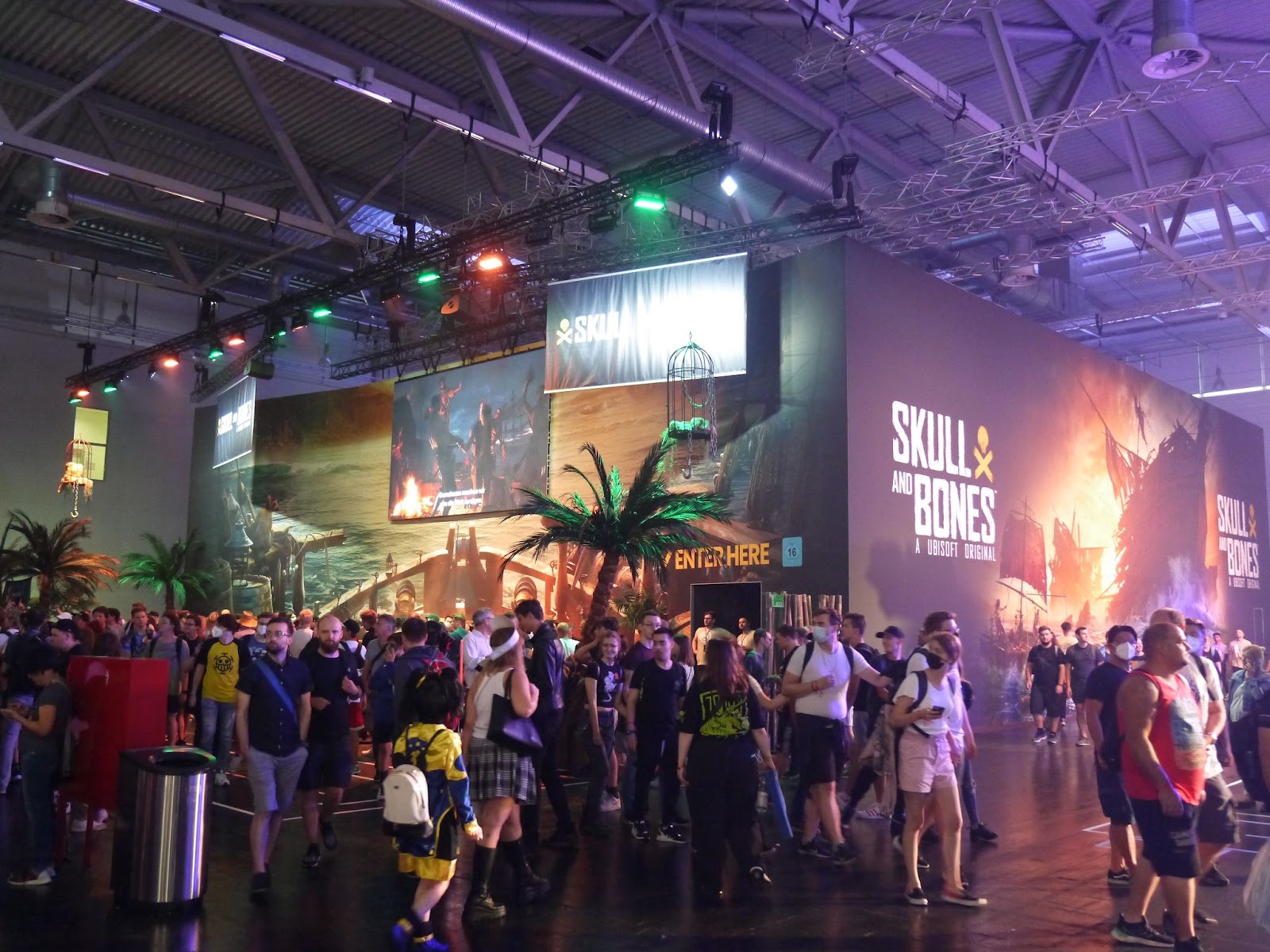 THQ
THQ promoted Destroy All Humans – you can find their official brandshop on Displate as well as Darksiders and Desperados III by THQ Nordic.
Wrap up
The event is really huge for the video game industry indeed. Along with gaming, you have an opportunity to dance with transformers folks, take a selfie with amazing cosplayers, and hit the biggest ever merchandise area!
We are still at the event throughout the whole weekend, so don't hesitate to meet us!
We'll be keeping a close eye on the developer interviews, announcements of future games and everything else on the cards.