Colors are an important tool in the toolbox of a comics artist and nobody knows that better than Norbert Rybarczyk. A Polish illustrator and comics author, he employs a wide range of hues, from bright and vibrant to muted and moody, to make his work pop off the page. In this interview, we talk to him about his creative process, inspirations, and his journey as an artist.
The article is part of a series of interviews highlighting inspiring individuals and the passions that make them tick. It was originally published as part of our 2022 issue of Wall Stories Magazine for the September edition of the Maison & Objet trade fair in Paris.
Norbert Rybarczyk is an accomplished visual storyteller with many impressive projects under his belt. Most notably, his quirky, adventurous comic books, including "Staring from the Hill" and "Ghosts of Orwald," he released via his self-publishing venture Amarok Comics. In addition to his original work, he's also created concept art of characters from the world's largest comic book and cinematic universes, including Marvel, Star Wars, and DC.
Today, he's sharing with us some insights into his creative process, what inspires him, and how he approaches color in his work. But before you dive in, we asked Norbert to curate a selection of artworks by Displate artists for your home. Check out his picks and get inspired!

On The Beginnings Of His Creative Journey
I started drawing and dreaming of becoming a cartoonist when I was little. I think I was five or six years old when I told my mom I'd draw comics one day. Or, to be more specific: I said to her that I'd be drawing Spider-man one day, so I guess I still have some time to accomplish this. Back then, I read tons of comics, mostly fantasy, superhero, and some European comic art classics, so creating my own characters and stories came naturally to me.
As a teenager, I focused on becoming a professional illustration artist and created my own comic books in my free time. It's a goal I continue to this day.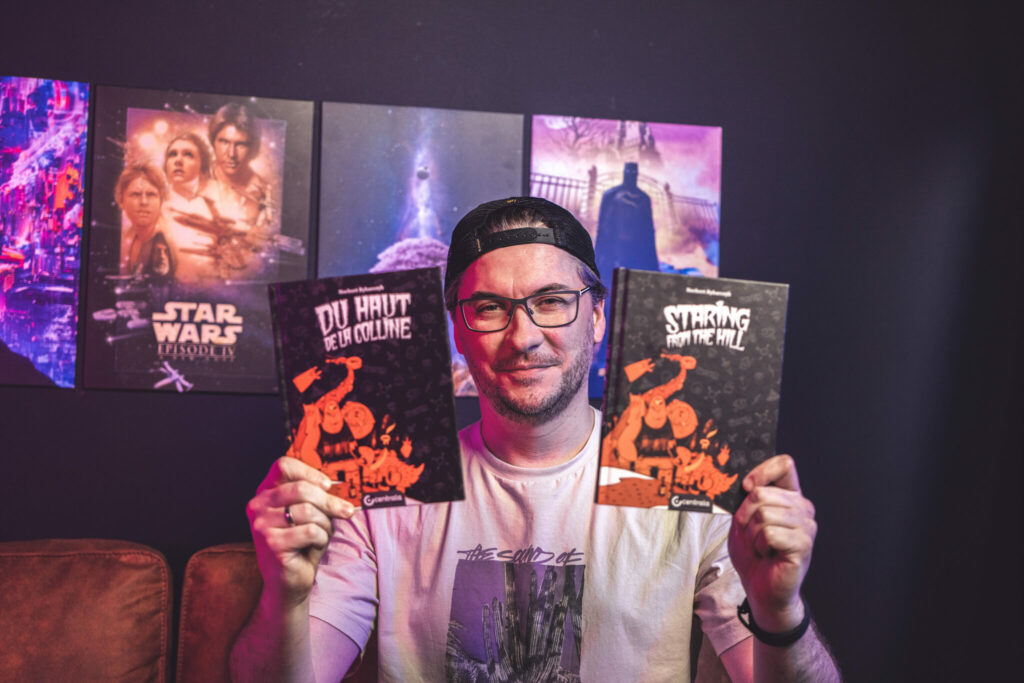 On Choosing Art For His Home
I have some of my original art framed on my walls. The black-and-white inked pages from my comics and illustrations bring back old memories—but to be honest, I don't need to "live and breathe" my creations in my private space.
Instead, I have a few calming prints that do not distract me from my work. I also have an ever-growing collection of books, comics (some all-time American classic comic industry treasures from the '90s, '80s, and even '70s), and, of course, manga—I love manga! So I guess it's more important for me to "decorate my mind" with all the stuff I love than to have it on the wall.
On His Behance Portfolio and Favorite Art Projects
My Behance is quite diverse because, over the years, I've experimented with many different styles and mediums, including illustration, painting, and design. By challenging myself to try new things, I've been able to switch creative gears quickly, adapting my style to whatever I'm working on. But while my work is varied, my favorite projects are always the ones that allow me to invent my own characters, stories, and worlds.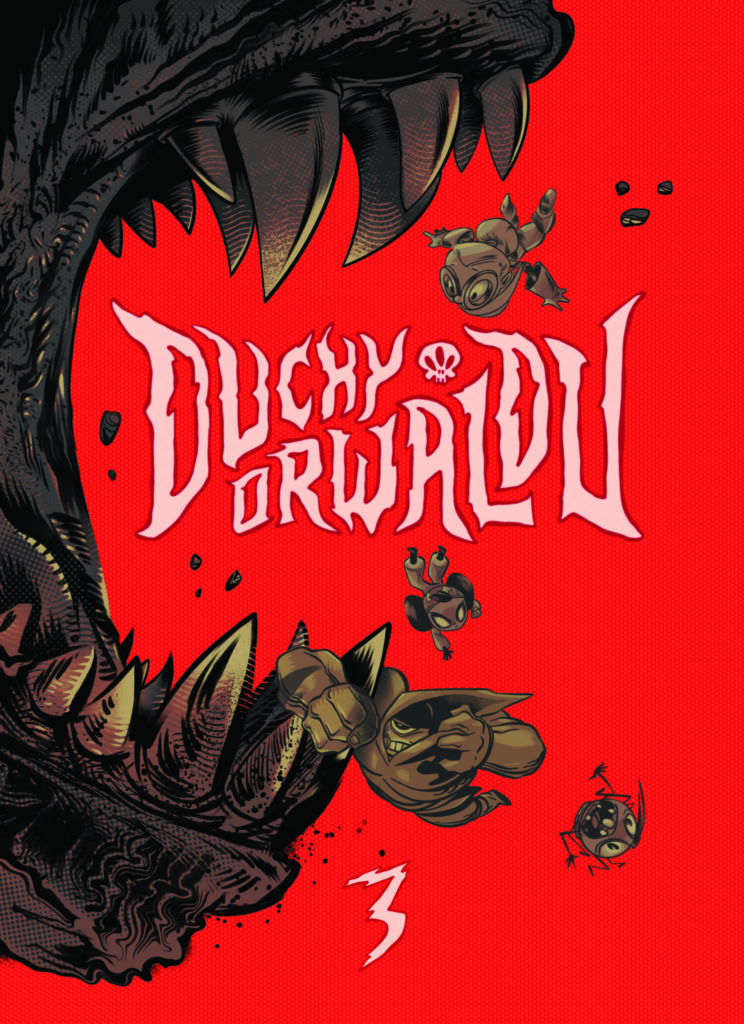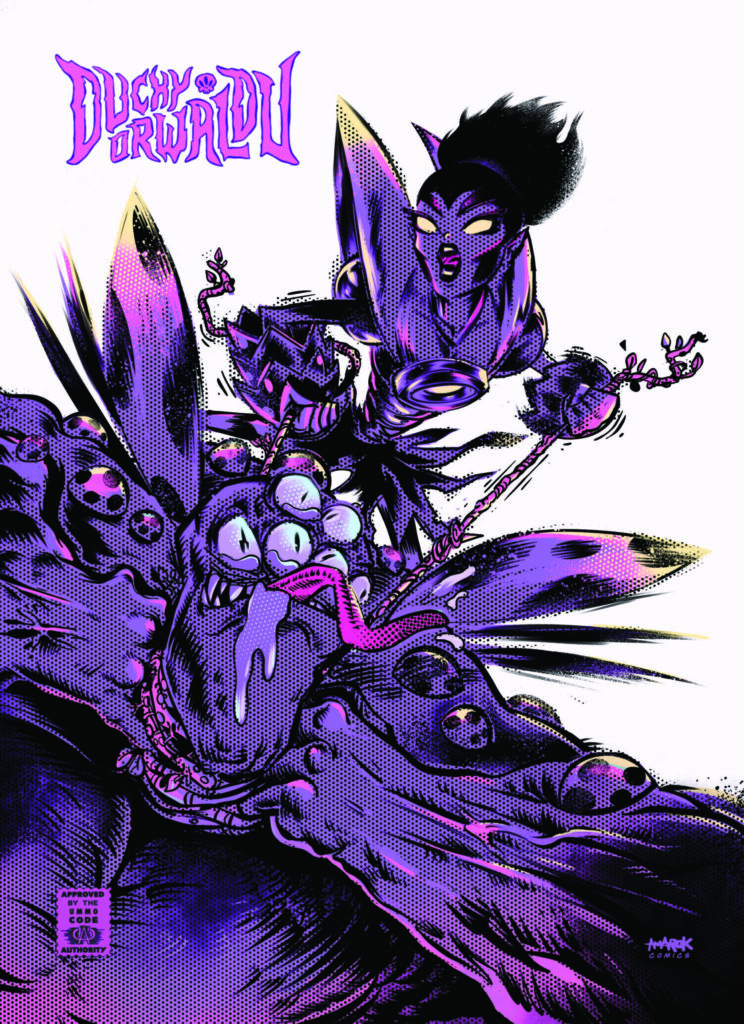 Take a look at an amazing selection of posters handpicked for you by Norbert and other passion-driven individuals we interviewed, and give your walls the makeover they deserve!
On How He Creates A World Of Awesome Mythical Creatures
The mythical creatures in my comics mostly come from my love of ancient myths and fantasy vibes. I'm inspired by my favorite novels by J.R.R Tolkien, Ursula Le Guin, Robert E. Howard, H.P Lovecraft, Anne McCaffrey, and many more. Most of my characters appear fully formed in my head. Once they do, I try my best to transfer them from my mind to paper.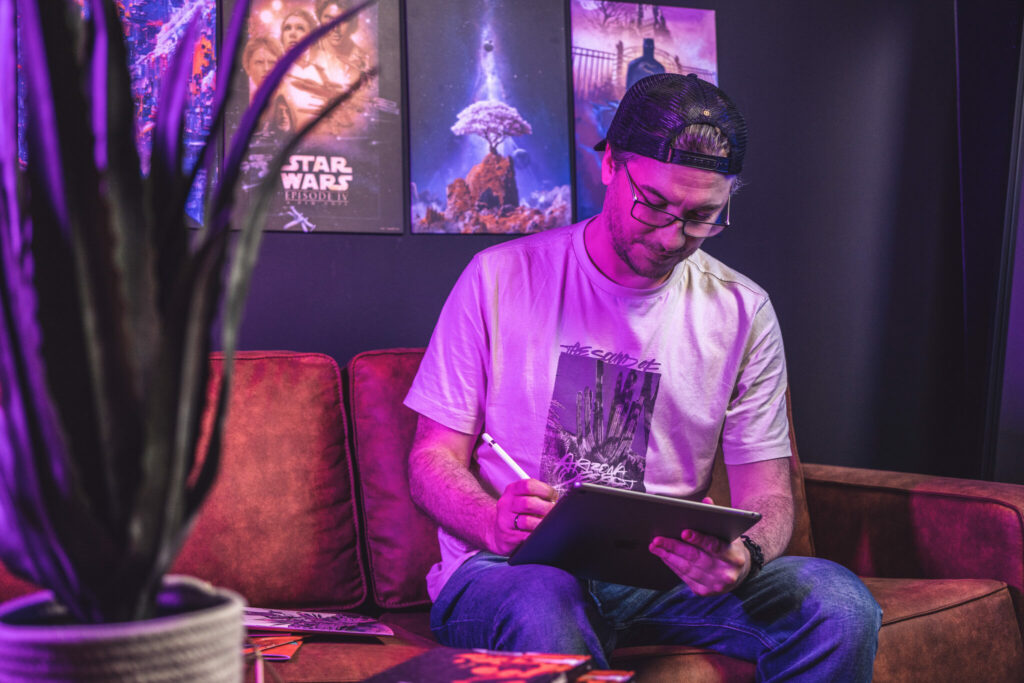 When I'm writing my comics, I listen to some instrumental music like Mike Oldfield (mainly "Ommadawn", "Incantations", "QE2", and "Amarok") or movie soundtracks by James Horner and other great modern composers. I also like jazz and 70's prog-rock bands like Yes.
On His Relationship With Colors
You could say I have a specific "relationship" with colors. I started my professional career in the Polish comic industry as a colorist. I also like to experiment with vibrant contrasts and "different tunes" my coloring is inspired by.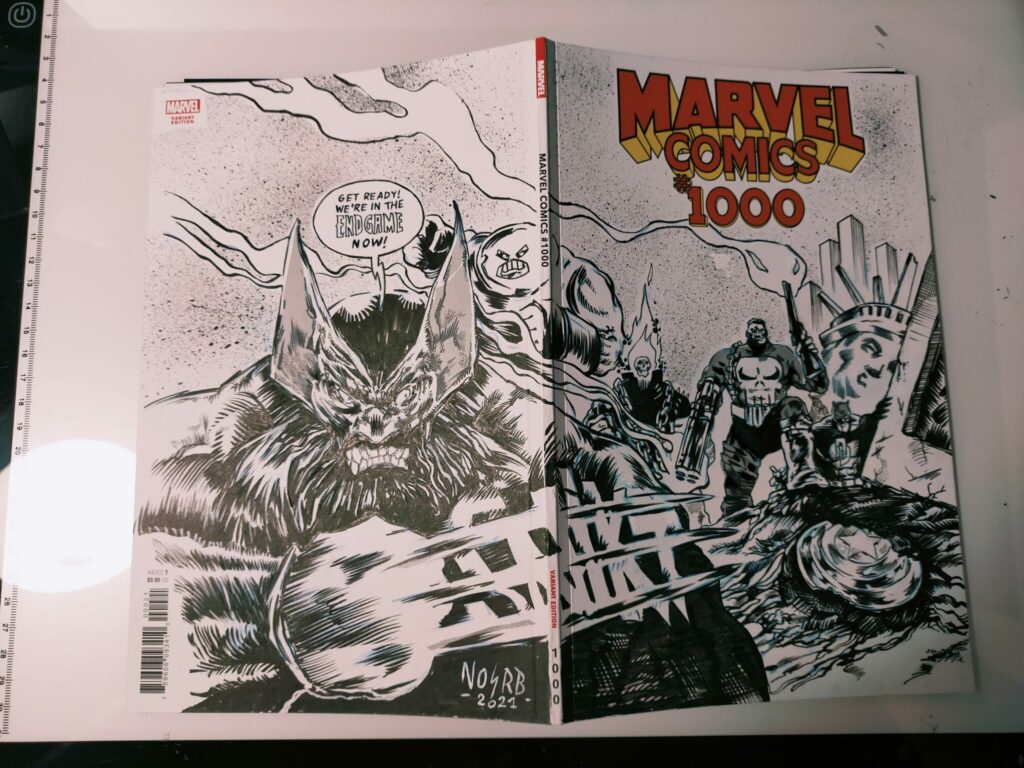 I like colors, but I also know how distracting they can be. Right now, I'm very deep into manga, so the two comic books I'm working on are all black-and-white with some gray scales and halftones. Sticking to monochromatic tones helps keep the whole narrative easy to follow and works much better than all the flashy, vivid and chaotic eyeball horrors. Colors are still present in the other illustration-focused projects I create in my professional and private creative life.
Over to You!
Comic-book art is often overlooked by the mainstream but in reality, it is a true art form. If you're thinking of getting into the comic book industry, we hope this interview has inspired you. And if you want to see more of Norbert's work, you can find him on Facebook and Behance.
If you made it this far, you might also enjoy other articles from our series:
All photos used in this post are © Norbert Rybarczyk, used with permission.