A true love doesn't consist of huge bouquets of red roses and elegant dinners in fancy restaurants. It has nothing to do with February 14th, because everything that's real and precious, happens in our everyday life. It's about eating together, seeing each other annoyed, bored and ugly, arguing over the silliest stuff and above all – having fun. To celebrate Valentine's Day we want you to meet 15 everyday love stories in Yehuda Devir's illustrations – the best and the most honest romance of them all. 
Yehuda Devir is an illustrator and graphic designer living in Tel Aviv. He spends his life in a marriage we can all be jelaous of. Why? Because it's perfect in its normality. We can also secretly dream of having this type of wife, whose sense of humour is so big to let you create a whole comic series based on her being sick or a little sulky, drinking too much wine or adorably fighting with a razor. Their dailiness is a genuine love story and if we can identify with most of the scenes from Yehuda's illustrations – we can call ourselves very lucky. 
Check out 15 everyday love stories from a life of Yehuda Devir and his wife: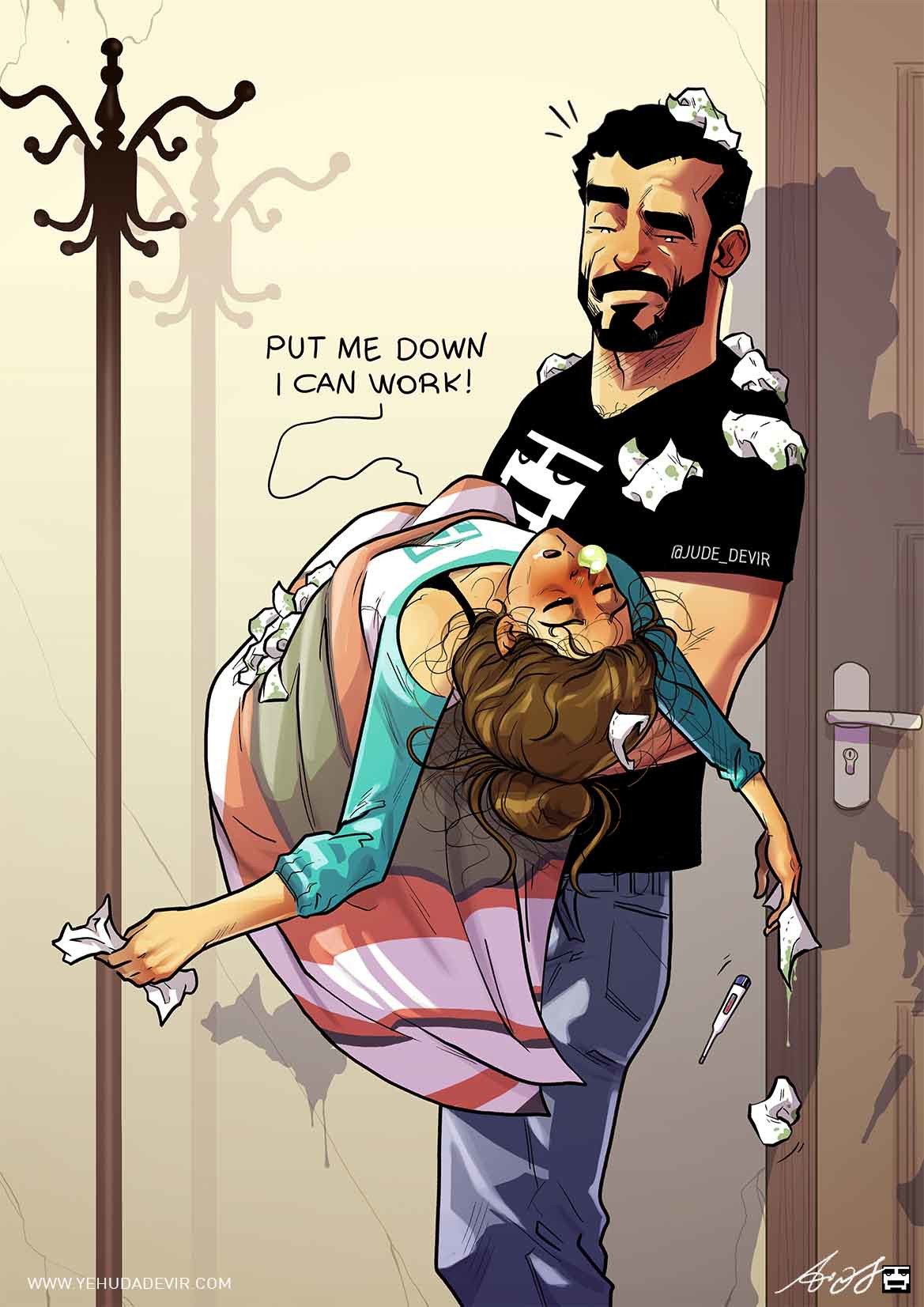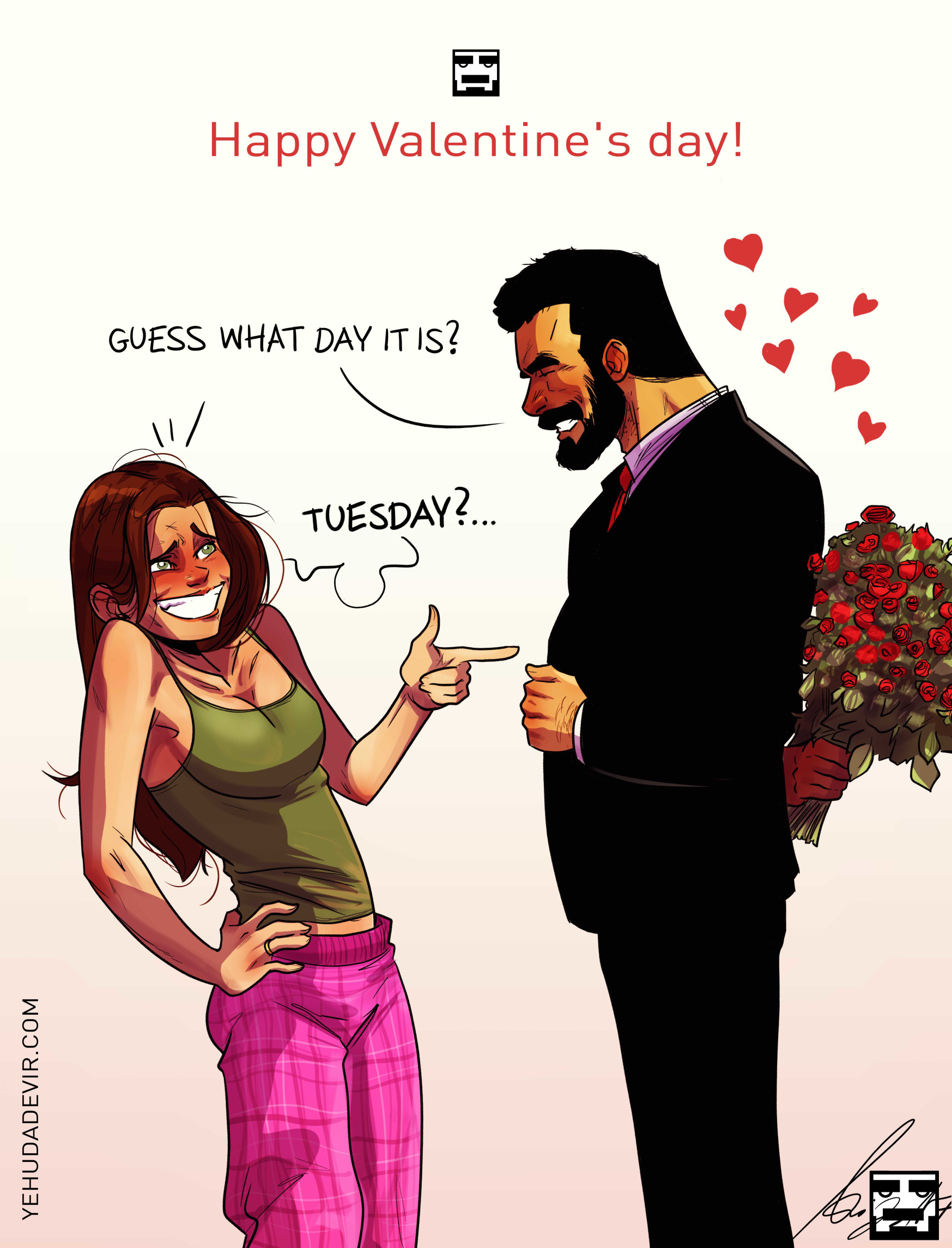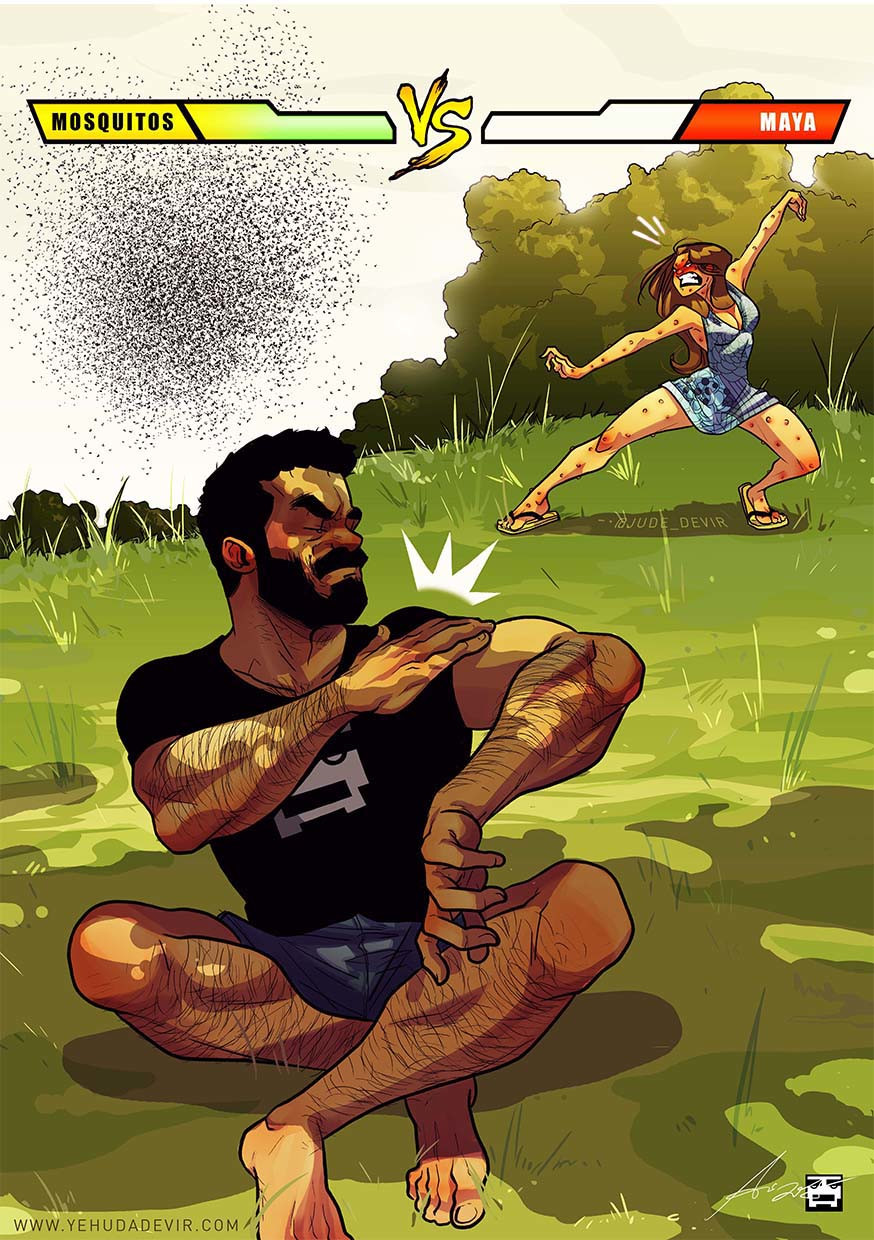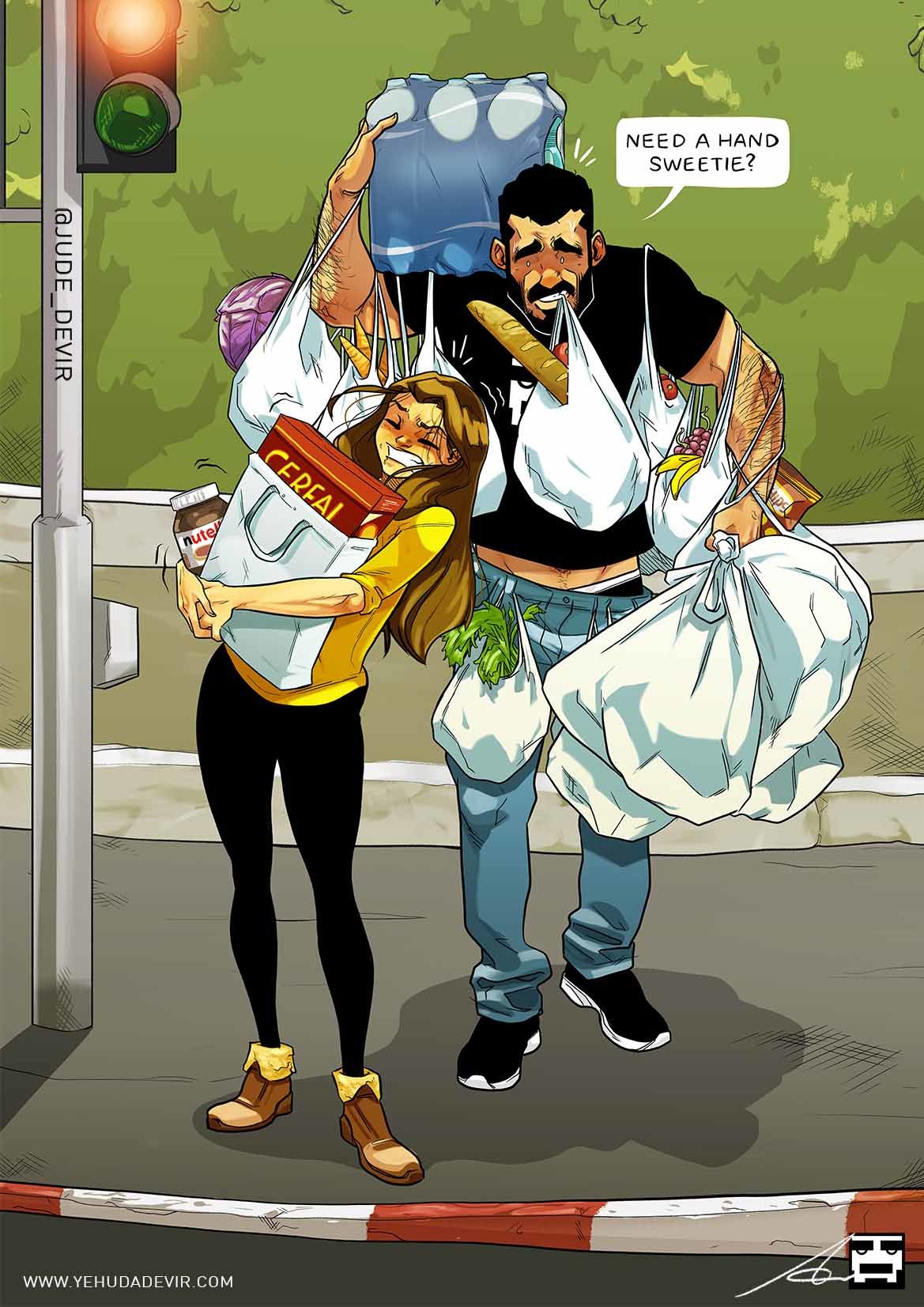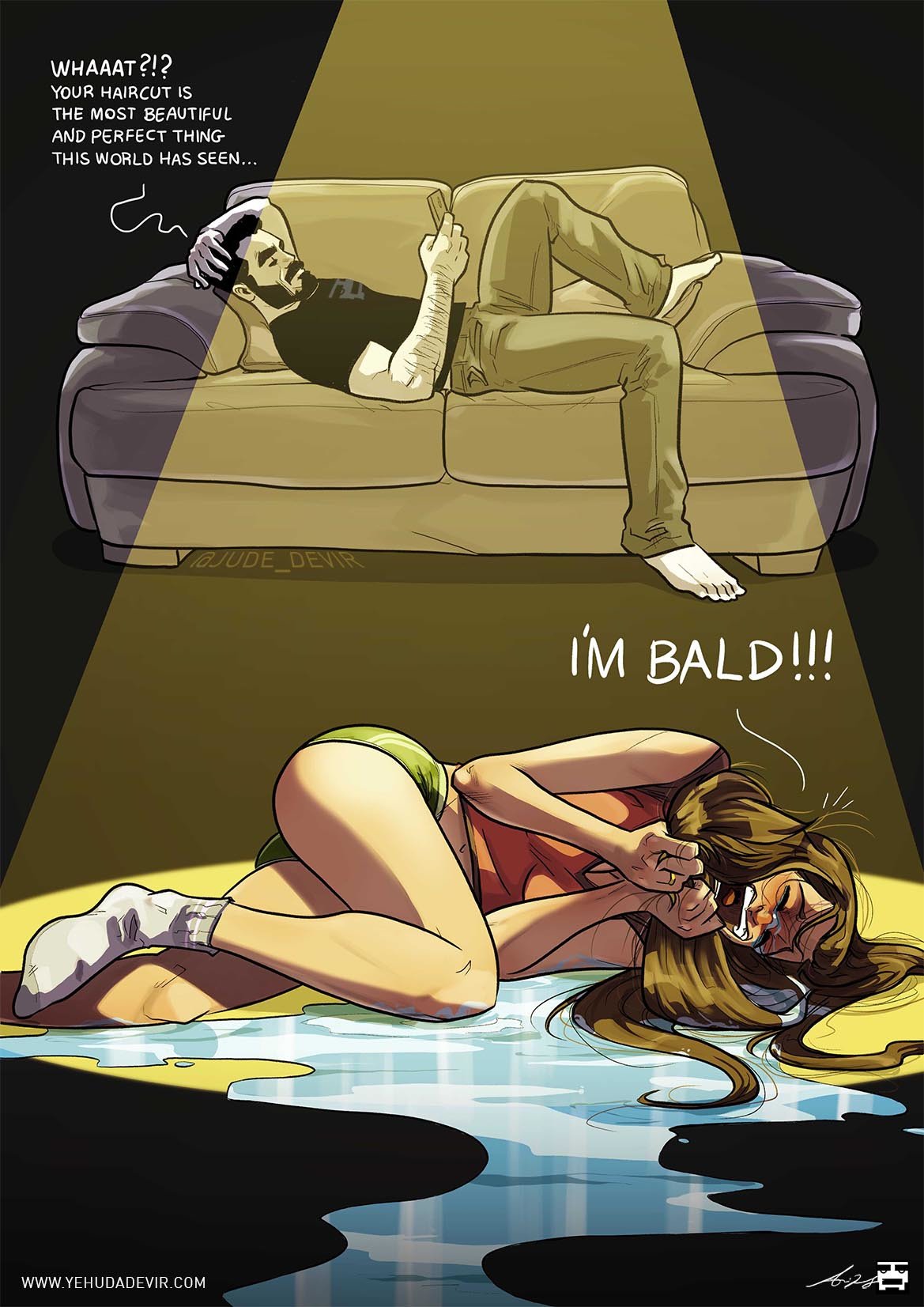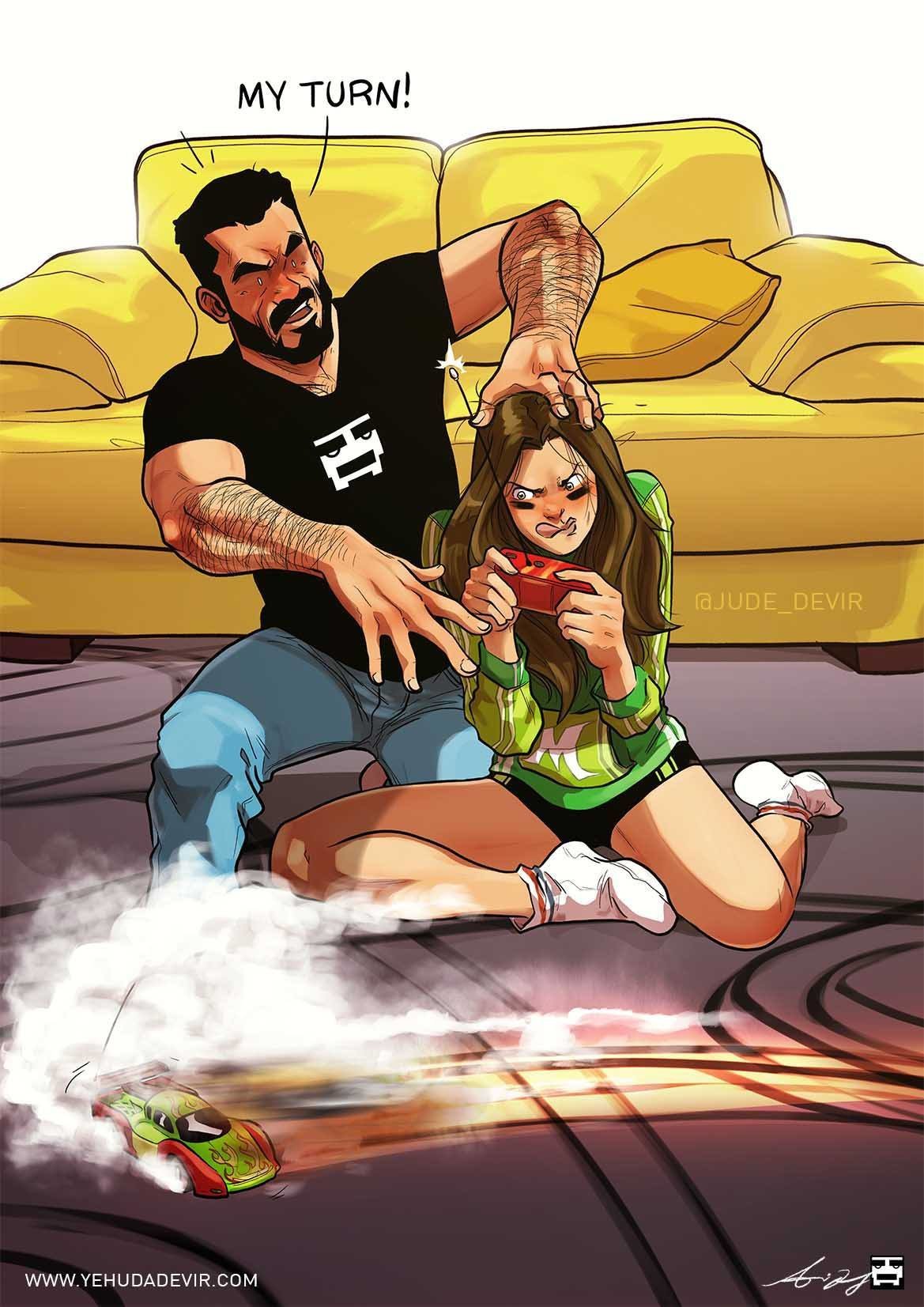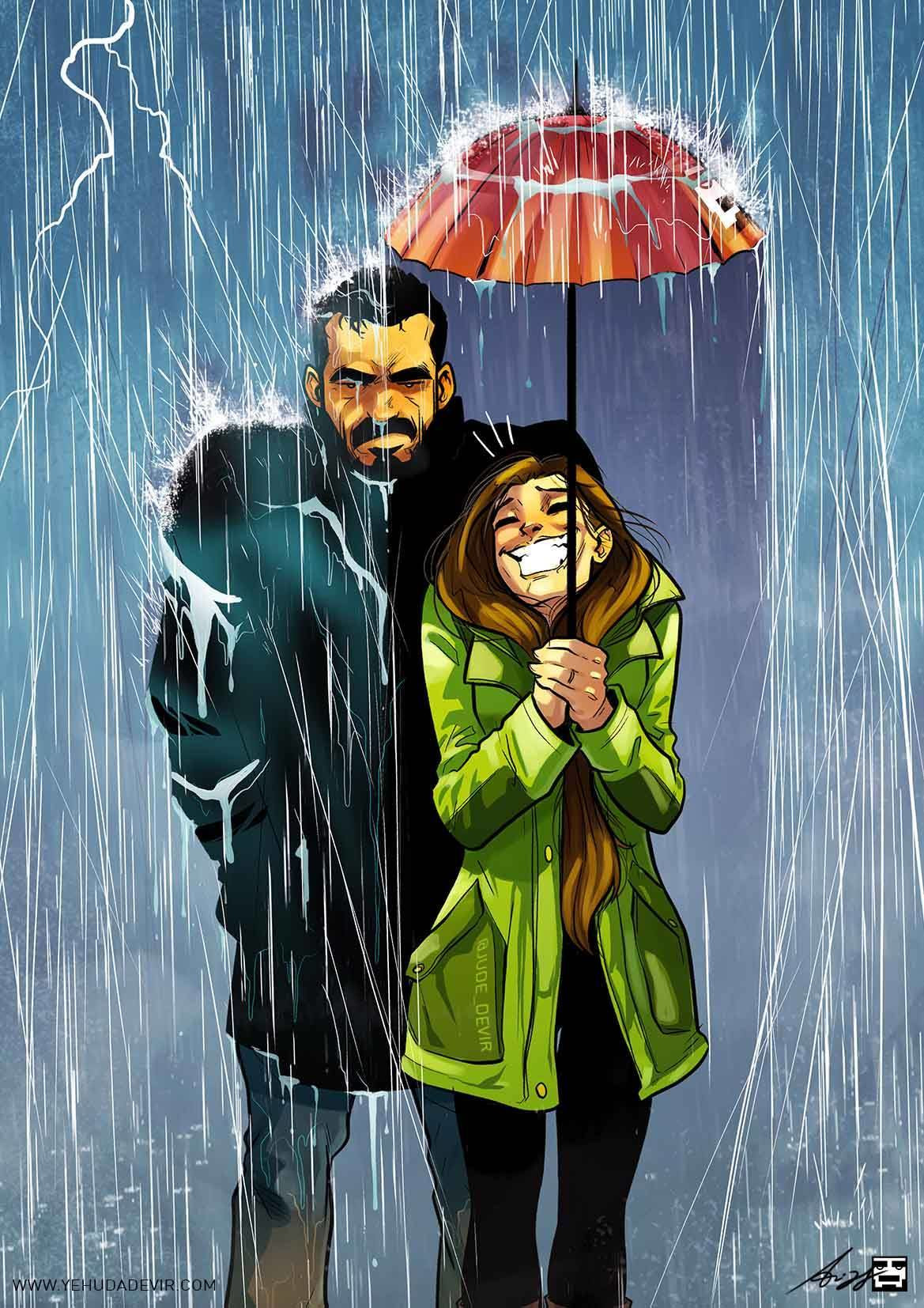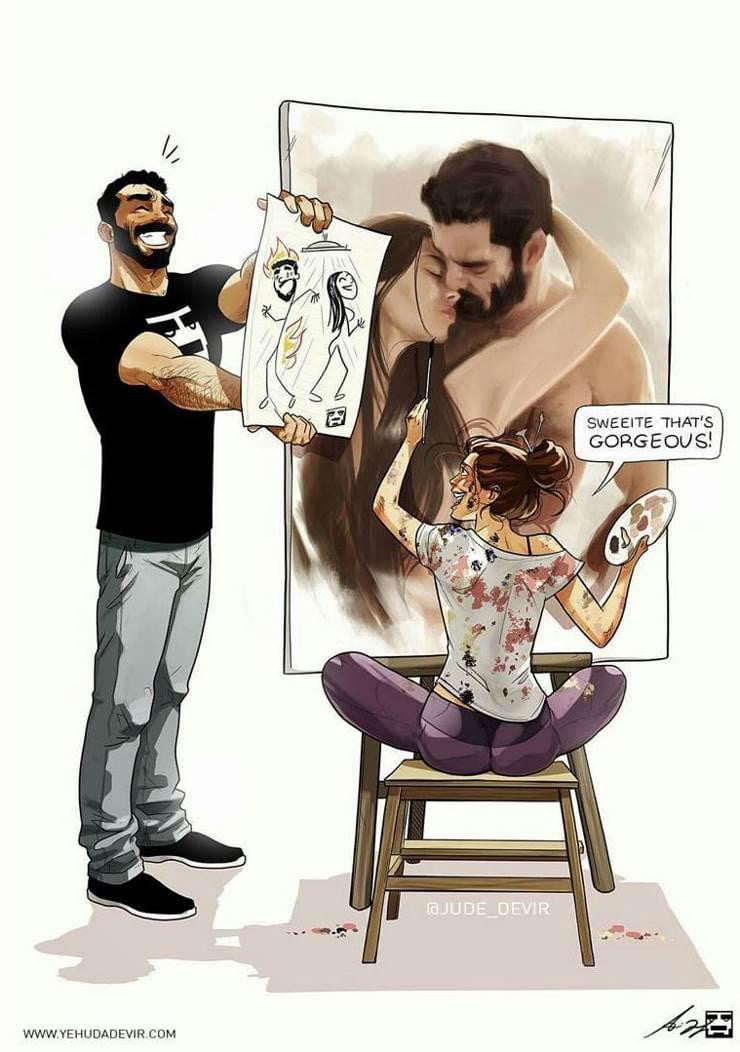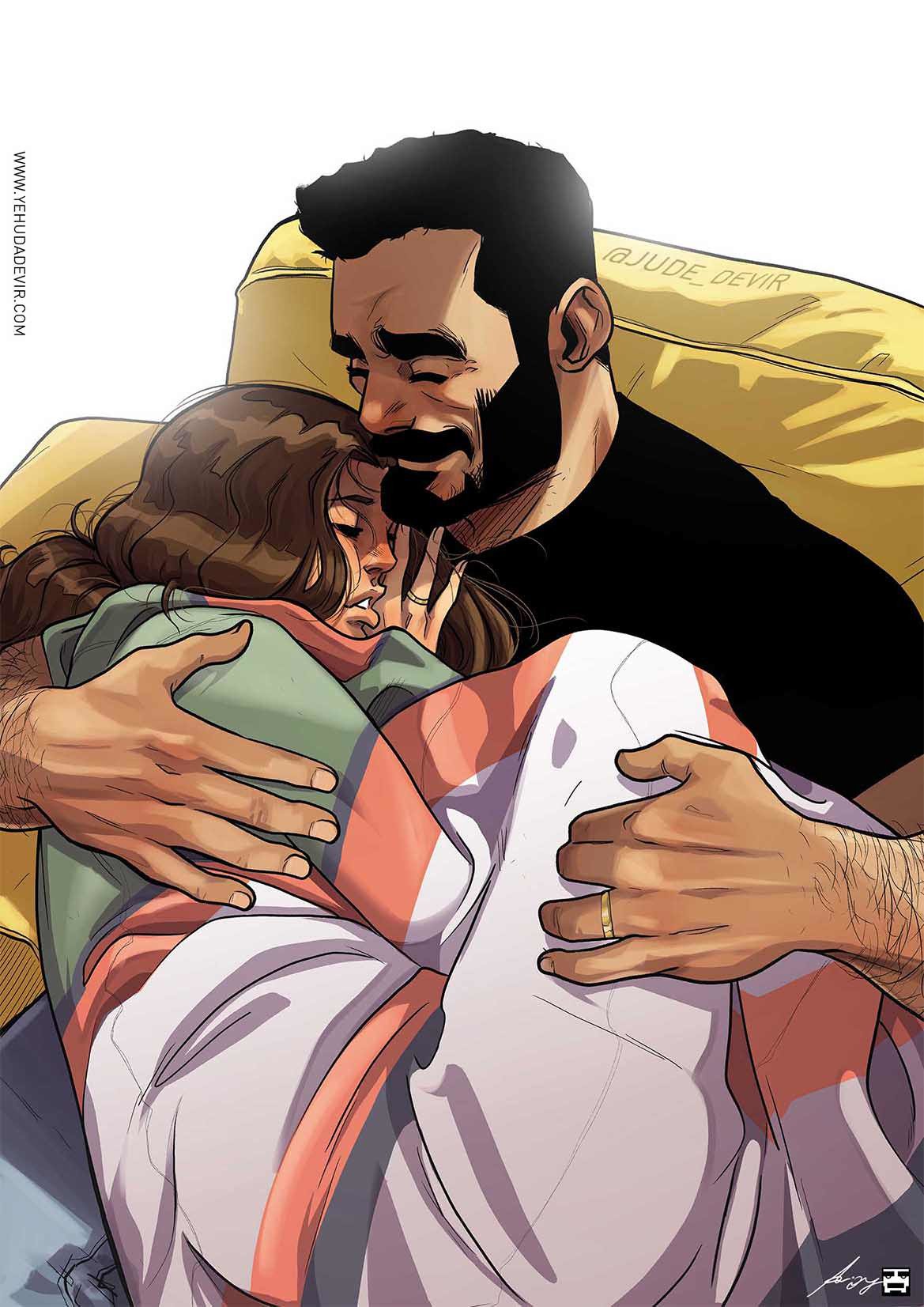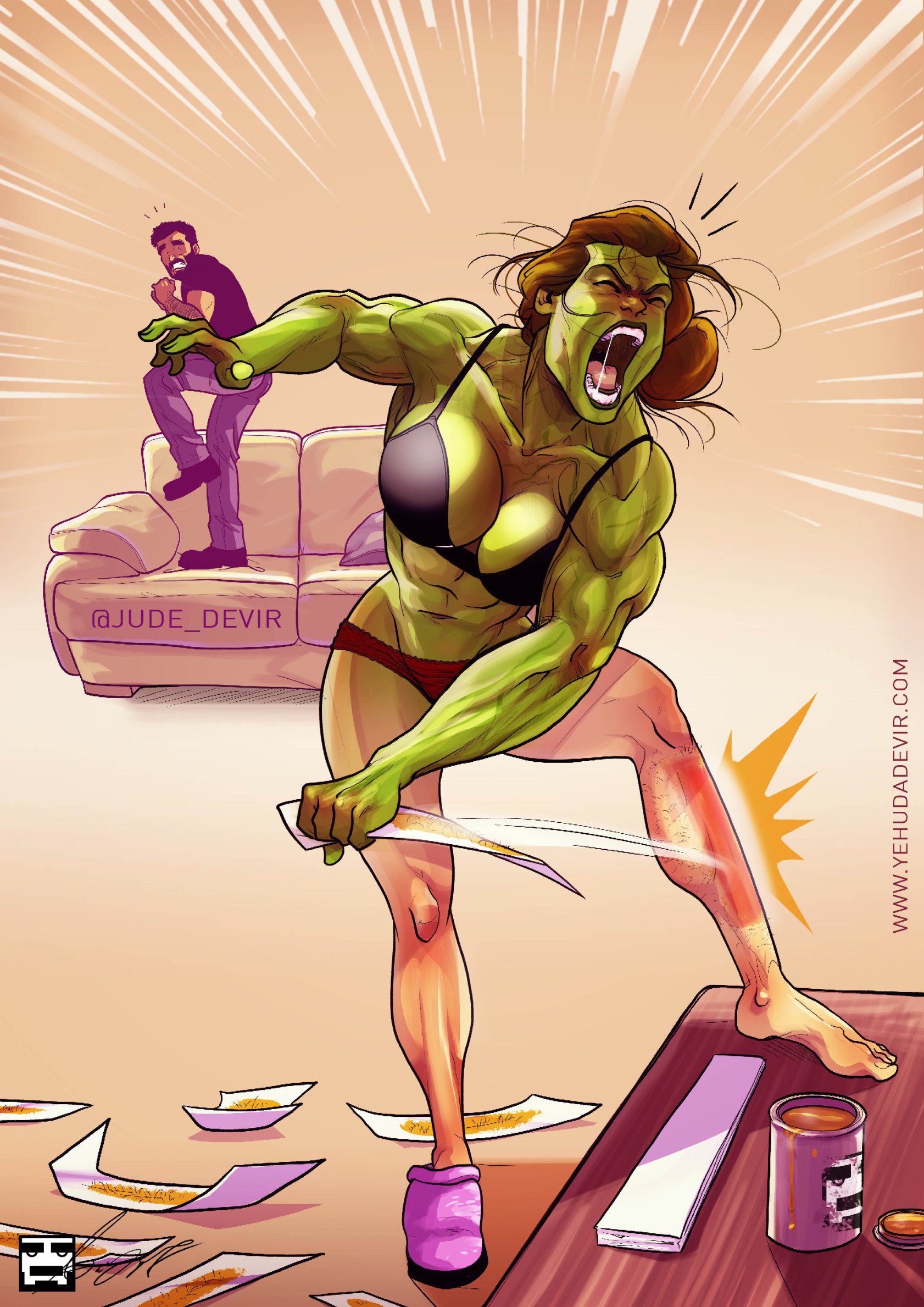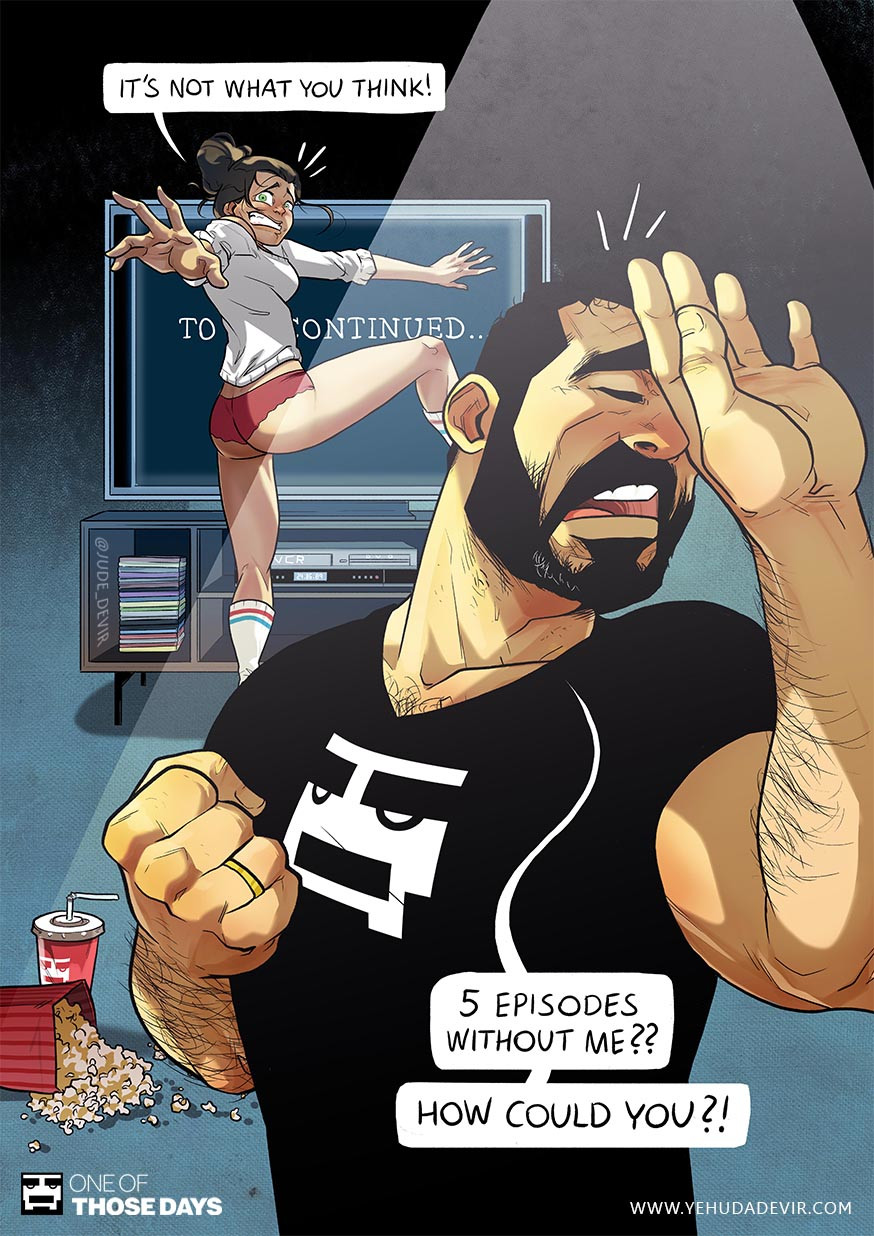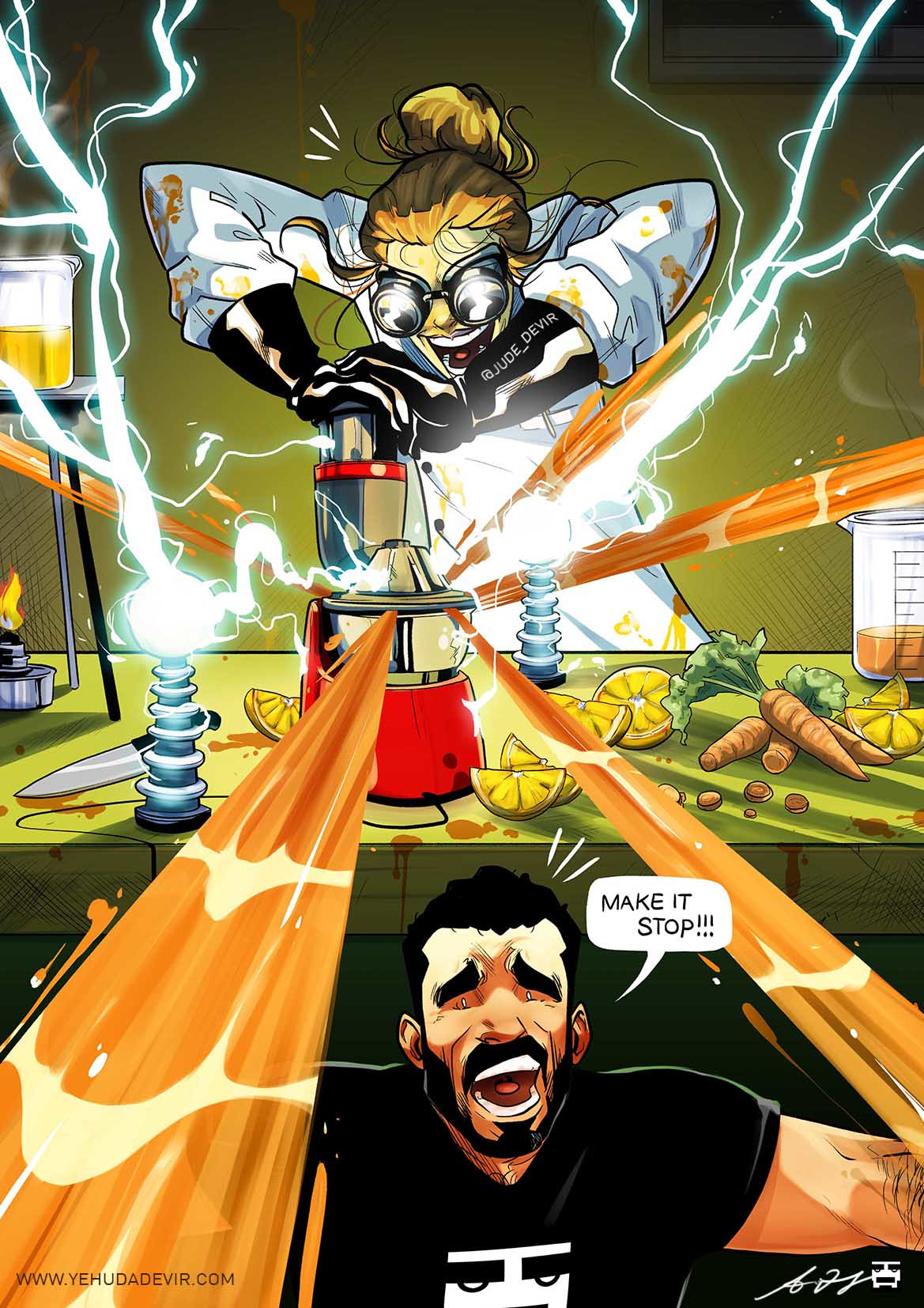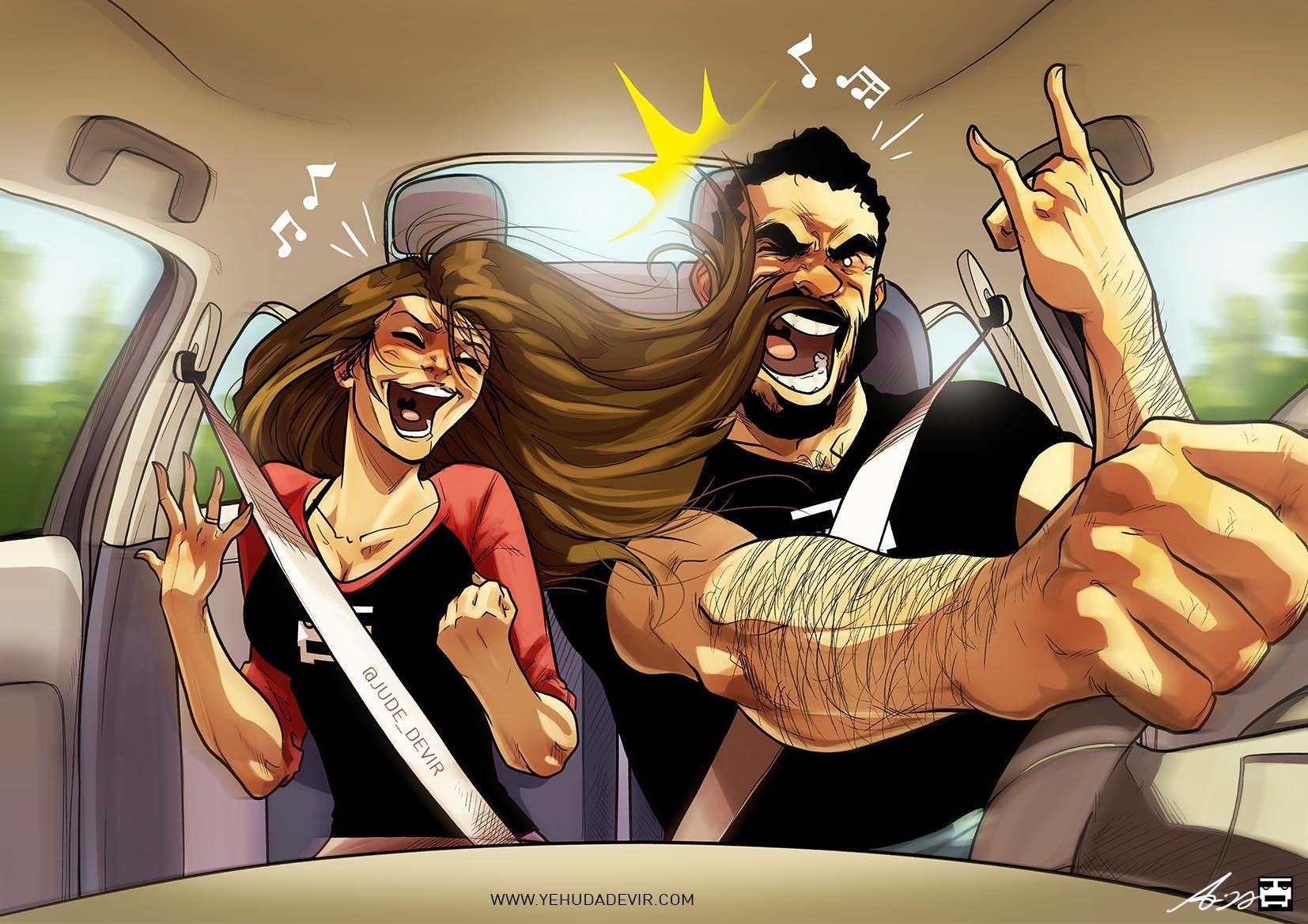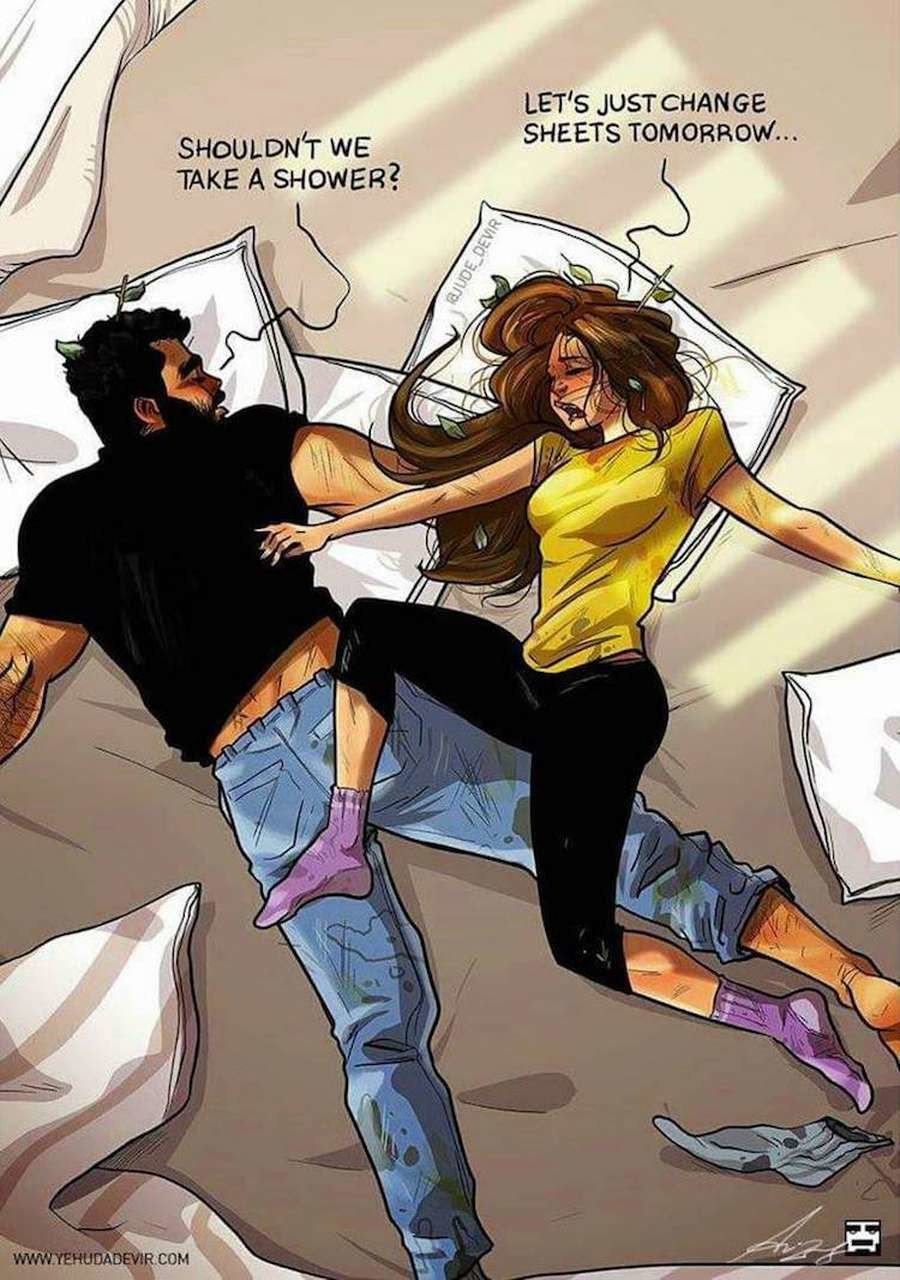 Which ones are you? Tell us in a comment!
Don't forget to keep yourself updated with the life of Mr. and Mrs. Devir and visit their website, Facebook, Instagram and Patreon.
And if you'd like to express your love on a metal poster, visit our Love Collection!