Balancing between magical realism, mythology, and her own imagination, Awanqi creates enchanting allegories filled with passion, power, and romance. By using vibrant, pastel-bright colors, she makes the sceneries even more dramatic, moving the characters to the stage of her own theater. We talked about the biggest challenges for a full-time artist, her inspirations and love for Leyendecker's art, so read more below and dive into the world of Awanqi's beautiful stories.
What does awanqi mean?
My screen name, "awanqi" combines my initials (AW) and my middle name, "Anqi".
Where do you live and what does your studio look like?
I live in Texas, and my studio is just my desk in my room at home, which I've been mainly working out of since high school, excluding the time I was in college. It's messy right now, so here's a photo of it clean.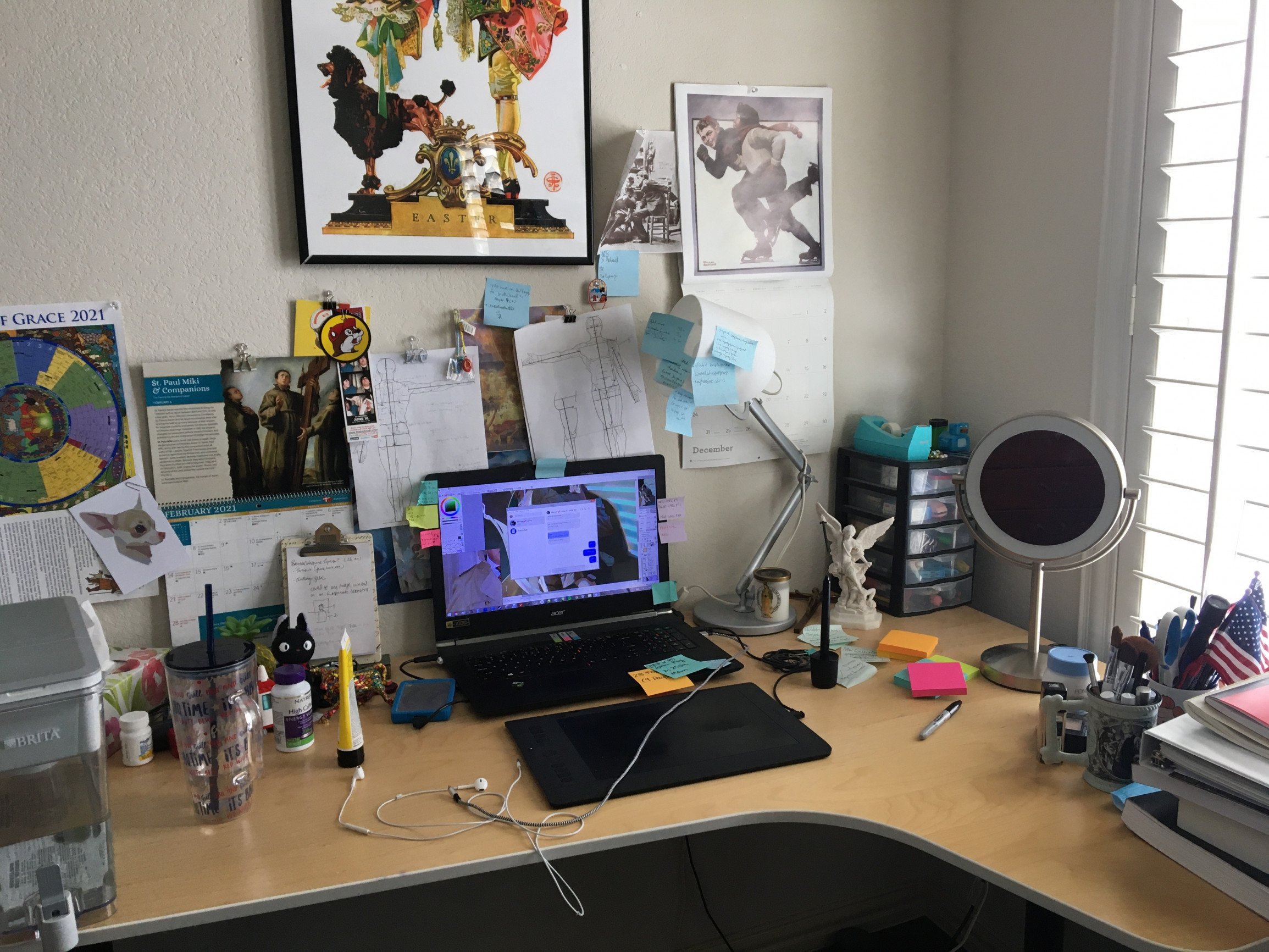 Are you a professional or a self-taught artist?
I'm working professionally right now, and I was mainly self-taught, but it's more like I learned/am still learning from the community of artists that the internet provides rather than just pulling art techniques out of nowhere.
What are the biggest inspirations for your works?
History and J.C. Leyendecker.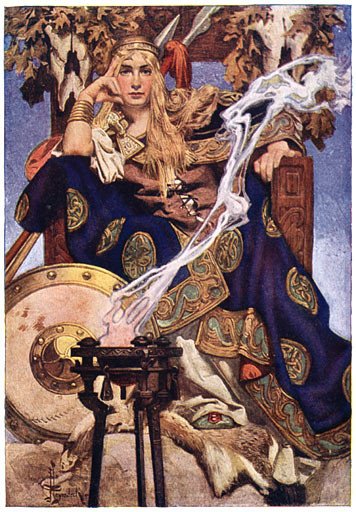 J.C. Leyendecker, Illustration for Queen Maev in Myths and Legends of the Celtic Race, 1911
Your art is strongly influenced by myths. Is any story especially important to you?
Eros and Psyche is my favorite, it's had the biggest impact on me out of all the myths I dealt with.
Which artist would you like to meet for coffee? Do you have any artistic idols?
Easy! Leyendecker. As for idols, Leyendecker.
Which one of your artworks is your favorite and why?
St. Joan of Arc, it was such an amazing feeling to realize what I had just drawn at the time. I love her story, too, and the combination of a fun composition and a story that I loved was basically one in a million.
What are your challenges as a full-time artist?
The biggest one is deadlines, and the next biggest would be the uncertainty of future income. But that's just how freelancing is… 🙂
Any tips for artists you would like to share?
Work hard and with positivity.
Do you have any hidden talents or hobbies?
I like to drive.
How important are social media for you as an artist?
These days, it's almost necessary to be able to succeed (in relative terms). It is also one of my main sources of stress.
What are your plans for the future?
More work in comics/books, and I'd like to illustrate for novels/literature.
Capture your art in 3 words.
Colorful, subtle, serious (I hope, of course!)