We've searched far and wide through the world wide web for some awesome stuff that you'll need to add to your next Father's Day and Christmas list for him. Here's a comprehensive list of things that every man would like to have in their man cave. So, take notes and start saving up for these man cave gifts every guy needs.
What Makes Cool Man Cave Gifts
The perfect man cave gift is down to the man's personality. Nothing is better than a personalized gift that the recipient will surely use, and he has to actually be interested in it. Before you jump the gun and pull the purchase trigger on these items, be sure to go through our mancave ideas list to get your creative juices flowing, or at least to get an idea of what a man's den should look like!
Okay, without further ado, let's get brainstorming. Here's the definitive man cave gifts list for 2023.
Displates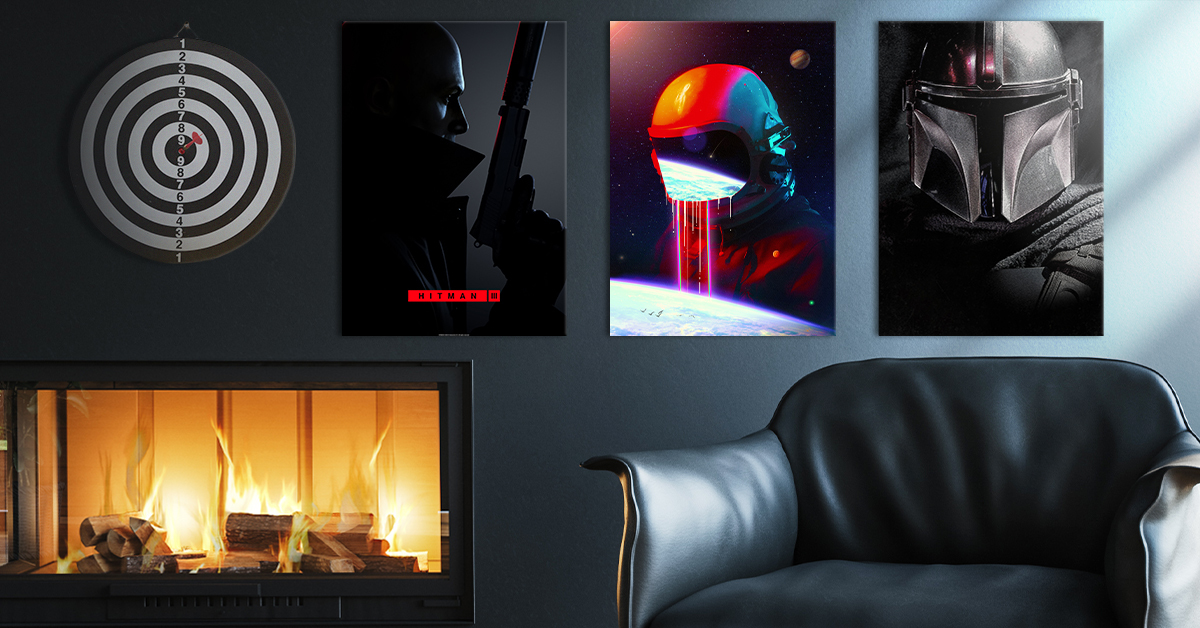 There's no man on this earth who wouldn't be happy to receive a poster of his favorite movie, game, sports team, or animal! Well, maybe most would. That's why metal posters from Displate make an incredible gift idea. It's a great way to collect some sick wall art of anything he's passionate about.
There's just something about posters and how they add a touch of sophistication and class to the room, or maybe it's the way they help to create a more masculine atmosphere. Whatever the reason, enhance the look and feel of your man cave with some Displates. You can opt for some Car Posters or Sports Posters to transform your man cave decor with ease.
VR Headsets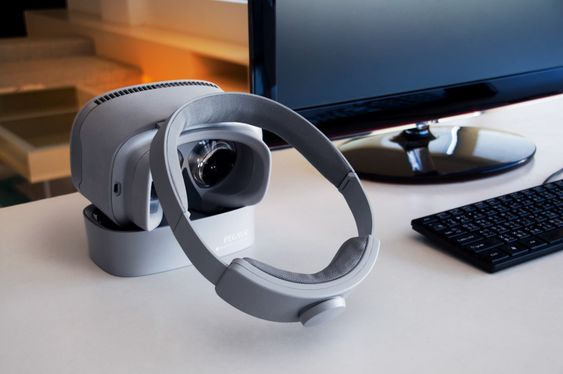 Vr headsets allow men to escape into another world and experience new exciting adventures. And they're a great way to relieve stress and relax. Not to mention the awesome opportunity to socialize in the metaverse from the comfort of your own home. For a science nerd's man cave, you'll want to consider these.
Gaming Headphones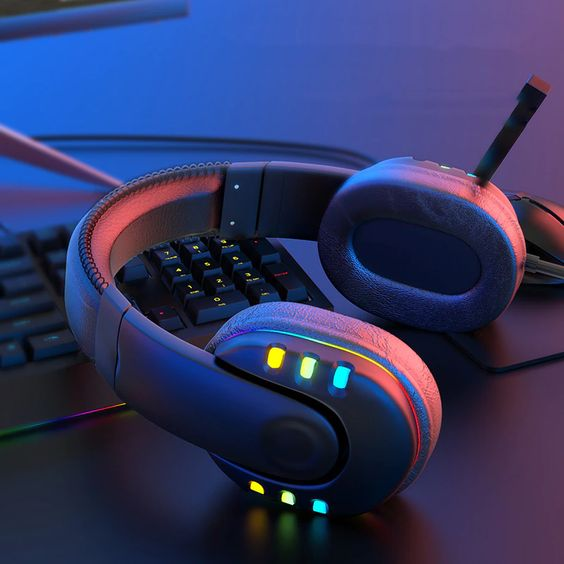 Gaming headphones are a great gift for any gamer; they provide:
immersive gaming experience
superior sound quality
built-in microphone, chat with your friends
comfortable to wear
Back to the topic of posters, a gaming poster will surely be an excellent addition to this idea.
Custom Clock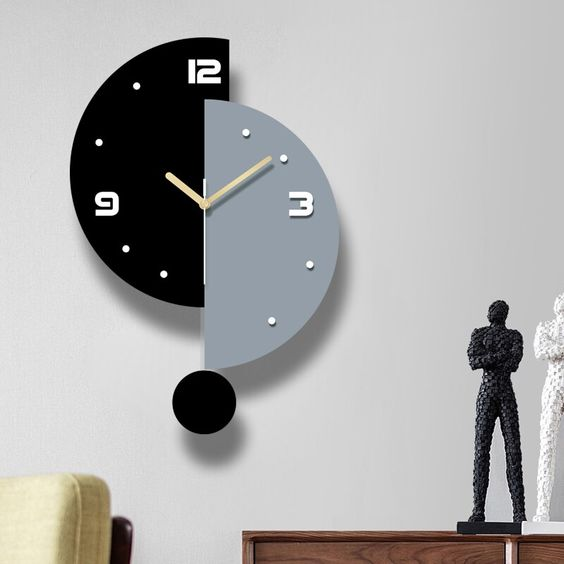 A custom clock is a perfect choice. For one, it's something that can be used every day. Making it very useful, and it's one of those man cave gift ideas that doubles down as man cave decor too.
Pool Table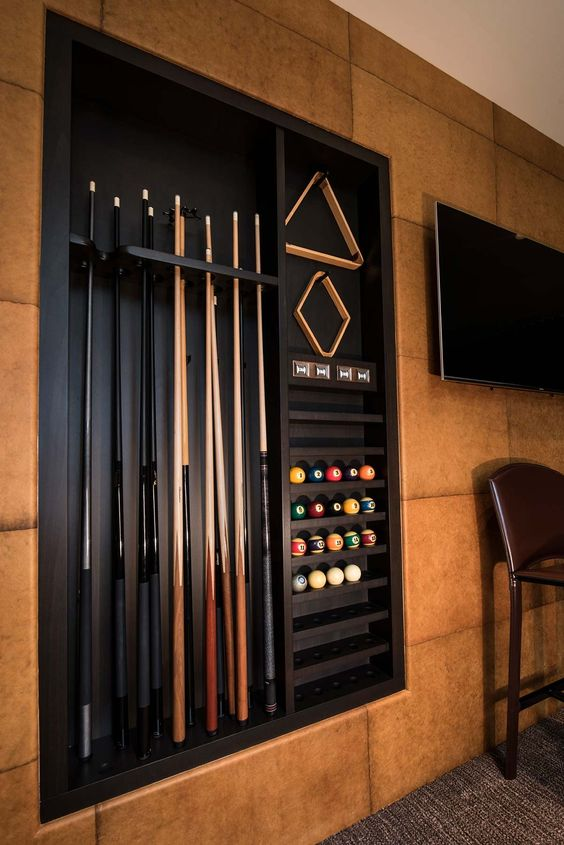 Pool tables can be used for friendly competition. The best man cave gifts add to a warm and inviting atmosphere which can be achieved with group activities for friends.
Dart Board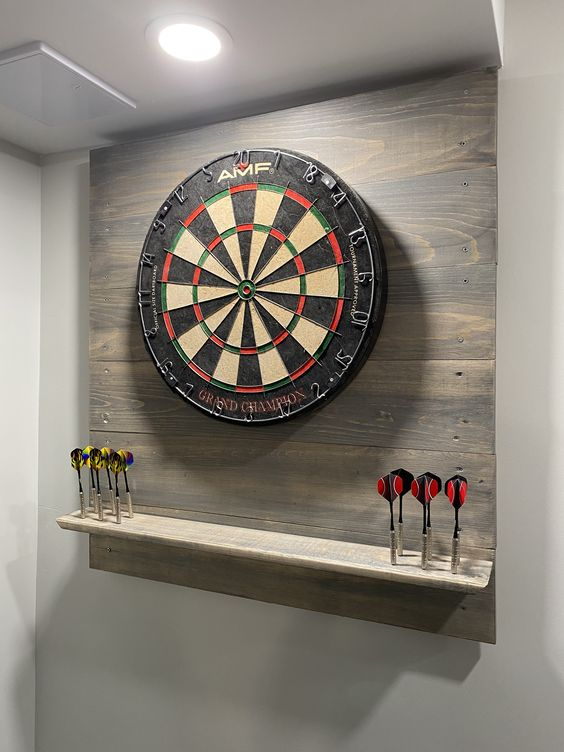 What's an article about finding a great man cave gift without mentioning Dartboards? As far as a great gift idea is concerned, they make great gifts for men because they provide a fun and challenging way to spend some downtime.
Ping Pong / Table Tennis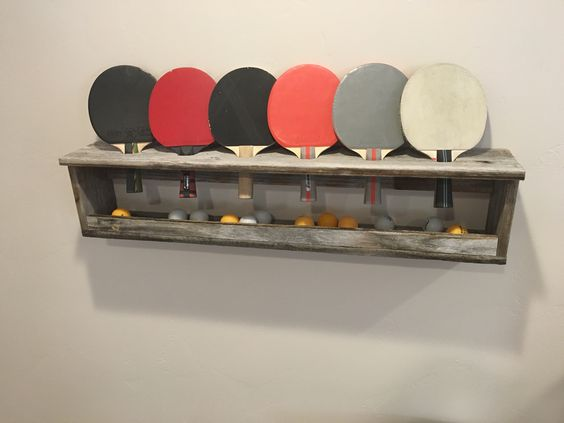 You get the idea now, right! We're focusing on fun activities. He can't always play video games with his friend; think outside the box with your gift ideas. Ping pong is an excellent gift because it's a fun and challenging game that can be enjoyed by people of all ages. It's also a great way to get some exercise, and it can be played indoors or outdoors.
Whiskey Tap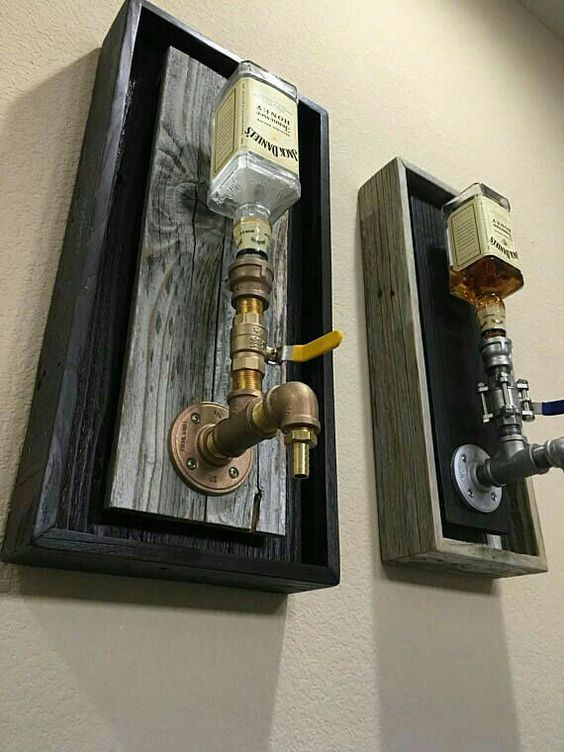 Now onto the grown stuff. Man cave gift ideas are about convenience, and this is a perfect gift for the man who likes to relax in his man cave with a glass of whiskey. And, he won't have to pour a new drink every time, he can just simply turn on the tap and enjoy.
Basketball Hoop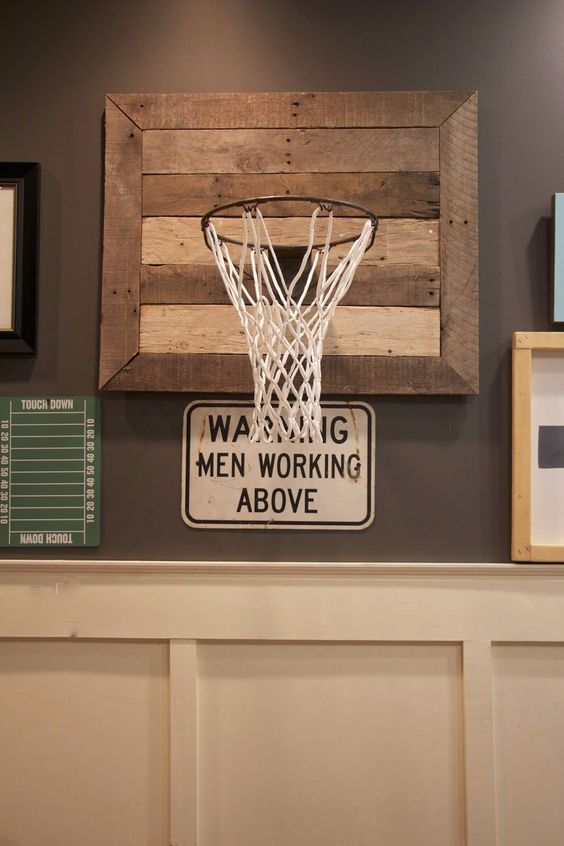 Basketball hoops make you feel like you're in an actual gym. A nice change of pace from the usual TV watching in all man caves out there. Plus, it doubles as a great exercise routine too! Life's hangout times need a couple of time-filling activities.
Ring Toss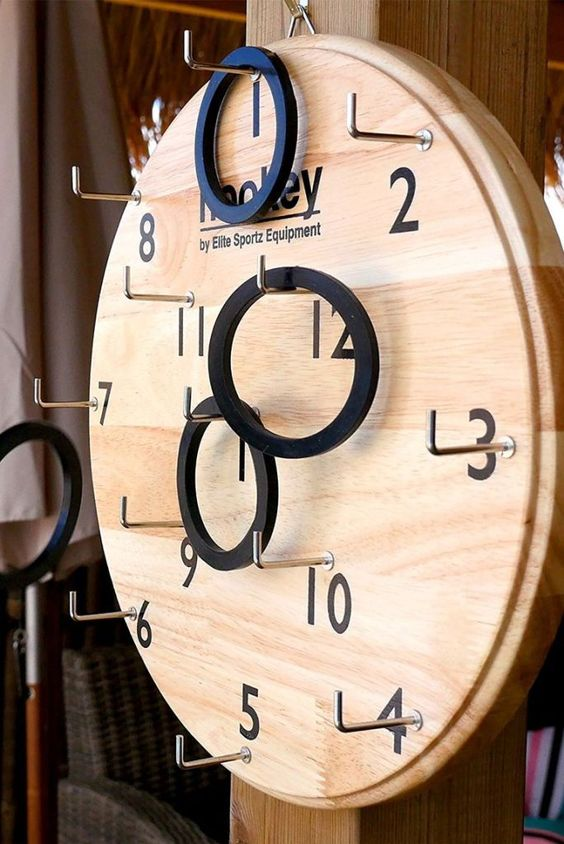 Ring toss is a classic game that is perfect for man caves. It's easy to set up and can be played by people of all ages. Plus, it's a great way to get some exercise and have some fun with friends.
Retro Gaming Console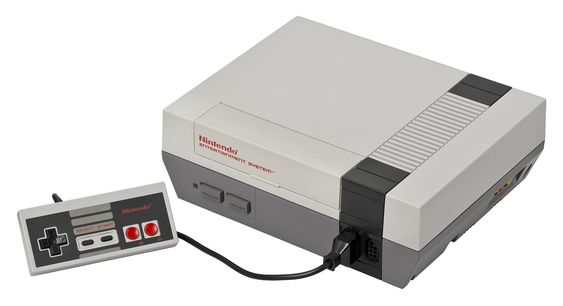 Retro gaming consoles allow him to relive his childhood memories. Nintendo classic edition consoles are popular go-to, for that. Besides the beer pong, some final fantasy, mega man, and super Mario bros is always needed. Additionally, retro gaming consoles are a great way to improve cognitive skills.
Minibar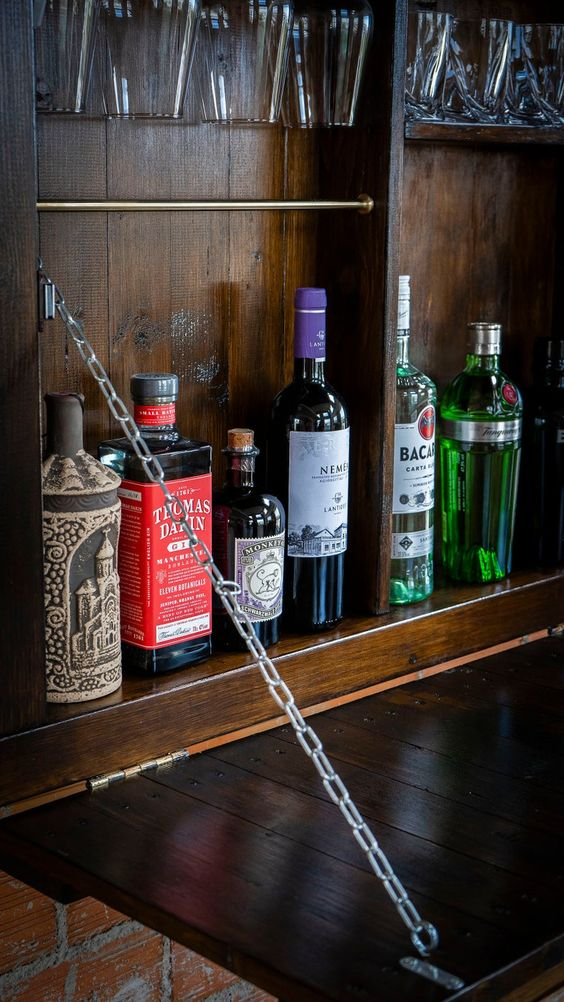 A minibar is a perfect addition to a man cave. Men need a space for storing drinks and snacks. If he's a wine man or whiskey guy, he'll need a minibar. Apart from the apparent storage for wine glasses, gold-painted coasters, and a random glass sailing ship, a home bar benefits everyone during sports game viewing parties. Throw in some bar stools, cup holders, and distressed bar signs to create the complete home bar effect.
Eames Lounge Chair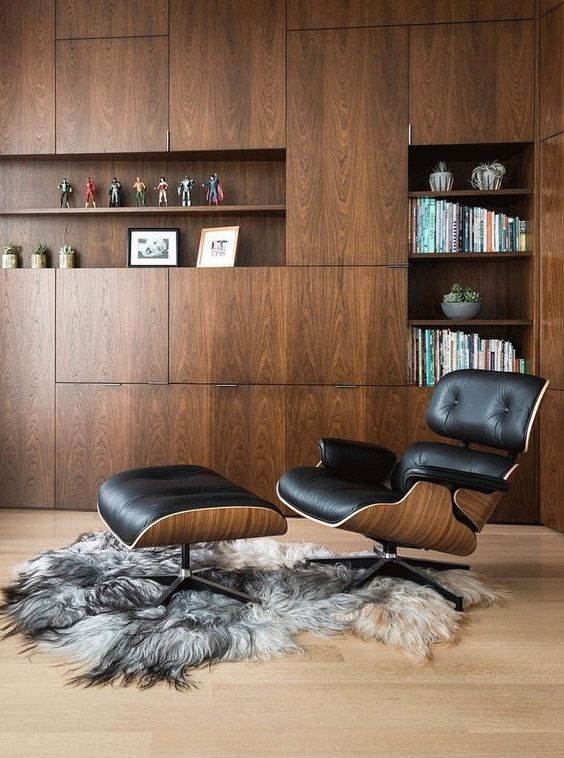 Comfortable chairs are a must in any man cave. They add to the overall look and feel of the man cave and can help you relax after a long day at work, or it can be a great place to watch the big game with your buddies.
Wine Barrel Shelf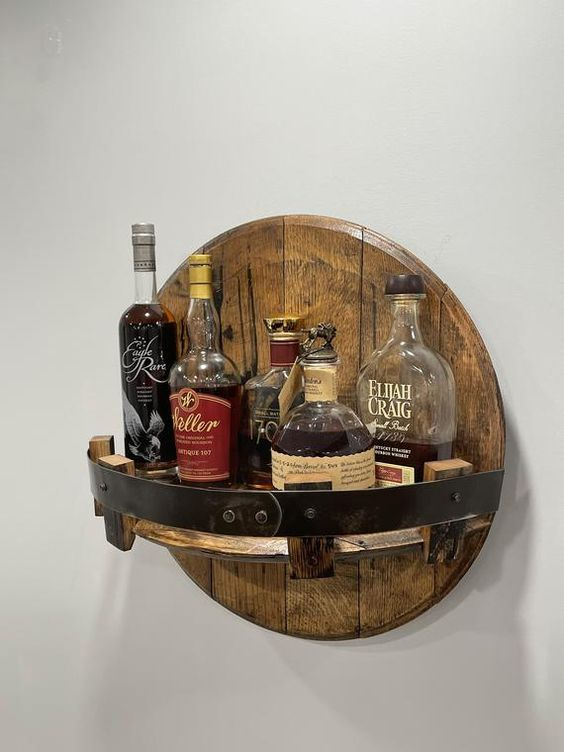 When it comes to man caves, it's all about the details. And one of the most essential details is having a place to store your drinks, and that's where a drink shelf comes in. If you're not going for a complete home bar, this is a great alternative.
Drink shelves are the perfect way to keep your drinks organized and within easy reach, and they're also a great way to add some personality to your man cave. So if you're looking for an excellent gift for the man cave owner in your life, a drink shelf is a great option.
Different shelves can help separate other drinks for special occasions.
Pac man Coasters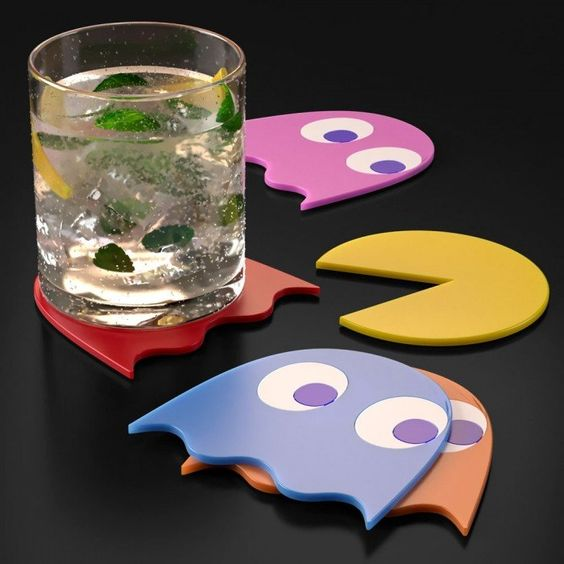 Coasters are an excellent option for personal unique man cave gifts. They're affordable, practical, and personalized to fit the recipient's interests. Besides, you wouldn't want the sweat off a nice cold beer to ruin your man cave furniture now, would you?
Vinyl Set and Record Player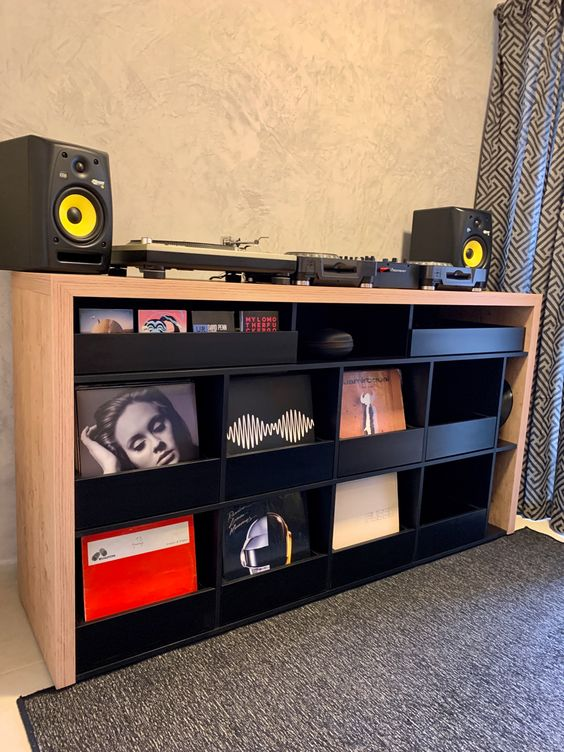 Vinyls and a record player may be a perfect choice for the man who always has music playing in the background. What's an afternoon of super bowl sporting events and bbq parties without a redesigned miniature version of a DJ booth. Records are also a nice decorative piece.
Here are just a few reasons why vinyls and a record player make a great gift:
Unlike CDs or digital downloads, vinyls offer a listening experience that cannot be replicated.
many audiophiles believe that they provide a superior sound quality to other formats.
Vinyls create a classy nostalgic atmosphere
Record players are carefully crafted and designed to provide the best possible listening experience.
Vinyls and record players may seem like a luxury item, but they are actually quite affordable
Mixology Starter Kit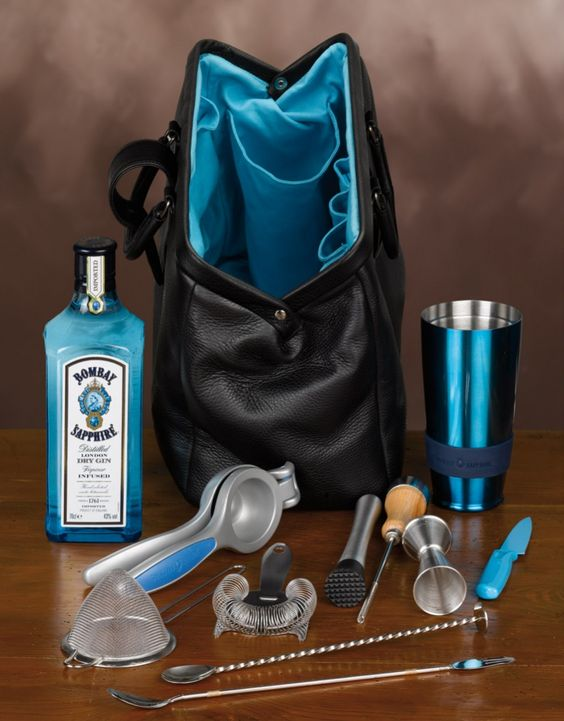 Many a man has a designated spot in his home for mixing cocktails. That man will appreciate having his own set of tools specifically for the job. Mixology tools are often quite stylish, making them the perfect addition to any man cave décor. And when man cave gifts are concerned it takes the cake for unique man cave ideas.
Cigar Set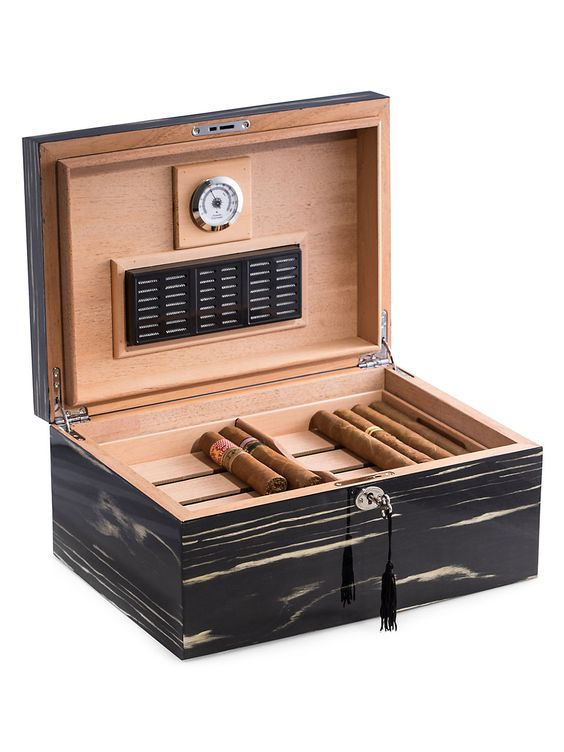 Cigars are a symbol of masculinity and status. They are also associated with luxury and wealth, which makes them a great gift for any man. How about creating a section in the man cave to puff cigars with the gents after a long day of work.
Man Cave Sign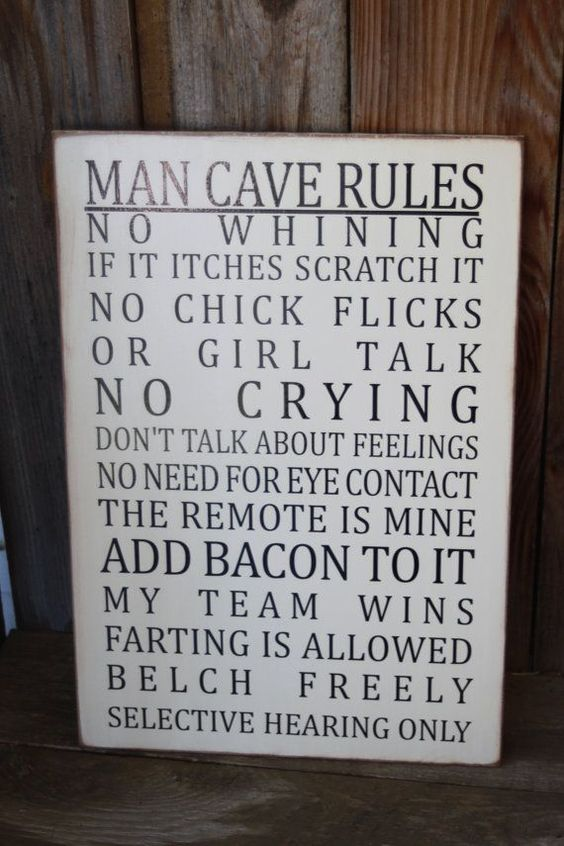 A man cave sign with man cave rules is always a must. A touch of humor and class to solidify the laws of a man space. he can create his own man cave rules for you to print on a custom sign.
Whiskey Decanters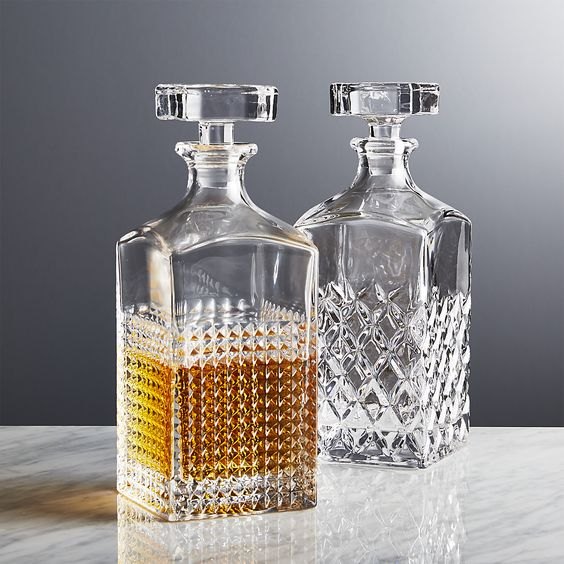 Whiskey decanters are a great gift for the man cave because they are both functional and stylish. Some men don't need to find cold beer in the freezer, they just want their decanter filled with the best single malt. A nice whiskey decanter can make a statement and show that you really put some thought into your gift. Plus, it's always nice to have a place to store your whiskey! How are we doing so far with the man cave ideas. Don't worry we've got more!
Poker Set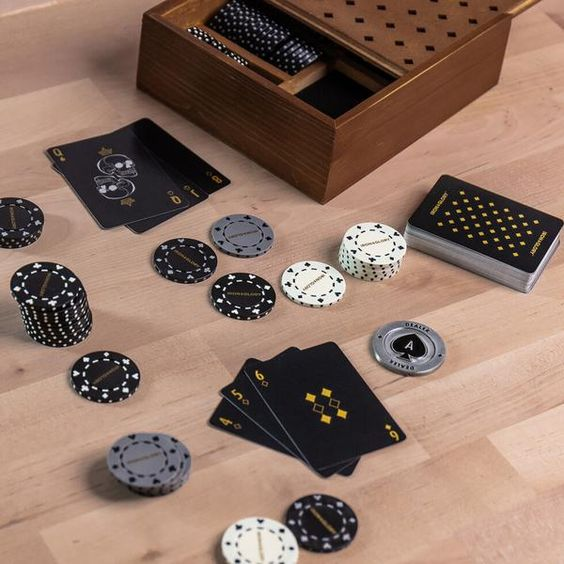 First of all, poker is a very popular game, and most men enjoy playing it which is why we can't imagine a list of man cave gifts without it. A poker set is a perfect way to let him indulge in his hobby while at home.
Viking Tankard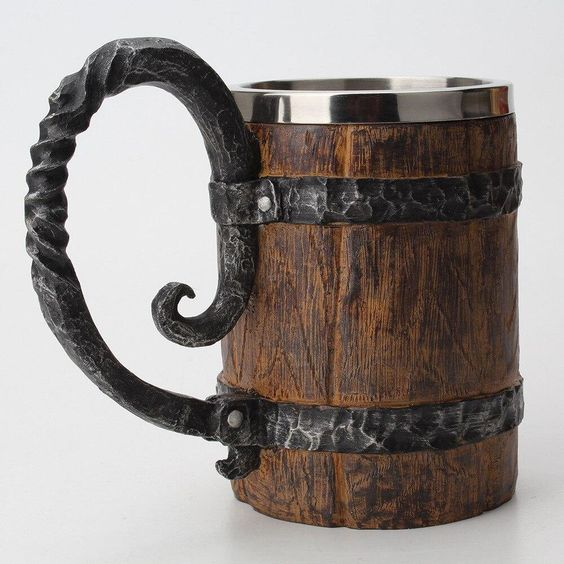 A Viking tankard is perfect for storing and serving beer, and it will add a touch of style to any man cave. For the manly man, this is a yes. Why not take a break from the game room activities by sipping from a Viking cup!
Custom Sign
Custom man cave signs are cool because they add a personal touch to your man cave gifts, Plus, they make great conversation starters and can be a great way to show off your sense of humor.
Exploding Bullet Sculpture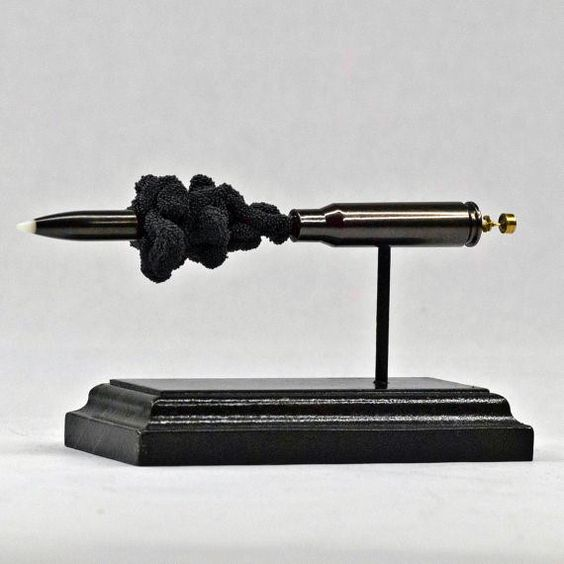 Most men love anything that is unique and masculine, and exploding bullet sculptures definitely fit that criterion of unique man cave additions. These sculptures are also sure to impress any man, regardless of his interests or hobbies. Whether he is an avid hunter or just enjoys watching action movies, he is sure to be impressed by this unique gift.
Architecture Drawing Board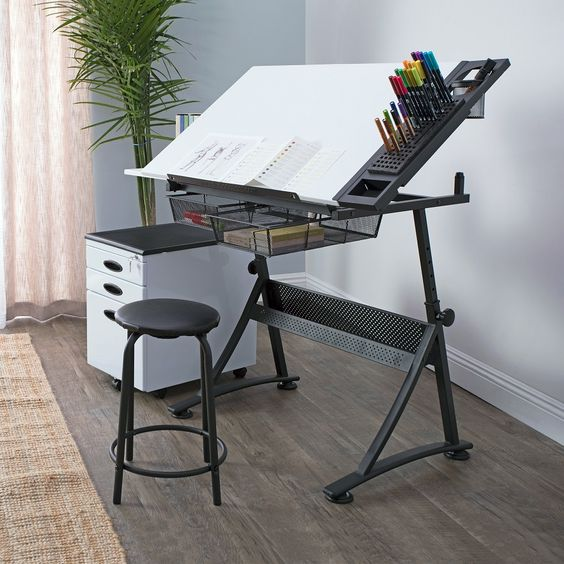 If he's an artist, his man cave can reflect that too right. We know this one is not typical man cave stuff but hear us out. First of all, they're a great way to show your appreciation and support for your man's hobbies and interests. Architecture drawing boards are also a great way to help him stay organized and motivated while he's working on his projects.
Slushie Machine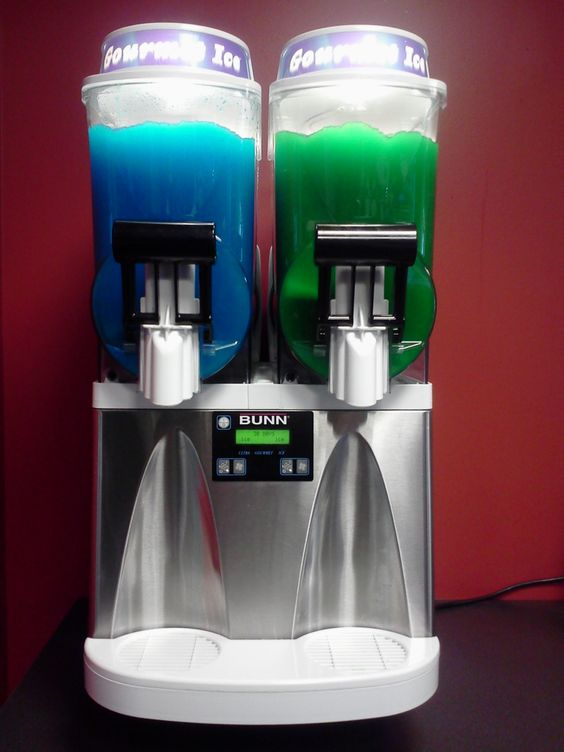 Cold, sweet drinks, plus man cave equals freaking awesome! Slushie machines make delicious and refreshing drinks for parties and gatherings.
Foosball Table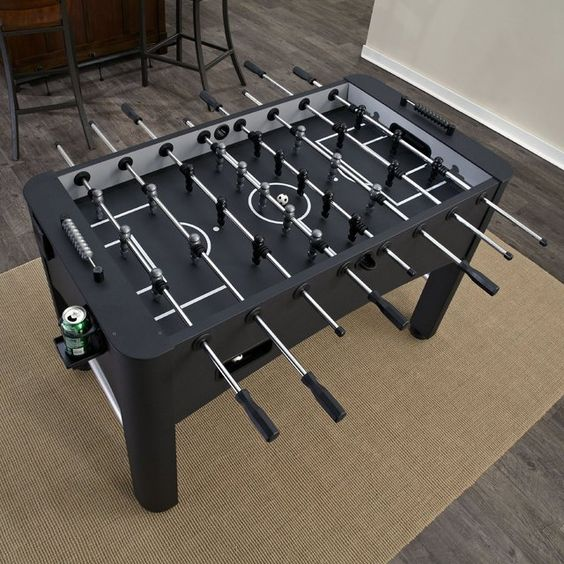 Foosball tables are a great gift for men because they provide a fun and unique way to spend time with friends. Foosball is a popular game that can be played by people of all ages, and a foosball table is a great way to bring the fun of the game into your home.
LED Lighting Man Cave Decor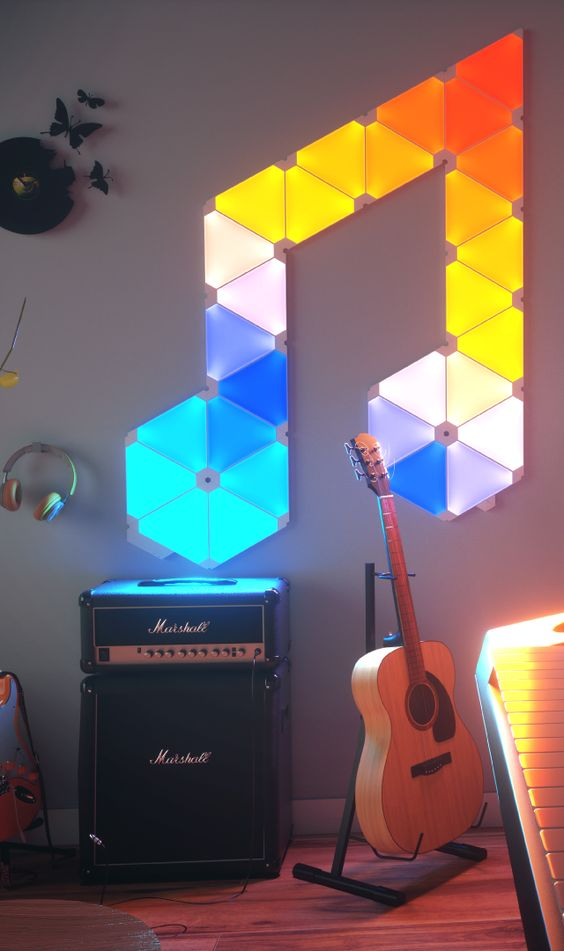 Neon or LED lights are a great gift for a man cave because they add a touch of color and pizzazz. Another option can be to go for a stylish lamp. A lamp creates additional lighting to showcase the cool trinkets and decor elements of the man cave.
Circle Ice Cube Mould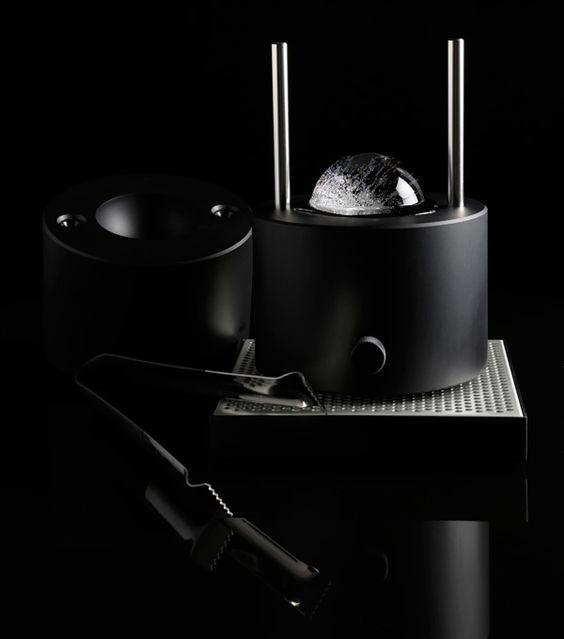 Circle ice block molds are a great gift for any man cave. They are the perfect way to keep drinks cold and add a touch of style to your man cave. They are also a great conversation starter, and everyone will be asking you where you got them.
Indoor Mini Golf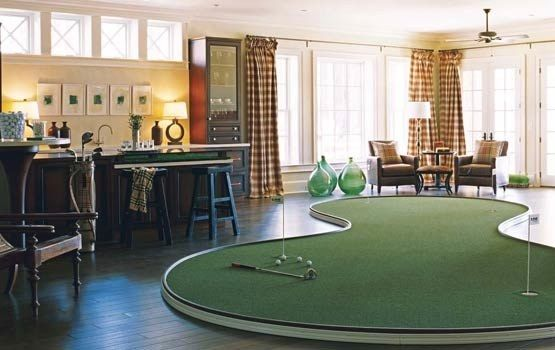 There are a number of reasons why indoor minigolf is a great gift for men. First, it's a great way to get some exercise. Second, it's a fun way to spend time with friends or family. Third, it's a challenging and competitive sport. Finally, it's a great way to relax after a long day at work.
Now, go ahead and get him a cave gift
Feel free to milk every last drop of the ideas in this man cave gifts blog post, but remember, you'll want to get him something he adores. Some men like intricate optical illusion art, others want an atomic Edison bulb lamp. What we're trying to say is that function and beauty is in the eye of the gift receiver. Do your research and happy gift-giving!