Displaters! Are you ready to channel your inner interior designer on a personal home decor project? Or perhaps you're a professional interior designer looking to expand your horizons? Either way, you've come to the right place to find a comprehensive guide on all things interior design styles. There's no need to feel lost when deciding on a design aesthetic; it's totally up to your personal style.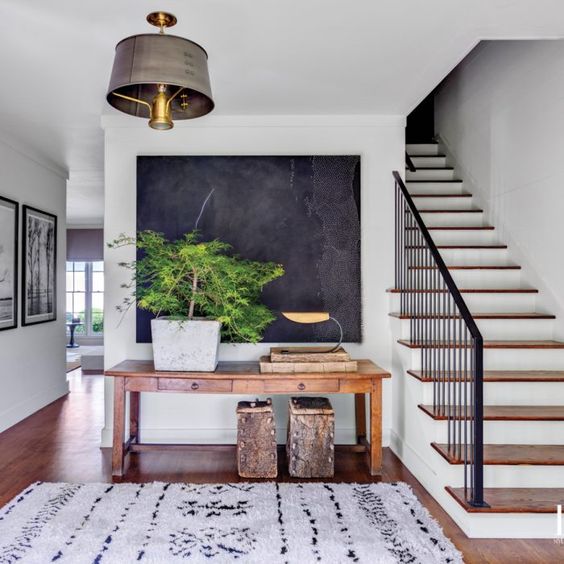 To zero in on a few, more focused aspects of your home decor, be sure to take a glance at some of our simple dining room wall decor ideas, as well as our living room wall decor idea recommendations too!
In general, there are 20 main interior design styles that are all the rage in 2023. But before we dive into the nitty-gritty of every single one. Here's a list of all of them.
The Most Popular Interior Design Styles
Modern Interior design
Traditional Interior design
Eclectic Interior design
Transitional interior design
Contemporary Interior design
Minimalist Interior design
Mid Century Modern Interior design
Bohemian Interior design
Modern farmhouse Interior design
Shabby Chic Interior design
Coastal Interior design
Hollywood Glam Interior design
Southwestern Interior design
Rustic Interior design
Industrial Interior design
French Country Interior design
Scandinavian Interior design
Mediterranean Interior design
Art deco Interior design
Asian zen Interior design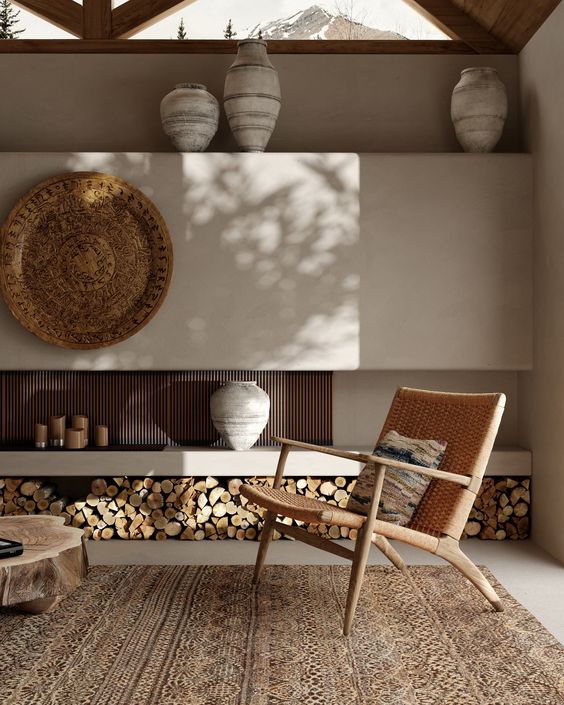 Interior Design Styles 101
This list of interior design styles shown above draws inspiration from every corner of the globe. And yes, there could definitely be a style that's not included, such as tribal African interior design. However, as you'll see from our descriptions of each one, these 20 will definitely get you started on the right path to define what your personal style is.
Some design styles are very niche—only a small select group of people will find them appealing, while others are mainstream. When discovering what the interior design style sphere has to offer, take notes of small elements that catch your eye and add them to your space. It's a great idea to really incorporate your passions, consider things in popular culture that give you excitement and joy, note them down and add them to the mix. It could be a poster of your favorite movie or pottery from your favorite art deco interior design artists. Perhaps hiring an interior design service is the way for you to go. If you'd like a quick tip, we'd always recommend pairing your interior design with a few Displates. What makes metal posters from Displate awesome for design is that they are available in a wide range of styles to match any theme, including minimal posters, travel posters, and abstract posters.
Either way, let's get into a deeper look at every one of the most popular interior design styles.
Popular Interior Design Styles Explained
Modern Interior Design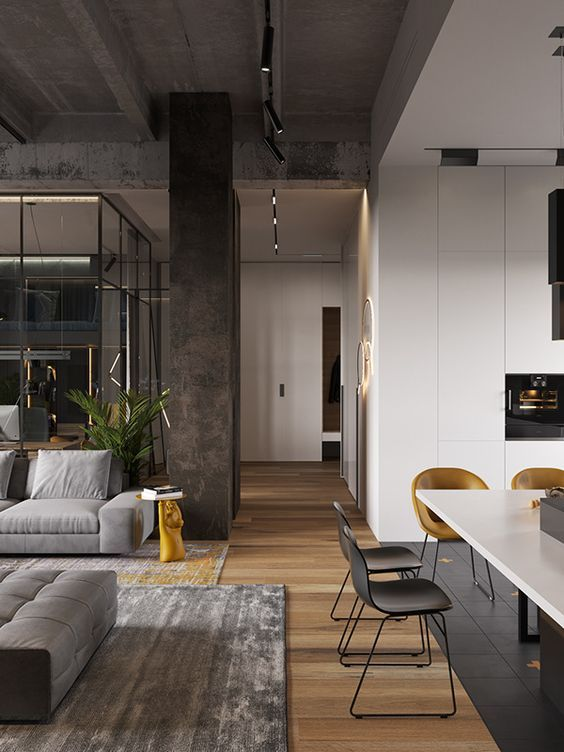 Modern interior design style became popular in the mid-20th century. It incorporates Scandinavian styles and mid-century modern. The furniture used in a modern interior design style is minimal, sleek, and contains clean geometric details. Materials like metal, chrome, and glass are popular choices too. The goal for modern decor is to achieve a neutral color palette that can be accentuated by bold patterns in art pieces than can feature vibrant colors.
Traditional Interior Design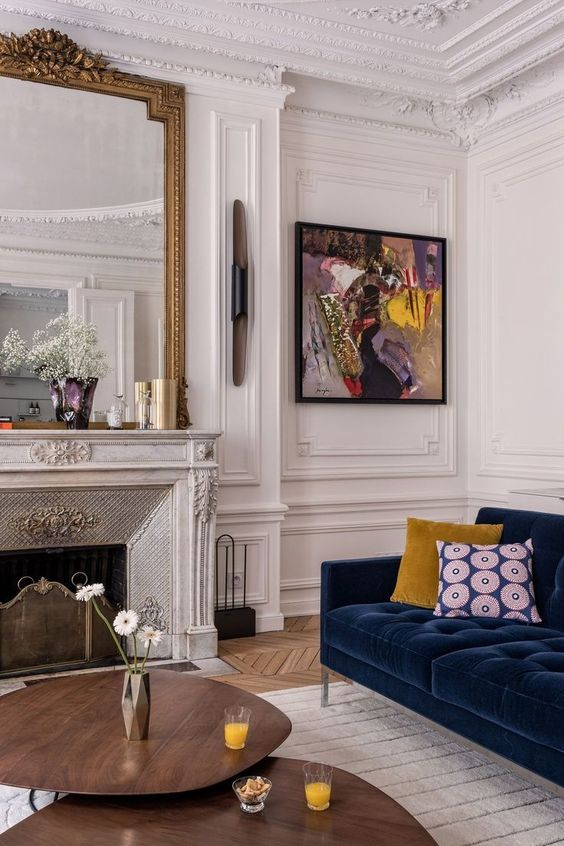 Traditional design style uses wooden finishes on furniture which is very well known worldwide. It draws inspiration from 19th-century Eastern Europe. Expect to find textiles such as velvet and linen used everywhere. Fabric is a great way to showcase various patterns on decor such as checkered patterns and plaids. Upscale traditional design styles will also add features like chandeliers.
Eclectic Interior Design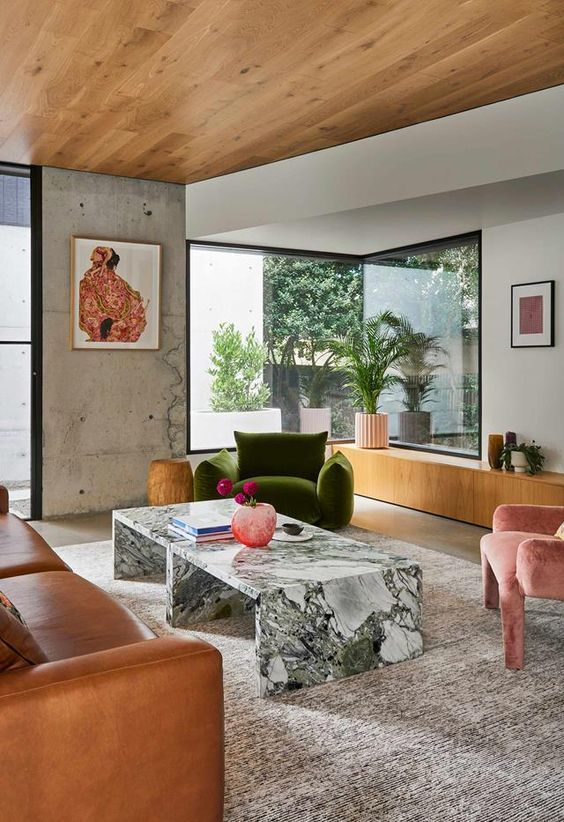 Eclectic style is all about mashing up meticulously selected pieces and trinkets from different styles and bringing them together in a unique way to make up a different interior design style. Eclectic style can easily get distracting if it's not done with taste. But, when done right it can showcase the finest aspects of culture and tradition from every corner of the globe.
Transitional Interior Design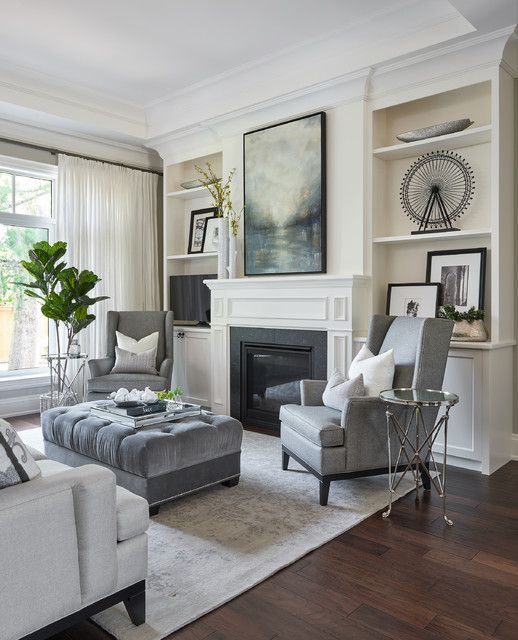 Transitional design is a term used in interior design style to describe a style that is in between two other, more specific styles. It can be used to describe the overall style of a room or the style of individual pieces of furniture or decor within a room. Transitional design is often described as being "classic yet modern", or "timeless yet contemporary". It is a style that is designed to be transitional – meaning it can easily adapt to either a traditional or modern setting.
Contemporary Interior Design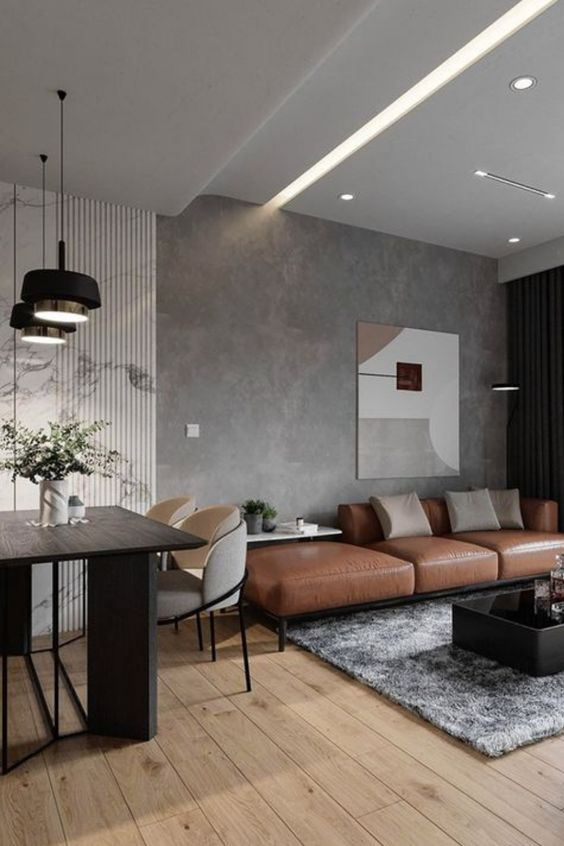 The contemporary design style is always evolving and will definitely continue to change as time goes on. Essentially it borrows from various timelines to make something that transcends historical trends. Contemporary interior design is simple and sleek. You'll often find materials like metal and glass used in contemporary design. You can easily identify contemporary design when you see neutral color palettes and textured fabrics.
Minimalist Interior Design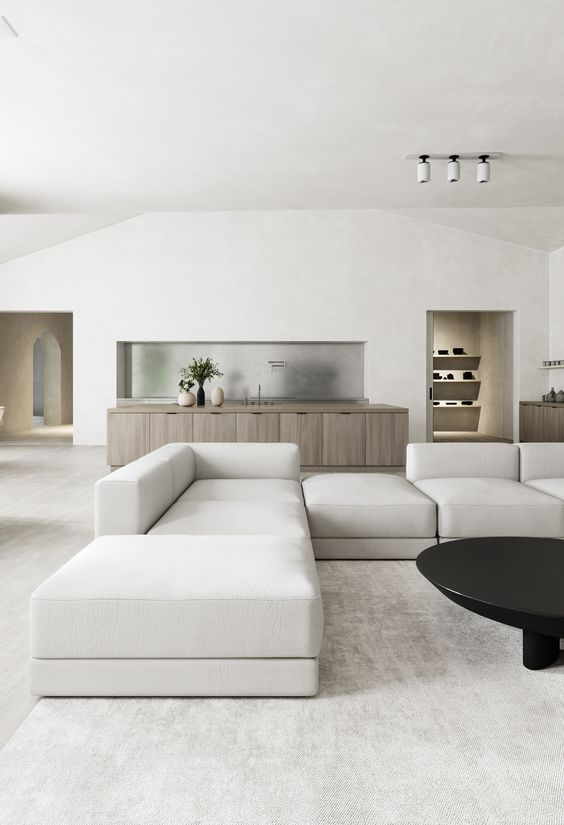 Minimalist design and contemporary design have similar qualities. Minimalism is all about simple finishes and decluttered decorating. Most minimalist styles have neutral color schemes. Minimal furniture is functional. Tables could have hidden crevices that have additional storage. Find out how to embrace modern minimalist decor with these Minimalist Decor Ideas for A Quick Do-Over.
Mid-Century Modern Interior Design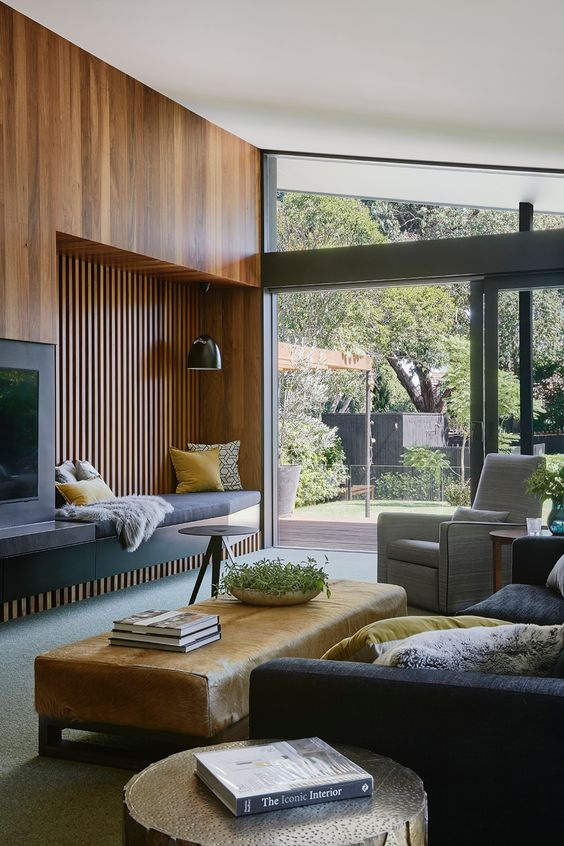 Mid-century modern design style started in the 50s and 60s. It was a bridge era where design began to transition from traditional design styles to modern aesthetics. Mid-century modern interior design is characterized by simplicity, minimalism, and functionality. Furniture and decor were often made from wood, metal, and glass and featured clean lines and simple shapes.
Bohemian Interior Design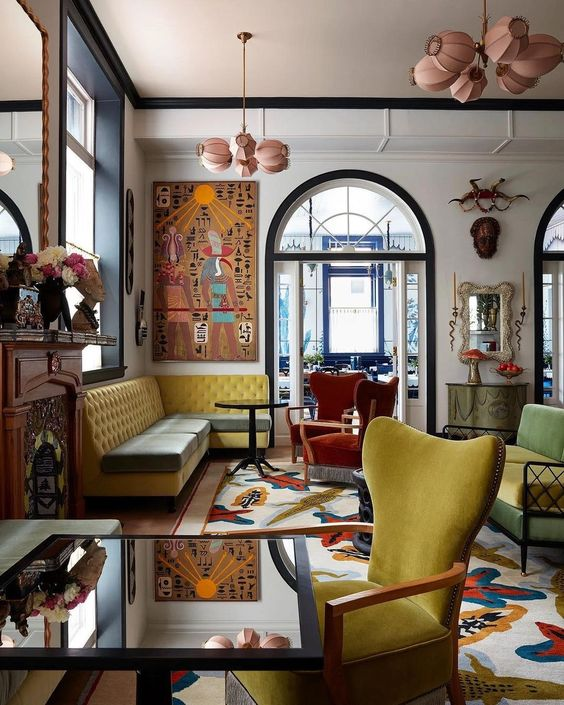 The bohemian interior design style is one of the most popular styles for interior design. It is often associated with a carefree and eclectic look and can be used in a variety of rooms in the home. Bohemian design can be achieved through the use of bold colors, interesting patterns, and eclectic furniture and accessories. Try these boho living room ideas to help give your space a fun, whimsical vibe.
Modern Farmhouse Interior Design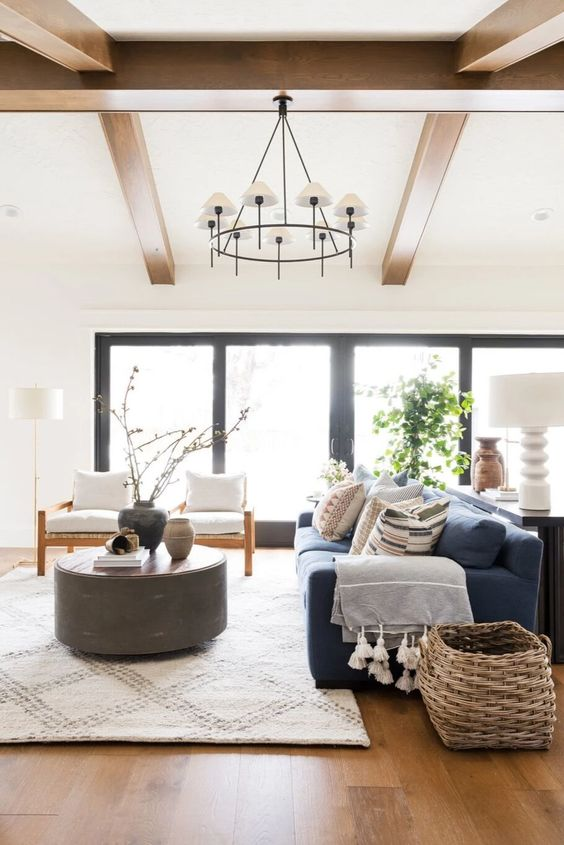 The modern farmhouse style is a popular interior design style trend that combines elements of both traditional and contemporary design. This style typically features exposed wooden beams, rustic furniture, and simple, minimalistic decor. If you're looking to introduce texture, comfort, and warmth to your home, check out these farmhouse living room ideas and pick the one you love.
Shabby Chic Interior Design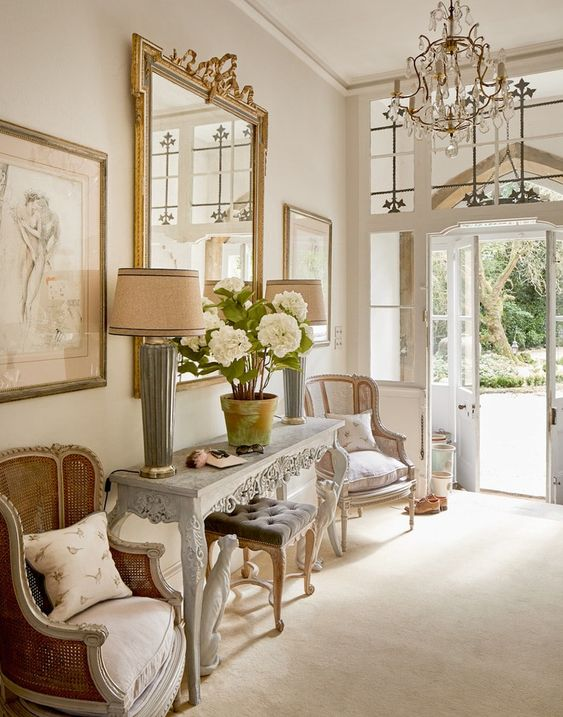 Shabby chic is a type of interior design style characterized by vintage furniture and accessories. This style is often used in cottage-style homes, as it gives the space a cozy and rustic feel. To create a shabby chic look in your home, start by choosing furniture and accessories that have a distressed or antique look. You can also use floral fabrics and wallpaper to add to the shabby chic aesthetic. To complete the look, consider adding some greenery, such as potted plants or fresh flowers.
Coastal Interior Design
The coastal interior design style is inspired by the seaside and incorporates natural elements like wood, stone, and sea glass into the design. Colors are typically light and airy, with whites, blues, and greens being popular choices. Furniture is often simple and streamlined, with few decorative details. The coastal interior design style is perfect for creating a relaxing and refreshing space—just look at these coastal living rooms and ocean-inspired bedrooms!
Hollywood Glam Interior Design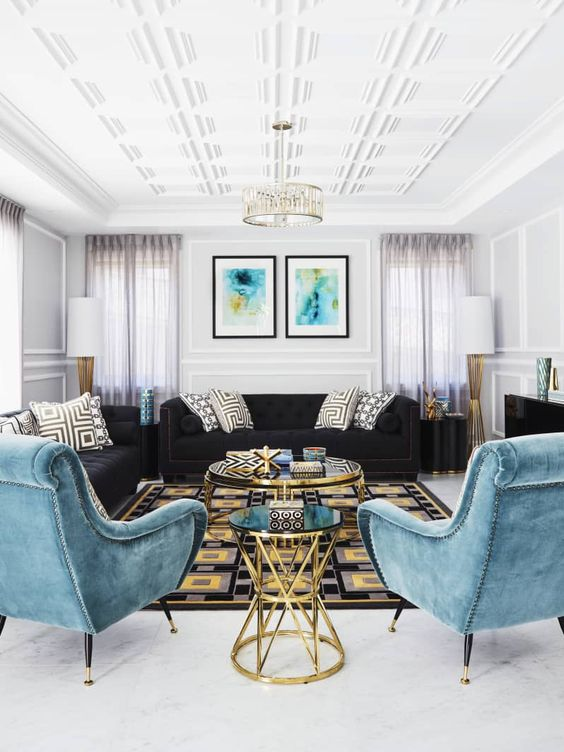 Hollywood glamour is an interior design style that was popularized in the 1930s. It features luxurious materials and finishes, such as a gold leaf, mirrors, and crystal chandeliers. The goal of this style is to create a glamorous and opulent space that feels like a "luxurious oasis." This style is perfect for those who want to make a statement with their interiors. If you're looking to create an elegant and glamorous space, Hollywood glam interior design style is the way to go, and we've got some glam living room ideas to prove it!
Southwestern Interior Design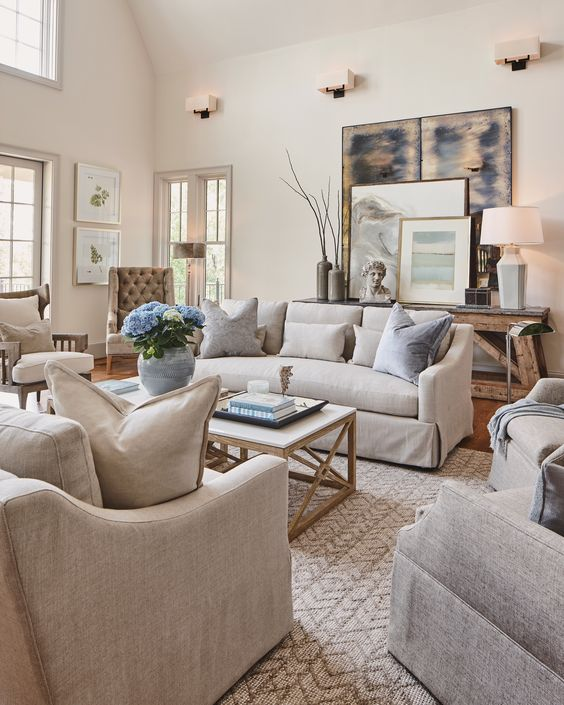 Southwestern interior design style is inspired by the natural beauty and landscapes of the American Southwest. It features natural materials like wood, stone, and metal, as well as earthy colors and patterns. Furniture and accessories are often rustic and handmade, with a focus on comfort and functionality.
Rustic Interior Design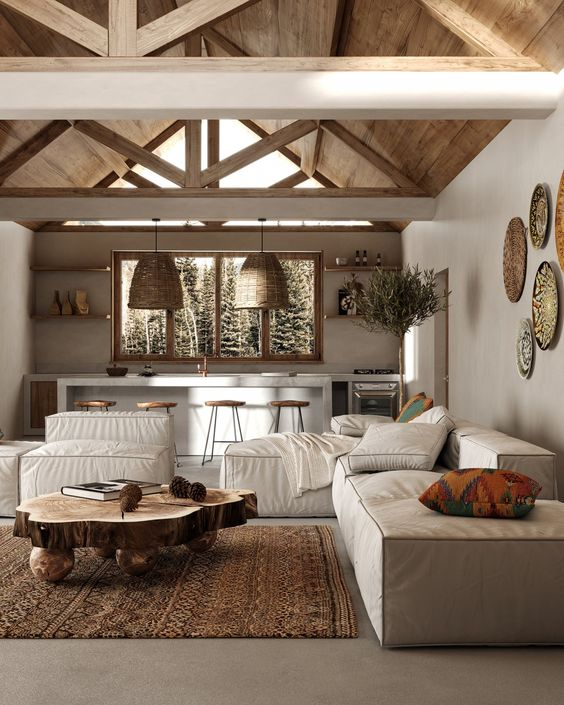 The rustic interior design style is most commonly used in the kitchen and living room (but can be easily transferred to the bathroom, as these rustic bathroom ideas show). To create a rustic interior design, start by using natural materials like wood, stone, and brick. You can also use earth tones like green, brown, and red to create a warm and cozy feel. Add in some simple decor like candles or plants to really bring the look together.
Industrial Interior Design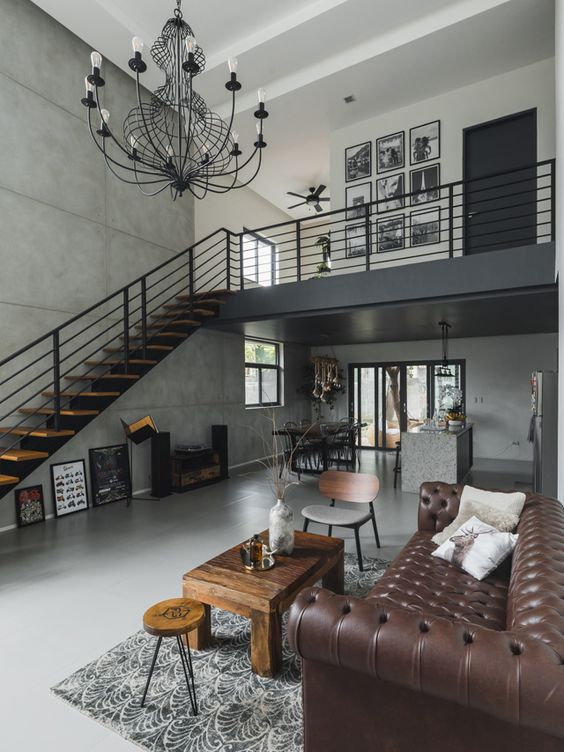 The industrial interior design style is all about creating a warm, inviting space that reflects the industrial age. This could be a warehouse conversion home or a new build created specifically to look industrial. This type of design is perfect for homes or businesses with a rustic or vintage feel. To create an industrial interior design style, you'll need to use a mix of natural and artificial materials. Wood, metal, and concrete are all great choices for an industrial space. You can also use exposed pipes and ductwork to give your space an industrial feel. If you're looking to add an industrial touch to your home, consider using metal furniture. This type of furniture is perfect for spaces with a rustic or vintage feel. You can also use concrete or wood floors to give your space an industrial feel—browse our industrial living room ideas for some inspiration.
French Country Interior Design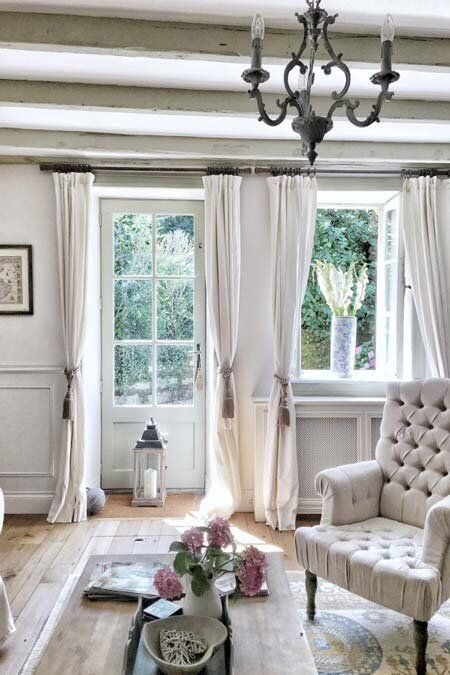 French country interior design style is one of the most popular design styles today. It is inspired by the French countryside, with its natural materials, muted colors, and simple shapes. When most people think of French country interior design, they think of the rustic look with lots of wooden furniture, floral prints, and maybe a few wrought-iron details. But there's much more to it than that! French country style can be elegant and sophisticated too, with muted colors, delicate fabrics, and intricate details.
Scandinavian Interior Design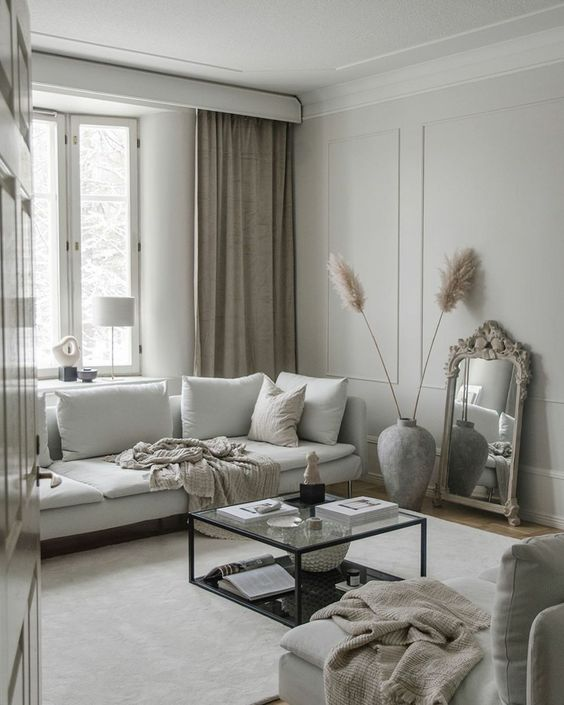 Scandinavian interior design styles are sought after for their minimalist and sleek aesthetic. This type of design typically features light colors, natural materials, and simple designs. Scandinavian interiors often feel spacious and airy, making them a great choice for small homes or apartments. Take a gander at these Scandinavian living rooms and decorate this essential space guided by Nordic design principles.
Mediterranean Interior Design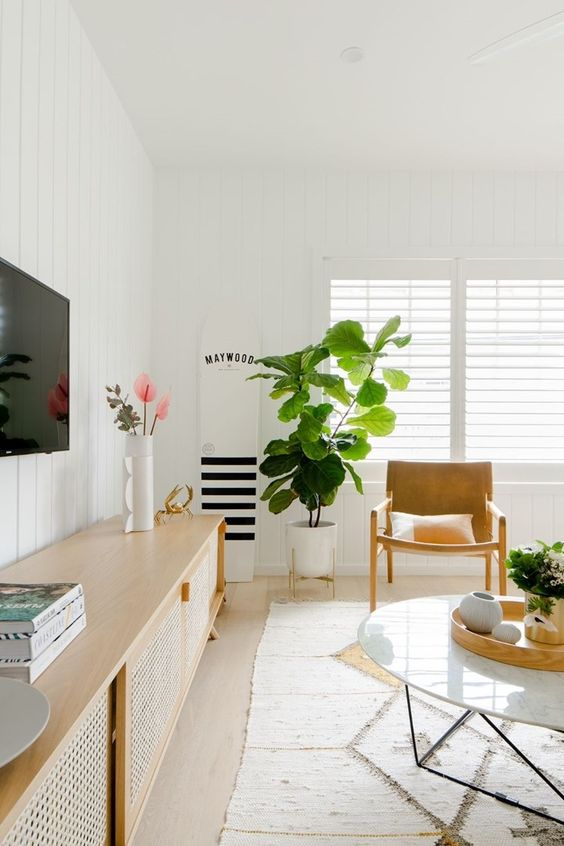 The Mediterranean interior design style is all about creating a warm and inviting space that feels like a home away from home. This style often uses natural materials like stone, wood, and terracotta to create a rustic look, and it often incorporates bright colors and cheerful patterns to add a touch of whimsy. Furniture and decor in this style often have a relaxed, informal feel, and accessories like rugs, pillows, and artwork are often used to add personality.
Art Deco Interior Design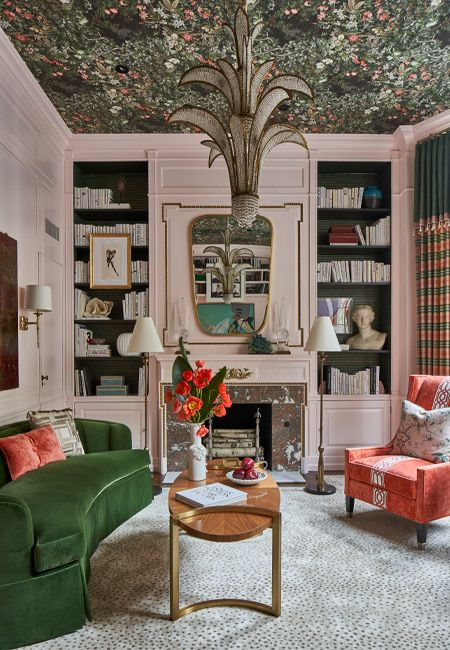 When most people think of art deco interior design styles, they think of the roaring twenties. This type of design is characterized by its sleek curves and lines, as well as its use of bold, bright colors. Art deco is all about making a statement. So, don't be afraid to use bold colors and patterns in your art deco style. You can also incorporate metal accents into your design scheme. Another way to add a touch of art deco style to your home is to choose furniture with clean lines and geometric shapes.
Asian Zen Interior Design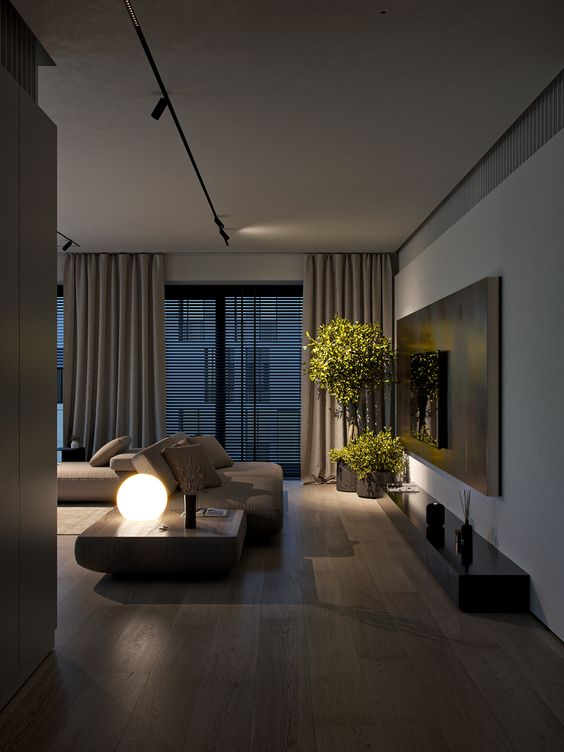 Asian Zen design style uses natural elements to create a sense of harmony within the space. This can be done by incorporating plants, water features, and natural materials into the decor. For example, you might choose to use bamboo flooring or furniture made from wood or wicker. You could also add a water fountain or some plants to help create a relaxing atmosphere. Another key element of Asian Zen design is simplicity. Try to keep the decor minimal, using only the essentials to create a sense of calm. Choose simple, clean lines and muted colors to help achieve this effect. You might want to avoid using too many patterns and textures as well, as they can be overwhelming and add to the chaos.
Conclusion
We've given you everything from a modern twist to a retro fusion-inspired design style. It's time for you to design your own space. Whether you feel drawn to mid-century style, coastal style, or any other particular style, the most important thing is to create a space that you feel comfortable in. ENJOY!