Discover the magic of a relaxing indoor/outdoor aesthetic by joining us on a virtual trip to Jari Välijärvi's remote cabin life in the heart of Finland.
The article is part of a series of interviews highlighting inspiring individuals and the passions that make them tick. It was originally published as part of our 2022 issue of Wall Stories Magazine for the September edition of the Maison & Objet trade fair in Paris.
The perfect living space is where we can all feel peaceful or, in the case of Finnish tradition, where we can get päntsdrunk while enjoying a retreat from the hustle and bustle of everyday life.
Imagine finding your own tranquil living space and renovating it exactly how you want it to be. Not only would that be exciting, but it would make almost anyone feel complete.
When we tap into our creativity to renovate or improve upon an old home or a cabin, especially if it's a DIY project, it can reveal both who we are and show us what we're capable of.
Let's take a trip into the heart of Finland, where Technology Strategist Jari Välijärvi shares an incredible snapshot of finding himself while renovating a cabin in the woods.
But before we do, we asked Jari to curate a selection of artworks by Displate artists for your home. Check out his picks and get inspired!

As a young boy, Jari quickly discovered that the cabin (located 30km away from his grandparents' home) was his place to escape and find himself. This led to him buying this cabin for himself. Jari's perspective on following this meaningful pursuit is both interesting and inspiring.
"Sisu" is a word unique to the people of Finland, and it describes "the Finnish concept of inner strength". Jari's process of adding his own mark to the cabin, originally built by his Grandparents about 30 years ago, gives us an intimate look into stoic determination, tenacity of purpose, grit, resilience, and creativity, which are all "Sisu" principles.
We asked Jari to share a little bit about his cabin renovation journey and what it means to him.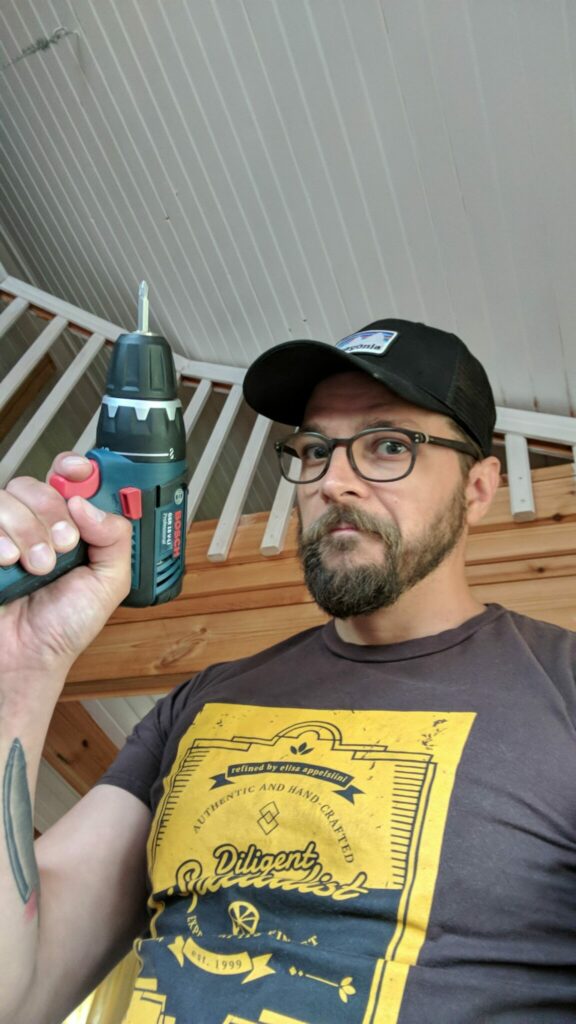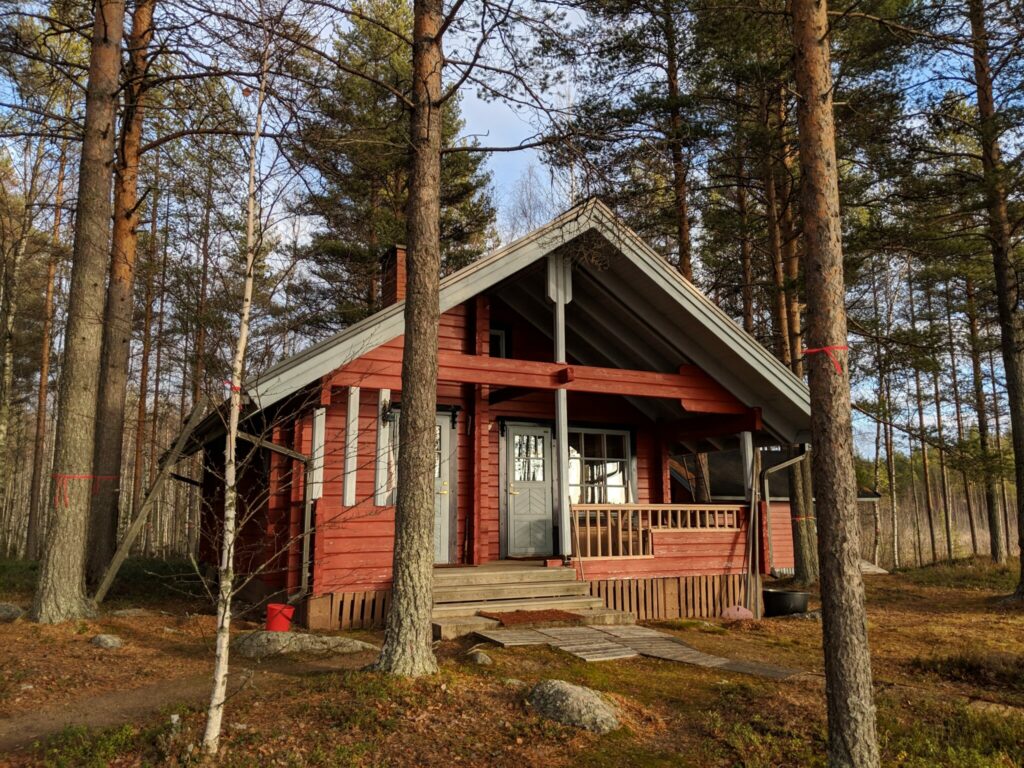 What's the motivation behind your cabin renovation?
This cabin was built by my grandparents about 30 years ago. We spent our holidays at my grandparent's farm with my cousins, and the cabin is only 30km away from that place. It became my getaway place, and when my grandparents passed away, I knew I had to buy it for myself.
I have a need to occasionally get away from daily life and live simply. Things that I need to do (heating the place, heating the sauna, making food, etc) usually cover the short days in autumn and early winter days. Doing those basic needs/tasks while I'm at the cabin relaxes me a lot and also brings perspective to things in normal life.

The renovation project and its ideas pretty much came from the things needed to live in a cabin: I usually spend my time there in seasons when the days are short; therefore, the main source of light is an oil lamp and candles. More light was needed, and whiter walls and ceiling were the first things I added. Then I made a new kitchen downstairs, where the old sleeping area was, and from there, I just started working on other things. Now I'm working on a small upstairs bedroom to have a better sleep space, and I'm working on a guest room too. Once these are done, I'll fix a few more things in the yard outside, where I envision a new outdoor kitchen and whatever else comes to mind. The cabin itself is rather small, which means apart from features like the sauna, all other supportive spaces need to be outside to keep things tidy inside.
How did you start making this vision come true? What were the most important factors for you?
So, as mentioned before, the place was already familiar to me, and the vision of the new room order and what needs to be done to make life easier was already in my head. I think basic needs, like adding more light to the space, two fireplaces (one fast, one long warmer), and a good kitchen were the things that easied life a lot.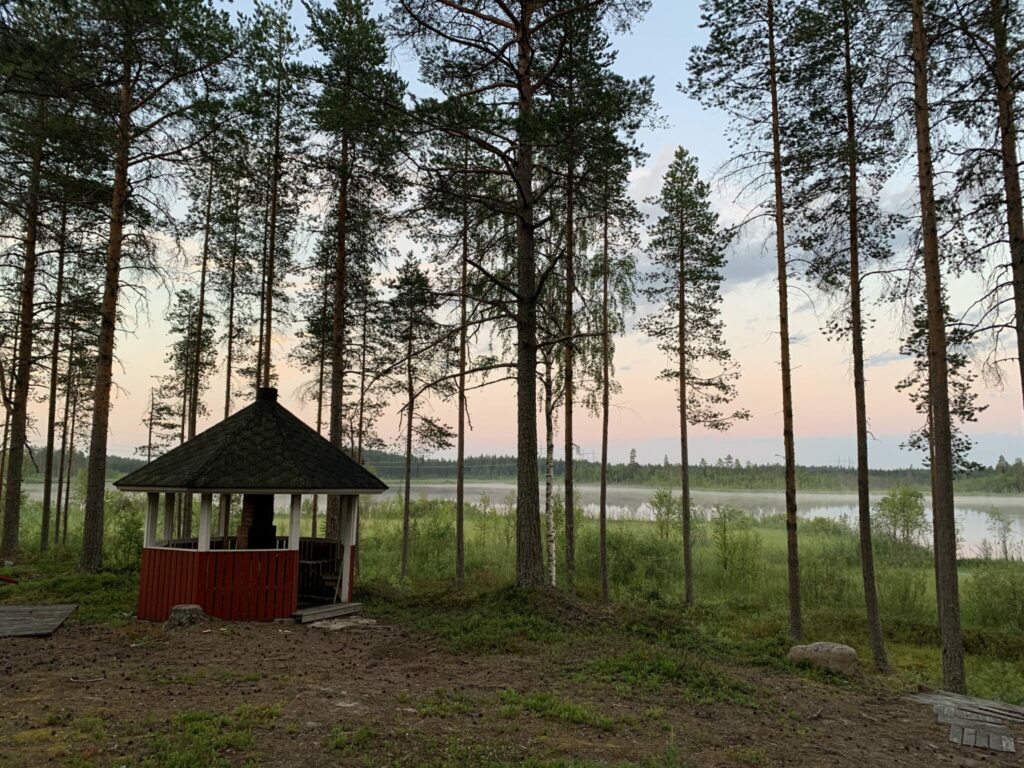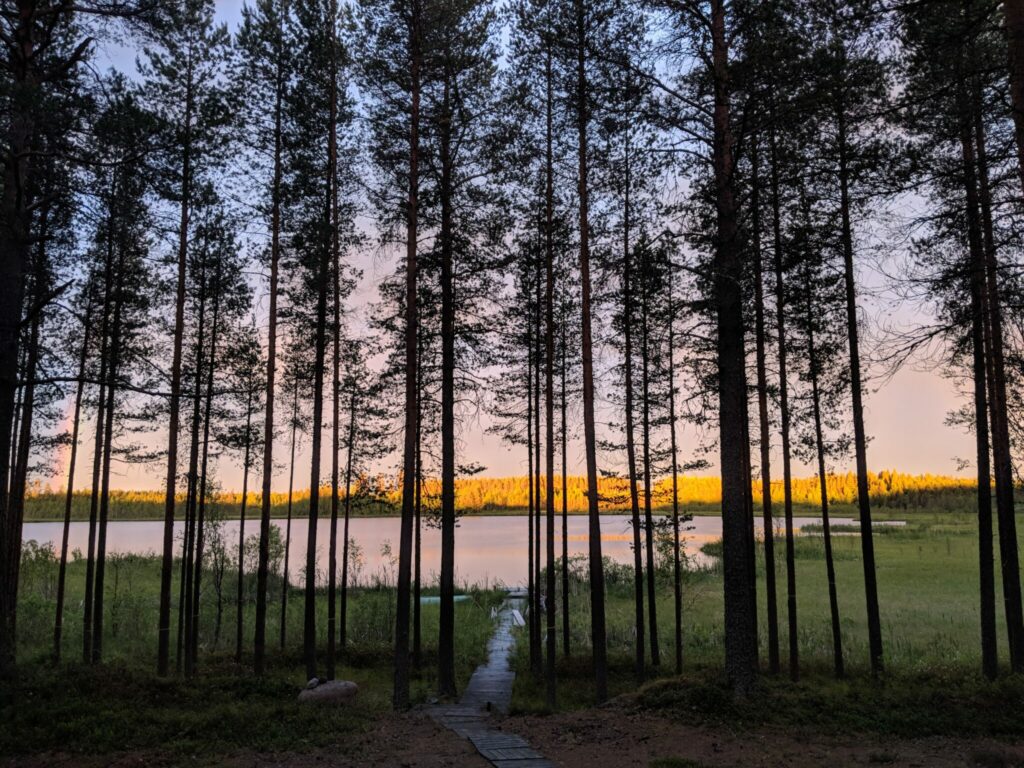 How often do you visit your cabin and what's a typical day there like?
Usually in the spring, autumn and early winter days. The place is a little north and really in the middle of nowhere. During the summer, there are plenty of mosquitos which is usually difficult. If you head there in the midsummer time, the sun does not set at all, and it's bright 24 hours a day which is quite nice to see every year.
When the temperature hits -15c, the roads are usually closed because of the snowfall, so I take plenty of things with me.
This place is 600km north of my home, so I visit about ten times a year, usually three to five days per time.
A typical day there involves working with firewood, heating the cabin and making food. Of course, heating the sauna every day is a must. Renovating and working on something to improve the place is also on every day's agenda.
When I visit the cabin, I usually bring a book and the radio with me. Having a relaxed talk on the radio playing in the background is good. Apart from those two things, the sounds of nature are usually great.
On the cabins interior decor
The cabin has a simple Scandinavian style, and I've brightened it up with posters or paintings. I try to keep it very traditional, simple, and functional.
Has having a getaway cabin in any way changed your perception of life?
I knew that I needed a place like that for when I needed to take a break from living in the city; I truly value that space and how different it is from my everyday life. It brings perspective just to live there for a few days. I've started understanding that I don't need much to live at all.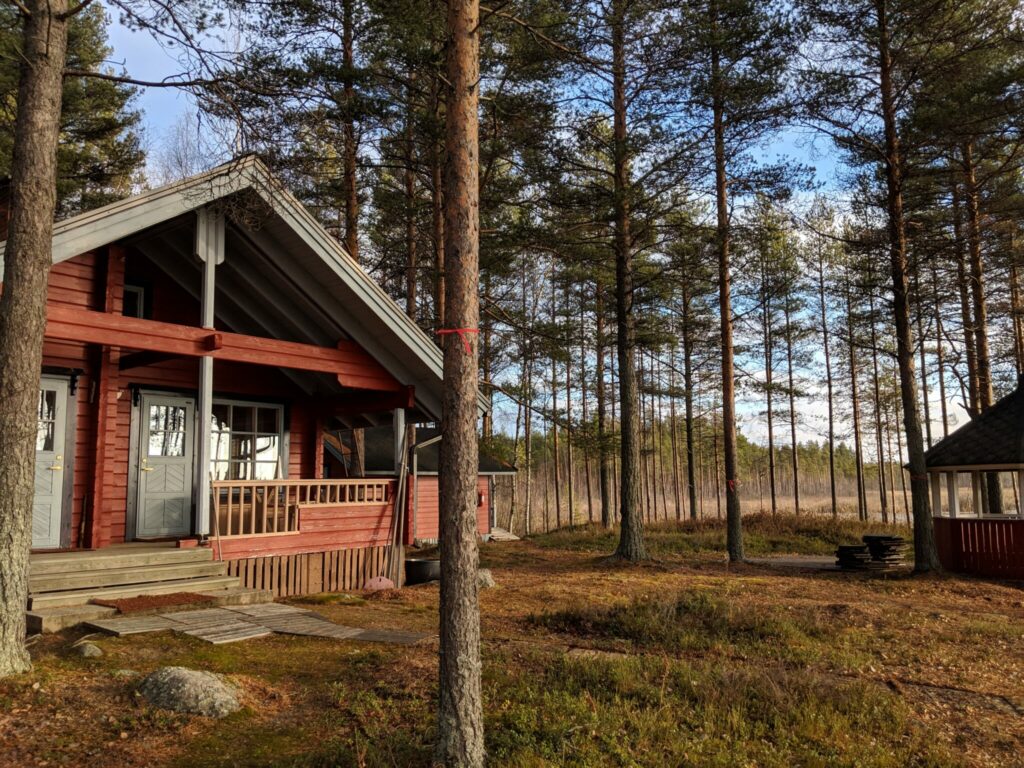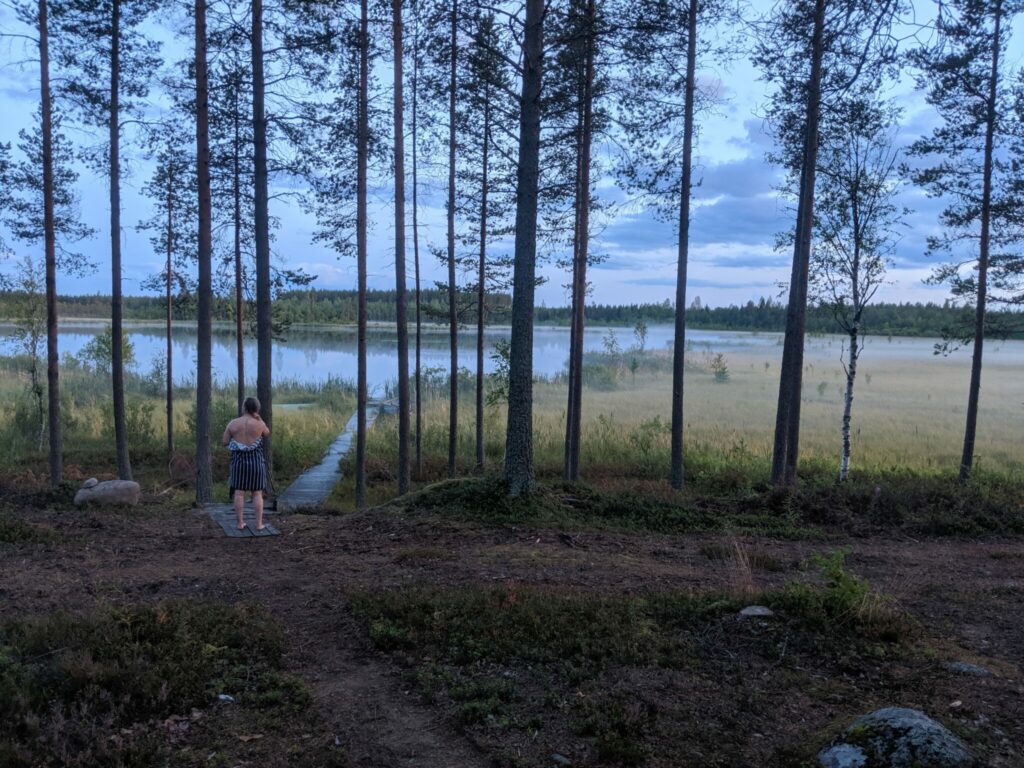 Being surrounded by nature at the cabin is very important for me, especially in a visual way and also that I know that it's just me and the animals or occasional berry pickers.
I like living in the city, but a cabin in the middle of nowhere is something I need. I think moving there for good would be too much, but I noticed that I spend more and more time up north every year in this cabin or somewhere in Lapland during the winter months.
Over to You!
To see a full list of the artworks curated by everyone in our Wall Stories magazine see the link below.
If you made it this far, you might also enjoy other articles from our series:
All photos used in this post are © Jari Välijärvi, used with permission.